Bungalow Home Renovation Part 3
Picking a Paint Colour?
Choose the right paint colour
the first time Let me show you how in just 5 easy steps!
BONUS: The Top 15 Shades of Gray by Benjamin Moore
We value your
privacy
. We will never share or sell your information.
The Walls Are Up!
Welcome to part three in my Bungalow Home Renovation series where I'm taking you on a "Behind the Scenes" tour of my sister's main floor renovation.
This week, the walls are up, the electrical rough-ins have been done and prep work has begun in the bathroom shower!
Join me for the latest instalment in my exciting series documenting this incredible Burlington bungalow renovation.
Fabulous Finishes
Throughout the project, both Karen and Jason have been great in following my advice for interior design and decor.
One of my favourite parts of any decorating project is pulling together the fabrics and colours for the space. Custom finishes are not inexpensive, but they make all the difference in taking a home from 'fine' to 'fabulous'!
You don't see this in the video, but I wanted to give you a sneak peek at some of the fabrics and Benjamin Moore Paint Colours that we are using for this project.
Hale Navy and Classic Gray
You may have seen this colour combination before when I used it in a very different style of interior design project here. But in this interior design, we are adding a bit more colour and fun with the Robert Allen Drapery fabric which will be a stunning ripplefold treatment.
Hale Navy by Benjamin Moore is the island colour and lower cabinetry on the main kitchen wall, while Classic Gray is the wall colour throughout the main areas of the home.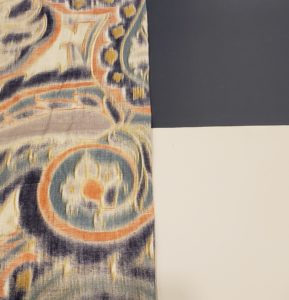 Kendall Charcoal and Gray Owl
In the bathroom, check out his pretty floral pattern that we are using for the custom roman blind window treatment. Isn't it the sweetest?!
The walls in this room are painted Benjamin Moore Gray Owl while the custom vanity is one of my favourite gray paint colours, Kendall Charcoal. (To see a coastal-inspired design where we used Gray Owl, check out this project in our portfolio.)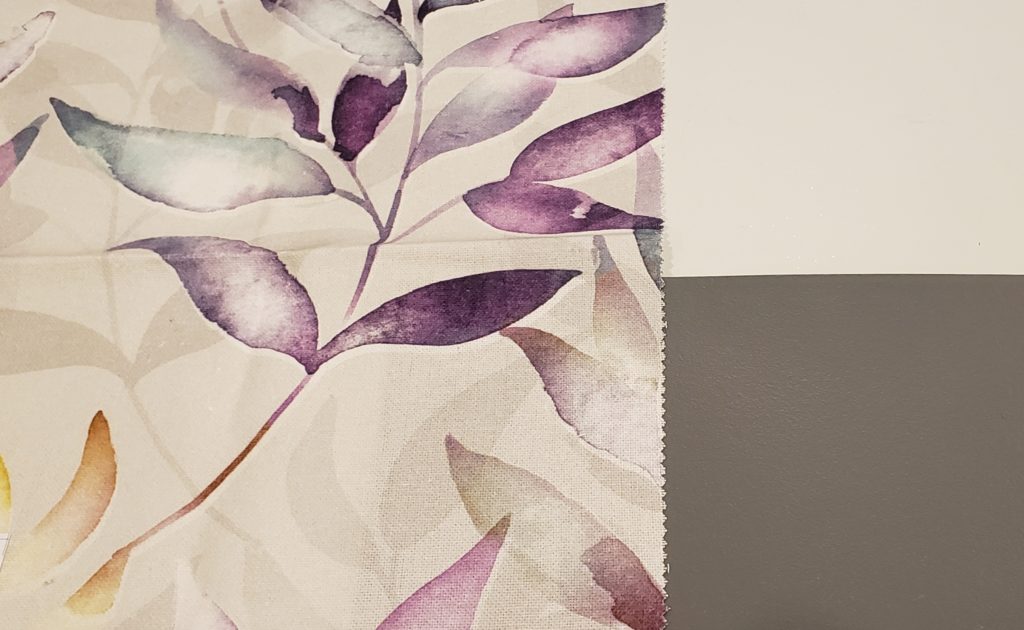 Revere Pewter and Wrought Iron
For the master bedroom, I found this funky fabric for the floor to ceiling ripplefold drapery which have a 'black out' lining. This means that no sun can peek through on those weekend mornings when Karen and Jason want to sleep in.
I chose the classic Benjamin Moore colour of Revere Pewter for the bedroom walls and a dramatic dark, Wrought Iron for the ceiling.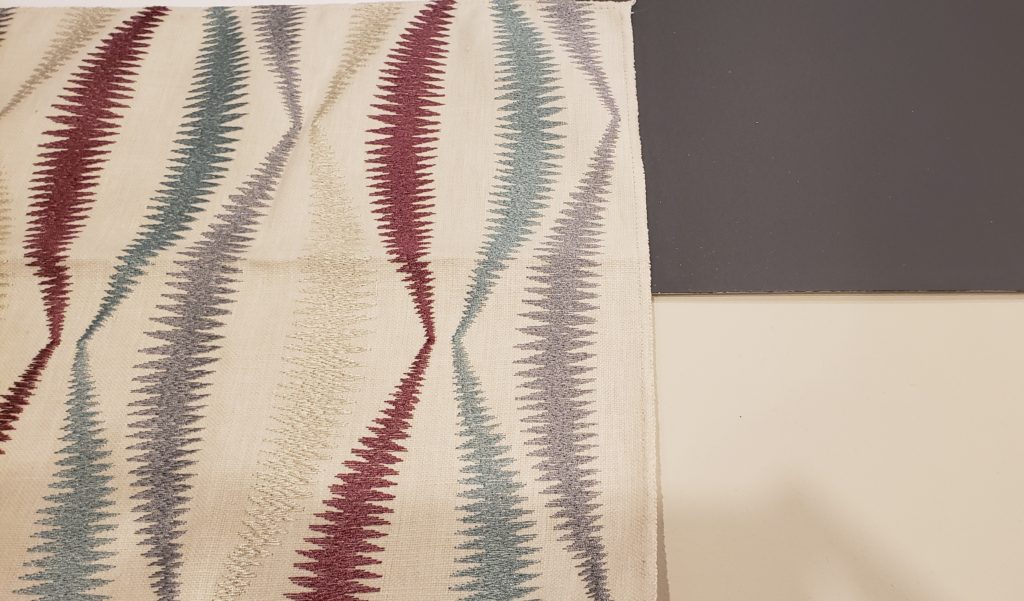 We used Revere Pewter in another client's master bedroom project and also installed custom ripplefold drapery. The difference is that in my sister's bedroom the drapery will be ceiling mounted.
The Infamous 'Girly Room'
This room is quickly becoming the envy of all the people out there who adore their wardrobe and are obsessed with fashion.
My sister's 'Girly Room' is dedicated to housing all of her clothes, shoes, purses and other fashion accessories.
Below is the wallpaper and drapery fabric we landed on for this sweet, yet sophisticated room.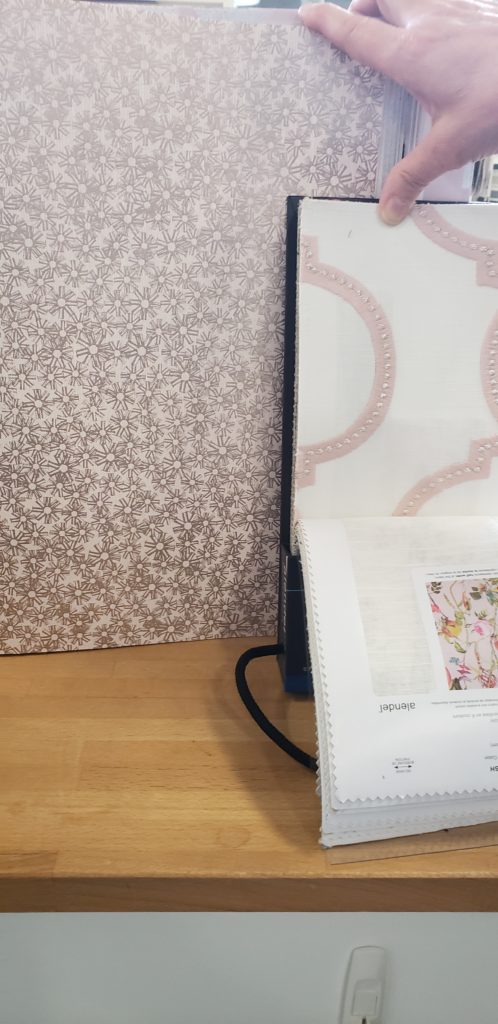 More to come!
I hope you will continue to follow along with my sister and her husband's Bungalow renovation series.
Now that the walls are up, the real fun begins!
Psst! Love Colour? Take my new colour quiz to determine which colour palette suits you best!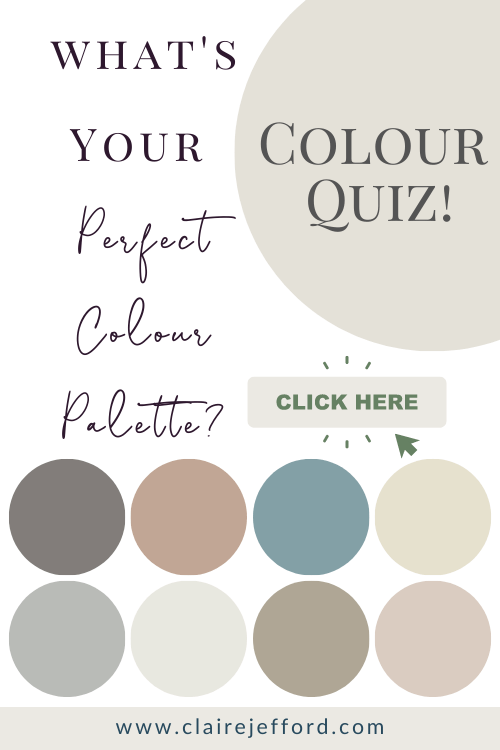 Convenience at your fingertips
Choosing Paint Colours
If you struggle with choosing paint colours, be sure to check out my Perfect Colour Palettes.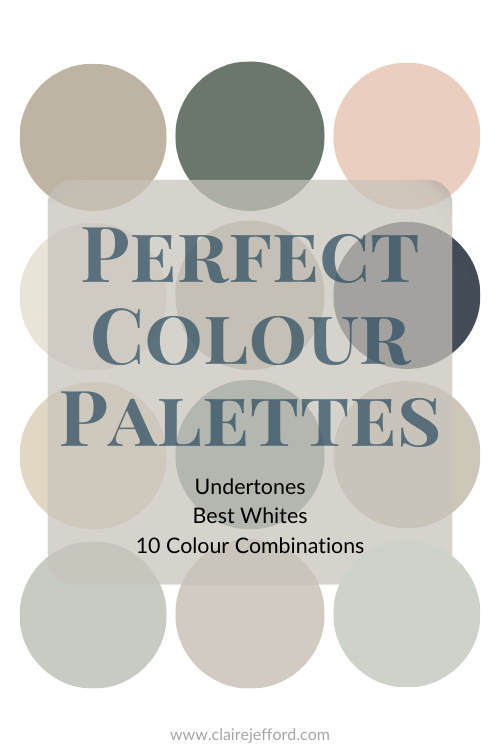 I now have 40 individual guides to help inspire you.
I also offer collections that showcase a group of 10 similar colours from Benjamin Moore,
Farrow & Ball
and my newest addition, Sherwin Williams.
Remember, it only takes one mistake to take your home decorating project from divine to disaster. Don't let the paint be what stresses you out!