CLAIRE JEFFORD - INTERIOR DESIGN PROFESSIONAL & BUSINESS STRATEGIST
I understand that designing your home & your business can be overwhelming and stressful. I'm here to help.
You might be here because you are in the middle of a home renovation or about to begin a new Interior Decorating project in your home. 
I completely understand you may be feeling anxious about:
Where to begin with  hiring trades & establishing a plan
What order you need to follow & selecting finishes
How to find trust worthy trades & suppliers
Which furniture you should keep & what to buy new
How to create a home that will flow & function for you
Choosing the perfect paint colours
Hi there, I'm Claire Jefford and I'm so glad you found me & my team! 
We're here to help you avoid costly mistakes & rushed decisions for your interior design project in your home. After all, it's likely that your home is your biggest investment. Taking risks is not an option.
We make your life easier.  We will ensure you feel confident throughout the entire decision making process and planning stages of an Interior Design, Decorating or Renovation project.
This journey doesn't have to be complicated and stressful, in fact, it should be exciting and rewarding. 
We will work WITH you, the process of Interior Design is a collaboration. After all, it's YOUR home. Are you ready to Love Where You Live? 
We specialize in 3D designs and concept drawings, as well as custom decor & colour consulting.  
Click here to learn more about interior design & decorating services and to view my spectacular portfolio.
If you know you are ready now, let's do this!  Click here and let's get started making something incredible together today.
Claire's energetic personality gave our project the touch and push we needed. She provided us with realistic and creative solutions for our space, which has helped us design exactly what was needed for our family! I respect Claire for getting to know what we want within a short period of time, and her knowledge to source resources that apply to us. Overall very pleased and excited to continue future work with her!
Elevate your
design business
Being your own boss & running your own business is easy…said NO ONE EVER!
The entrepreneurial lifestyle can be lucrative and liberating, but it takes patience & focus.
You need to be organized with clear processes. Plus, let's not forget social media & marketing strategies required to find AND land your ideal clients.
Hi, I'm Claire Jefford and I'm thrilled that you are here!
Along the journey of building my own Interior Design & Decorating business, I realized that standing out & climbing the ladder to success was going to take a heck of a lot more work than I ever imagined.
My exceptional organizational skills, endless drive & past experience in a Human Resources role, proved to come in very handy. I also continue to thrive on finding new ways to market myself & my services.
While I still have a strong passion for running my Interior Decorating business, I also love to share what I've learned & support others in this wonderful, yet complex industry.
Why? Because I've made a success of it & I know you can too!
Join me with my 'No-Nonsense' approach & I'll help you build a successful Interior Design business. And NEVER be afraid to 'Toot Your Horn' to show the world just how fierce you are!
Click here to see what services I offer and take your business to the next level.
Why wait any longer? Let's do this!
Thank you SO MUCH for creating this! I love all the documents you included and have already started using them. Now I don't have to do it from scratch! Your videos are awesome and help explain how to go about the calls and the consults. Love that! This has been a big help to me already as I had a discovery call today and I was more prepared than I have ever been before.
I launched my business two months ago & investing in Claire's 'Rock the Initial Consult'processes package is the second best business decision I've made. All the content is so valuable & worth every penny! It is thorough & well-organized. If you are a process person like me and thrive on order - you need this.
Claire and her team were with us every step to update our living room, family room and a bedroom. Her attention to detail was impeccable and her selections for us were spot on to what we were looking for in the rooms. No surprises regarding prices or the services that Claire and her team provided. My husband and I are extremely happy with the rooms and we would strongly recommend Claire and her team.
Claire is exceptional at
identifying undertones & choosing paint colours
for her Interior Design projects.
Claire is the highest reviewed Interior Design Professional in the GTA, with over 90 5-Star reviews.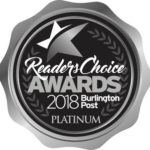 Winner in the category of 'Best Person, Interior Decorator', Local Burlington Post Readers Choice Awards 2012 -2018.
In addition to being a Technical Editor of Aspired Home Magazine, Claire;s Master Bedroom Design also won 1st place in 2017.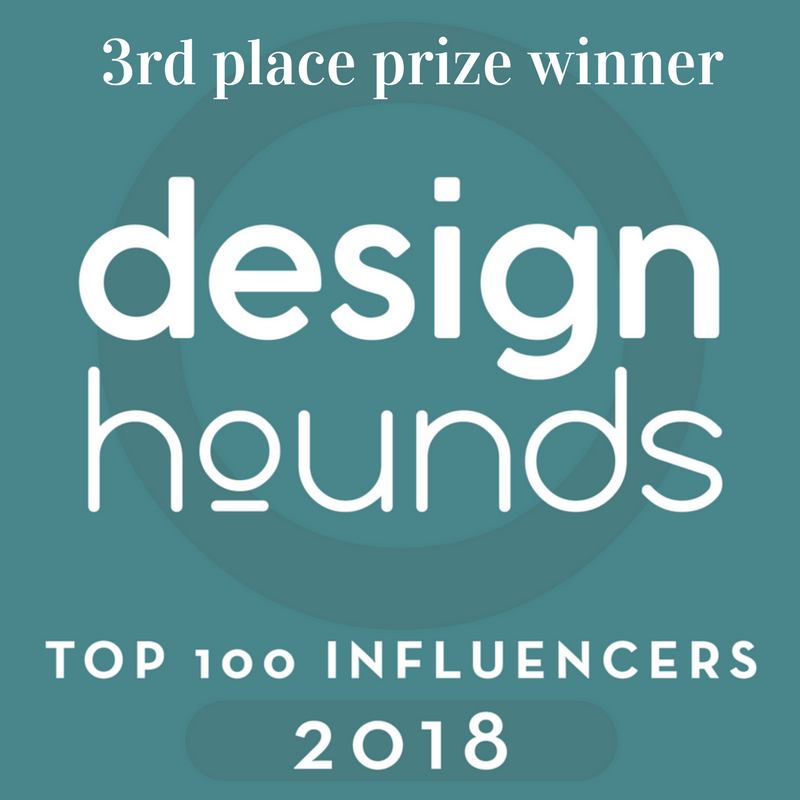 Not one to shy away from Social Media, video or TV, Claire was voted #3 of the Top 100 Influencers in Interior Design.