Sherwin Williams Sea Salt
Picking a Paint Colour?
Choose the right paint colour
the first time Let me show you how in just 5 easy steps!
BONUS: The Top 15 Shades of Gray by Benjamin Moore
We value your
privacy
. We will never share or sell your information.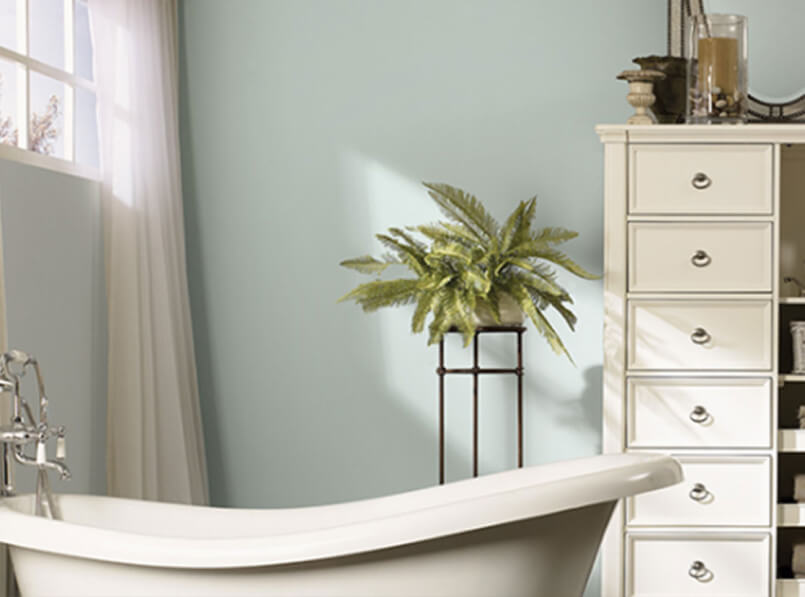 Sea Salt SW 6204 Williams by Sherwin Williams
Two colours with the exact same name?! Yes!
Be sure not to confuse this Sea Salt by Sherwin Williams with the Sea Salt by Benjamin Moore. They are entirely different. I'll show you in my comparisons of both colours a little later in the post.

In this colour review video of Sea Salt by Sherwin Williams, I share:
The undertone of my featured colour
Colour comparisons in order to easily see the different colour tones
Best white paint colours for the trim and ceilings
Beautiful colour combinations to inspire you for your decorating project
After you watch the video, if you would like all this information conveniently laid out for you in one place and have even more paint colour combinations to use with Sea Salt, take a look at my Sea Salt Perfect Colour Palette.
A must-have for any colour enthusiast or design professional!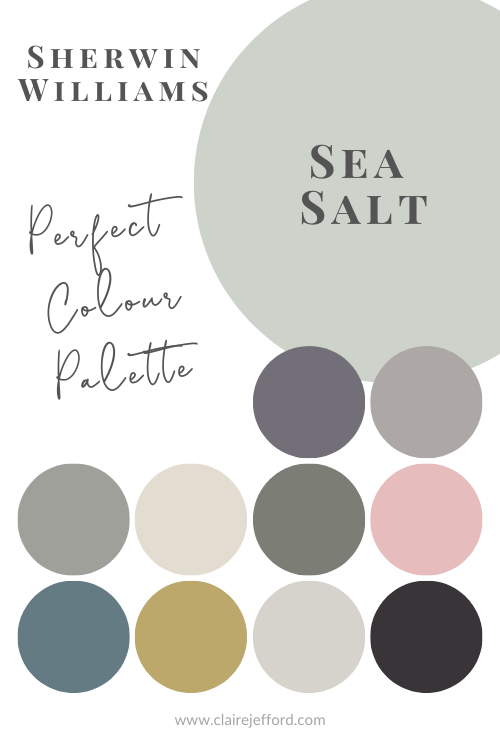 If you are new to me and my blog, here's something you should know.
I like to strip down to the root of your Interior Design dilemmas and give you the information you NEED to know.
Decorating your home and selecting paint colours can be confusing and stressful.
My goal is to make it as simple as possible and to have FUN in the process!
But know this: I am not scientific about colour.
I do not concern myself with the LRV of a paint colour. Since starting my Interior Decorating business in 2011 and doing many colour consultations, it's never come back to bite me in the you know what.
I never make suggestions on lightening or darkening a paint colour by a certain percentage to make it more suitable for an application.
I can always find the best paint colours for my clients.
All of my large boards have been painted in a matte finish and if you are interested in knowing where to get these boards, I'll share a link to them at the end of the post.
Sea Salt by Sherwin Williams Colour Review Video
Undertones: Blue/Green
In my office Sea Salt appeared to look more green, but there is also a blue undertone.
This is where your lighting and other elements within your own space can alter the look of a hue like this.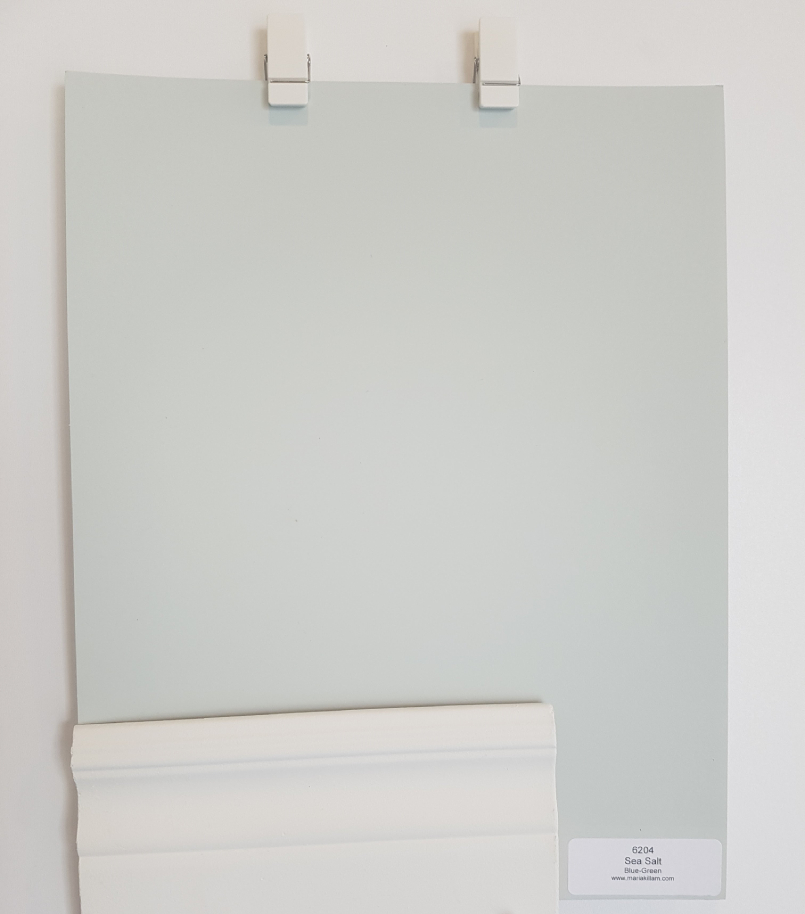 Colour Comparisons:
Kittery Point Green HC-119 & Palladian Blue HC-144
Comparing colour is so important. When you do colour comparisons, it helps you to get a better read of your focus colour. I also like to put my large colour boards up against a white background. This way, I can see the colour more clearly.
See below where I show you Kittery Point Green by Benjamin Moore (BM) on the left and Palladian Blue by BM on the right.
It's interesting how much of a light gray tone Sea Salt takes on when you compare it with colours that are more saturated in tone.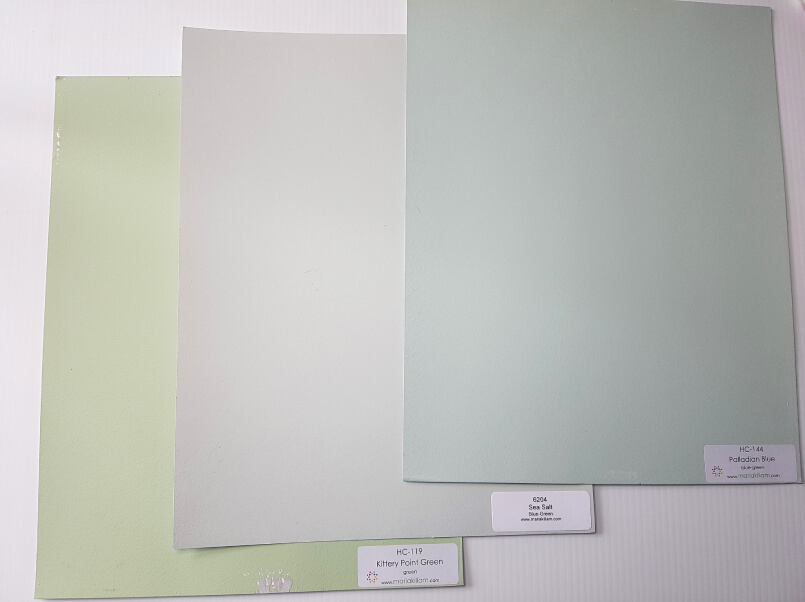 Best Whites To Pair with Sea Salt
White Dove OC-17 by Benjamin Moore
There is always going to be more than one option for the best white to use for ceilings, doors and trims.
Pictured below is one of my favourites, White Dove by Benjamin Moore.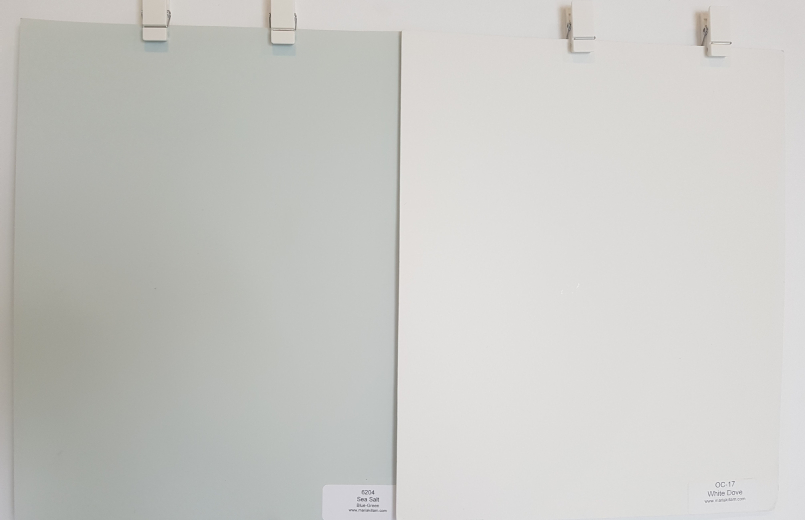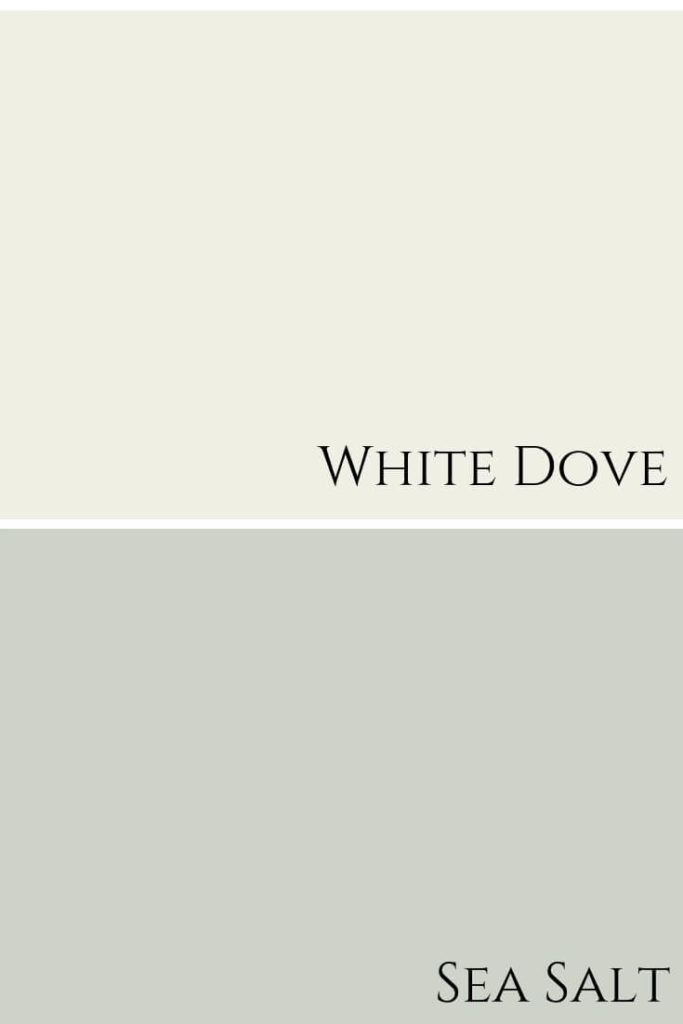 Simply White OC-117 by Benjamin Moore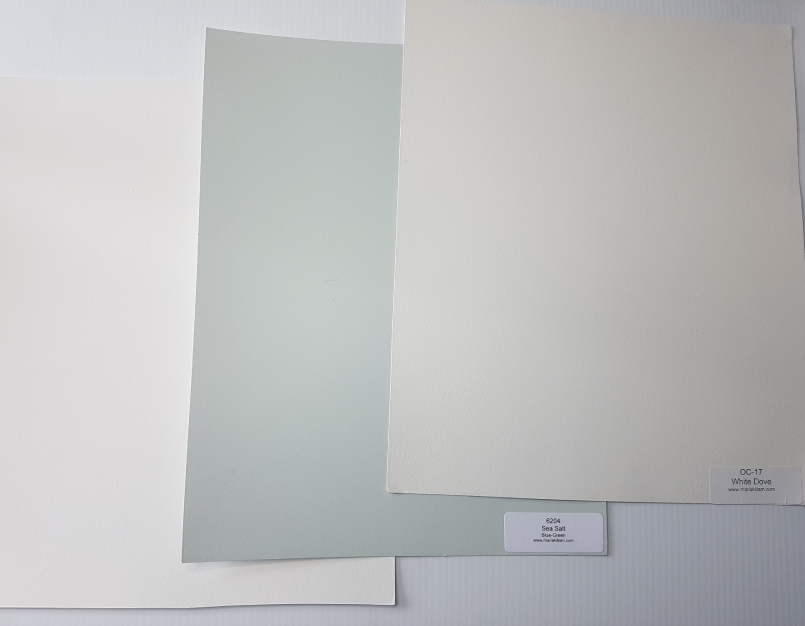 If you want to pair Sea Salt with a Sherwin Williams white, you could use Greek Villa SW 7551 or Westhighland White 7566.
The latter is more on the creamy side, so be careful if other elements in your home like counter tops or fireplace stone are more of a crisp white.
Fabulous Colour Combinations
Wedgewood Gray HC-146 by Benjamin Moore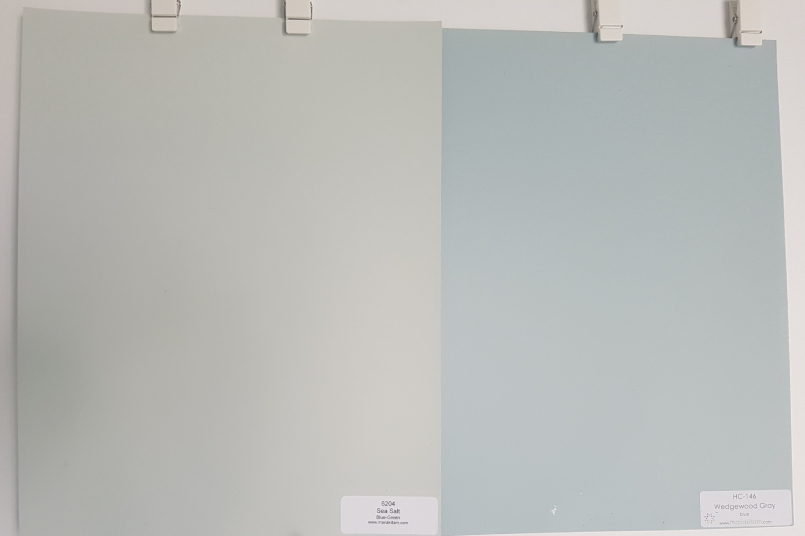 Silver Strand by Sherwin Williams SW-7057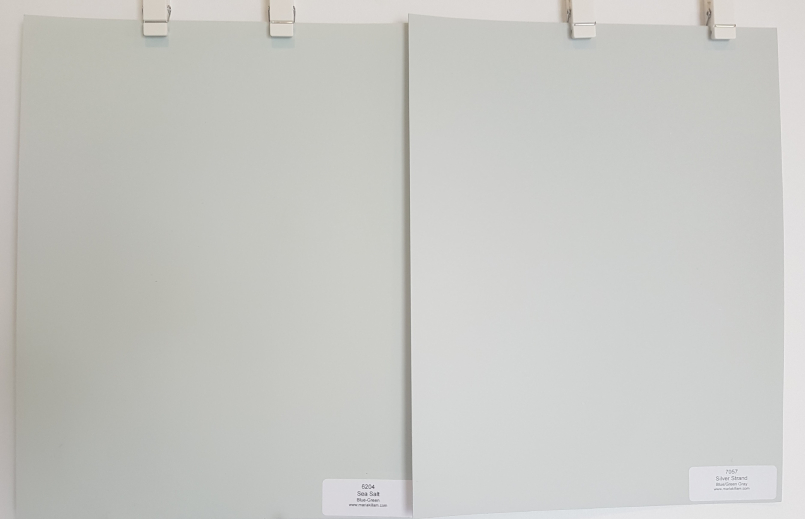 Hale Navy HC-154 by Benjamin Moore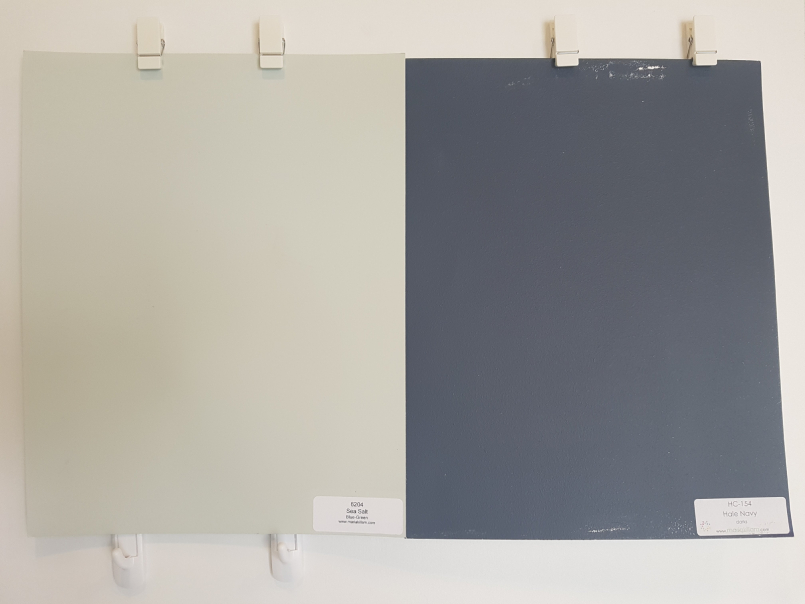 Sea Haze 2137-50 by Benjamin Moore
See how beautiful this entire colour palette is below.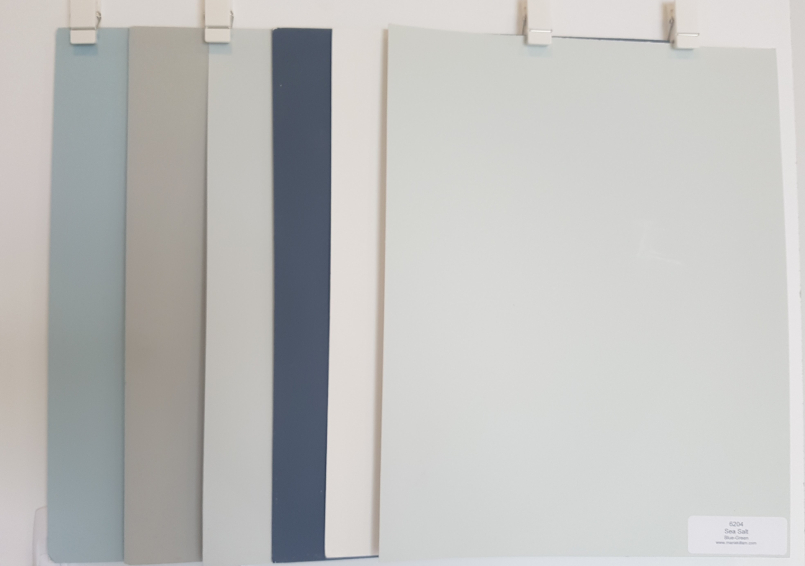 I worked on a client's home in Toronto where we used three of these colours together and it turned out amazing.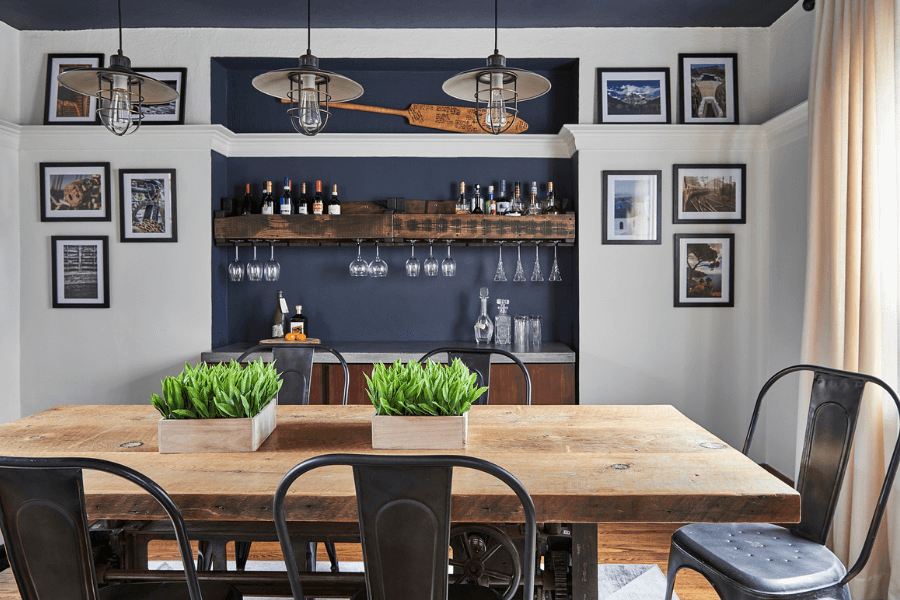 Hale Navy was used in the dining room in the alcove and the ceiling and White Dove on the walls.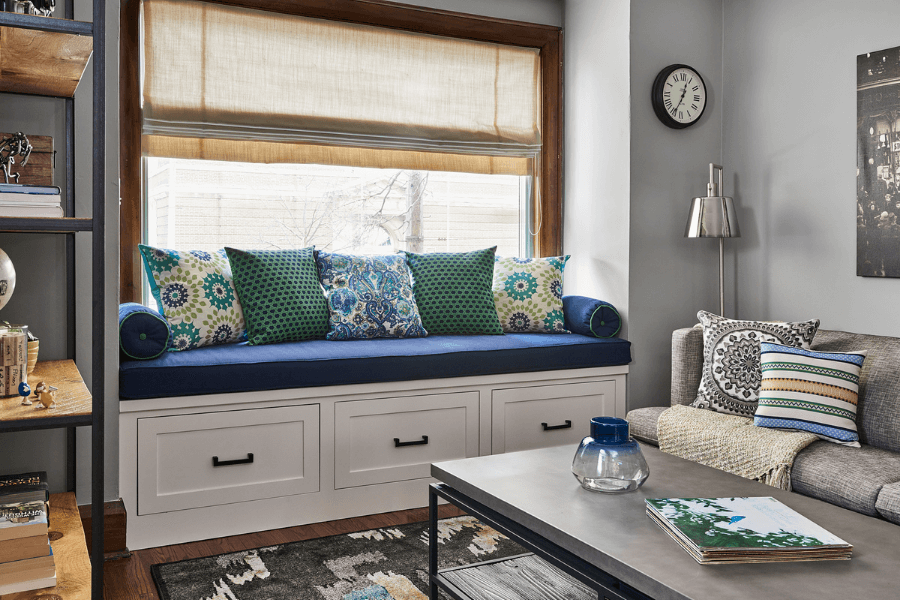 We continued the flow into the living room repeating the Hale Navy shade in the bench seat and painted the walls, Sea Haze.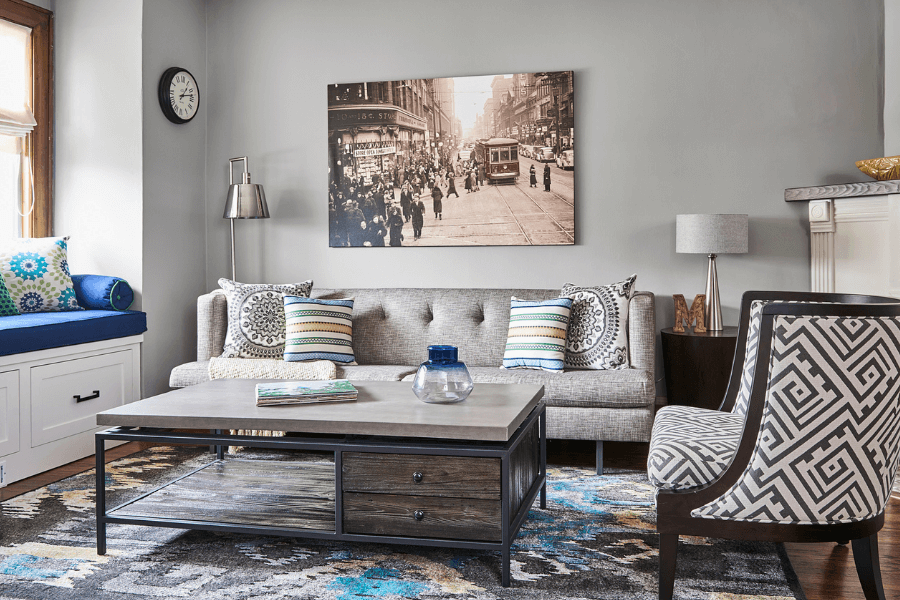 Before we get to even more pretty palettes, have you taken my Colour Quiz? See which Palette best suits your design style.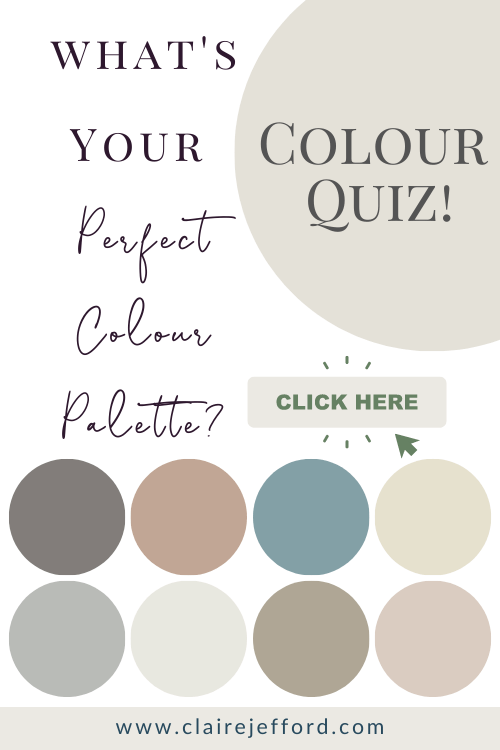 Fabulous Palettes – Perfect for Pinning!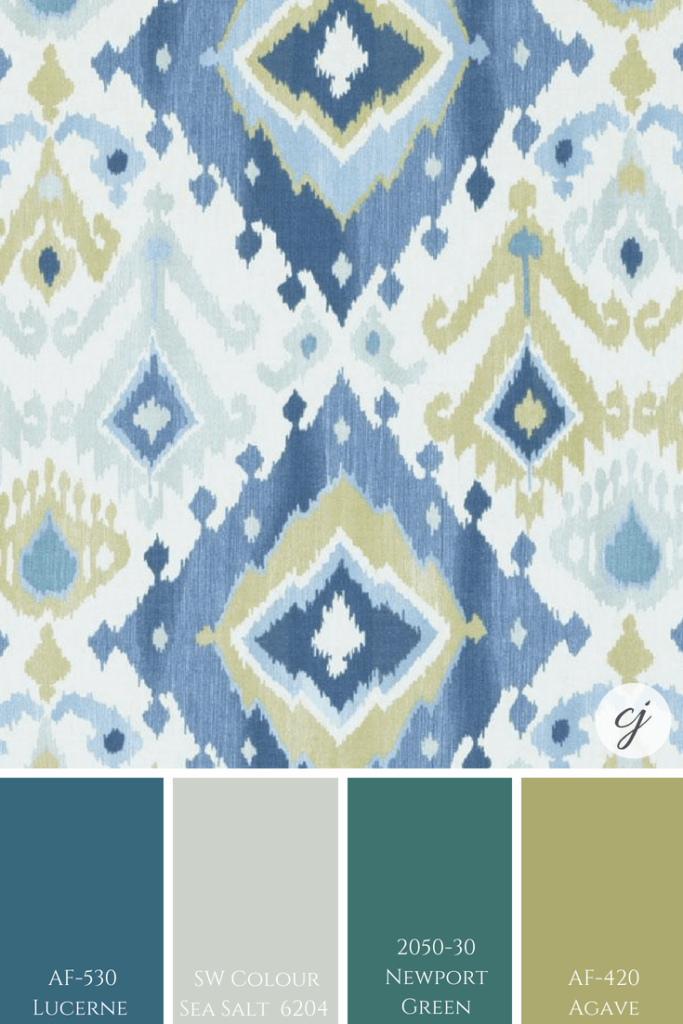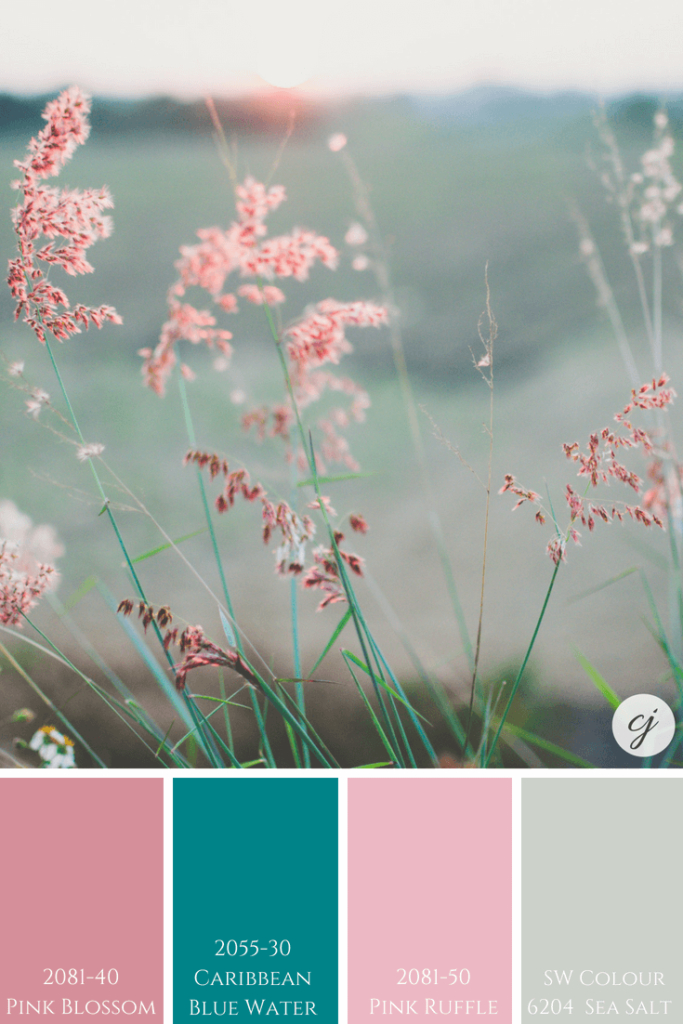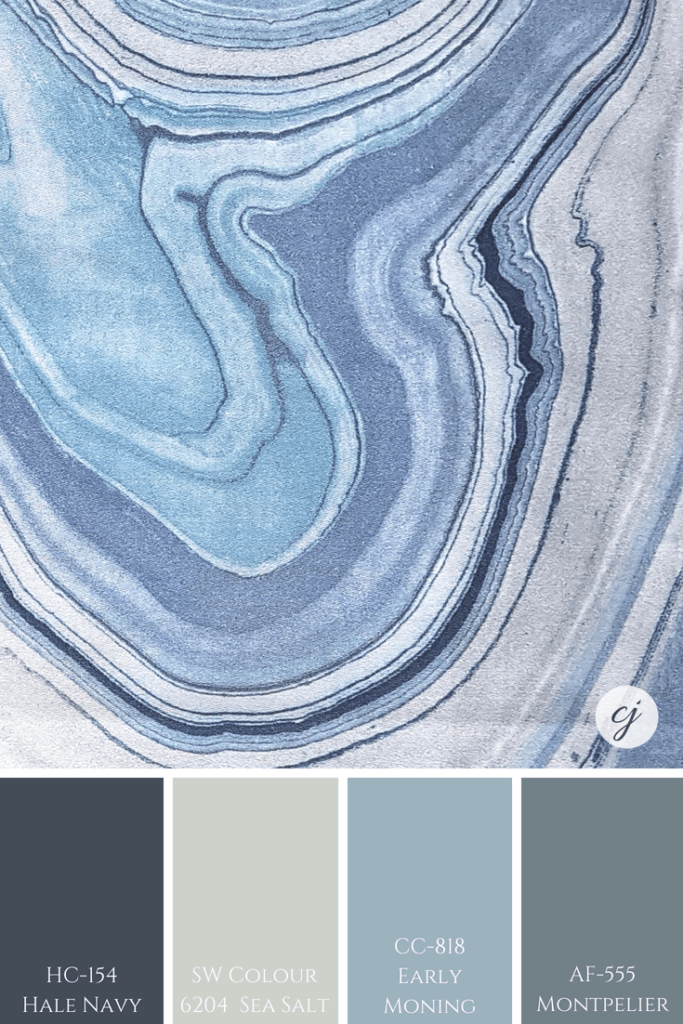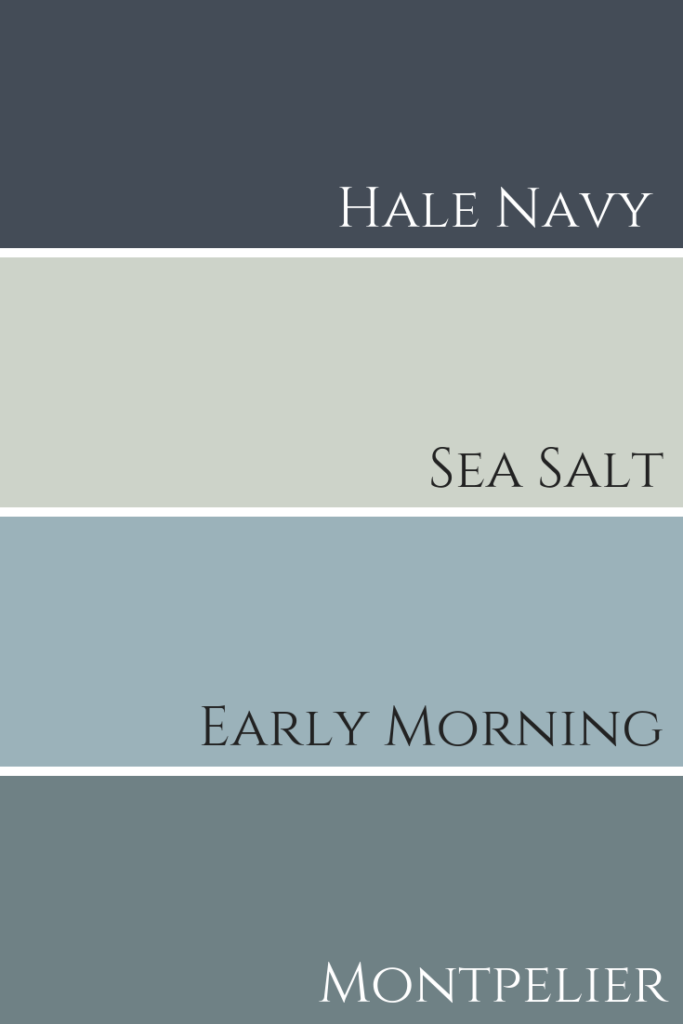 Fun Fact
As already mentioned at the beginning of the post, there are two colours called Sea Salt. One is the Sherwin Williams colour I'm reviewing here and the other is from Benjamin Moore.
To ensure you avoid any mistakes of either picking up the wrong colour for yourself or for your client, (if you are an interior design professional or colour consultant) always write down the name AND the code once you select a paint colour.
As you can see in the photo below, these two colours are very different. The Sea Salt by Benjamin Moore is a 'Greige' colour and the other Sea Salt…well, you know all about it now because we've just reviewed it!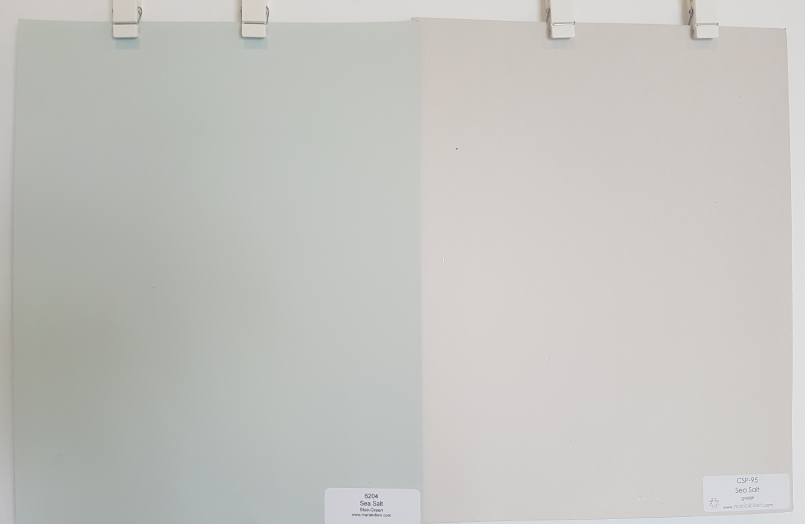 Similar to Sea Salt
Wickham Gray by Benjamin Moore is also a pretty blue-green and is similar to Sea Salt by Sherwin Williams. Here you can see where we used it in a clients custom living room design.
See the full portfolio of this clients living room and dining room here.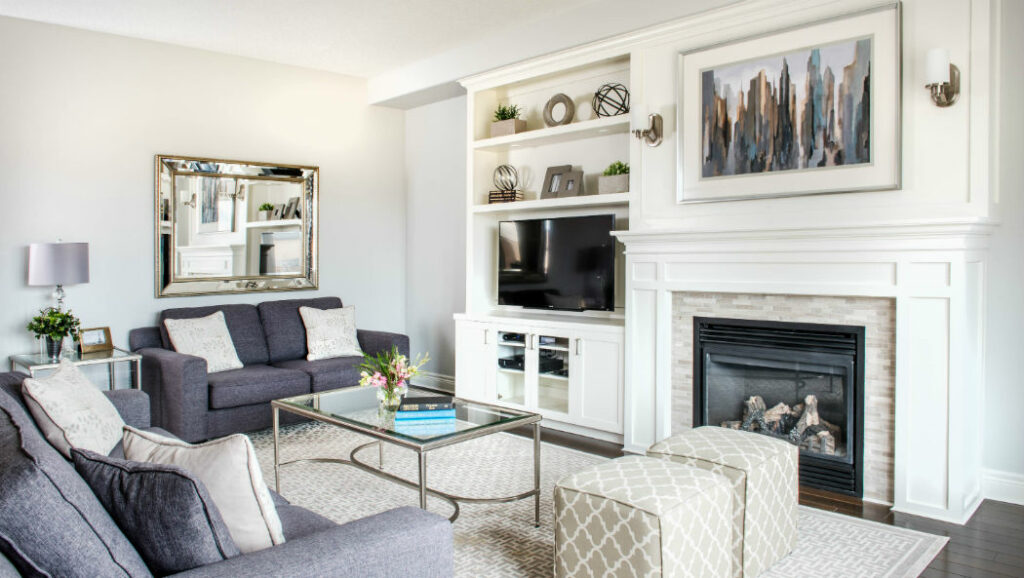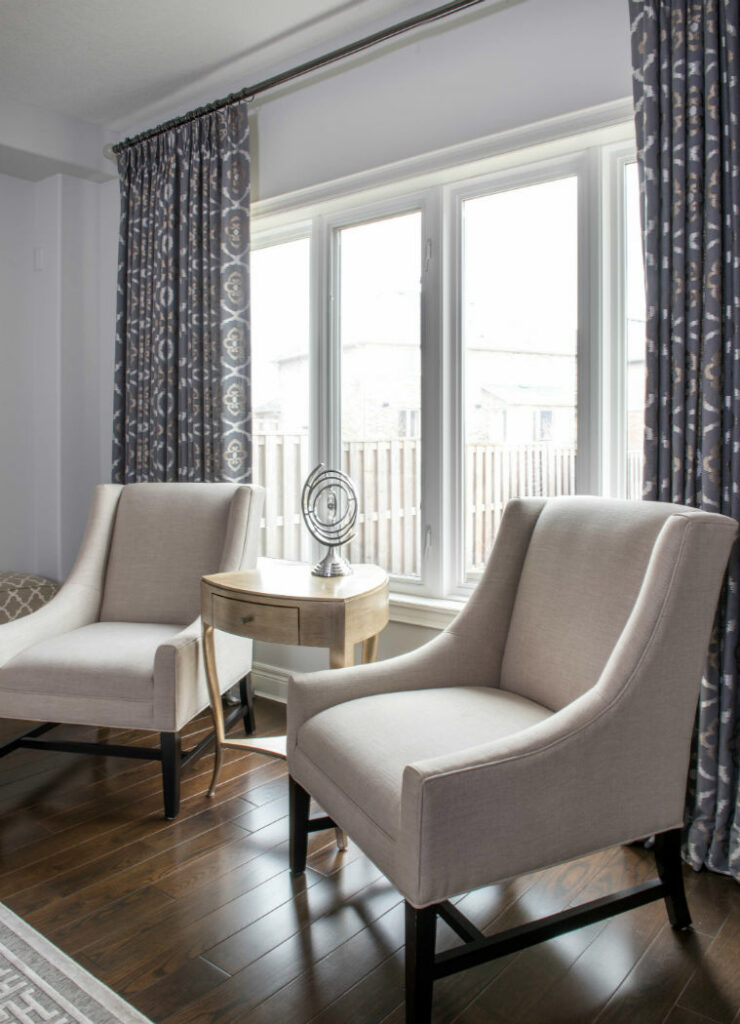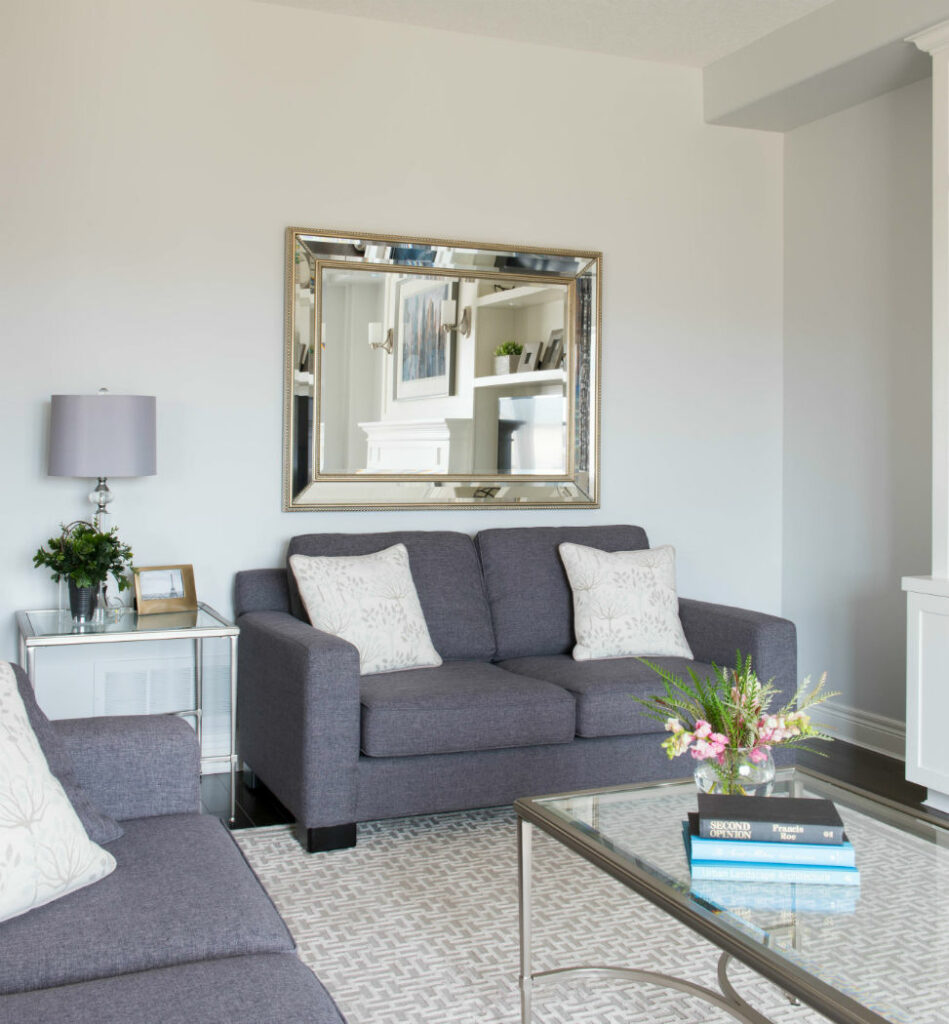 Gray Owl by Benjamin Moore is also a colour with a blue-green undertone. We used it here in a client's bathroom.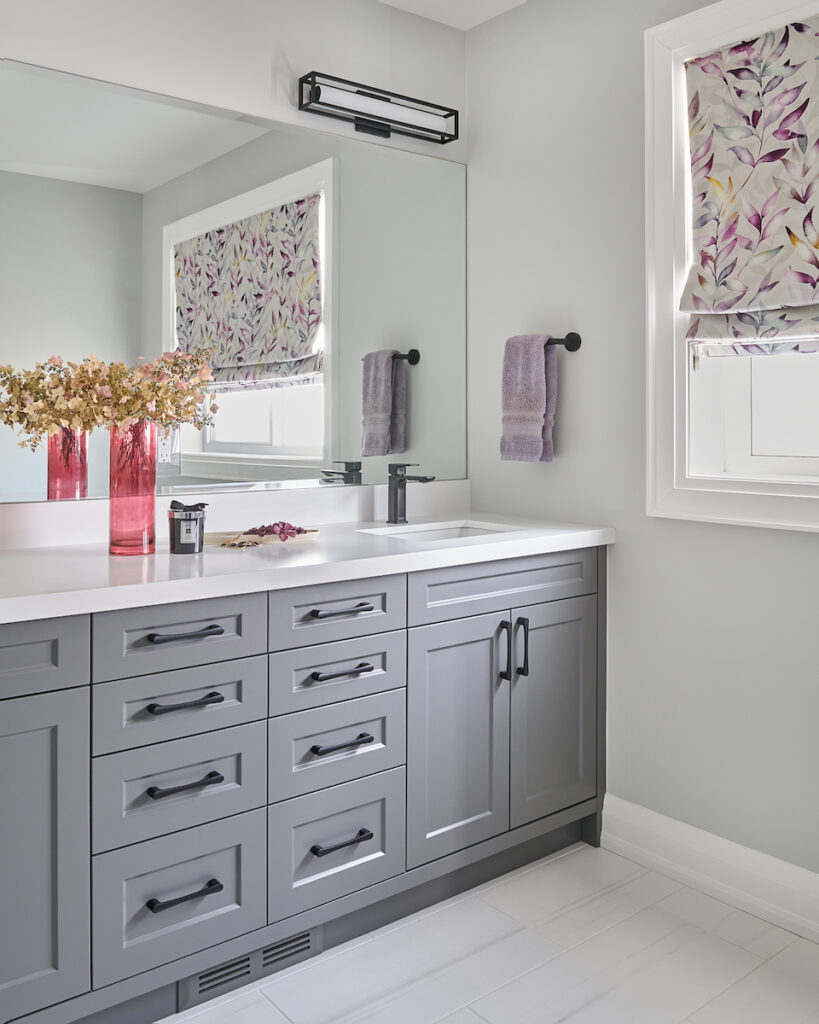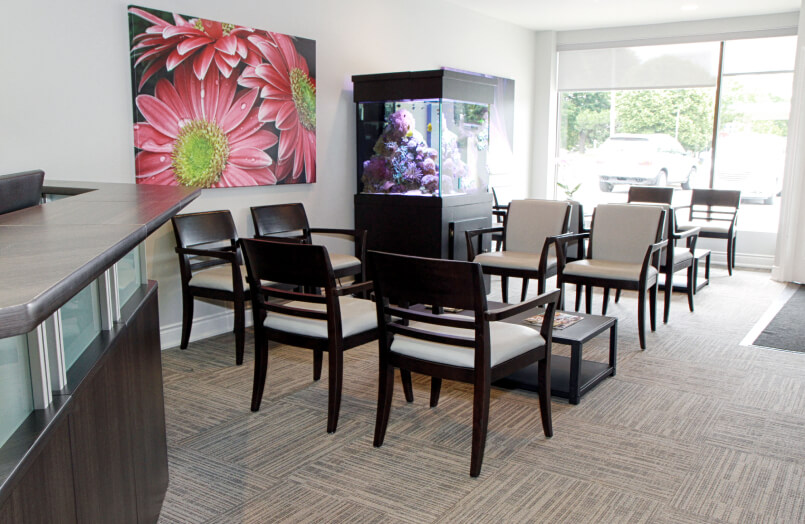 Convenience At Your Fingertips
For more colour combinations that look fab with Sea Salt plus colour comparisons and best whites be sure to check out the Sea Salt Perfect Colour Palette.
See all colours in our Perfect Colour Palette library here.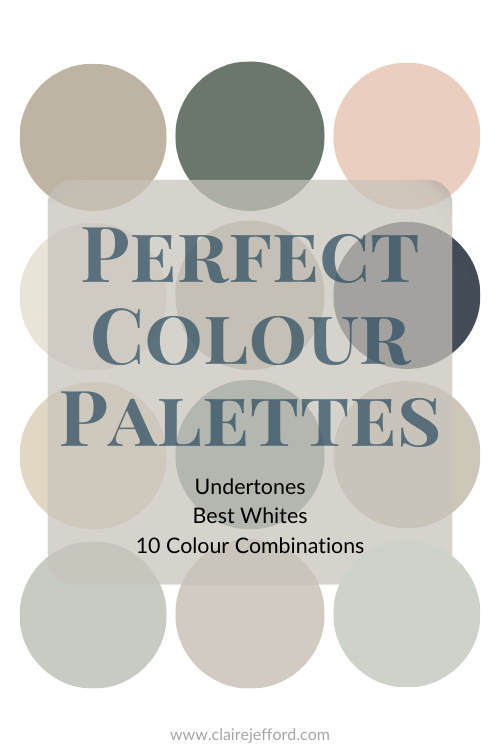 I've also included Sea Salt in my Sherwin Williams Neutrals Collection. This collection of 10 popular Sherwin Williams neutrals is a great resource and deal.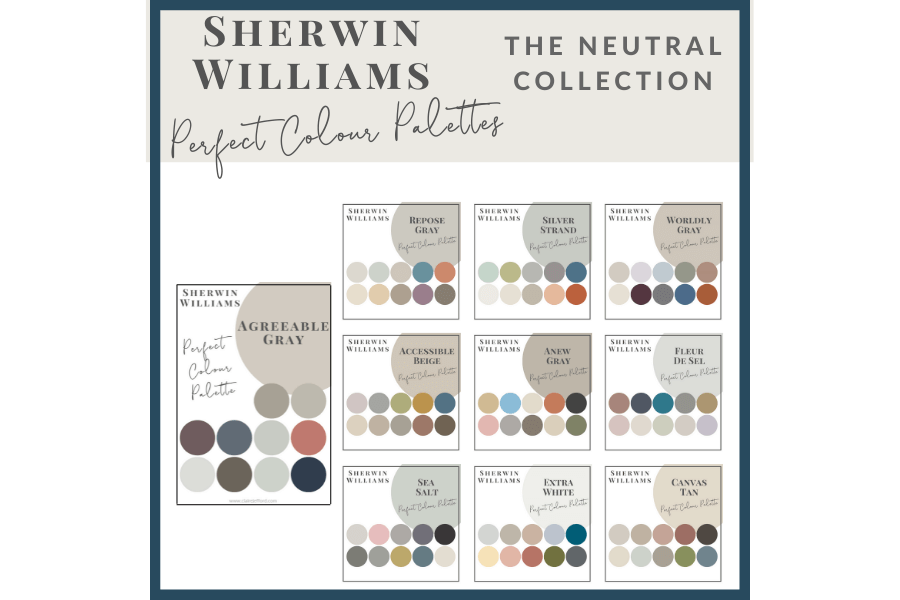 Remember, it only takes one mistake to take your home decorating project from divine to disaster. Don't let the paint be what stresses you out!
Take my Colour Quiz and discover your Perfect Colour Palette.