Benjamin Moore Wickham Gray
Picking a Paint Colour?
Choose the right paint colour
the first time Let me show you how in just 5 easy steps!
BONUS: The Top 15 Shades of Gray by Benjamin Moore
We value your
privacy
. We will never share or sell your information.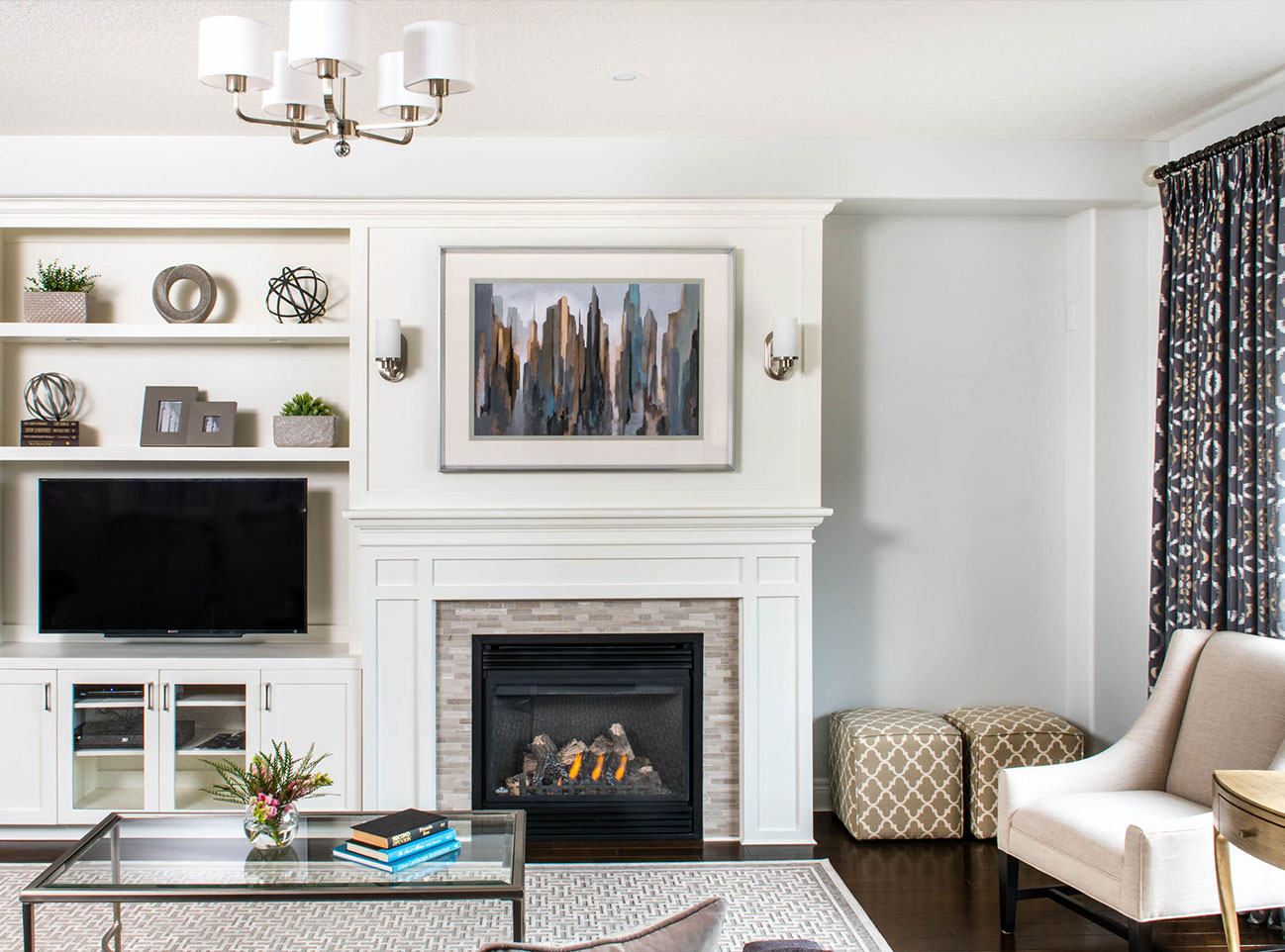 Wickham Gray HC-171 By Benjamin Moore
If you get frustrated looking at the thousands of different paint colours, wondering which hue is best for you, I'm here to help!
In this colour review video of Wickham Gray by Benjamin Moore, I share:
The undertone of my featured colour
Colour comparisons in order to easily see the different colour tones
Best white paint colours for the trim and ceilings
Beautiful colour combinations to inspire you for your decorating project
If you'd like all of this information conveniently laid out for you in one place and see even more paint colour combinations to inspire you for your interior decorating project, grab my Wickham Gray Perfect Colour Palette.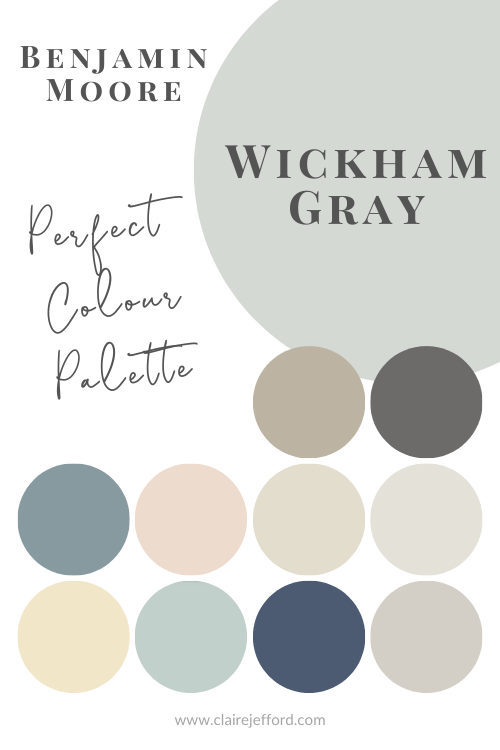 As a Certified True Colour Expert and an award-winning interior design professional, I've worked with many homeowners on various residential design projects. I want to give you the confidence to make educated decisions about your own paint choices. Let's do this!
Watch the video below -Wickham Gray Review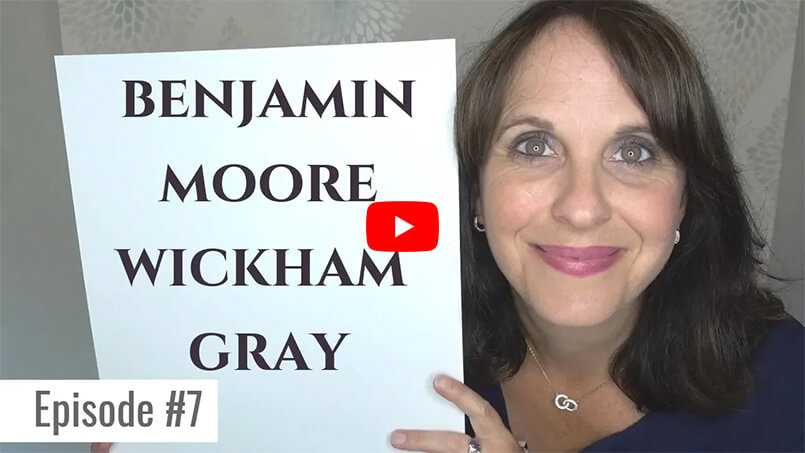 We designed this living room below and selected Wickham Gray by Benjamin Moore for the walls. Such a soft and pretty colour, eh?!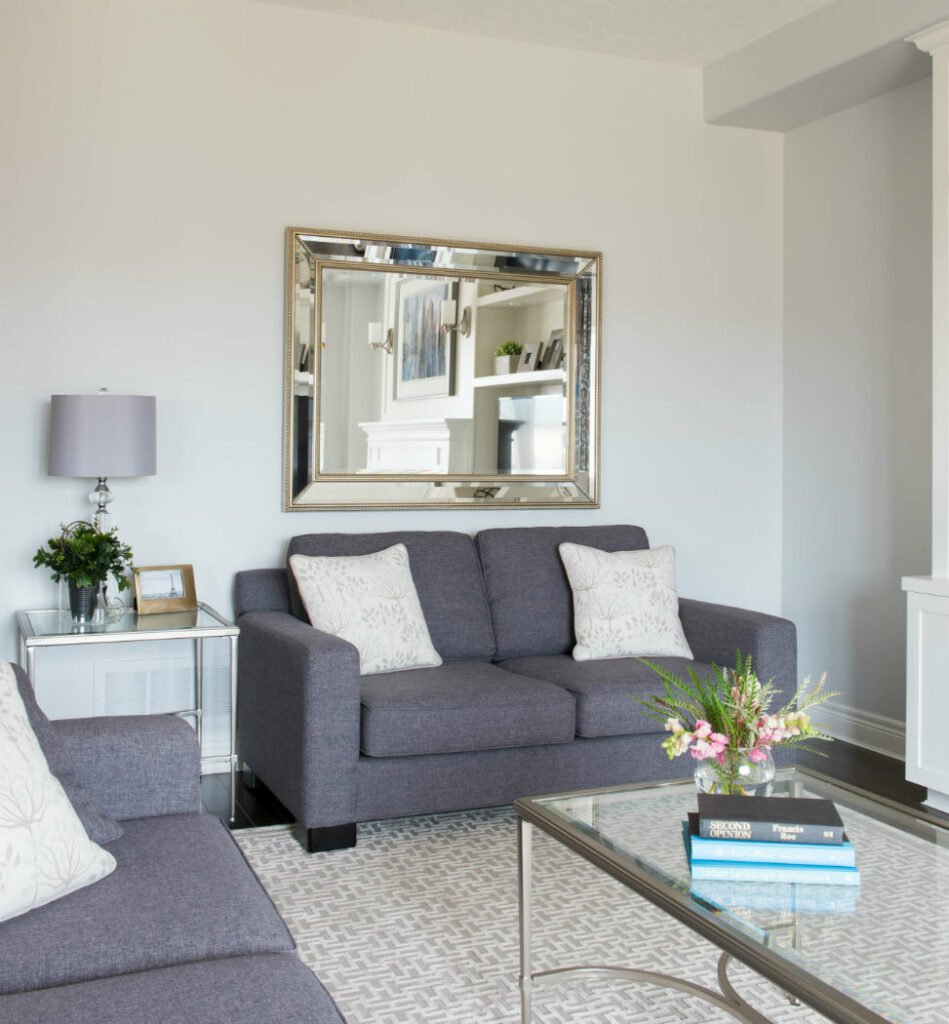 Undertones: Blue/Green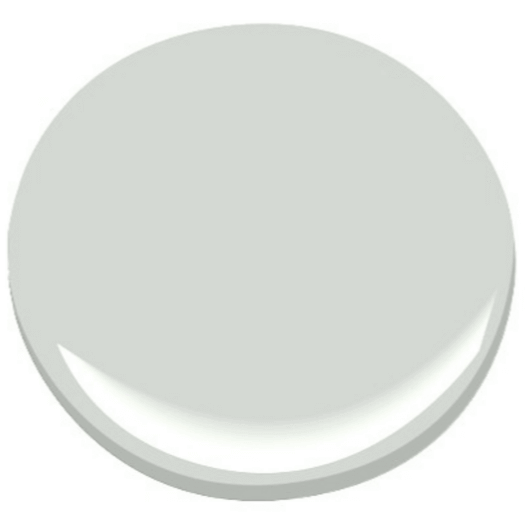 This blue-green gray may appear more one colour than the other, depending on the lighting and what other decorative elements you pair with it in your interior decorating project.
Colour Comparisons: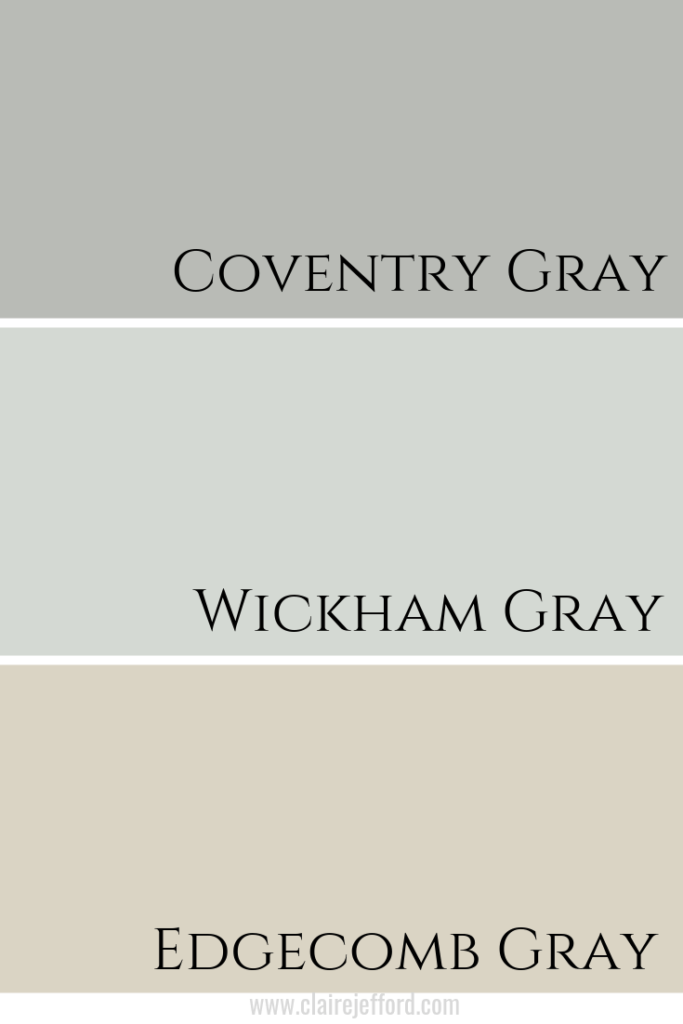 Notice from this graphic above that all 3 colours are called gray, but they are each very different from one another? When you compare paint colours you can get a better reading of each tone. I tell clients that 'Fifty Shades of Gray' really is a thing! HAHA!
Speaking of that, did you grab my Free Fifteen Shades of Gray paint guide yet? It's one of the three free downloads all about paint colours that I created with you in mind.
Best Whites To Pair With Wickham Gray
Cloud White CC-40 by Benjamin Moore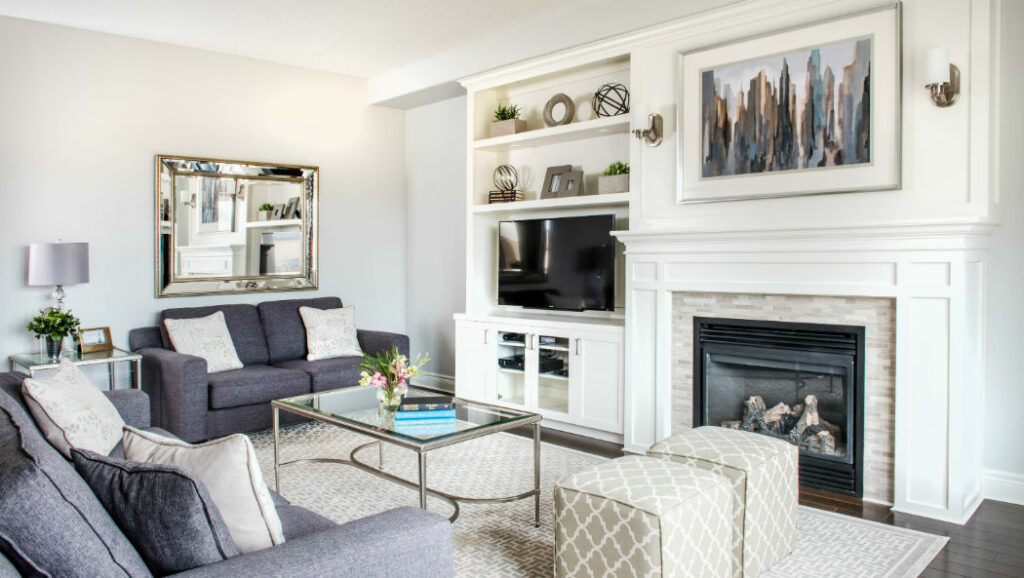 Chantilly Lace OC-65 by Benjamin Moore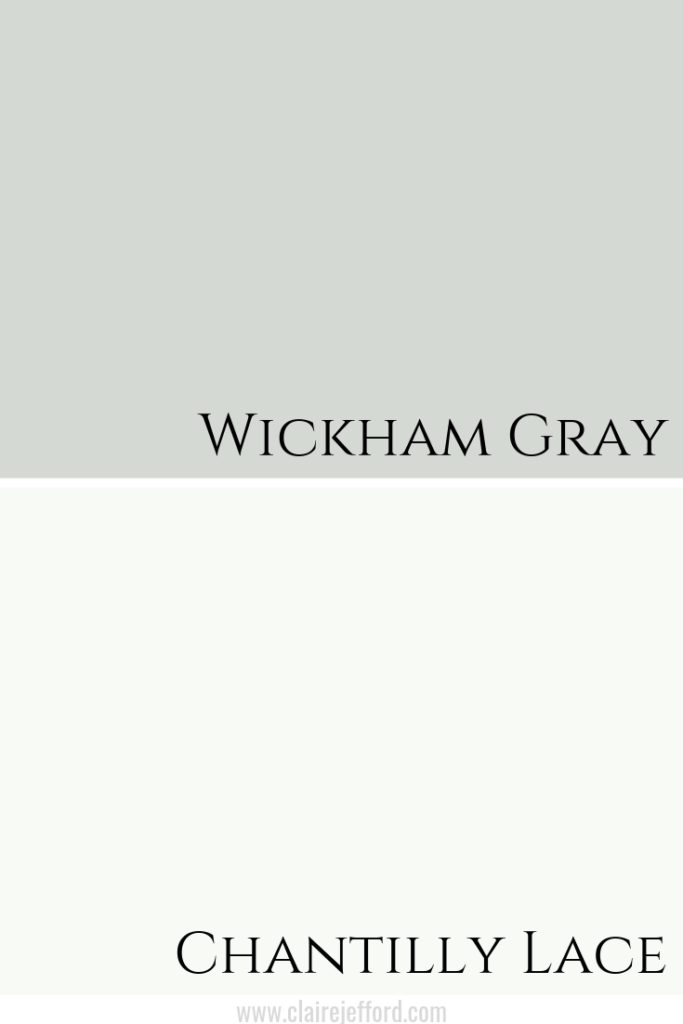 Simply White OC-117 by Benjamin Moore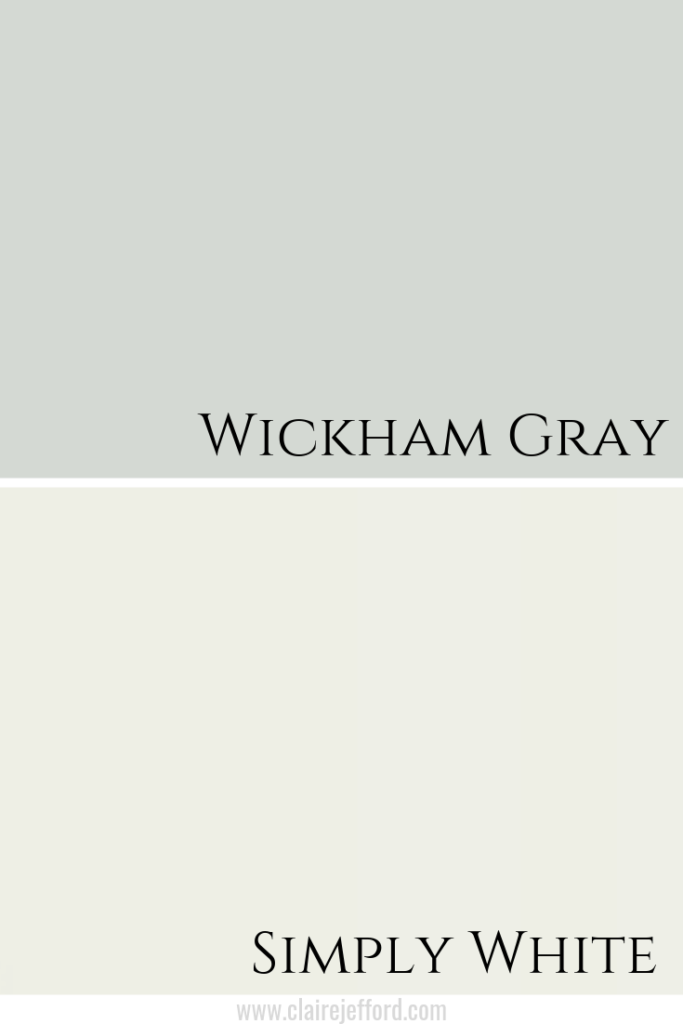 You may have noticed that my best whites for trim and ceilings are always from the same 6 – 8 white paint colours. (Did you notice that or did I just let the cat outta the bag?)
The reason for this and similarly for many neutral tones is that we don't need all of the colours in a fan deck to get the right one.
There is a small percentage of paint colours that work time and time again and when you know what they are, you don't need to continually try to introduce new neutrals or whites.
When I see people doing that or hear designers say 'I never pick the same colour twice because I want my clients to always have a unique paint colour and design.', it means that they actually don't understand colour.
Think of all the other elements of a space that can be custom or one of a kind. Why do you think Revere Pewter is so popular? Because most people are not creative or boring? No!
It simply works with so many fixed elements such as stone and tile, as well as coordinating beautifully with many fabrics.
Sorry, didn't mean to yell. 🙂
Fabulous Colour Combinations with Wickham Gray
Kensington Blue 840, Burnt Ember CSP-120 & Pashmina AF-100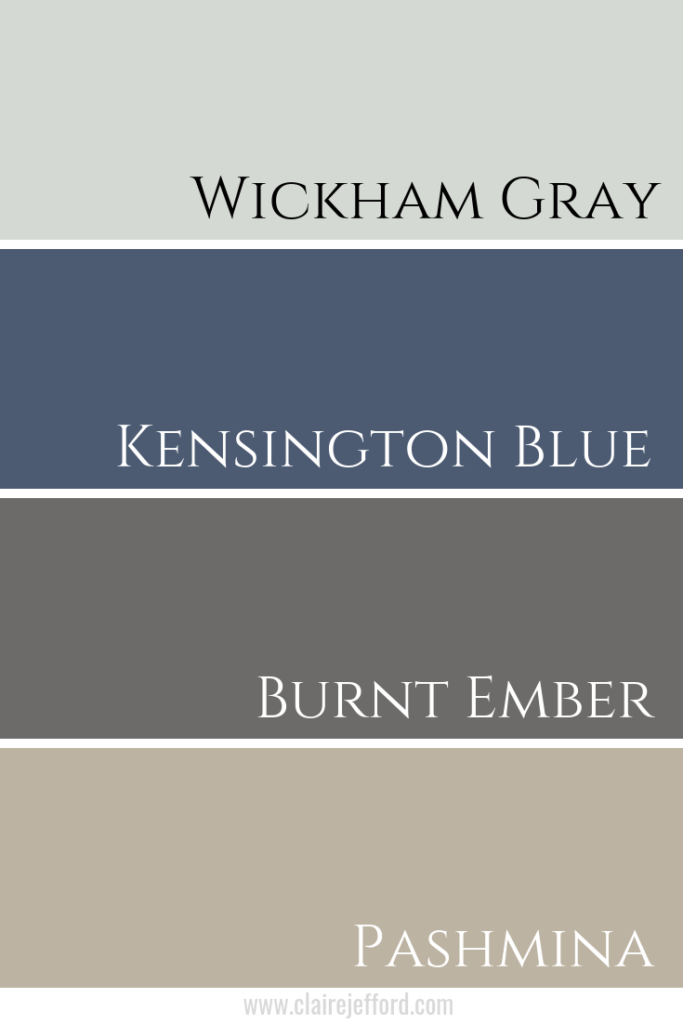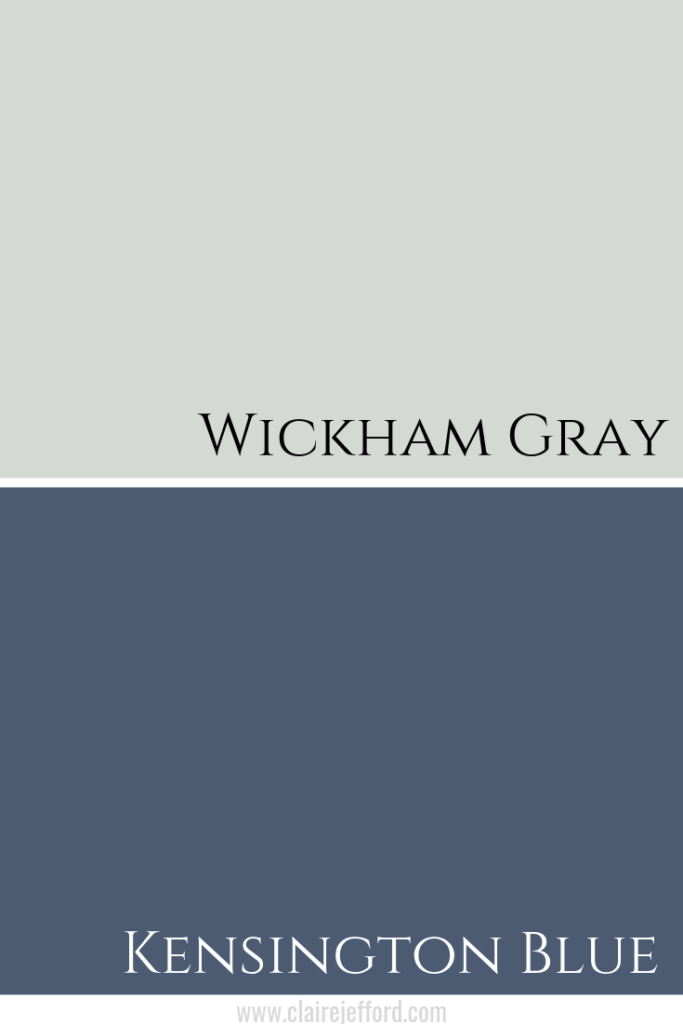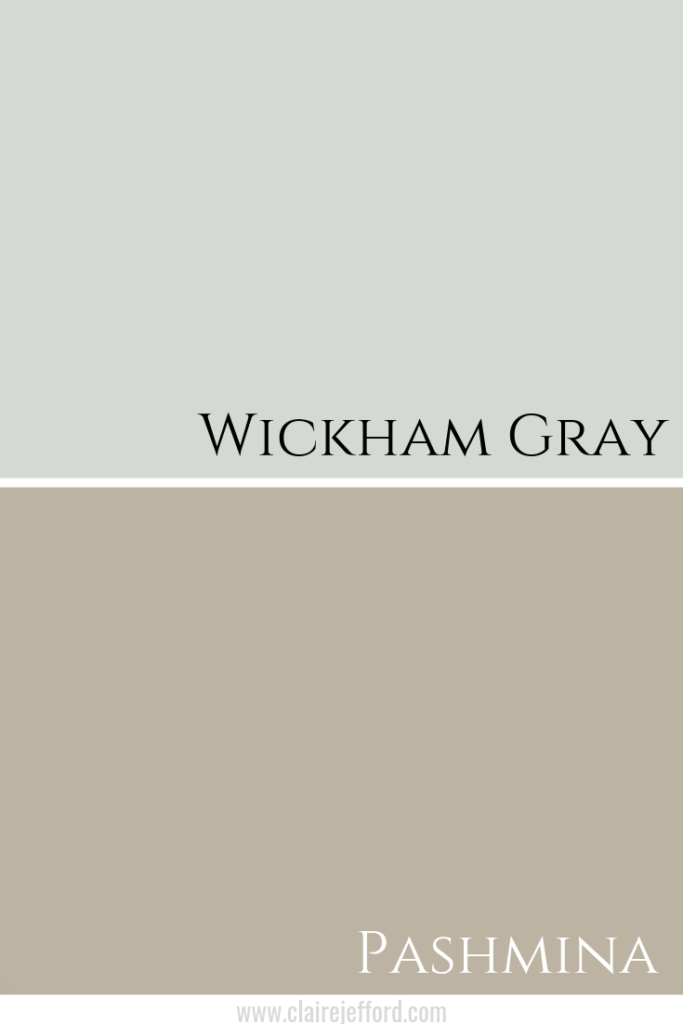 Kensington Blue 840, Tissue Pink 1163 & Woodlawn Blue HC-147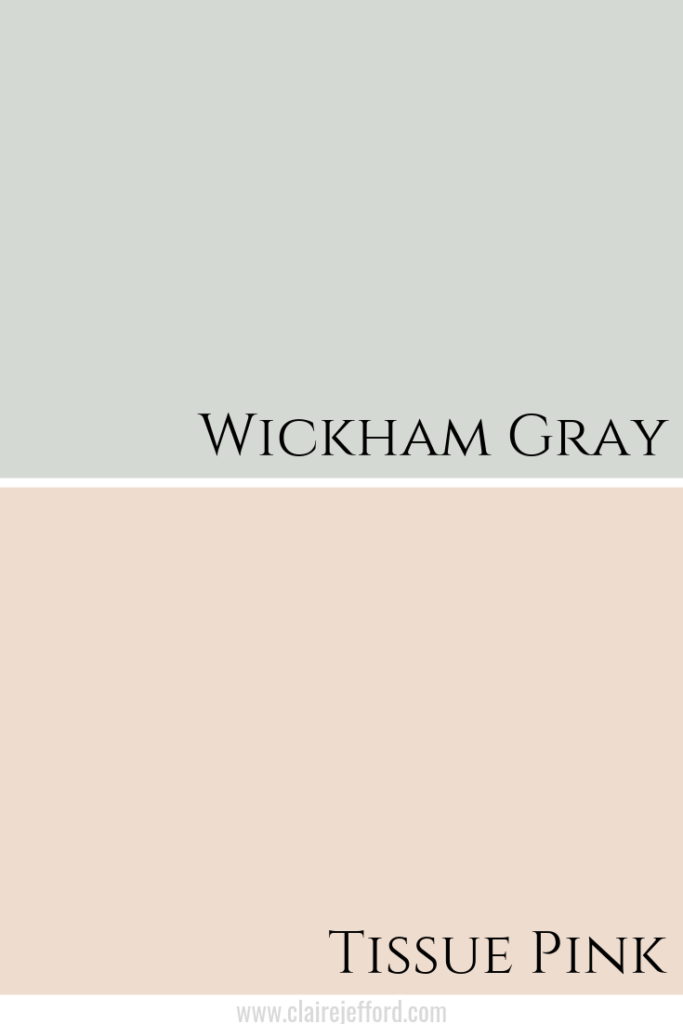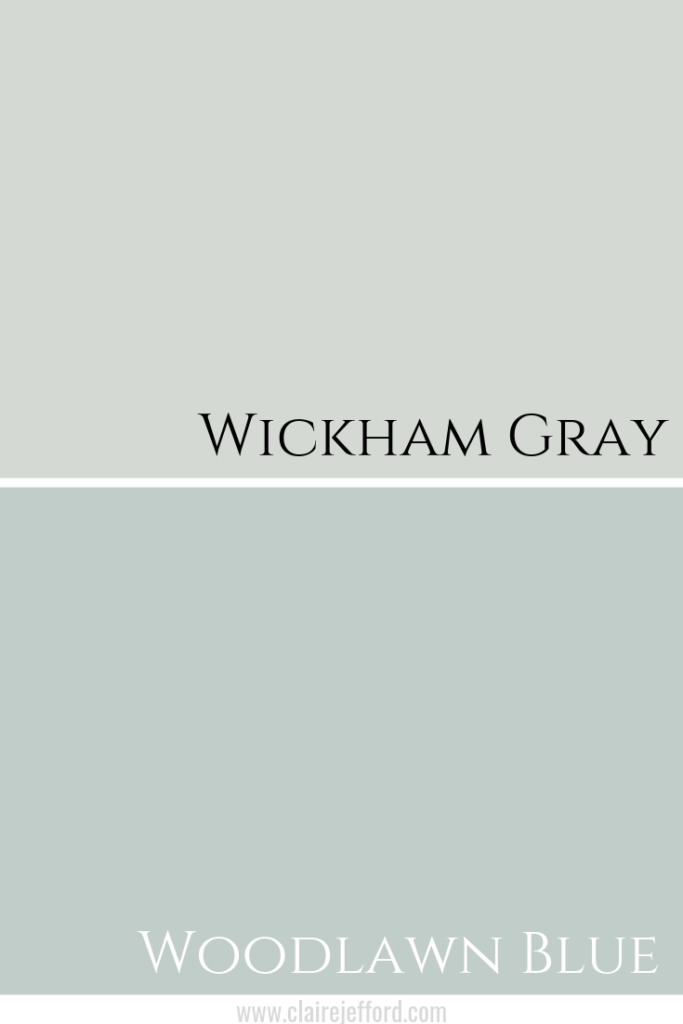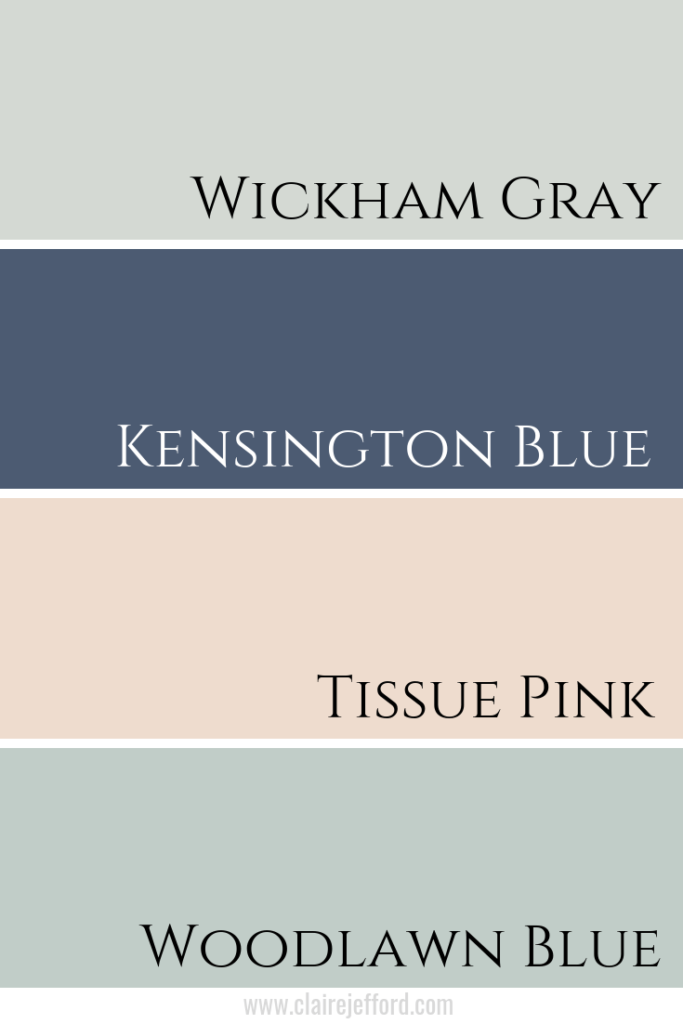 All of these colour combinations shown above are included in my Perfect Colour Palette of Wickham Gray. There are two additional colours in the guide, for a total of ten options to pair with Wickham Gray!
Wickham Gray is also part of my Benjamin Moore Grays and Blue-Green Collection showcasing all 10 of my Benjamin Moore grays and blue-green Perfect Colour Palettes.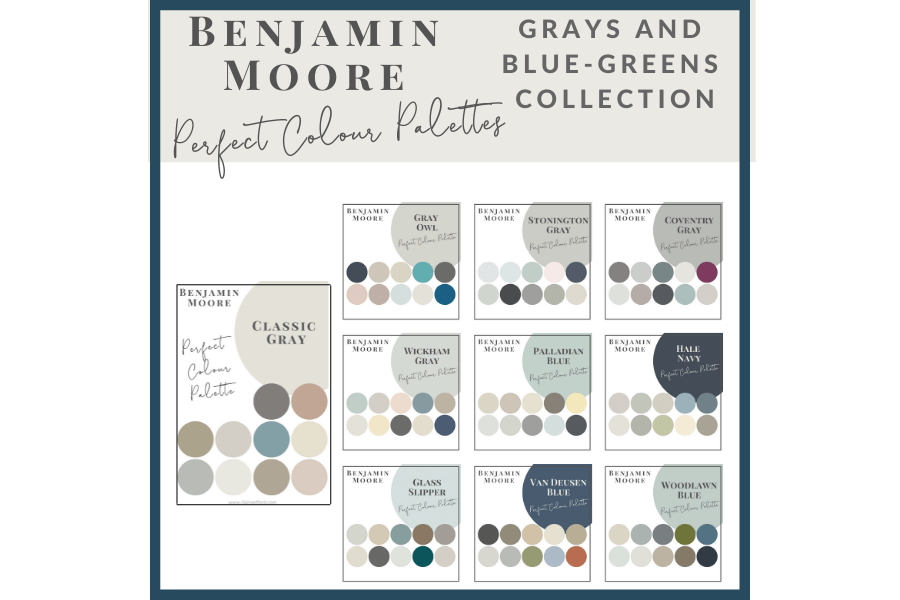 Interiors By Claire Jefford With Wickham Gray Paint
Photo credit for all professional photography to Stephani Buchman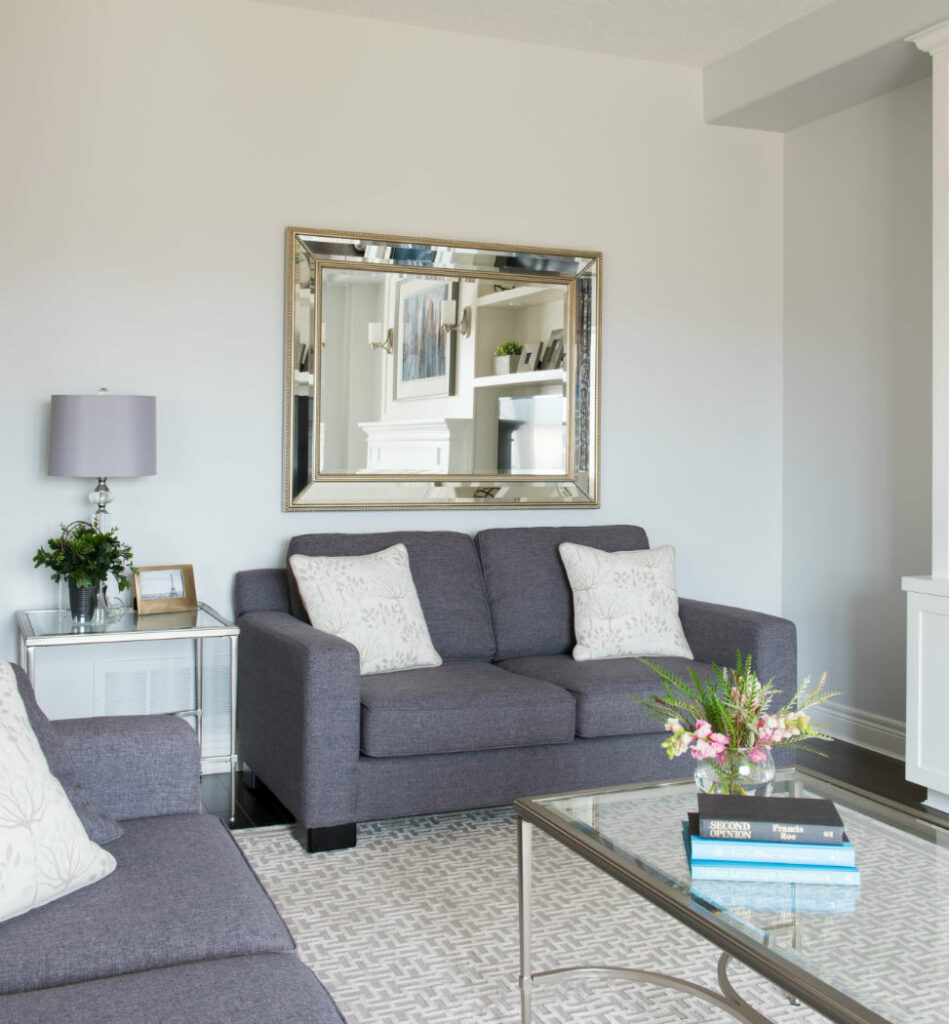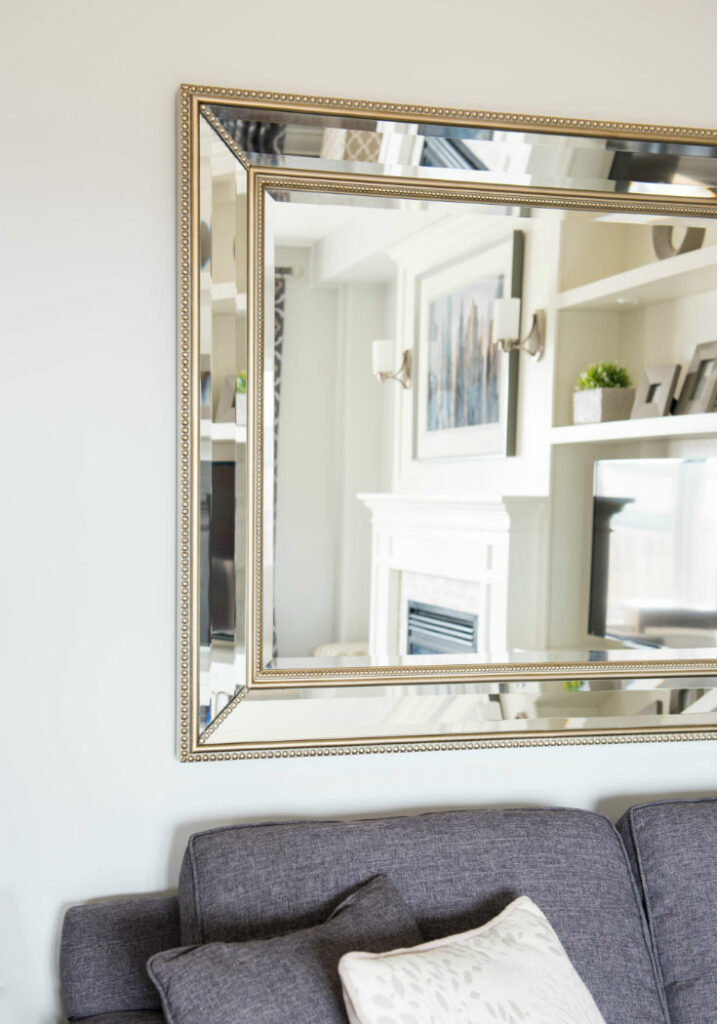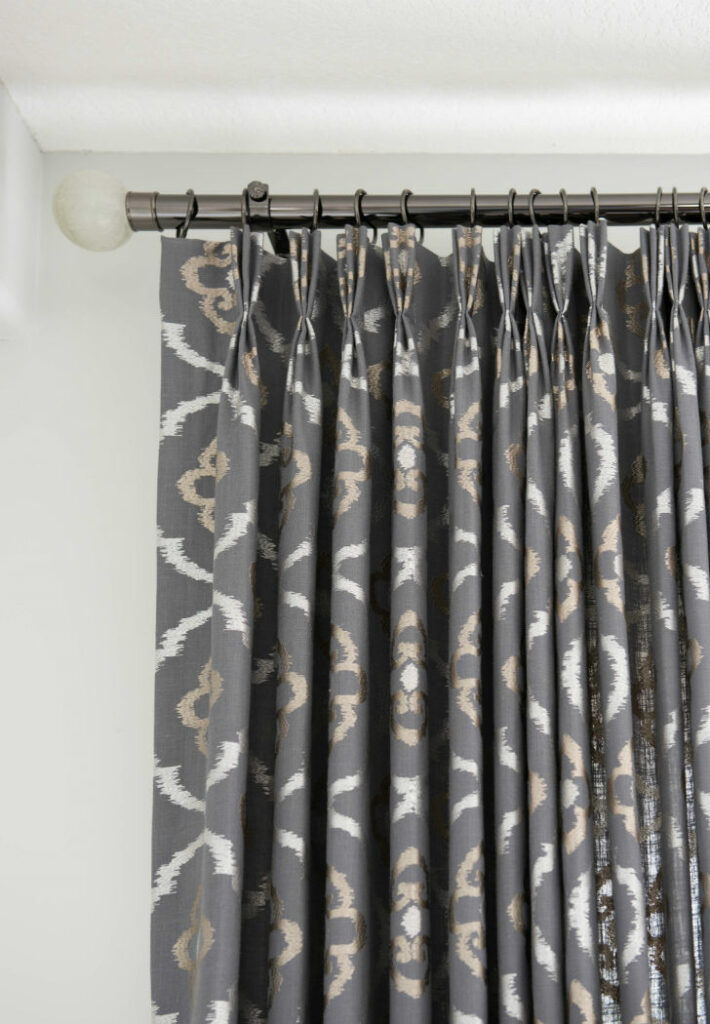 Which room would be your favourite to use Wickham Gray in? Comment below, I always love hearing from you!
Convenience At Your Fingertips
Click here to see all my Perfect Colour Palettes. The library is expanding with more popular colours from Benjamin Moore, Sherwin Williams and Farrow & Ball.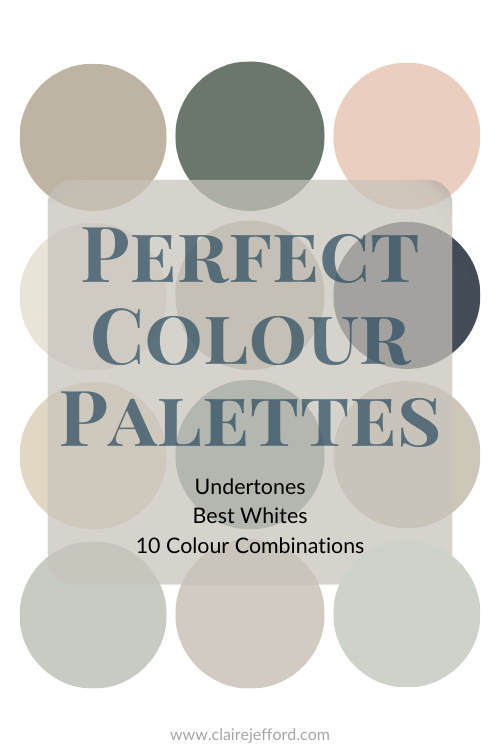 If you want to get all my Benjamin Moore colour guides in one place, look no further than my Benjamin Moore Ultimate Collection. All 20 of my Benjamin Moore guides in one handy collection.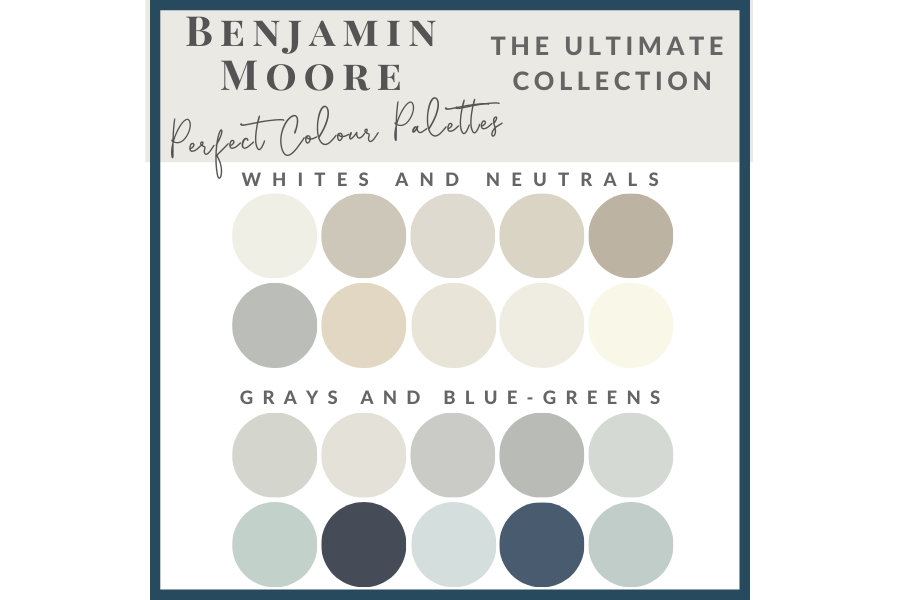 Remember, it only takes one mistake to take your home decorating project from divine to disaster. Don't let the paint be what stresses you out!
Take my Colour Quiz to discover your Perfect Colour Palette.