Revere Pewter Transformed This Master Bedroom!
Picking a Paint Colour?
Choose the right paint colour
the first time Let me show you how in just 5 easy steps!
BONUS: The Top 15 Shades of Gray by Benjamin Moore
We value your
privacy
. We will never share or sell your information.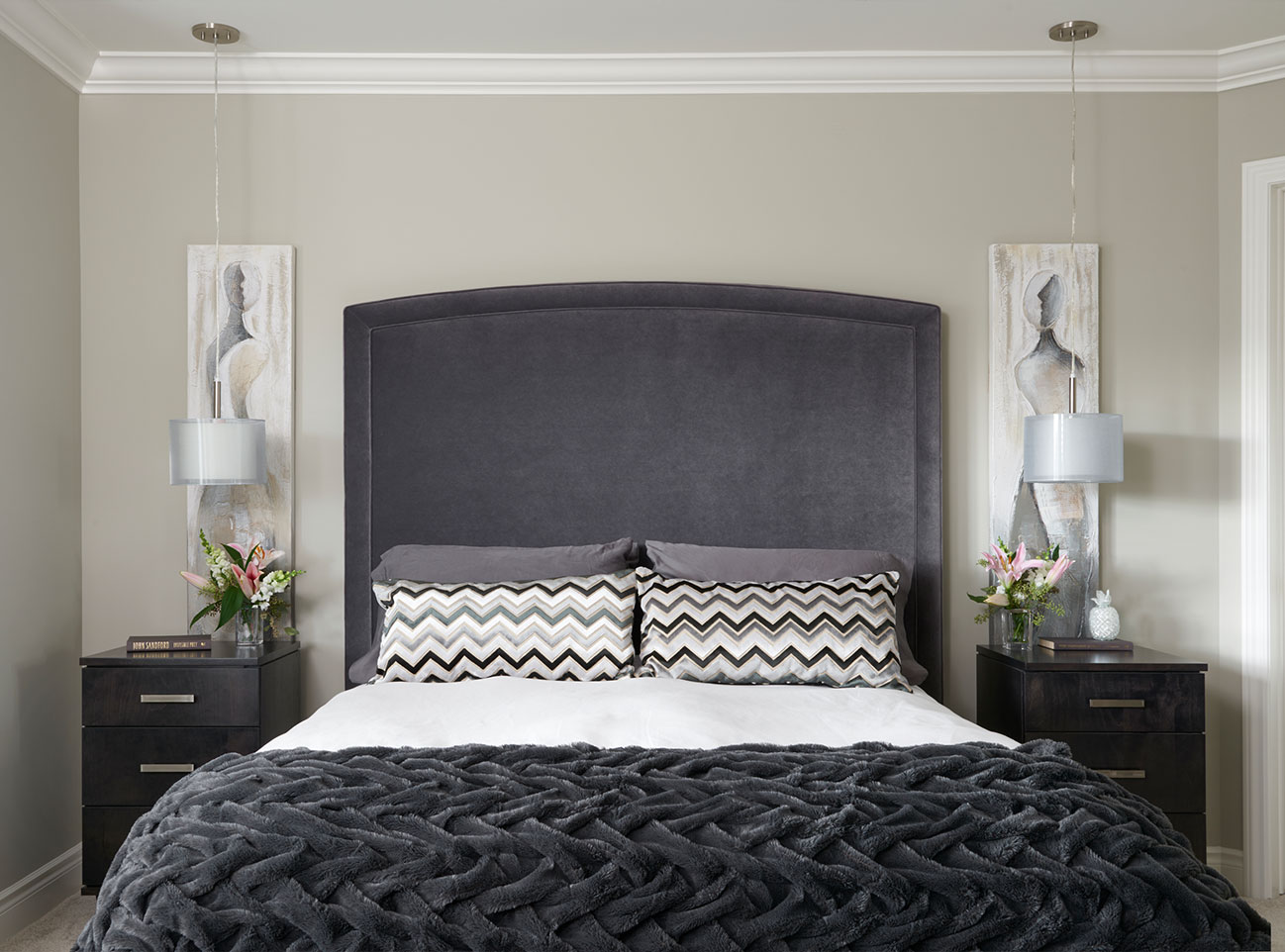 Okay, so it wasn't just because of the paint colour that this large master bedroom went from drab to fab.
However, when we paired Revere Pewter by Benjamin Moore with Cloud White & designed this space with exquisite fabrics, various textures and custom furniture, this room was indeed transformed.
In this video, you'll not only see the dull 'before' photos of our Burlington clients' master bedroom, but also the inspiring mood boards, as well as the 3D concept renderings we created for the space.
Plus, no makeover would be complete unless you saw the final reveal of the extraordinary after photos!
Can't get enough of Revere Pewter? See more of our client's bedroom design here in our portfolio or scroll down to see more, including other videos for your viewing pleasure!
Got a question, comment below or DM me on Instagram here.
In this video, find out the undertone of Revere Pewter and the best white paint colours to use with it.
Below, I walk you through the design process. You'll see exactly how I created this bedroom design as I go into details about the custom treatments such as the drapery, the built-ins and the beautiful bed with upholstered headboard.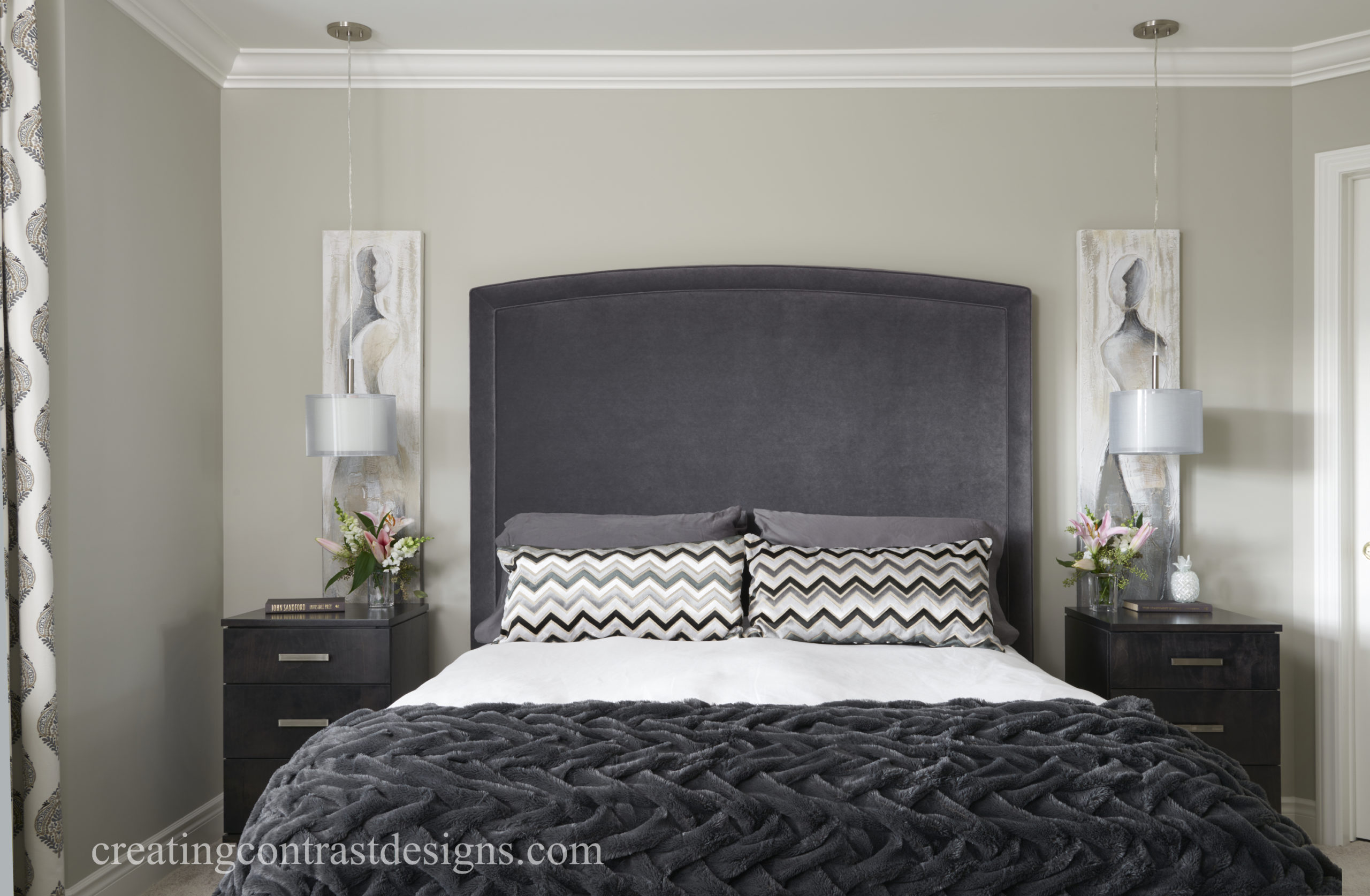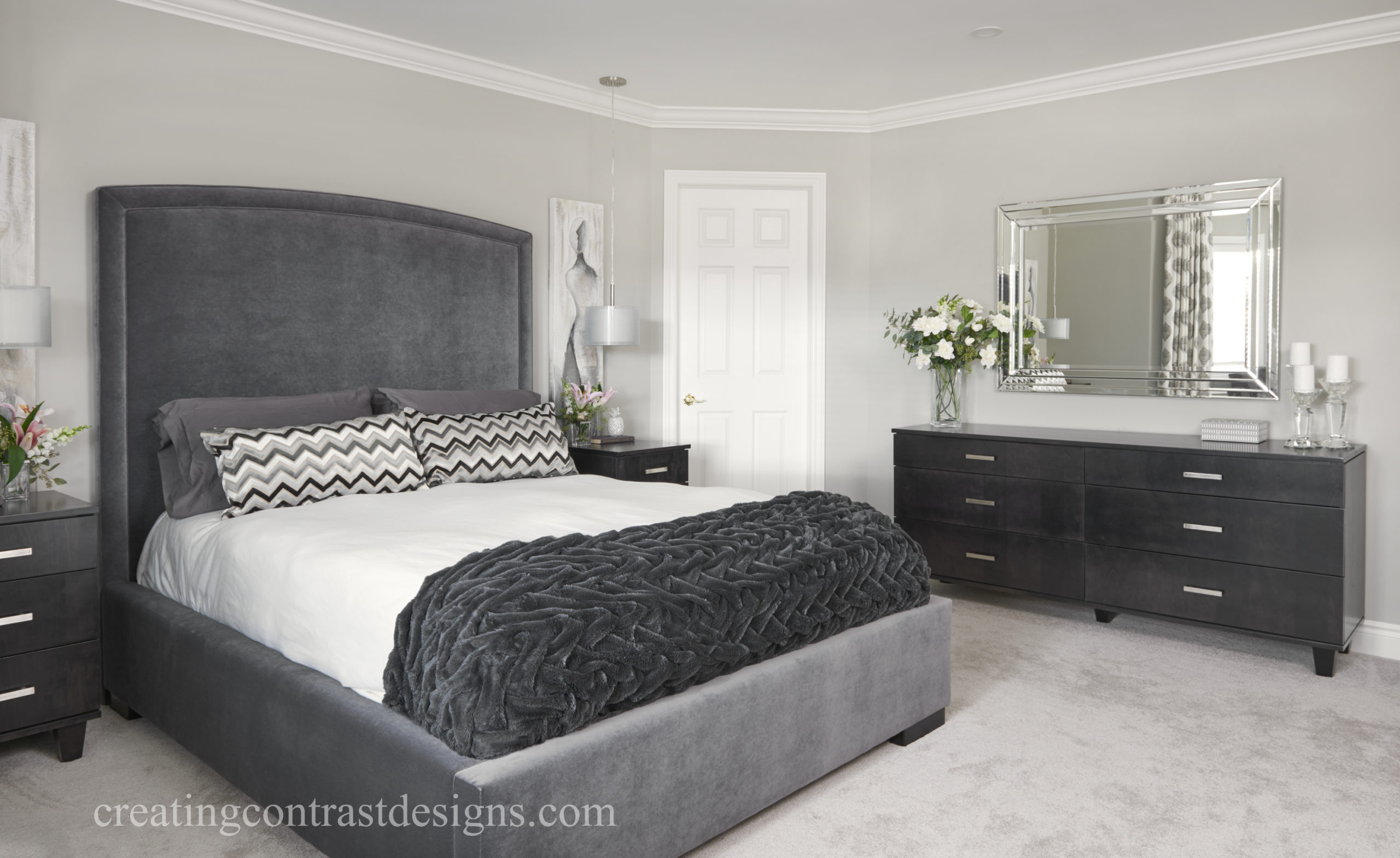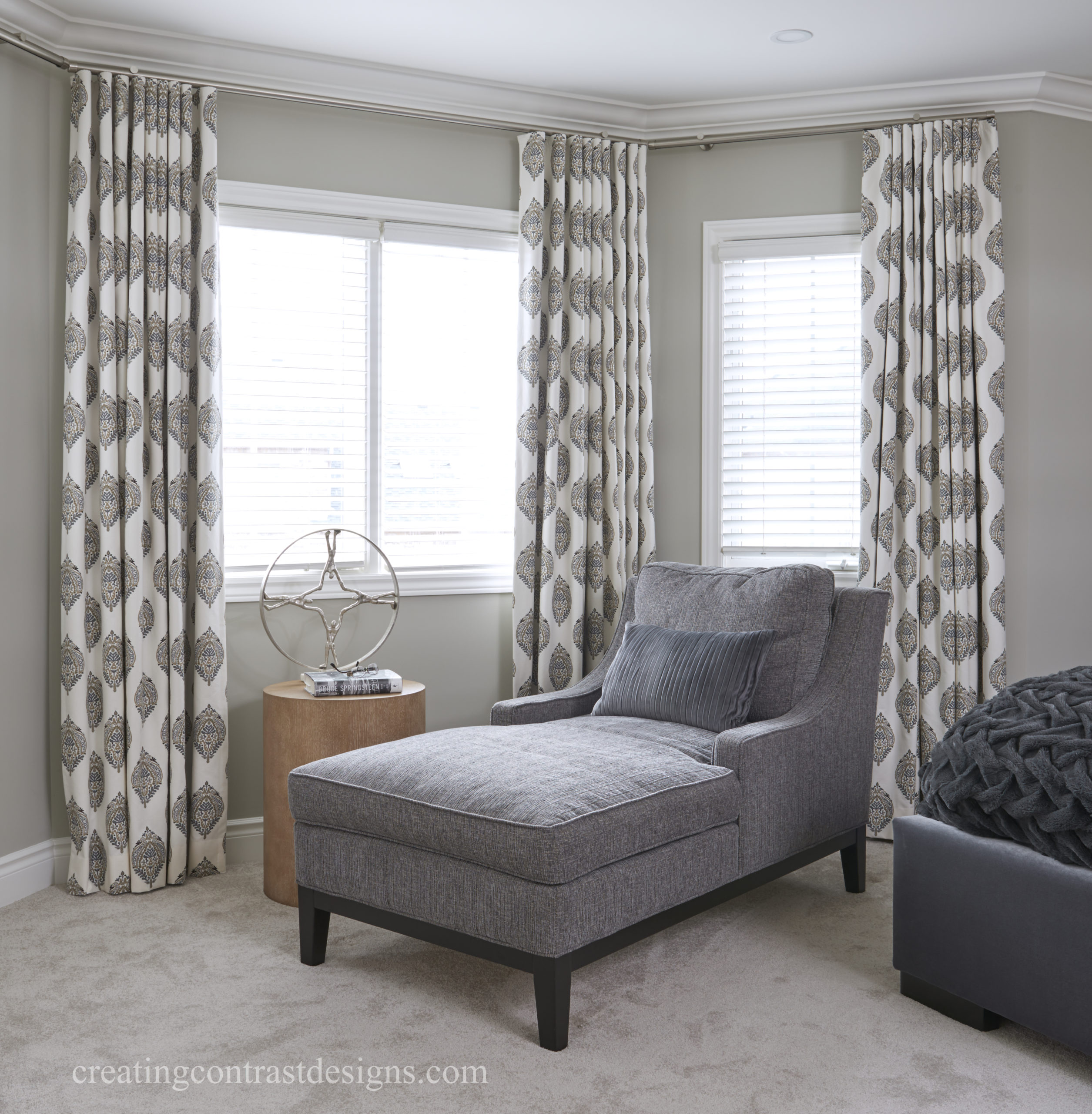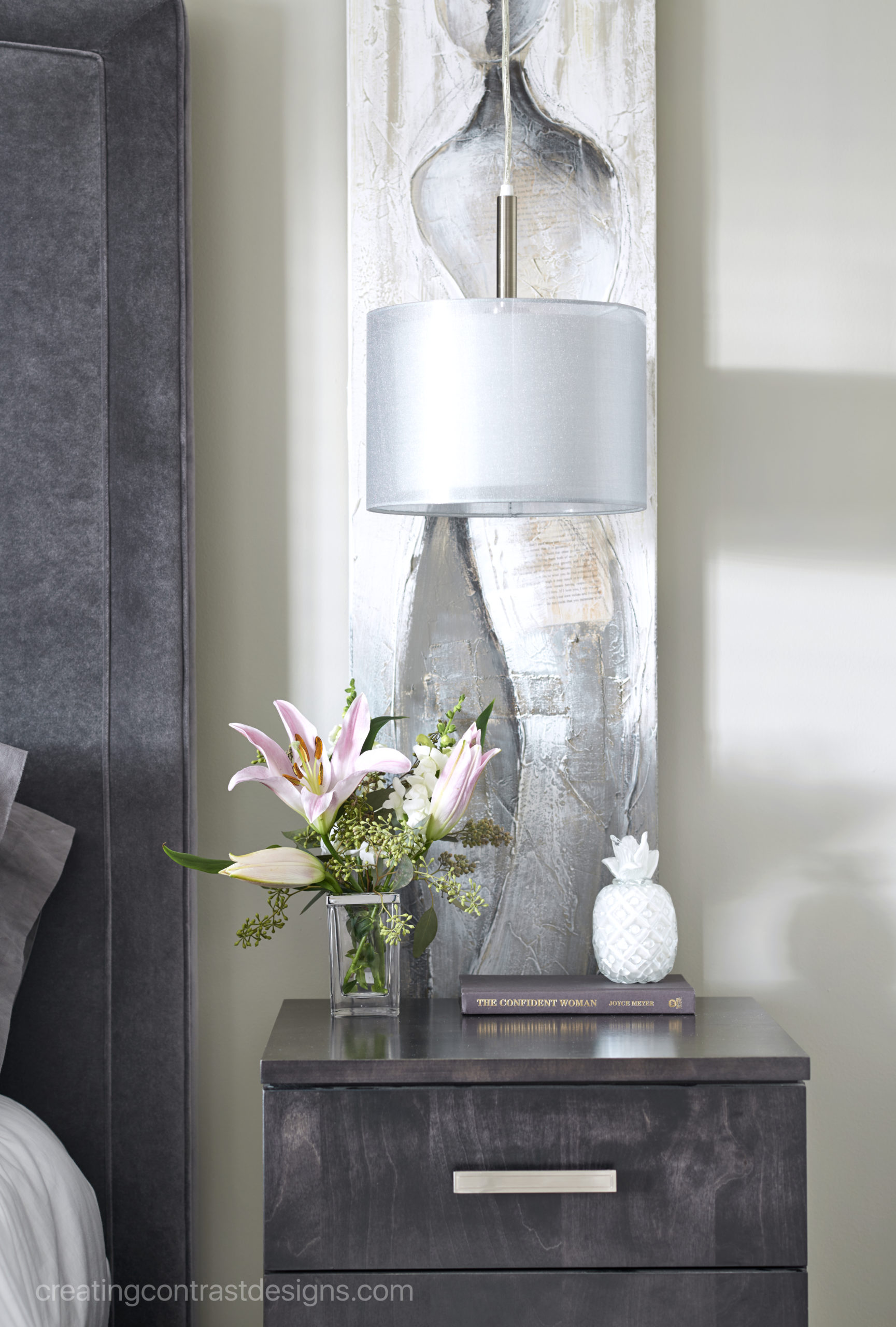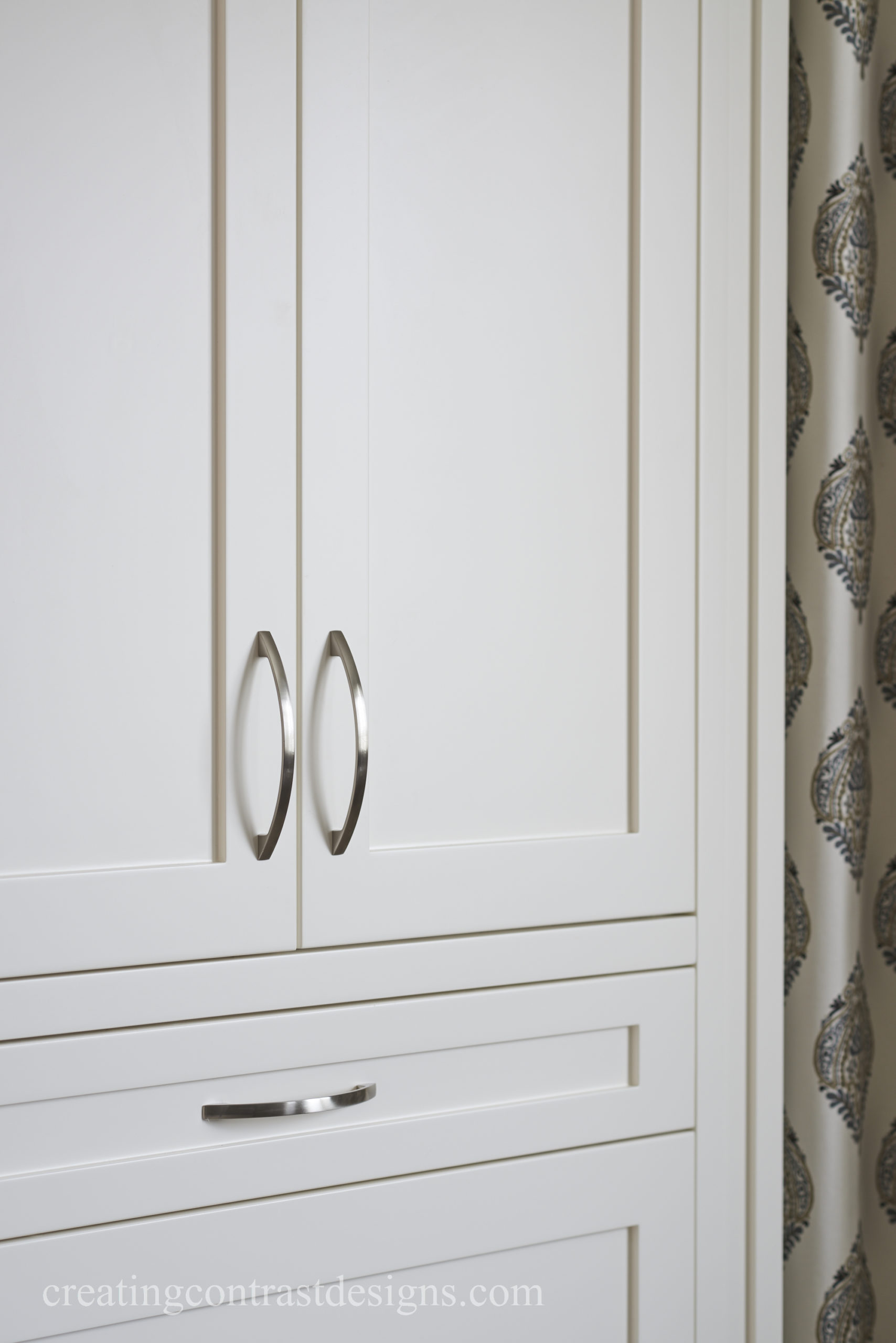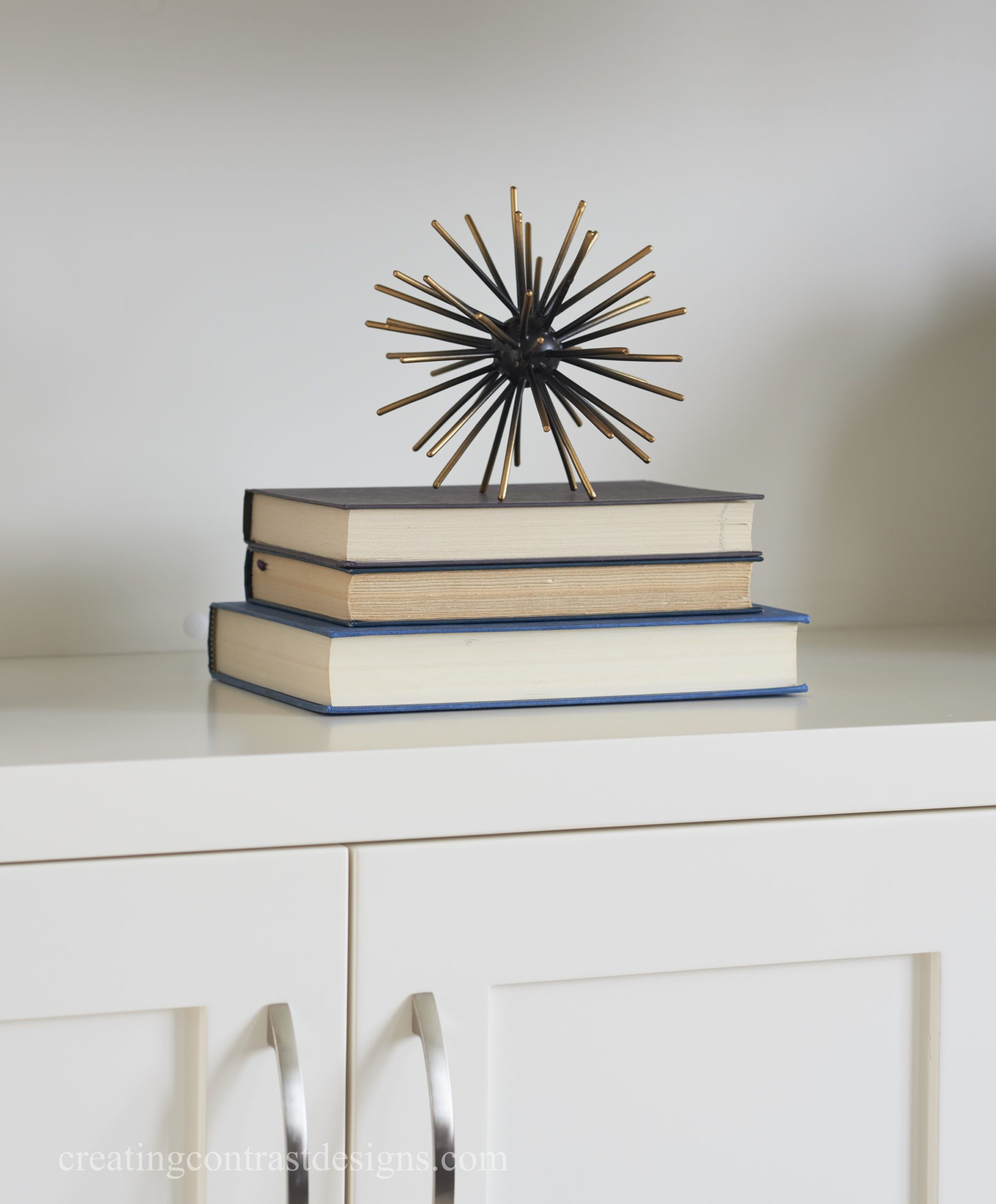 Perfect for Pinning!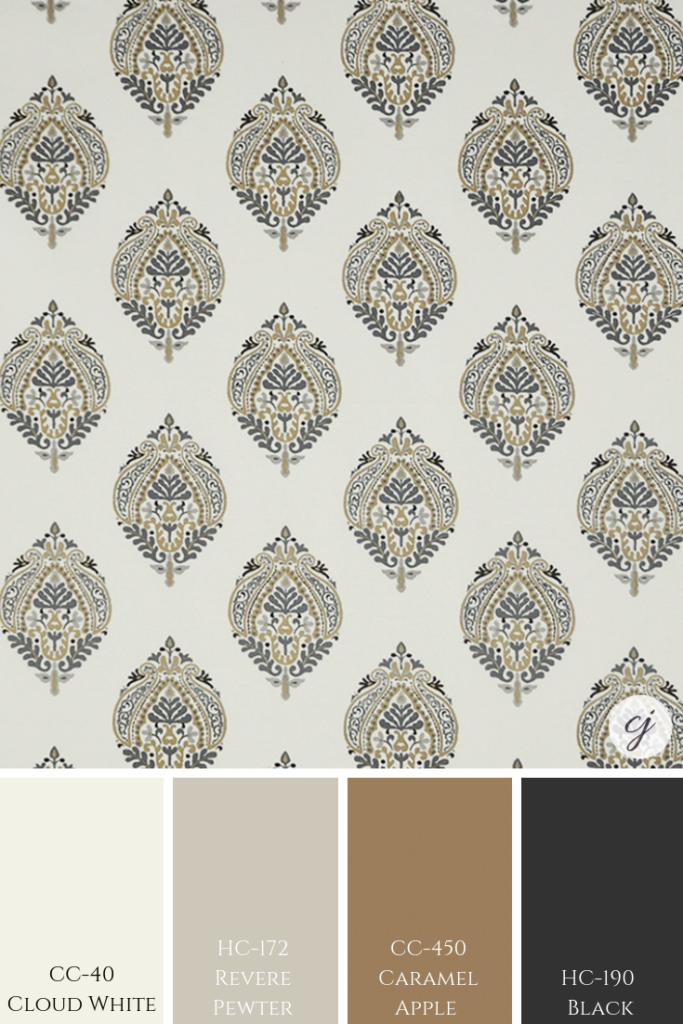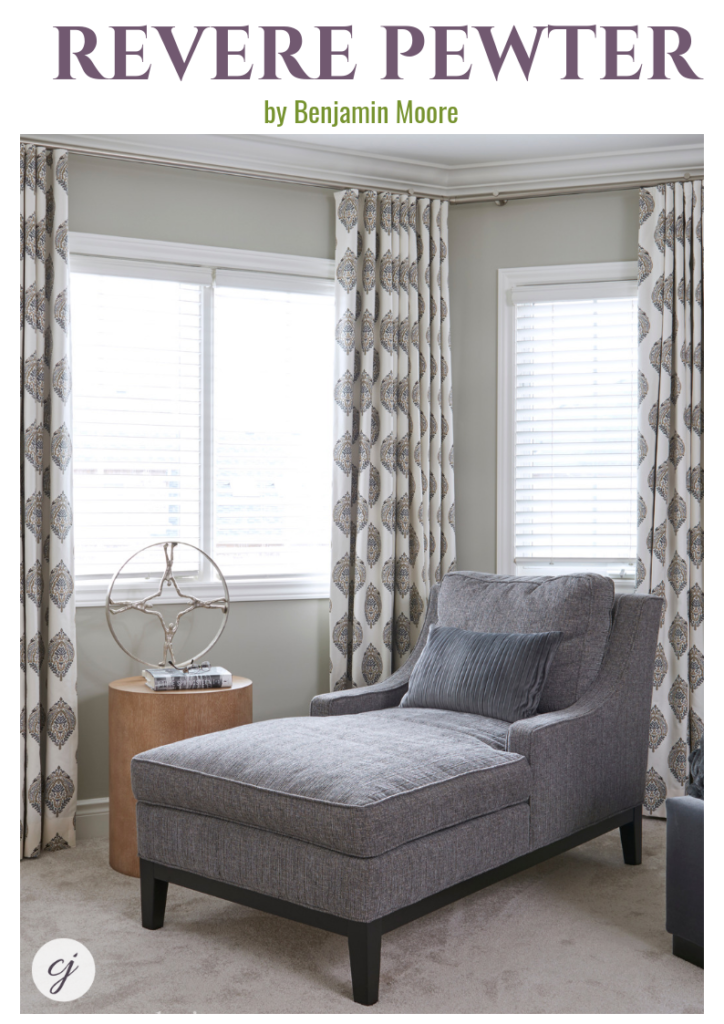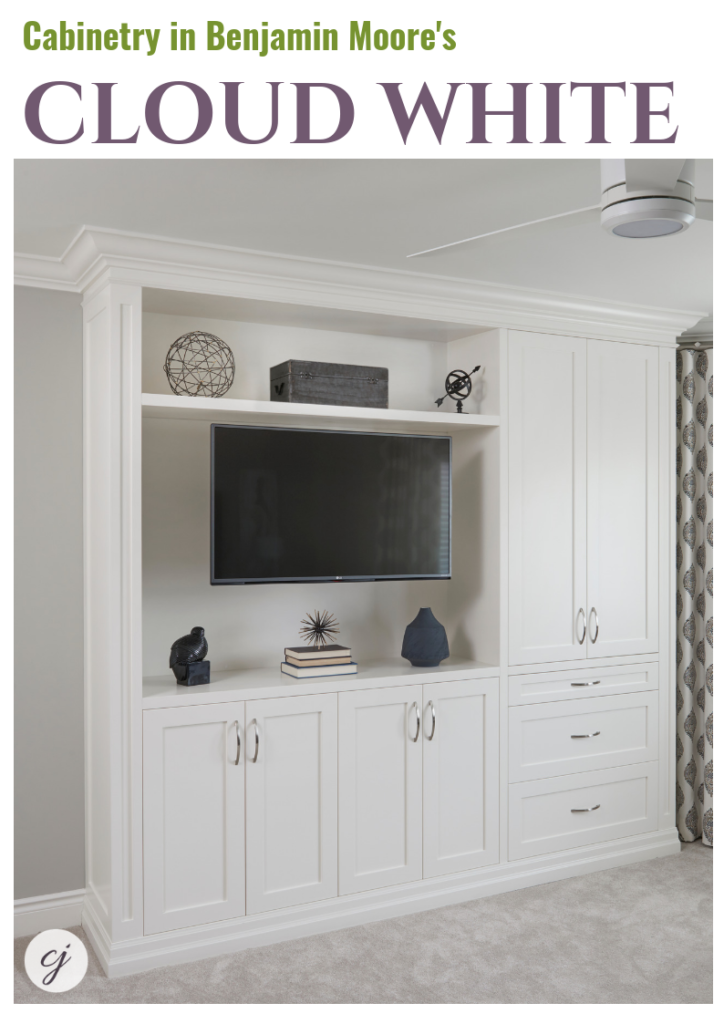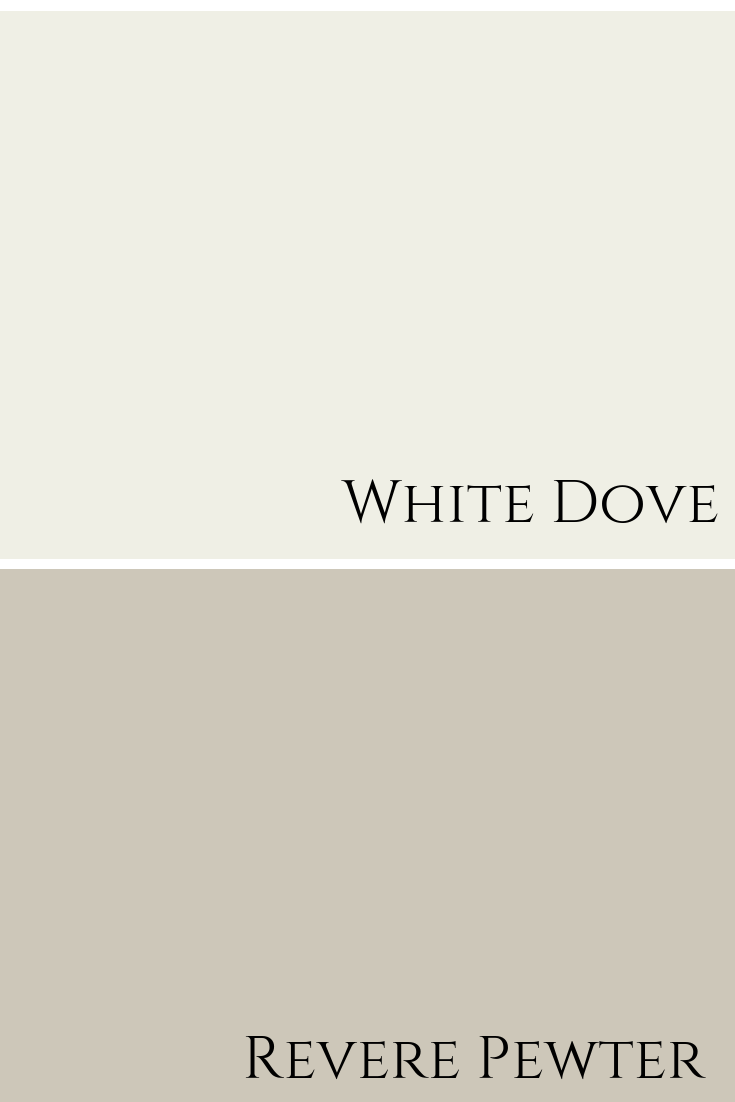 Convenience at your fingertips
Remember, it only takes one mistake to take your home decorating project from divine to disaster. Don't let the paint be what stresses you out!
Choosing Paint Colours
Revere Pewter is one of the Perfect Colour Palettes I have created to inspire you. I share with you the undertone, best whites to pair with Revere Pewter and 10 gorgeous colours that go so well with this versatile neutral. Check it out here.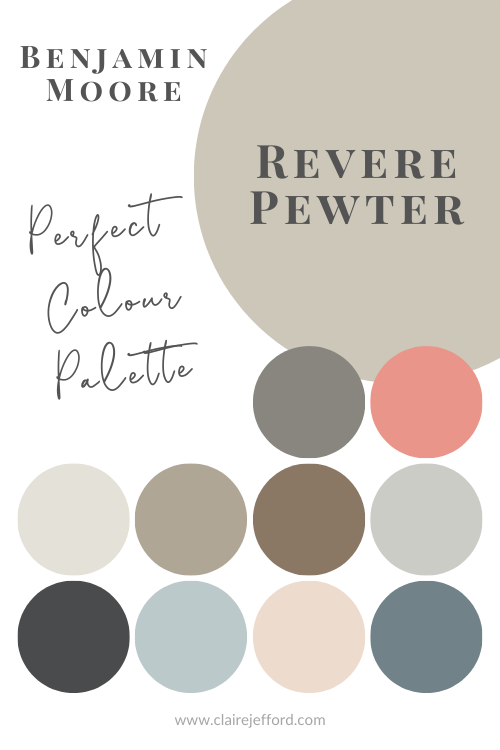 I now have 40 individual Perfect Colour Palettes to help inspire you.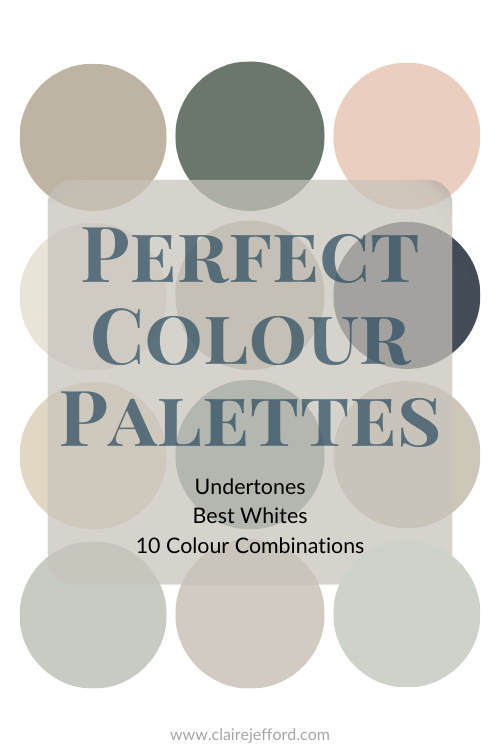 Collections
I also offer collections that showcase groups of 10 colours. Revere Pewter is included in my Whites & Neutrals Collection by Benjamin Moore.
We also have the Farrow & Ball collection with 10 classic colours,
and my newest addition, the Sherwin Williams' Neutral Collection.
Psst! Love Colour? Take my new colour quiz to determine which colour palette suits you best!