Sherwin Williams – Canvas Tan
Picking a Paint Colour?
Choose the right paint colour
the first time Let me show you how in just 5 easy steps!
BONUS: The Top 15 Shades of Gray by Benjamin Moore
We value your
privacy
. We will never share or sell your information.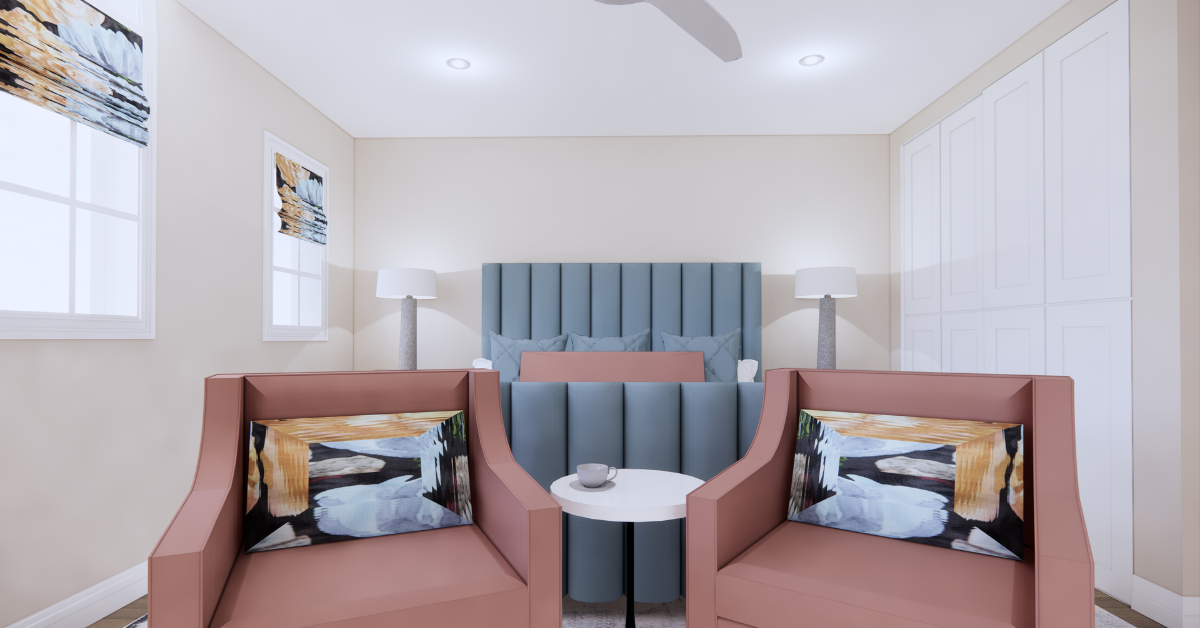 Canvas Tan SW 7531 by Sherwin Williams
Don't turn your nose up because you think this colour tone is 'so 10 years ago', because Beiges are back!
And today I am reviewing a longstanding popular paint colour that is the lovely neutral Canvas Tan by Sherwin Williams.
This is a warm, light tan that does well in both sun-filled and darker rooms.
If you're new here, welcome! Below you will see what I cover in every colour review post.
In this colour review of Canvas Tan by Sherwin Williams, I share:
The undertone
Colour comparisons in order to easily see the different colour tones
Best white paint colours for the trim and ceilings
Beautiful colour combinations to inspire you for your decorating project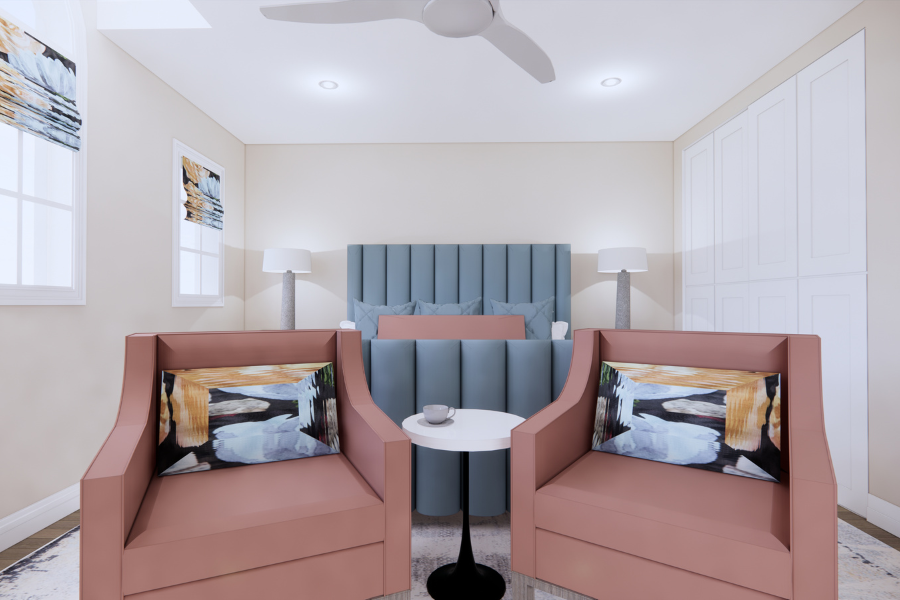 Sherwin Williams – Canvas Tan
After you read the blog post, if you would like all the information that I share in one convenient place, be sure to check out this Perfect Colour Palette.
In addition to the details I provide in my blog, the PDF includes a total of 10 colours that go beautifully with Canvas Tan.
Plus, there is a comprehensive step-by-step How-To Guide included for choosing a cohesive colour palette in your own home.
A must-have resource for any colour enthusiast or interior design professional!
Canvas Tan Colour Review
Undertone: green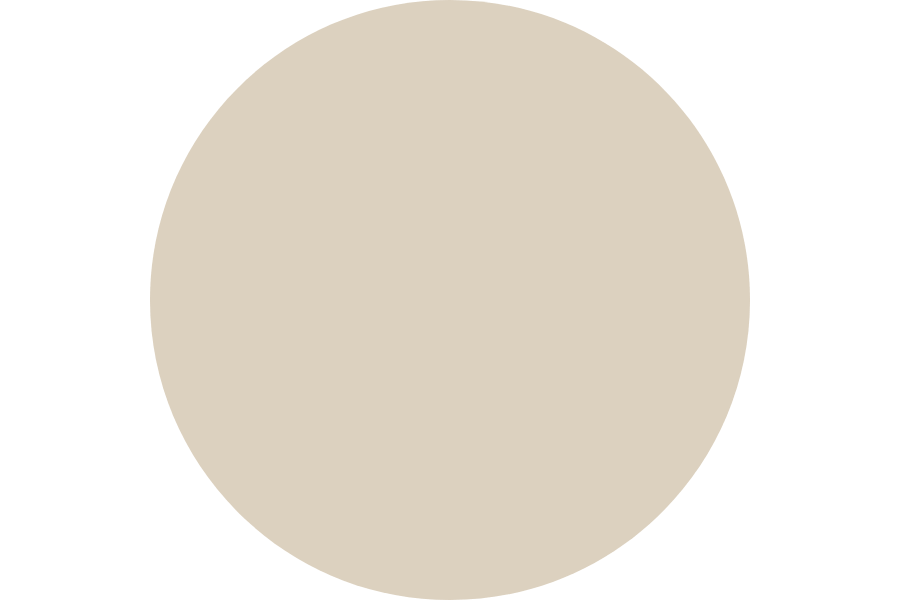 Colour Comparisons
Canvas Tan is a beige with a green undertone.
We can better identify the undertone of a colour such as this when we compare it to other neutral paints in the beige family.
Patience SW 7555 and Accessible Beige SW 7036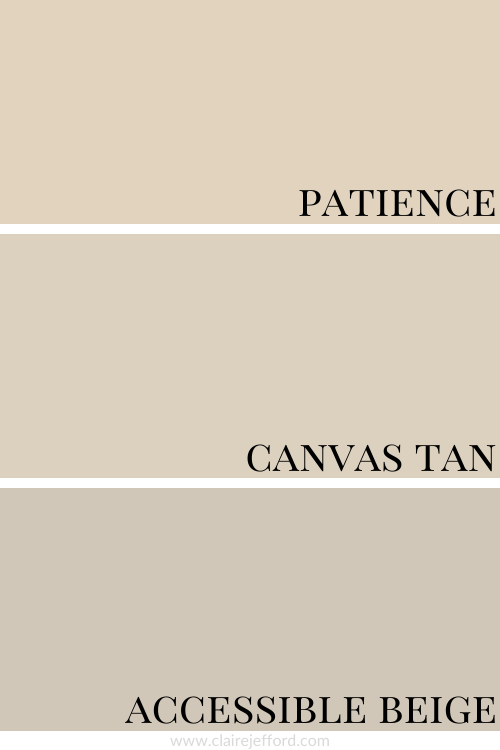 From the comparison graphic above the true colour of Canvas Tan becomes much clearer.
Patience, shown on the top, is a pink beige.
Accessible Beige has a green undertone, but is more intense than Canvas Tan.
When looking at my large colour boards, a close comparison to Sherwin Williams' Canvas Tan is Muslin by Benjamin Moore, even though it is a pink beige.
Best Whites To Pair With Canvas Tan
Extra White SW 7006 by Sherwin Williams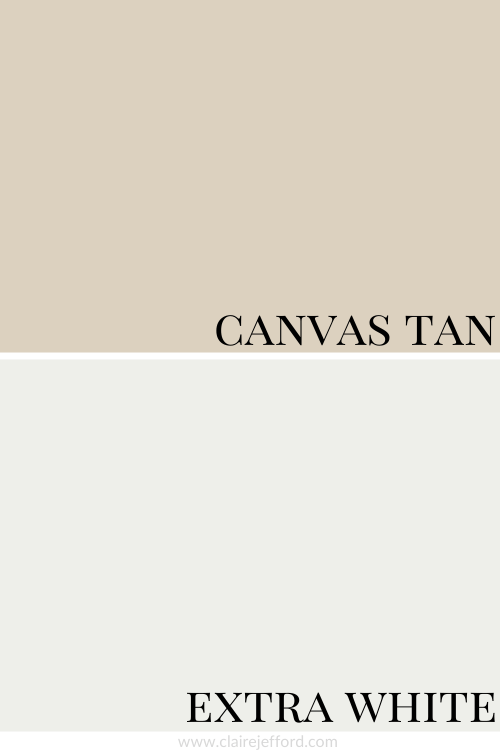 Greek Villa SW 7551 by Sherwin Williams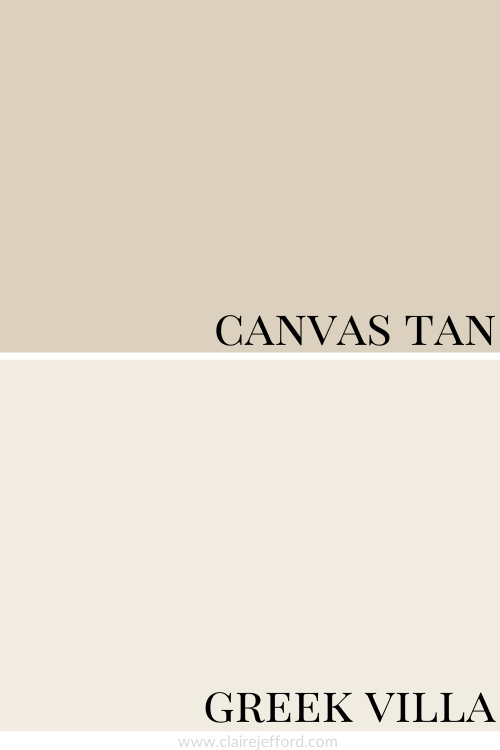 Dover White SW 6385 by Sherwin Williams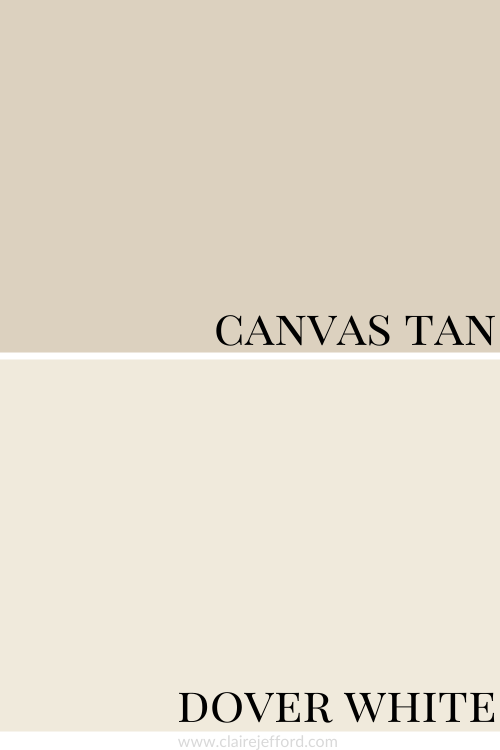 Extra White, Greek Villa and Dover White
See all three together to get a better sense of these recommended whites to use with this Sherwin Williams neutral paint colour.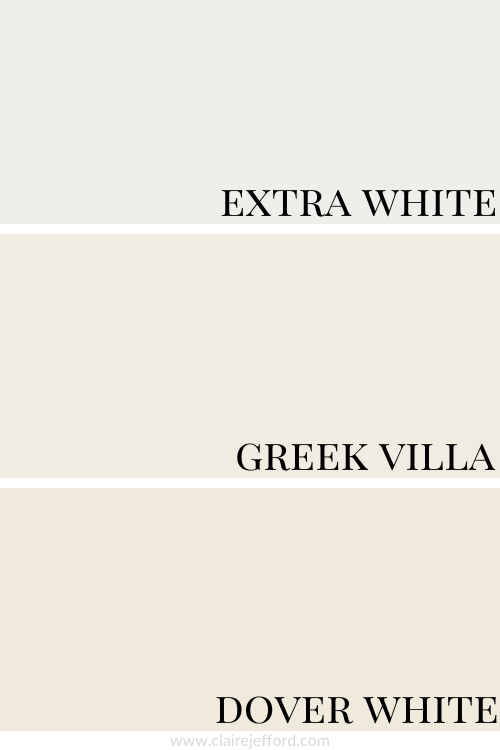 They don't even look white when you see them on the super white backdrop of my website!
That's why choosing white paint colours can be a daunting task when decorating your home.
Sign up to my Trending White Paint Colours Series and let me take away some of the overwhelm for you.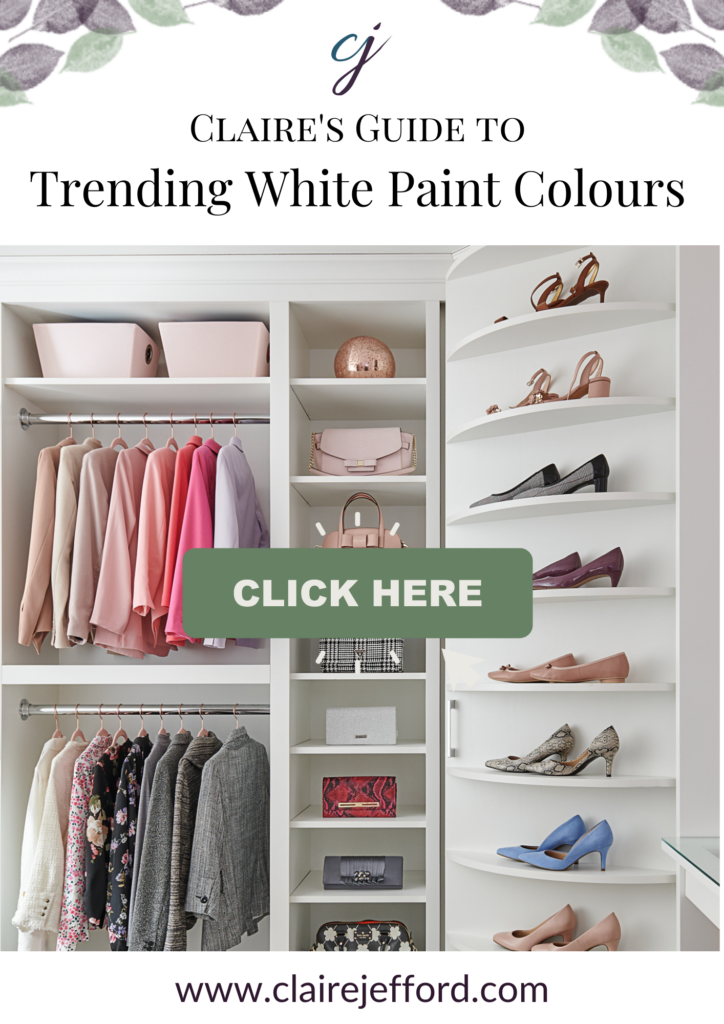 Fabulous Colour Combinations
Canvas Tan with Reddened Earth, Black Fox and Blustery Sky
Yes, other warm colours are back in style too! I am loving this combination with the cool blue.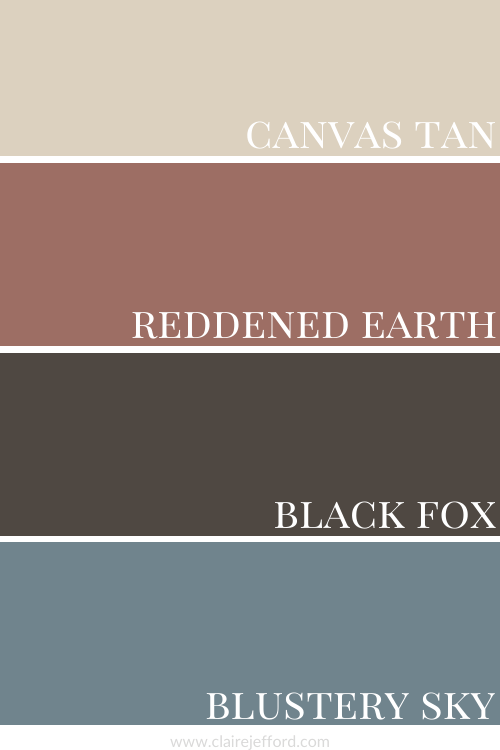 Reddened Earth SW 6053 by Sherwin Williams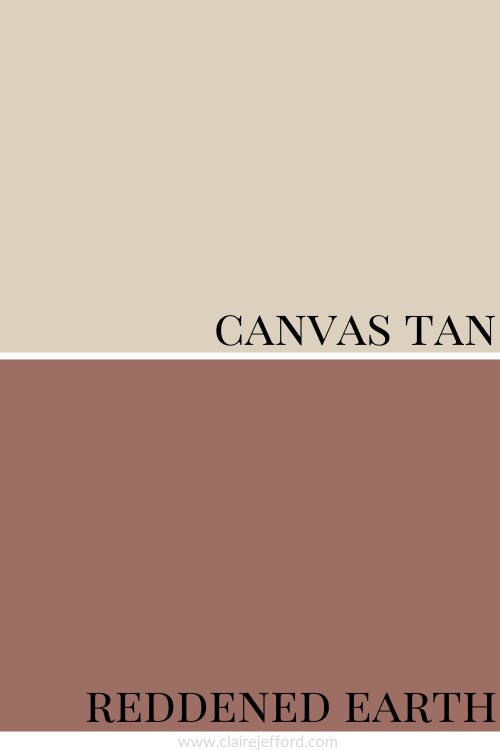 Black Fox SW 7020 by Sherwin Williams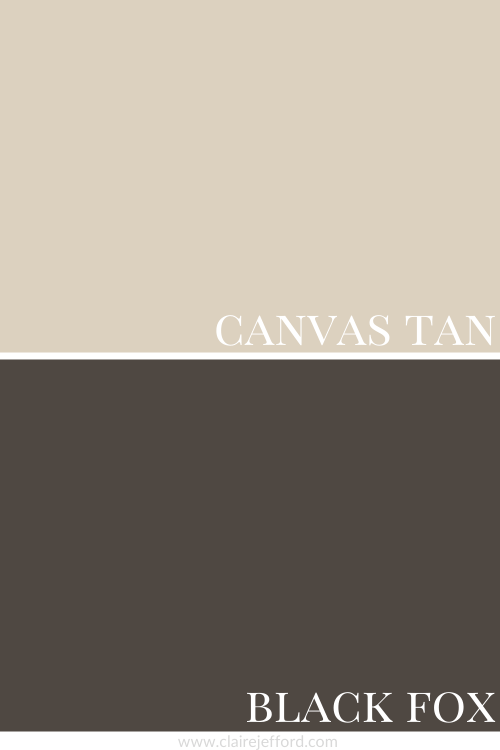 Blustery Sky SW 9140 by Sherwin Williams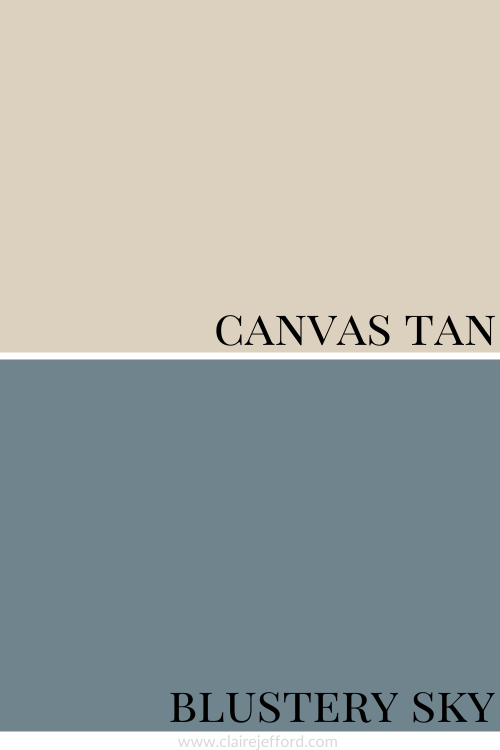 Oval Room Blue by Farrow & Ball is similar to Sherwin Williams' Blustery Sky, but just a little more green.
The beautiful fabric here demonstrates exactly how a complementary colour palette can be used to bring a room together.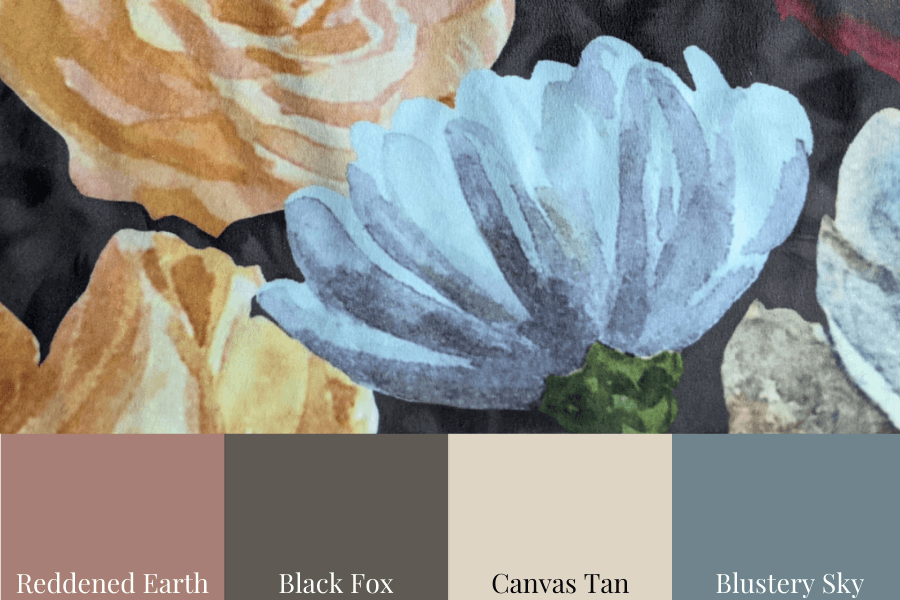 Walls painted Canvas Tan, some stunning drapery in the above fabric, an area rug with a strong Blustery Sky shade to it and accent pieces with hints of Reddened Earth and Black Fox. Gorgeous.
Convenience At Your Fingertips
For your convenience, all the colour combinations shown above coordinate with this popular beige (plus 7 more!) are included in my Perfect Colour Palette for Canvas Tan.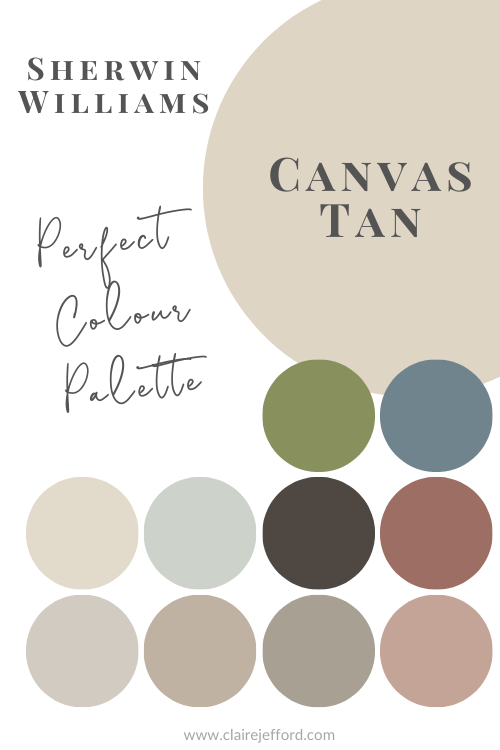 Canvas Tan is also included in my newest Collection that showcases 10 beautiful neutrals from Sherwin Wiliams.
My Perfect Colour Palette library is regularly growing, so click here to see all that are currently available.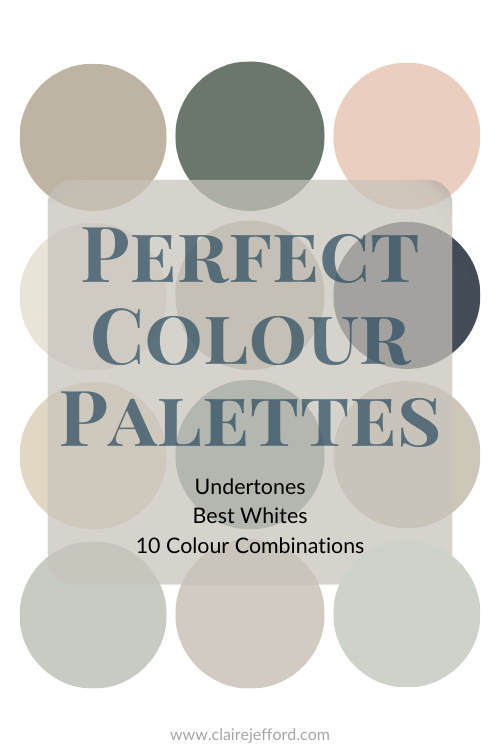 Remember, it only takes one mistake to take your home decorating project from divine to disaster. Don't let the paint be what stresses you out!
Take my Colour Quiz to find out what your Perfect Colour Palette is.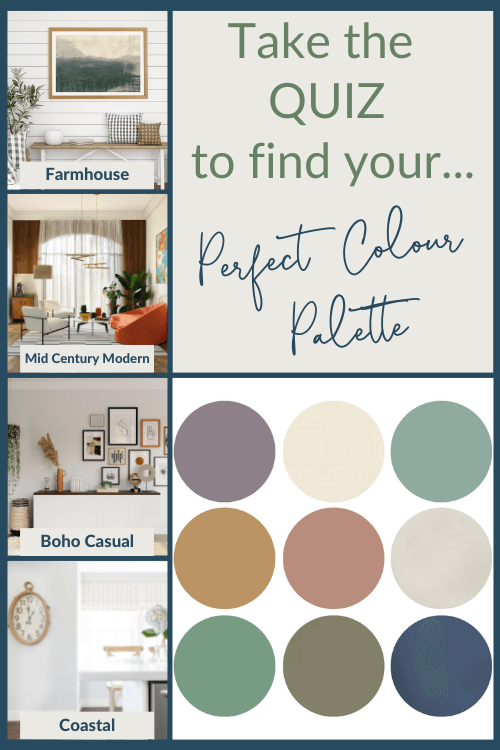 Perfect For Pinning