Benjamin Moore Colour of the Year 2024 – Blue Nova
Picking a Paint Colour?
Choose the right paint colour
the first time Let me show you how in just 5 easy steps!
BONUS: The Top 15 Shades of Gray by Benjamin Moore
We value your
privacy
. We will never share or sell your information.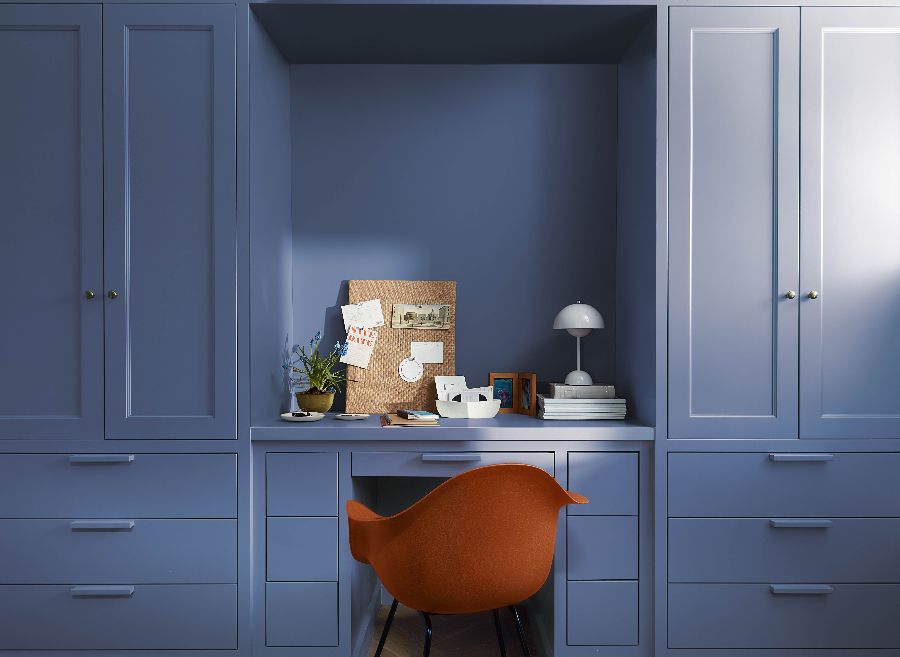 Colour Trends 2024
Incredibly it's that time of year again. Benjamin Moore's Colour of the Year 2024 has been revealed!
Blue Nova 825/CC-860
A moody blue with a strong lean towards purple, like a deep, periwinkle tone.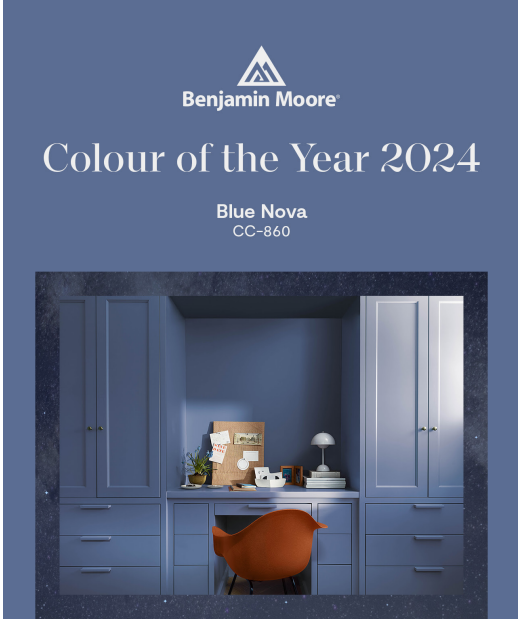 And guess what? Blue Nova is a similar tone to colours that I've used recently for custom cabinetry on two different interior design projects.
Yes, I am the interior design colour trendsetter. 🙂
First up is my own kitchen design where I selected the cabinet colour Kensington Blue.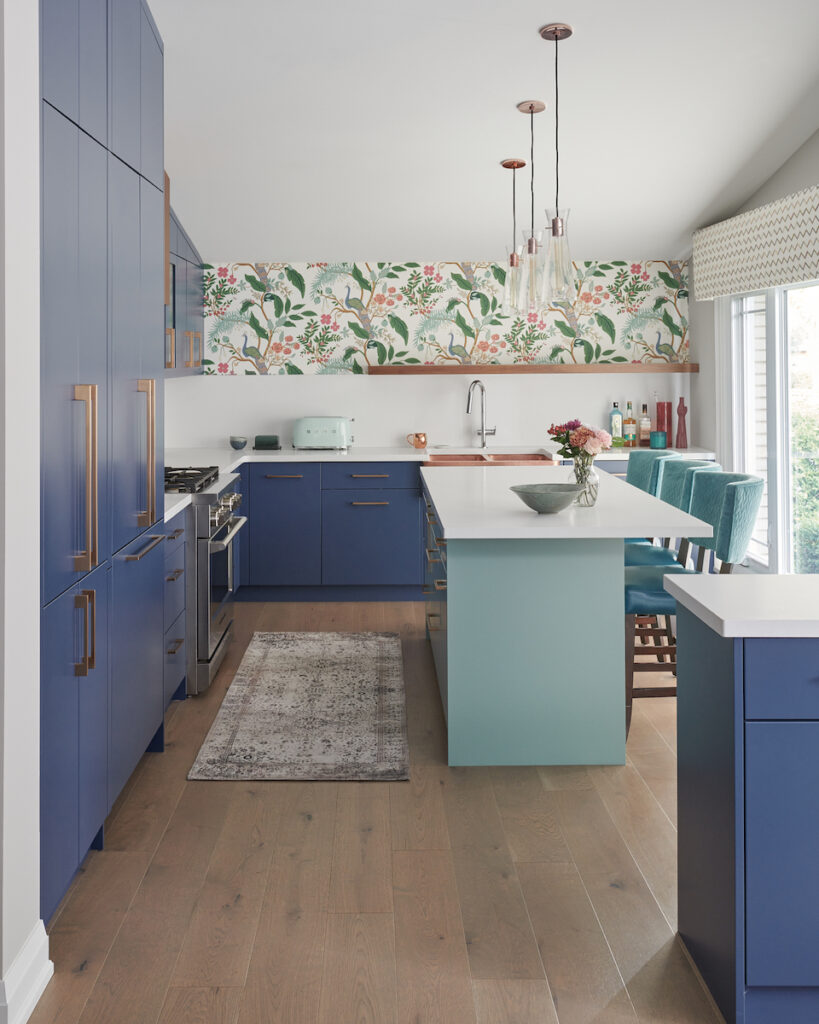 While Blue Nova is slightly less intense than Benjamin Moore's Kensington Blue, take a look below at just how similar these two Benjamin Moore colours really are.
Now check out a basement laundry room we designed in 2022. We used the colour Indigogo by Benjamin Moore for the custom cabinetry.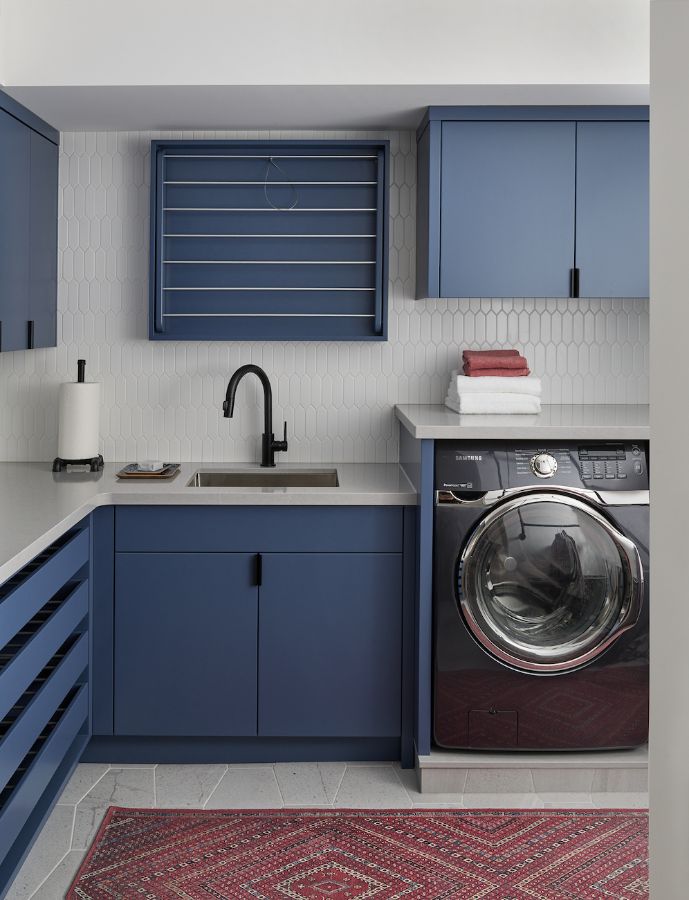 Although not every colour of the year becomes the next big thing, it will be interesting to see if people will embrace (and really commit to!) Blue Nova in a similar way that I did in these Burlington interior design projects.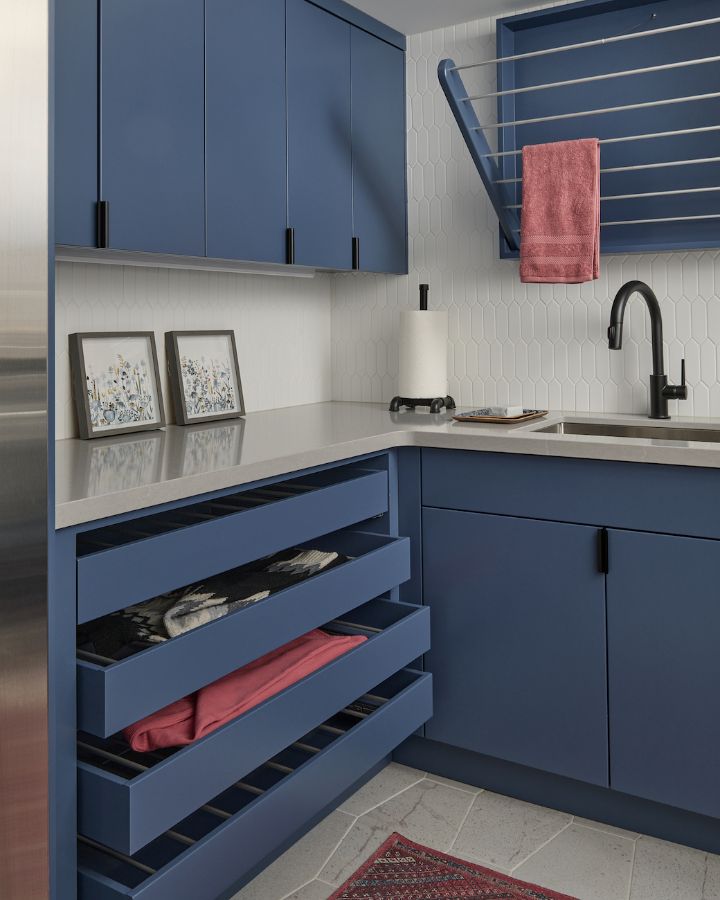 I absolutely adore this colour tone and the way in which my entire kitchen design came together.
But it's not easy to pull off this colour successfully in design as it is to do with the neutral look of a style such as 'farmhouse'.
That is why many tend to play it safe when decorating, by using popular white paint colours. But I find safe and neutral to often equal boring or uninspiring.

I say – Give me colour!
In addition to the Colour of the Year announcement, Benjamin Moore has also released their entire Colour Trends palette for 2024.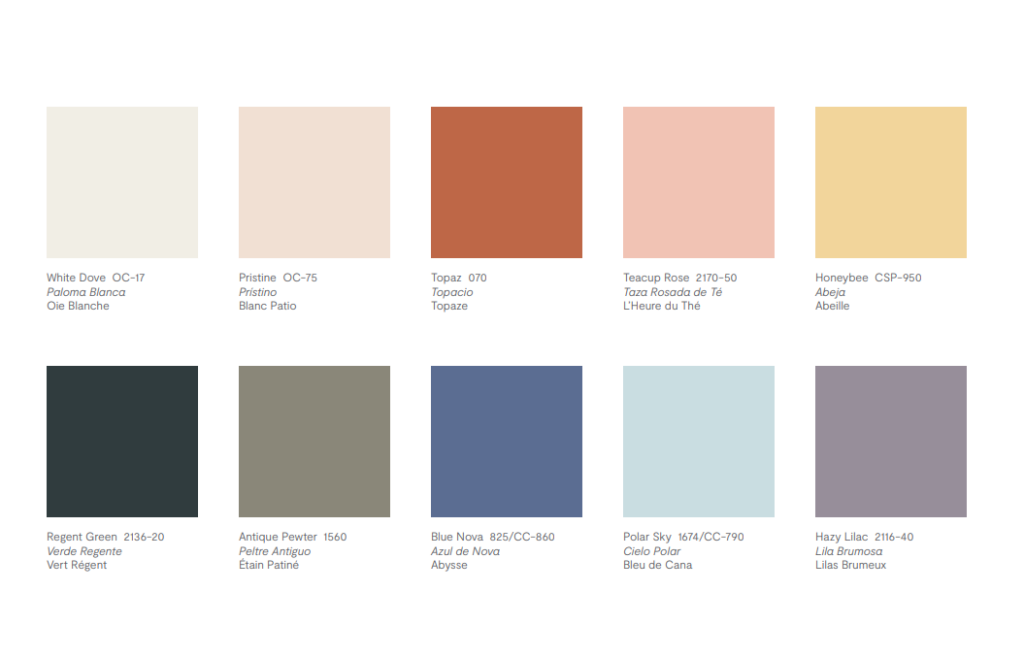 Look at the Colour Trends 2024 palette and then this image showing the different finishes used in my kitchen.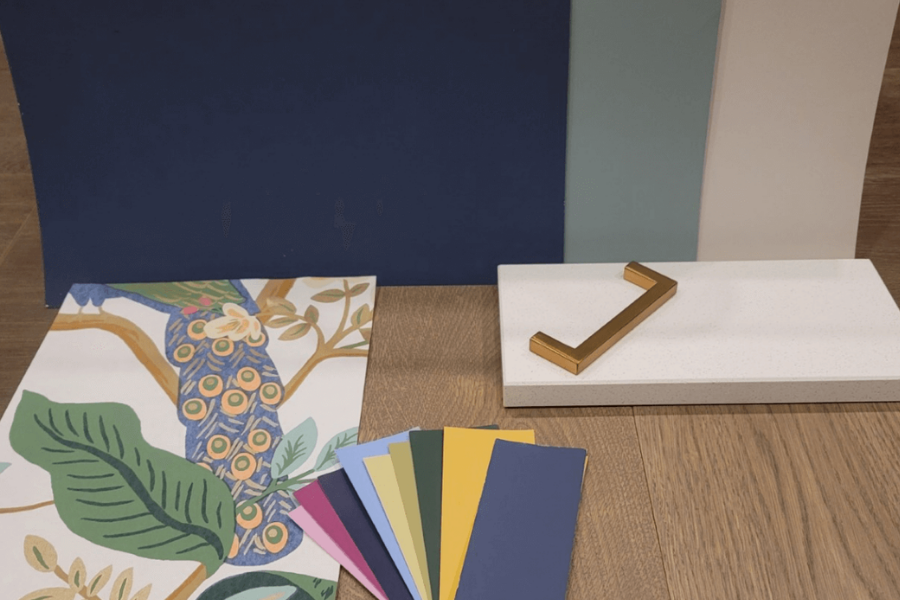 The paint chips I matched from my Spode wall plates with brass rims create a very similar colour palette. These plates from my mother-in-law were the jumping-off point for our entire kitchen design.
Finding inspiration in meaningful decorative items such as these is a great way to determine how to choose the best paint colour for a project.
This is proof that you can create an entire room or even a full home colour palette from the helpful downloads I've personally created, my Perfect Colour Palettes.
Beautiful rooms showcasing the 2024 Colour Trends:
With the 10 colours found in the Colour Trends 2024 palette, you have a vast number of beautiful paint combinations to work with blue.
More images from the Colour Trends palette for 2024 can be seen below. Photos are courtesy of Benjamin Moore.
Blue Nova 825/CC-860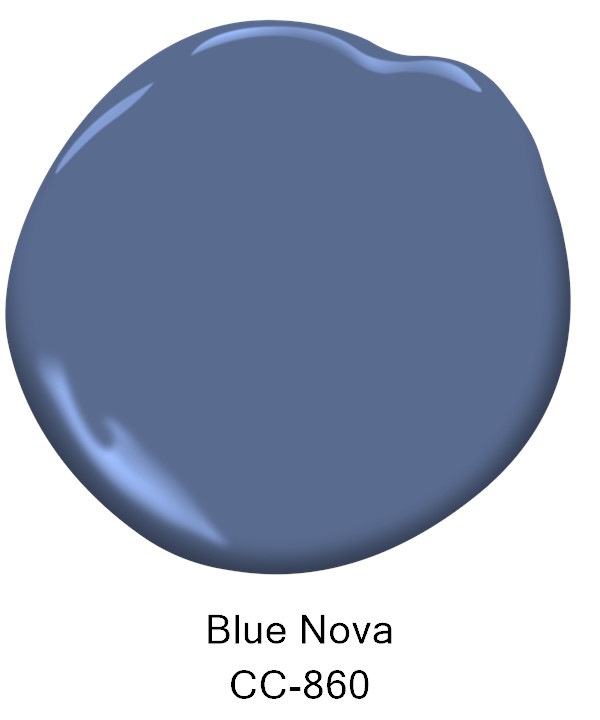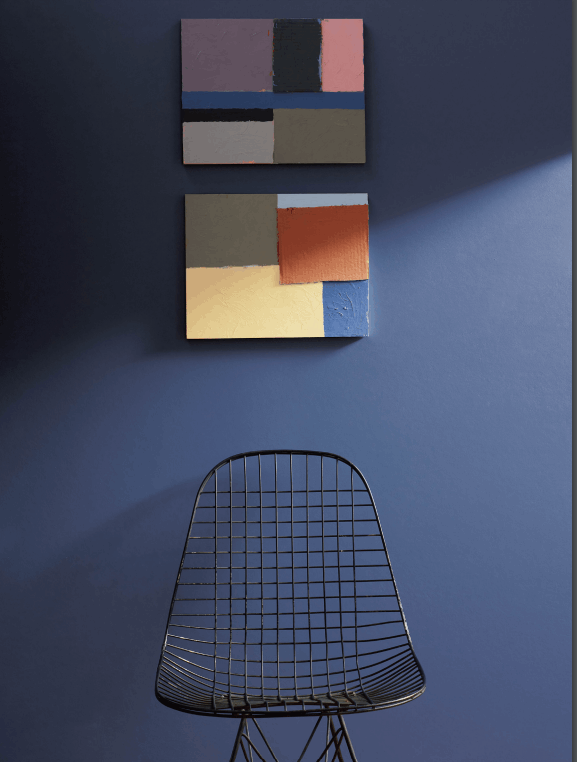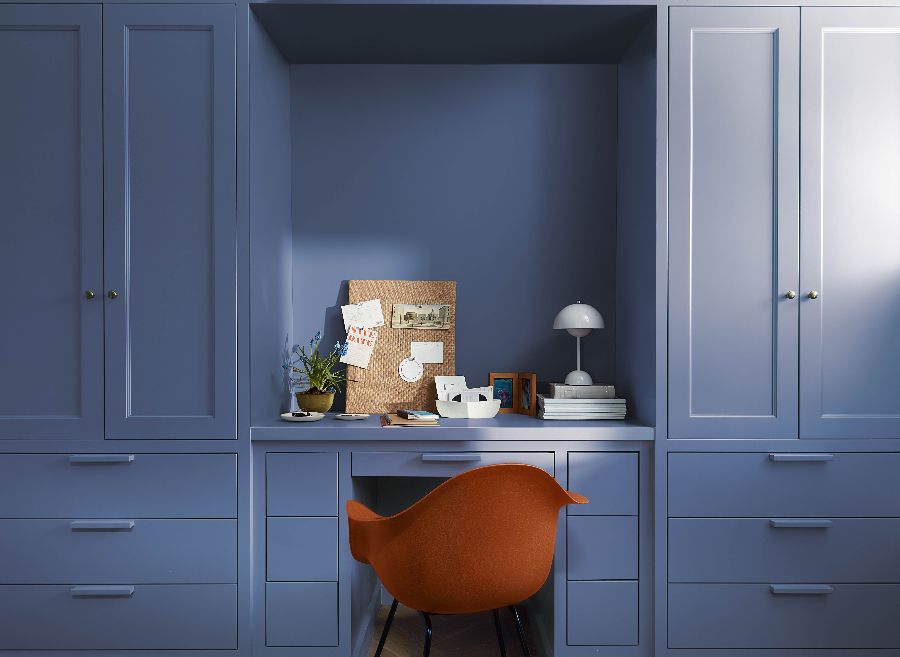 Blue and orange are opposite on the colour wheel. You can see how these similar colour tones when combined together in a space can create a striking pairing.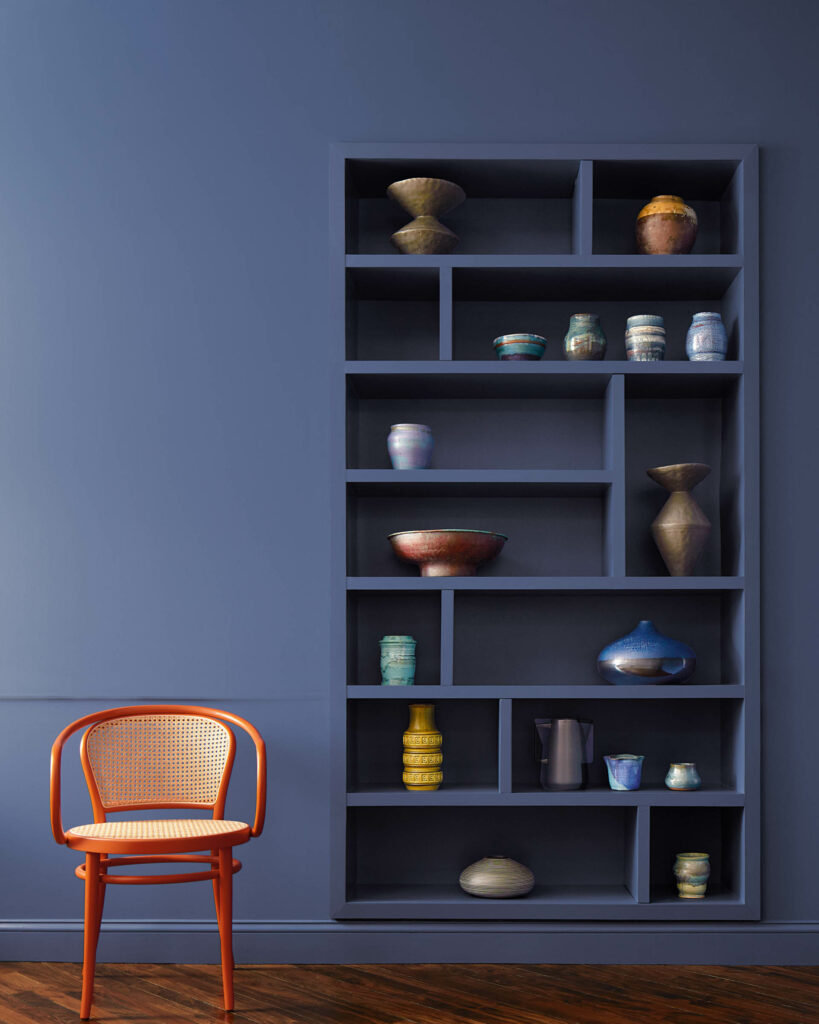 Topaz 070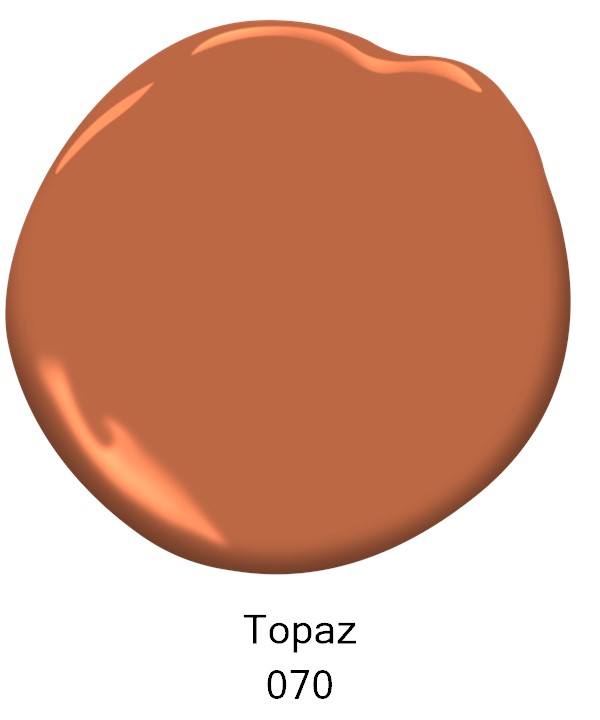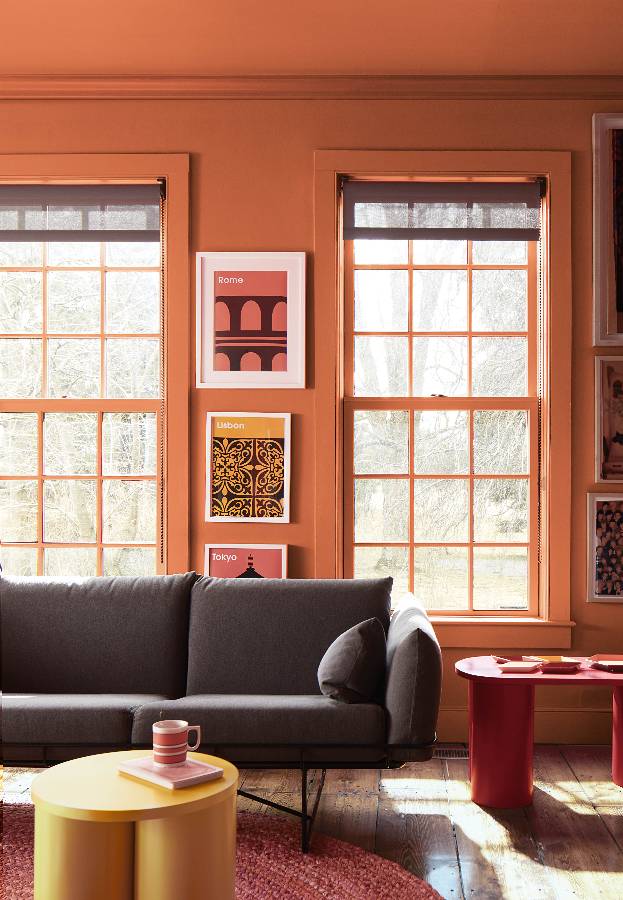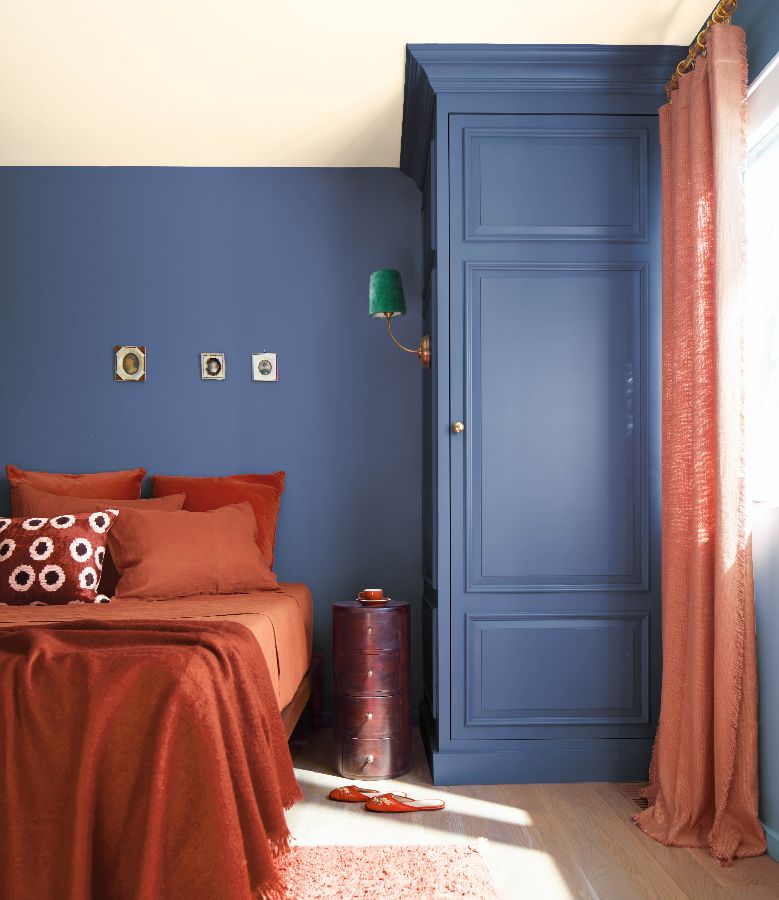 White Dove OC 17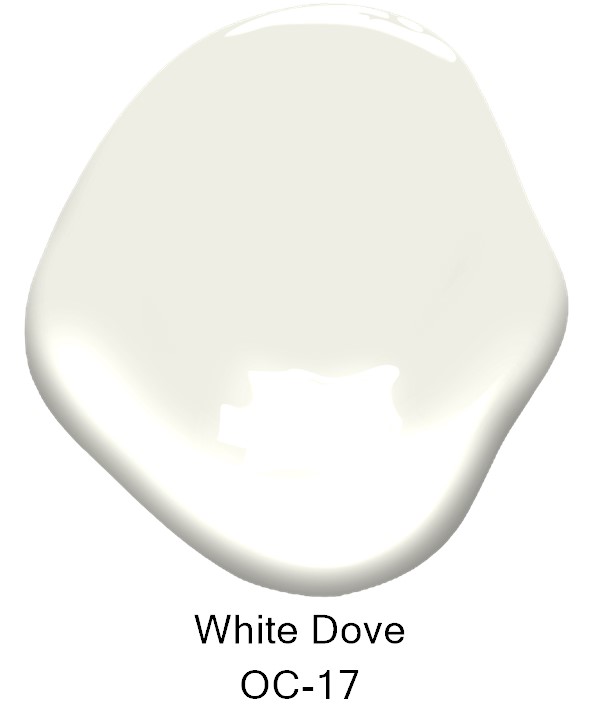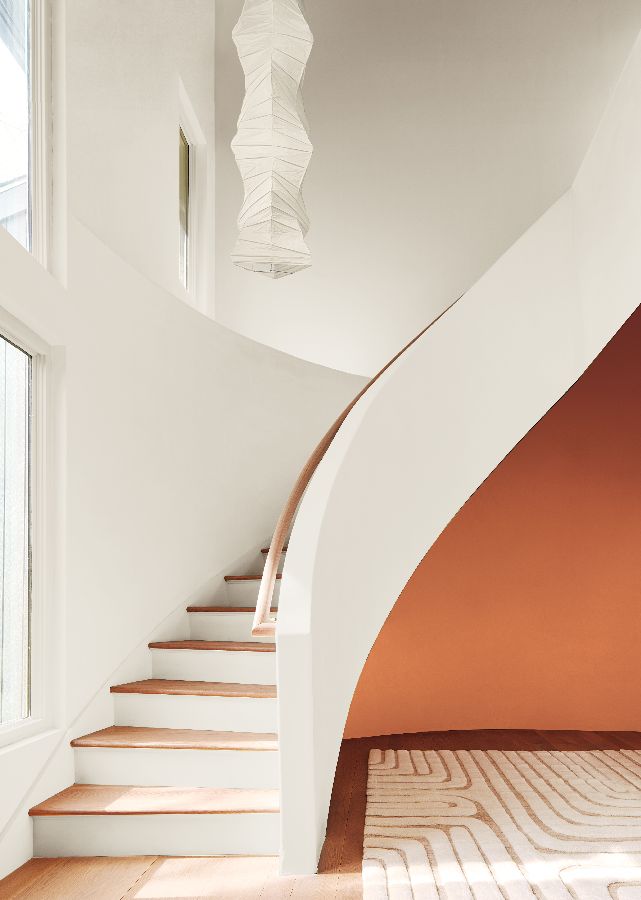 Regent Green 2136-20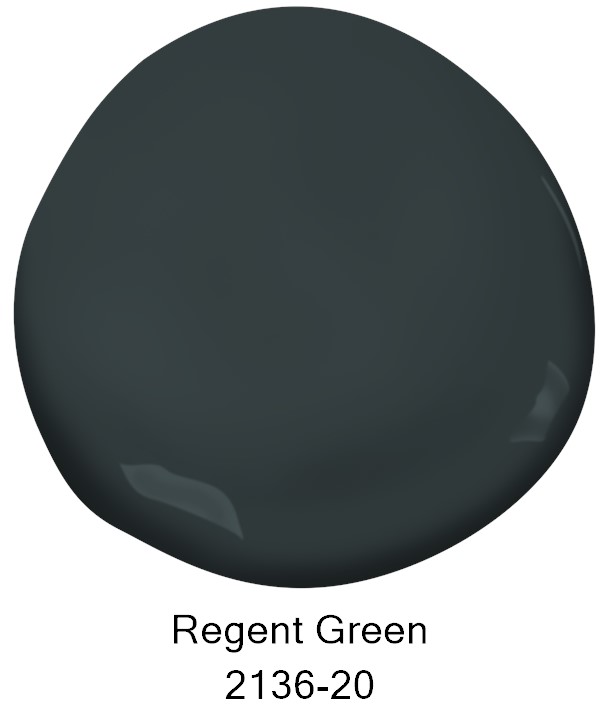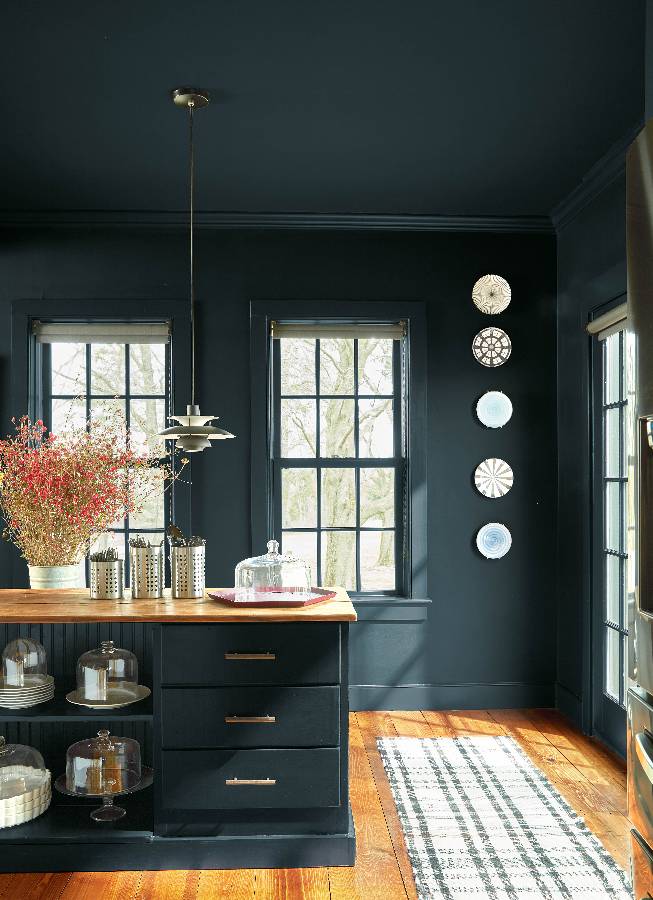 Painted ceilings can add incredible drama to a room. Here you can see the dark Regent Green ceilings and trim contrasting with White Dove on the walls.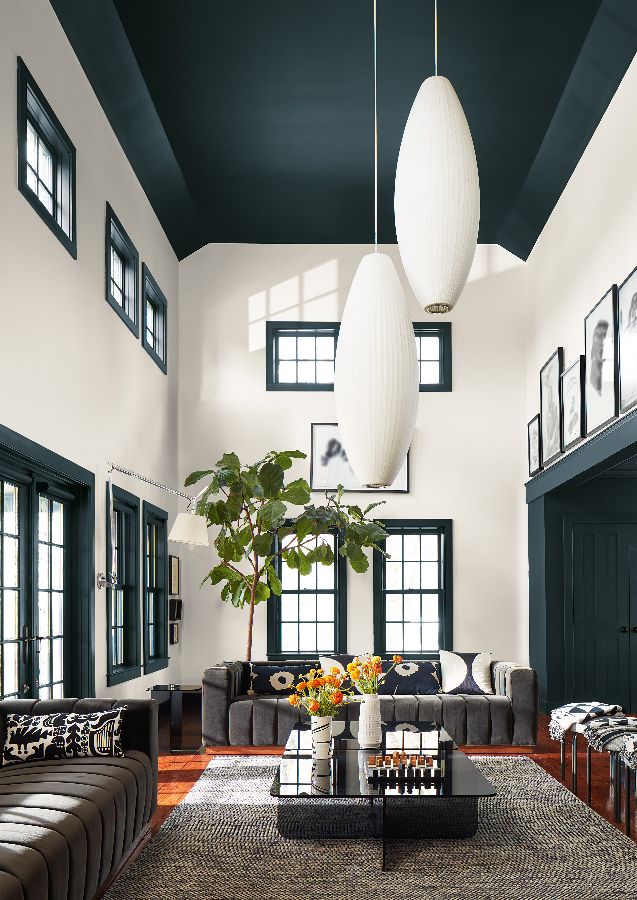 Below is one of our dining room designs where we used the contrasting colour combination of Hale Navy on the ceiling and in the niche while painting the wall the soft, beautiful neutral that is White Dove.
When Benjamin Moore announced Aegean Teal as the Colour of the Year for 2021, I already had that colour painted on the ceiling of my outdoor interior design studio.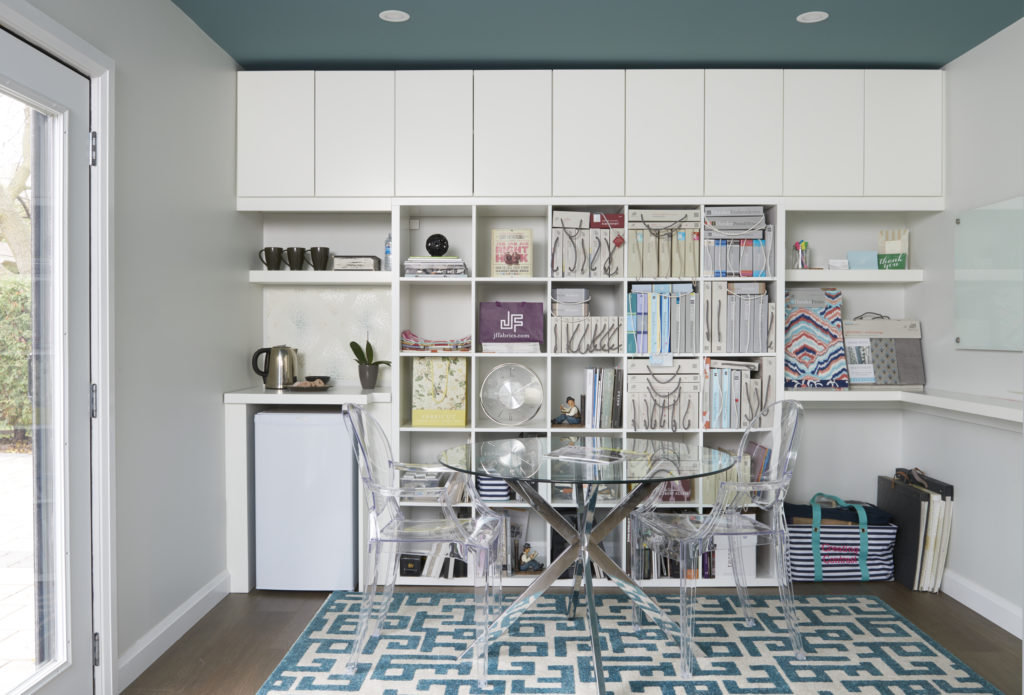 See, I am the interior design colour trend-setter 🙂
What do you think of these Colour Trend colours for 2024?
Have you used any of these paint colours by Benjamin Moore?
Comment below, I want to hear from you!
Choosing Paint Colours
If you struggle with choosing paint colours, be sure to check out my Perfect Colour Palettes.
I have over 50 colour palettes to help inspire you.
I also offer collections that showcase a group of 10 similar colours from Benjamin Moore, Farrow & Ball and my newest addition, Sherwin Williams.
In addition, there's my ultimate collection which includes all 20 of my Benjamin Moore Guides.
Benjamin Moore Collections: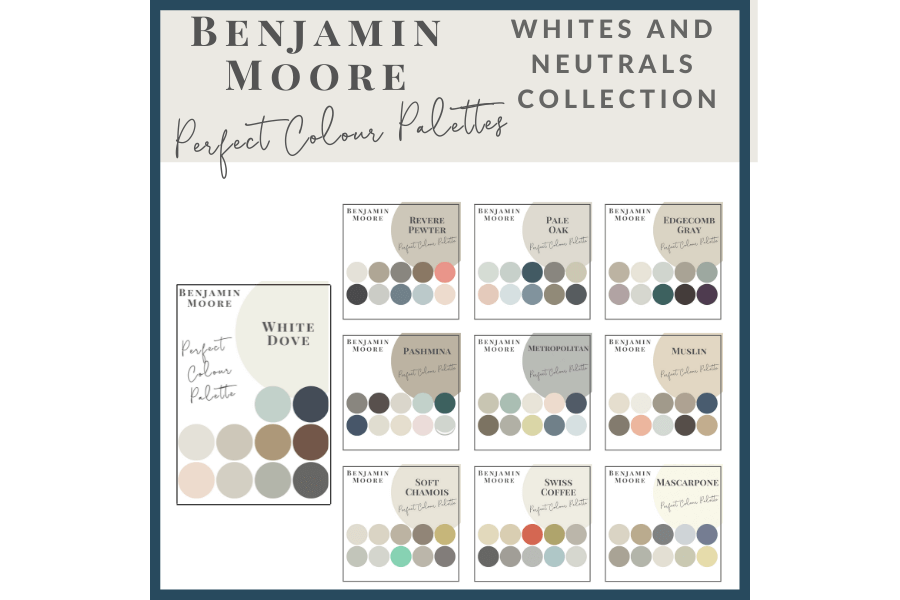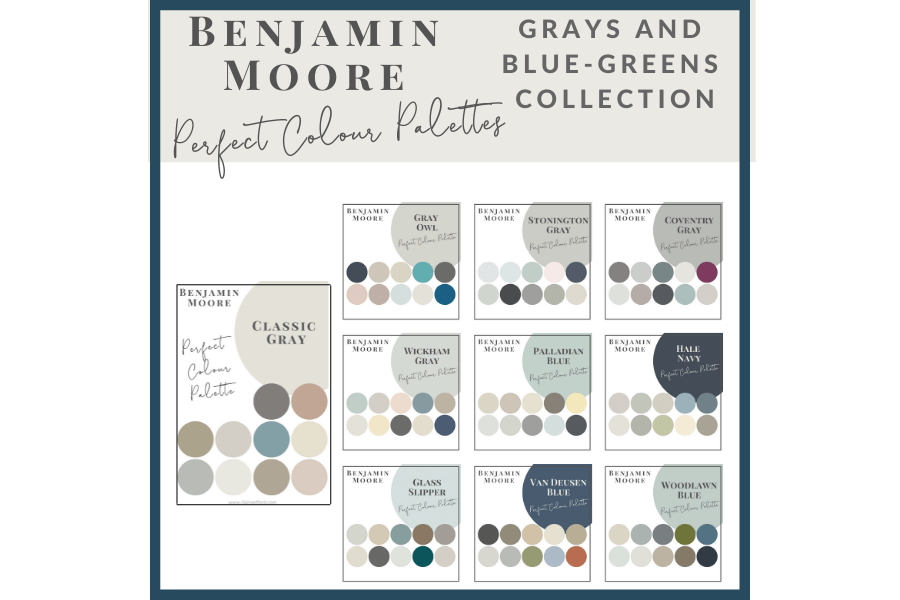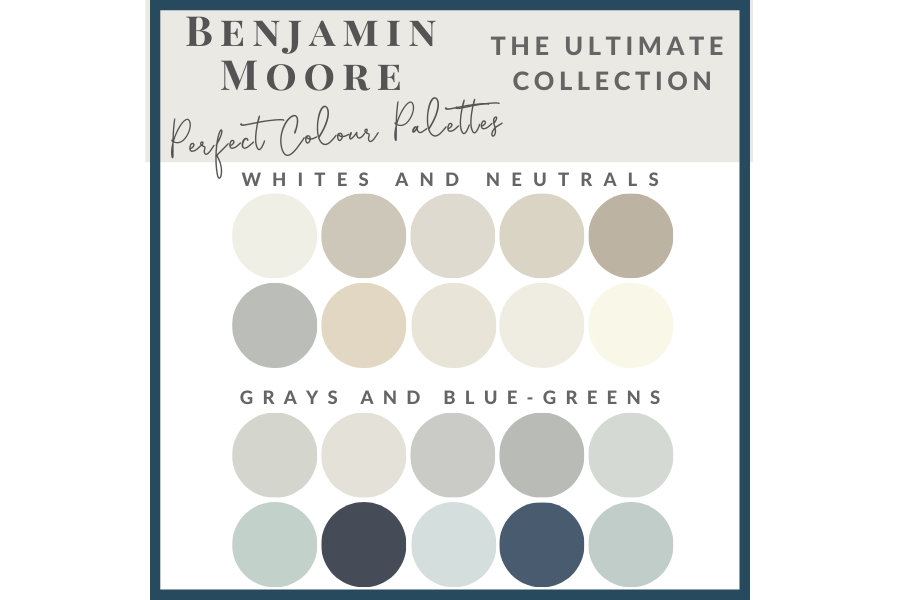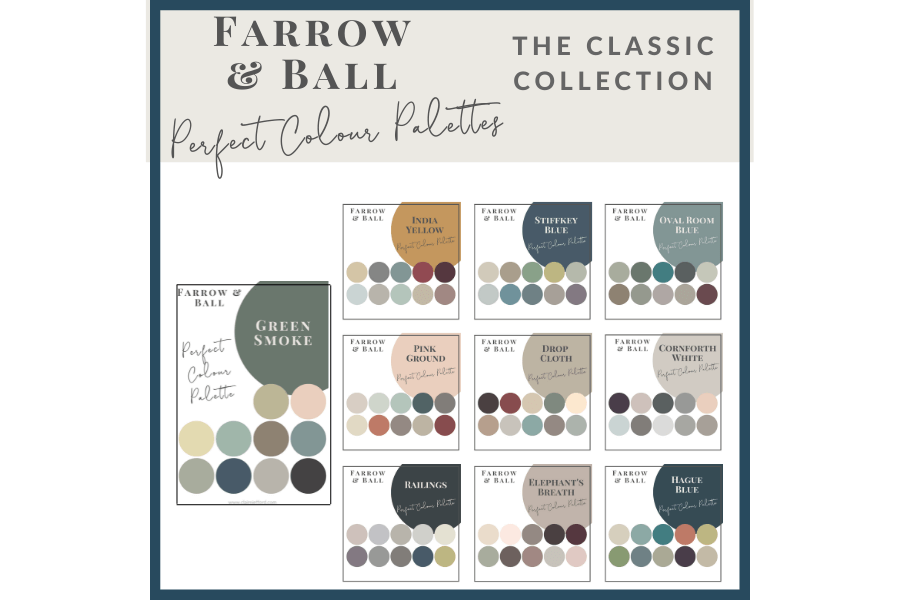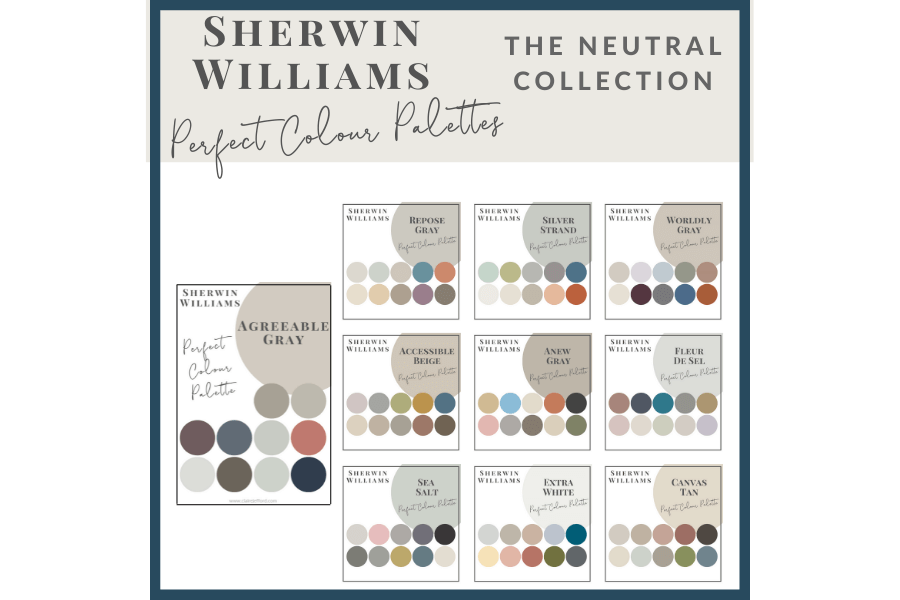 Remember, it only takes one mistake to take your home decorating project from divine to disaster. Don't let the paint be what stresses you out!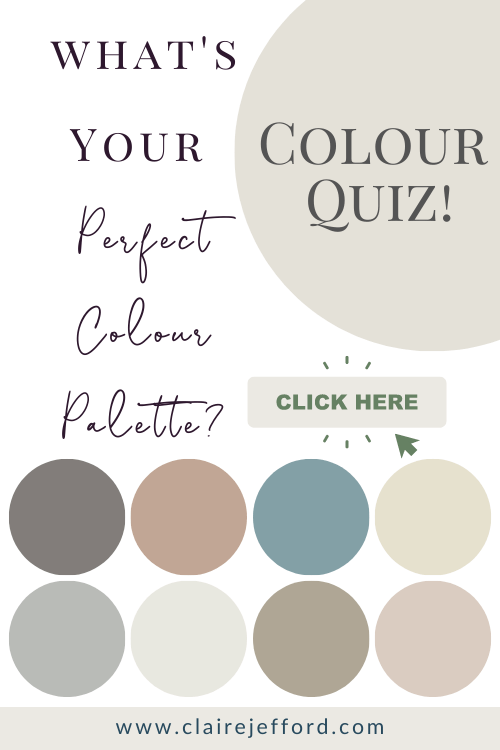 Perfect for Pinning