Despite the ever growing popularity of the colour white in interior design, grays are still widely used for wall colours as a neutral backdrop and for many fixed elements. Stonington Gray by Benjamin Moore has a slight blue undertone and is one of my favourites to mix with whites and bold colours. 
Check out my latest video below where I:
Compare Stonington Gray to other BM grays
Select the best whites to use with this gray for your trim and ceilings
Show you pairings of fabrics that work wonderfully with this colour & how I've used Stonington Gray in a clients home
I've also created a booklet appropriately named 'Fifteen Shades of Gray' which you can download for free!  It lists 15 grays by Benjamin Moore, and categorizes them in the three different undertones so it's simple to understand and use.  Download your free guide here.
Photos below of Stonington Gray in my clients kitchen and front foyer.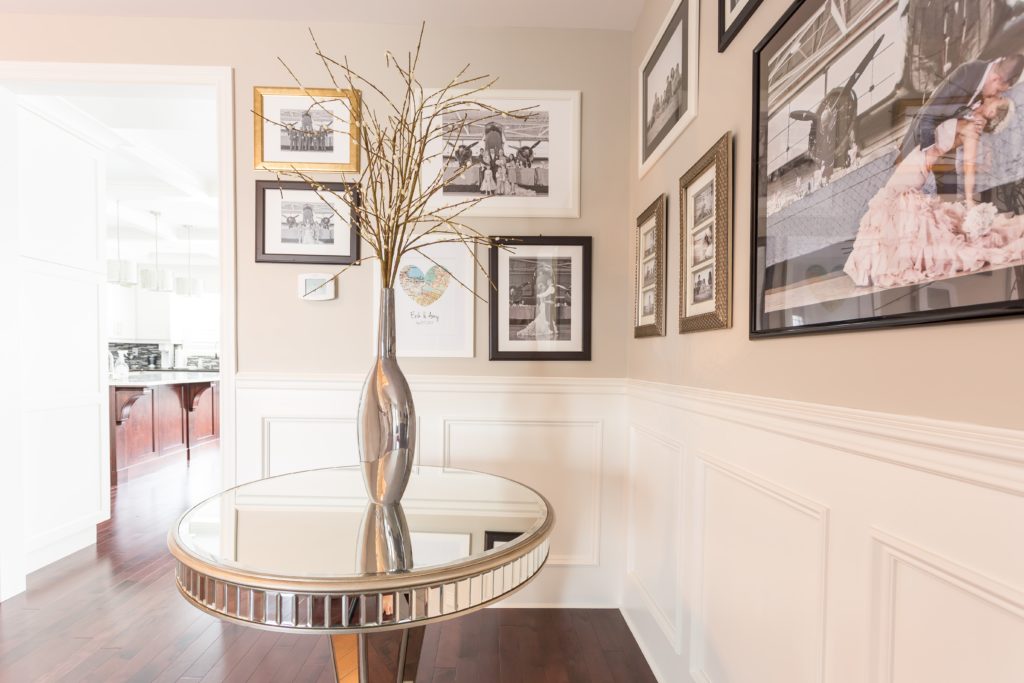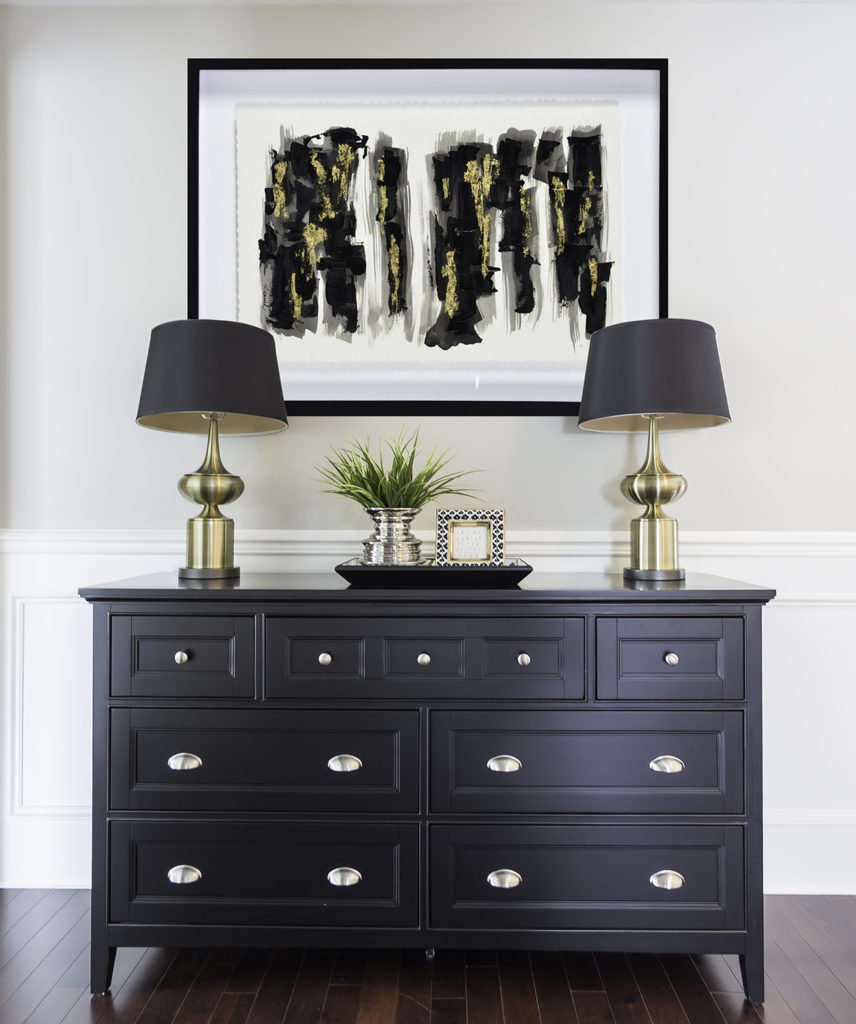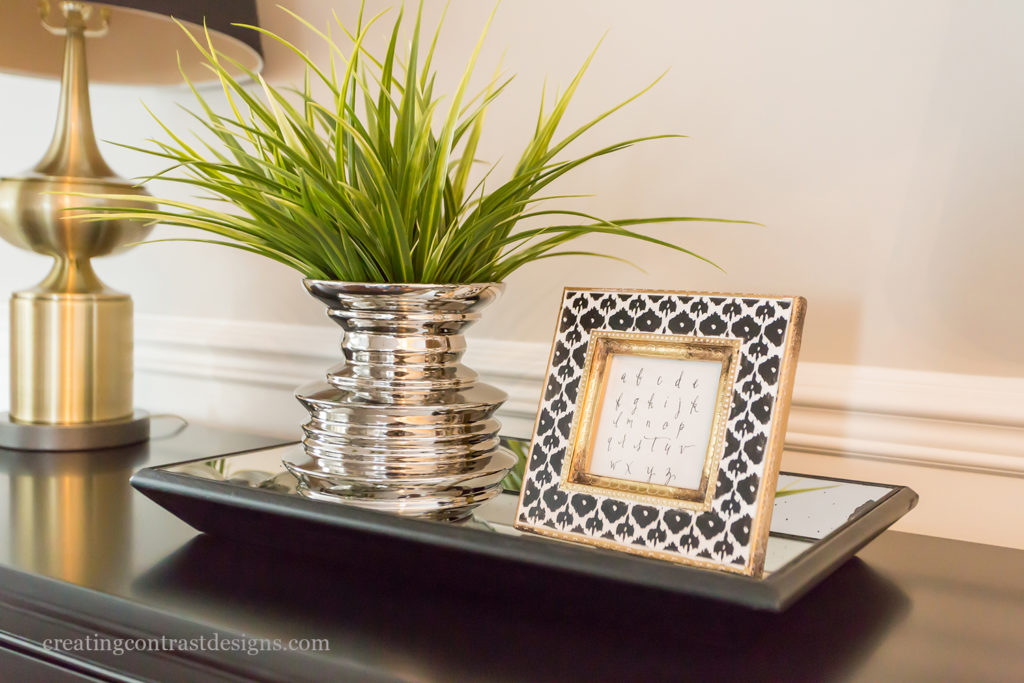 Here I have some fun with creating graphics that are perfect for pinning on Pinterest!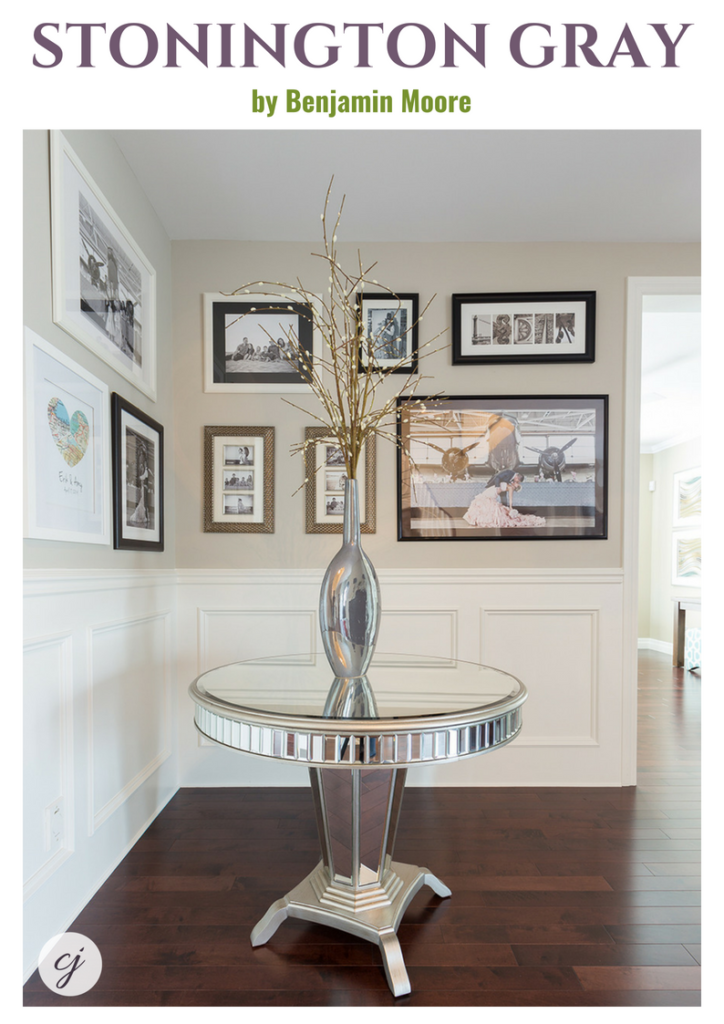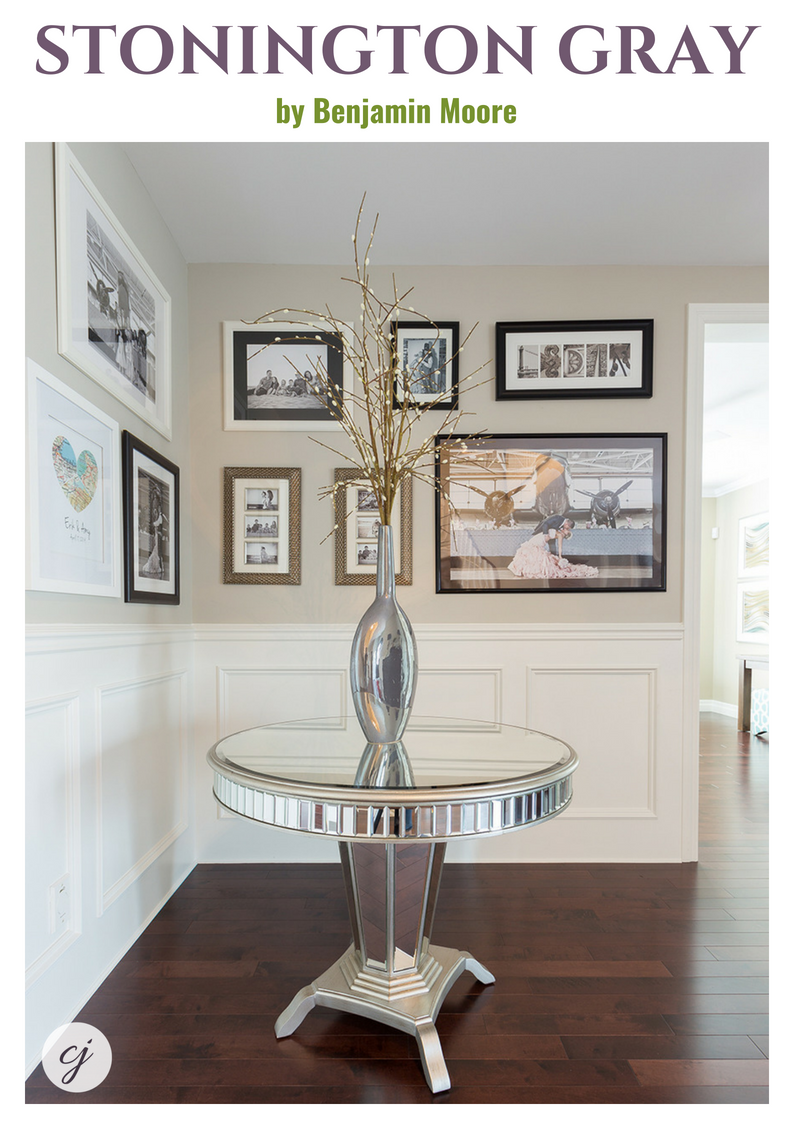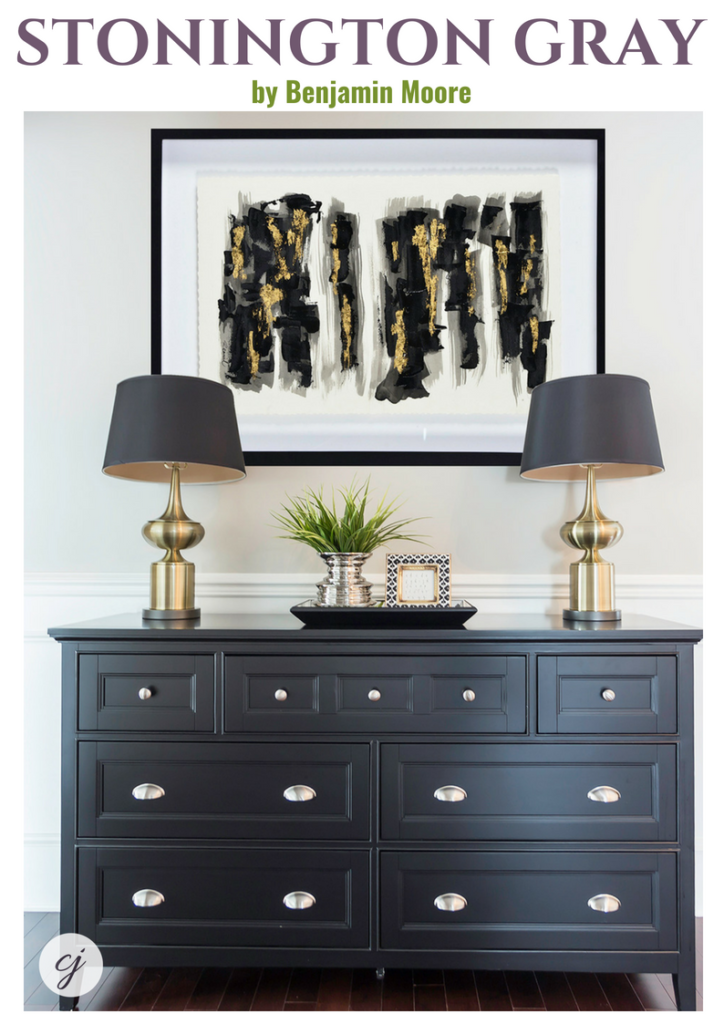 To see more on my Benjamin Moore video series, click here.
Comment below to let me know if there is a specific colour you would like me to review in an upcoming video.  Be sure to also watch my most popular video on 'Best Gray Paint Colours'.  It has over 70k views!
Ready to Love Where You Live? Contact me here and let's do this!