Best Gray Paint Colours by Benjamin Moore
Picking a Paint Colour?
Choose the right paint colour
the first time Let me show you how in just 5 easy steps!
BONUS: The Top 15 Shades of Gray by Benjamin Moore
We value your
privacy
. We will never share or sell your information.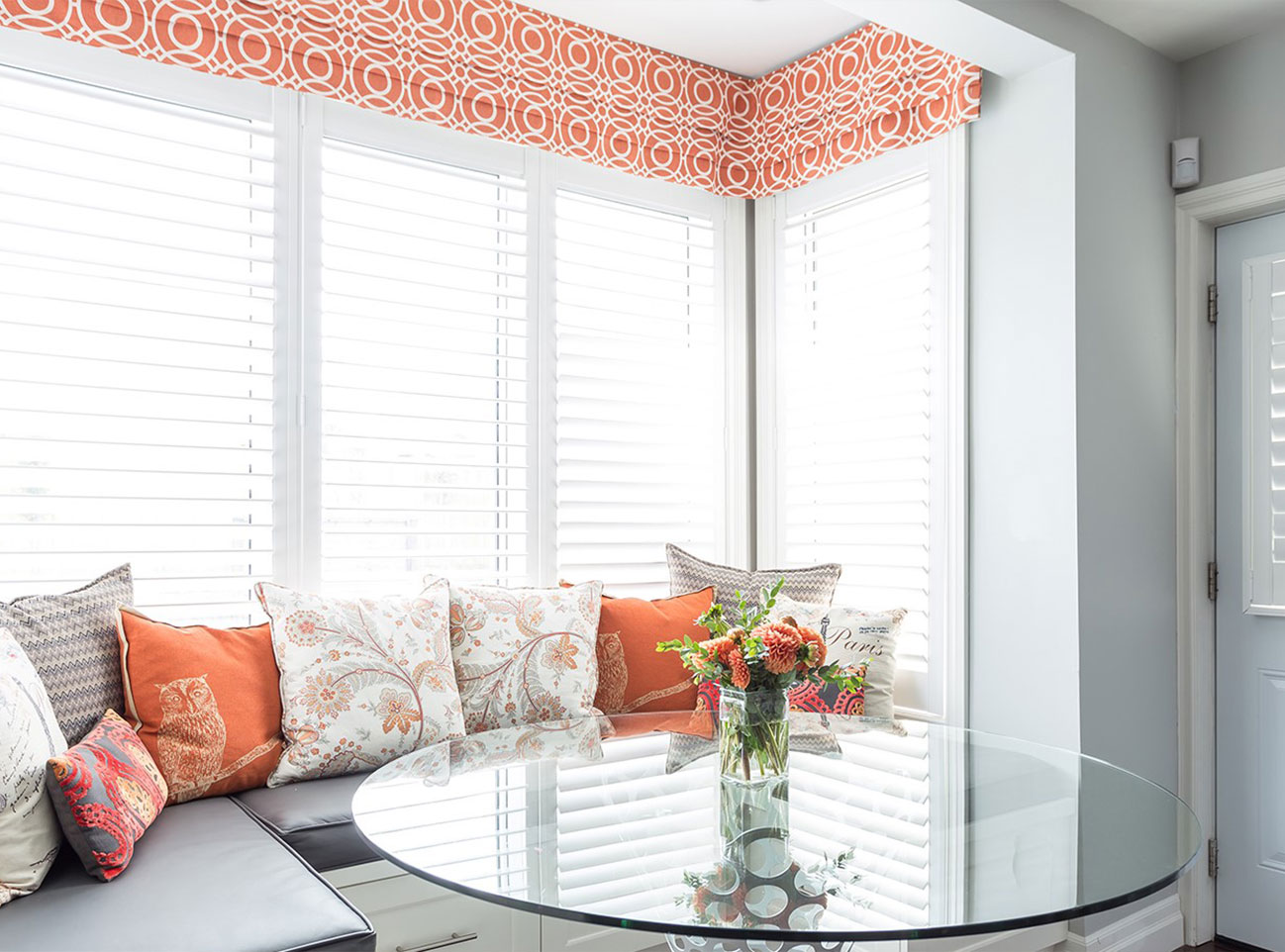 I'm reviewing eight different gray paint colours today that are all from Benjamin Moore.
You'll learn: 1) the differences between each gray paint colour 2)what the undertones are and 3) how I've used some of them in different interior decorating projects.
But first, go grab my FREE download of 15 Shades of Gray with undertones revealed, subscribe to my Colour & Design updates here.
Grays are still a very popular neutral that we're seeing a lot of in Interior Design. This tone works great with pops of colour. I know we hear that all the time, but it really is so true.
I'm starting with Titanium by Benjamin Moore. This gray paint colour has a blue-green undertone and is quite light in terms of the actual intensity of the colour.

Wickham Gray is up next. This gray paint colour has a blue-green undertone but can often look more green. Remember, the undertone that comes out and is more predominant is going to greatly depend upon the lighting that you have in your space & other decorative accessories you pair with it.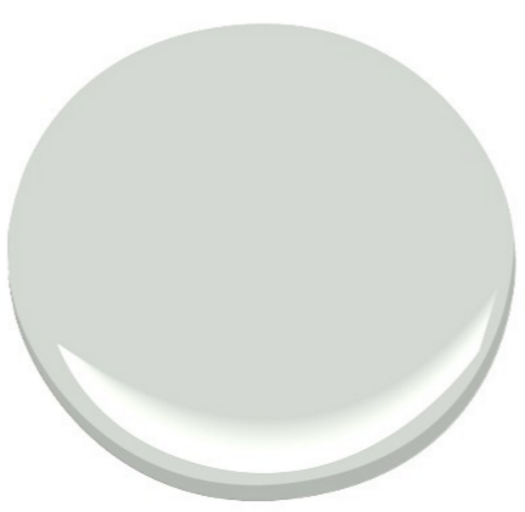 Below you can see where I used Wickham Gray in a fabulous living room design of my client's. We used Cloud White by Benjamin Moore on the built-ins. Cloud White goes well with most of these grays I'm sharing with you in this post. See more of my client's custom living and dining rooms in my portfolio here.
Next up is Benjamin Moore Gray Owl. Gray Owl is pretty similar to Wickham Gray and it too is a blue-green gray.

I used Gray Owl in a dental office and it really brightened up the waiting room.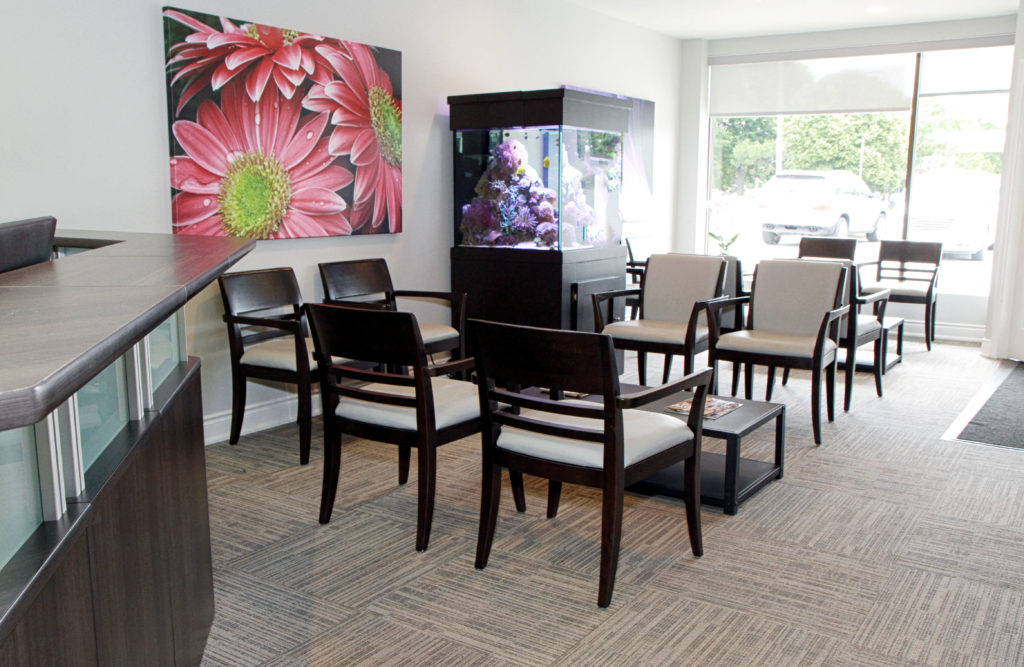 Moving on now to Stonington Gray.

This is a blue-gray, so we're not seeing any green undertones here. Below you can see where we used Stonington Gray in a clients kitchen with orange accents. Boy, how I still love this eat-in kitchen design with the pillows and isn't the base of that table we sourced for our clients super cute?!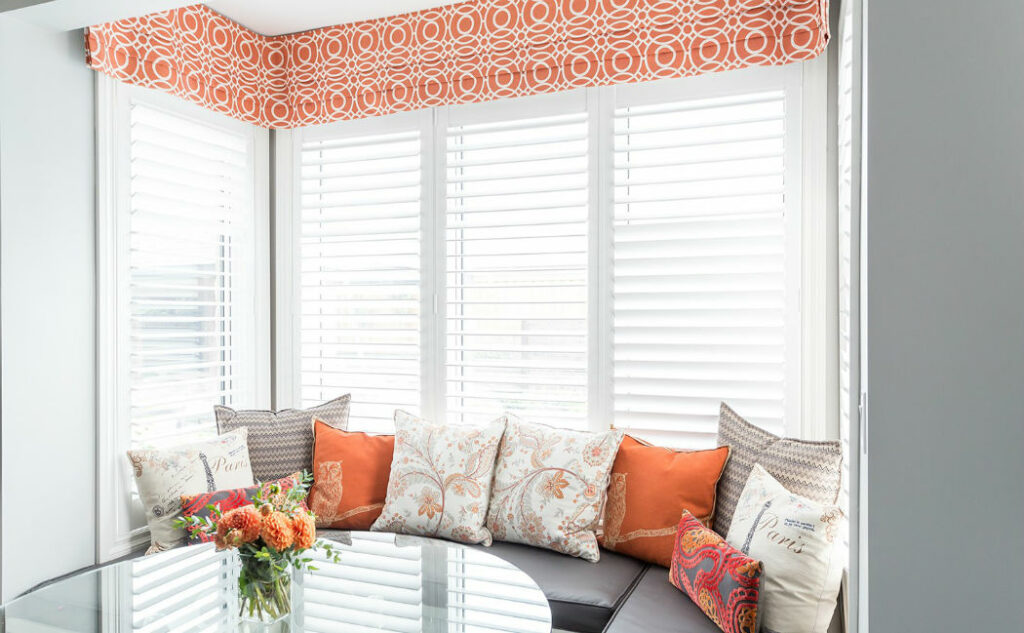 In the same client's home, we also used Stonington Gray for the front foyer paint colour with Cloud White on the custom wainscoting.
Same client entry, but the opposite side. You can see this entire interior design project in my portfolio here.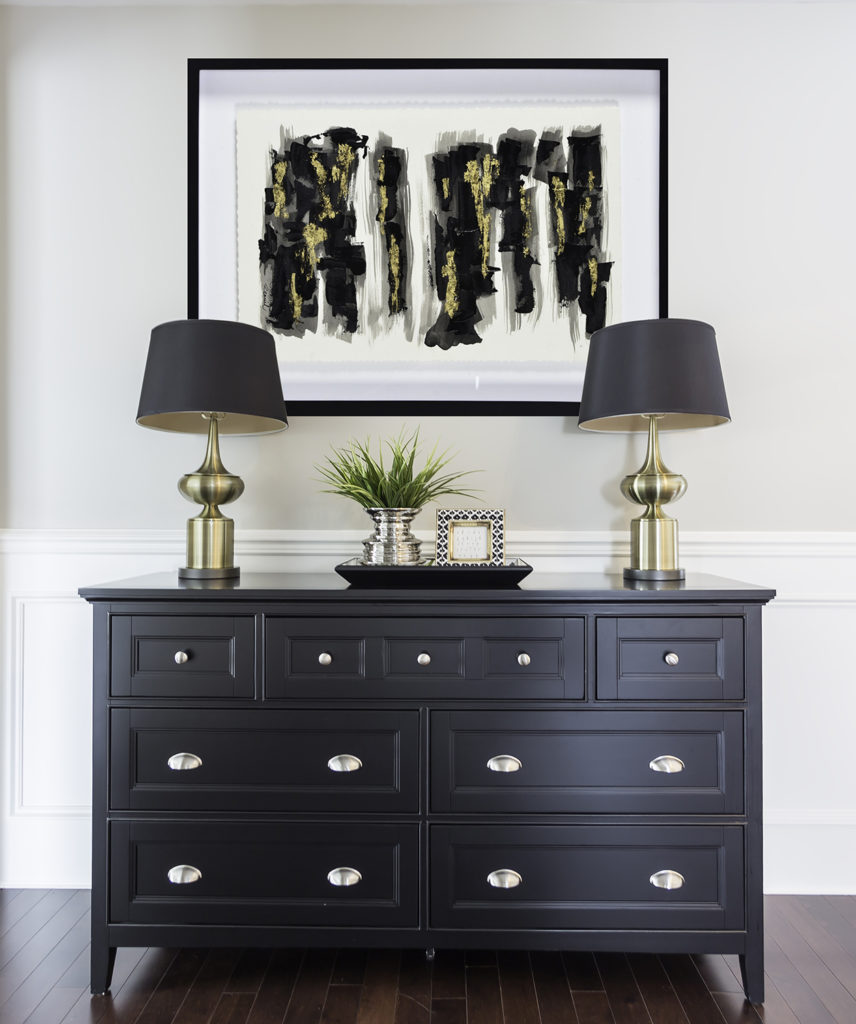 I often refer to Stonington Gray and this next gray paint colour, Coventry Gray, as the two true grays. Obviously, we're always going to get undertones in neutrals, but when I'm comparing colour to show clients the differences in tones, I like to show these two colours as comparisons to other grays. The next gray paint colour from Benjamin Moore I'm highlighting is HC 165, Boothbay Gray. This gray is much bluer than a lot of the other ones. I used this Benjamin Moore paint colour in one of my favourite rooms that I've done to date, which is a secret Xbox room! We pulled this colour from the super cool graffiti tile which we used on one of the walls. See more of that secret room here.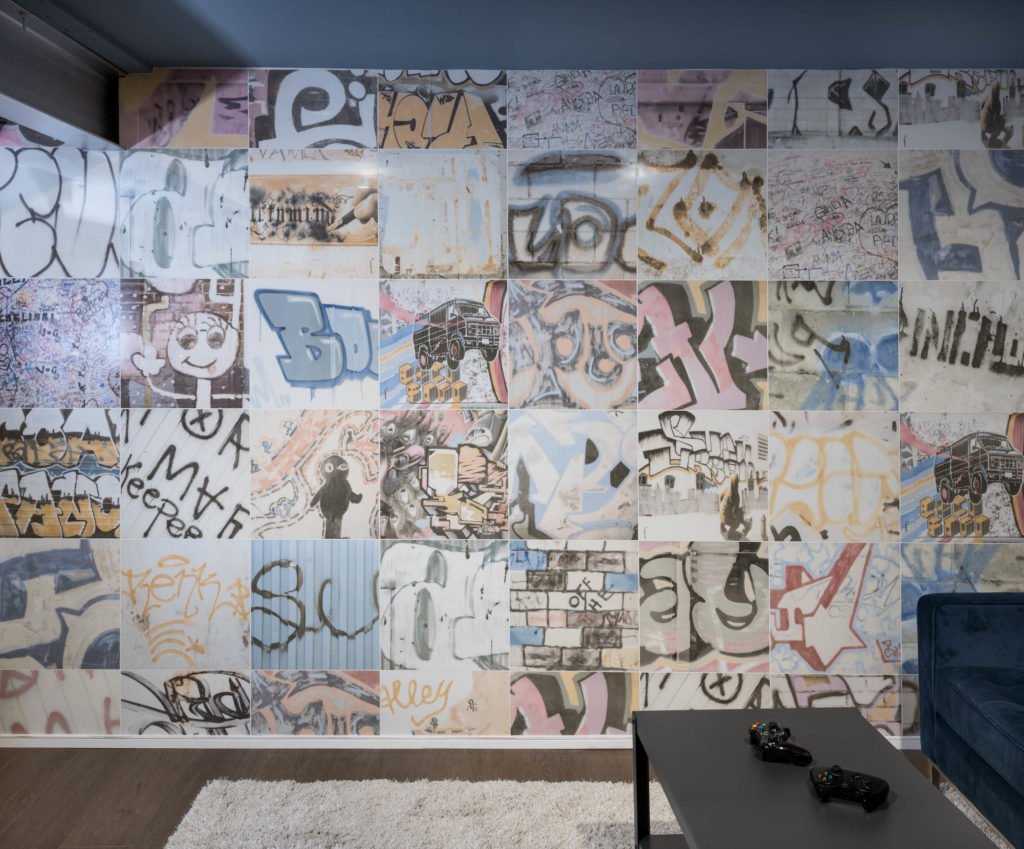 Now we're getting a little darker and we have this color here, which is Storm, AF-700 from the Benjamin Moore Affinity line.

And lastly, we have HC – 166 Kendall Charcoal. This is really deep in tone, it's intense and has more of a green undertone to it. This gray is great for exteriors like a bold front door or garage doors. It's also a wonderful way to add drama to any interior design space.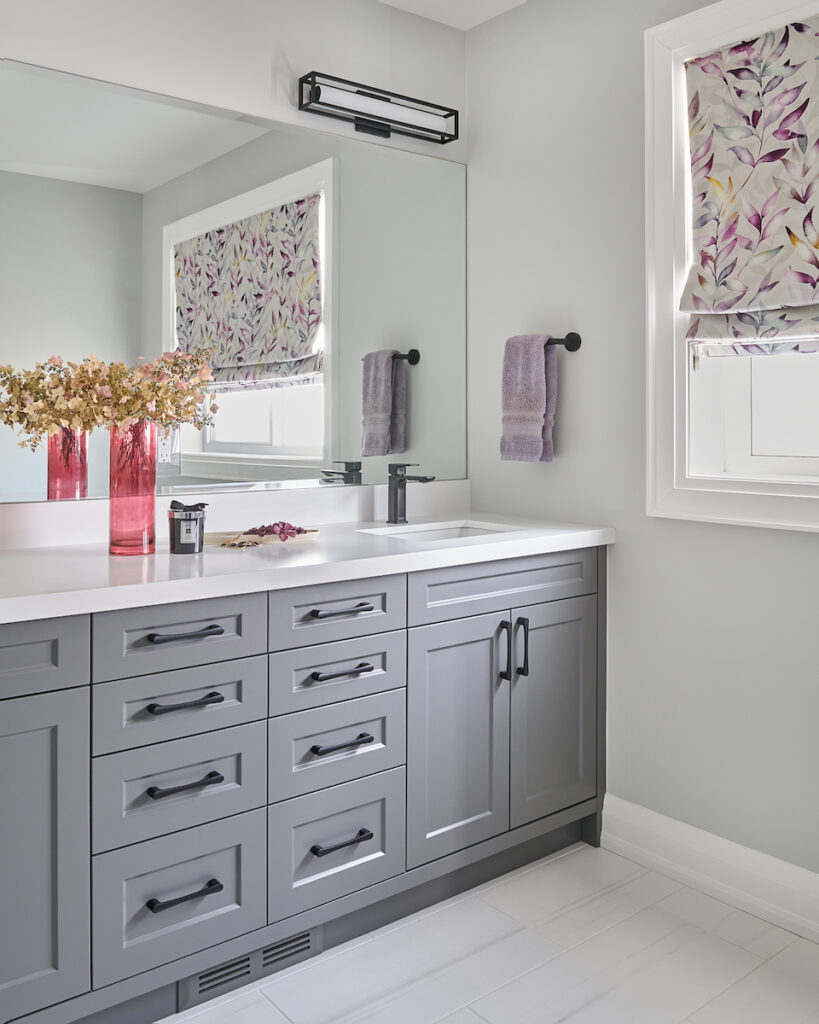 I featured this colour as a great pairing with White Dove by Benjamin Moore in my 'Three Best Whites' post here.
There you go! Those are just some of the best gray paint colours from Benjamin Moore.
Do you live in my area and want help choosing the right paint colours for your home? Professional design services are just a click away. Contact me here and let me help you to Live Beautifully.
We are located in Burlington Ontario in Canada & service the following areas: Burlington, Oakville, Milton, Stoney Creek, Grimsby and the surrounding Greater Toronto Area.
Which is your favourite gray paint colour? Comment below to let me know!
Convenience at your fingertips
Remember, it only takes one mistake to take your home decorating project from divine to disaster. Don't let the paint be what stresses you out!
Choosing Paint Colours
If you struggle with choosing paint colours, be sure to check out my Perfect Colour Palettes.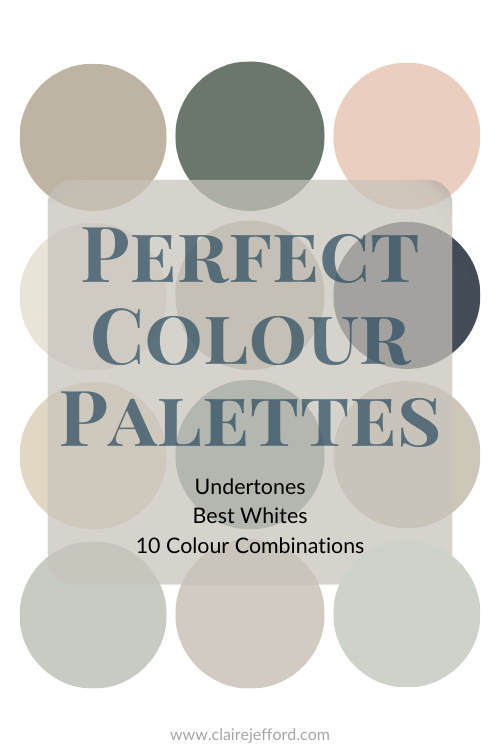 I now have over 50 individual guides to help inspire you.
Collections
I also offer 3 collections dedicated to Benjamin Moore paint colours, 2 collections showcase a group of 10 similar colours from Benjamin Moore,
and
And if you want all 20 in one place look no further than my Benjamin Moore Ultimate Collection.
Psst! Love Colour? Take my new colour quiz to determine which colour palette suits you best!