Behind the Design
Picking a Paint Colour?
Choose the right paint colour
the first time Let me show you how in just 5 easy steps!
BONUS: The Top 15 Shades of Gray by Benjamin Moore
We value your
privacy
. We will never share or sell your information.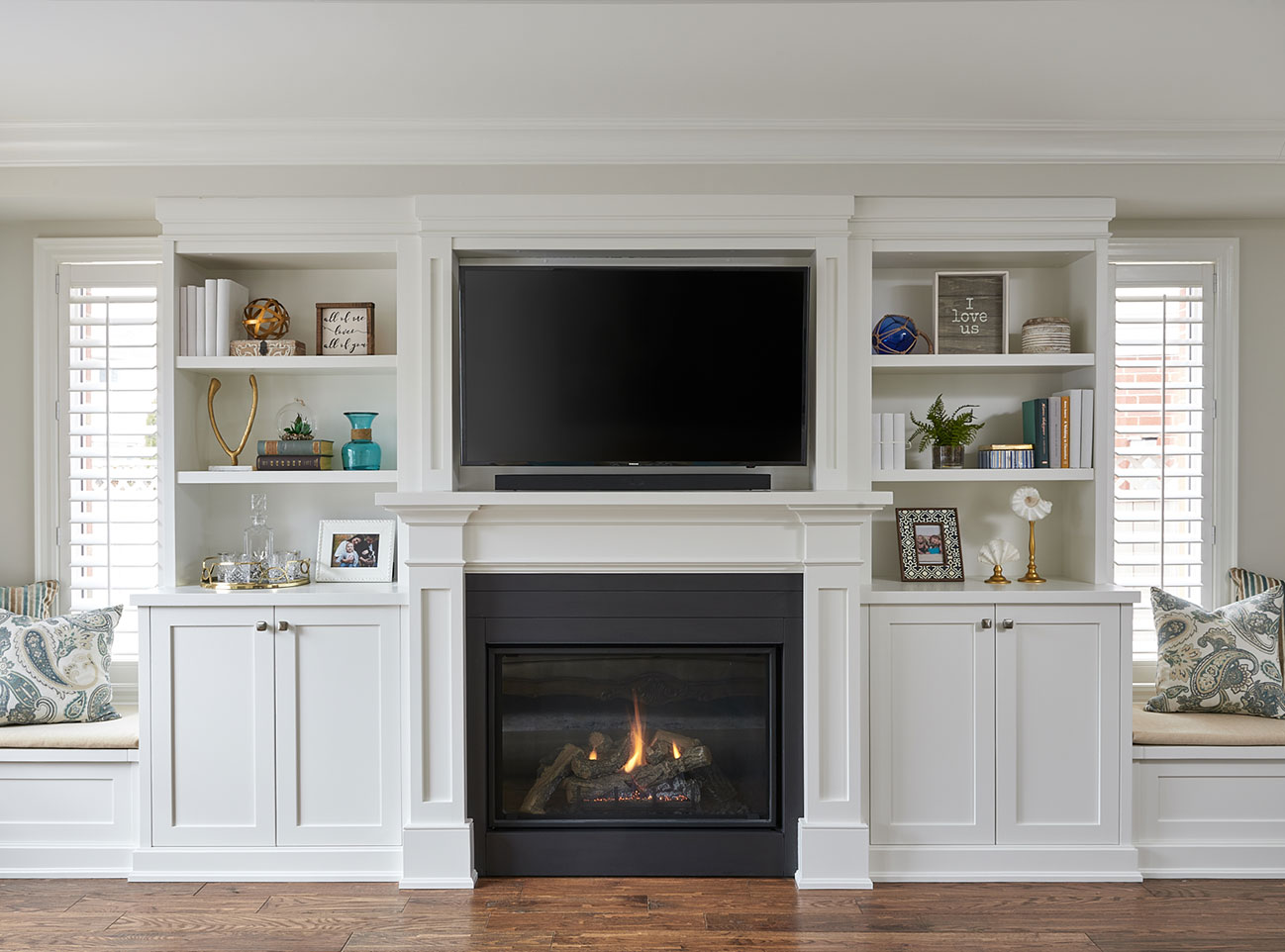 It's easy to find pretty photos online of finished interior decorating projects. Inspiration can be found everywhere from Pinterest, to Instagram and of course, in my portfolio too!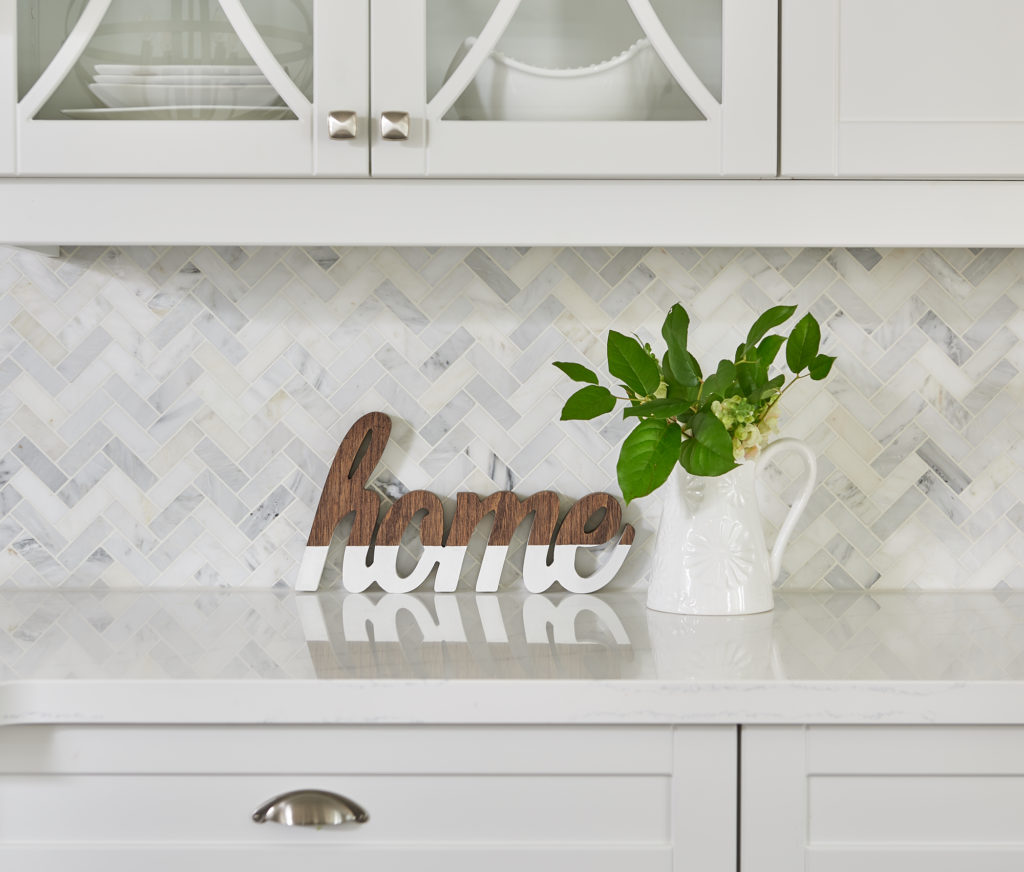 But wouldn't you like to learn more about the details that go into the thought process for designing a beautiful space? After all, it didn't just happen easily and by coincidence with all the pieces falling perfectly into place.
If that was the case, then my job would be super easy or even redundant altogether.
Welcome to 'Behind the Design'!
Here I'll share a quick round-up of a few different design elements to bring you a better understanding of why I make the choices that I do when working on clients' projects.
Today's post includes interior design tips from the main floor redesign that we did in a Burlington client's home.
1,2,3, take a look Behind the Design with me
#1. Make Sense of Your Space
In our Burlington client's home, we removed a wall between the formal dining room and the traditional living room in order to create a larger kitchen.  The living room was not needed as my clients had a family room on the main floor as well as a fully finished basement.  (FYI – the wall is behind the angle from where the photo is being taken.)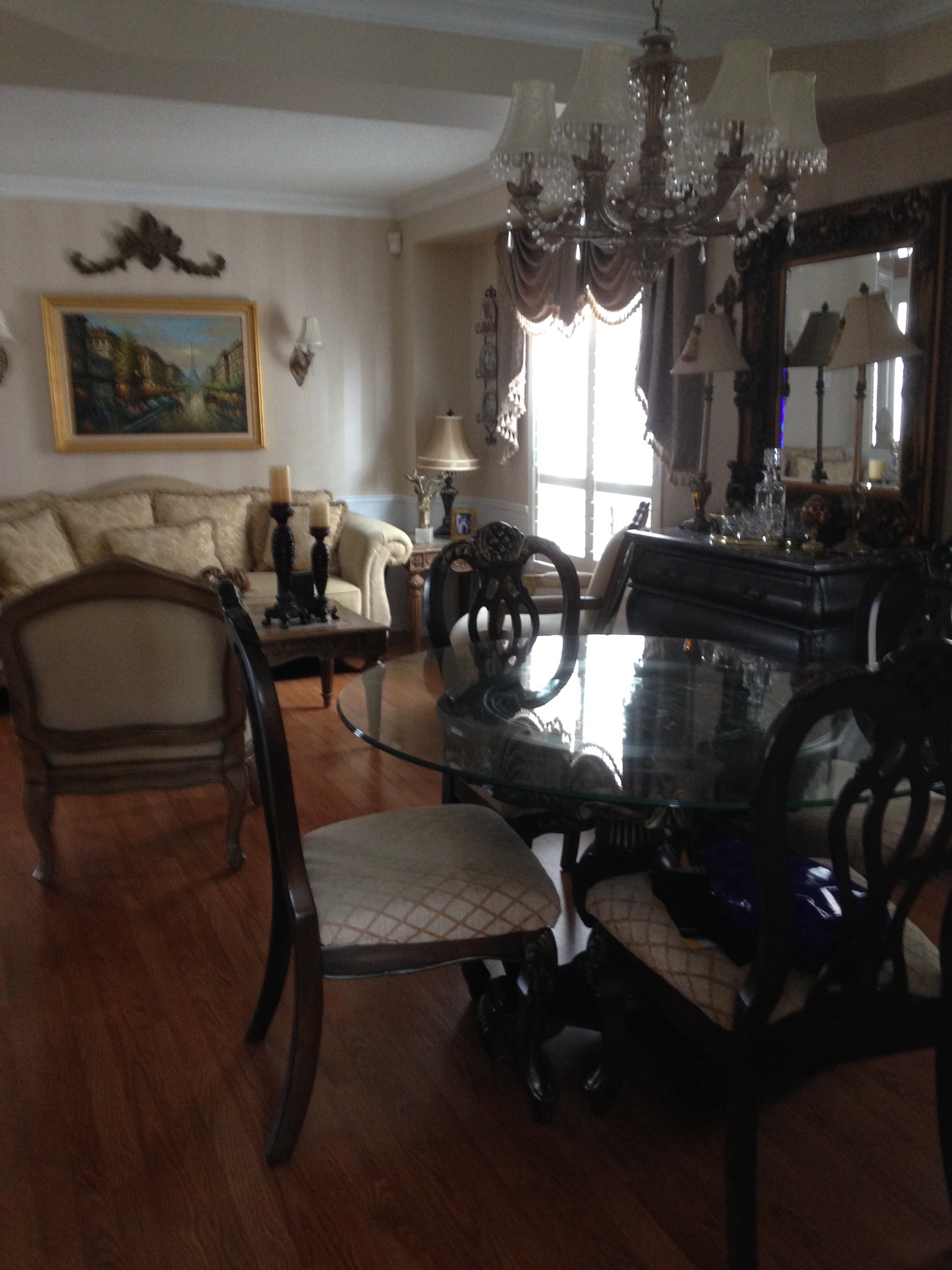 Space Saving Tip:
Our suggestion was to turn the living room into the dining room and custom build a large banquette on the far wall for seating. A wall banquette saves on space usually required for pulling out the dining chairs.
In addition, a dining table with a pedestal (opposed to legs) allows for extra seating space around each end of the table when needed to accommodate more guests.
#2. Out With the Old
Within the same area, there was a half wall that bordered the front foyer with a pillar on the end closest to the room opening (see below).  In addition to the new flooring and overall renovation work done to update their home, removing this traditional column helped us to eliminate a structural element that is indicative of a more traditional style.
A Plan With Purpose
We took that narrow wall all the wall to the ceiling and beautifully finished it with a detailed crown moulding. This wall divides the space and enabled the addition of our clients' simple, yet sophisticated artwork that greets you when you enter the front foyer area. So pretty, right?!
#3. Tricks of the Trade
There are so many doors in this small entryway that the contrasting wall colour, made the space feel very busy and closed in.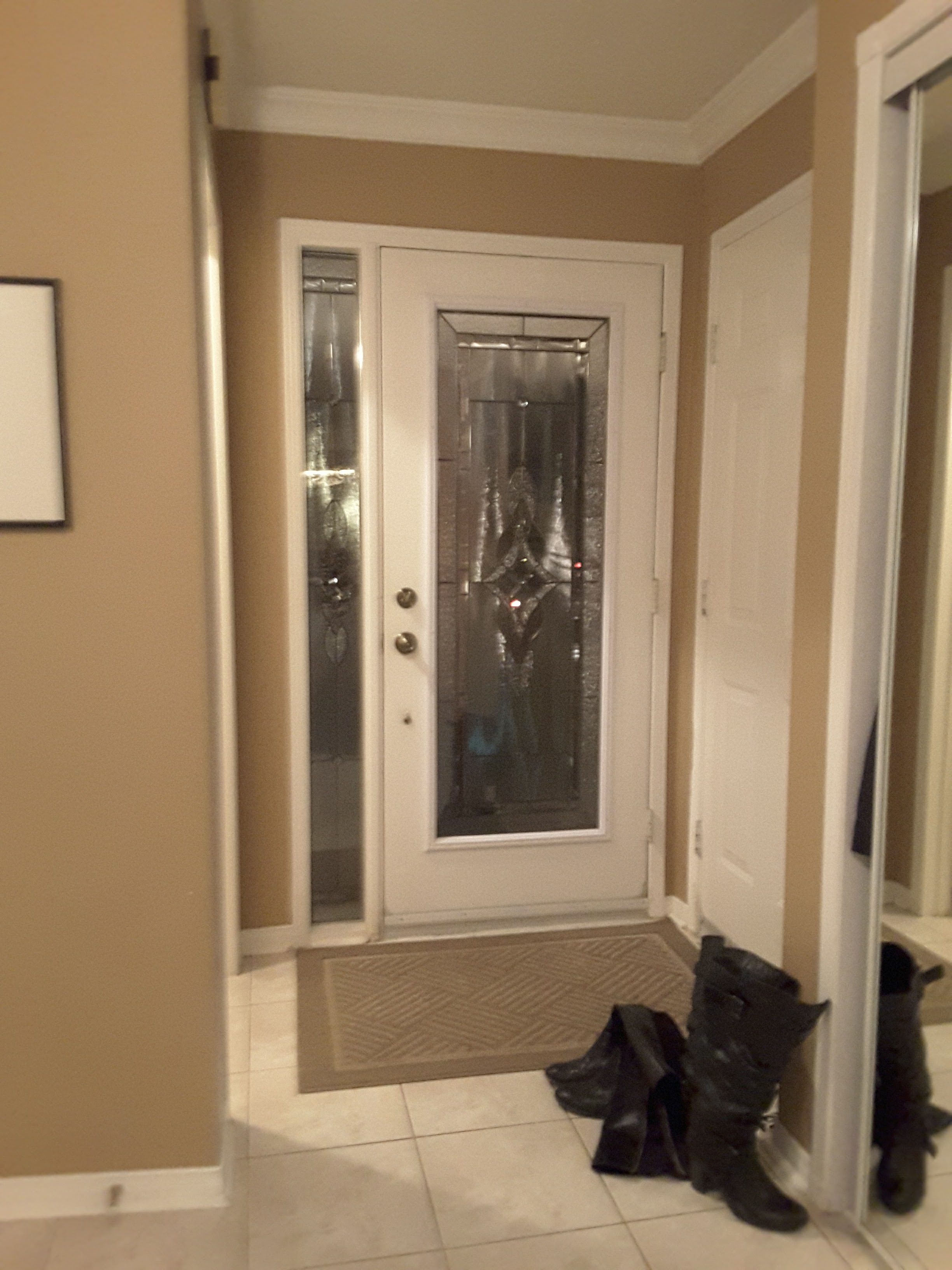 Bright & Welcoming
By lightening up the paint colour (Classic Gray by Benjamin Moore) and adding a custom mirror within the millwork on the wall, the front entry now feels bigger and is much more welcoming.  Don't you agree?
To see more of this kitchen in my portfolio, click here.
Which of these 3 updates was your favourite? Comment below to let me know which one you liked best.
It's amazing how different a home can look and feel when you have a good design plan and a professional to help you along the way. 
We would love to work with you on your next project. Reach out and contact us here.
Psst! Love Colour? Take my new colour quiz to determine which colour palette suits you best!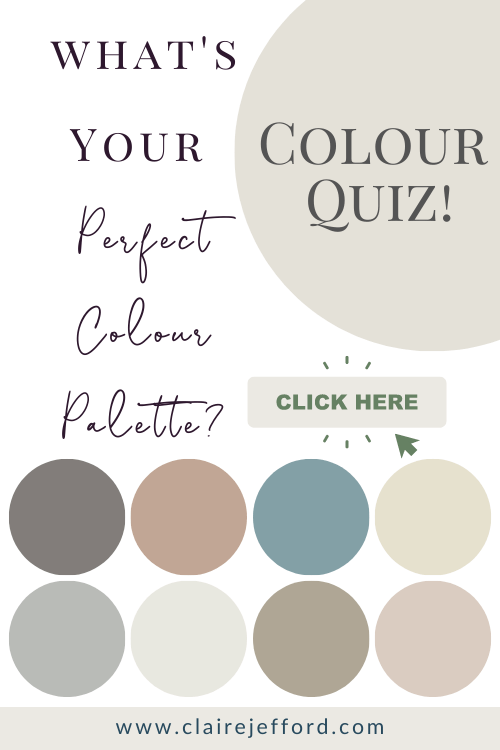 Convenience at your fingertips
Remember, it only takes one mistake to take your home decorating project from divine to disaster. Don't let the paint be what stresses you out!
Choosing Paint Colours
If you struggle with choosing paint colours, be sure to check out my Perfect Colour Palettes.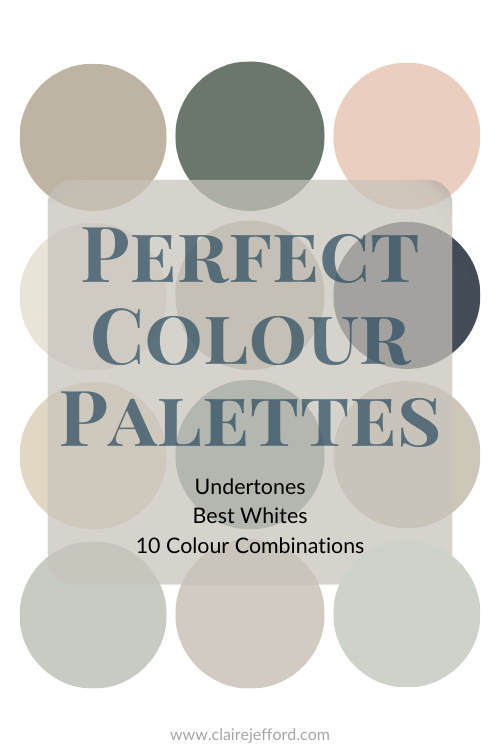 I now have 40 individual guides to help inspire you.
Collections
I also offer collections that showcase a group of 10 similar colours from Benjamin Moore,
Farrow & Ball
and my newest addition, Sherwin Williams.