See Your Room Design Before You Renovate
Picking a Paint Colour?
Choose the right paint colour
the first time Let me show you how in just 5 easy steps!
BONUS: The Top 15 Shades of Gray by Benjamin Moore
We value your
privacy
. We will never share or sell your information.
Have you ever wondered how great it would be to visualise your space before you actually go through with a costly renovation?  This is exactly what I have been busy creating for many clients & let me tell you, they get really excited to see their dreams come to life before their eyes! 
Main Floor Re-Design
For my Mississauga clients, the plan was to redesign the entire second floor of their recently purchased home.  The idea was to knock down the existing walls between the living room, dining room and kitchen in order to design an updated open concept plan.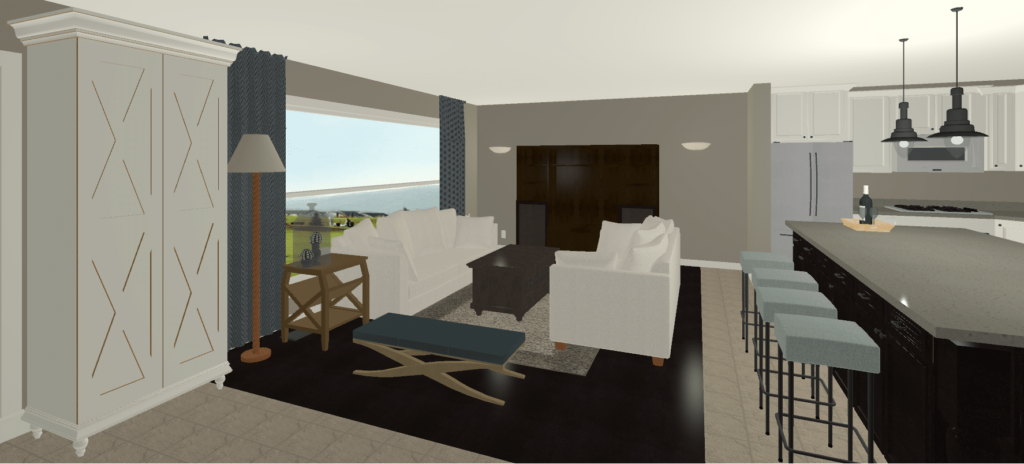 Although I take into account client preferences for colour palettes, the main idea of the drawings are to show the potential for space planning rather than get carried away with specific hues and loads of accessories.  However, I must admit though that by adding small details, the plans make for a much more 'finished look' at the time of presentation.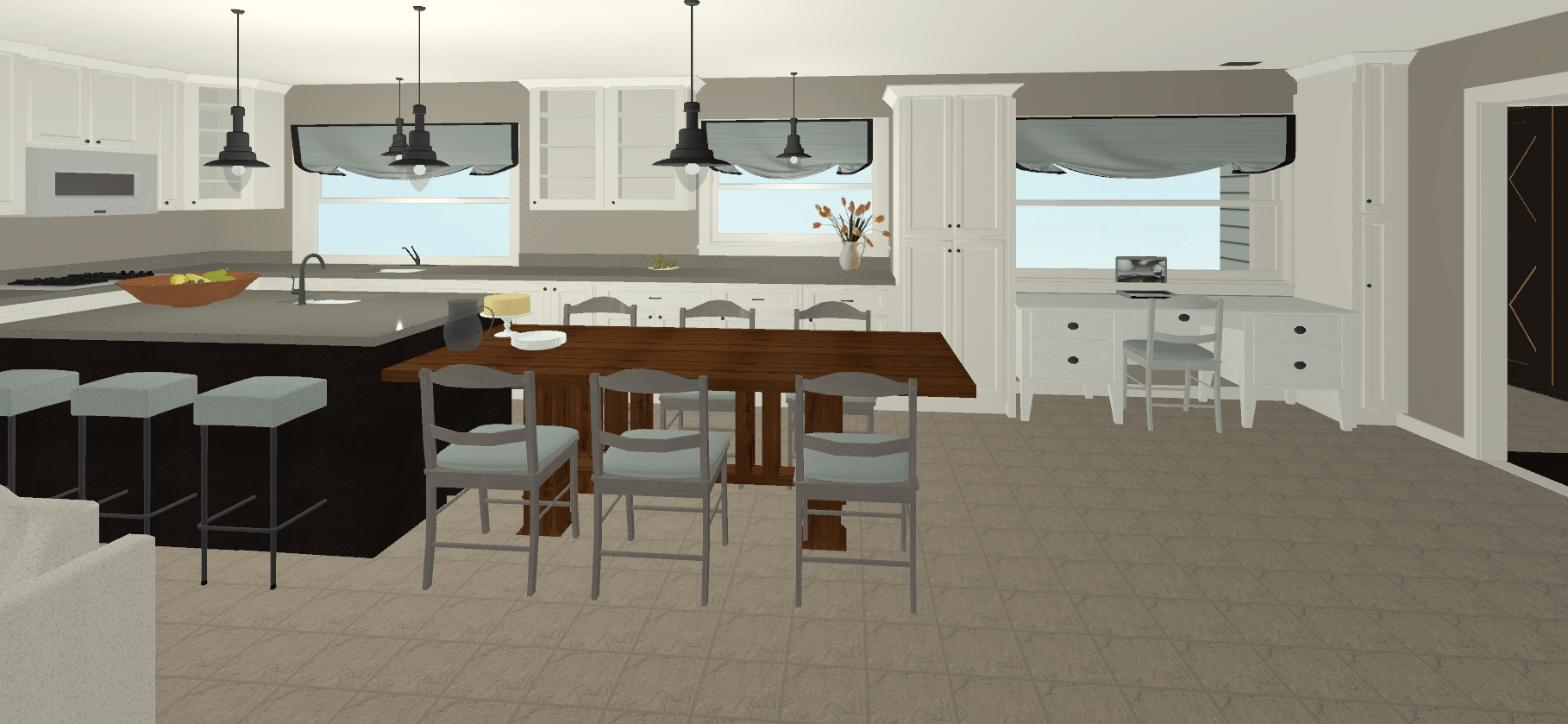 I also like to provide options for clients, because let's face it, who doesn't love to be given options?! As shown above in this alternate rendering of the kitchen where the island is smaller (= lower price point) with a table extended off of it (see link here of the idea) and I've swapped out the banquette for a desk area.  Sometimes a bit of tweaking or a final revision may be required which I include in the cost of a design presentation package.  
These same clients also wished for me to create plans for their master bedroom so they could see just how their ensuite and walk in closet could be reconfigured.  As they had a lot of square footage in the master bedroom, I moved the wall to allow for a larger bathroom and deeper closet so they could get better use from the space.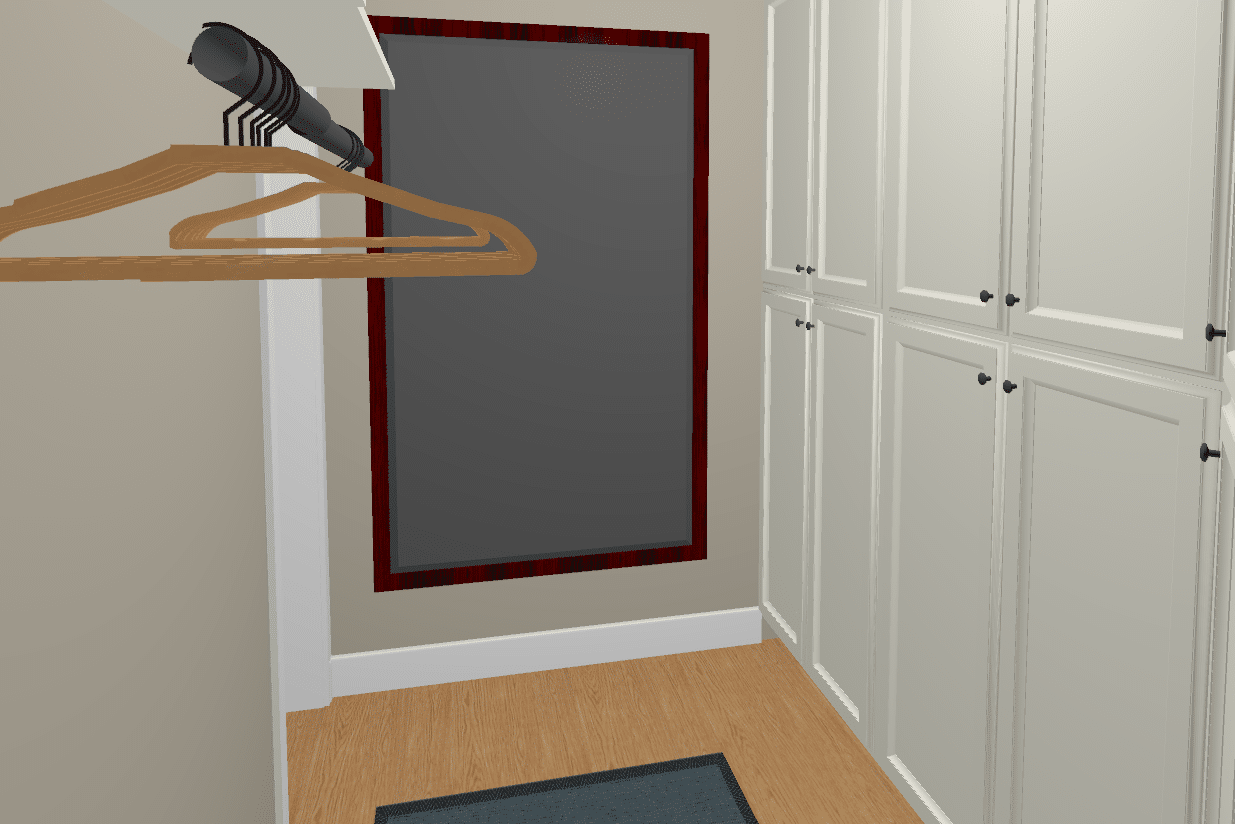 My clients couldn't believe how much more space was available by taking just a few feet from their over-sized master bedroom.  This renovation is already underway and I will let you know how it comes along as it progresses!
Basement Renovation
For my Oakville clients their wish was to renovate their unfinished basement because the needs of their family were changing as the two children are now well into their teenage years.  Their son will be moving into a bedroom in the basement and they also required a bathroom, living space, gym and furnace area to be incorporated into this basement design.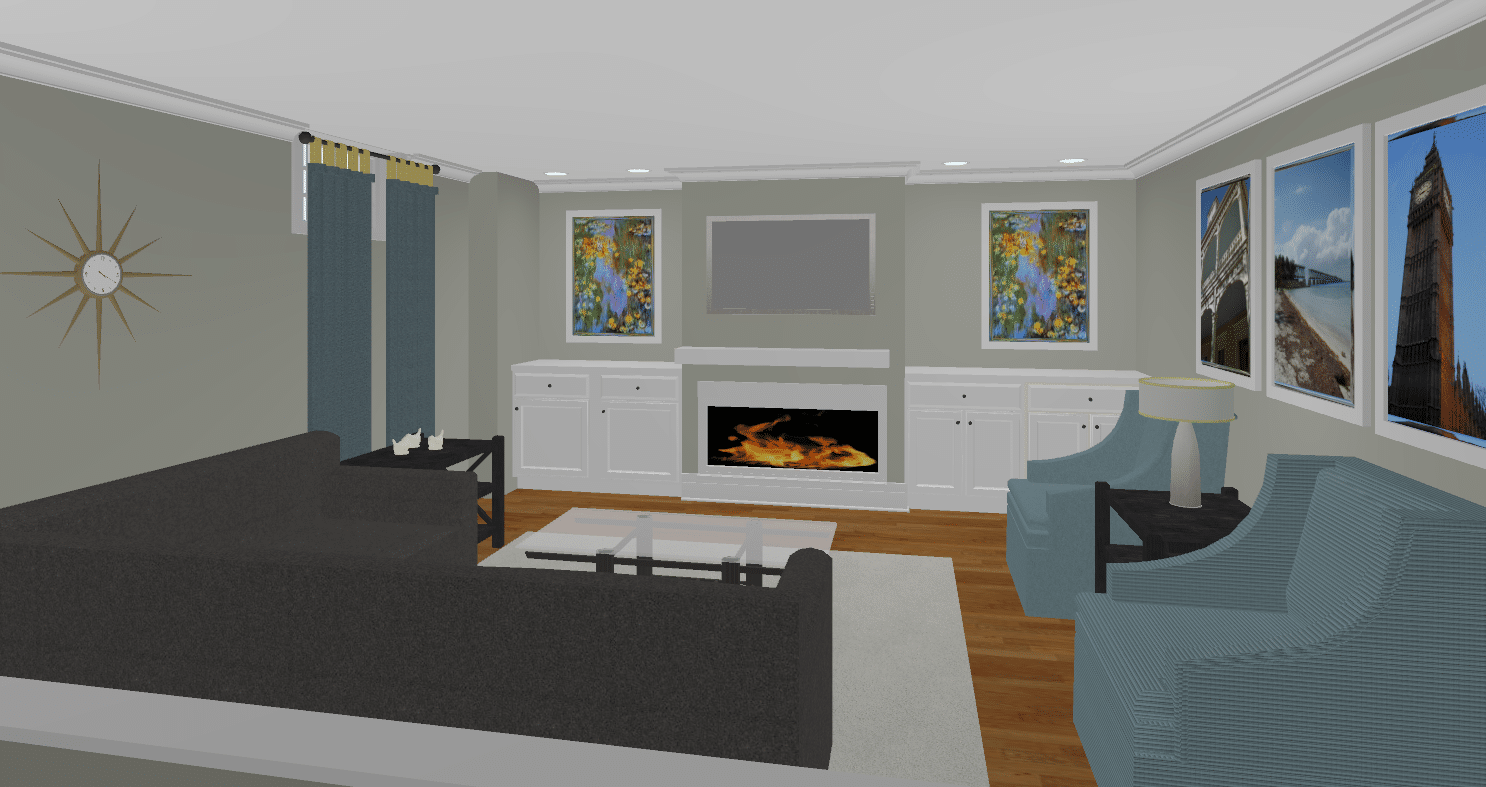 When creating a design for unfinished basements there are a few key things to keep in mind, mainly stemming from structural items such as – bulkheads (see one in the bedroom located just above the desk); structural beams which could be hidden behind walls or pillars; access to the furnace area as well as ceiling heights which may put restrictions on what is placed in certain rooms.  You also need to factor in the measurements for drywall and framing if the space in unfinished.
Are you planning a renovation and need help visualising how fabulous your space could look?  Contact me here, I'd be happy to explain my services and fee structure to establish what might work best for you.