Basement Bar & Poker Room Design
Picking a Paint Colour?
Choose the right paint colour
the first time Let me show you how in just 5 easy steps!
BONUS: The Top 15 Shades of Gray by Benjamin Moore
We value your
privacy
. We will never share or sell your information.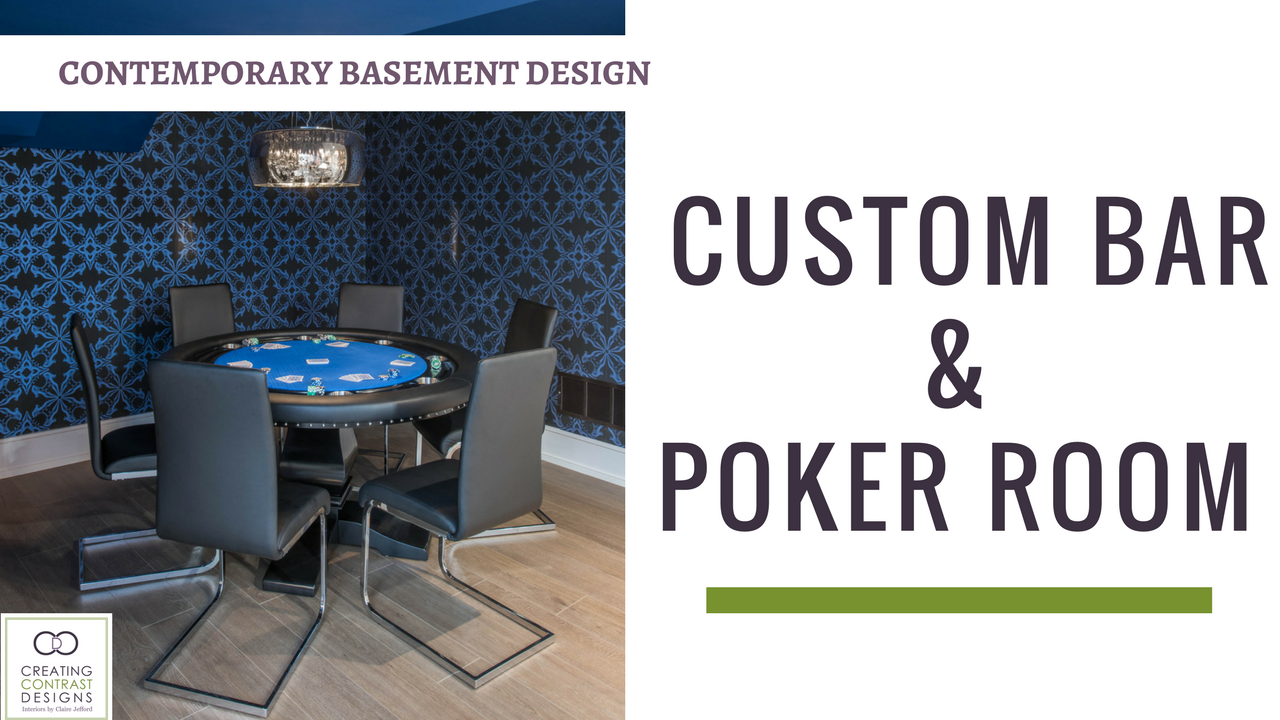 We are nearing the end of the series in my clients contemporary basement design, I hope you have enjoyed it so far!  In the final two posts, I take you on a tour of the main living space in this spectacular basement.  Today, I am focusing on the modern custom white bar cabinetry with it's colourful & bold backsplash as well as the moody, yet oh so sexy poker area.
One of my favourite things to do when a project is completed, is look back on the original design drawings and compare them with the final look of the space.  As I've mentioned before, my drawings are intended to provide clients with a concepts of overall space layout and not necessarily specifying finishes in these early stages of the interior design process.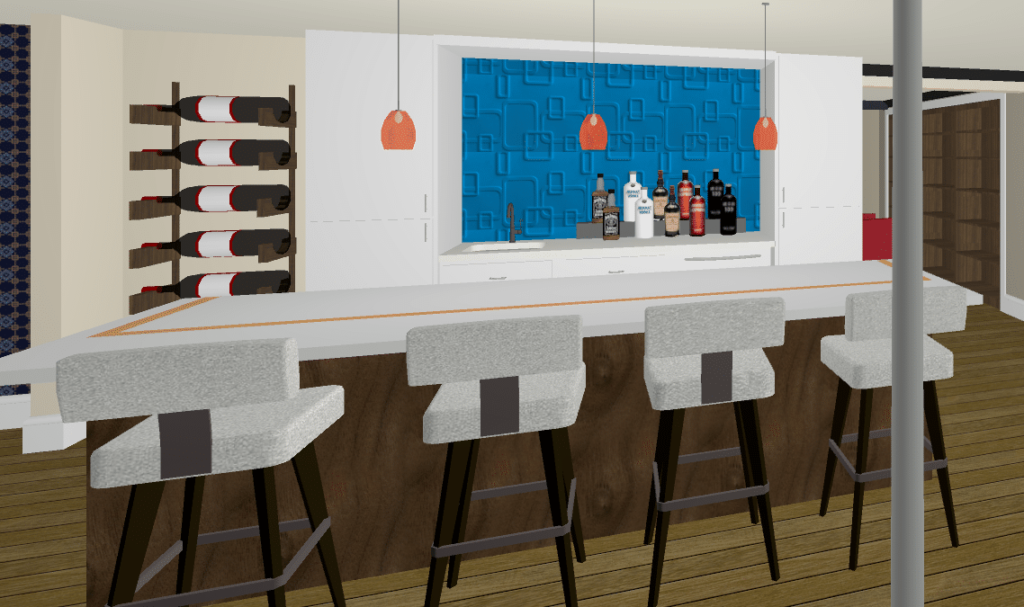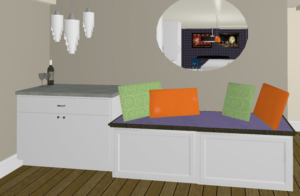 I found a very fun and bold subway tile for the bar, they came in various colours that worked perfectly with the colour palette that we were creating within the space.   My client instantly fell in love with them and it was one of the quickest decisions ever made!
We decided to place planks of hardwood vertically on the front of the island to add contrast and compliment the custom woodwork and design of the covered pillar just behind the island stools.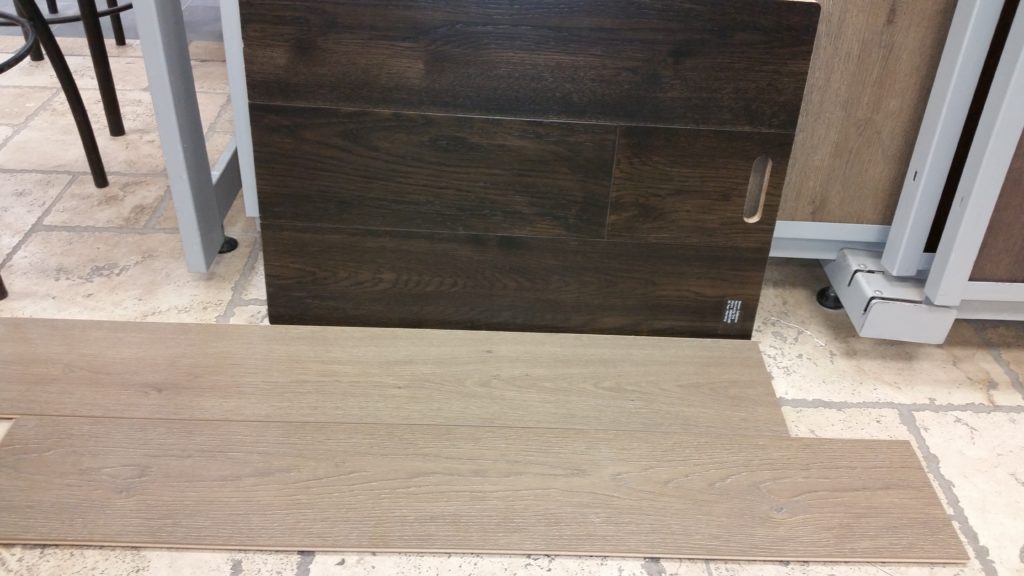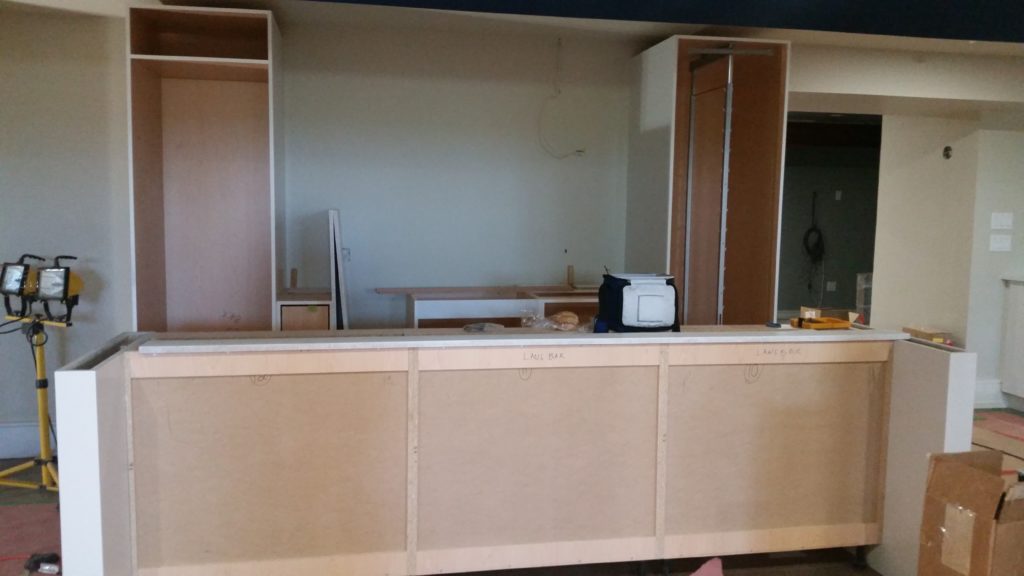 This is my 'Happy Place' in this basement and there are a few reasons for that.  1) I just love the backsplash, it makes me smile every time I see it  2) The painted bulkhead was an idea I came up with that others weren't convinced would look good, but I proved 'em wrong! 3) This is where the wine is served!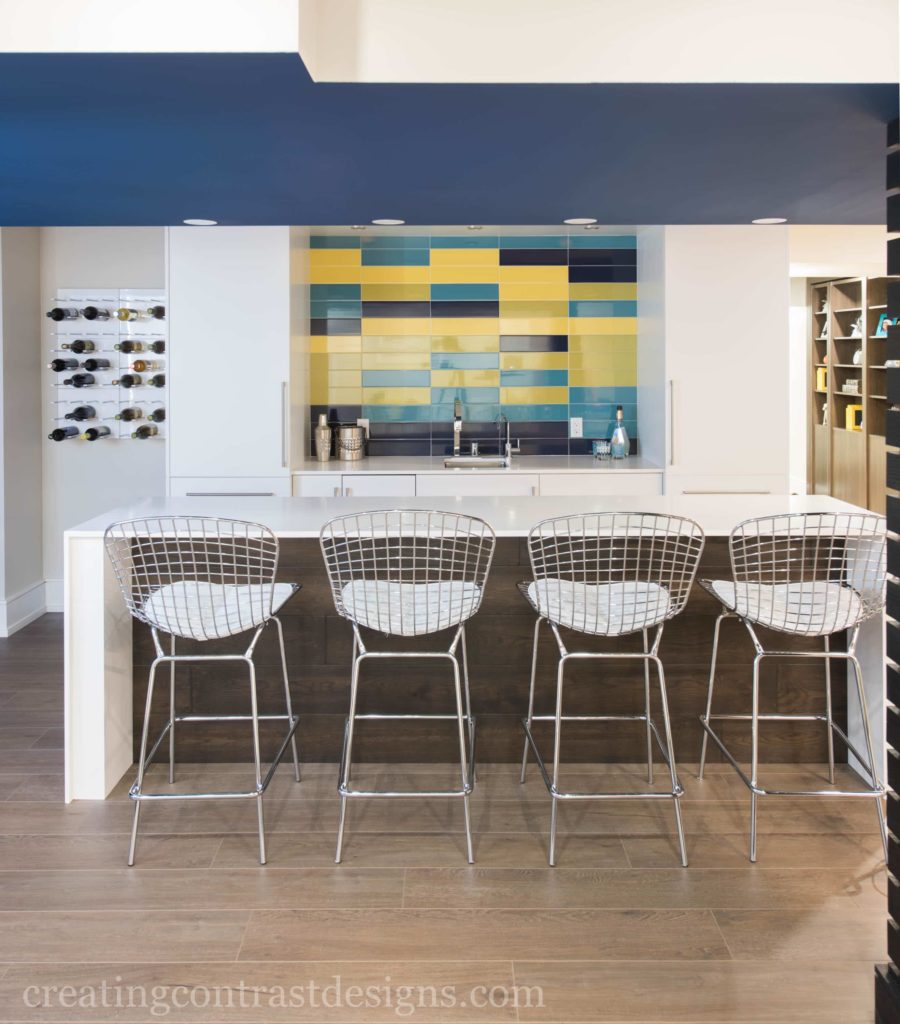 As you can imagine, this is a large home so having to go upstairs for items is a bit of a trek. Therefore, the bar area had to be totally functional.  There is everything you could ever want here such as a fridge (left full height cabinet is actually a fridge and freezer); dishwasher drawer; pull out recycling in the island; pull out storage cabinet (to the right of the bar in the other full height cabinet) and we even have an ice maker!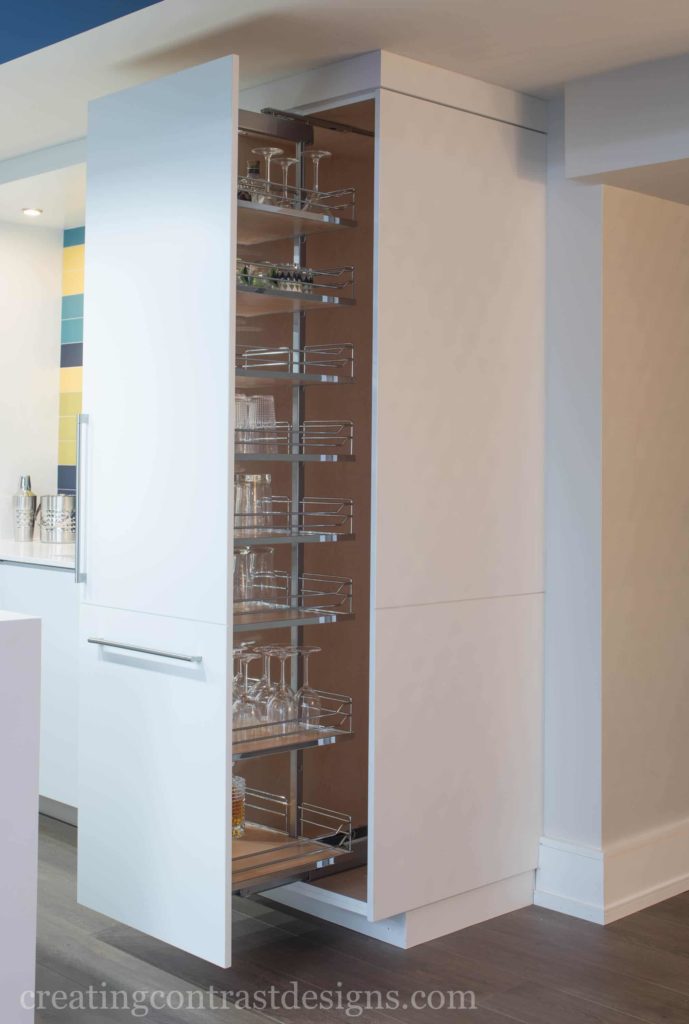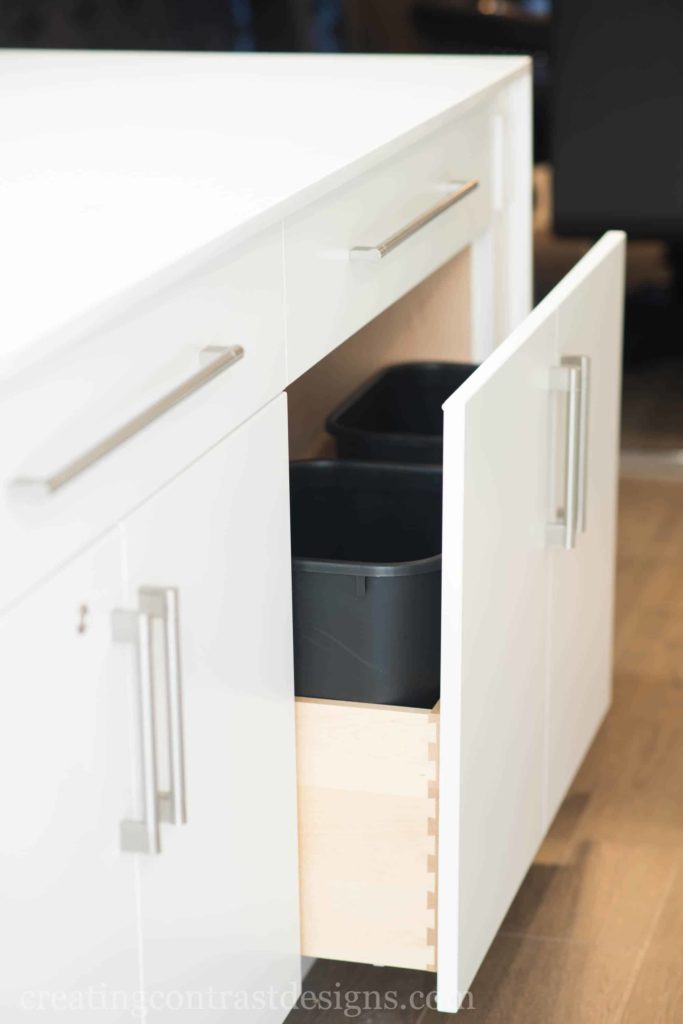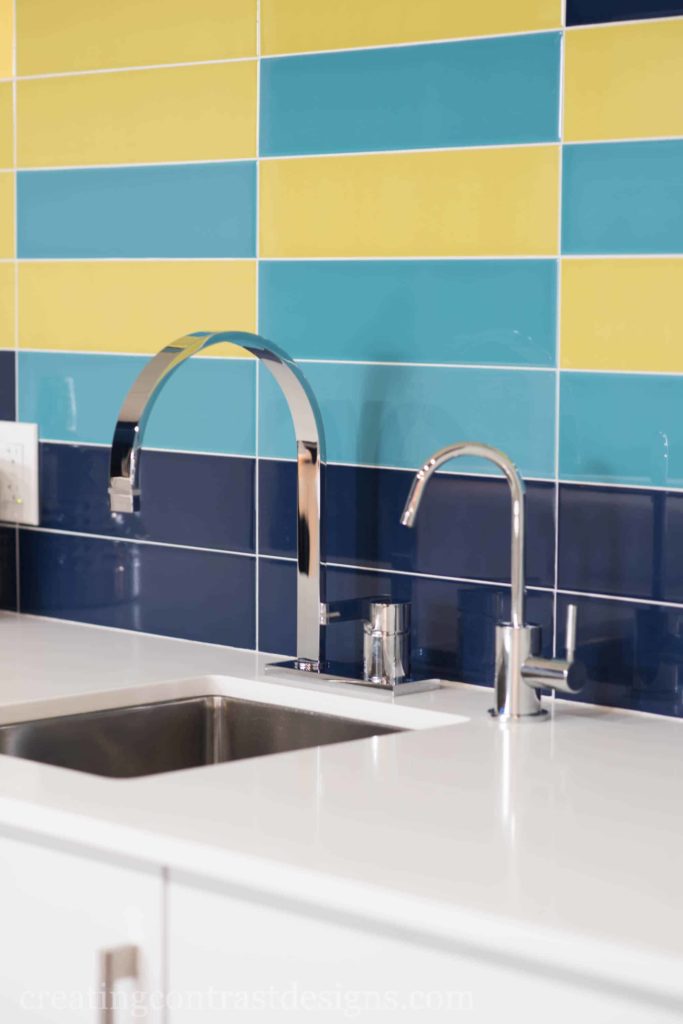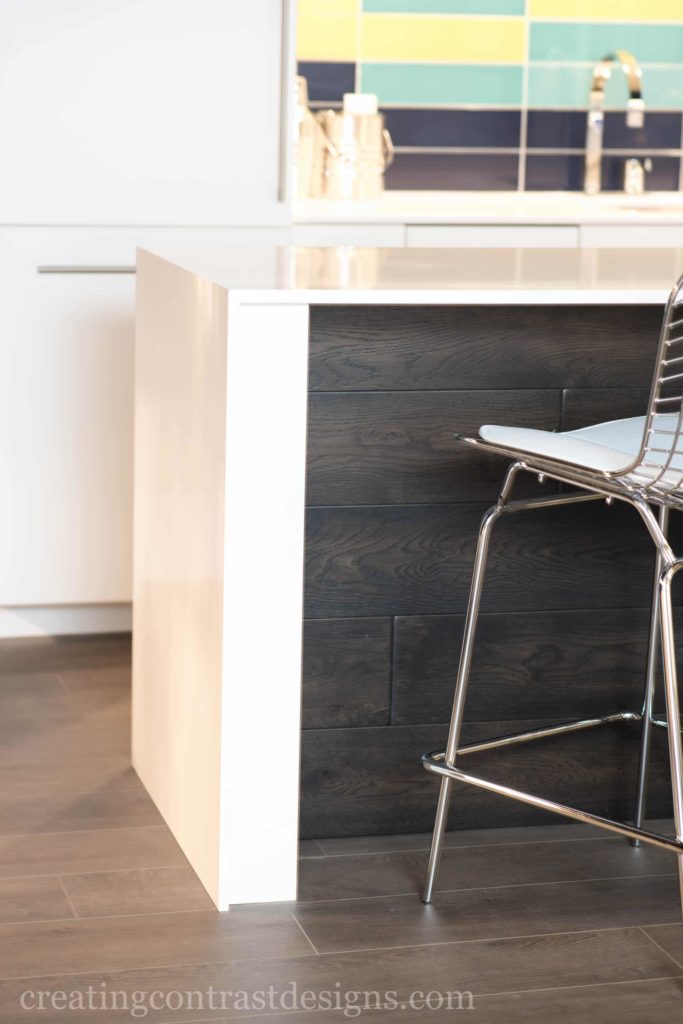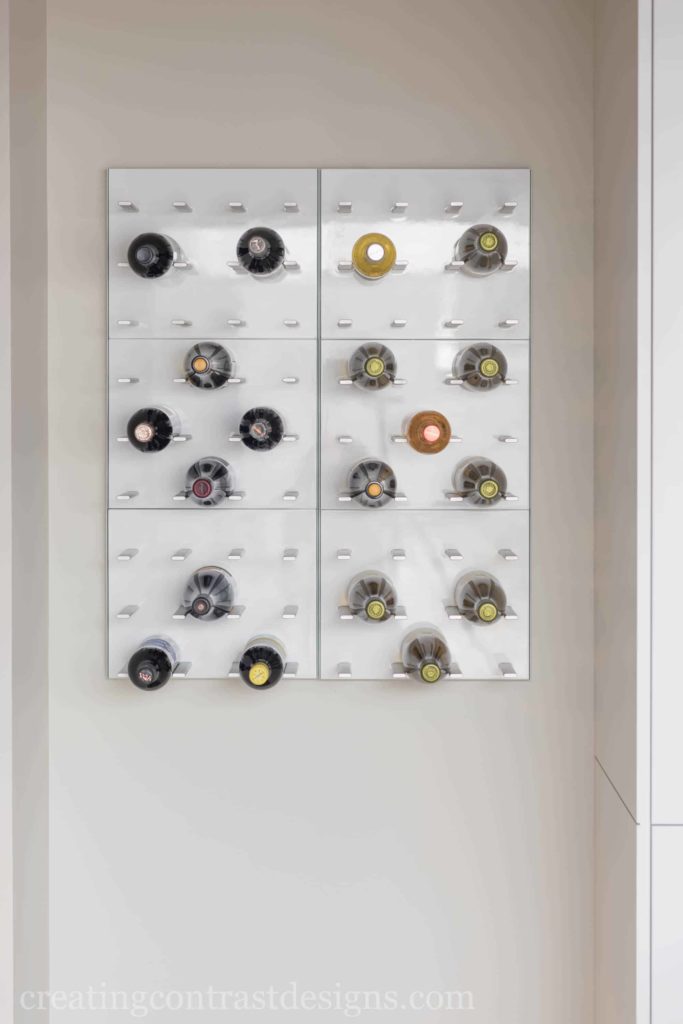 This custom bench seat and cabinet I designed, sits just to the left of the bar and allows for extra seating and storage.
Custom cushion, with accent pillows, mirror and 3 pendants for mood lighting.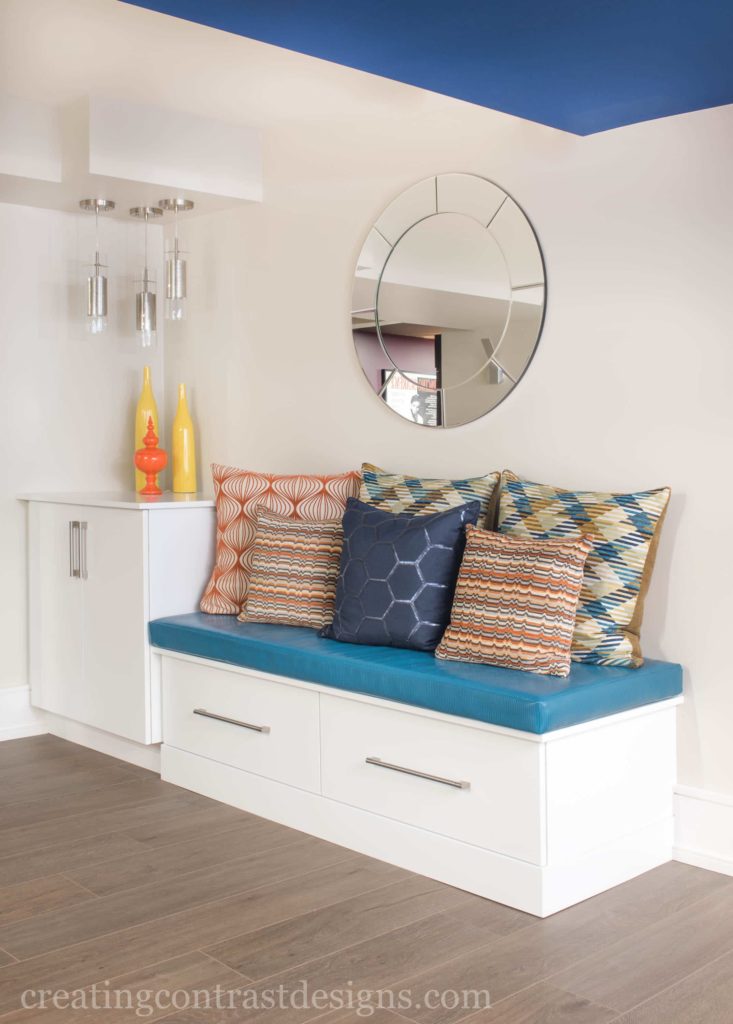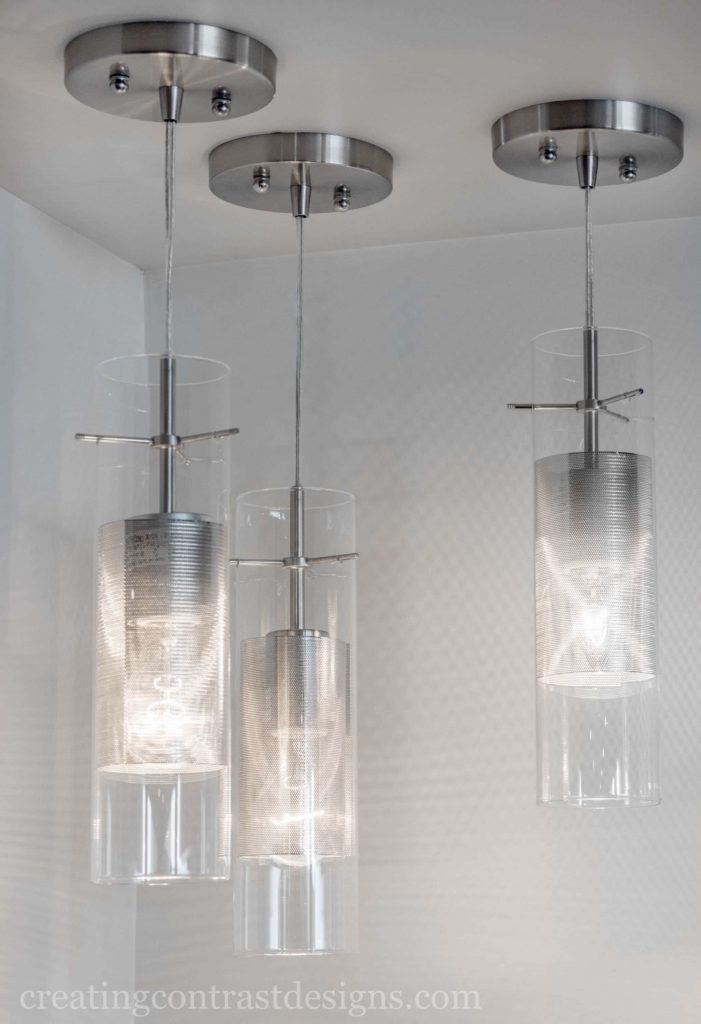 The inspiration for the poker room came initially from my rendering and then from the wallpaper I sourced.  Add a custom black pedestal poker table with leather & nail-heads, a painted blue ceiling and a light fixture for a bit of 'bling' and you've got a dramatic poker room to entertain in with the big boys!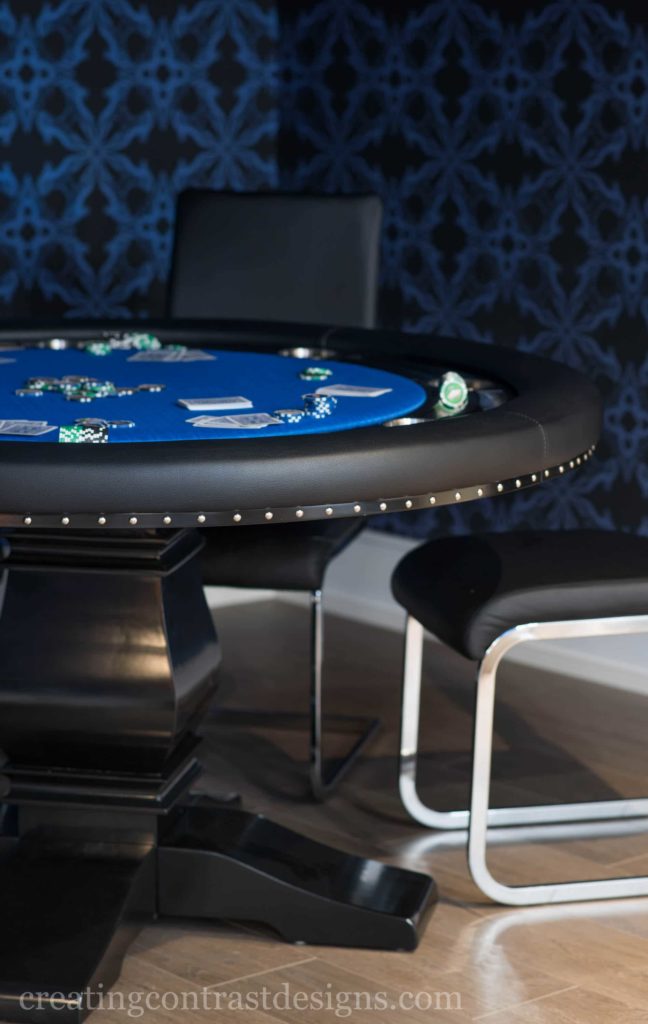 Would you do such a bold and colourful backsplash anywhere in your home? Comment below and share with me why or why not you would take the plunge.  It's a big commitment, but I think it's such a statement.  I rarely get to use a tile with so much colour so this was super fun!
To get up close and personal in this space, click on the photo below and watch my video.
All professional photos by Stephani Buchman Photography.  Renovations by Baeumler Quality Construction.
Next week we check out the rest of the Living space which includes an incredible 24 foot custom wall media unit with a 6 foot fireplace, concrete hearth and even more storage.  Plus, a pool table and lots of fun accent colours.  Stay tuned for that and I'll see you next week!