Home Theatre Concession & Games Room
Picking a Paint Colour?
Choose the right paint colour
the first time Let me show you how in just 5 easy steps!
BONUS: The Top 15 Shades of Gray by Benjamin Moore
We value your
privacy
. We will never share or sell your information.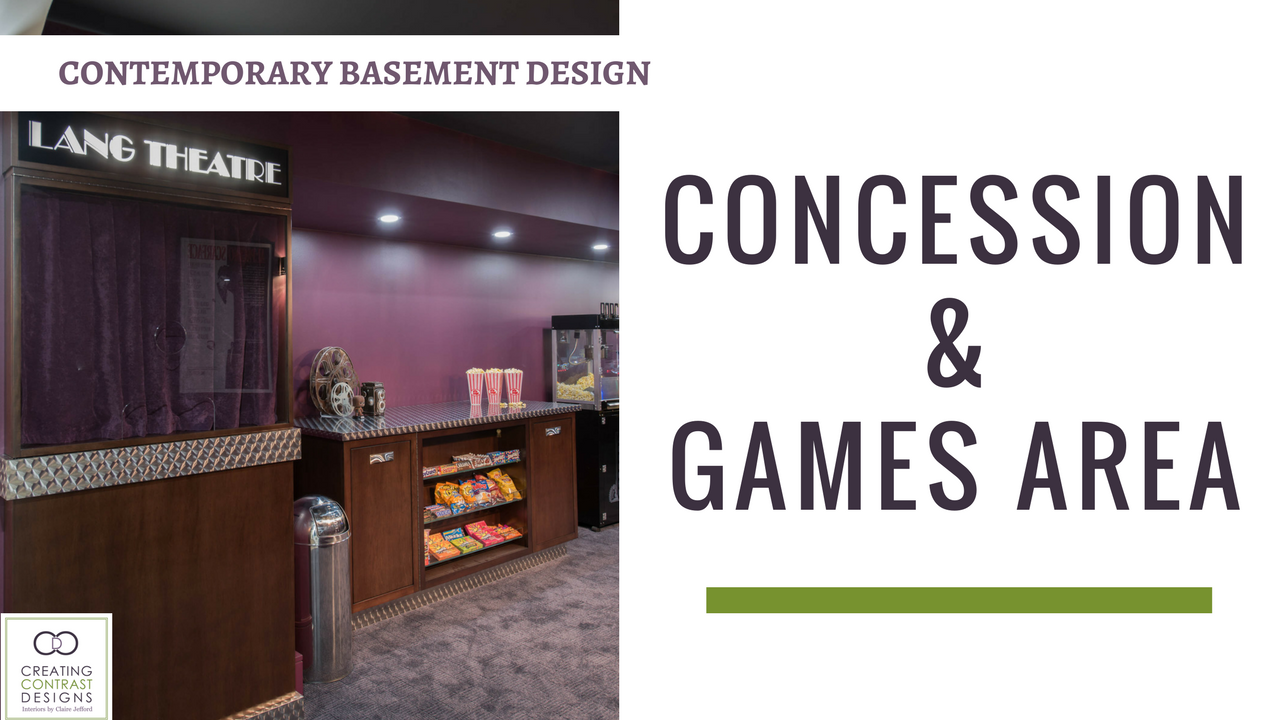 What theatre would be complete without a concession stand?  When designing this area in the contemporary basement design, the idea was to keep the look and feel very similar to the movie theatre so there was continuity and flow.  This is always important to consider for interior design so there is not a disconnect between linked spaces.
Of course I also have a video of this space and it's one of my favourites, with plenty of bloopers at the end.  Watch it here after you read the post!
Below is one of my initial renderings of this design.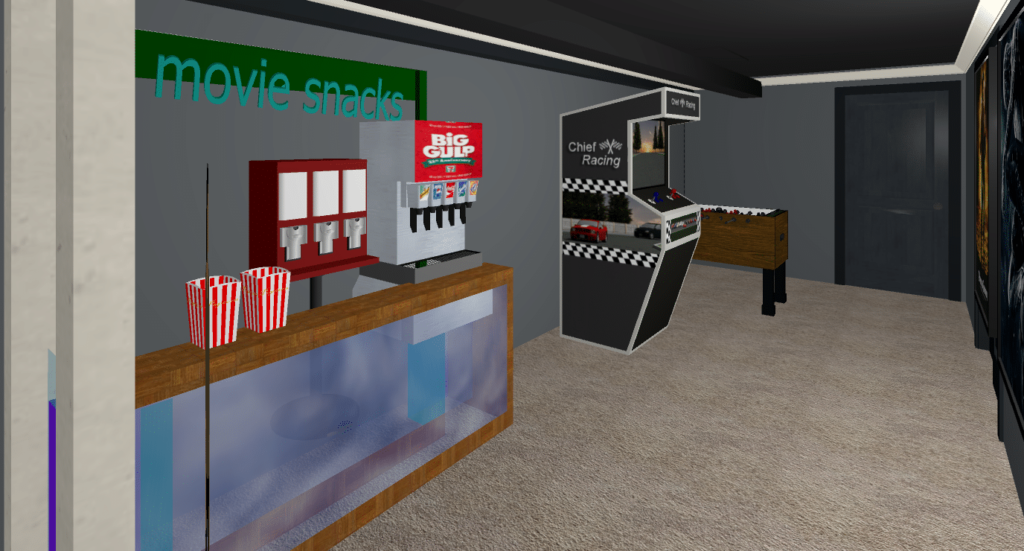 Along with the necessary pot lights, desire for scones, carpeting and a moody feel, the following was my clients wish list for this part of the basement renovation:
Ticket Wicket Booth to welcome guests
Custom Cabinetry to hold candy, chocolate bars, popcorn etc
Popcorn Machine
Video Games
Movie Posters
Here is the concession area framed and drywalled…it may not be pretty yet, but you gotta start somewhere!  Notice another bulkhead (grr) and the door at the far end which accesses one of three cold cellars in this basement.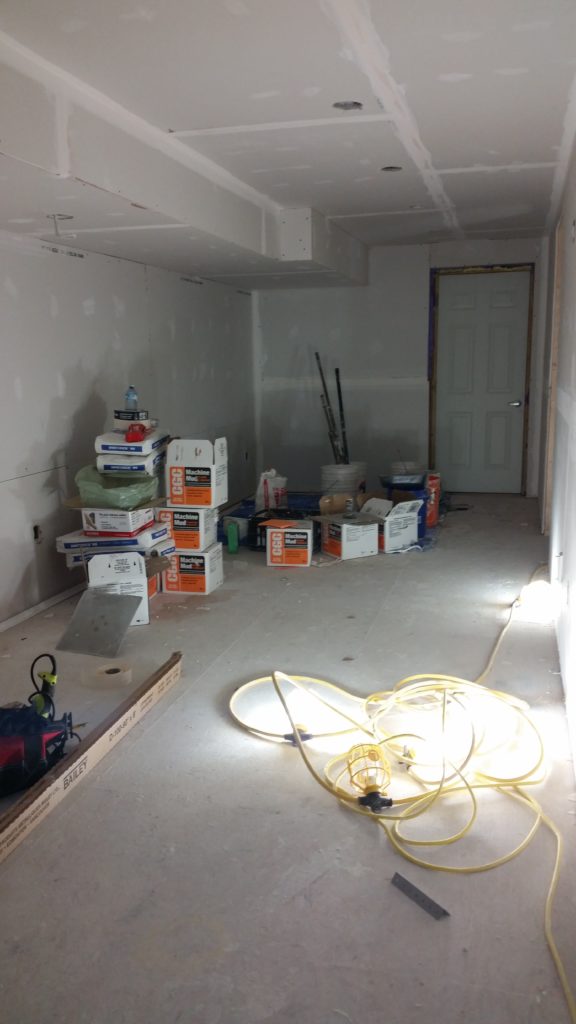 I was on site when the painting began and my client and I were so giddy when we saw the bold plum on the wall where the ticket wicket will live as well as the deep, blue/black on the ceiling.  We decided to paint the baseboards and bulkhead (not yet painted in photo below) the same colour as the wall, so not to distract or draw attention to these elements of the design.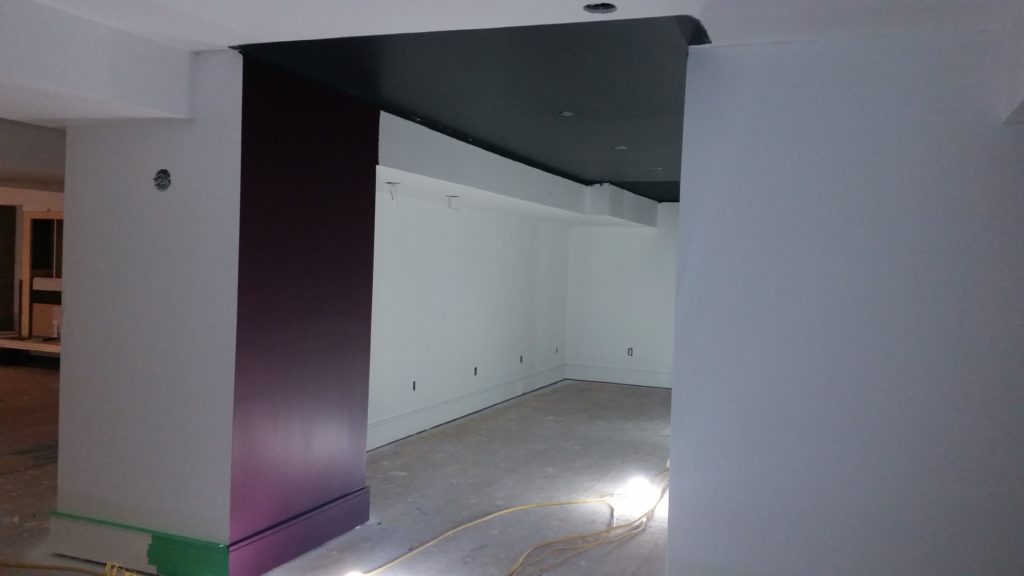 Now for the reveal! I will let the photos tell the story…or should I say, the plot.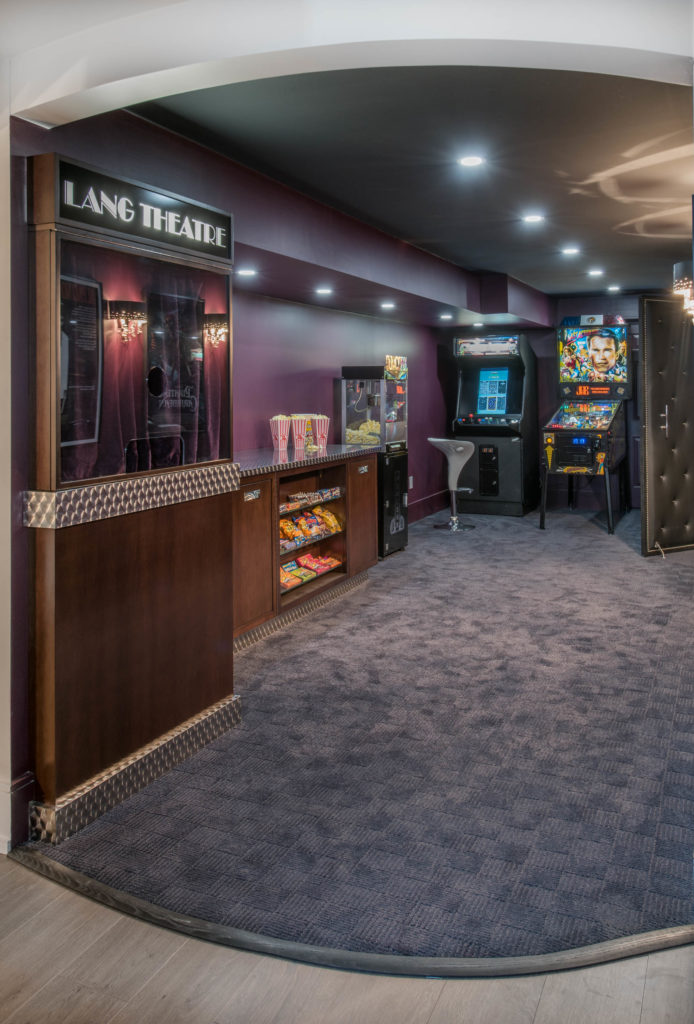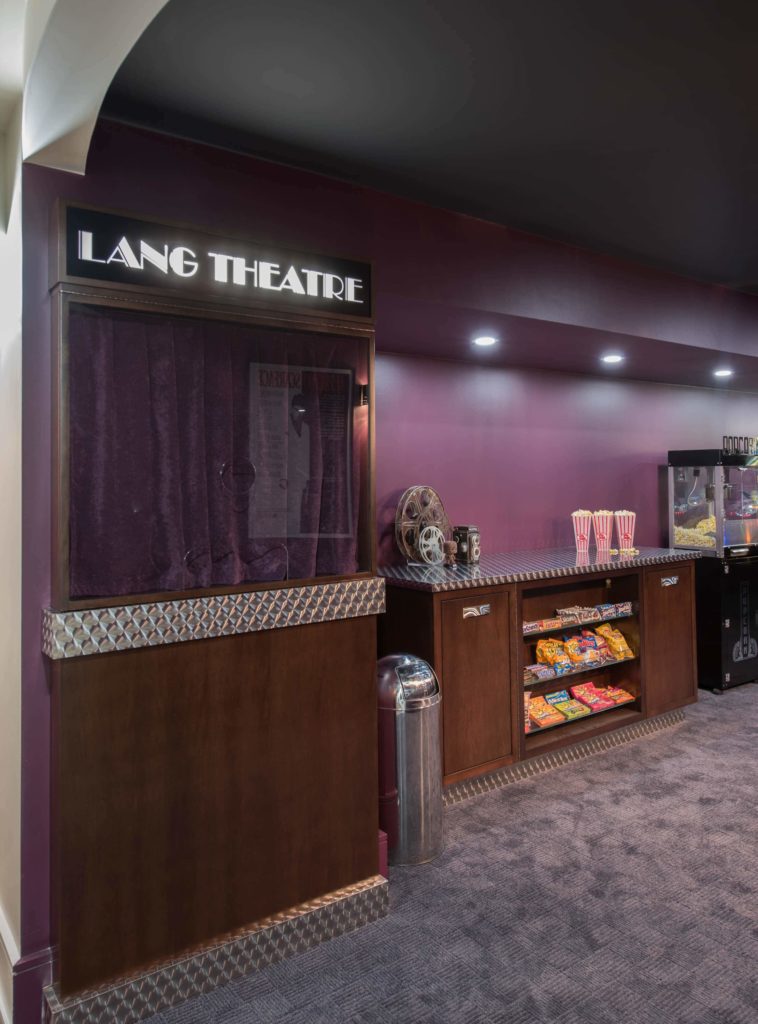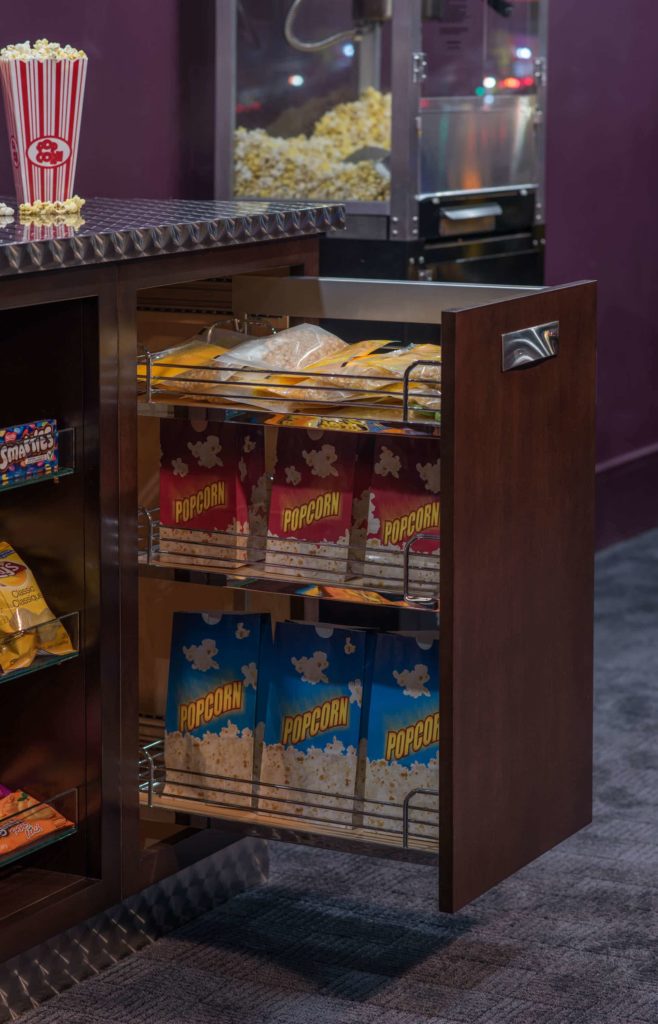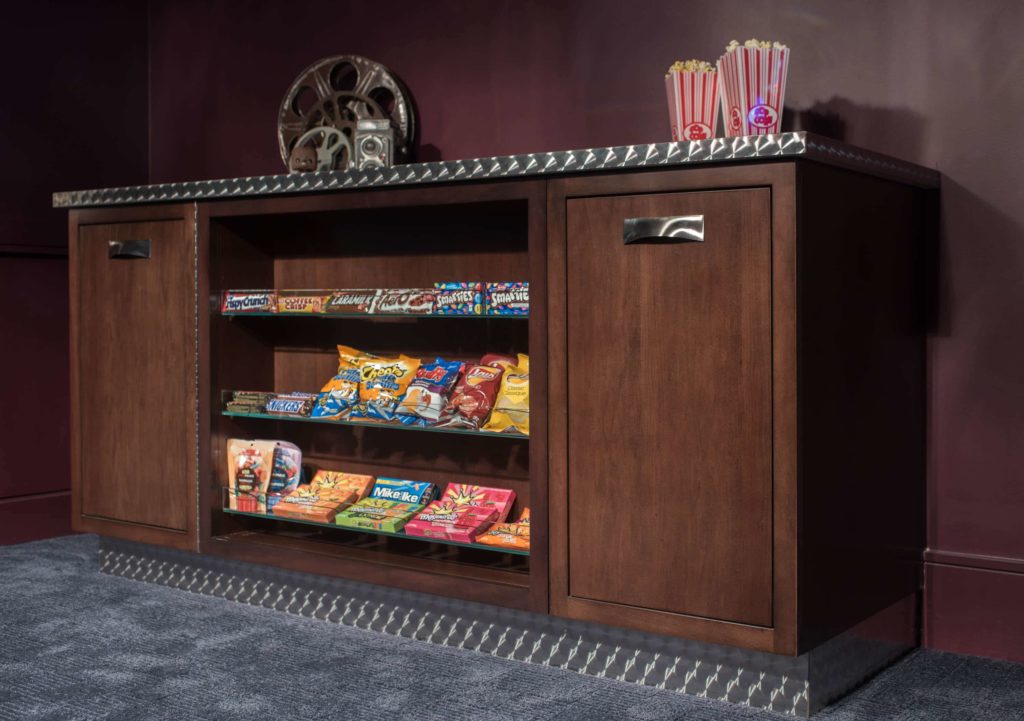 Wait for it…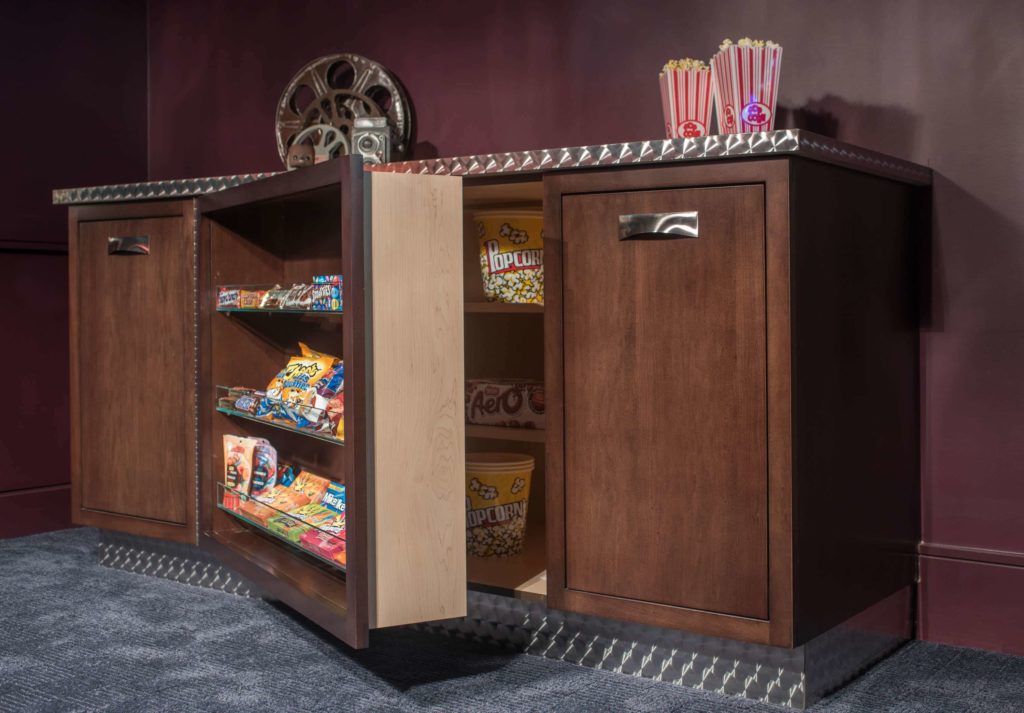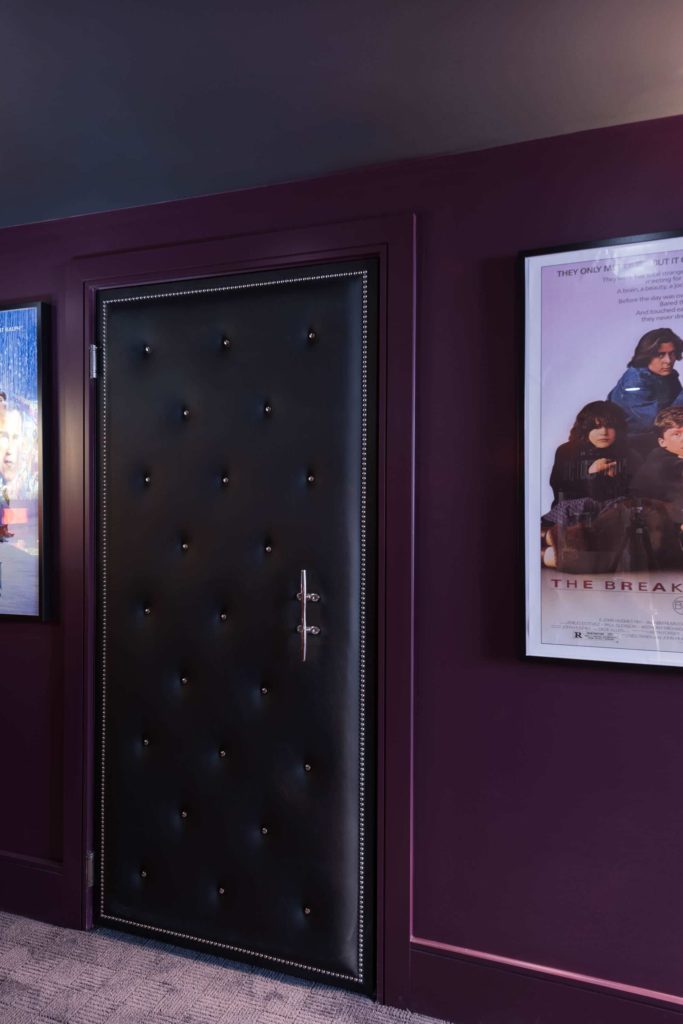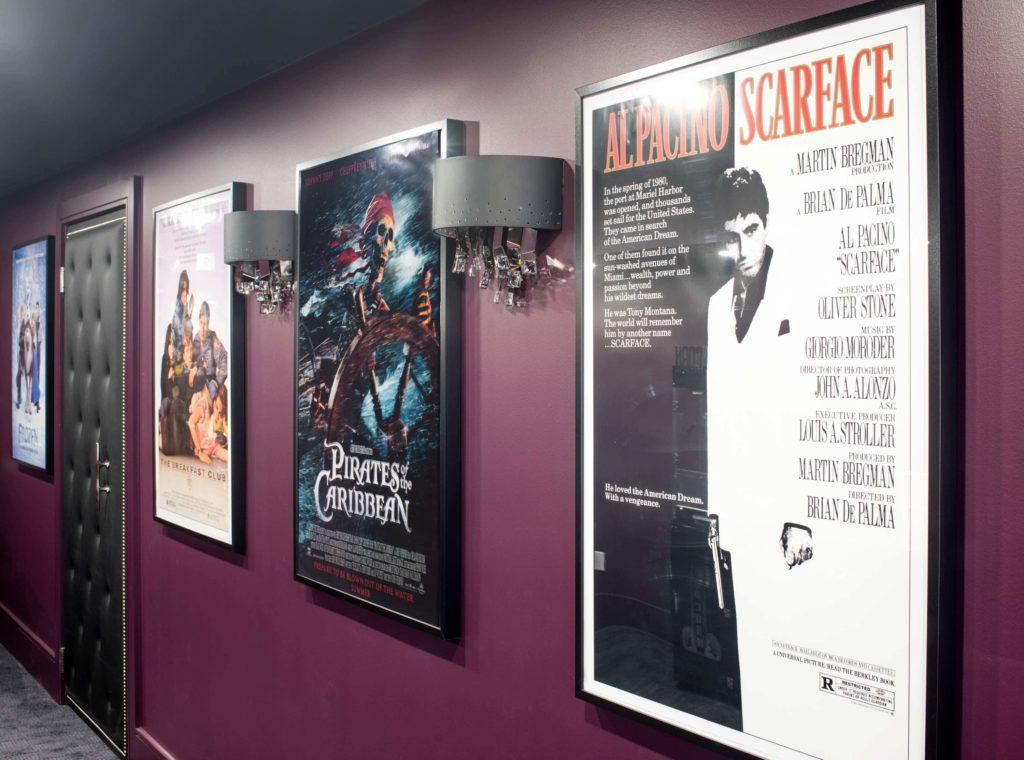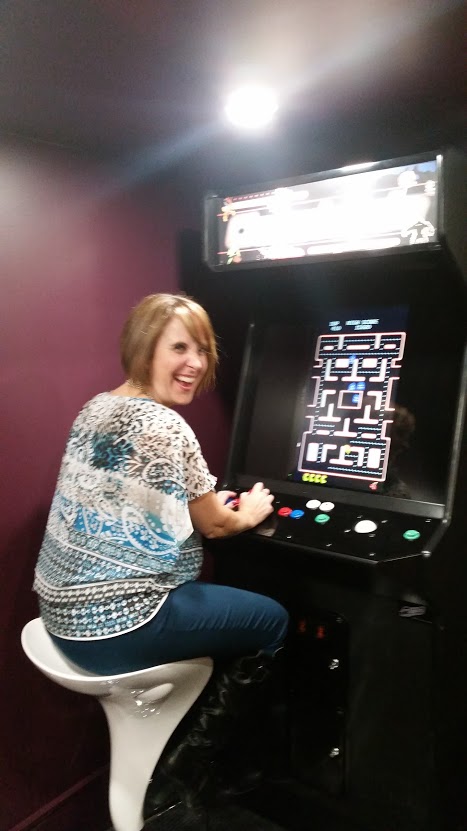 It was so much fun to film this video.  Be sure to watch to the end for all the bloopers!  Click on the image below and I'll see you there.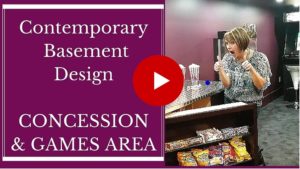 If you didn't see the glamourous movie theatre, you can read that blog posting here. It's a must see! The modern and bright gym is my favourite space in this entire basement design and you can see that here.
Are you planning a renovation project this year?  Contact me here and let's do this!