This Home Cinema VS Going to the Movies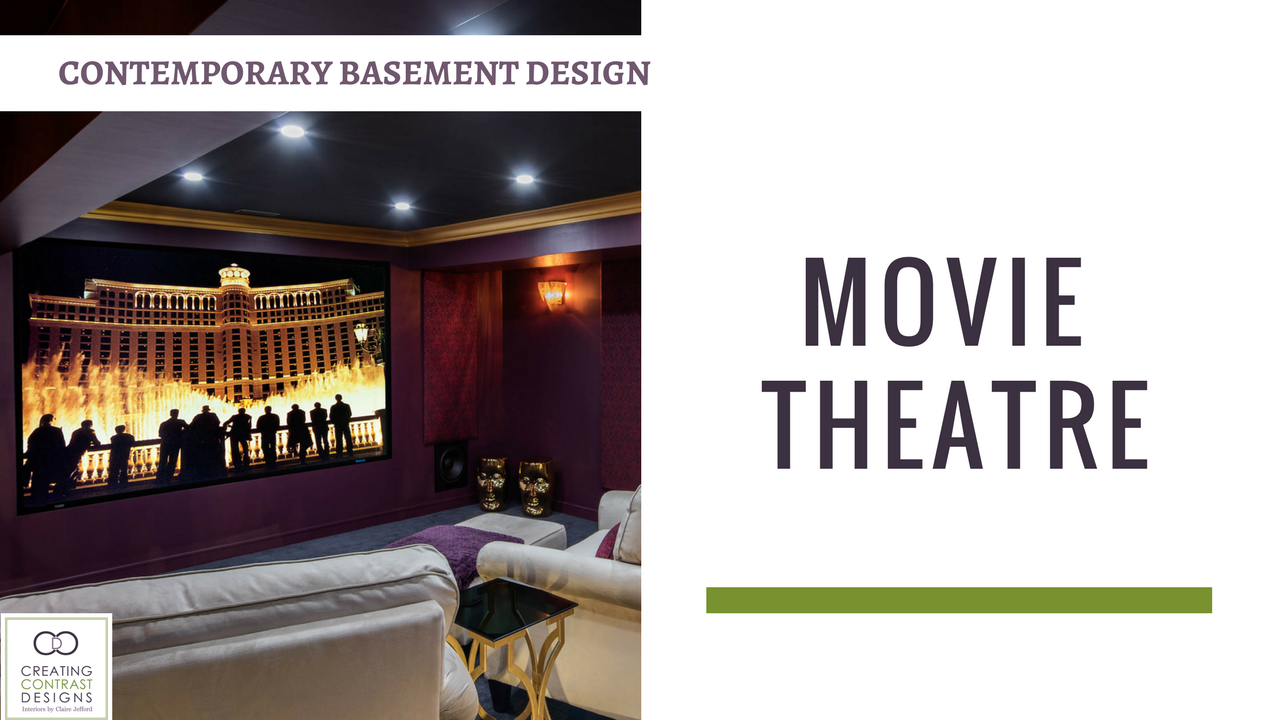 When you think about a Home Movie Cinema, it's likely that grand visions of custom finishes, beautiful acoustic panels, soft carpeting and cosy seating come to mind.  Not to mention, a large screen with an amazing audio and visual set up so one can fully appreciate the experience, right? Well, in this Home Theatre Interior Design, I promise you all that AND MORE!
But first, I want to show you the plans for the design; explain some of the challenges we encountered & share the renovation process so you can see just how big of a job designing this incredible room actually was.
Drawings and Plans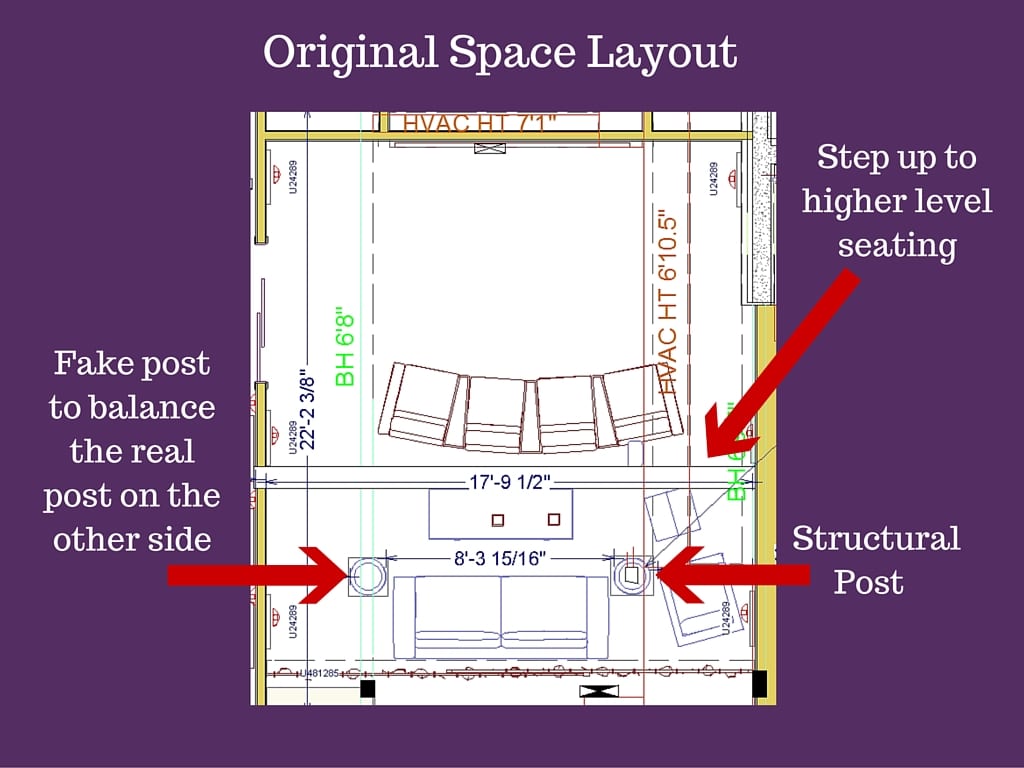 The cinema was the first area to be designed in this 3000 square foot basement.  Ultimately my clients did not want to lose any floor space by adding another 'fake post' as shown above to balance out the actual post in the space.  We also decided to move the red theatre seats to the back.
In doing so, I was initially concerned about the height restrictions with the raised step and bulkheads, but it all worked out in the end.  Below is a revised rendering. (NOTE: When doing the initial drawings, they are meant for space planning purposes only, not conveying finishes or furnishings)
And the Renovations Are Underway…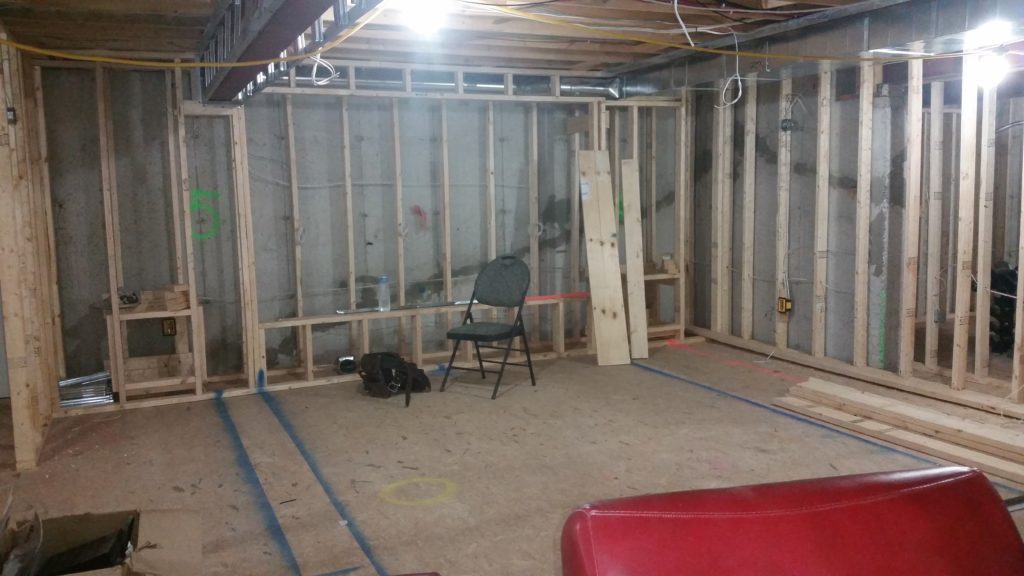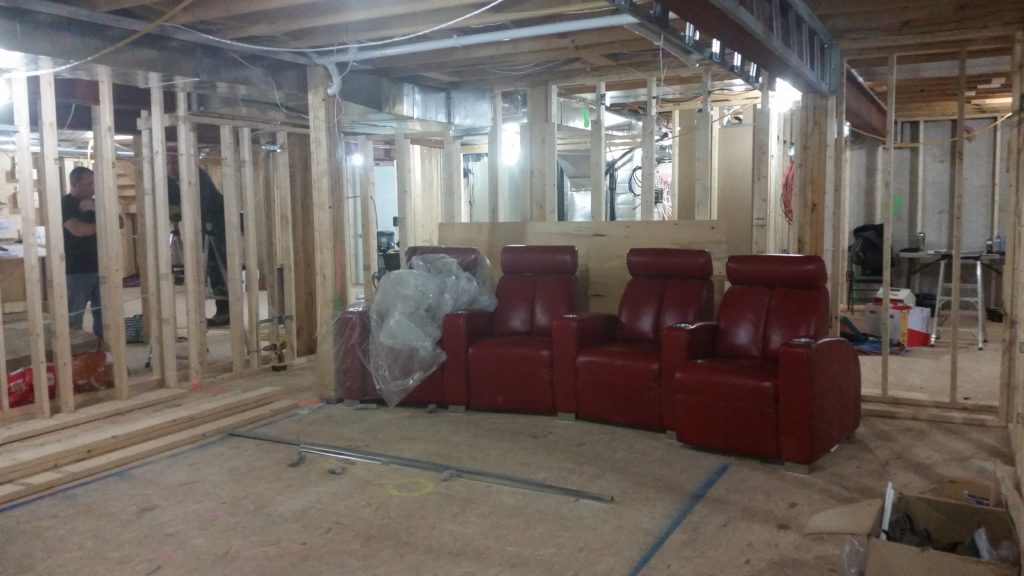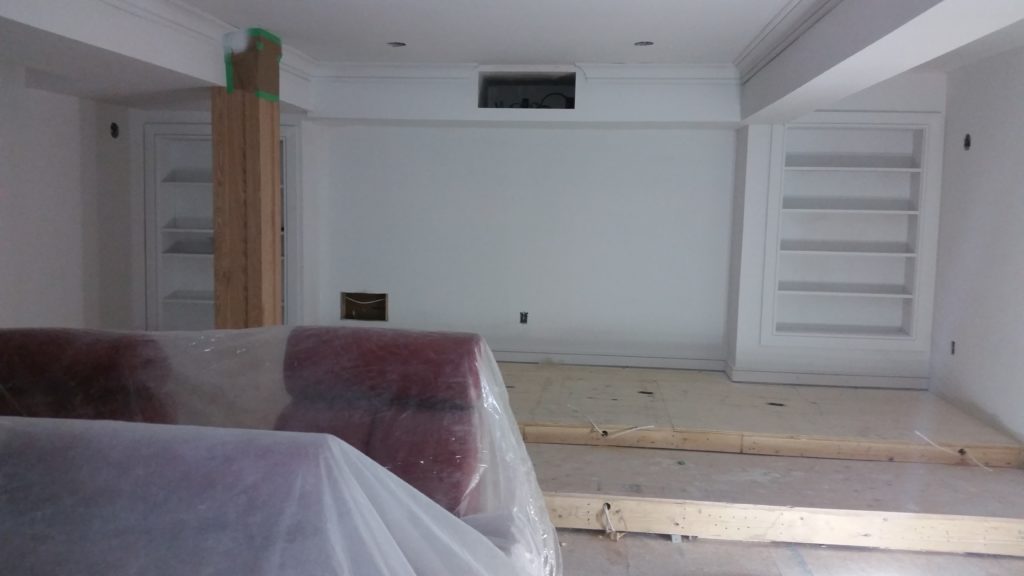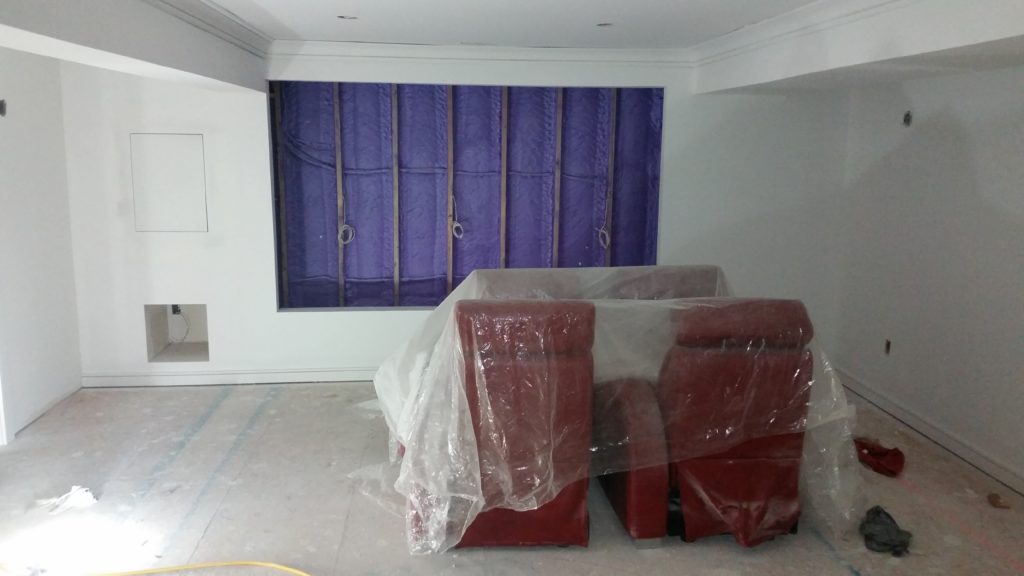 Design Details and Colour Palette
My clients already had their red leather theatre seats, so that is where we started in terms of putting together the decor palette for the theatres interior decor.  Below is a damask patterned fabric we sourced and chose for the acoustic panels and custom cushions.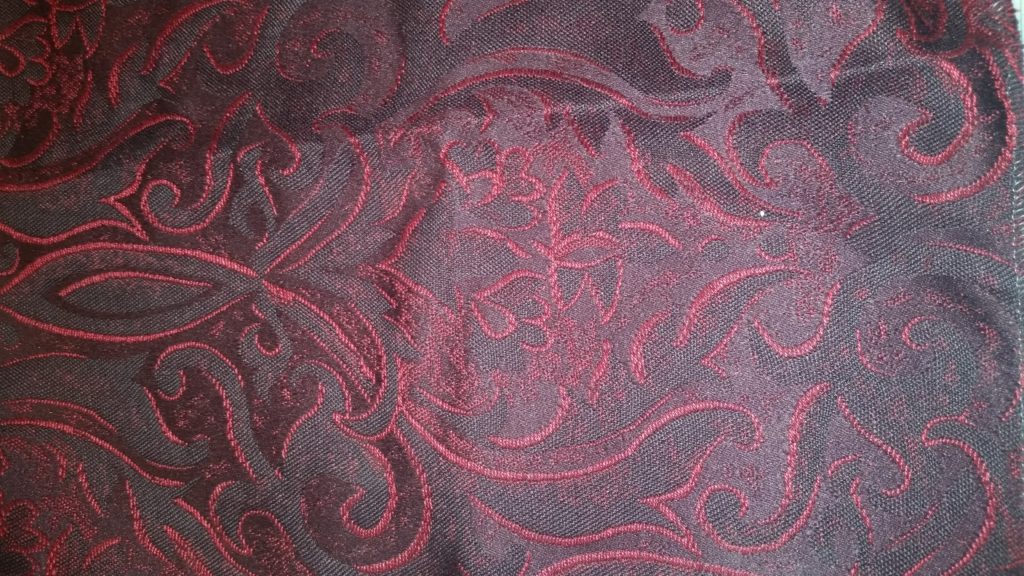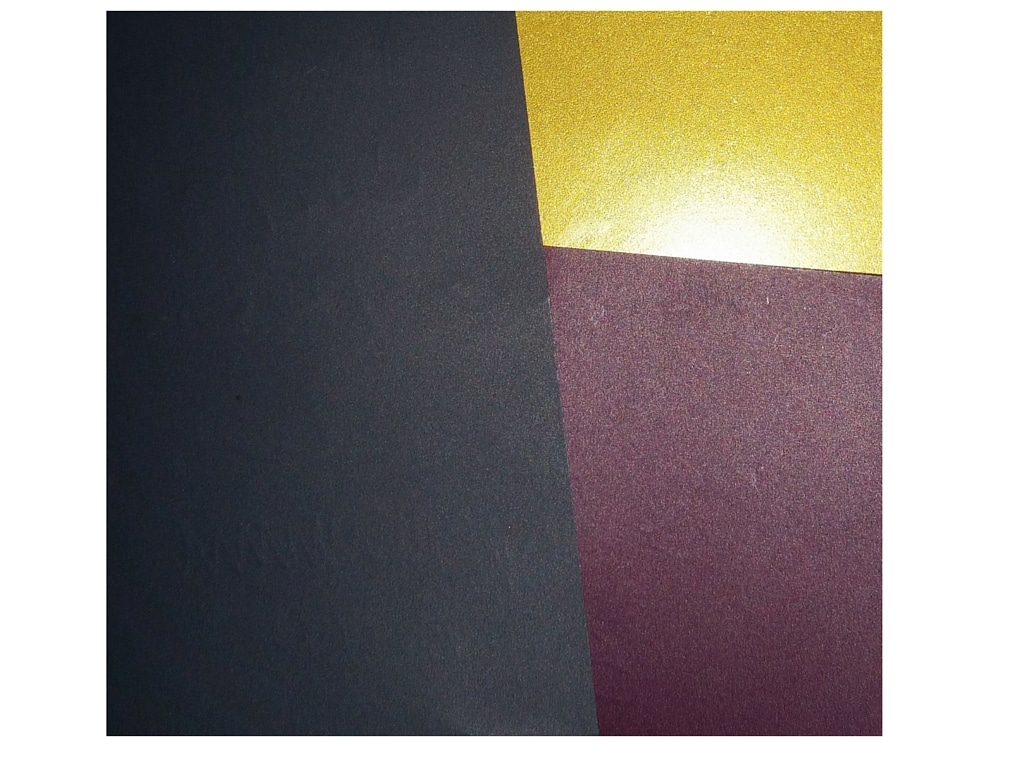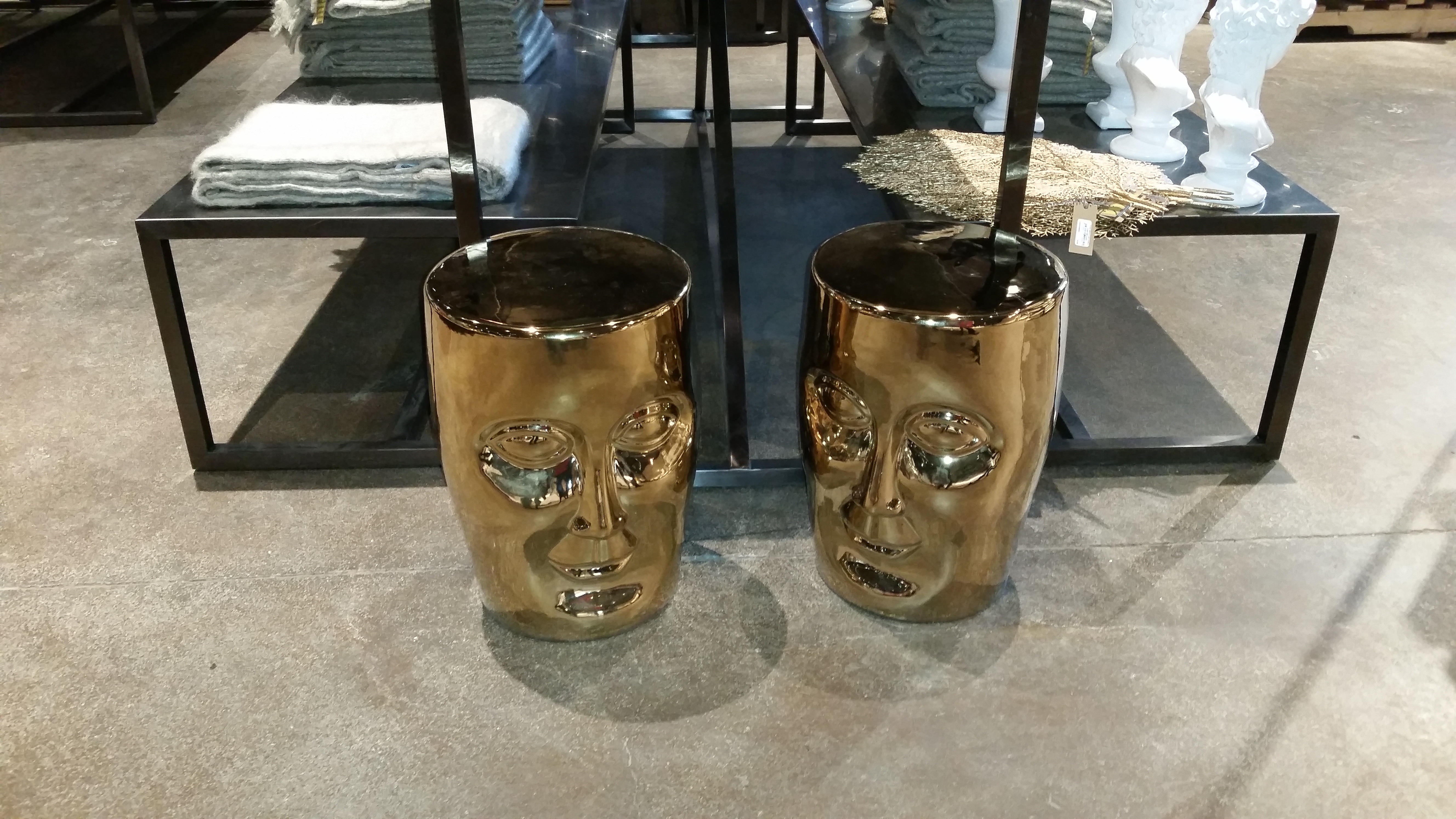 Time for the 'Red Carpet' Reveal!
Notice how we repeated the gold from the Oscar heads and crown molding, on the base of the side tables.  The height of the tables are also perfect in relation to the height of the chairs. The structural post on the left was framed in with wood, which we stained a dark colour so it would just disappear!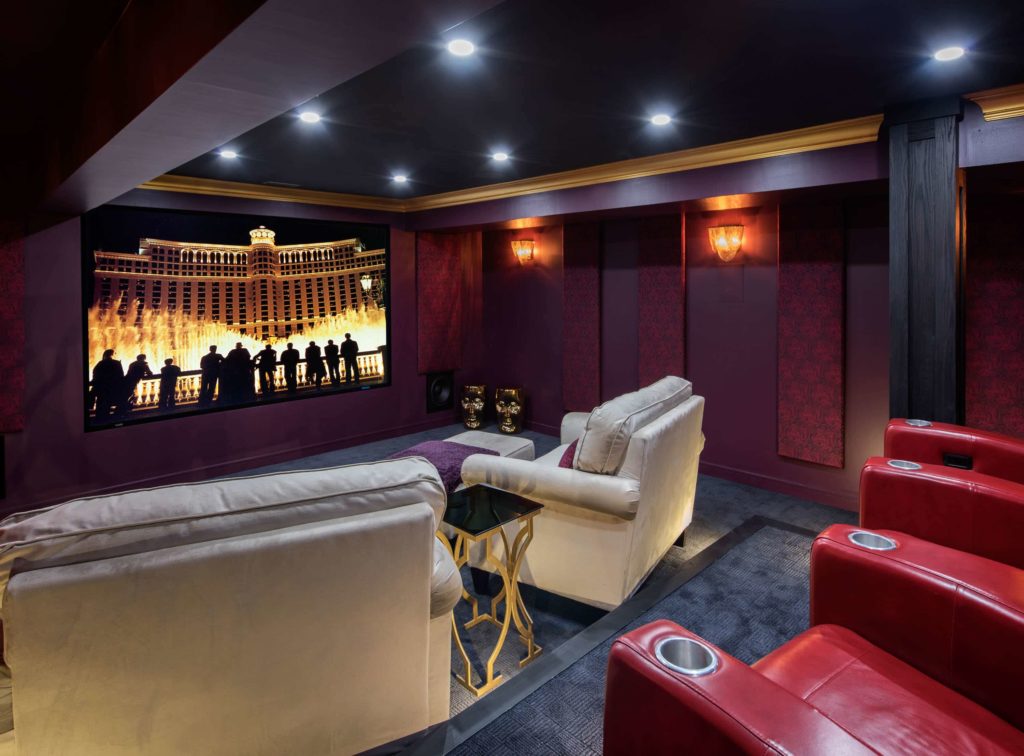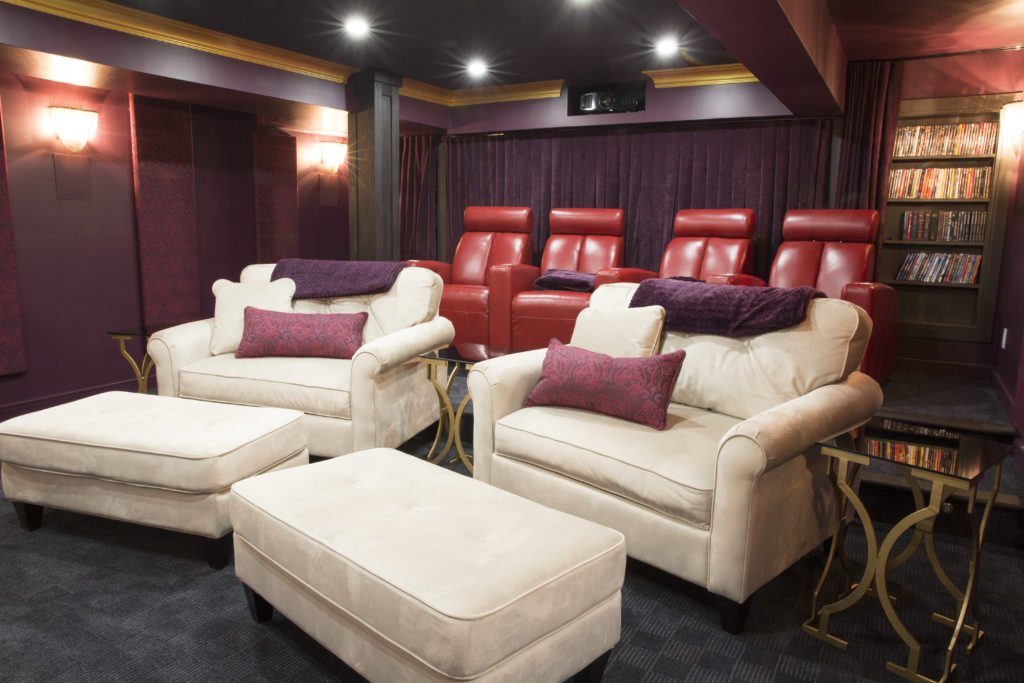 My clients say this design is exactly the look that they were hoping to achieve.  So what I want to know from you ,is where would you rather see a movie? In your own Glamourous Home Theatre such as this or out at the Cinema?   Comment below…I'd know where I'd rather be!
Don't miss my video of this glamourous home movie theatre where you can see more of the finer details as well as 'My Favourite Thing' segment. Click on the image below to view.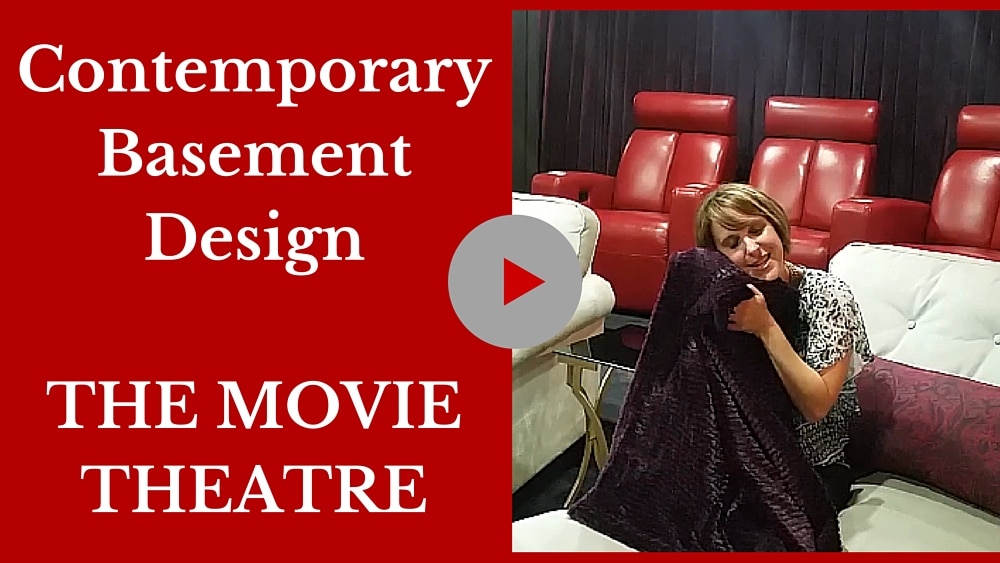 Did you see the amazing Home Gym in this basement?  Click here for the blog post and check out this link for the video. (It's my favourite in this video series)
Next week…the Concession and Games Area.  Because, a movie theatre just isn't the same without fresh buttery popcorn and an arcade, right?
Want to Love Where You Live in 2016?  Contact me here and let's do this!