Home Gym Design
Picking a Paint Colour?
Choose the right paint colour
the first time Let me show you how in just 5 easy steps!
BONUS: The Top 15 Shades of Gray by Benjamin Moore
We value your
privacy
. We will never share or sell your information.
Happy New Year!  I hope you had a fantastic Christmas. We spent most of the holidays at my parents cottage home on the lake, just north of Toronto.  This year was different to what we are typically use to because of the unusually warm weather, but you won't hear me complaining!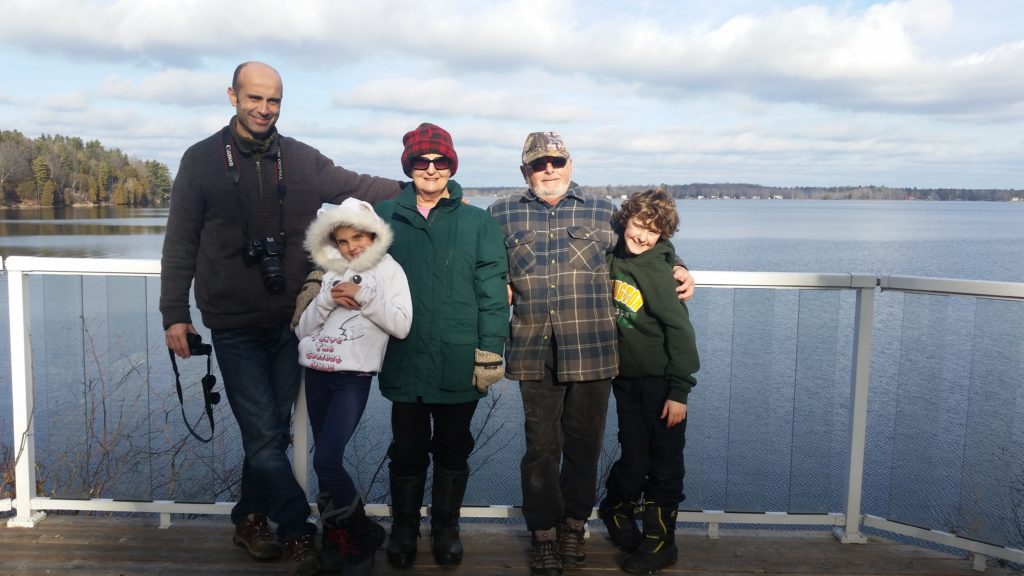 To kick off 2016, I am super excited to share with you a series of posts on an unbelievably amazing interior design project that I worked on with clients for over 14 months.  This was a basement renovation of more than 3000 square feet, where my clients required space planning of their previously unfinished space. You may remember me posting about their Contemporary Bathroom Design with sauna here, and now I am ready to reveal with you the rest of this stunning basement project.
To give you an idea of just how cool this project was, I was asked to include the following rooms into the design plans: A gym, movie theatre with concession/games area; a bathroom with a sauna; a living space with a poker room, pool table, large media unit with fireplace, a bar and even a secret Xbox room! Uh huh, I told you it was pretty unbelievable.
A Dollhouse View of the Basement
Once I created the layout for their space and we made some slight revisions, my clients continued with my services for the decorating phase. YAY!  I helped them in choosing every last detail of the cabinetry designs, as well as sourcing and shopping for tiles, flooring, furniture, lighting, custom accents, paint colours and well, pretty much anything else you can think of.
It was without a doubt, the most unique project that I have worked on to date and much more of a contemporary design style than I have done before.  To boot, I got to work once again very closely with Bryan Baeumlers company, Baeumler Quality Construction on the project.  Pinch me, was I dreaming?!
The Gym Design
Due to the vast size of this project, each of my blog postings will focus on certain areas of the design, starting today with my most favourite space… the 400 square foot gym.  By the way, I have also done a YouTube video series for this project, so if you are hungry for more, please click here to watch the video!
My clients already had some gym equipment which I measured prior to doing the design, just like I do with furniture when space planning for any other room.  There were also bulkheads, structural posts, a large electrical panel and a little cove to consider when doing the design. (see below)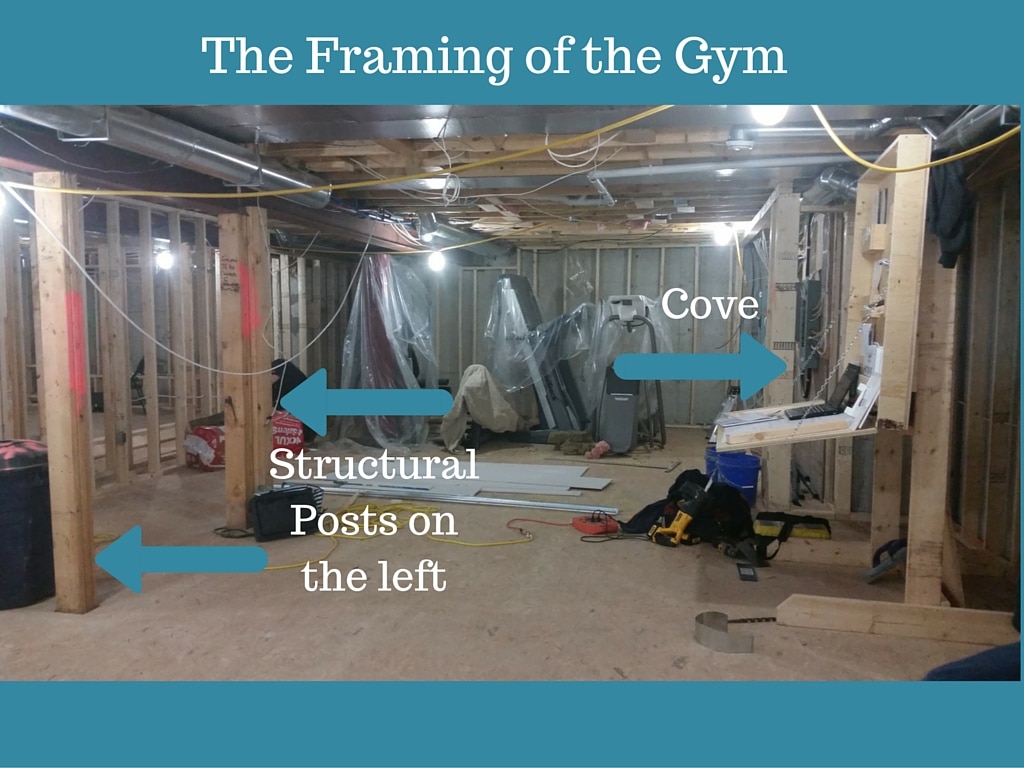 As my clients' preference was for a contemporary design style with plenty of colour, in my original renderings I painted the ceiling of the gym 'Chartreuse' which actually became the inspiration for the colour palette of this space.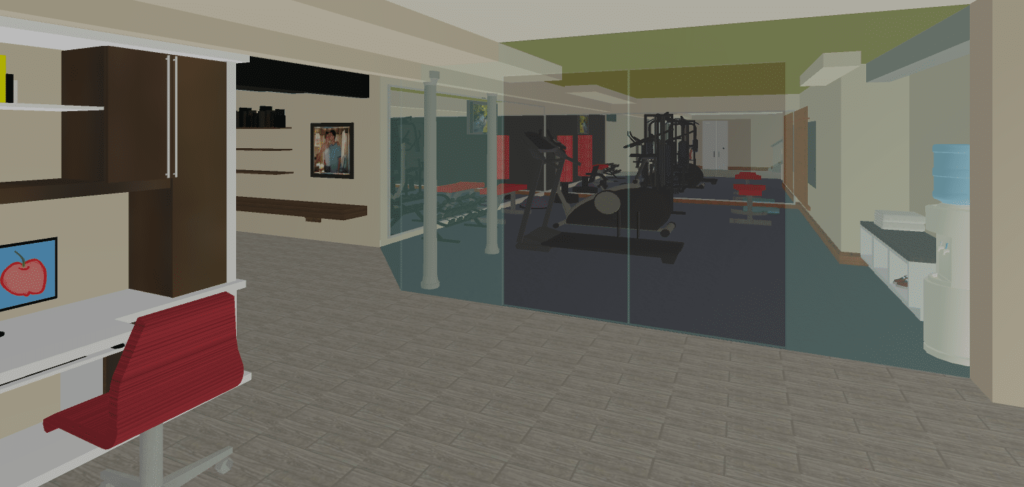 Before deciding on the final shade of the paint colour for the ceiling, we sourced carpet tiles for the floor.  We decided to use bold colours around the border of the room & gray for the centre area.
I specified Natural Cream, OC 14 for the wall colour (this is throughout the entire open areas of the basement) and Chartreuse, 2024-10  for the gym ceiling. Both colours are from Benjamin Moore.
Glass walls at the entrance with glass doors and the two mirrored walls keep this space bright and open. This is the first room you see as you come down the stairs and I think it is just spectacular! What about you?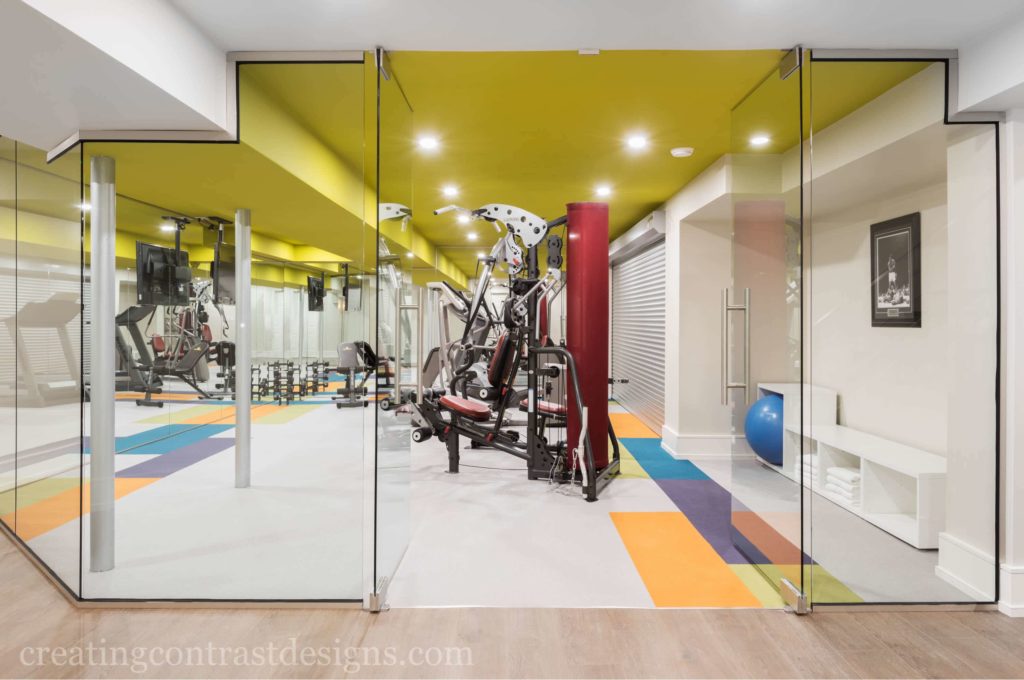 You will see that we kept the structural posts exposed and sprayed them silver for an edgy look and I designed the small inset cove area to serve as storage space for towels, shoes and exercise ball.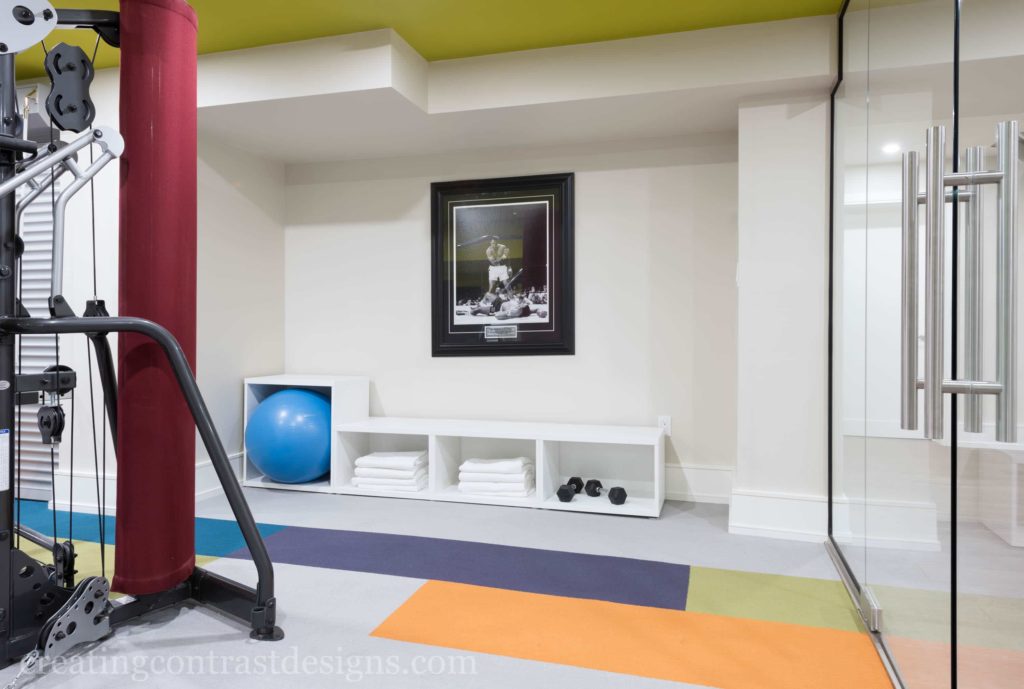 My favourite part of this this gym is the way in which we hid the 12 foot electrical panel…yes, you heard me correctly, 12 feet!  Between the Baeumler team, my clients and I, we brainstormed many different ways to conceal (yet make easily accessible when needed) this area of the room. Ultimately, it was decided that an awning, like one that you would use for an RV, in a silver finish would be the best solution to keep with the modern look.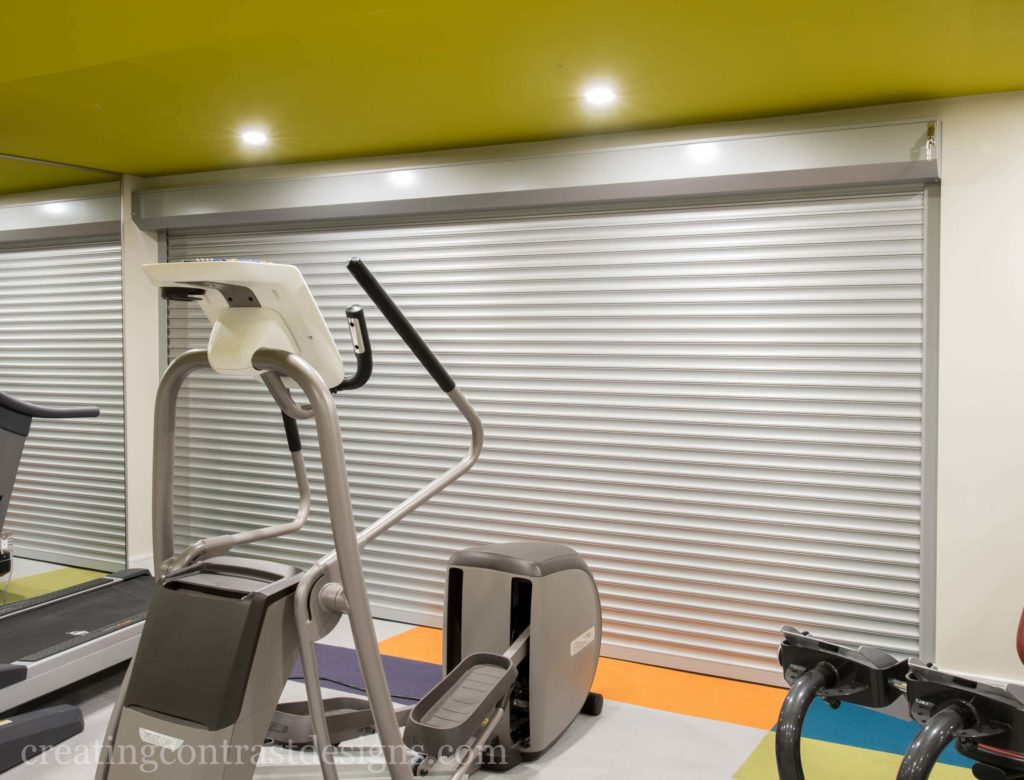 We also had audio and visual set up throughout the entire basement.  The TV is connected to Satellite and surround sound, with all components hidden out of site completely. Read more about the audio/visual set up here from PM Wyre, who did a fantastic job on this part of the project.
I wish I had a home gym like this to workout in, it would definitely be an incentive for me to work hard at keeping my New Years resolution of getting fit for 2016!
See more of this space in my YouTube video by clicking here or on the image below.
Funny but True, now Over To You
My client told me that when the painter took the lid off the can of paint for the ceiling to the gym, he was less than complimentary about the hue.  He thought it was completely fugly if truth be told. My client laughed as she and her husband both love it.  What about you? Could you live with this bold ceiling colour?
If you are in need of professional design services, please contact me here, I'd love to hear about your project!