How do you get the word out about your business? What do you provide to potential clients or business partners such as your trades or kitchen companies to show them all the amazing services you offer?  If you don't have anything yet, don't sweat it, that's why I'm here!
In this post, I want to share with you my latest marketing brochure for my interior design business & tell you:
Why I created this brochure?
Who will I give it to?
What am I hoping to accomplish with it?
Check out the video below to find out answers to those questions and more.
I decided to design a marketing brochure to be able to share it with my contractors; other trades; my kitchen company and also with clients.
On the cover of my brochure, I wanted to have a 'WOW' factor to grab attention.  So I used a professional photograph of my infamous white bathroom.  I also added my logo and tagline to tie in with my branding. (it looks blurry here because I copied the cover photo rather than grabbing the original..but you get the idea!)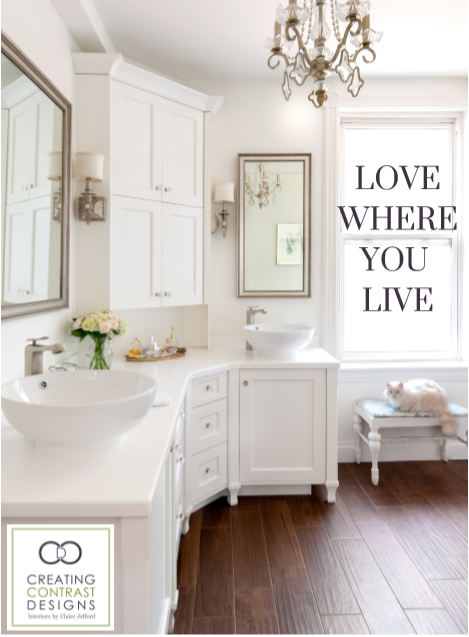 Inside, it has information about my services with a quick synopsis with bullet points. Creating this professionally printed brochure allowed me the the opportunity to meet with trades for a catch up and I made sure that I also met up with the kitchen company who built my clients' custom kitchen that is shown inside my brochure.
So consider how you can continue to build on the relationship that you already have with your suppliers or with your trades as well.
Not only does this feature what we can do, but it also has a client testimonial which is always powerful to include and share with others.  (see below)  Remember, if you don't toot your own horn, ain't no one else gonna do it for ya!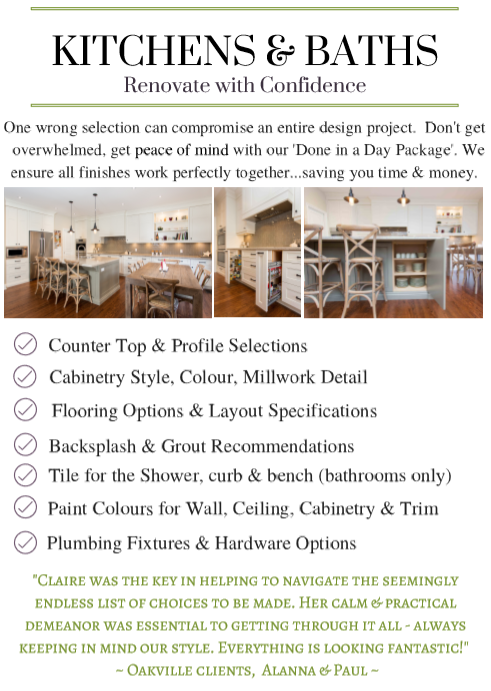 As we do a lot of 3D designs, I wanted to include this as a featured service. This is great because when I give this to my contractor, he can show this to his clients and confidently recommend why they should hire our interior design or decorating services.
The brochure lists what our packages includes & who would benefit from hiring our services. PLUS, with the rendering and then the after photo, then can also SEE what magic we can do for them!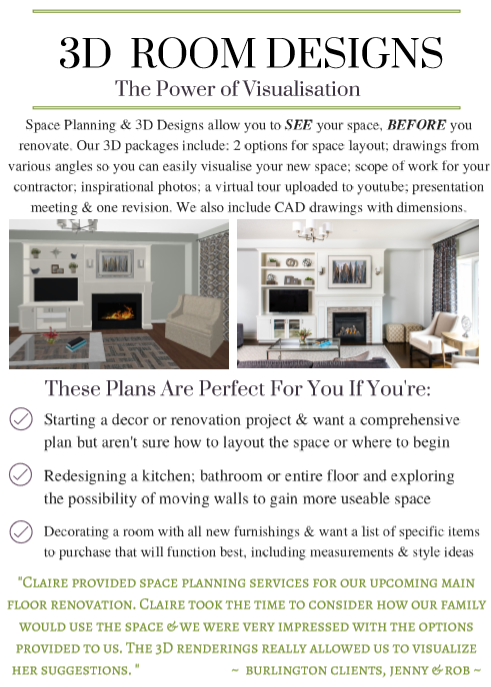 On the reverse side of the brochure, you can see all the other services that we provide. Adding photographs are great visual tools so potential clients can see the fabulous work that you do and you're also setting the standard for your level of professionalism.
When you are designing a similar marketing product, be sure to add in any awards you have received; memberships you are a part of and a professional headshot of you – so potential clients can connect with you on a more personal level.
I'd love to hear if you've done something similar and if you found success with it. Let me know by commenting below.
Want more one-on-one advice for your business?  Did you know that I offer Coaching?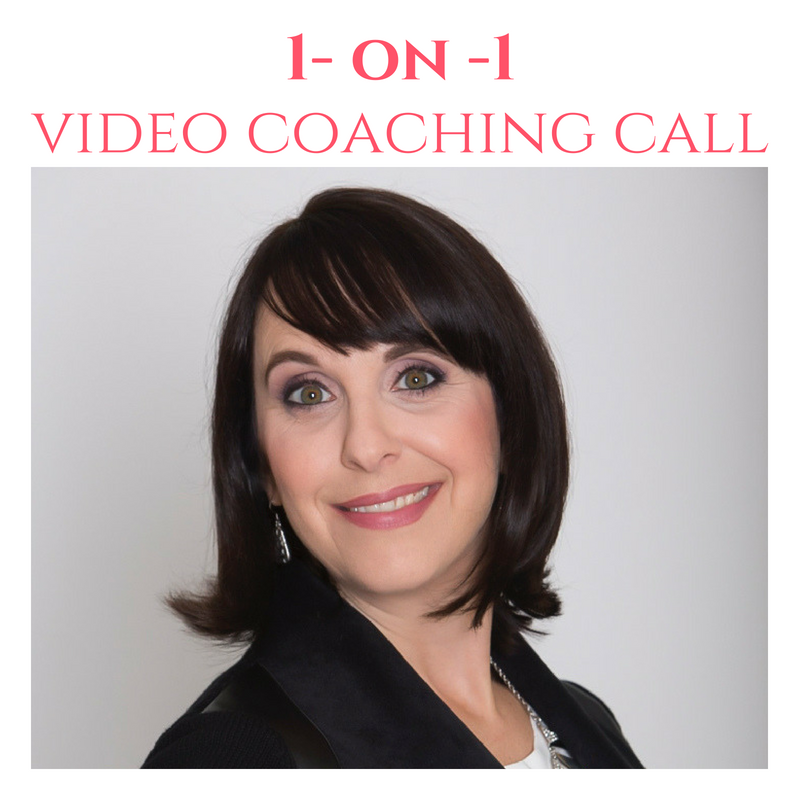 Find out more about my 90 minute video coaching call here.