Interior Design Mood Boards
For Designers!
Design Services and Rates Guide A FREE Resource for Your Interior Design Business
We value your
privacy
. We will never share or sell your information.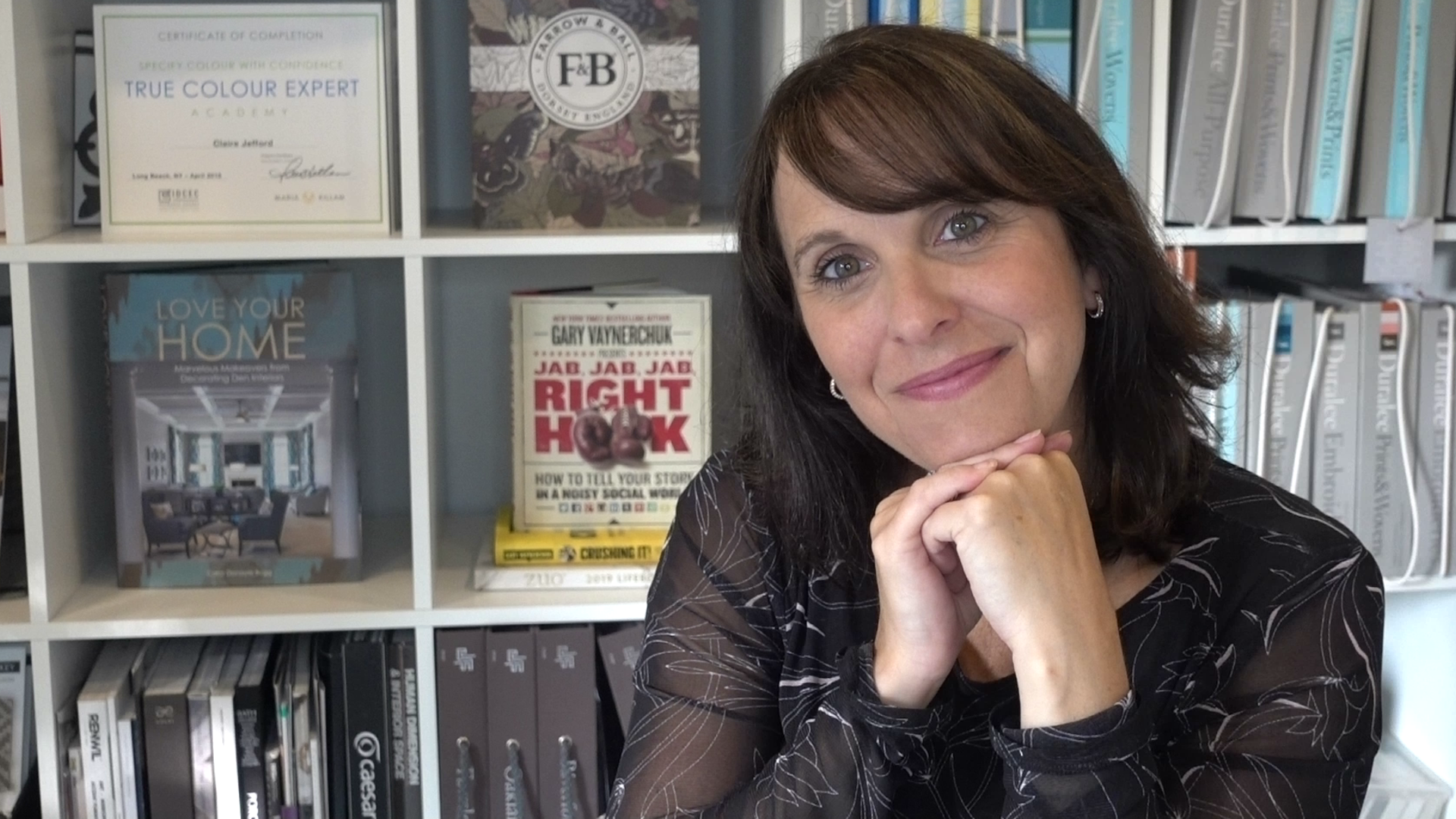 INTERIOR DESIGN MOOD BOARDS
Not getting the sales you want in your interior design business? Watch my latest video to see how I share my vision for a space with my clients & get more sales because of it.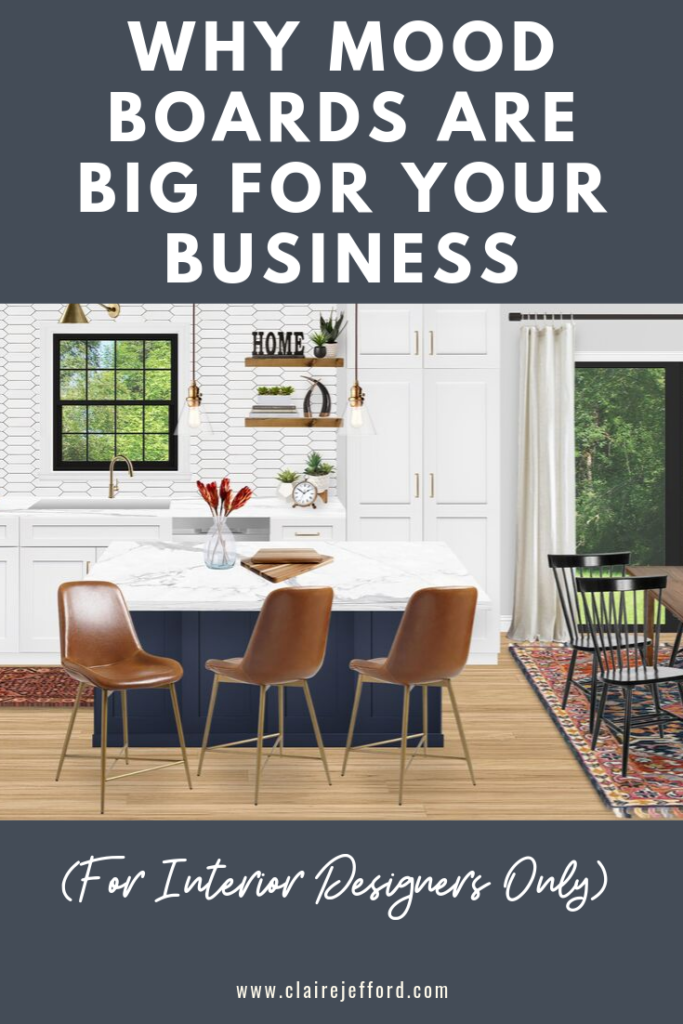 If you're getting frustrated in not "closing the sale" with clients, let me show you exactly what to do in order to successfully sell clients on your vision for their home.
Mood Boards have been an invaluable tool for my business. You can see proof that this strategy works by checking out my vast portfolio of interior design work, featuring over 16 professionally photographed projects. We include mood boards in all of our custom interior decorating presentations for our clients, who then continue with our services to see their project through to that exciting final reveal day!
Before I dive into why you need to be using interior design mood boards in your business, I want to touch briefly on what a mood board is, just in case you are not familiar with this term.
A mood board is like a vision board. When you look at a mood board, it should tell a story or have a theme through a collage of ideas or your desires based on the images, colours and text. Although you can create physical mood boards with fabrics and various other samples, I'm referring to digital mood boards created in a software on your computer.
Here is an example of mood boards we created for a recent clients custom bedroom design.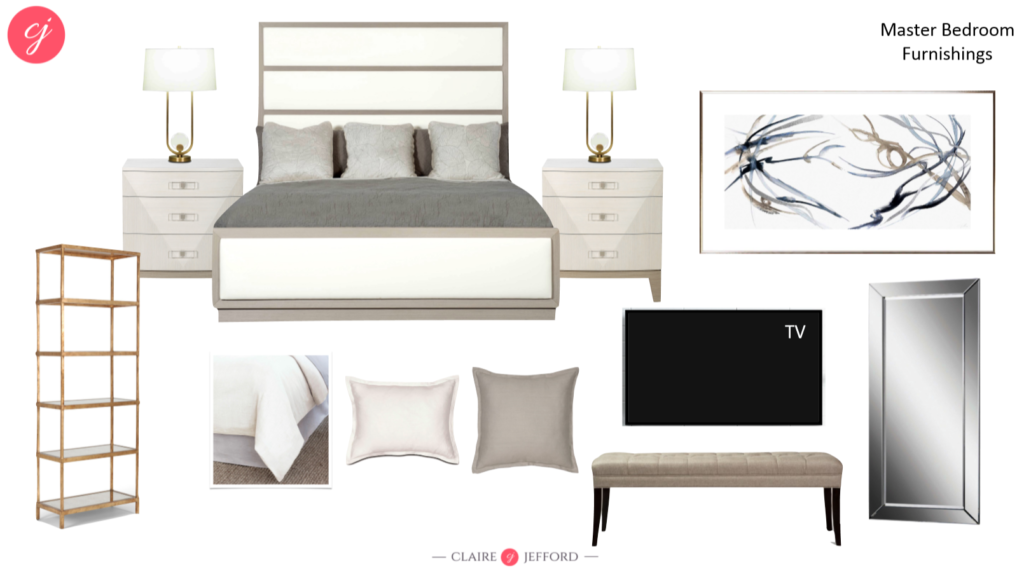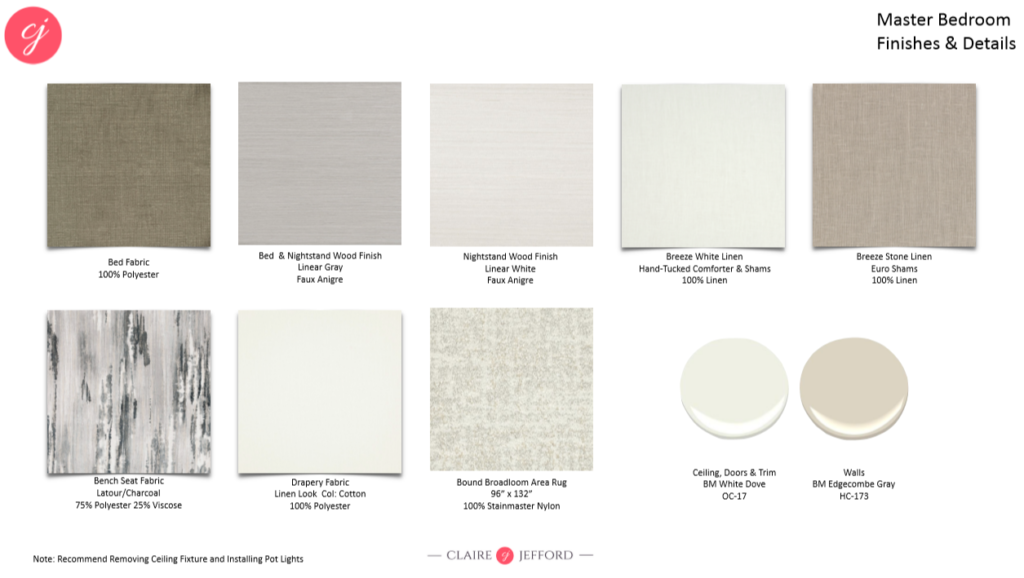 4 Reasons To Use Interior Design Mood Boards
Reason #1
Interior design mood boards are essential to include in your presentations as they allow you to easily convey your design ideas to your clients, which in turn helps them to see AND better understand what you are proposing for their space.
Many clients hire an interior designer or certified decorator because they find it difficult and often impossible, to visualize how something will look. In utilizing mood boards, your designs can come to life, enabling clients to understand your brilliant ideas.
Below are 2 more mood boards we designed for another clients master bedroom.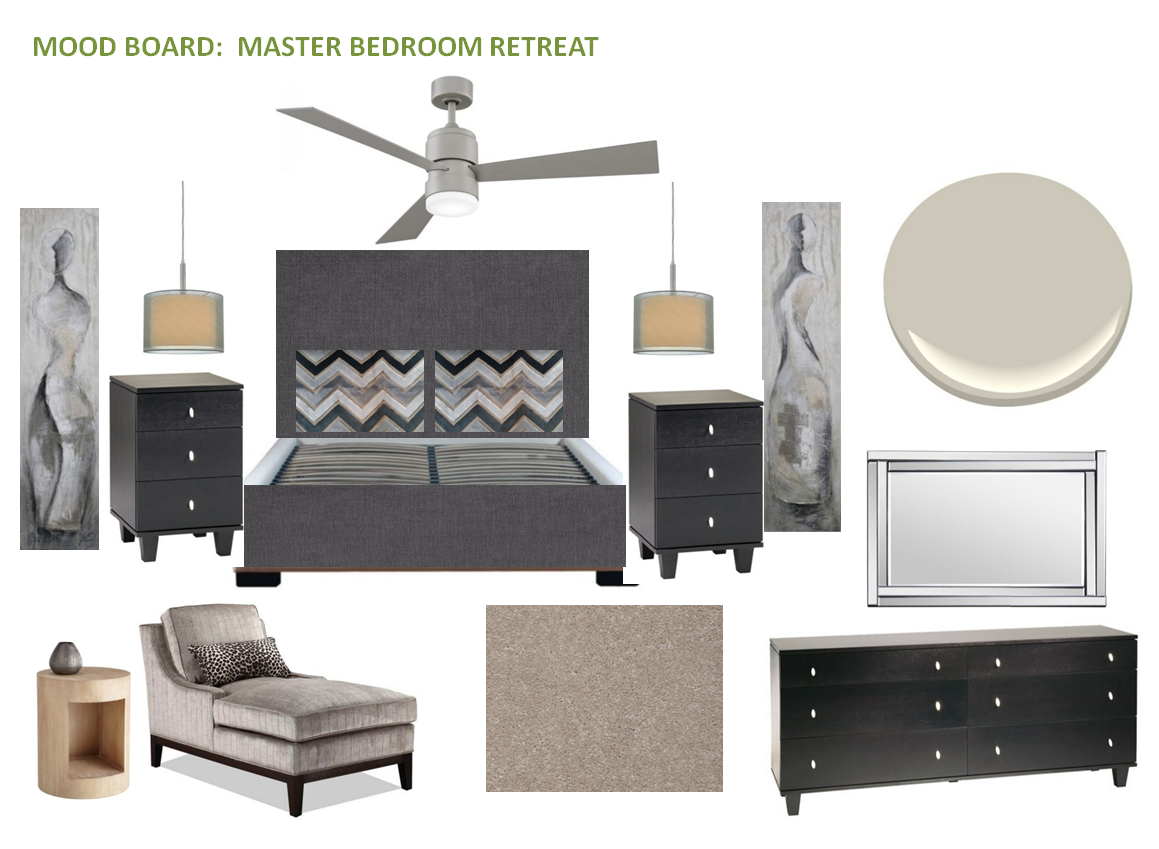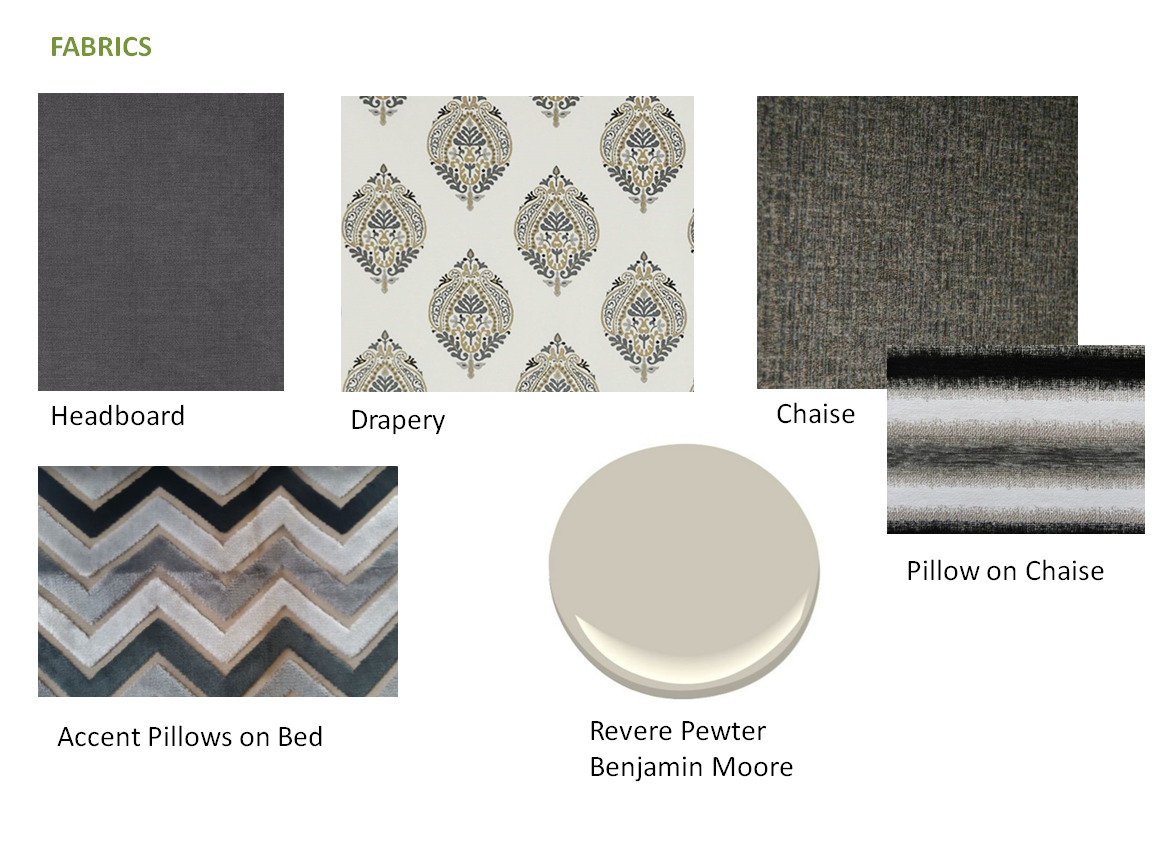 Reason #2
Get the sale. Now that clients can see your brilliant ideas for their home,  you are much more likely to sell them on your vision. Clients can get excited about what the final outcome will be and how everything comes together so beautifully.
For the mood boards shown above, our clients loved everything we proposed. They were quick to make their decision and moved forward with the entire proposal, purchasing everything we proposed for the space.
Here are some of the professional photographs so you can see how beautifully it turned out.  Photo credit to Stephani Buchman.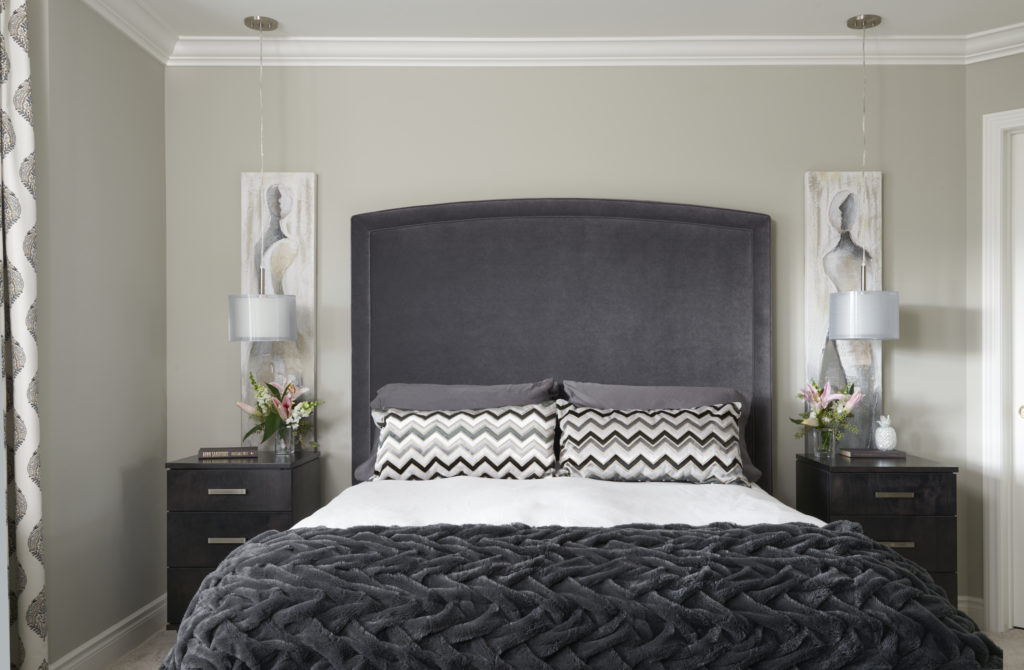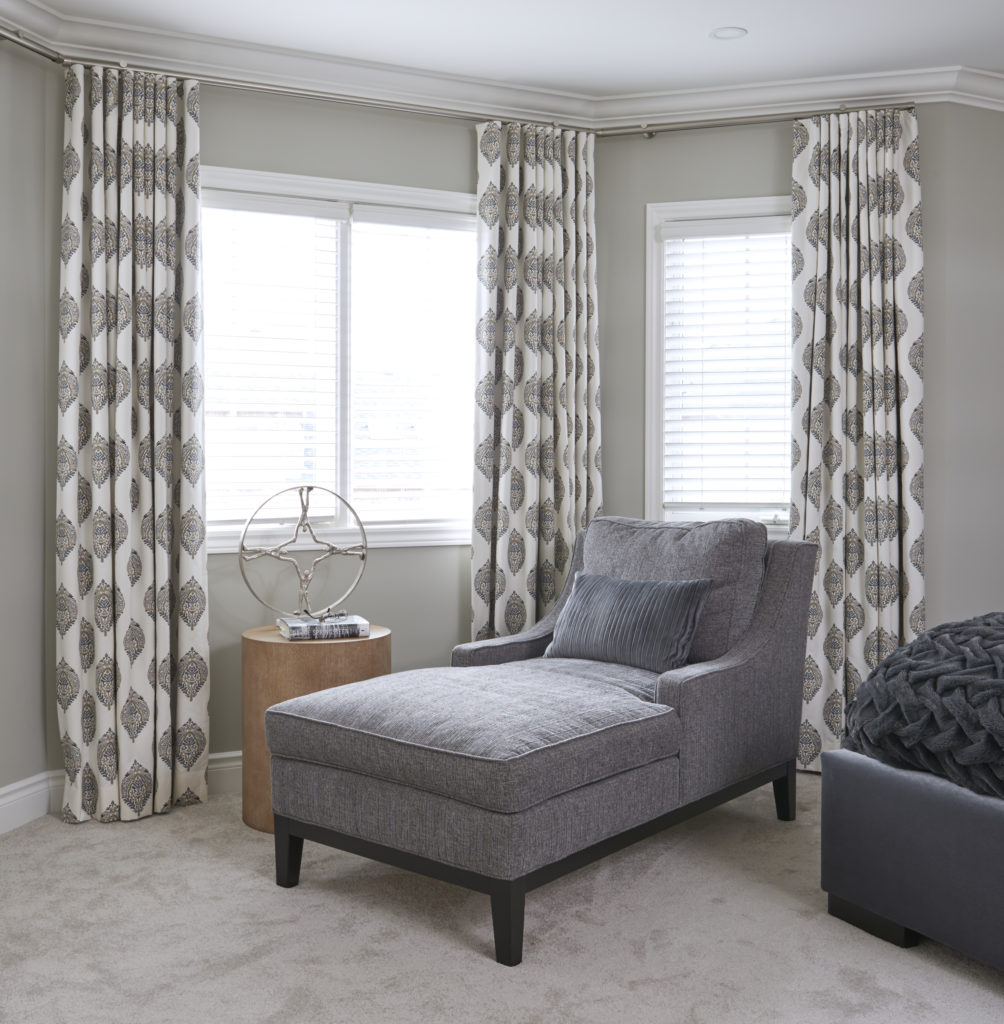 Reason #3
Interior Design Mood Boards make it easier for you to keep client work organized.
We have a folder for each client where we keep all paperwork pertaining to their project. The client folder includes email correspondence, spec sheets on items we've sourced, client contracts, etc.
We also include the final mood boards in these files. This is great not only for you to be able to reference easily as needed, but also when you are meeting a trades person or supplier to discuss details of the design.  Everything is easily to hand!
Reason #4
Better Manage Client Expectations.
You can use sample Mood Boards of previous projects as a helpful tool to show clients in the initial consultation meeting so they know exactly what to expect from your presentation.  Many clients may not know what a mood board is, so showing examples at this first meeting will allow you to manage their expectations of what's to come AND lead to the next phase of services.  Plus, they can start to get even more excited about their project and working with you!
Now you know why using mood boards in your client presentations are crucial for getting the sale. But what about how to present your services and what to charge?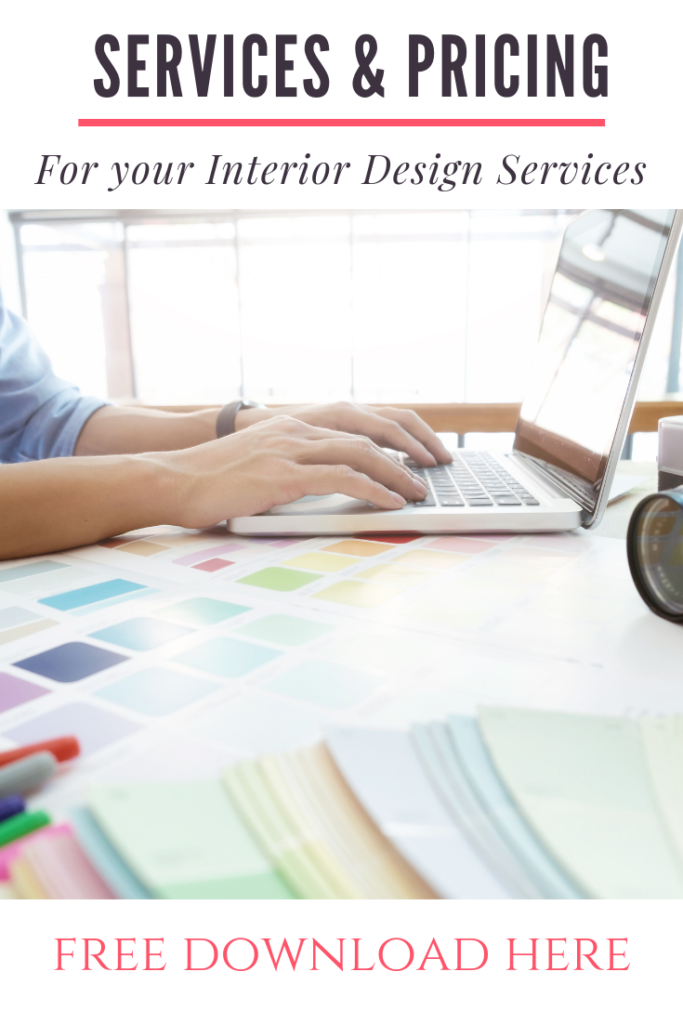 I've got a FREE download for you that lists different services you can offer & estimates of hours per design package to give you an idea of what to charge. I include a FREE coaching video as well where I explain further details of what to consider when putting together your service offerings. Click here to get your free downloads now.
Stay tuned for my next video where I review different Interior Design Mood Board apps with the help of some of my Designer friends.