Current Projects: Mudroom, Powder Room & More
Picking a Paint Colour?
Choose the right paint colour
the first time Let me show you how in just 5 easy steps!
BONUS: The Top 15 Shades of Gray by Benjamin Moore
We value your
privacy
. We will never share or sell your information.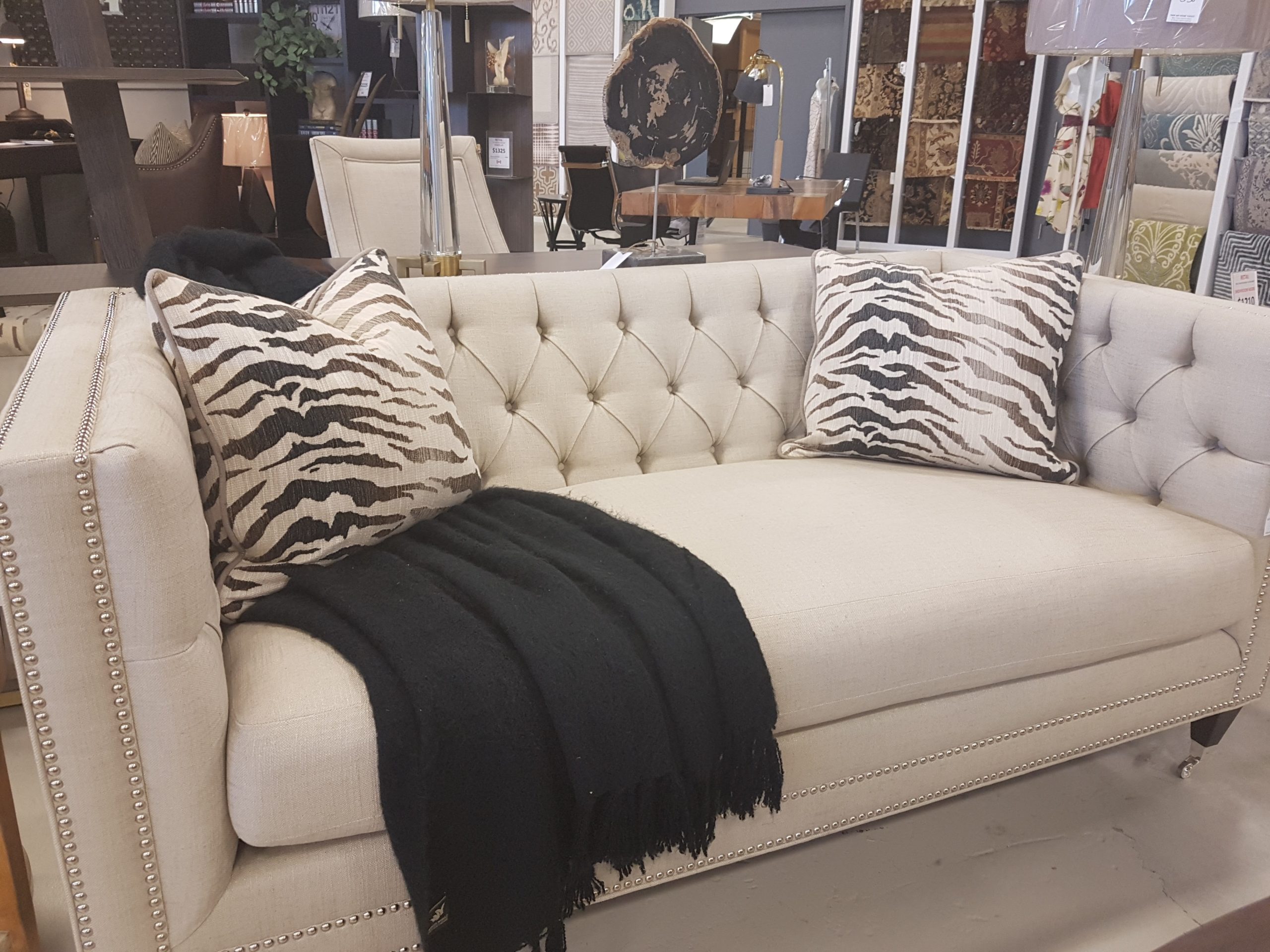 The month of May typically sees a bit of a slow down for new inquiries and that's ok by me just now as we have plenty of projects on the go.  Here's a round up of what interior design and decorating projects we've been working on.
Project: Small Living & Dining Room Redesign
Our Burlington clients hired us to create a new layout for their main floor living areas & assist with choosing finishes for updating their kitchen; sourcing furniture and paint colours for a well put together interior design palette.
Challenge:
Although the size of the rooms we were hired to redesign were not overly large, sometimes the smaller the space, the more challenging it can be to tick all the boxes on our client's wishlist.  However, we came up with a couple of great options for them, because that's what we do! See below.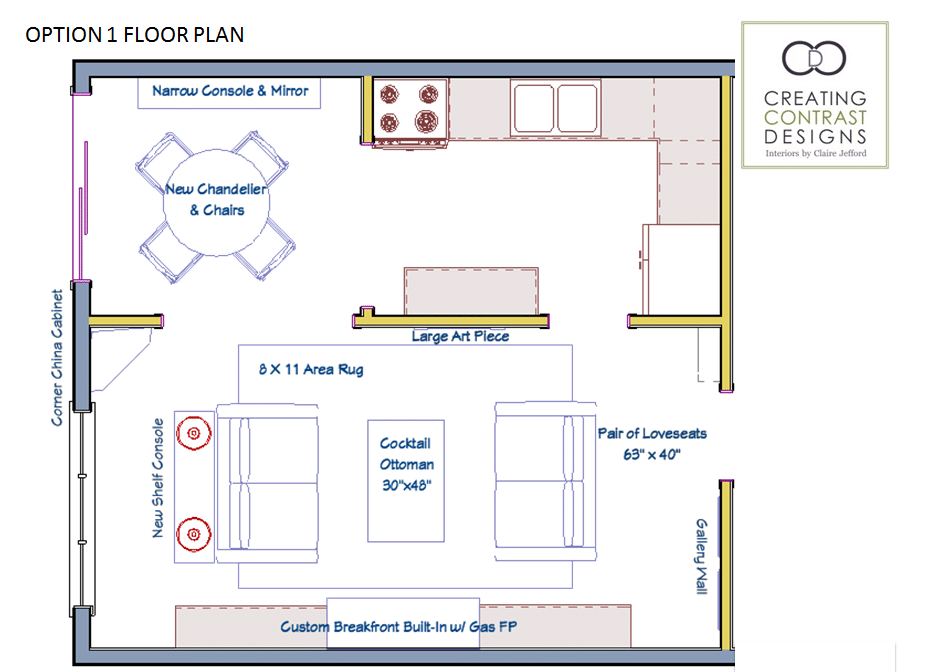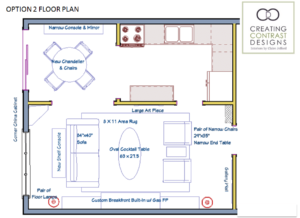 Furniture options with Moodboard:
Elevations for Custom Cabinetry Built In Design
Finishes: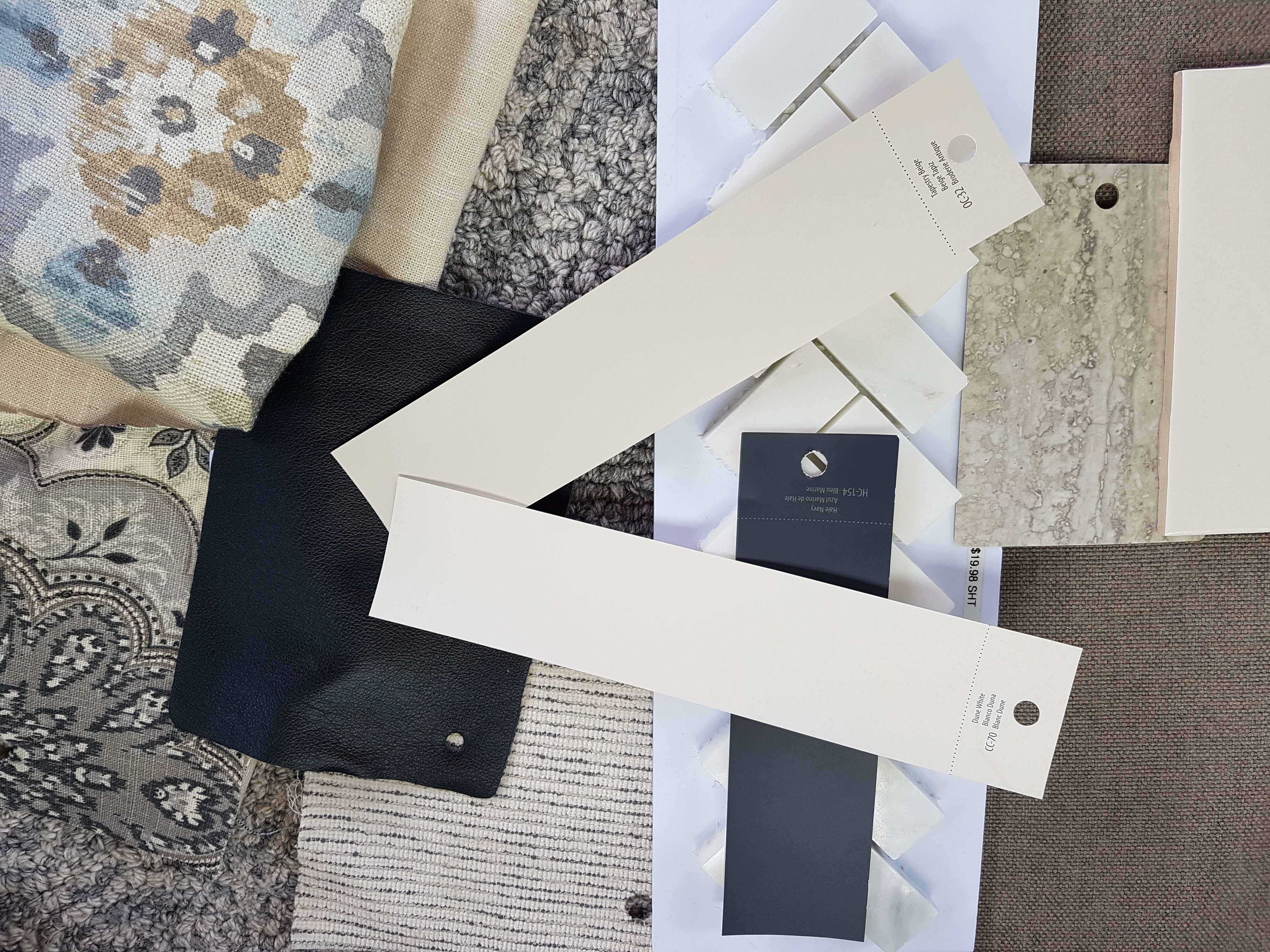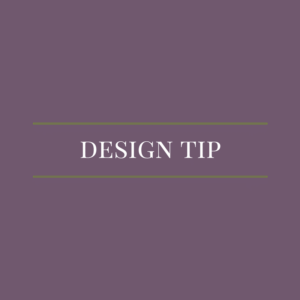 A great idea that my assistant suggested was to NOT do an area rug in the dining room.
The reason being was because it is a fairly small space, adding an area rug would draw your eye to the floor and your attention to the bit of hardwood around it. Thus, making it feel even smaller. No rug = more open look with less clutter.
Wallpapered Powder Room
We are also working on 4 rooms for a wonderful client in Oakville, Ontario.  We re-designed their living, dining & family room, and a bedroom.  (You can now see professional photos of that project here!)
They also asked if I could choose a new paint colour for their powder room.
My response, "How about wallpaper?!!"
The ledge behind the toilet couldn't be wallpapered, so I recommended a custom piece of granite. This granite is 'Black Pearl'.
Not only does it tie in nicely with the wallpaper, it also finishes off that otherwise awkward space beautifully.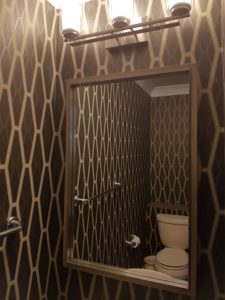 Repeat Clients
When clients hire me back to work with them again, it's one of the biggest compliments I can get! The funny thing is, when I return to a home that we've designed, it feels like I'm coming home again myself.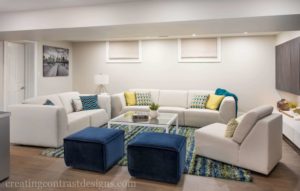 These lovely clients called me back to re-design their laundry/mudroom.  We are going to take down all the walls, add custom cabinetry and try to add in an area for folding laundry.
I'm really excited about this project for a few reasons.
1 – I love working with these Campbleville clients
2 – They have great taste and as you can see from their basement project here, they are not ones to shy away from bold colours and fun finishes.
Instagram
I've also started to get serious about my Instagram, finally!  We are thoughtfully curating a gorgeous feed of our projects.  Below is how my feed looks..what do you think so far?
We are just getting warmed up on Instagram and adding new photos weekly, so be sure to follow me here.
Facebook
On my Facebook page last week I did, a Sofa Series where I shared videos of beautiful sofas from my design centre with pricing.  I included the retail costs as well as the cost to my clients, after my designer discounts are applied.
Here was DAY 4: SOFA SERIES WITH PRICING
Silva Loveseat: Straight arm; chrome nailheads; tufted back; legs with dark wood & chrome castors
Retail price starting at $3924 My Designer Price starting at $3335.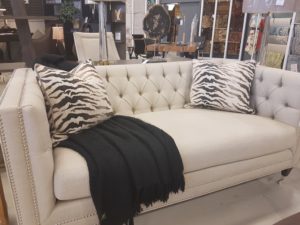 I try to do regular series, so why not follow my Facebook page here. 
So that was my week!  Of all the projects that we are working on, which is your favourite?
To 'Love Where You Live', contact me here and let's create something beautiful together!