How to Avoid Costly Mistakes When Choosing Finishes
Picking a Paint Colour?
Choose the right paint colour
the first time Let me show you how in just 5 easy steps!
BONUS: The Top 15 Shades of Gray by Benjamin Moore
We value your
privacy
. We will never share or sell your information.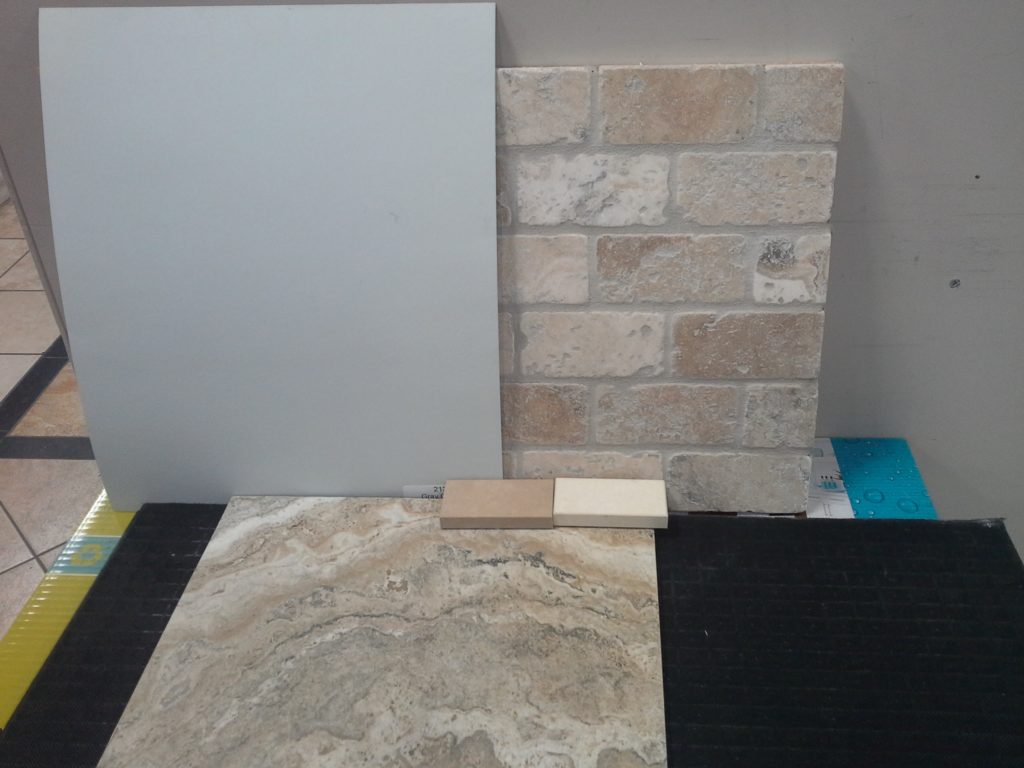 Choosing finishes for a renovation or decorating project can be a daunting and overwhelming experience for many home owners.   As with anything, frustration arises and costly mistakes are made when we are confused about where to start the process and feel pressured to make quick decisions.   So where does one begin when faced with this dilemma?

Begin With The Elements That Will Outlast All Others
Last week I met with Rose, a lovely lady who hired me for the day to help her choose finishes for a cottage she recently purchased in Long Point.  She and her husband are working with an architect to redesign the exterior of the cottage as well as the layout of the interior to better suit their needs.
Rose wished to find a stone for the front of the cottage and repeat it inside with the refacing of the current fireplace.  So for this project, we started with the brick selection as this is a major fixed element that MUST be considered when putting together the overall colour scheme and finishes.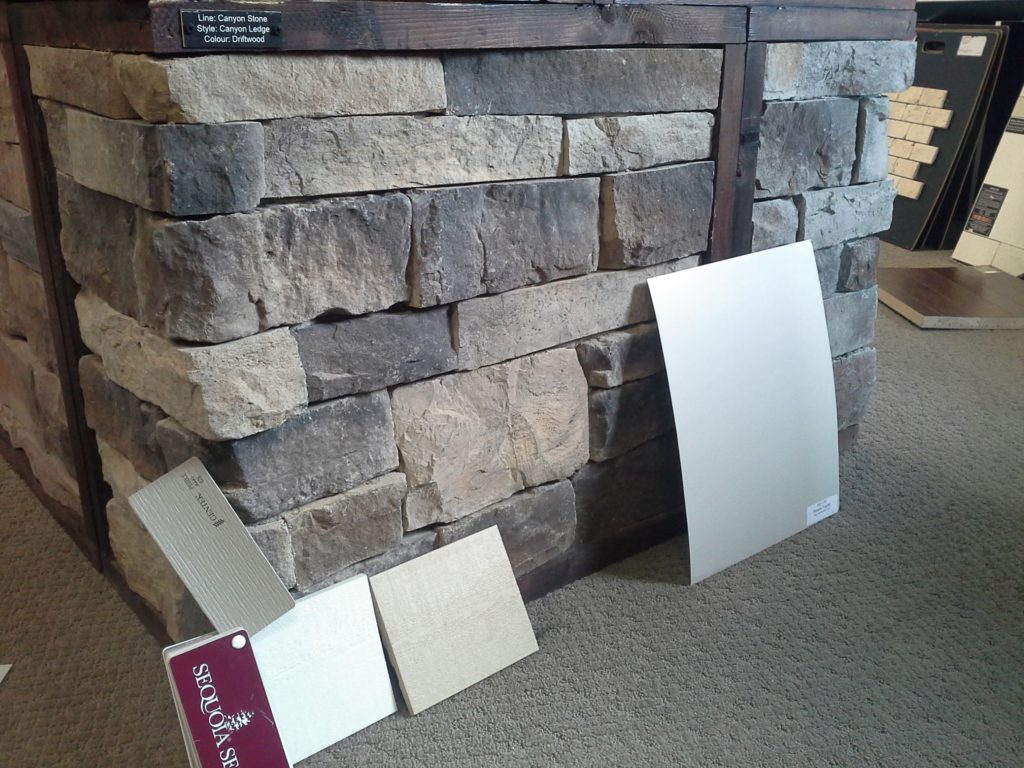 We also picked out colours for the siding, trim, shutters as well as an interior paint colour for their open concept living space.  When viewing exterior finishes be sure to take the samples outside.  The look of the brick in the store  compared to viewing it outdoors in the daylight was quite drastic.
We then moved on to picking out hardwood flooring which will be used throughout the majority of the main floor.  When choosing hardwood, remember that the different widths, tones and species all play a part in dictating a certain style.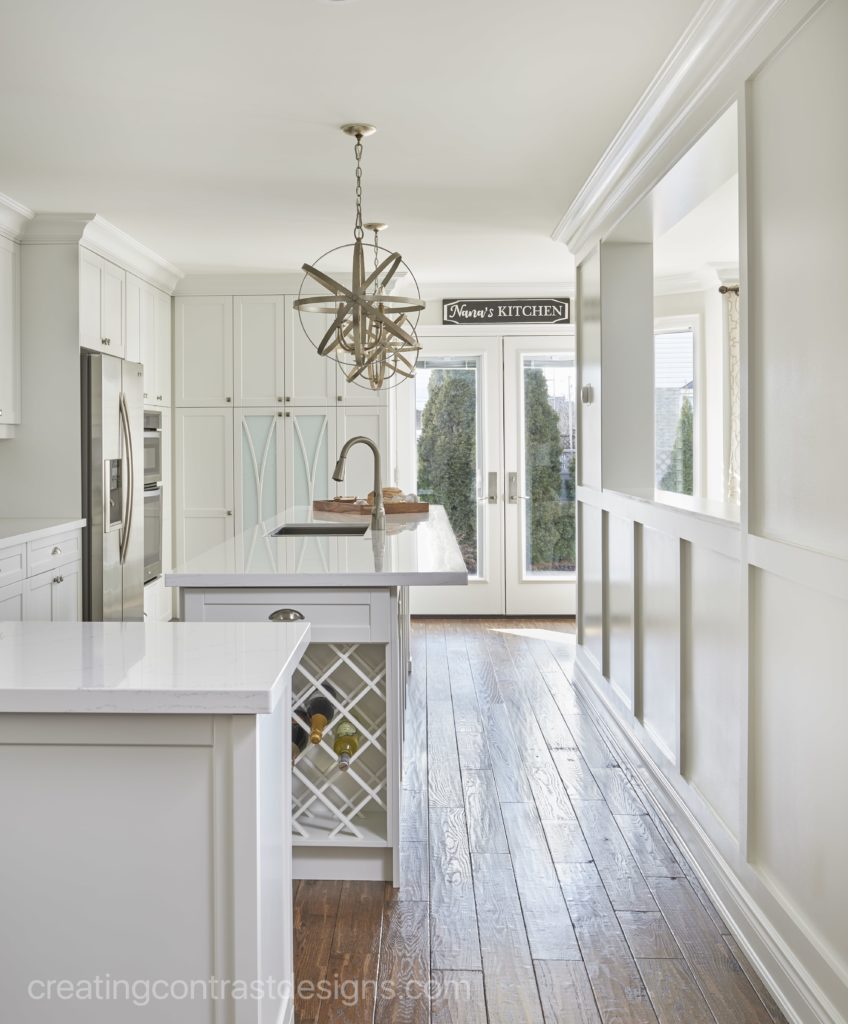 Larger width planks offer a more relaxed & rustic feel, as well as typically being less traditional in style.  The species of a pine hardwood injects a Country/Cottage theme while the imperfections and rough finish suggest a rustic edge to a space.
Once these fixed elements have been established, they create the overall design style which will ultimately lead to how you choose to decorate your space.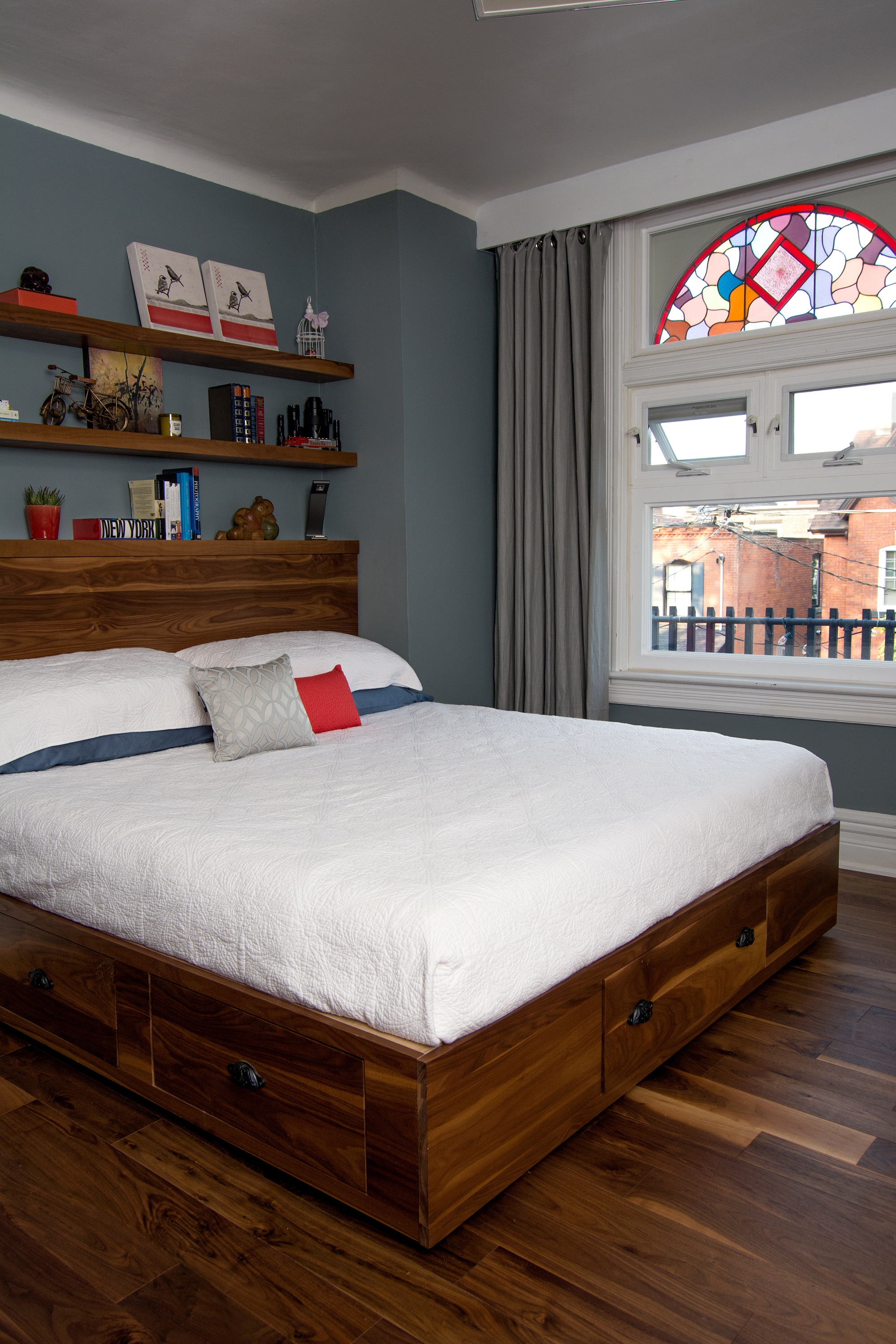 For Rose's front entry, mudroom and bathroom I suggested a porcelain tile that picked up on the brighter and softer tones from the brick.  This enabled us to implement a lighter, creamier palette for the back splashes in the kitchen and bathroom.  The trim colour and all cabinetry will be Benjamin Moore Ivory White -CC130.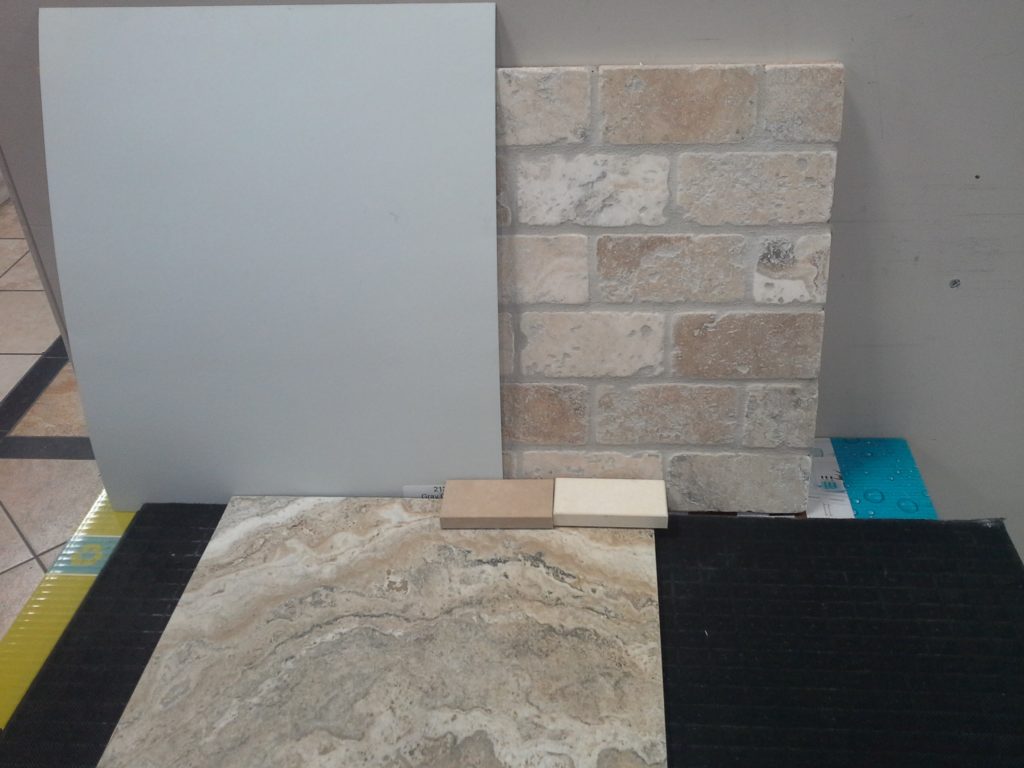 The next steps will involve choosing soft finishes such as area rugs and fabrics for upholstered pieces, accent pillows and draperies that compliment the overall colour scheme.
Don't Forget About The Layout of Your Space
It's also imperative to consider the design layout at these early stages before building or renovating to ensure the space will function as you require.  The proposed design in the cottage had an angled island but I recommended changing it to a rectangular island.
This slight change offers cleaner site lines and will allow for the dining table to be butted up against the island.  This will give them more space which will in turn provide a better ease of traffic flow  and make it easier to place furniture in their open concept plan.
Looking for space planning advice in your current home or for a new build project?  Or are you in need of some assistance in choosing finishes and furnishings to achieve your desired look?  Don't get stressed! I can help you get the look you want and the plan you need, stress free.  Contact me here or call me and let's have a chat.
PSST! – Did you know that I offer full day shopping/sourcing services?  Imagine how much we could accomplish together in just one day!
Like this post? Check out some of my other related blog posts: