Benjamin Moore Coventry Gray
Picking a Paint Colour?
Choose the right paint colour
the first time Let me show you how in just 5 easy steps!
BONUS: The Top 15 Shades of Gray by Benjamin Moore
We value your
privacy
. We will never share or sell your information.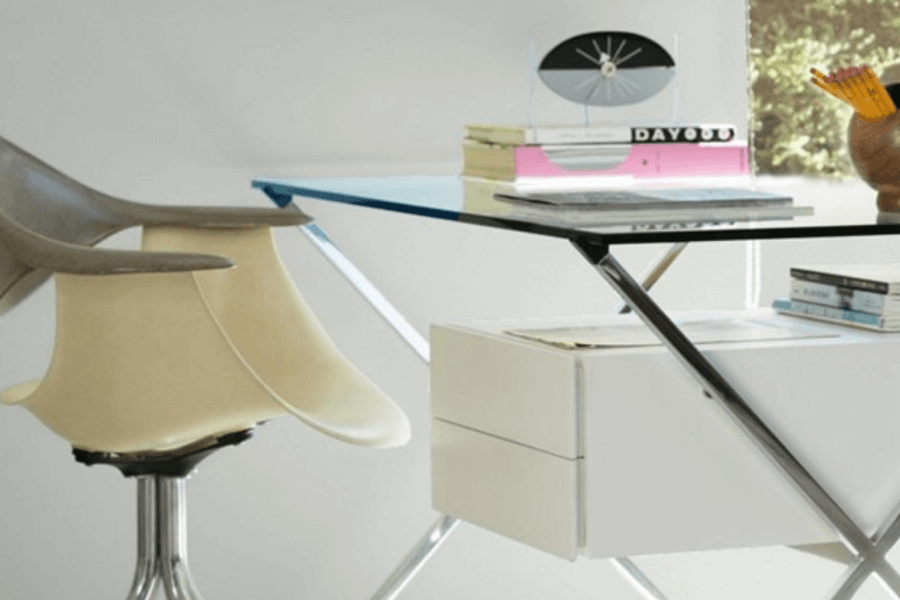 Coventry Gray HC-169 by Benjamin Moore
You've heard about classics before but this truly is one of the classic grays by Benjamin Moore.
Although Coventry Gray is part of Benjamin Moore's Historic Colour collection, you'd be amiss to think that it's old or outdated. It's anything but.
A versatile mid-tone gray it can be used in modern and traditional spaces. You can use it as a neutral or an accent colour – it looks amazing on kitchen islands!
In today's colour review video of Coventry Gray by Benjamin Moore, I share:
The undertone
Colour comparisons in order to easily see the different undertones
Best white paint colours for the trim and ceilings
Beautiful colour combinations to inspire you for your decorating project
After you watch the video if you'd like all this information conveniently laid out for you in one place, look no further than my Coventry Gray Perfect Colour Palette.
A fantastic paint resource showing a total of 10 complementary colours to go with Coventry Gray. It's a must-have digital download for any colour enthusiast or design professional.
As a Certified True Colour Expert and an award-winning interior design professional, I've worked with many homeowners on many residential design projects. I want to give you the confidence to make educated decisions about your own paint choices.
Let's do this!
Undertone: blue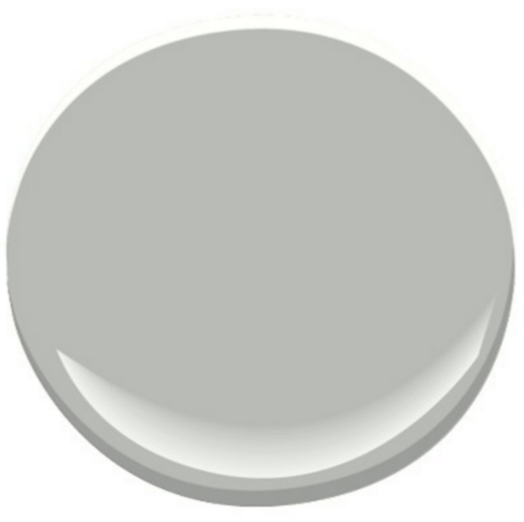 Coventry Gray is not super light nor is it a deep gray. I call it a true gray. Coventry Gray along with Stonington Gray are the two grays I show most to clients who are looking for a true gray.
I worked with a family on a home renovation where we used Stonington Gray in their eat-in kitchen. It looks amazing in this space.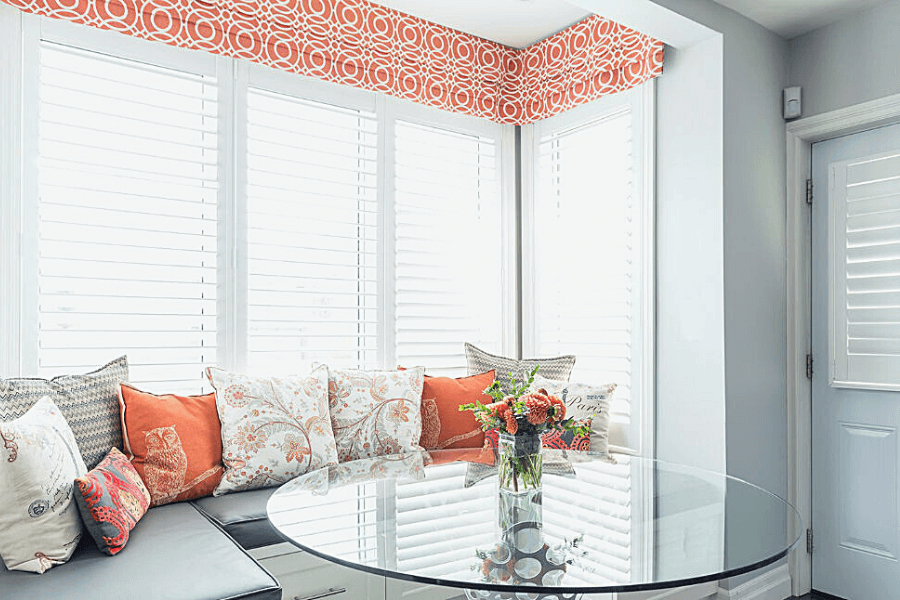 It's always important to remember that in a different light this gray could lean bluer or slightly warmer. How a colour appears on your walls is also dependent on the fixed elements and furnishings in the room it shares.
Colour Comparisons
Looking at the colour comparisons below will help give you a better idea of where Coventry Gray fits between two similar shades, one that is more green and the other that is more blue.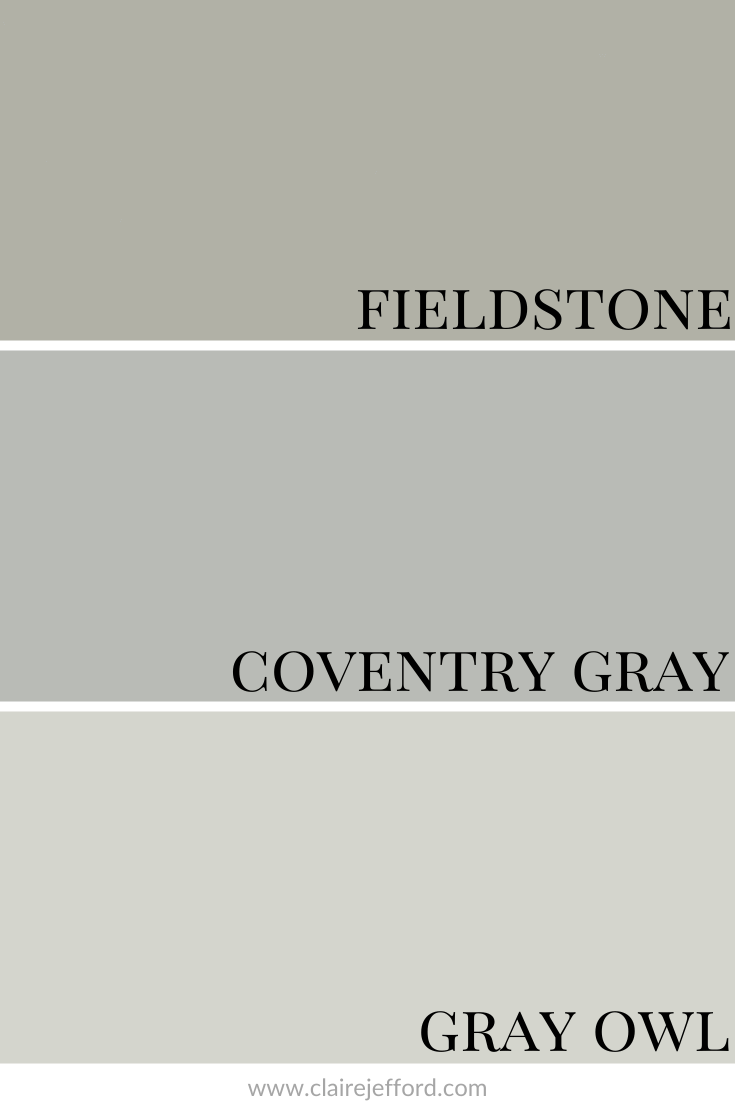 I always love to compare a paint colour with clients so that they can see the true tones. It's often not until you have a colour side by side with similar shades that the tones become obvious.
Don't miss this step when selecting your paint colours.
During a colour consultation, I make sure to show my large paint boards against different elements such as flooring, tile, and fabrics. I swap them out to show clients just how different similar colours can look next to the existing finishes they have in their home.
Best Whites To Pair With Coventry Gray
Chantilly Lace OC-65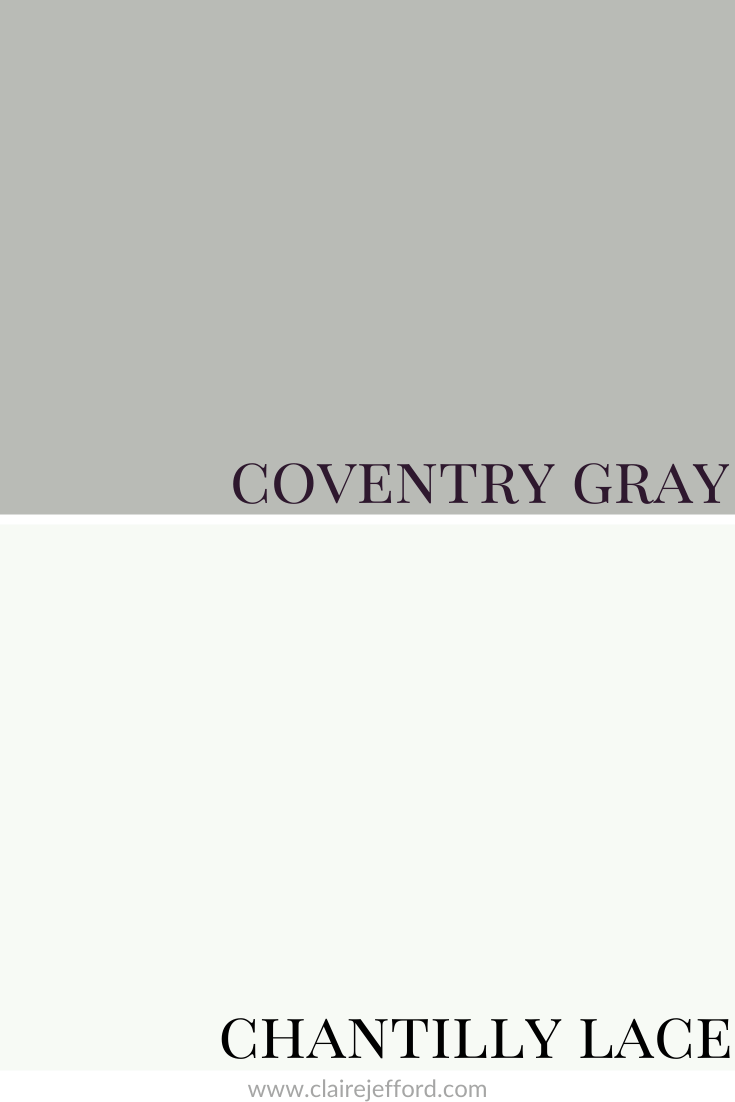 Snowfall White OC-118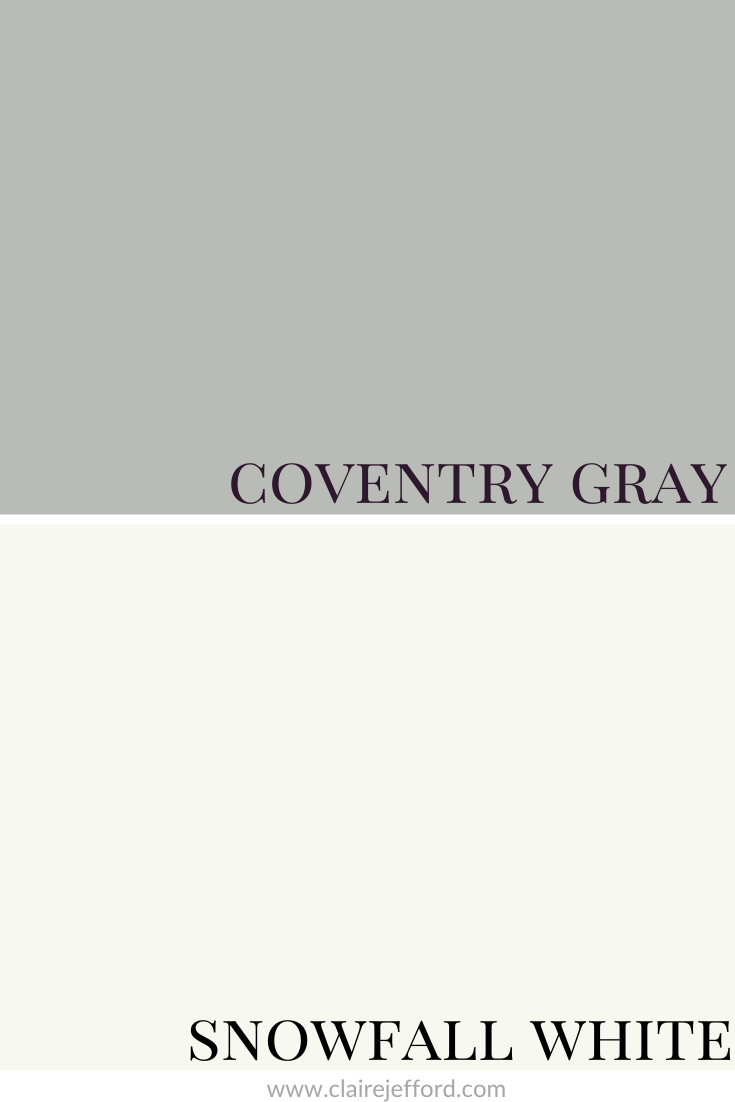 Decorator's White OC-65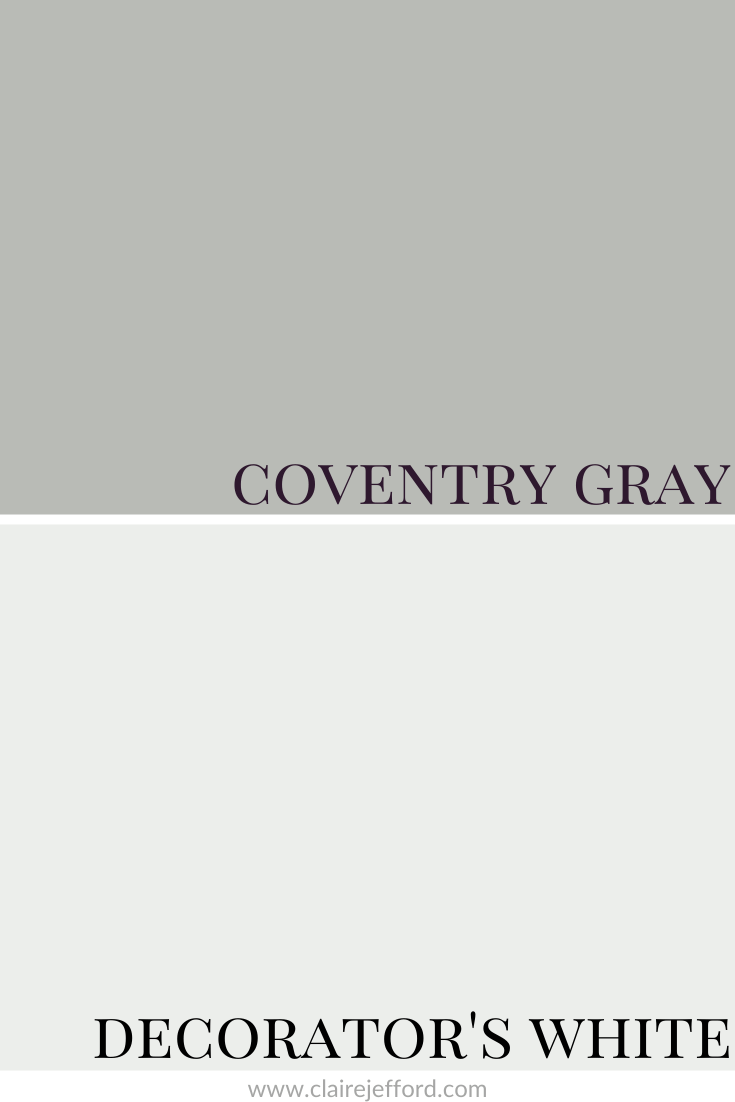 Again, all three of these whites would give a slightly different look when paired with Coventry Gray.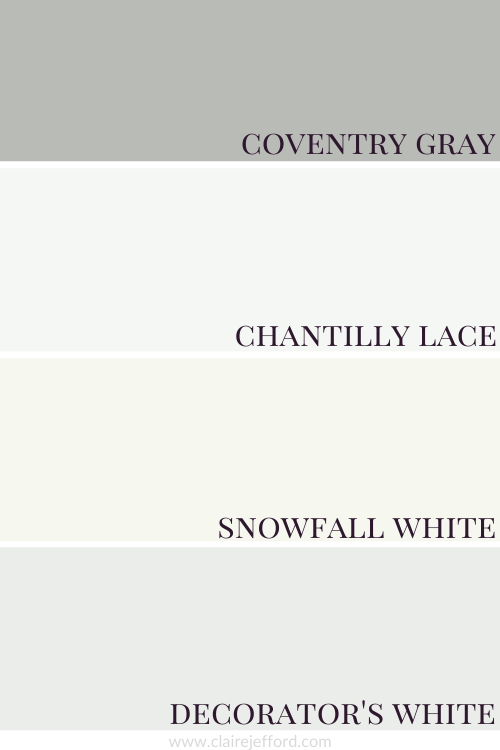 I tend to have around 10 white paint colours that are my best whites for trim and ceilings. You don't need to look at the thousands of whites available to find the right one. And you definitely don't need to mix two different whites or use only a certain percentage of paint colour to get the right one for you. The right colour is already out there for you, I promise!
I can assure you that the best colour for your project already exists, you just need to know the 5 Steps on how to choose the right paint colour the first time.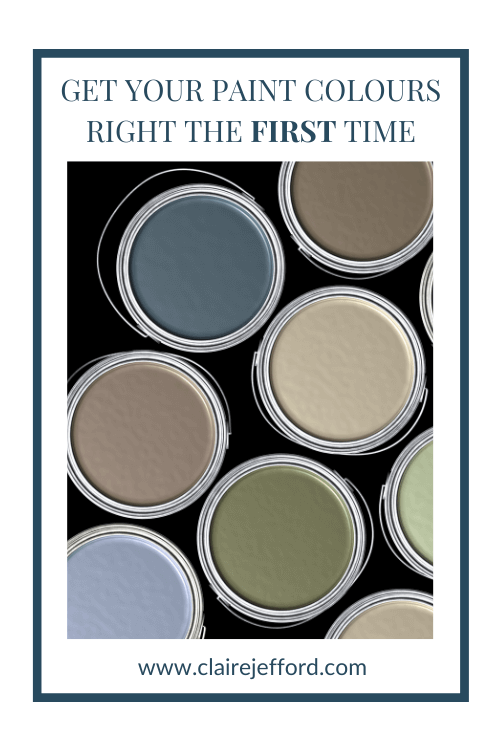 After you take a look at my fabulous colour combinations below, be sure to swing back here to see my most popular YouTube video about the Best Gray Paint Colours. Do I include Coventry Gray? You'll have to read the post to find out!
Fabulous Colour Combinations
In the video, I selected three colours to pair with Coventry Gray. All three colours are from Benjamin Moore and can be found in my Perfect Colour Palette for Coventry Gray.
There are a total of 10 complementary colours to give you loads of options for creating gorgeous paint palettes that work amazingly with this light gray.
Coventry Gray is extremely versatile. It pairs well with neutrals, colours with similar tones, and those that offer amazing contrast.
Coventry Gray with Wedgewood Gray, Horizon & Flint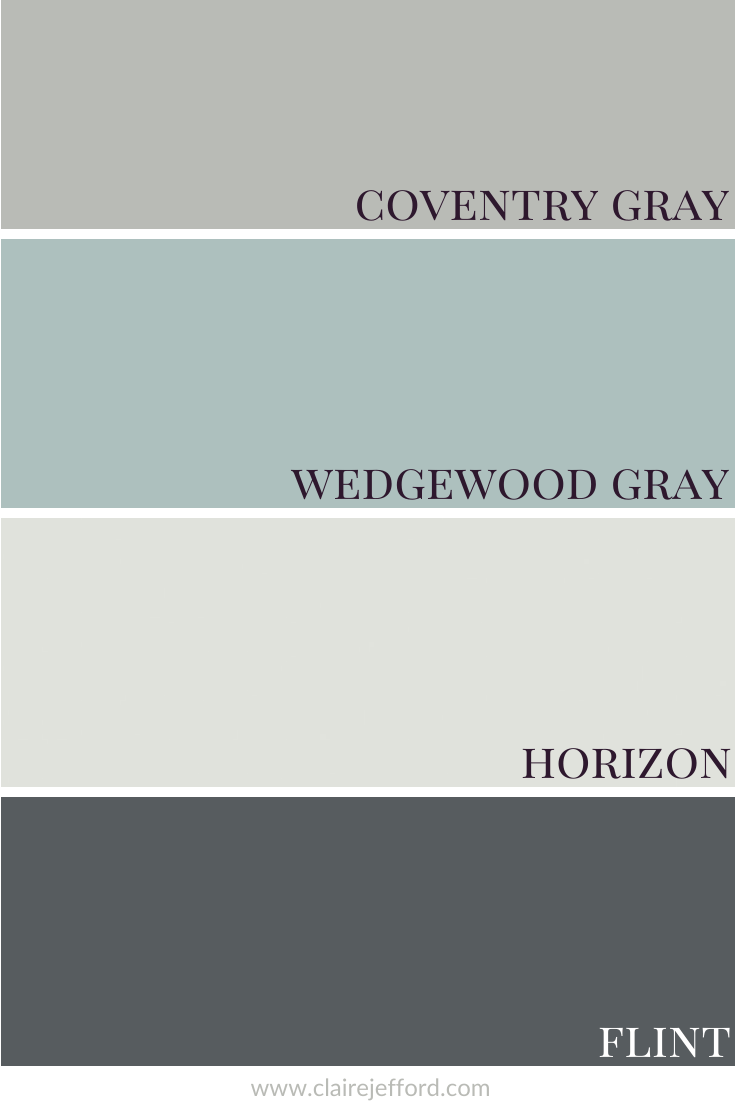 Wedgewood Gray HC-146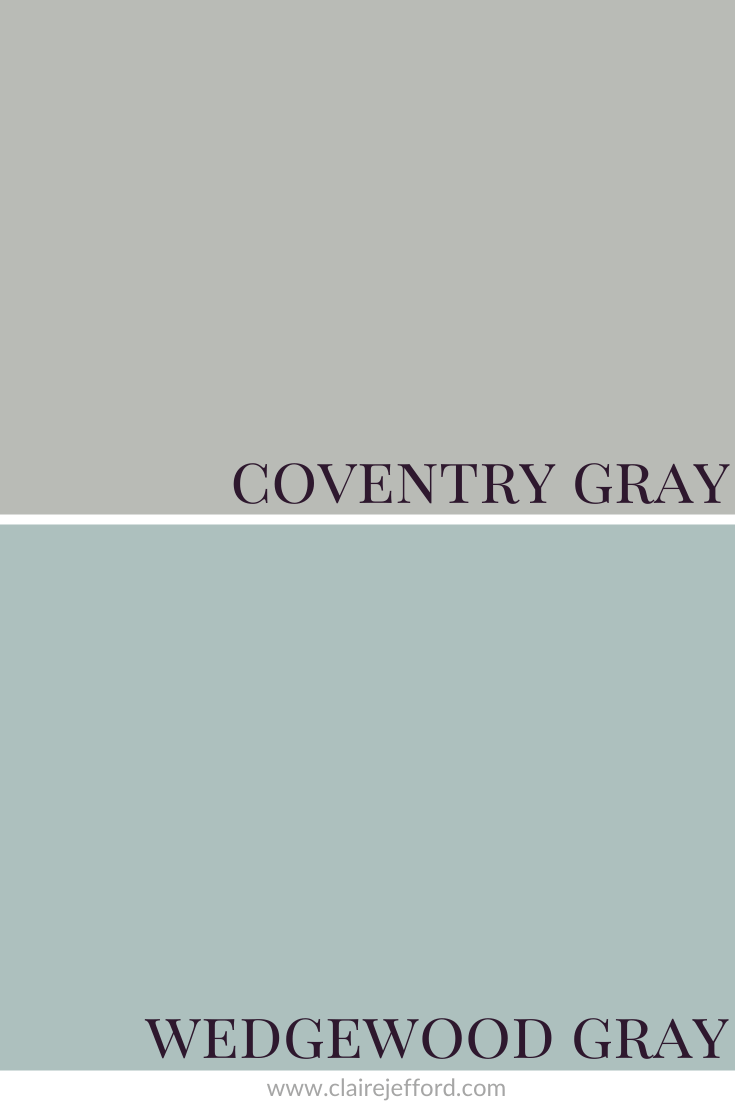 Horizon OC-53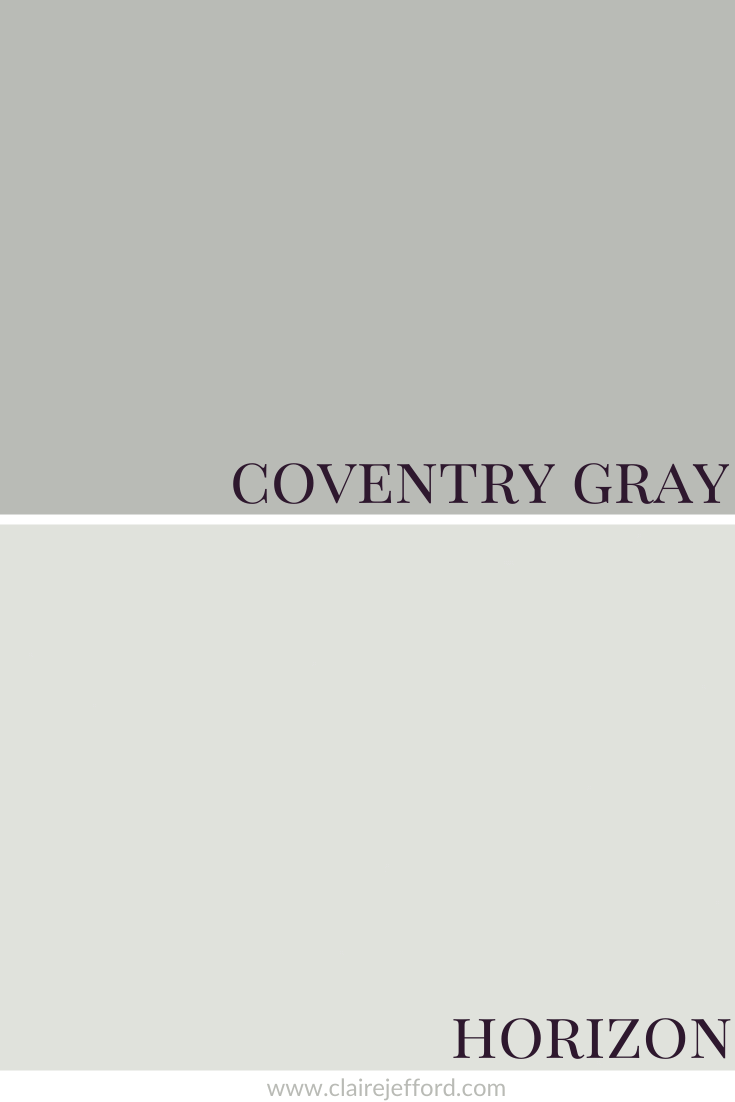 Flint AF-560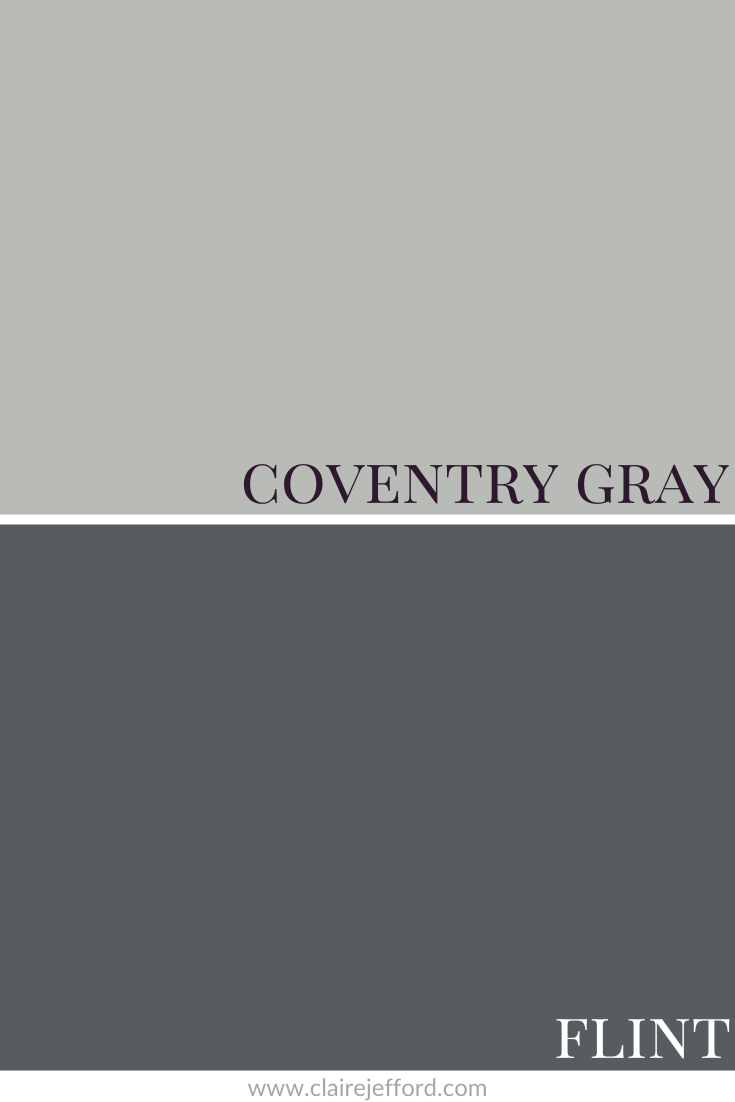 Coventry Gray does look stunning against the dark blue-black of Flint.
If you like what you see in Coventry Gray but aren't sure it's the right gray for you, take a look at the beautiful paints I have put together in my Benjamin Moore's Grays & Blue-Greens collection.
Coventry Gray is in there as well as 9 others. Definitely worth checking out.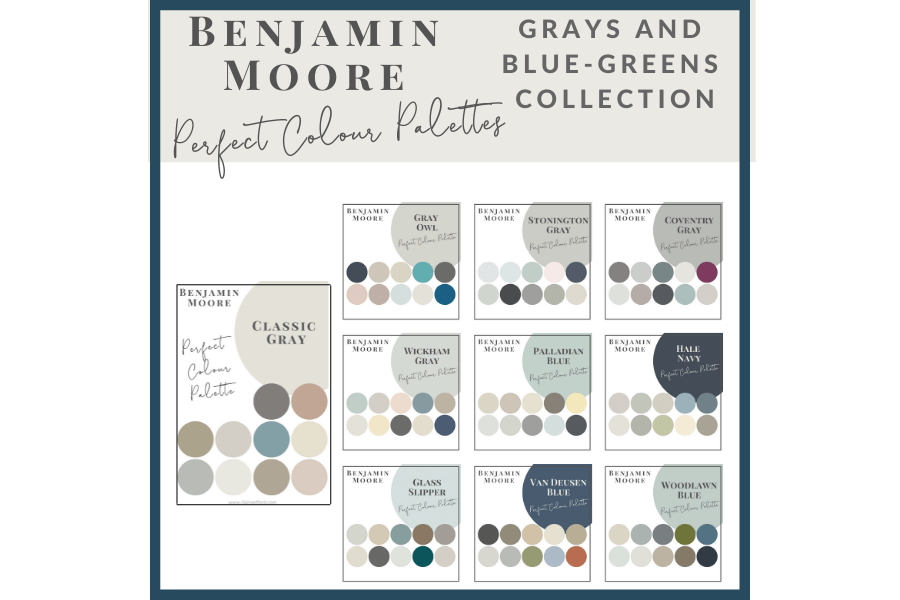 What are your thoughts on Coventry Gray? I haven't had the chance to use this colour yet, have you? Please comment below.
Convenience At Your Fingertips
All of the colour combinations shown above are included in my Perfect Colour Palette of Coventry Gray.
My Perfect Colour Palette library is expanding and I now have over 50 palettes to select from! Click here to see all of my Perfect Colour Palettes.
These are digital downloads for your convenience. I've printed all of mine and they have proven to be a very helpful resource for interior design consultations and to refer to for client projects.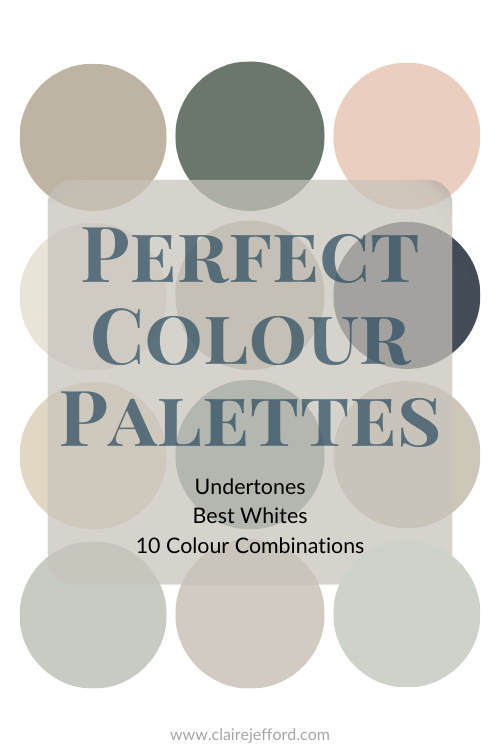 If you want to get all my Benjamin Moore colour guides in one place, look no further than my Benjamin Moore Ultimate Collection. All 20 of my Benjamin Moore guides are in one handy collection.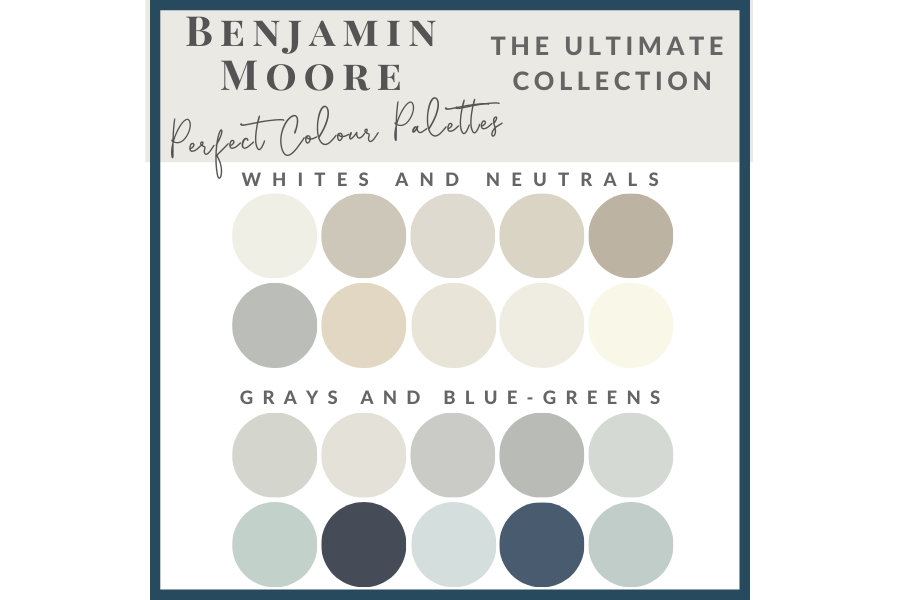 Remember, it only takes one mistake to take your home decorating project from divine to disaster. Don't let the paint be what stresses you out!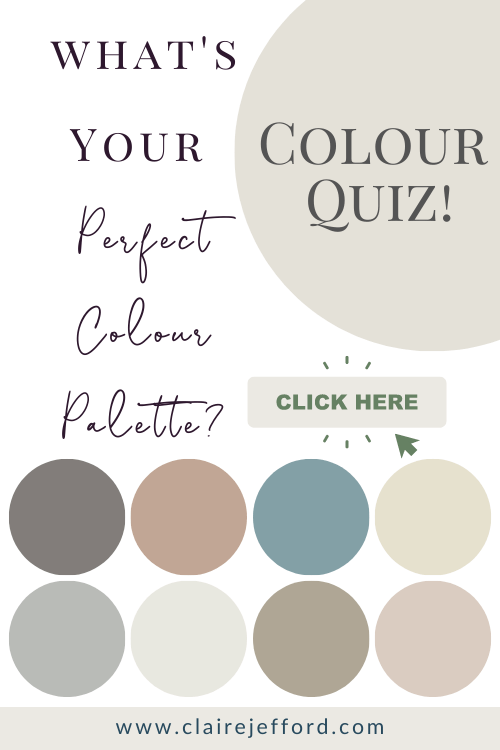 Room images by Benjamin Moore Colour Viewer
Perfect for Pinning