Hidden Bookcase Door Reveals a Secret Room!
Picking a Paint Colour?
Choose the right paint colour
the first time Let me show you how in just 5 easy steps!
BONUS: The Top 15 Shades of Gray by Benjamin Moore
We value your
privacy
. We will never share or sell your information.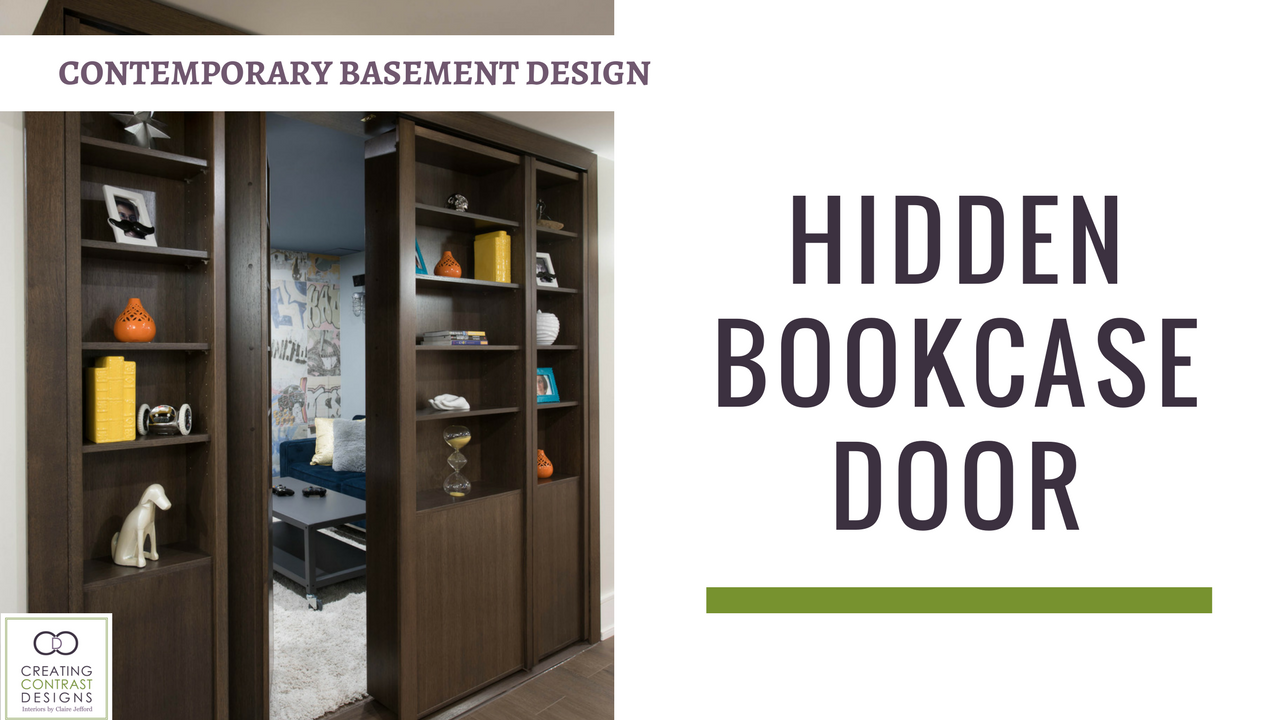 We are more than half way through my clients basement reveal series and I hope you are enjoying all of my posts on this truly spectacular renovation project.  Today's post is dedicated to a room that you could easily miss altogether if you were not aware that it existed within this basement.
I was so excited when my clients asked me to incorporate a bookcase with a built in door  that lead to a 'secret' room.  I mean really, who wouldn't love the idea & mystery of turning a bookcase into a door?!  I was totally up for the challenge & think the 'secret' room we created was pretty cool too!!
So what was this 'secret room' going to be you ask?  It's an Xbox room for the kids…and I think for Dad too!  I am going to let the photos tell most of the story in this post, starting with the custom bookcase as seen from the hallway.  (this is opposite to the movie theatre entrance)
Both middle pieces open up for ease of getting furniture in and out.
The inspiration for the room came from a Graffiti tile that I sourced for my clients – I actually had my eye on it for a few months, just waiting for the perfect project to arise where I could use it.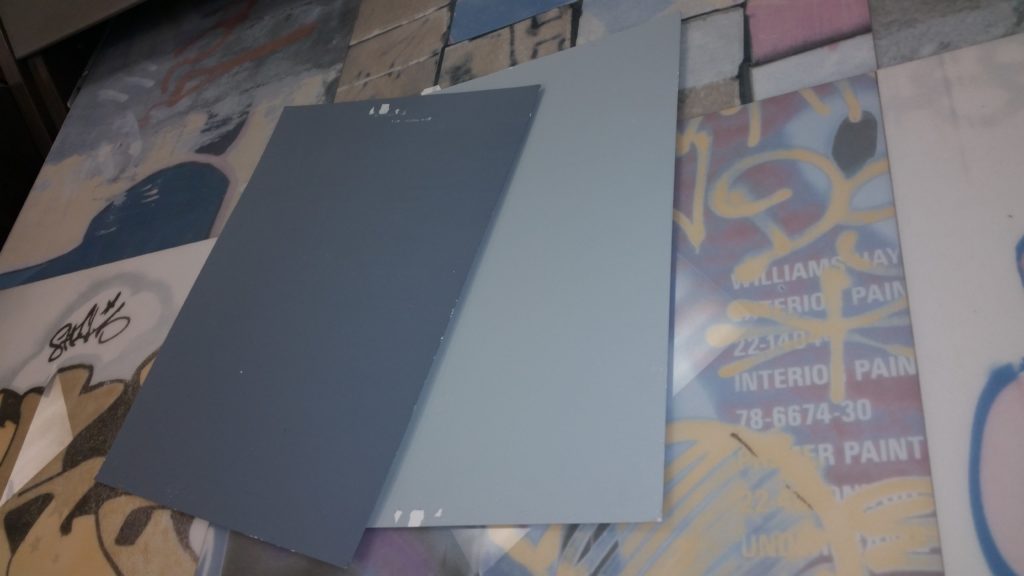 The graffiti tile has muted blues, grays, yellows and even pinks so it's not something you see everyday.  We pulled the paint colours from the tile, going with Benjamin Moores Black Pepper (2130-40) for the ceiling and a lighter toned blue gray – Boothbay Gray (HC165) – for the walls.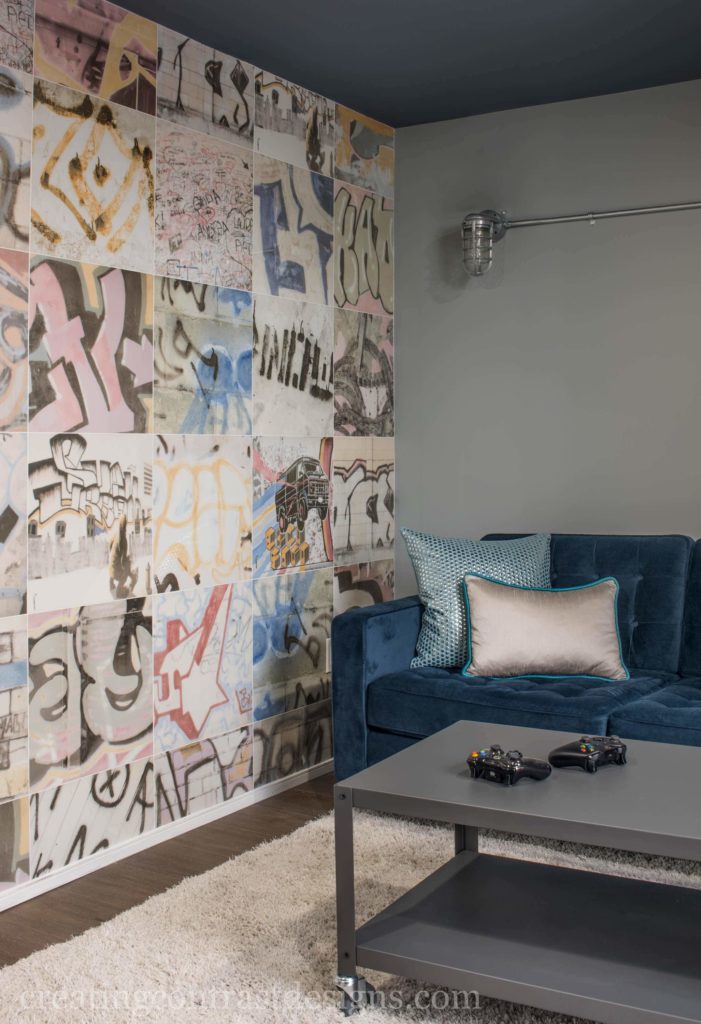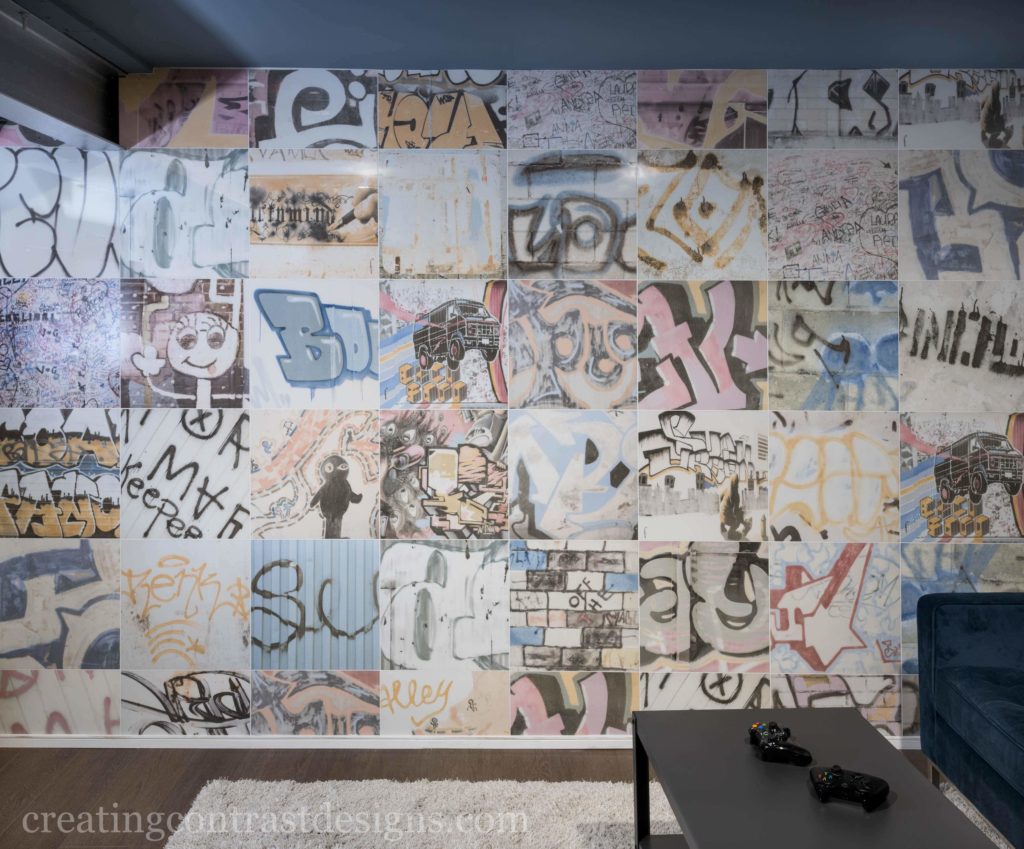 The TV is mounted to the wall with speakers either side, as well as more speakers on the opposite end of the room for full impact of the sound effects from the video games.  PM Wyre, the company who carried out all the audio visual, even added a green glowing back light to the TV.  You can see that by checking out my video I did for this secret room here.
The holder for the Xbox console (below) is a totally cool feature that works beautifully with the industrial design style of the room.  I cannot take credit for it, this was down to the builder, Baeumler Quality Construction.  Great idea guys!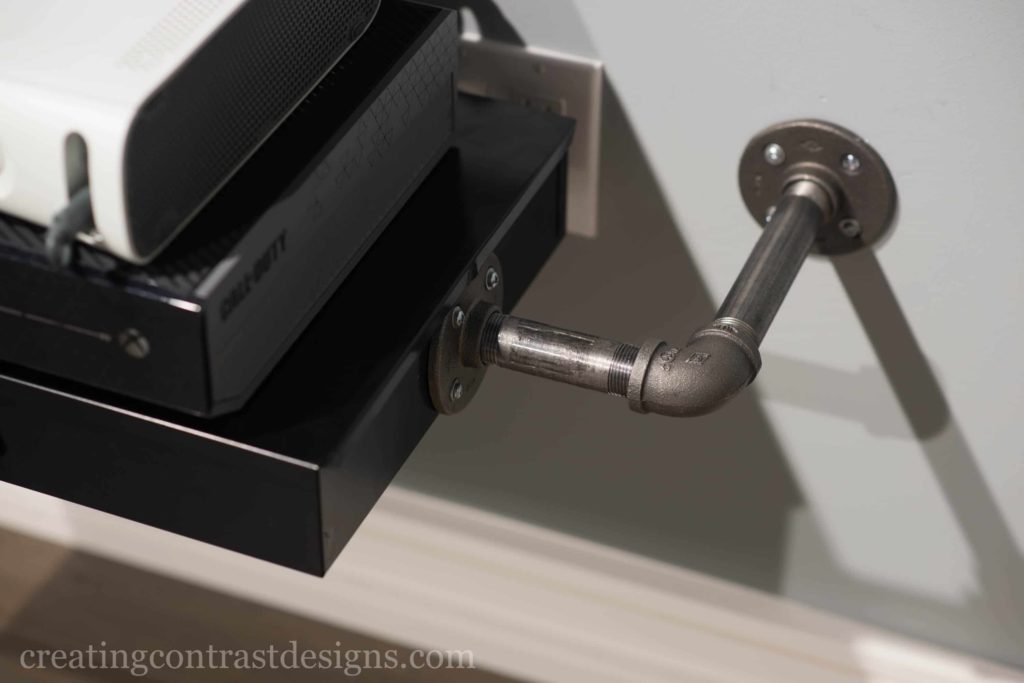 Can you believe there is even MORE hidden storage on the inside of these bookcases?!  This is where my clients house the games and extra controls for the Xbox.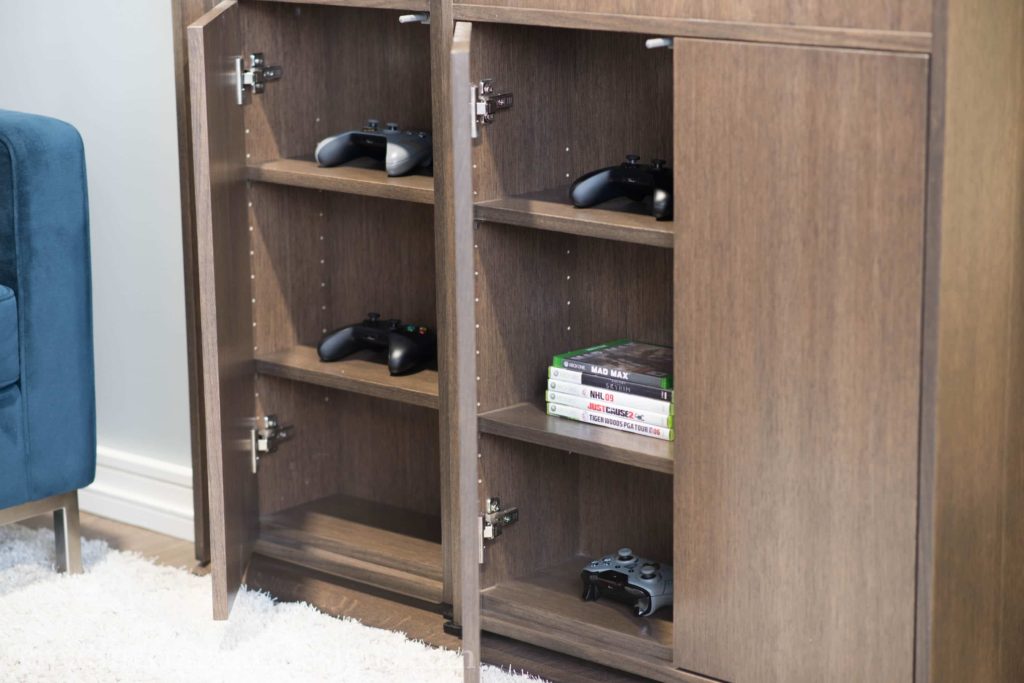 So there you have it, the secret room is a secret no more!  Don't forget to check out my youtube video here so you can see even more of this space, including the glowing light behind the TV.
If you could have a secret door in your home, what room would you have on the other side??
If you are looking for help in redesigning your basement, I know a gal that can help!  Contact me, Claire Jefford, by clicking here to send me an email.  I'd love to hear what you have planned for your basement renovation and help you make that dream, a reality.