Business & Coaching Services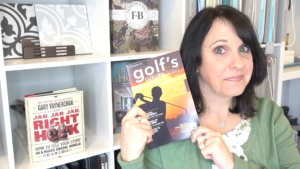 Although some marketing tactics may seem like great initiatives that will be hitting your target audience, how often does that really happen? Early on in my career as an Interior Decorator, I had a luxury golf magazine reach out to me. They were local to my area and pitched an advertisement in two of their
Read More »
To help you get more clients and boost those sales, my Interior Design Marketing Strategies Series is back! This week in Episode #6, I share my experience of working with a Realtor. Why should teaming up with these industry professionals be on the top of your list when considering who to collaborate with in your
Read More »
When it comes to blogging or creating video content, do you get stumped on what to post about? I often have designers tell me that figuring out what content to create can be very frustrating, as well as knowing where to start. To make the most of your content, I always suggest referring to your
Read More »
I bought Claire Jefford's ROCK the Consult package and agree that it's jam packed with value. I'm a very experienced designer, but you all know we never stop learning on this job and things change, change, change all the time. I've already implemented some of Claire's wisdom and forms with great results! I would recommend this package to every designer who needs to refresh (or start) their processes.
Thank you SO MUCH for creating this! I love all the documents you included and have already started using them. Now I don't have to do it from scratch!Your videos are awesome and help explain how to go about the calls and the consults. Love that! This has been a big help to me already as I had a discovery call today and I was more prepared than I have ever been before.
Gain confidence & Clarity!

Get my design packages & rates sheet FREE when you subscribe, PLUS you'll get instant access to my bonus walk through coaching video.