Full Custom Design Service
For Designers!
Design Services and Rates Guide A FREE Resource for Your Interior Design Business
We value your
privacy
. We will never share or sell your information.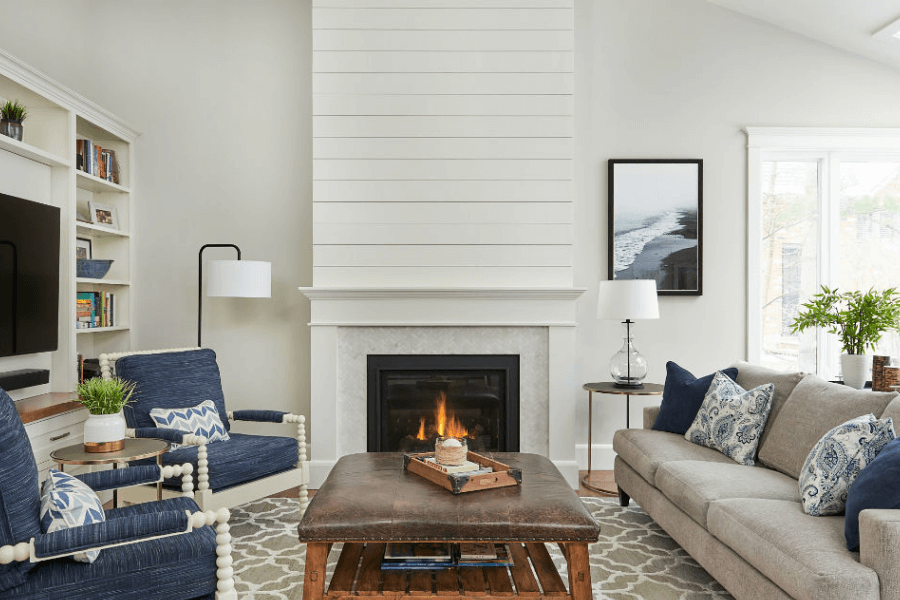 We offer Full Custom Design & Project Management as our top luxury interior design service.
Many interior design and decorating professionals aspire to work on these types of projects where they are in charge and can see a project right through to completion.
What does the Full Custom Design service look like and what are some of the Pros & Cons?
Read on to find out how we operate this type of service and what I believe are some of the important positives and negatives of working on projects of this nature.
Firstly though, it's important to know what services you'll offer when starting or running your own design firm. When I coach fellow design professionals I discuss with them these 3 key factors that I feel are crucial when determining which services to provide.
1. What are your business goals? It is not necessary to offer the same list of services that every designer you know does if they will not help you meet your business goals. Be faithful to your goals and build your services around achieving them.
2. Where are you in your personal life? Certain services may be more or less appealing depending on your personal situation.
Perhaps you are semi-retired or doing design on a part-time basis, or you have young or elderly family members to care for. Maybe you have just moved to a new city. There are so many different circumstances that will have a role in deciding which services will fit best for where you are in life.
3. You Do You! This is YOUR business. It is of no benefit to you to worry about what other people are doing or what they might think about how you run your business.
You do not need to convince others why the path you want to take is a good idea. Provide design and decorating services that excite YOU and make no excuses!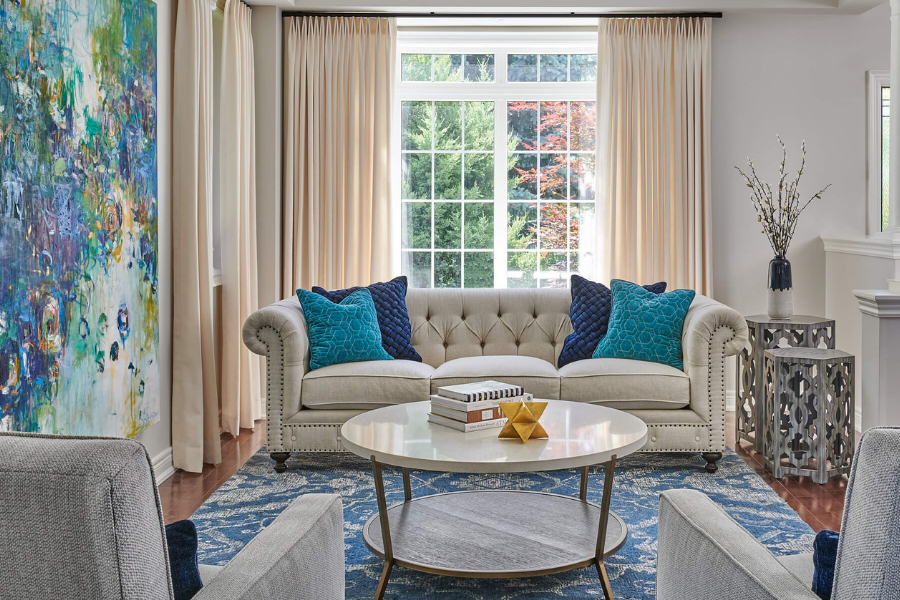 If you haven't already got your hands on my FREE Services and Pricing sheet, get it now. You many find it helpful if you are unsure of which services will allow you to achieve your business goals.
What is Full Custom Design Service?
Full Service, Custom Design and Project Management are two of the terms used to describe this type of service. Regardless of what you name it, for most, this is the top interior design service. I describe it as our elite service and tell clients that when they hire us for this service, they are MARRIED to me.
Full service means exactly that – Full service. There is no piecemeal to this type of service and the client needs to fully understand that they are handing over the reins to you, the interior design professional. You are the lead for this project and will see it through from beginning to end.
The client gets to sit back on this one (for the most part) while you organize everything and handle all the details. You will manage the trades, make selections and do all the purchasing. It will involve installations and typically white glove delivery service.
Lastly, there will be the Big Reveal upon completion!
Who's likely to hire you for this type of Full Service Interior Design?
It is important to remember that this type of service is not for everyone. This is a tailor-made service for someone who has no time or frankly the inclination, to take on this type of project themselves.
In my experience, these clients are often busy working professionals who do not want to be involved in the day-to-day running of the project and they typically have a decent amount of money to invest for these services.
Homeowners seeking this service understand that this is your field of expertise, not theirs. Therefore, they want a beautiful space where the smallest detail will not go unchecked. Most clients who hire you for Custom Design and Project Management appreciate the incredible value you bring to the table and put their trust in your abilities.
This part is critical…. don't skip it.
Like all my services a signed contract is a must. I always review my contracts in person with my clients and request a retainer at the same time.
During the initial 2-hour consultation we have evaluated the needs of the client. We have also assessed the scope of their project. In doing so we've determined that Custom Design & Project Management is the most suitable service.
I have a comprehensive and easily editable contract template specifically for my Custom Design & Project Management service. Included with it is a wonderful marketing tool. Use this outline to explain to your client how this service works. It will also assist in answering many of the most common FAQs.
If you have trouble articulating the value you bring to a project and the benefits of your services, this will help you immensely.
I also have helpful tips on best practices for how to conduct your first client meeting, including 5 Mistakes to Avoid at the Initial Consultation.
Pros & Cons – Starting with the Pros
Committed Clients
Because clients of this type of full design service have invested in you and your abilities, they stick with you for the duration of the project. You have a dedicated client who will not shop you or be constantly looking over your shoulder. They have signed a contract stating all this and more.
In the beginning, it might be difficult to land the bigger custom design jobs with decent-sized budgets. In that case, Designer by Your Side services may be what you sell more of when you first start your business.
You Have More Control
If you like being in charge of a project then this may be the only service you offer past the initial consultation meeting. This client is putting their trust in you. In addition, they are giving you the creative freedom to see your vision through to completion.
There's no confusion as to who's dealing with what because you are dealing with everything. From scheduling and meeting with the trades to ordering furnishings and selecting finishes. There isn't anything you are not on top of and people know who to come to should any issues arise.
That BEST Feeling of Satisfaction!
I believe the biggest pro is how rewarding it is to see the absolute joy on a client's face at the big reveal! It's fantastic when you see all your efforts and hard work come together in a stunning finished room.
Amazing Professional Photos
Following on from the previous pro is that you'll likely get fabulous professional photos of the space to add to your interior design portfolio.
These images are great for showing future prospective clients your work. Also, for sharing on social media to broaden your reach. A range of professional photos is a fabulous asset for your business.
With the positives come the negatives, here are some cons of this service.
You Must Be Super Organized
Because you are the lead on a Full Custom Design Project it's imperative that you are super organized. You will have a lot of balls in the air at any given time and need to be able to manage them all. It starts with your processes from the time you sign the contract with the client. It continues through the design and planning stages all the way through to building, installation, and delivery.
If details aren't your forte then you might not be suited to offer this type of service.
Oh the paperwork
Documentation is enormous and you will need to keep accurate records of all the incomings and outgoings. Quotes, invoices, emails. They can pile up quickly and you will need to file everything so that you have a complete paper trail if (when) you need it.
Headaches
Keep a bottle of aspirin handy as I can guarantee you, issues will arise!
When things go awry it all falls on you to sort out. If you don't deal well with confrontations or the pressure of being the 'fixer' then you may need to rethink offering this service.
Ultimately, you are the person that must resolve problems that arise. From trades not showing up and dye-lot issues with the fabric to damaged furniture, it's all up to you to resolve these problems that inevitably will arise.
The client is paying the big bucks for you to take on the headaches on their behalf. If this sounds all too overwhelming for you then you will either need to hire someone who will do this for your or stay clear of this type of design service altogether.
Do you currently offer this service or one similar? If you don't, would you consider it?
​​I love hearing from all my fellow design and decorating professionals so please, comment below.
Pin for Easy Reference!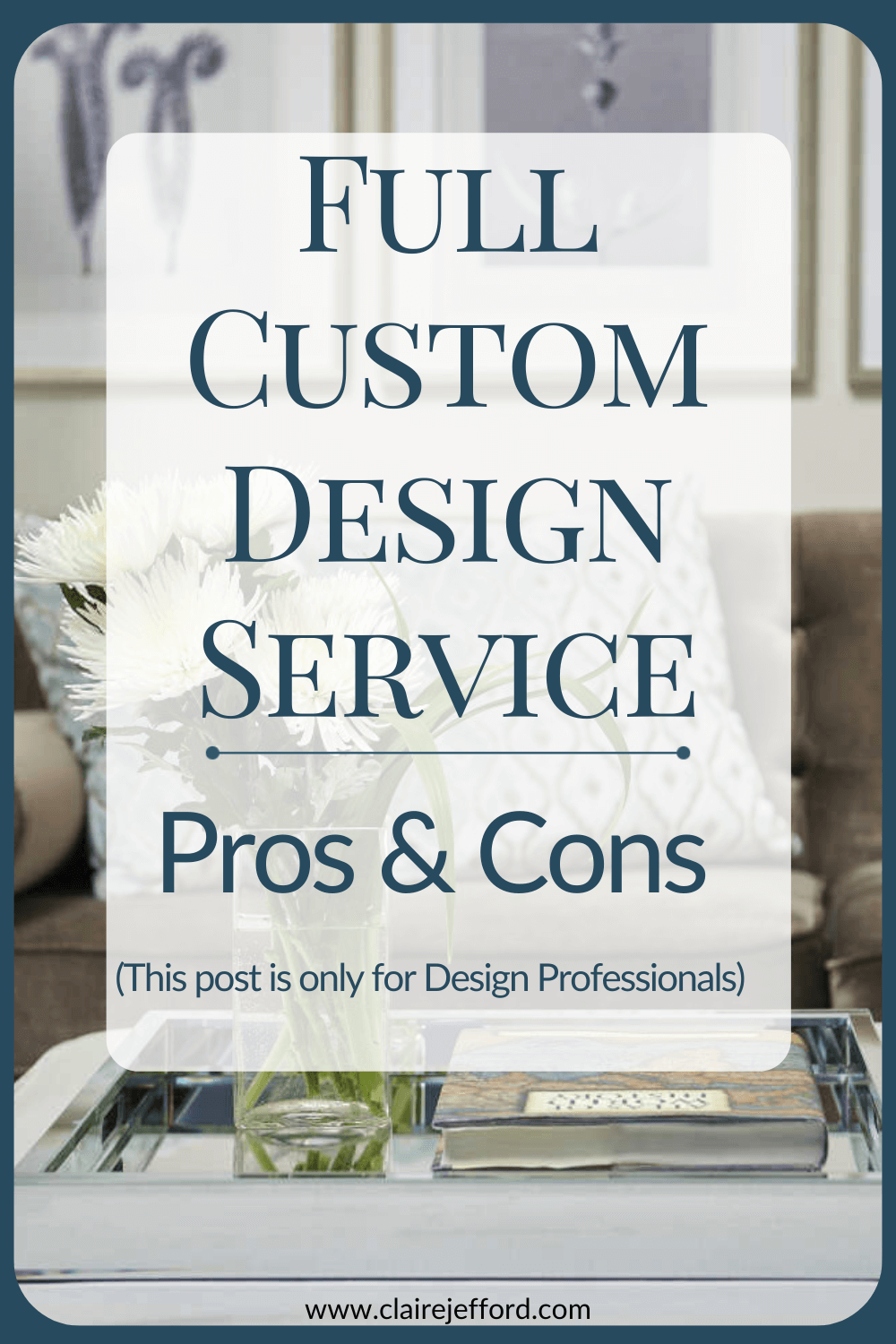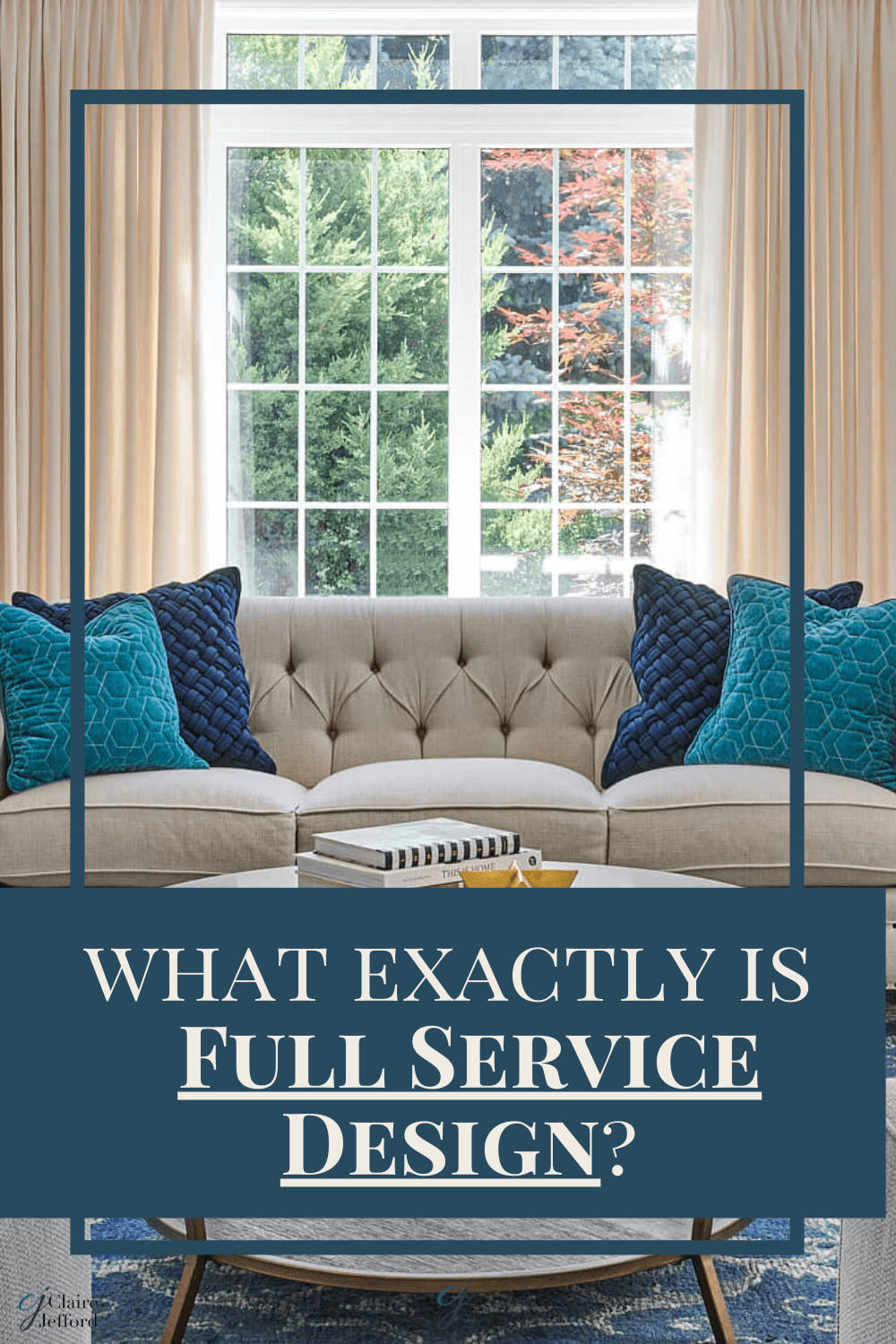 More design contracts for your business: