Design Style – Mid Century Modern
Picking a Paint Colour?
Choose the right paint colour
the first time Let me show you how in just 5 easy steps!
BONUS: The Top 15 Shades of Gray by Benjamin Moore
We value your
privacy
. We will never share or sell your information.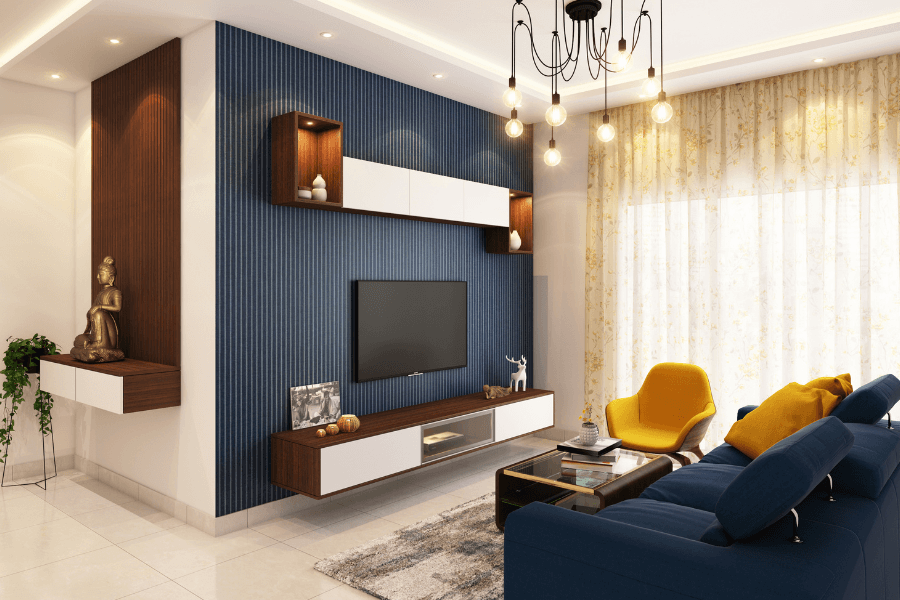 Mid Century Modern style has been revived over the last 5 years in a BIG WAY!
Personally, I love this style. Our 3 bedroom bungalow was built in 1967 and the architecture of the home with the angled roofline definitely has a look reminiscent of designs by Frank Lloyd Wright.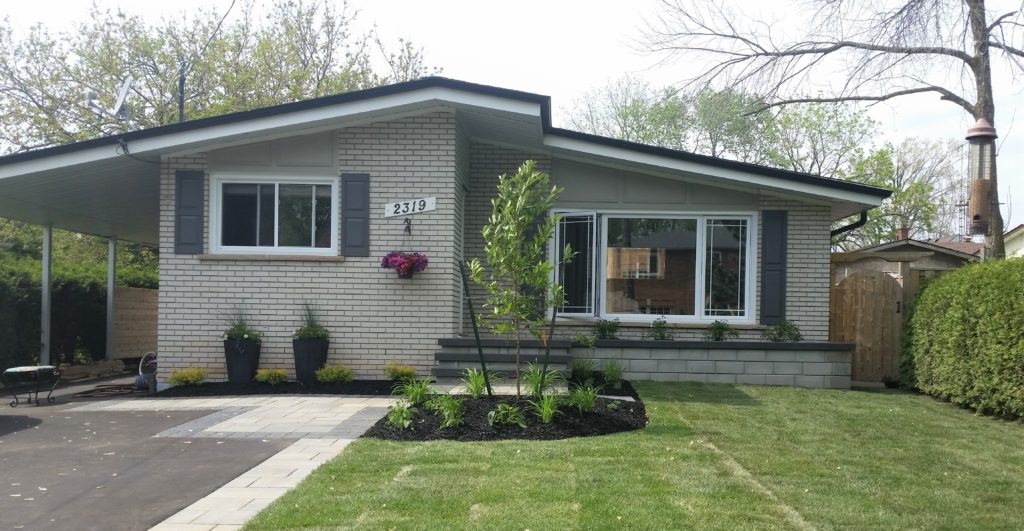 The Mid Century Modern, aka MCM, design style had its beginnings in the middle of the 20th century. Post-WWII, people were looking for a more uncomplicated design style.
Focus had changed from the ornate to a less frilly, less embellished look in architecture and furniture.
Mid Century Modern Colours
Mid Century Modern design style has a range of distinct colours that assist in curating this look.
Let me share three inspiring MCM colours that will give you a great starting point if you are considering this design style for your own home.
Sherwin Williams – Earthen Jug 7703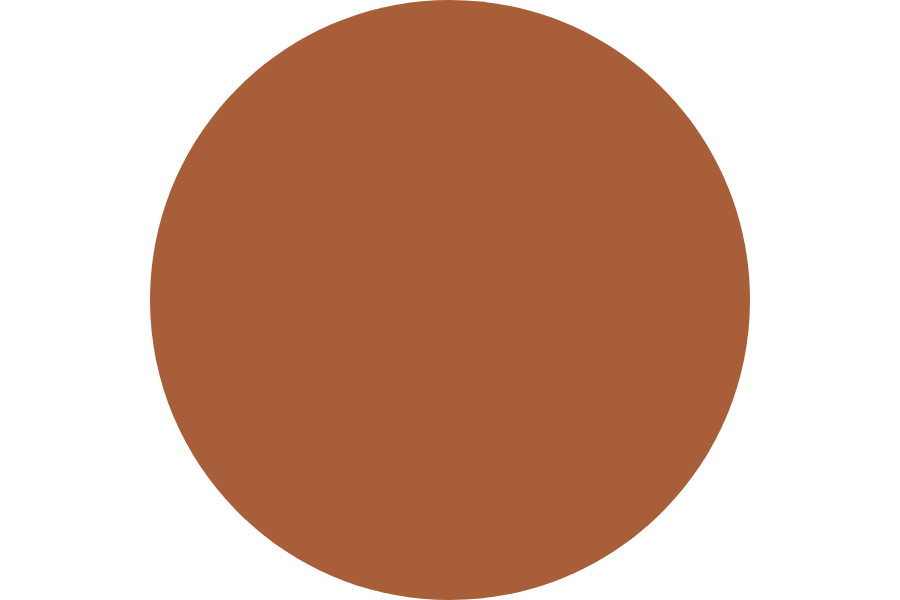 After seeing the latest images on social media from showrooms at High Point Spring Market in North Carolina, the warm Terracotta tones are still trending in a big way.
You may recall reading about the popularity of this shade in this previous colour trends post from the fall.
Farrow & Ball – India Yellow No.66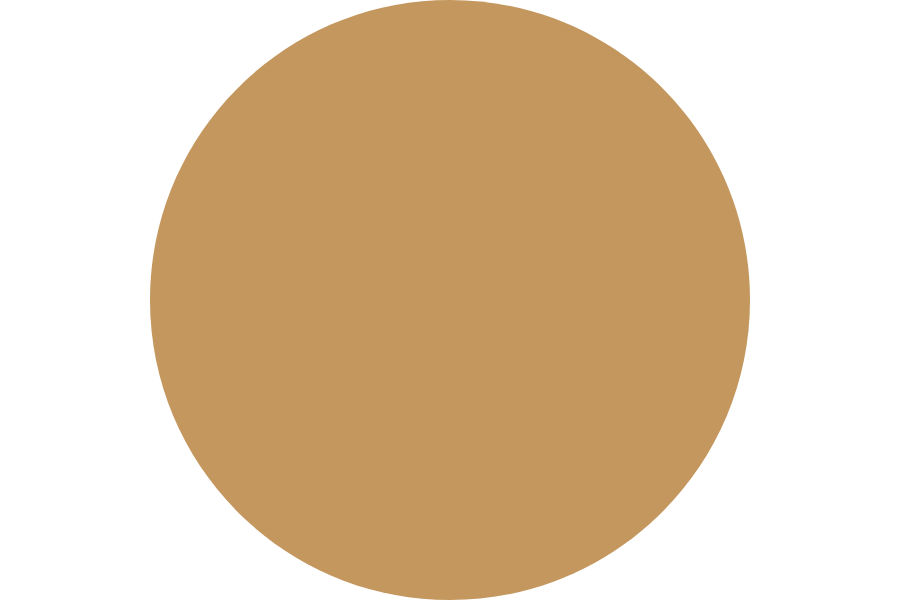 A rich mustard yellow, India Yellow is a colour indicative of this period of design. Paired with the right colour combinations it can deliver the MCM look down to a tee.
Learn more about this gorgeous deep yellow by Farrow and Ball here in my colour review.
See 10 stunning colours that complement India Yellow in my Perfect Colour Palette.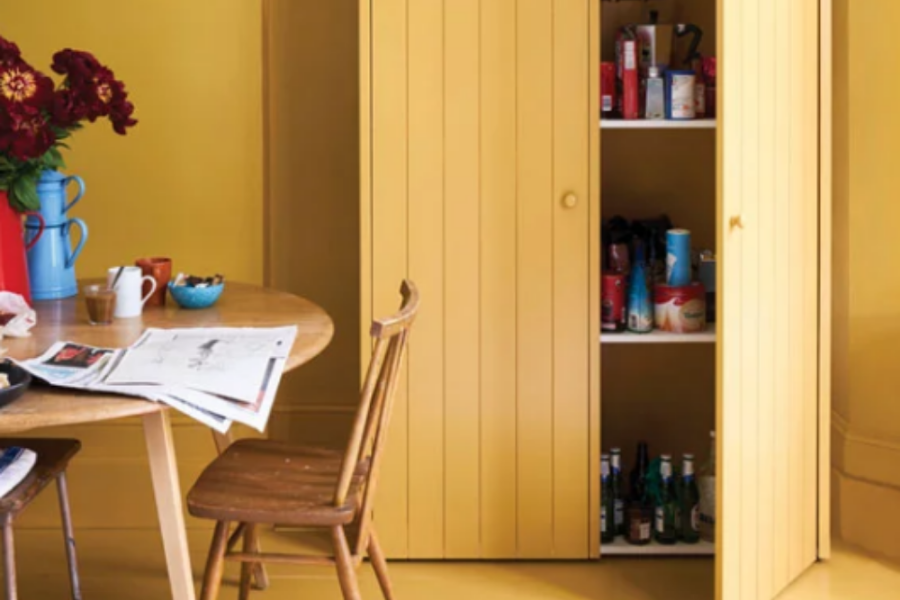 Benjamin Moore – Hale Navy HC-154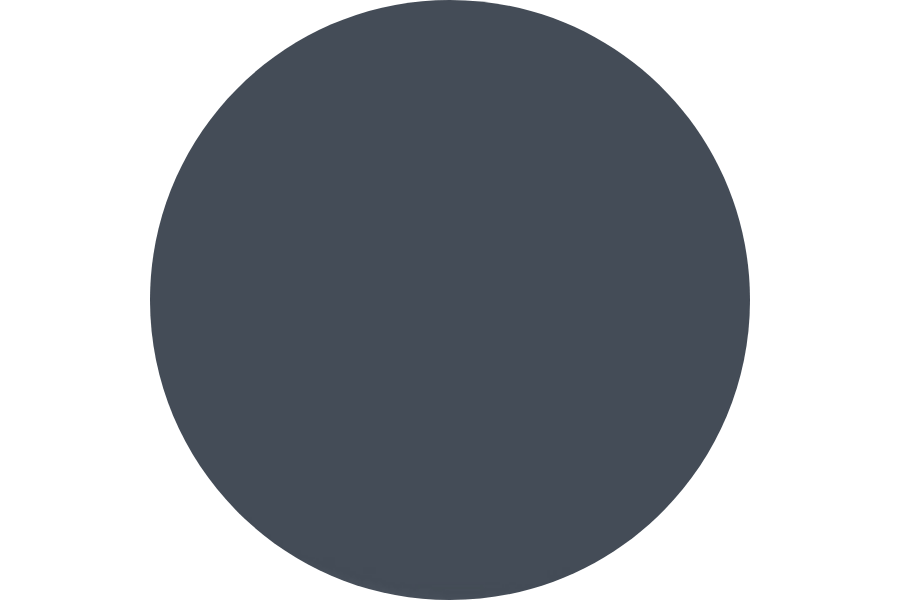 One of Benjamin Moore's most popular blues, Hale Navy works so well in a Mid Century Modern colour palette.
It also looks amazing in other styles of interiors, like this gorgeous dining room we designed for clients in Toronto.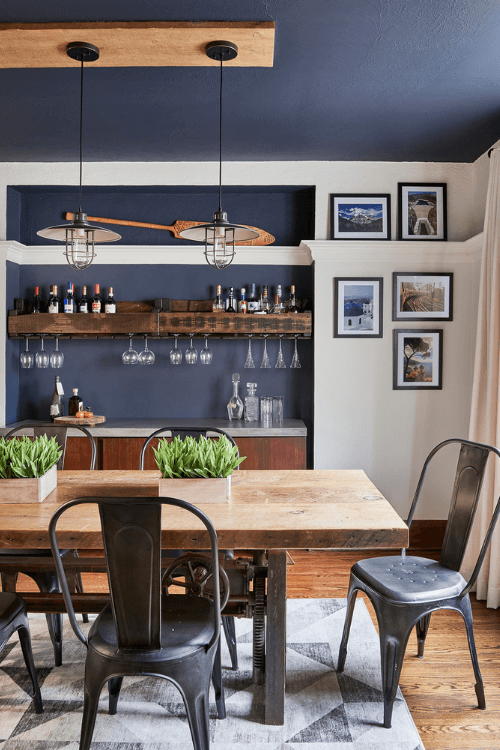 Get more colour inspiration and what you need to know about using this popular Navy in my Perfect Colour Palette.
Earthen Jug, India Yellow and Hale Navy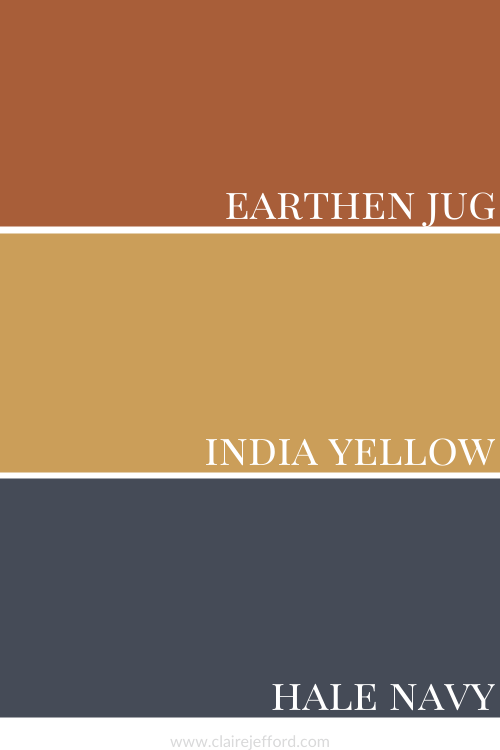 What a vibrant and contrasting palette that highlights the look and feel of the Mid Century Modern design style.
Design Details
What are some of the signature details of the Mid Century Modern design style? Let's take a look!
Dark Wood Tones
Teak is probably the best known of the dark woods prominent in Mid Century Modern furniture.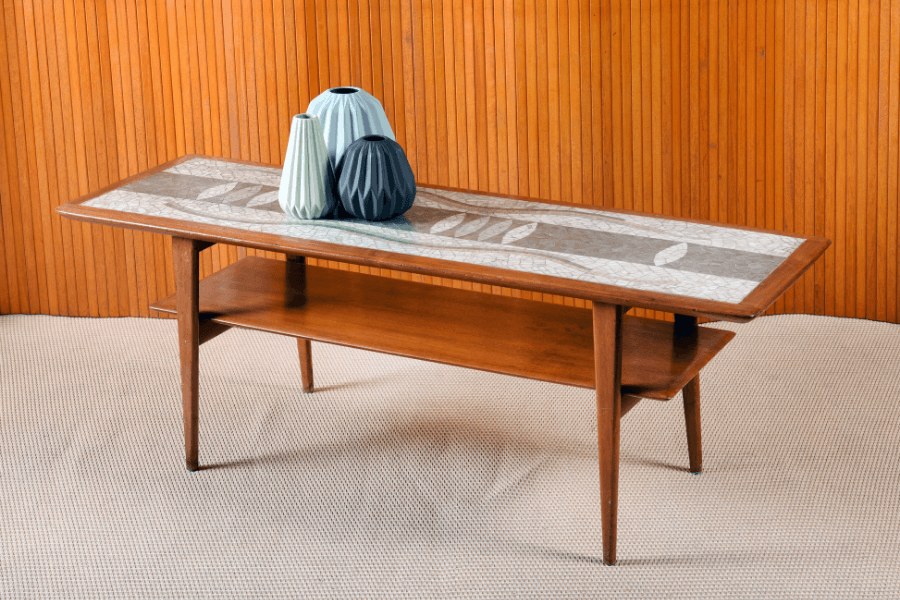 There are many others that were used in furniture making during this dynamic period including Rosewood and Walnut.
Walnut is one of my personal favourites and I believe it is a warm wood that never goes out of style.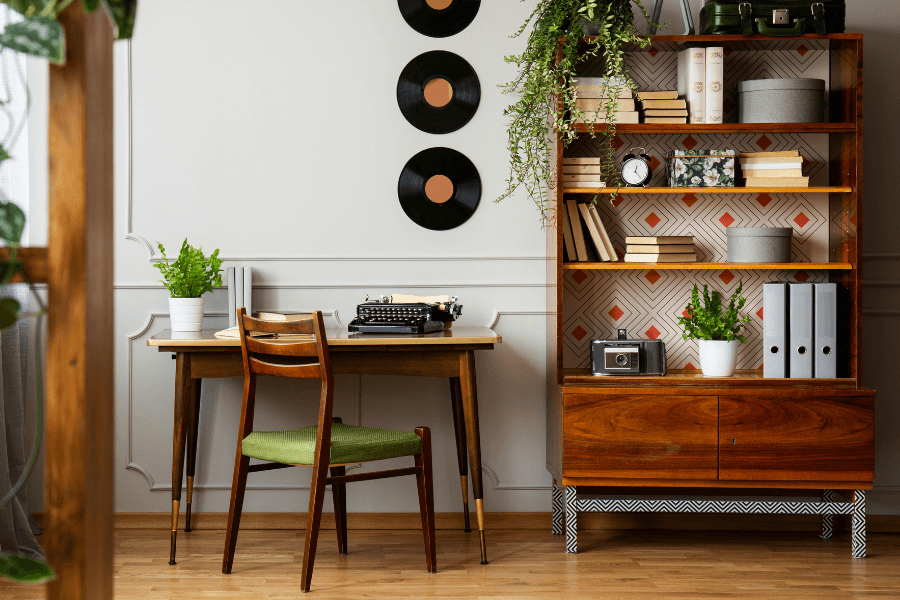 Tufting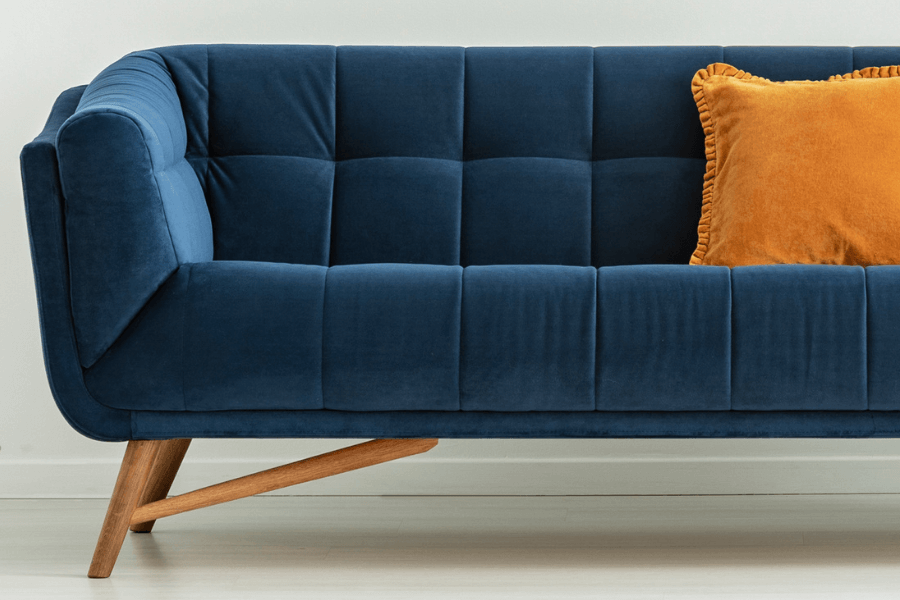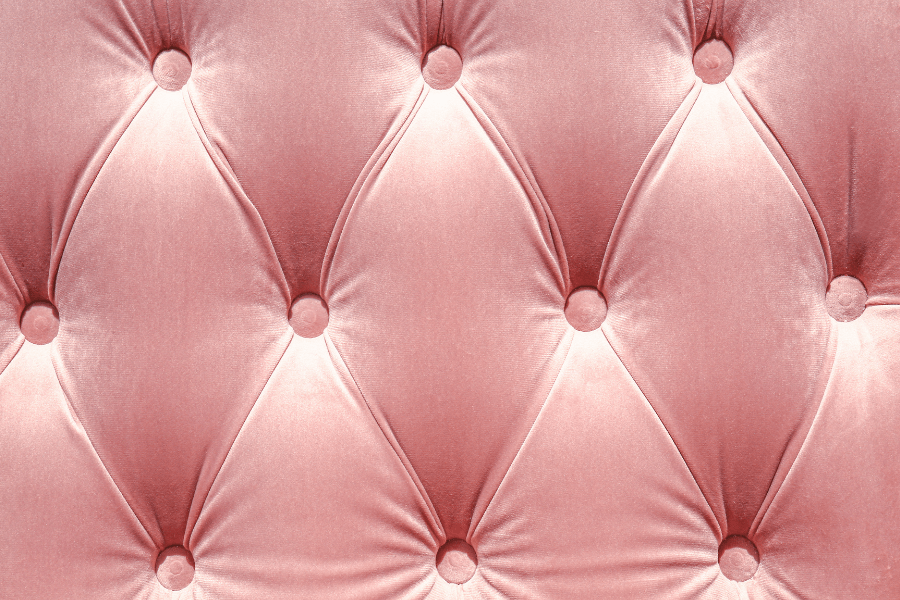 Tapered Legs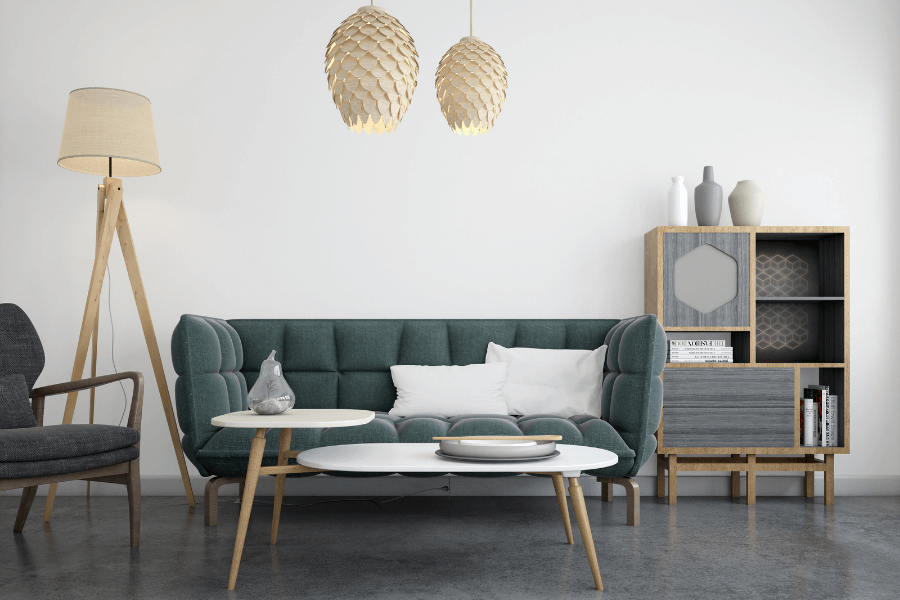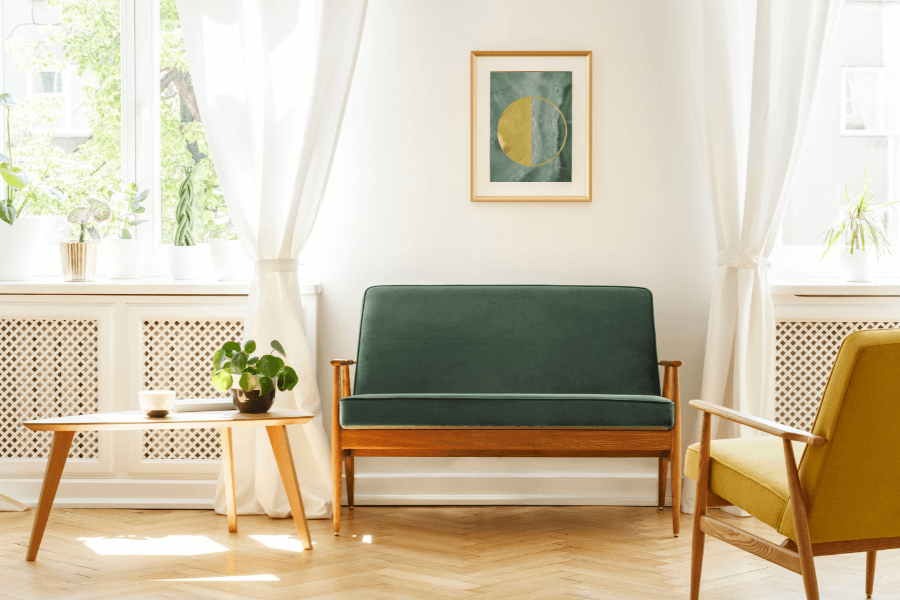 Fabrics & Textures
Velvet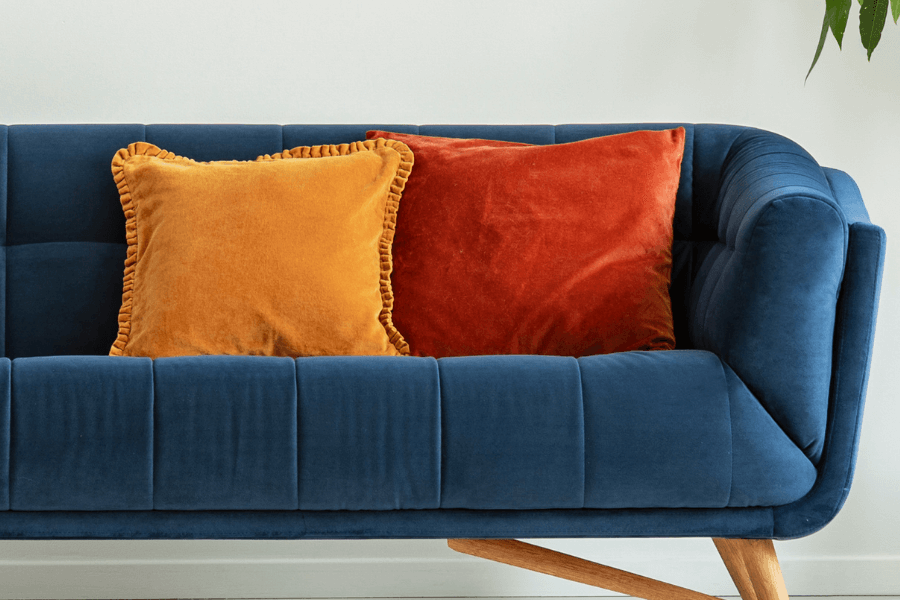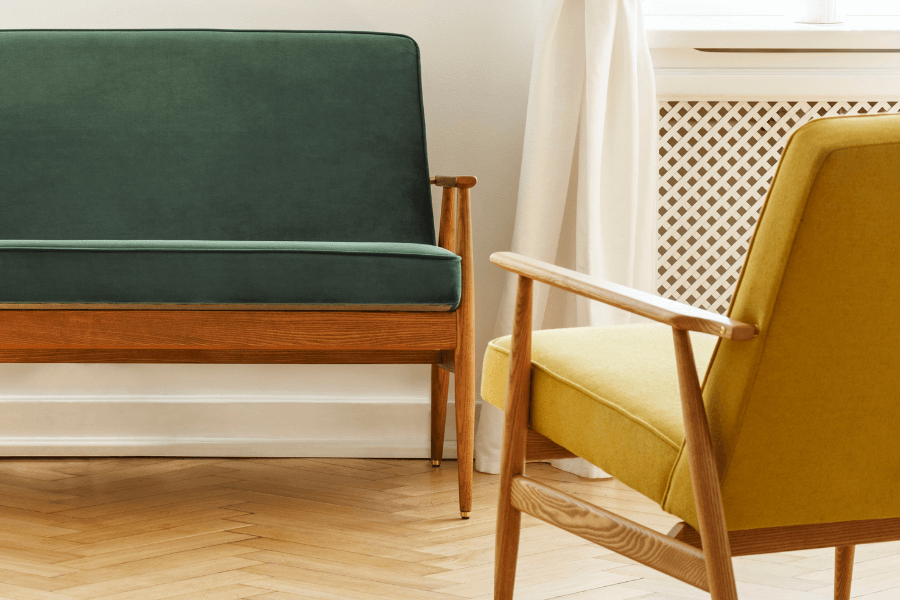 Rattan/Cane/Wicker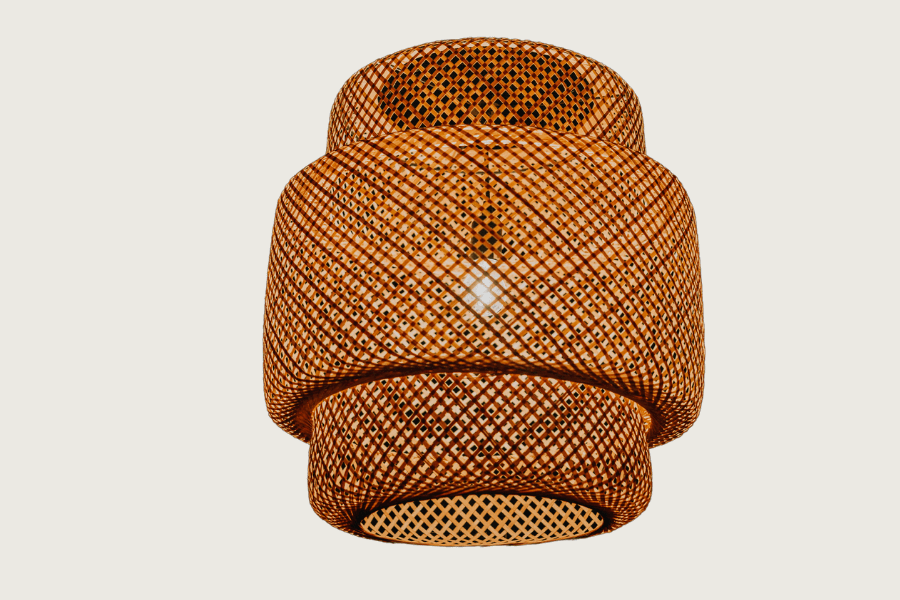 These design elements can be used in a variety of design styles, including Farmhouse and Coastal.
Leather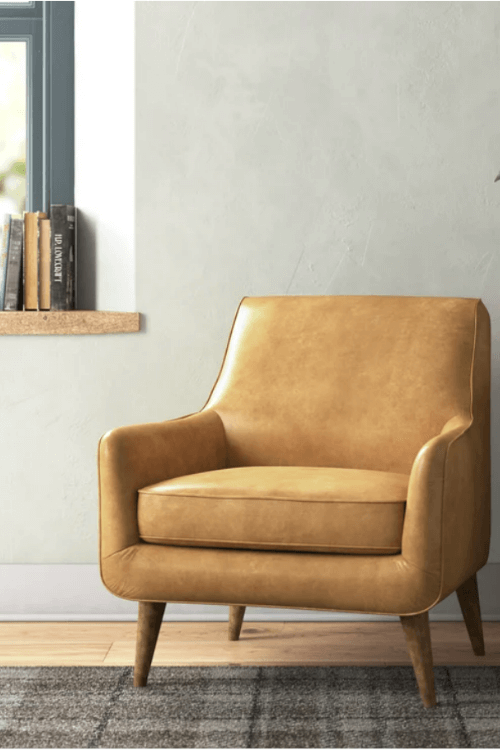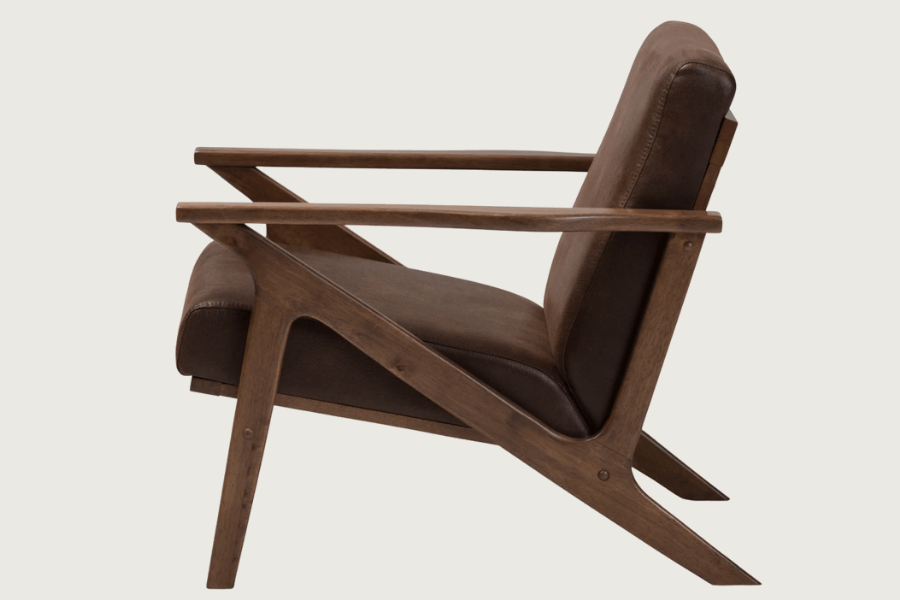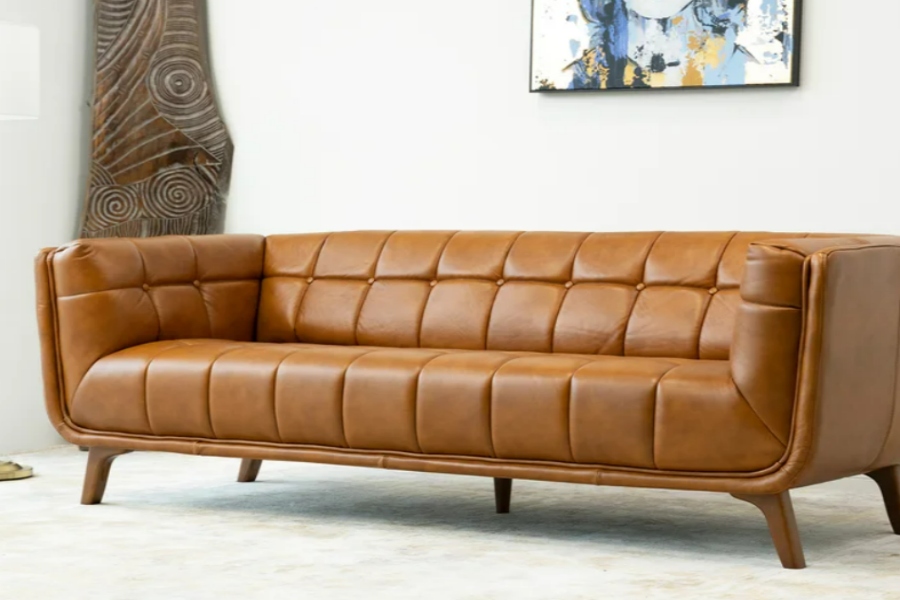 Mid Century Decor
Geometrics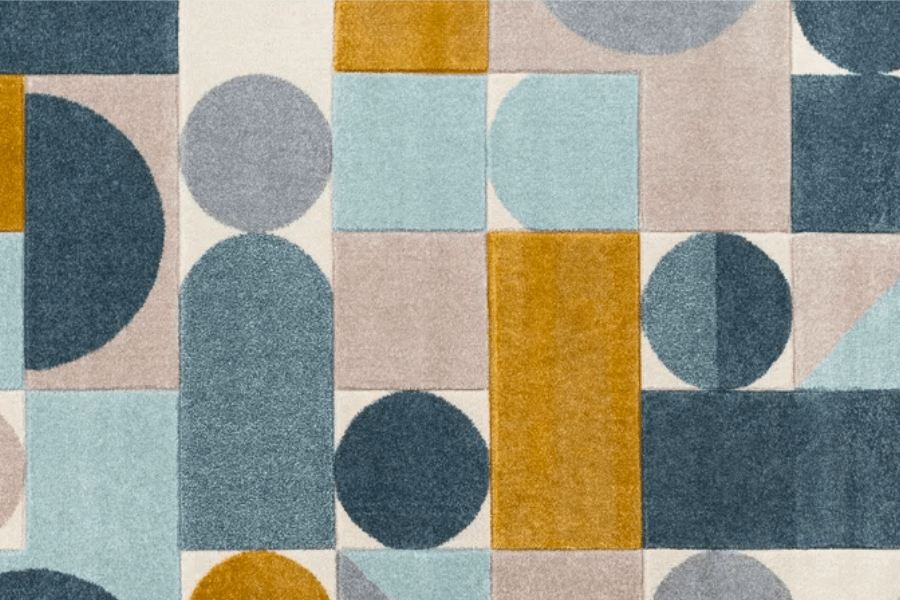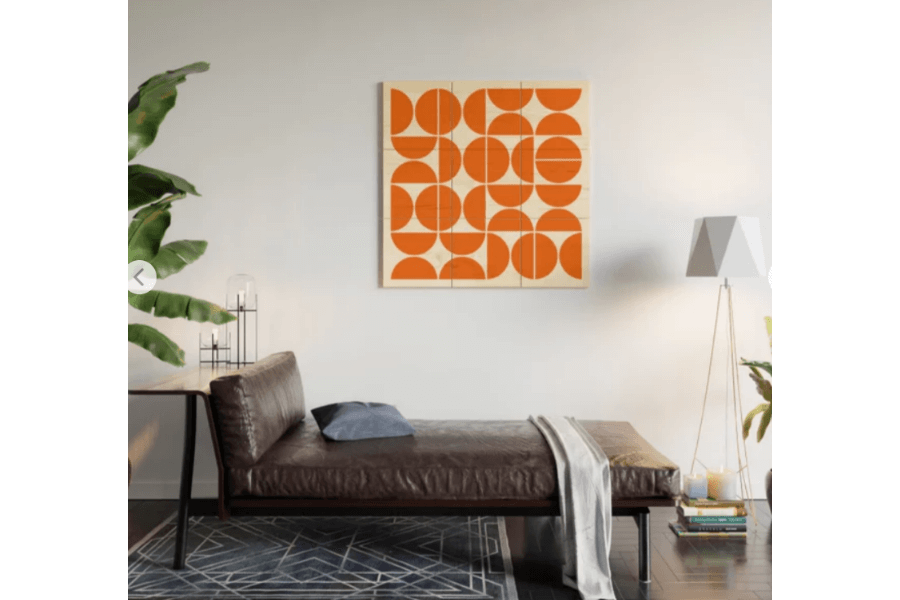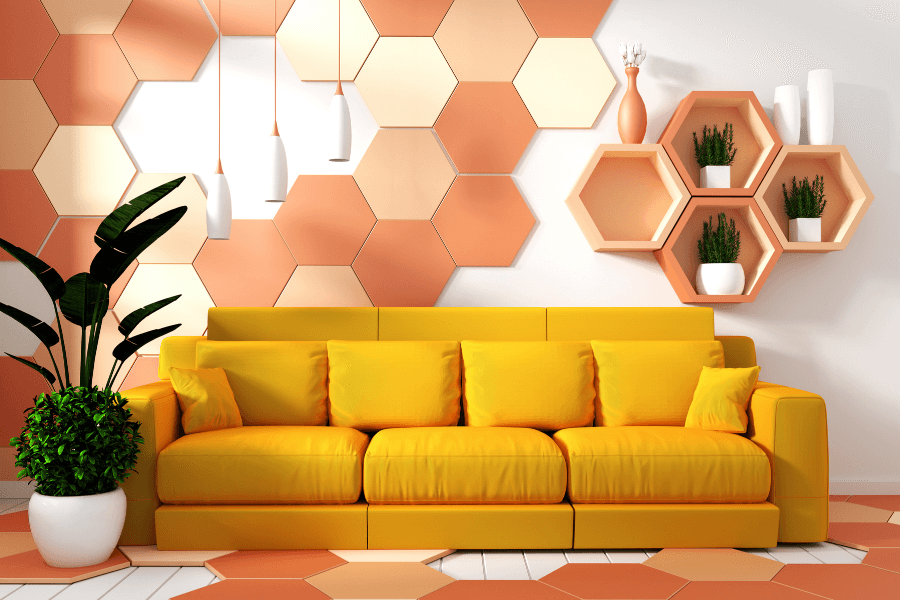 Ceramics & Glass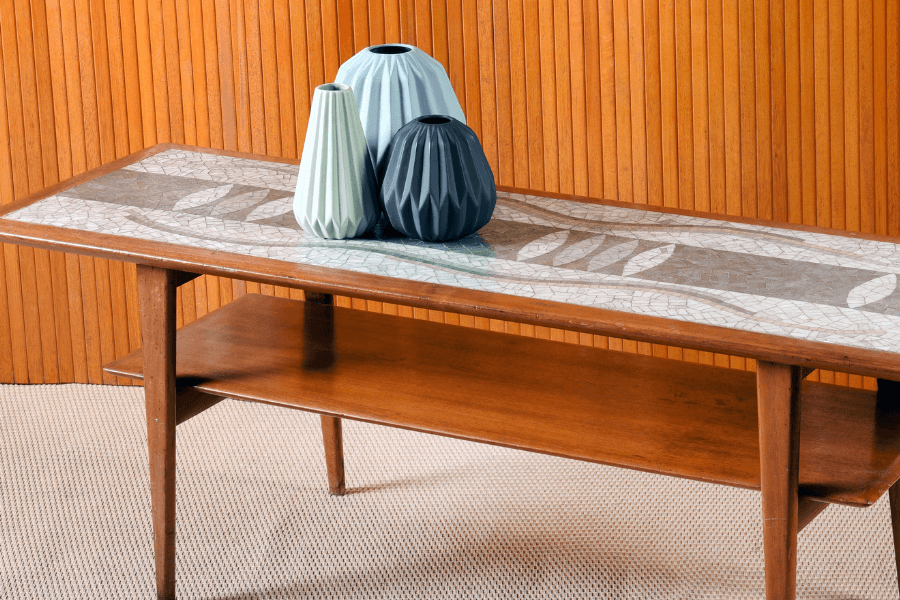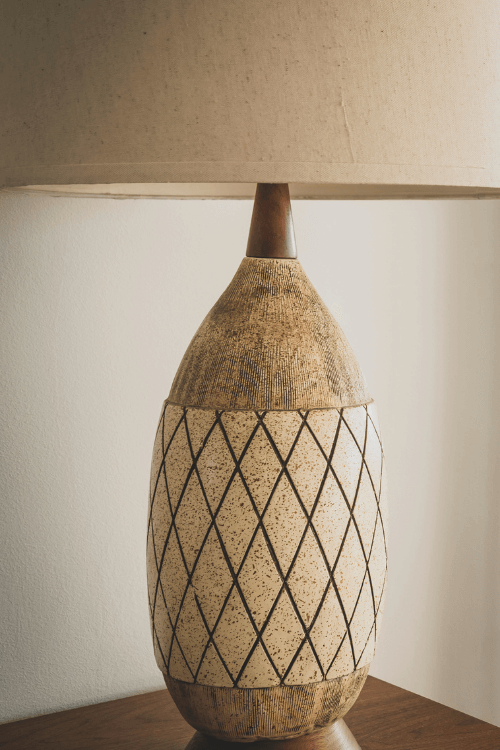 Star Burst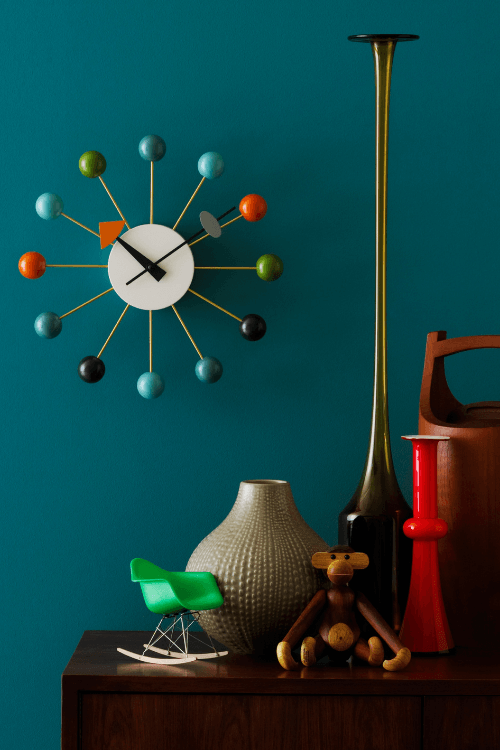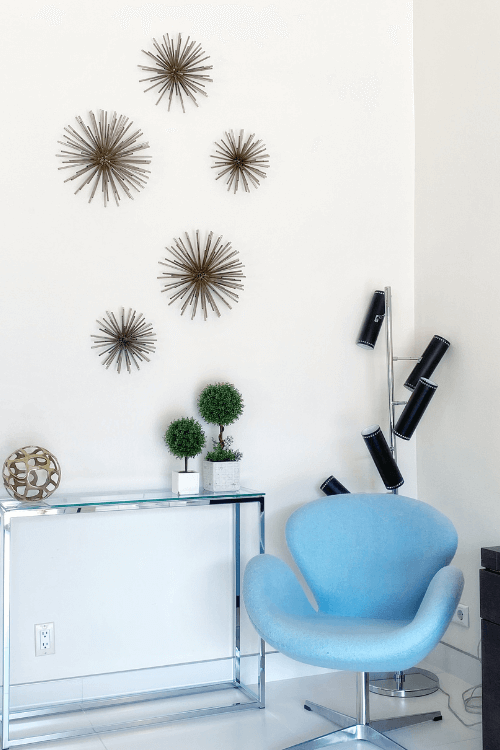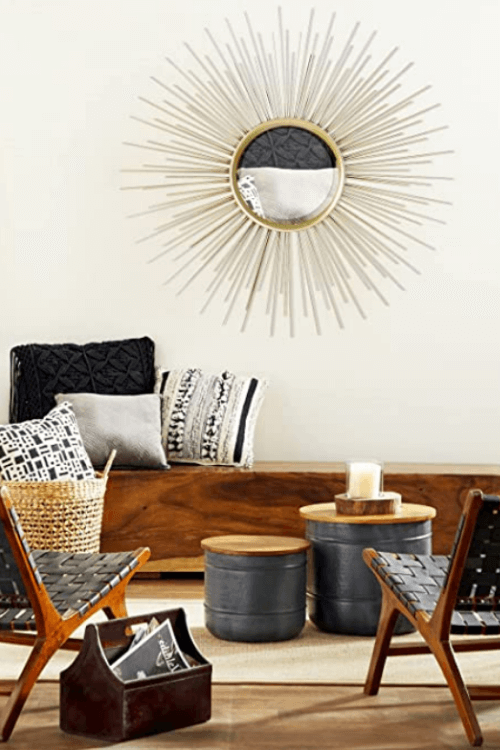 And although the basement with pool table shown below is not Mid Century Style, you can see that we used a colourful clock similar to the starburst style in this games room area.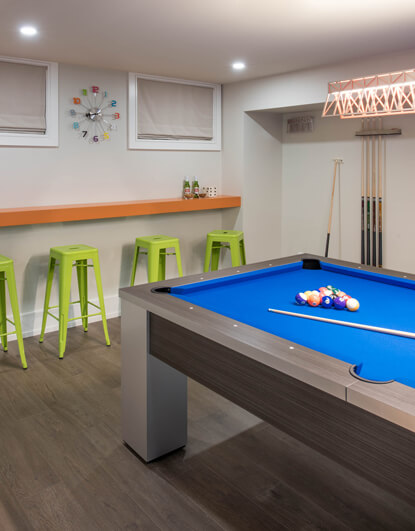 You can check out the entire 3000 square foot basement design here…it even has a hidden door in a bookcase that leads to the very cool and secret Xbox room with a graffiti wall!
Remember, just because you may not be decorating an entire room in one specific design style, doesn't mean you can't mix in various elements of style.
In fact, I encourage it to achieve a layered and interesting room design!
Mid Century Modern Perfect Colour Palettes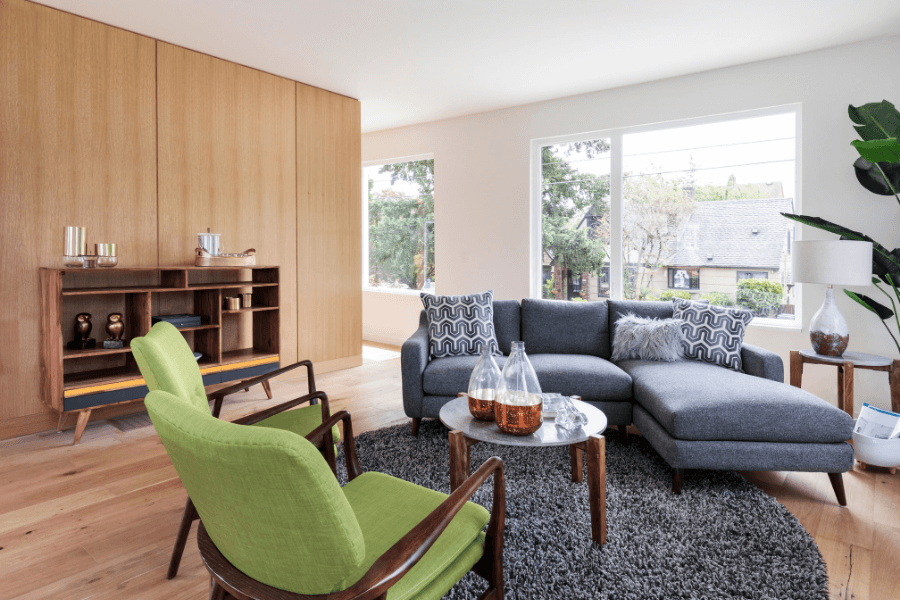 Loving the look of the Mid Century Modern design style?
Let me help you achieve this sophisticated yet relaxed feel with my Perfect Colour Palettes which provide 10 fabulous colour combinations in order to pull off a gorgeous MCM interior.
Colour Quiz
Take my revamped colour quiz to find your Perfect Colour Palette.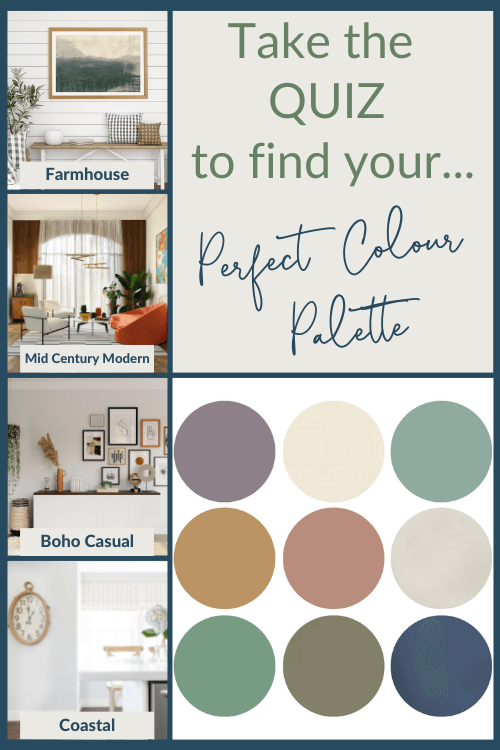 Perfect For Pinning