Design Style – Boho Casual
Picking a Paint Colour?
Choose the right paint colour
the first time Let me show you how in just 5 easy steps!
BONUS: The Top 15 Shades of Gray by Benjamin Moore
We value your
privacy
. We will never share or sell your information.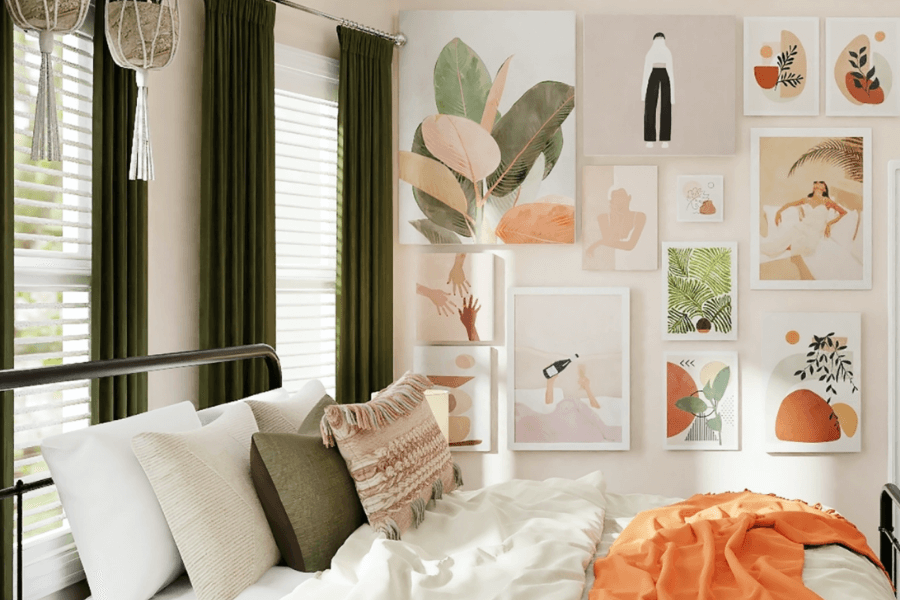 Boho Casual is featured as the fourth and final interior look in this initial Design Style series.
Bohemian, as it's also known, is the least structured of all the Interior Design Styles we've covered – Farmhouse, Coastal and Mid Century Modern, being the other three.
There are no hard and fast rules for this freer style that uses layers of colour, texture and pattern to create an eclectic and highly individualized look.
Boho Casual Colours
Boho Casual design style has a range of distinct colours that assist in curating this look.
Let me share three inspiring Bohemian colours that will give you a great starting point if you are considering this interior design style for your own home.
Farrow & Ball – Green Smoke No.47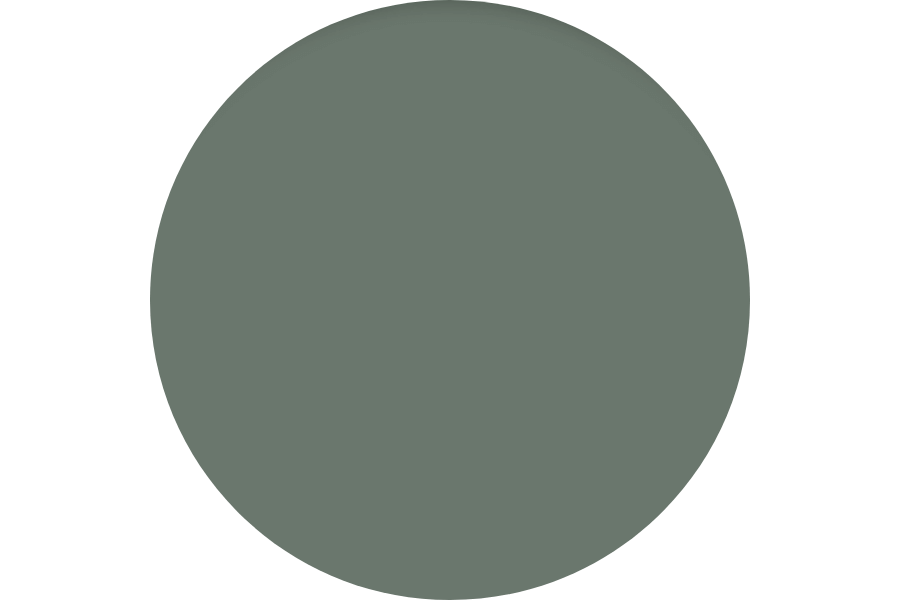 A gorgeous green, Green Smoke lends itself so well to the Boho look.
As you'll see and read later, botanicals are a big feature of Bohemian design style. Green Smoke is the perfect colour to convey this look in a paint colour.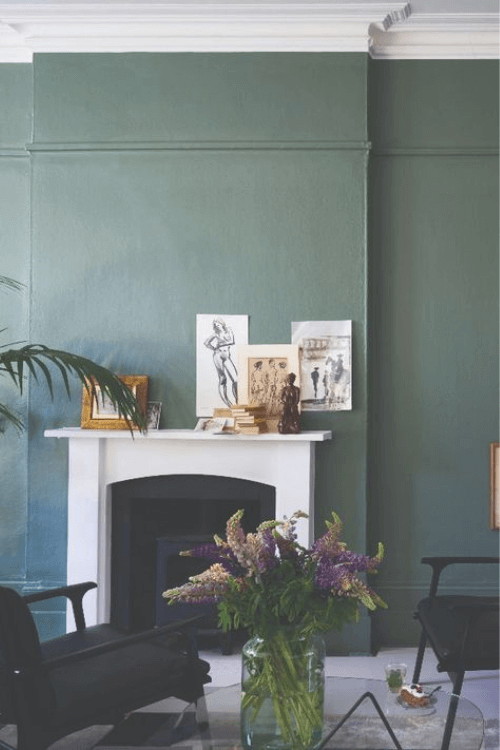 This is a favourite green of mine, one that I even used in my own recent basement renovation.
Below are my custom shaker style laundry cabinets painted in Green Smoke by Farrow & Ball.
This green works so beautifully with the nature-inspired bird and branch wallpaper, which has subtle dark blues, similar toned green and warm beiges in it.
You know that my family and I are bird-nerds, right? 😉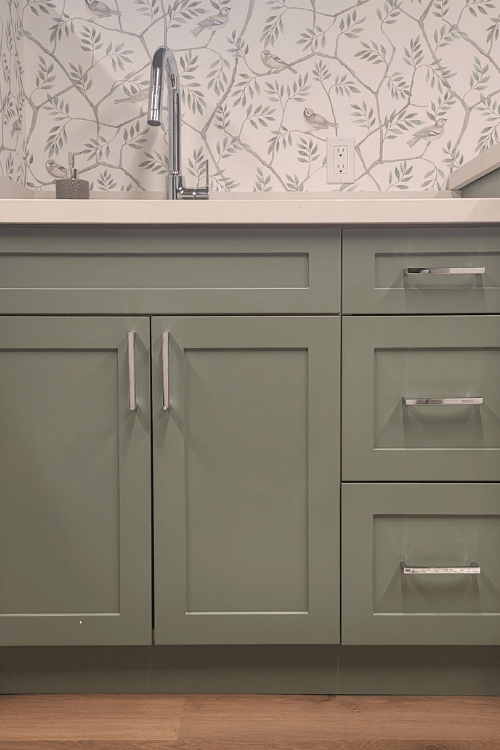 If you love green too, I have created a Green Smoke Perfect Colour Palette that offers 10 colours to pair with Green Smoke, a fabulous decorating resource to inspire your next interior design project.
Benjamin Moore – Wild Flower 2290-40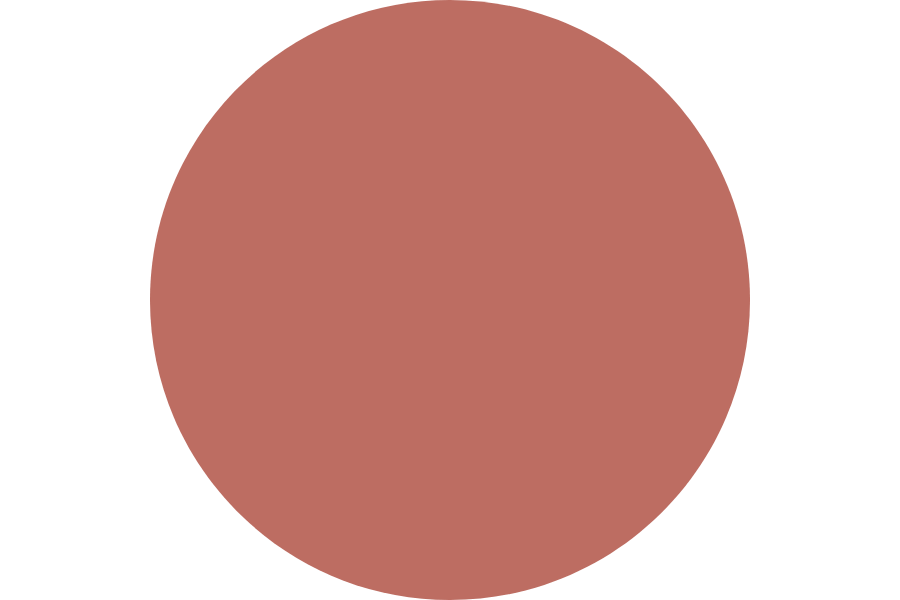 Not quite a terracotta, Wild Flower is a slightly brighter tone, a beautiful combination of pink, orange and red. It's the perfect colour to pull off a casual Bohemian look.
This is a very on-trend colour and was featured in Benjamin Moore's Colour of the Year palette for 2022.
It was also a colour that was seen in nearly every single showroom at the spring and fall Highpoint Furniture Market in North Carolina.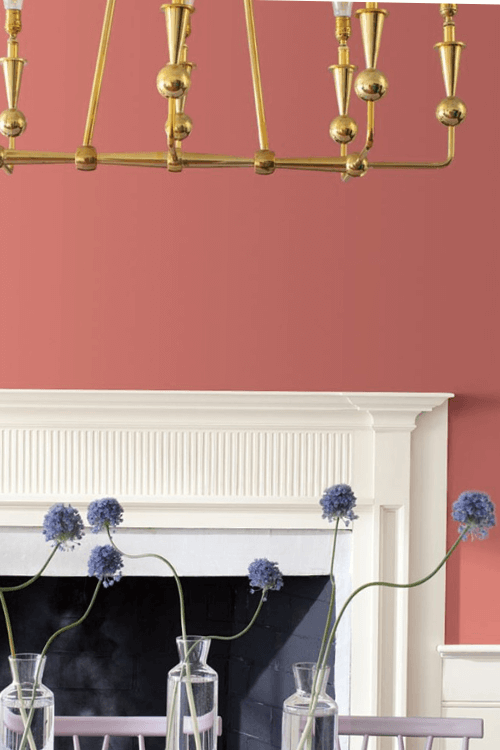 Benjamin Moore – Mascarpone AF-20 Most styles do well with a neutral colour to anchor the look and Mascarpone is a great choice for this Boho palette. It's soft and creamy and let's the richer colours really shine.
If you're hesitant about the colours in this combination for the Boho Design Style, check out my Mascarpone Perfect Colour Palette which gives you 10 colours to mix and match with this pretty, light neutral.
Green Smoke, Wild Flower and Mascarpone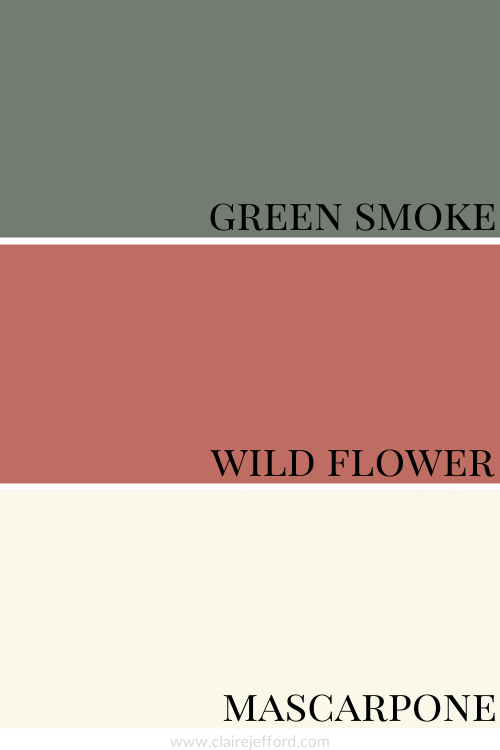 A bold colour palette speaks to the Boho look completely.
Design Details
What are some of the signature details of the Boho Casual design style?
There are so many, let me touch on some of them here.
Natural / Light Wood Tones
Light wood tones and woods that are closer to their natural state in appearance work amazingly with the Boho Design Style.
The light pine flooring below has a very natural look, as does the bed frame and side table, even though they are a bit darker in tone.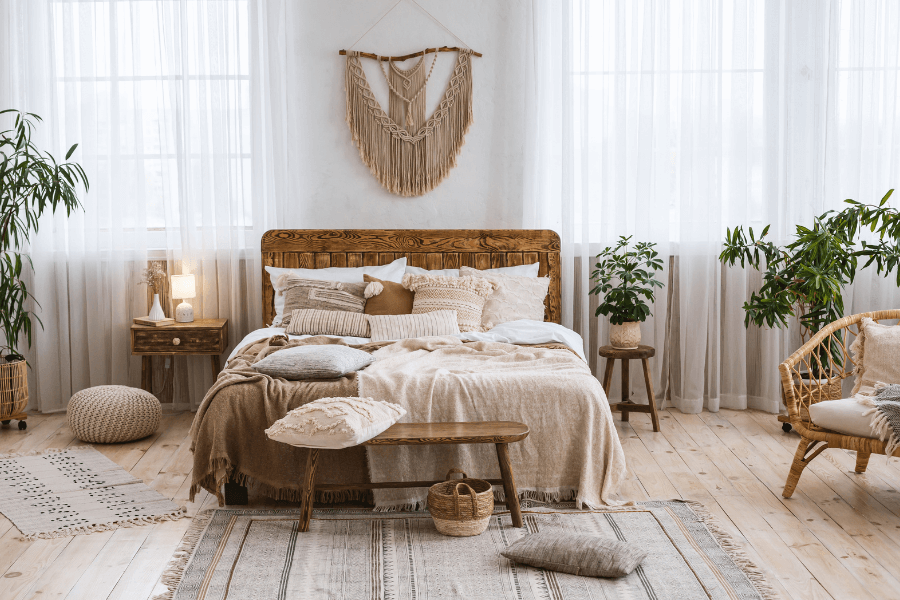 An even lighter flooring as seen in the image below allows the other elements in this Boho styled bedroom to stand out more. But still in a very calm and casual way.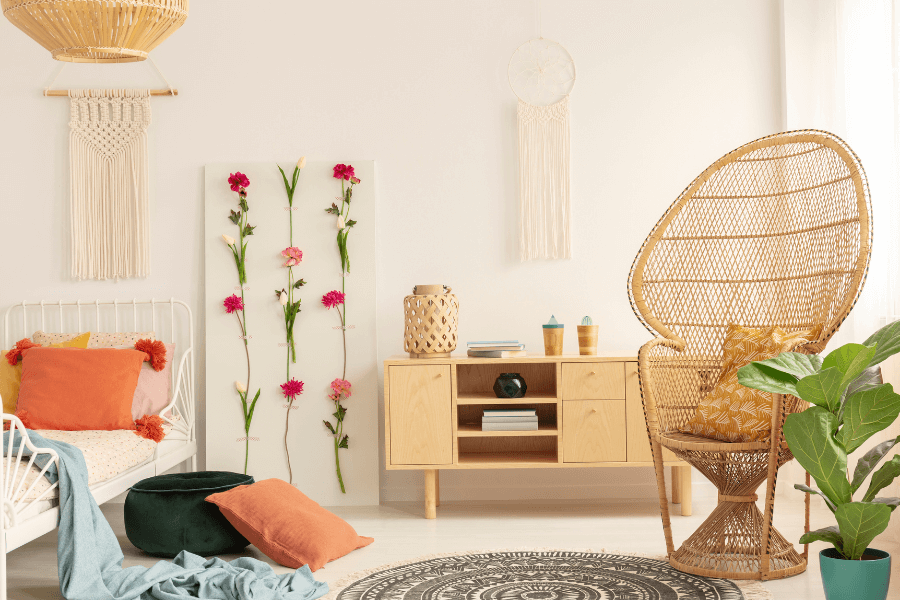 Organic Forms / Shapes
Softer shaped and less rigid forms are indicative of a Boho Casual design style. This style tends to incorporate more smooth, curved and rounded shapes into its look.

And look how gorgeous this room image is below with the contrasting, dark navy wall as a backdrop that really makes the natural woods stand out.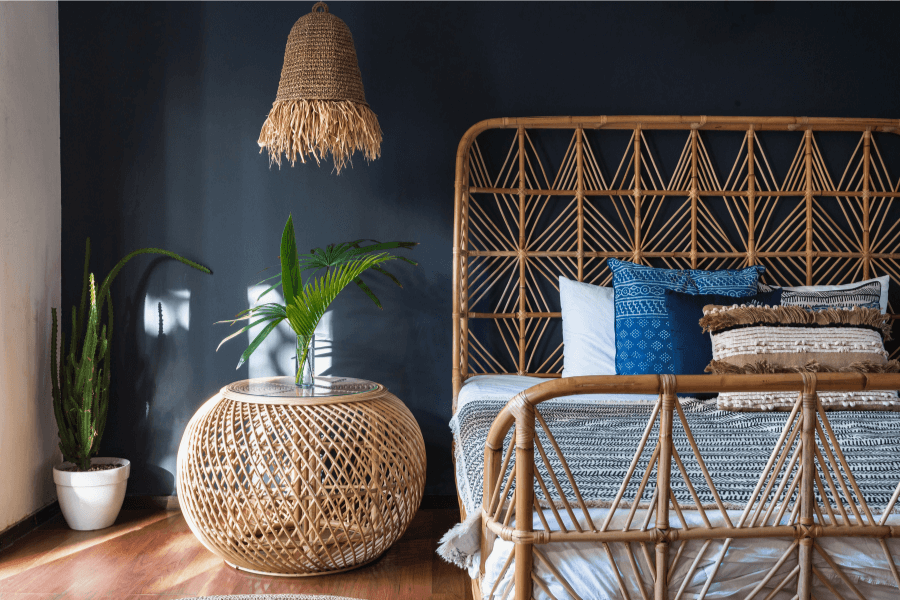 The image below exhibits brilliantly the less structured shapes and lines that you will often see in Boho Casual design style.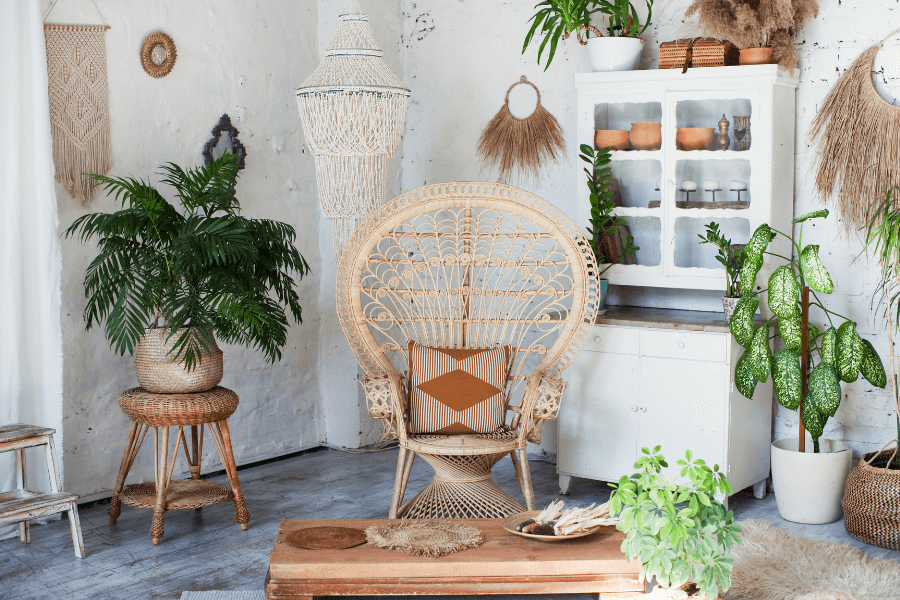 Plus, do you notice the colour palette? Yup, it's displaying similar tones to my recommended 3 Boho colours!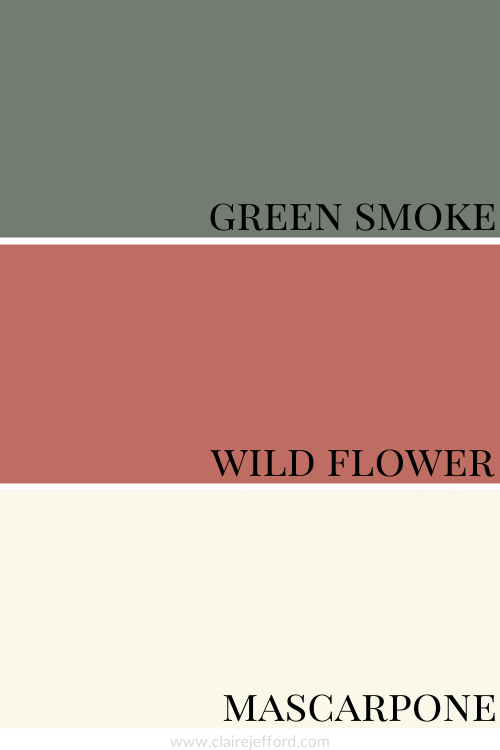 Soft / Flowing Drapery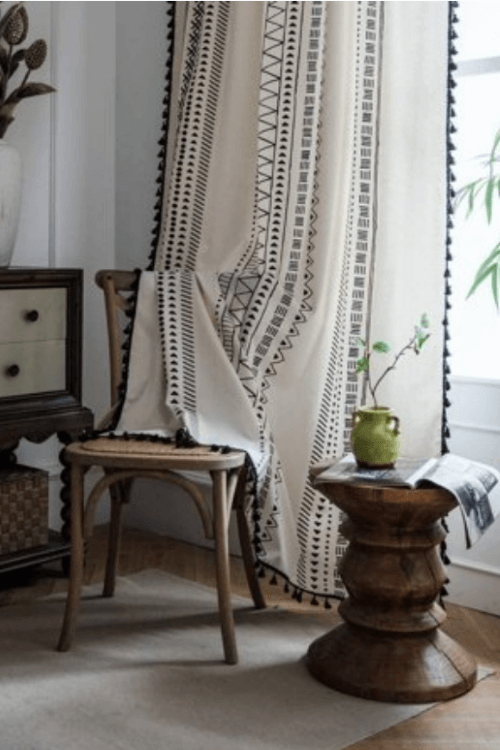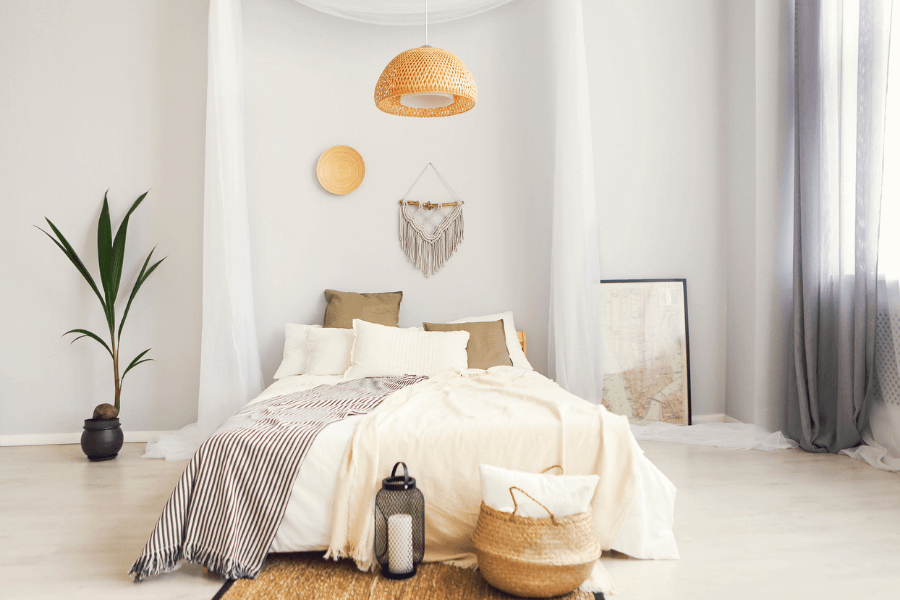 Fabrics & Textures

Rattan/Cane/Wicker
These natural and manmade materials are so versatile they are a common feature in many design styles.
In the Boho Casual look, they are often curved and have a very gentle appeal about them.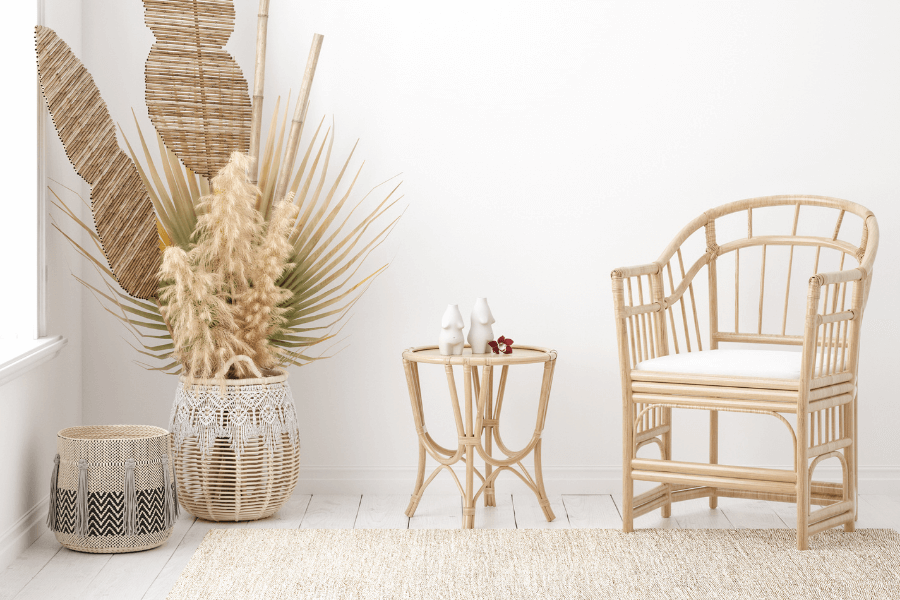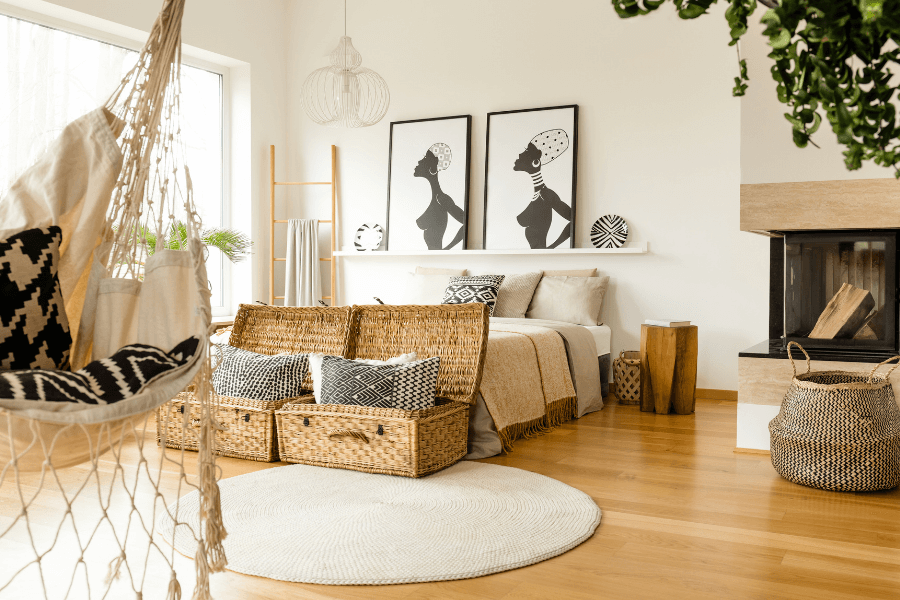 Macramé
Macrame is huge when creating an interior design with that relaxed Bohemian look and feel.
It's everywhere, from wall art, and plant holders and is even being incorporated into some alternative furniture designs.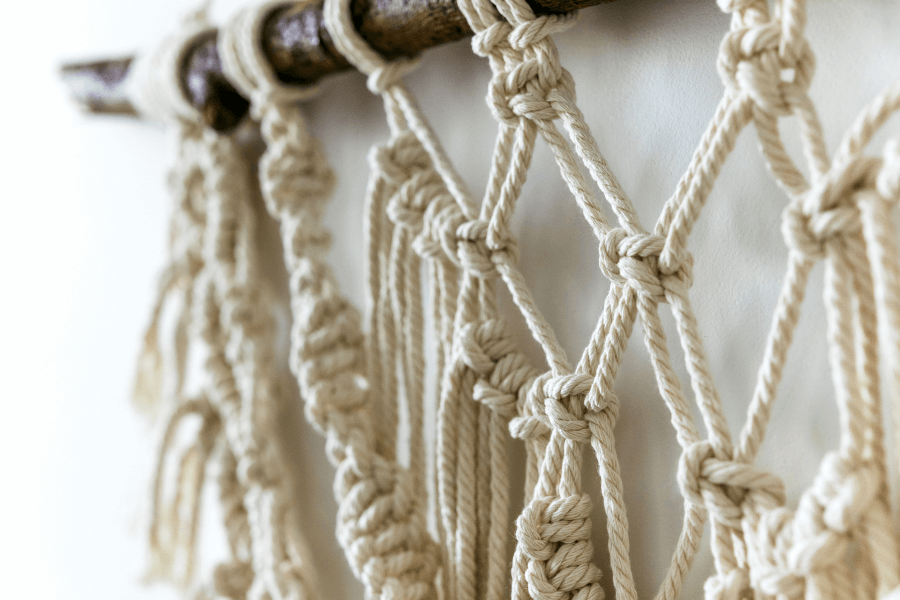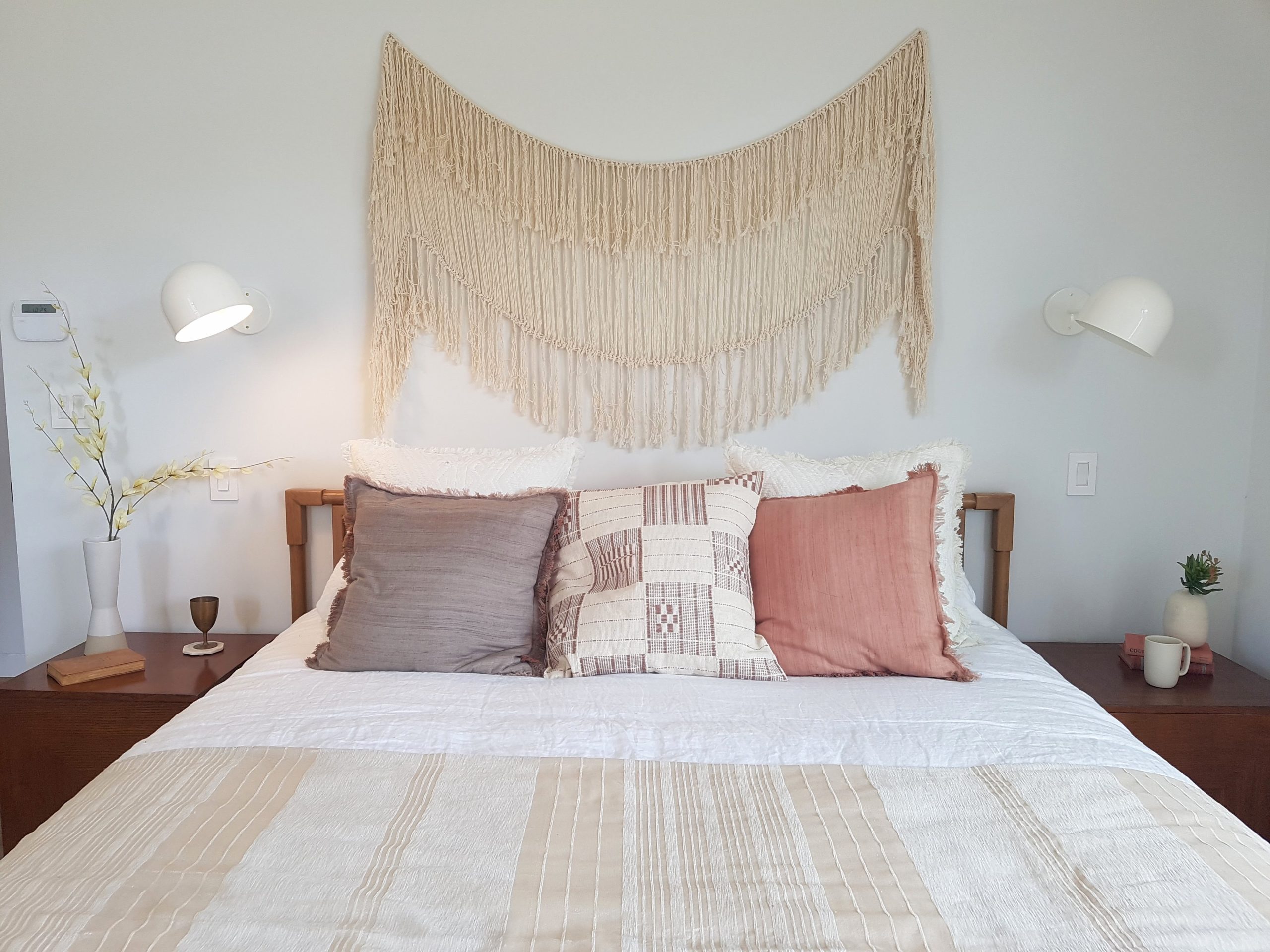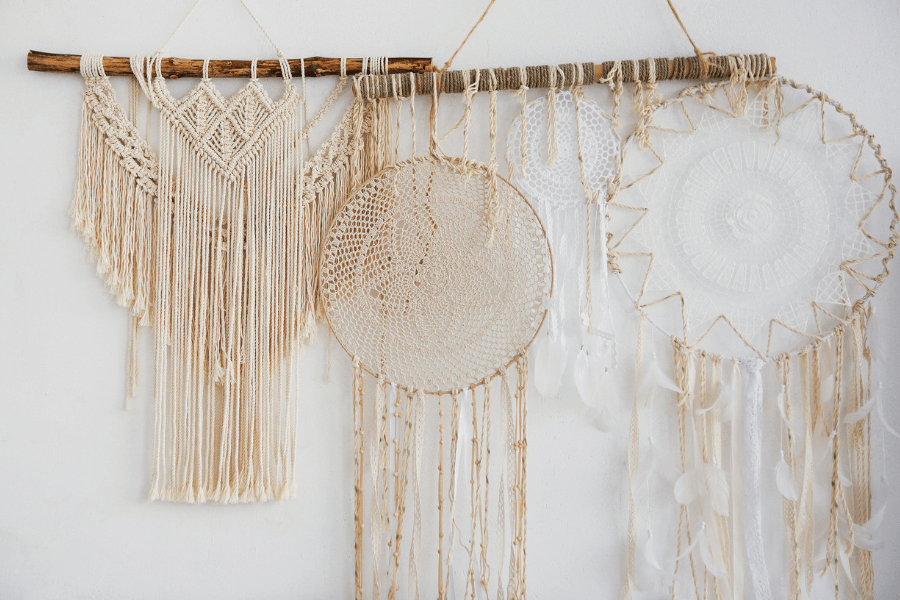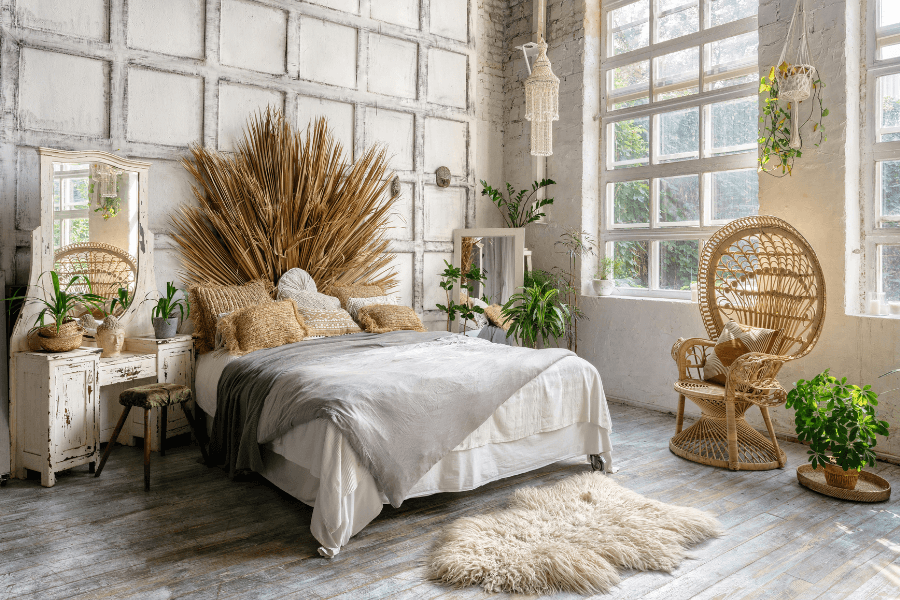 Tassels & Fringes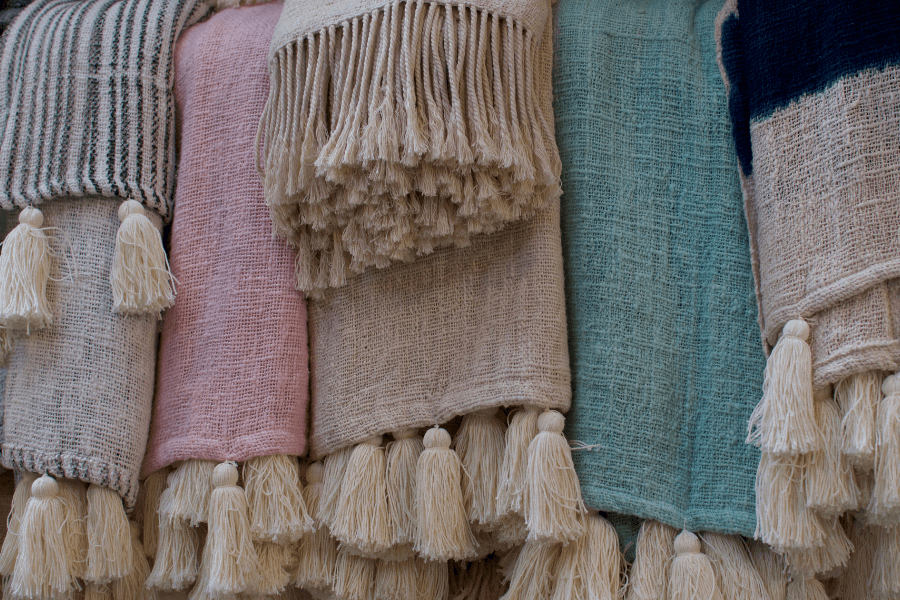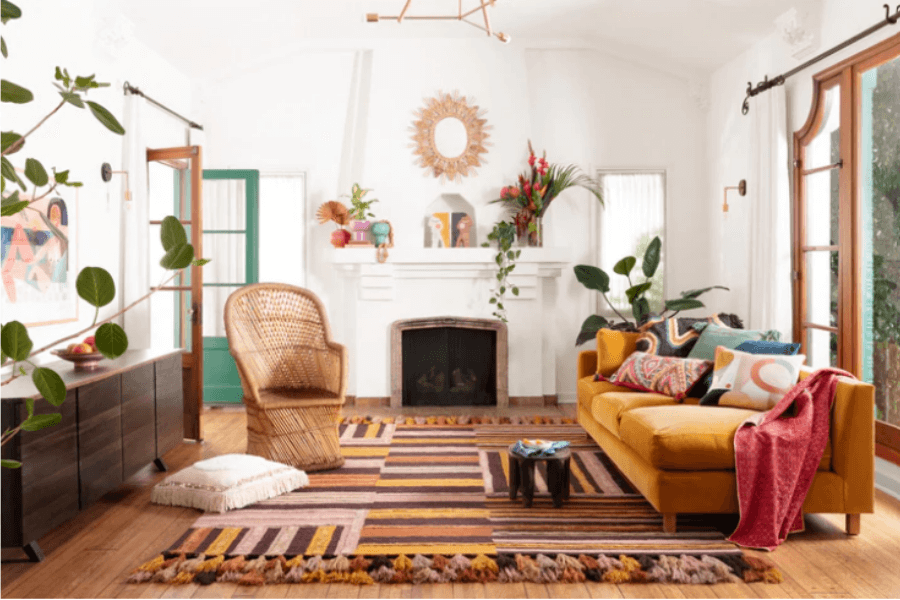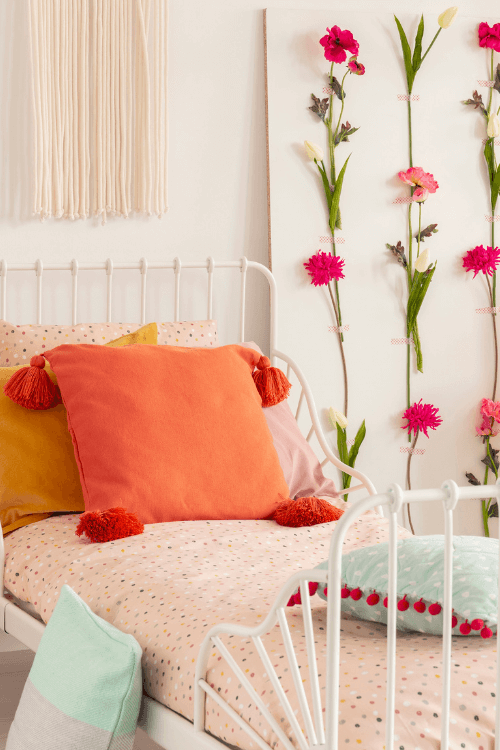 Boho Casual Decor
Hats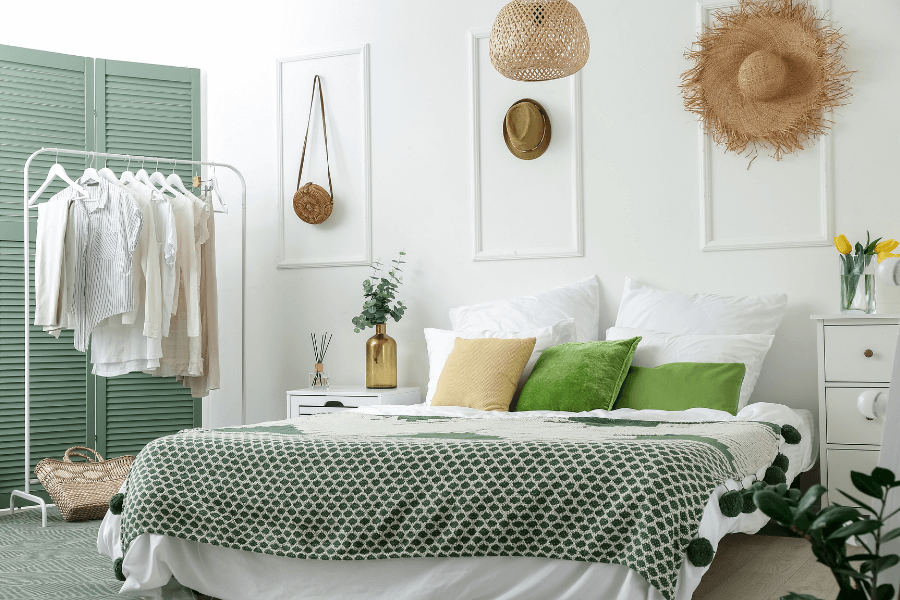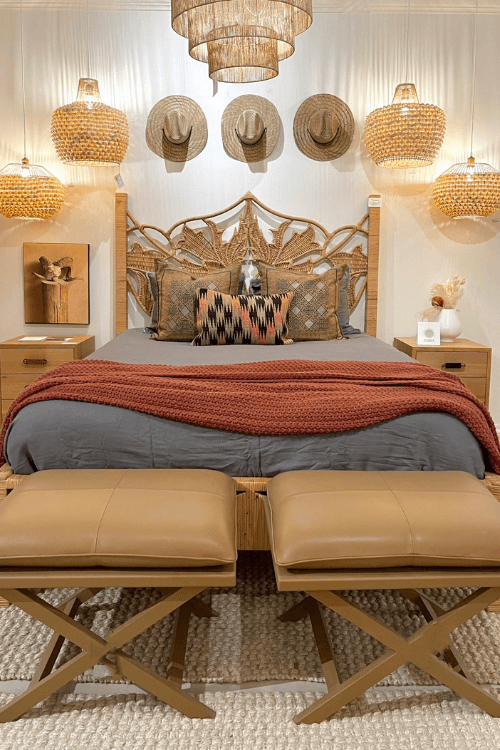 Grasses and Dried Flowers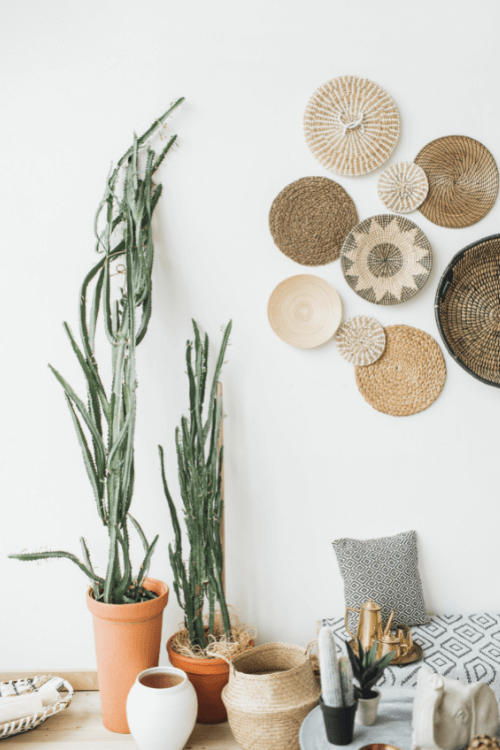 Botanicals
Adding living plants, and plenty of them is probably one of the easiest ways to achieve a more boho-inspired aesthetic.
Include different sized, shaped and textured plants in a variety of containers made of wicker, macrame and wood and you'll be on your way to getting that Boho style.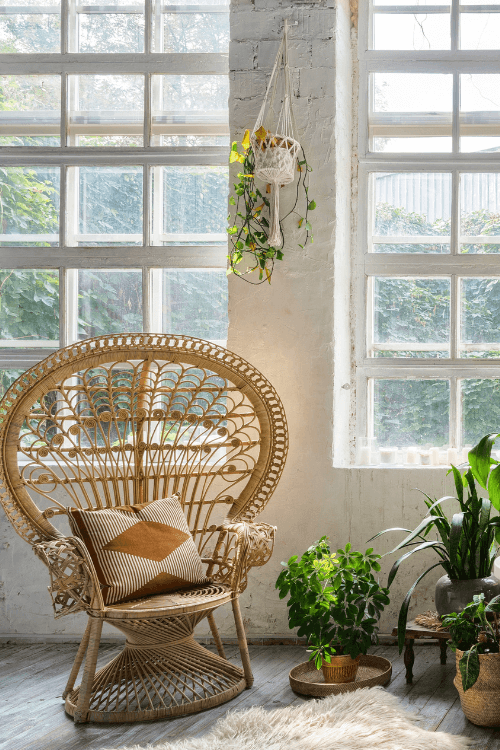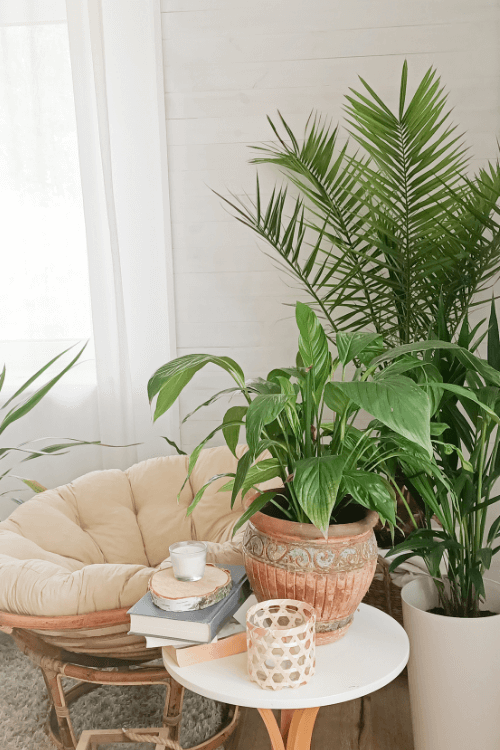 Boho Casual Design Style
If you prefer a design style that does not require you to adhere to specific rules, Boho Casual might be a great one for you to try out.
It can still be purposeful but it is not so obvious in its execution.
Layering is key but how you mix and match colour, patterns, and textures is what gives the Boho Casual look its unique and personalized aesthetic.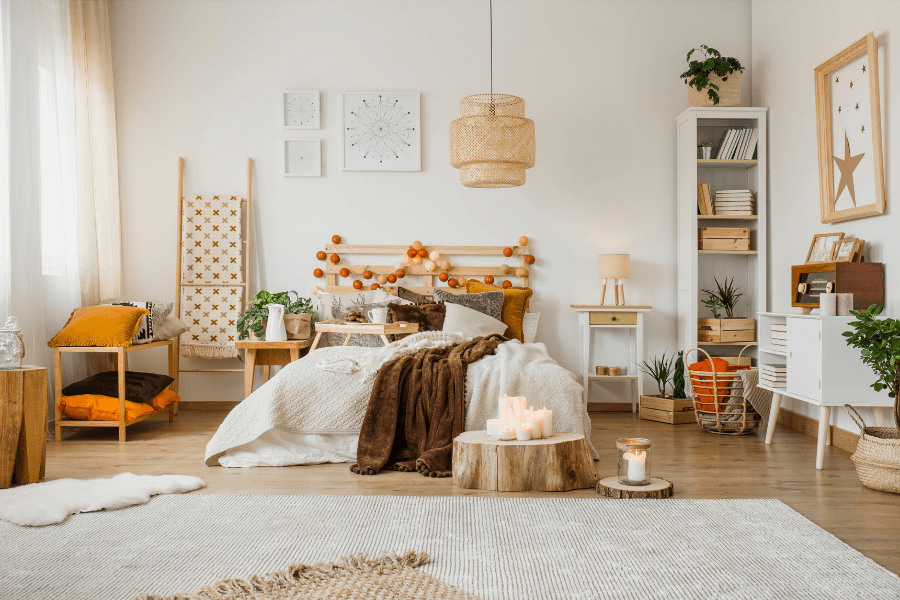 Boho Casual Perfect Colour Palettes
Loving the look of the Boho Casual design style?
Let me help you achieve this sophisticated yet relaxed feel with my Perfect Colour Palettes which provide 10 fabulous colour combinations in order to pull off a gorgeous Bohemian inspired interior.
Colour Quiz
Now that we've reviewed all the Design Styles featured in my updated colour quiz, find your Perfect Colour Palette to see which style best suits you!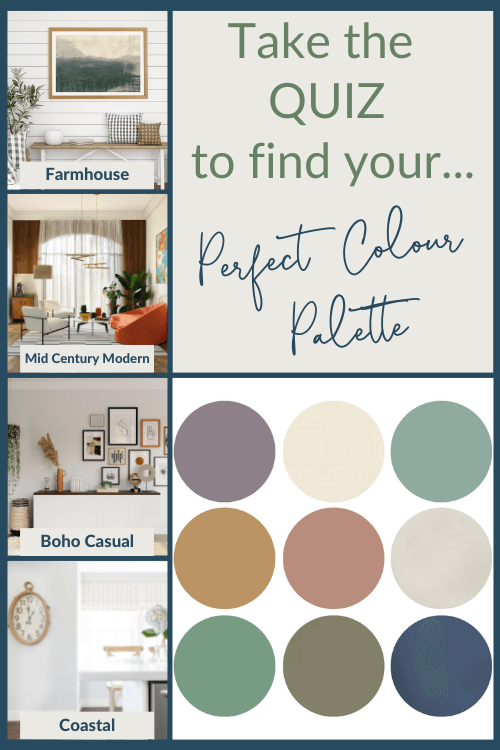 Perfect For Pinning