Farrow & Ball Green Smoke
Picking a Paint Colour?
Choose the right paint colour
the first time Let me show you how in just 5 easy steps!
BONUS: The Top 15 Shades of Gray by Benjamin Moore
We value your
privacy
. We will never share or sell your information.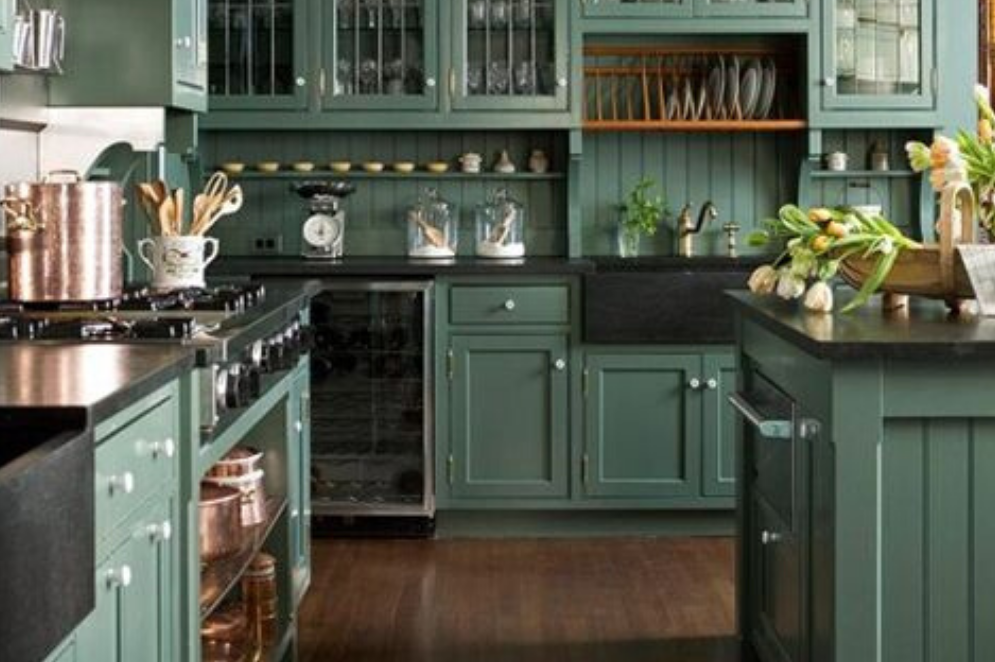 Green Smoke No.47 by Farrow & Ball
A deep blue-green by Farrow & Ball, Green Smoke is stunning whether used on the exterior of a home or inside.
I absolutely love the colour green and in particular Green Smoke.
I love it so much that I used this rich paint colour in my basement renovation – not once but twice! I'm sharing some of those photos here on the blog with you today.
If you're new here, welcome! Below you will see what I cover in every colour review post.
In this colour review video of Green Smoke by Farrow & Ball, I share:
The undertone of my featured colour
Colour comparisons in order to easily see the different colour tones
Best white paint colours for the trim and ceilings
Beautiful colour combinations to inspire you for your decorating project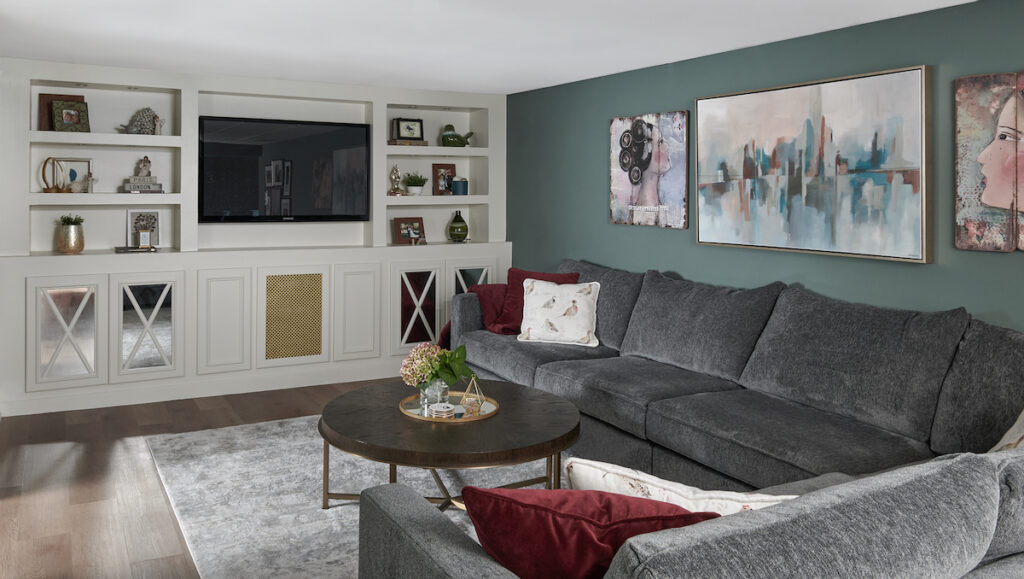 You might be wondering where I used Green Smoke in my basement reno. You can see in the photo above we painted the wall in the family room area, Green Smoke.
The second place where I used this colour will be revealed a bit further along.
Farrow & Balls' Green Smoke
After you watch the video if you would like all the information I discuss in one convenient place look no further than my new Perfect Colour Palette for Green Smoke.
My Perfect Colour Palette also includes 10 colours that go beautifully with Green Smoke, plus a 2-page step by step How-To for choosing a cohesive colour palette in your own home.
A must-have for any colour enthusiast or interior design professional!
Green Smoke Colour Review Video
Undertone: blue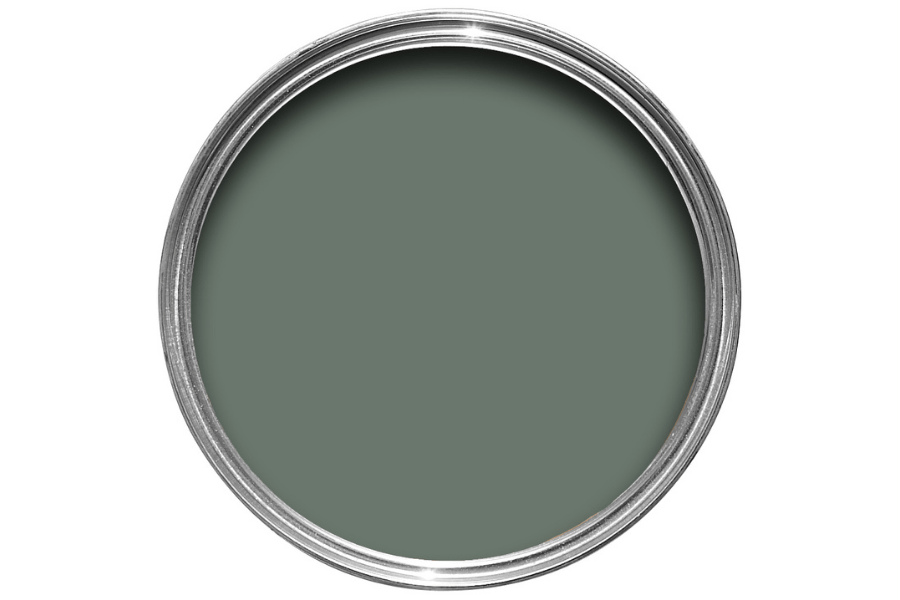 This smoky green blue brings a real calmness to any interior space.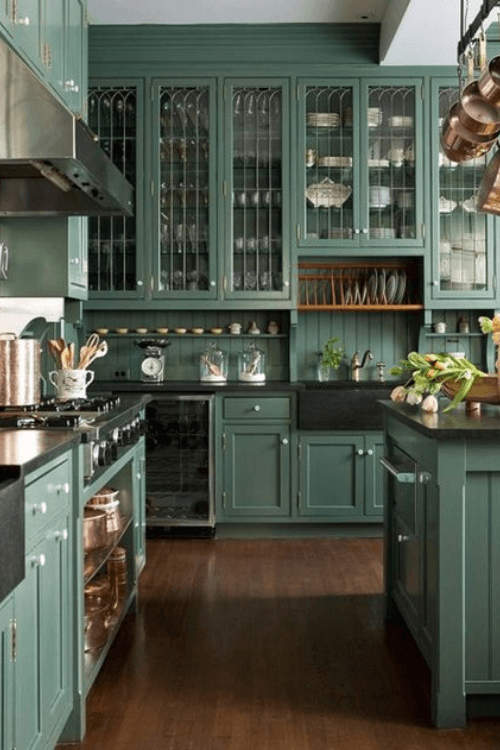 Colour Comparisons
As you can see below, it's when we start to look at comparisons to other colours, that things become very interesting.
Inchyra Blue No.289 & Bancha No.298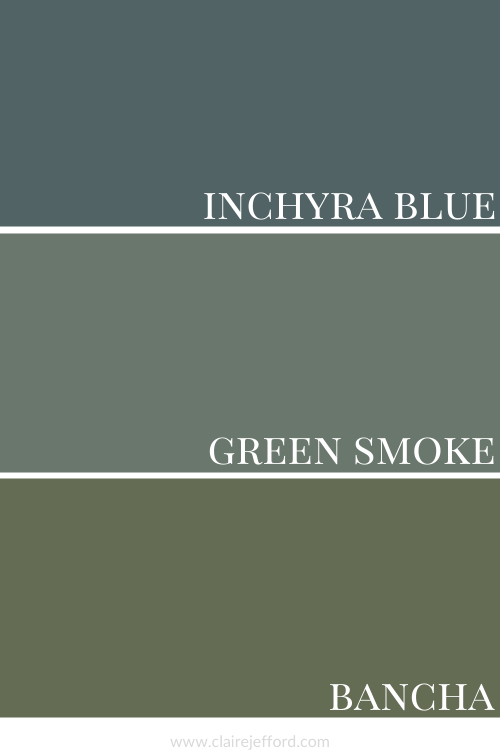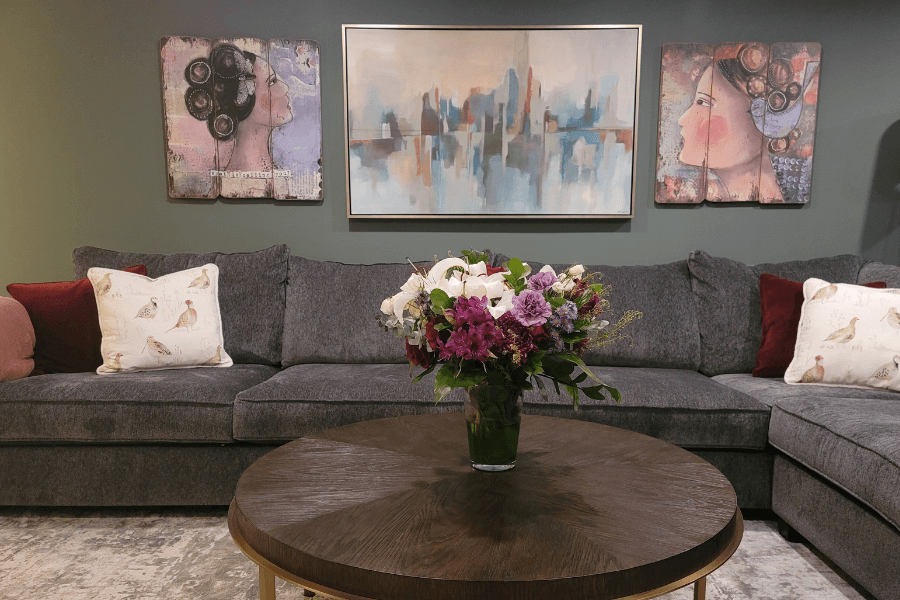 When I do Colour Consultations in a client's home, I am always comparing colours so they too can easily see the differences between the paint colours.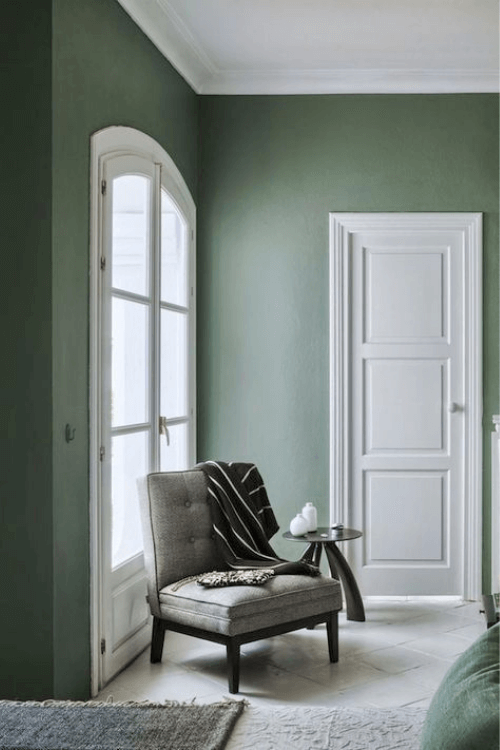 When I hold my large paint boards up to a decorative element such as fabrics, wallpaper or subway tile and then swap out one board with another board, it becomes clear as to which colour will work best.
Best Whites To Pair With Green Smoke
White Tie No.2002 By Farrow & Ball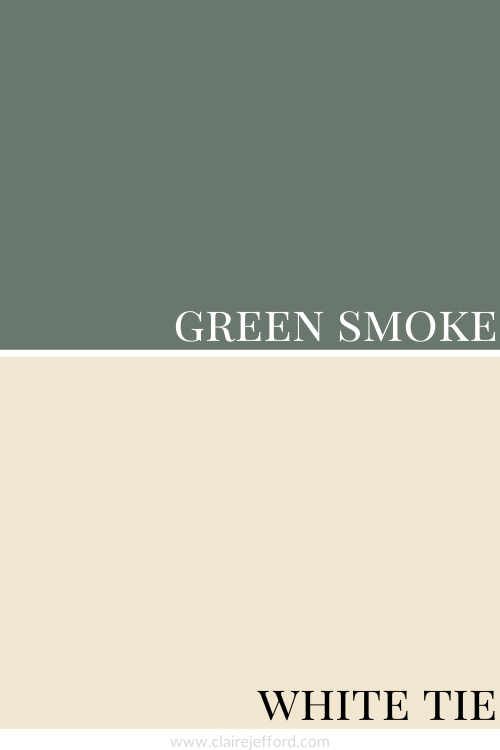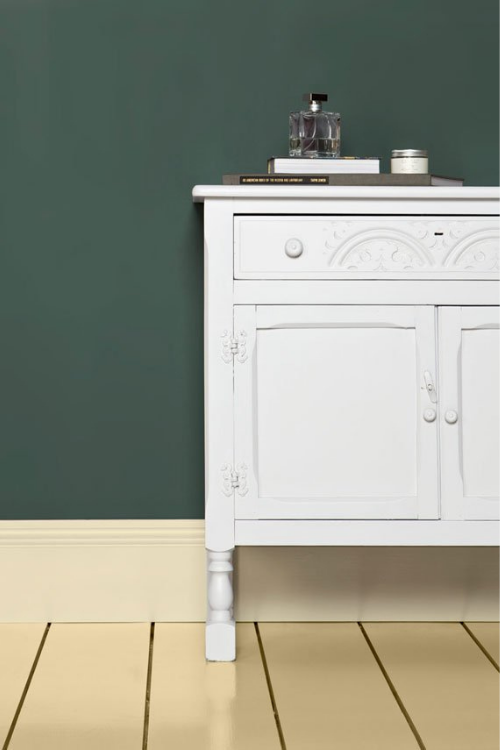 Pointing No.2003 By Farrow & Ball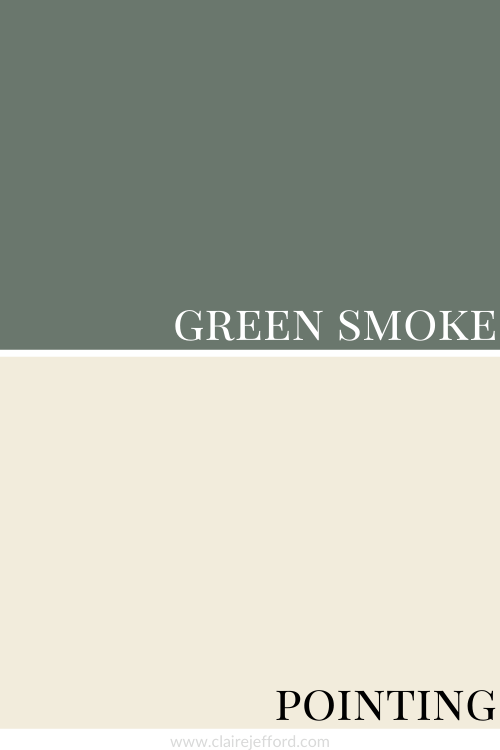 All White No.2005 By Farrow & Ball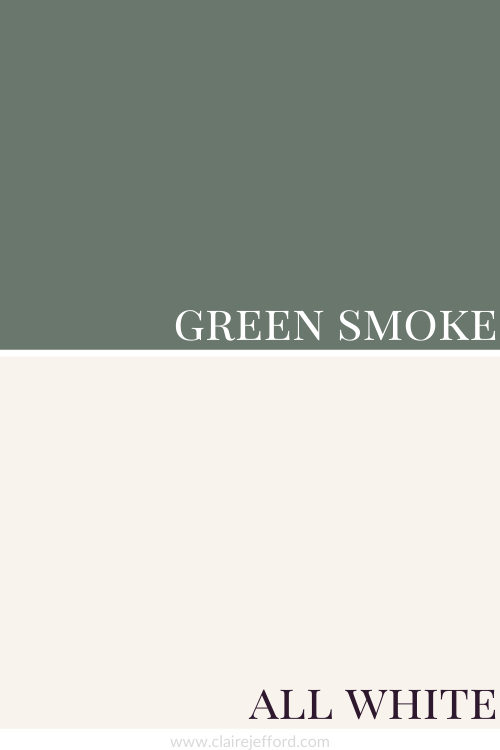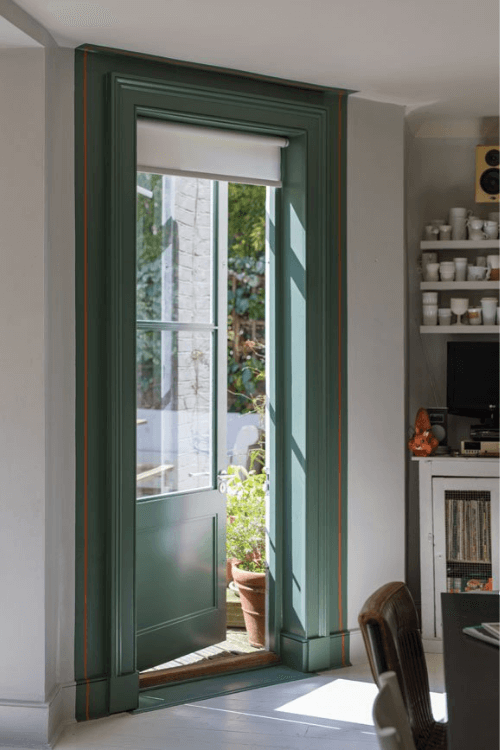 I can assure you that the best colour for your project already exists, you just need to know the 5 Steps on how to choose the right paint colour the first time.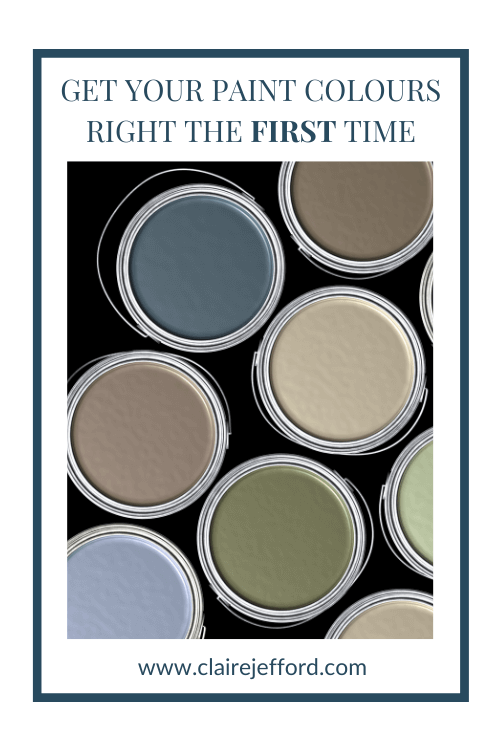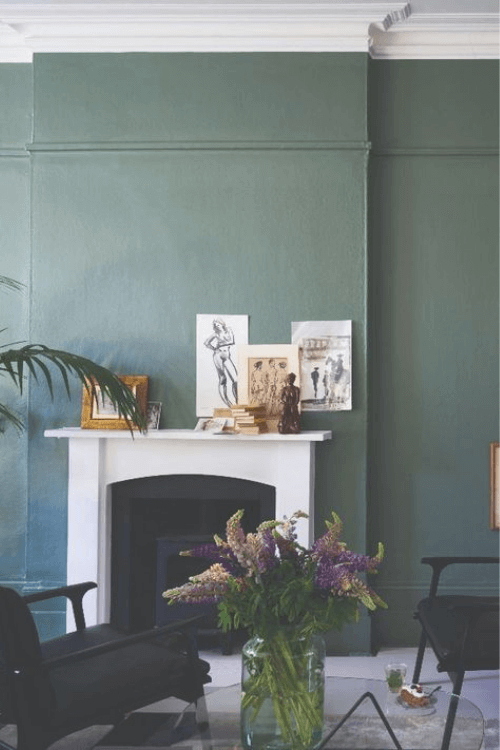 Fabulous Colour Combinations
Green Smoke with Ball Green, Mouse's Back & Stiffkey Blue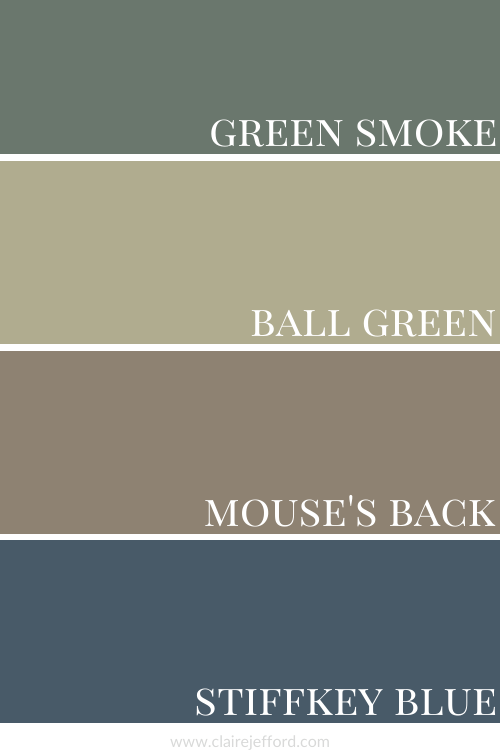 A beautiful palette bringing lovely colours from nature together. The crossbill wallpaper from A-Street Prints worked so well with these four colours.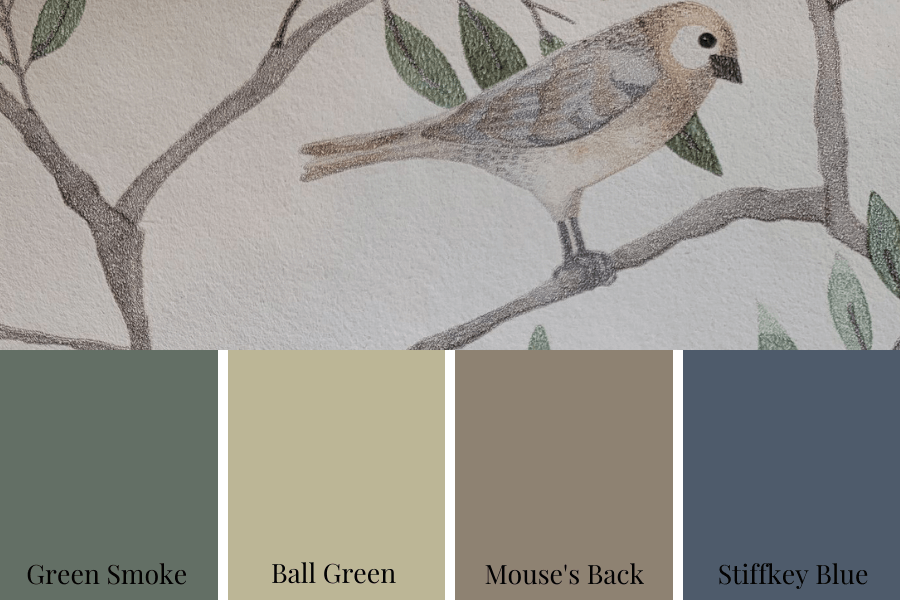 I used part of this colour palette in the second space in my basement where we used Green Smoke – our laundry room.
We chose Green Smoke for the cabinetry this time and a dark blue for the walls. The bird and branch wallpaper incorporate the other two nature-inspired colours from the palette.
Ball Green No.75 By Farrow & Ball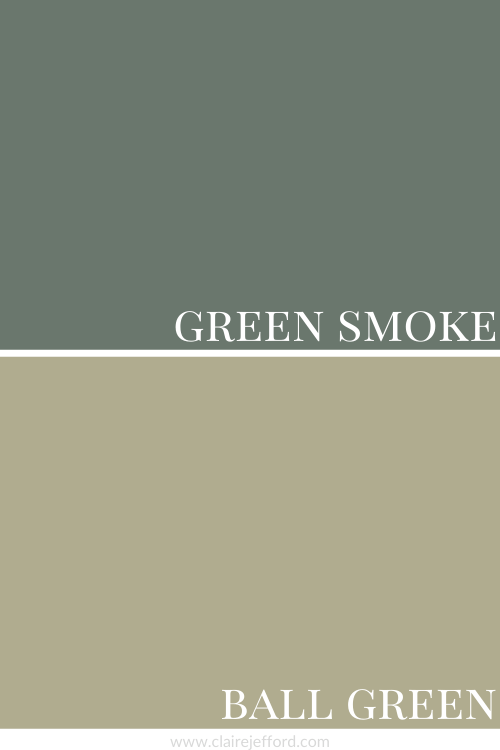 Mouse's Back No.40 By Farrow & Ball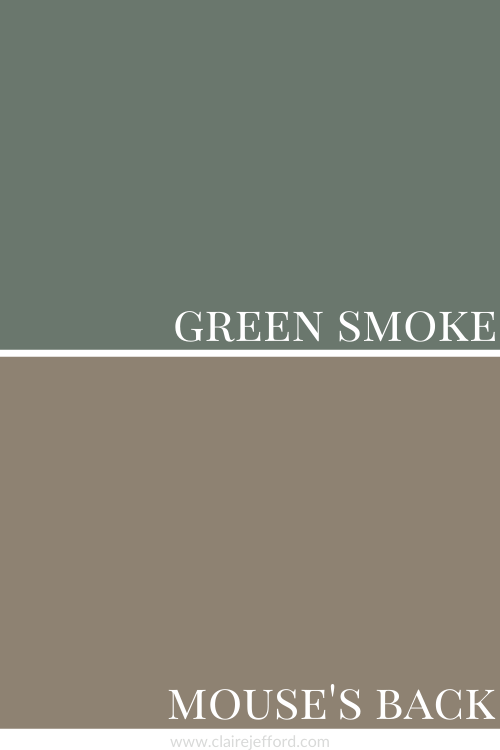 Flooring can also be a part of how you use the colour palette, as you can see in my laundry room above. It is not intended that all the colours in the palette be paint.
Stiffkey Blue No.281 By Farrow & Ball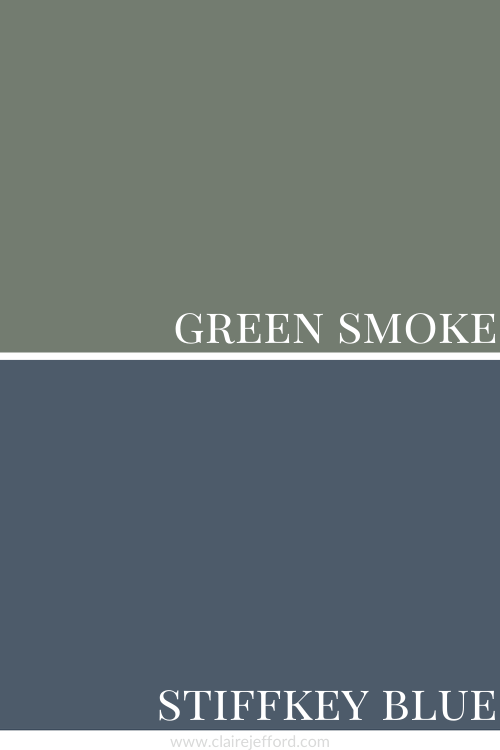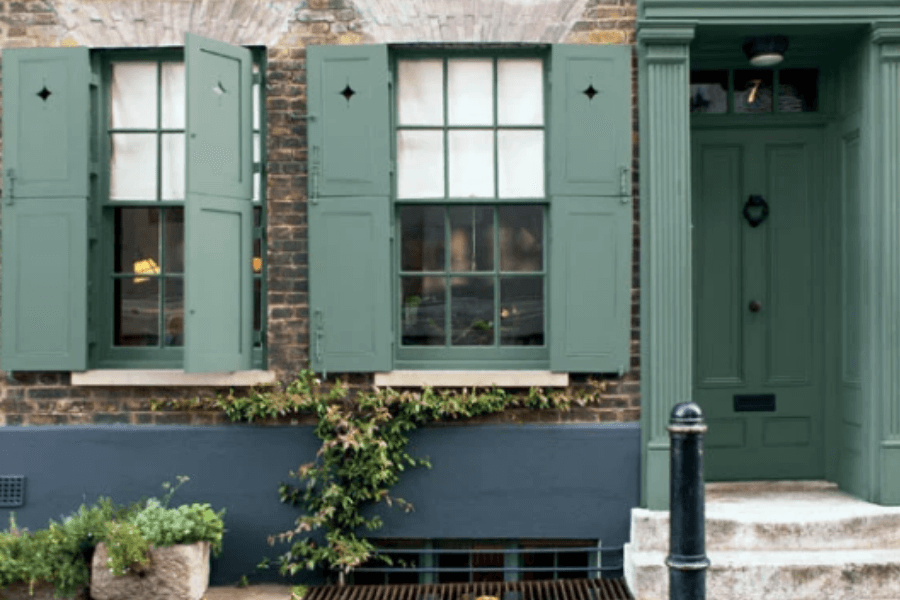 Convenience At Your Fingertips
All of the colour combinations shown above plus more options for you to choose from are included in my Perfect Colour Palette of Green Smoke.
Green Smoke is also included in my Farrow & Ball Classic Collection along with 9 other gorgeous F&B colours.
If you prefer Sherwin Williams paint, check out my newest Collection that showcases 10 beautiful neutrals from Sherwin Wiliams.
My Perfect Colour Palette library is expanding and I now have over 50 palettes to select from! Click here to see all of them.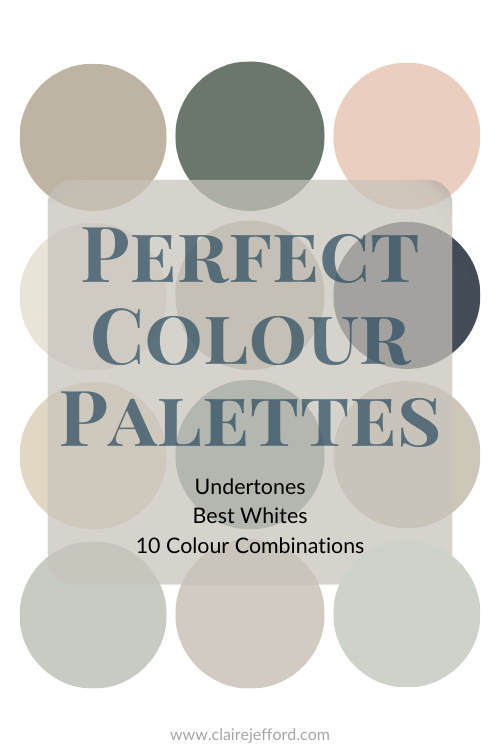 Remember, it only takes one mistake to take your home decorating project from divine to disaster. Don't let the paint be what stresses you out!
Take my Colour Quiz to find out what your Perfect Colour Palette is.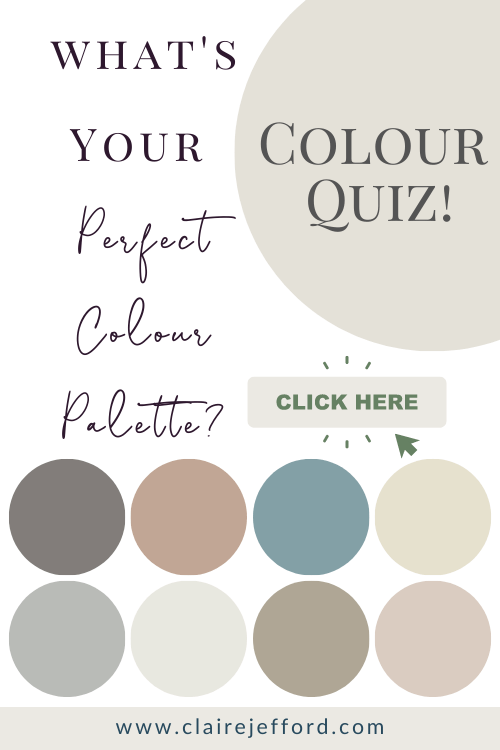 And if you love greens, make sure you check out the Colour of the Year by Benjamin Moore and all the Colour Trends for 2022.
Perfect For Pinning