Subway Tile – Patterns and Grout Options
Picking a Paint Colour?
Choose the right paint colour
the first time Let me show you how in just 5 easy steps!
BONUS: The Top 15 Shades of Gray by Benjamin Moore
We value your
privacy
. We will never share or sell your information.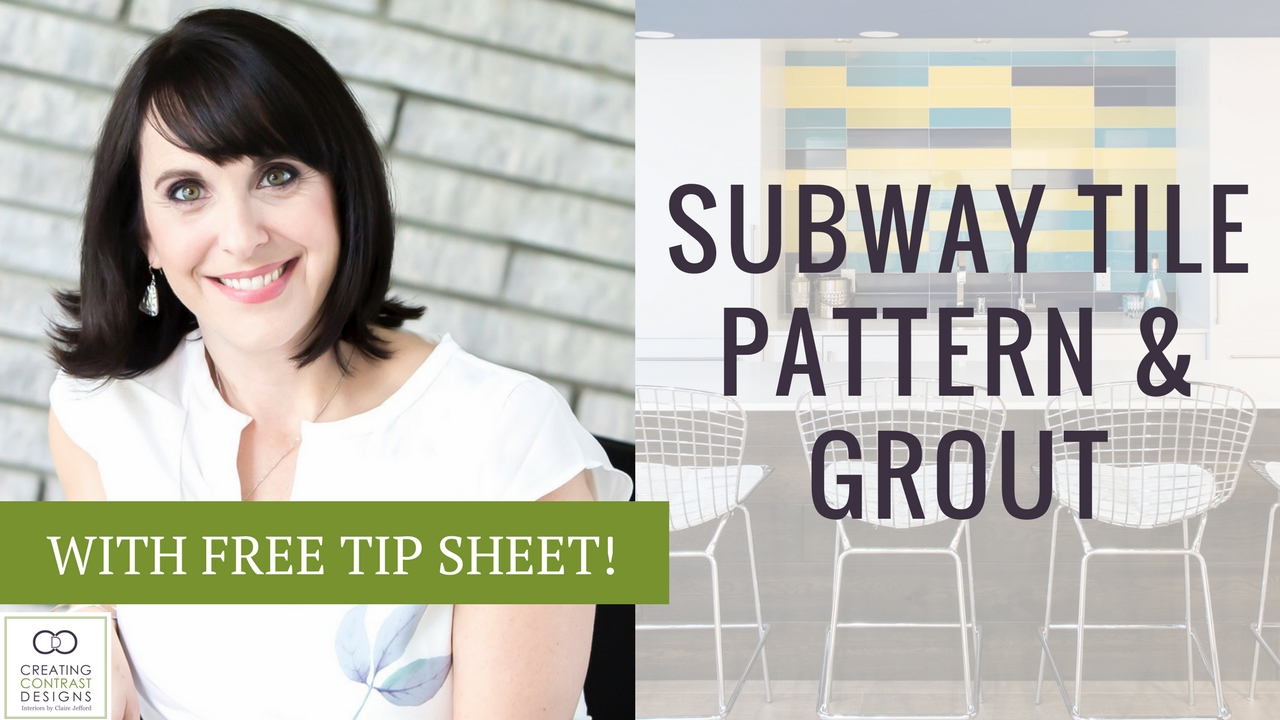 When designing with subway tile for your next home renovation project, not only do you need to look at the sizes and finishes as I did in my posting last week, but it's also important to consider the pattern in which you want to layout your tile and grout colour options to choose from.
There's no doubt that it can get pretty overwhelming to be making so many decisions…
But don't worry, I'm here to help! So, let's do this.
Pattern Options
There are 4 common ways in which you can layout your subway tile in your kitchen or bathroom design.  The first and most commonly seen pattern is the Brick style – shown below.
If you are looking to create a more modern and streamlined look, this Stacked pattern shown in my clients bar design below  may be the better choice for you.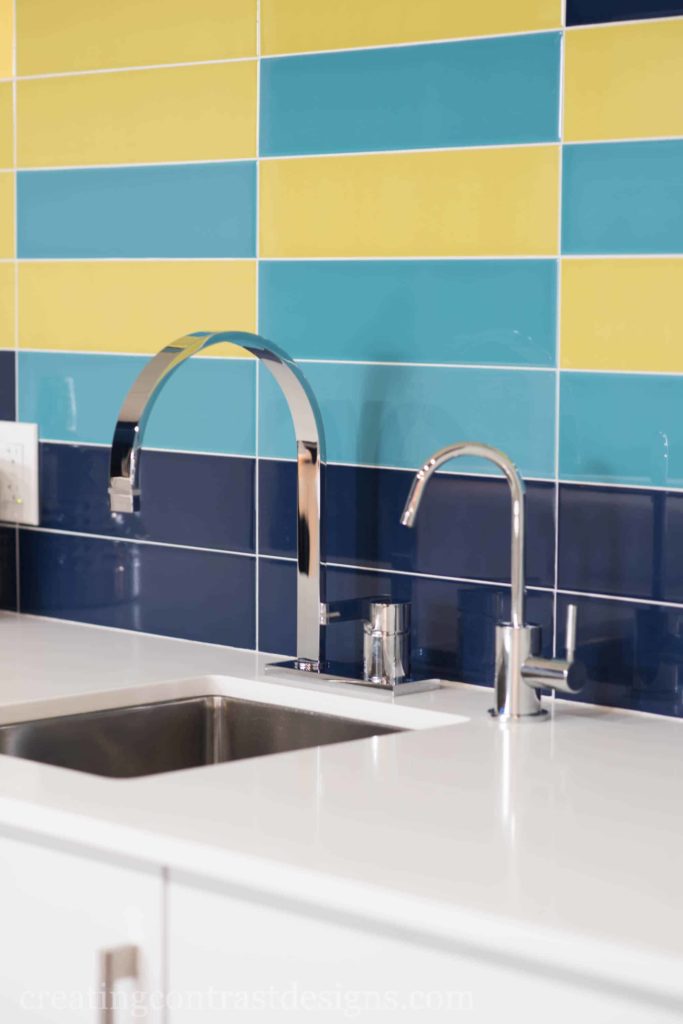 One pattern style that is not as common as the others is the 'One Third' layout option.  This means that every third tile is laid out the same.  Here you can see it displayed vertically with 4″x16″ tiles.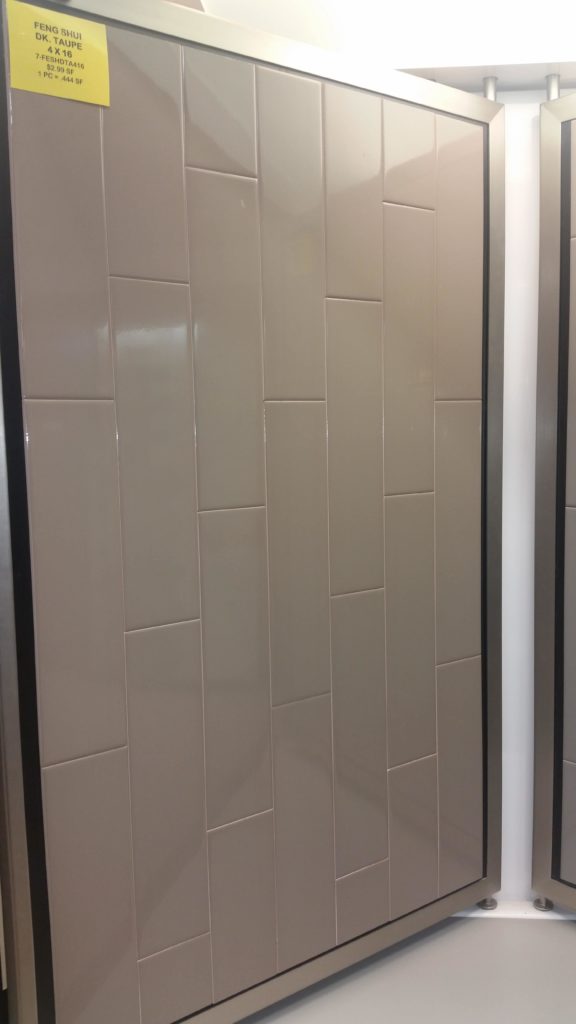 If you wish to introduce a focal point in your design, the Herringbone pattern – shown below – is a great way to highlight a certain area of a space.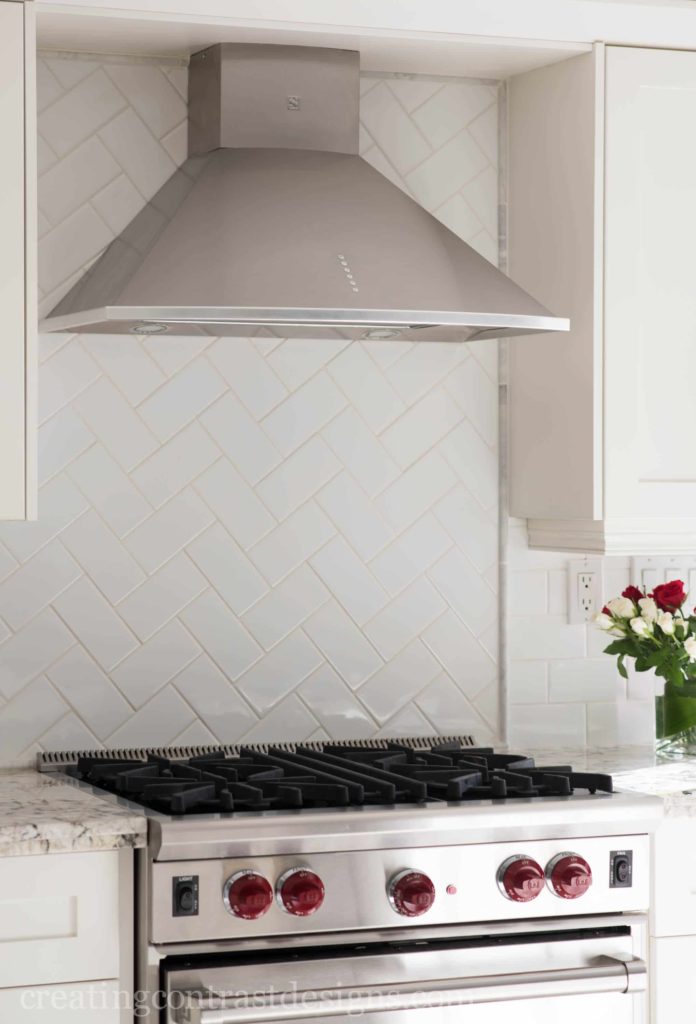 This is my clients kitchen where you can see that the majority of the white subway tile is laid in a brick pattern with the exception of this focal point area by the lovely Wolf Range.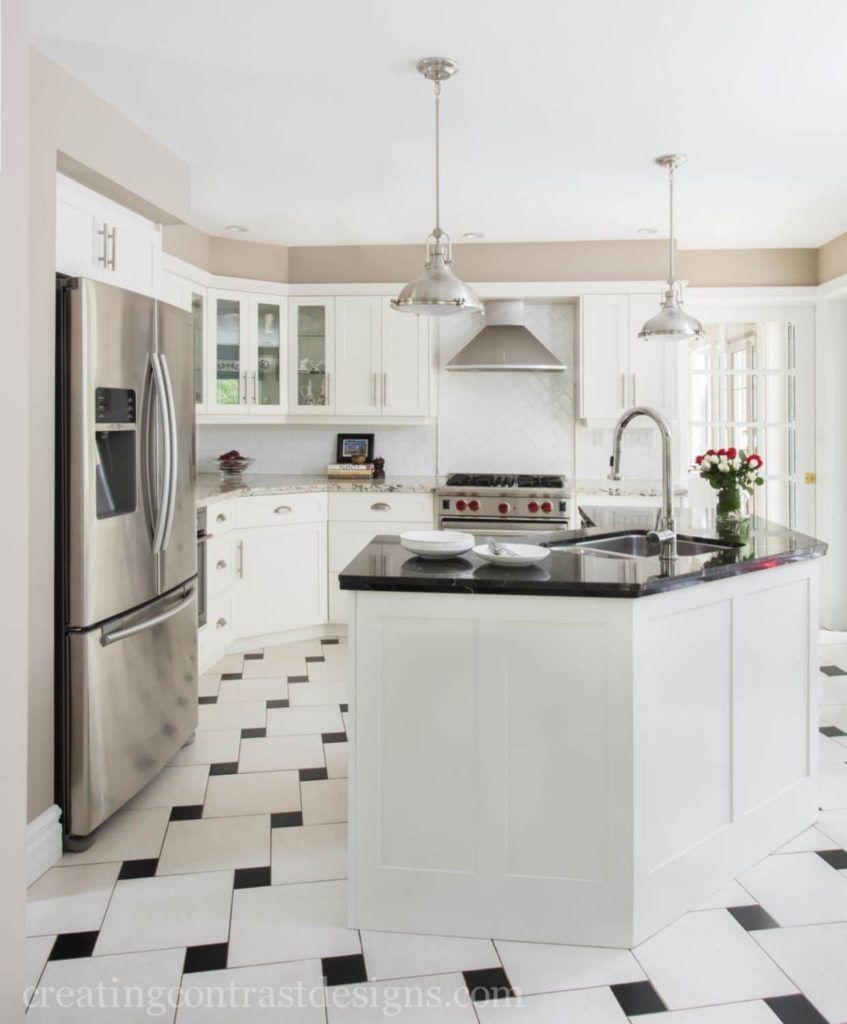 Grout Colours
When it comes to choosing grout colour for your flooring or tile, you can either match it for a seamless look or contrast the grout so the tile design stands out more.  Think about what look you are you trying to achieve.  White on white is seamless and stunning.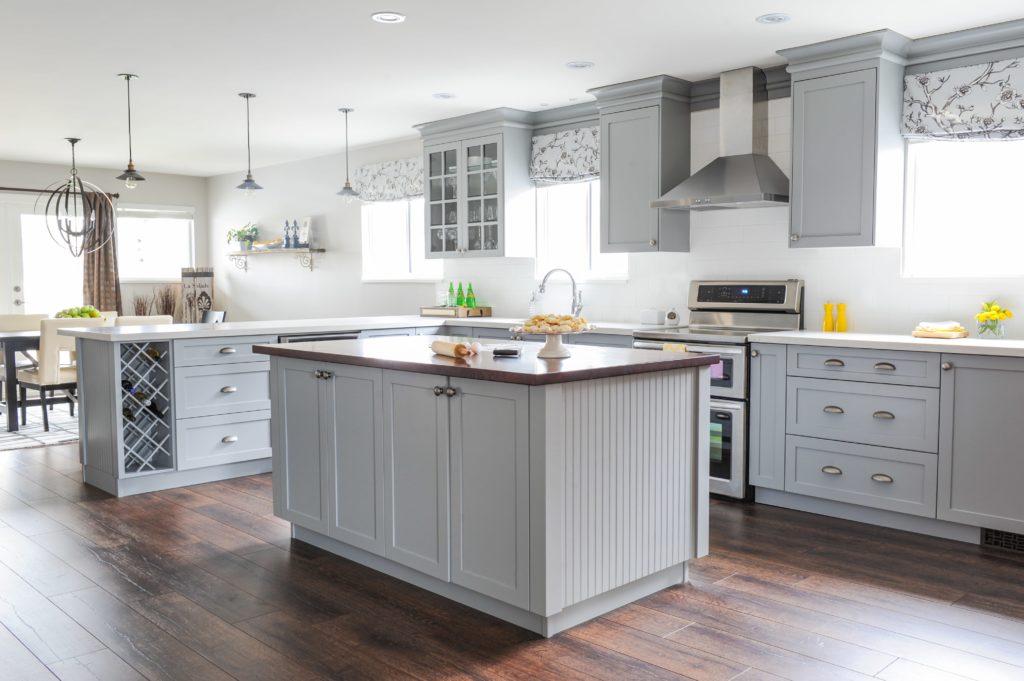 Dark grout with light tiles is indicative of a more relaxed and rustic look.  The bathroom below shows 3″ x 12″ tiles with contrasting grout on the main walls as well as the back wall that is a focal point with the beautiful blue subway tiles with white grout.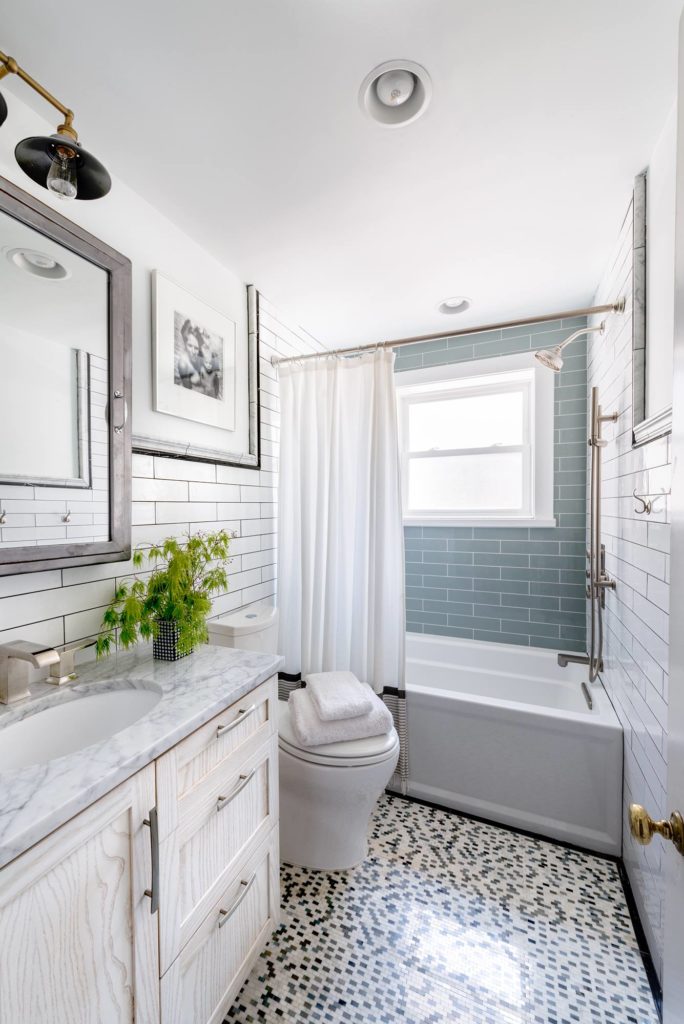 So, over to you – Which layout style do you prefer and why?  Let me know by commenting below.
For my FREE tip sheet on Patterns and Grout colours for Subway Tile, click here.
To see more on subway tiles, watch my latest youtube video below!
In case you missed part one of my Subway Tile series, click here for the blog post and click here for the video where I look at sizes, finishes and why the subway tile is such a popular choice for home designs.  See you next week!
All photos of Creating Contrast Designs work is photographed by Stephani Buchman Photography.