Benjamin Moore Colour of the Year 2022
Picking a Paint Colour?
Choose the right paint colour
the first time Let me show you how in just 5 easy steps!
BONUS: The Top 15 Shades of Gray by Benjamin Moore
We value your
privacy
. We will never share or sell your information.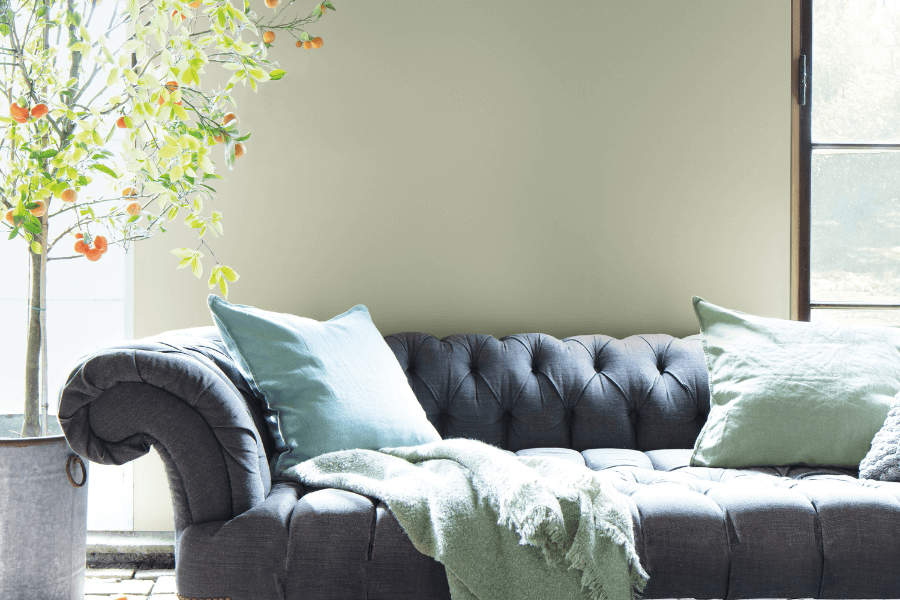 Colour Trends 2022
Incredibly it's that time of year again. Benjamin Moore's Colour of the Year for 2022 has been revealed!
October Mist CC-550
A subtle sage green that takes you right back to nature.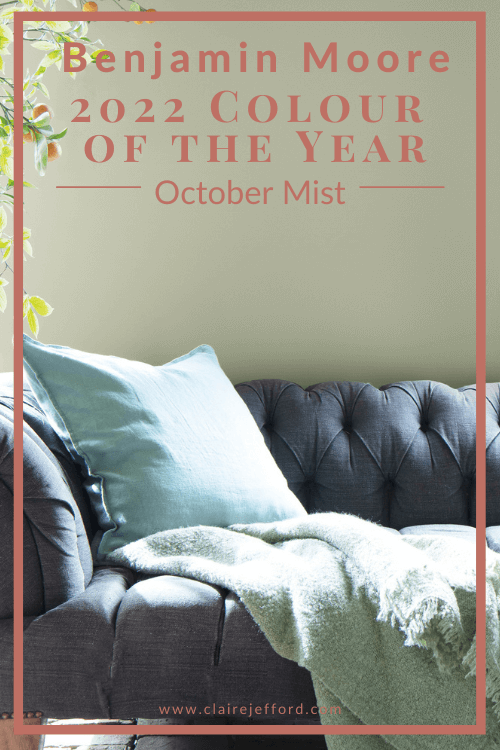 In addition to the Colour of the Year announcement, Benjamin Moore has also released their entire Colour Trends palette for 2022.
Similar to 2021's palette we see a lot of warm, neutral colours. And do you notice which colour is missing??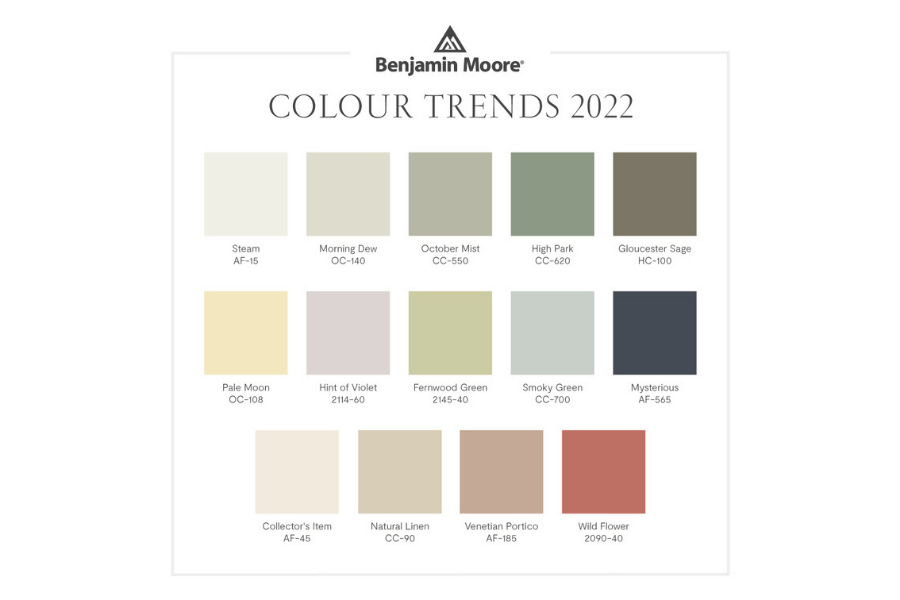 Blue! Blue is missing!
Okay, yes, Mysterious is a deep, dark, gorgeous blue. But it's shocking to not see any other blue…maybe that's because blue is ALWAYS on trend.
Either way, I LOVE this entire Benjamin Moore Colour Trends palette, do you?
COLOUR OF THE YEAR DOWNLOAD
Benjamin Moore Colour of the Year:
October Mist CC-550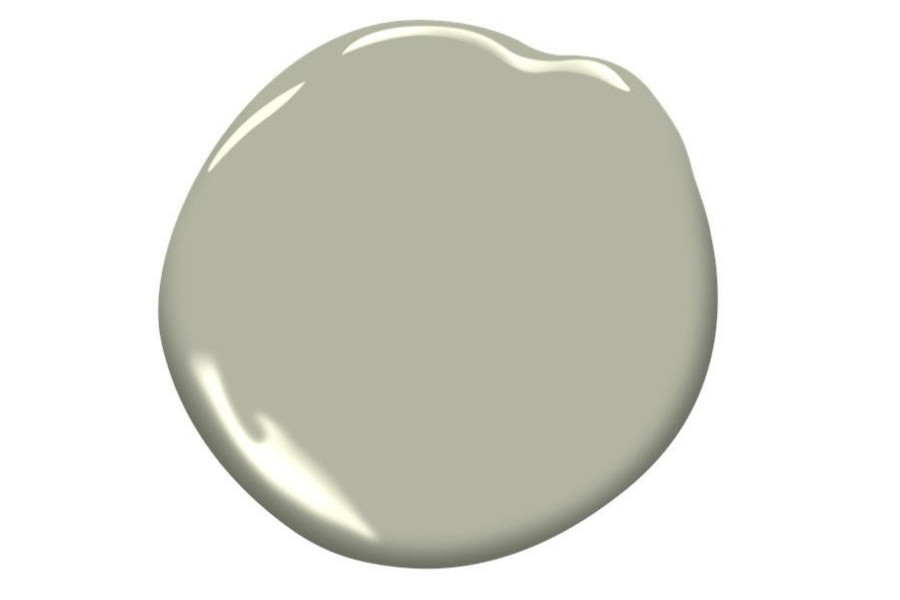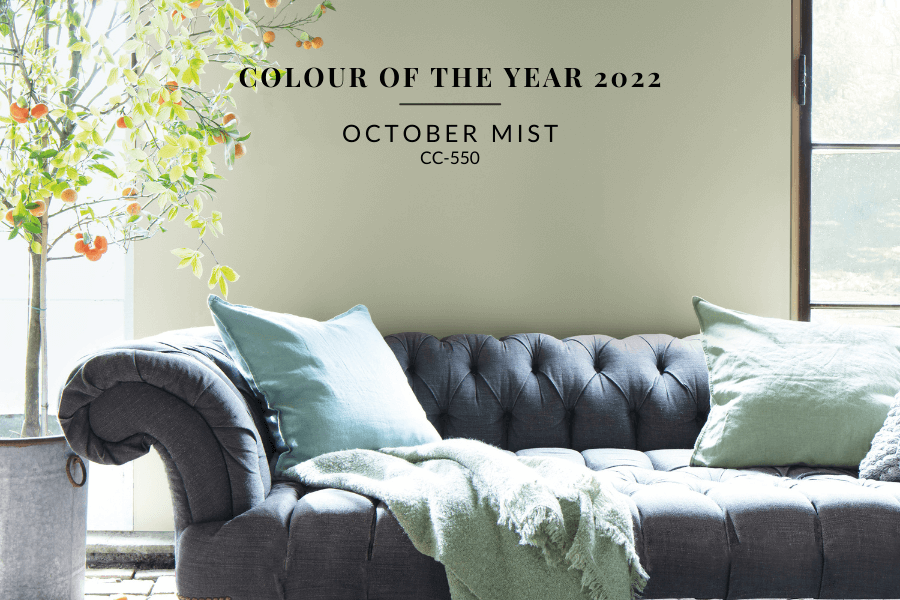 Earlier this month Sherwin Williams also announced their 2022 Colour of the Year.
Evergreen Fog SW 9130, another soothing neutral green.
Both colours are a nod to nature. See below for a comparison of these two Colour of the Year green paints.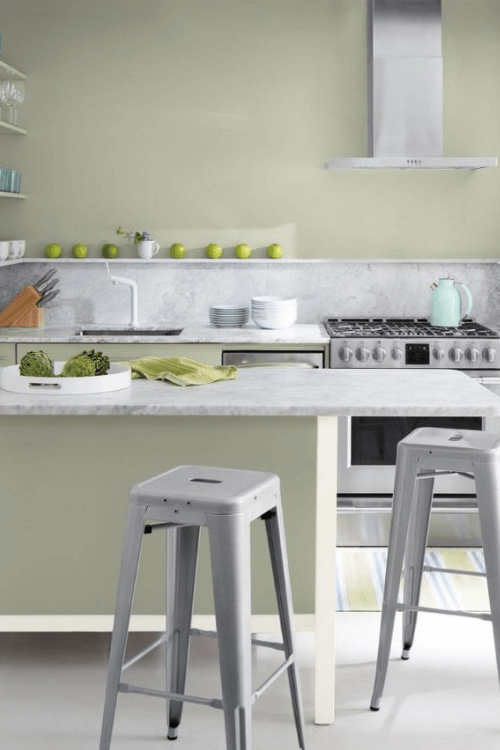 The Sherwin Williams green is more intense, slightly darker than the green paint selection by Benjamin Moore.
I adore green (next to purple, it's my favourite colour) and love both of these paint colours.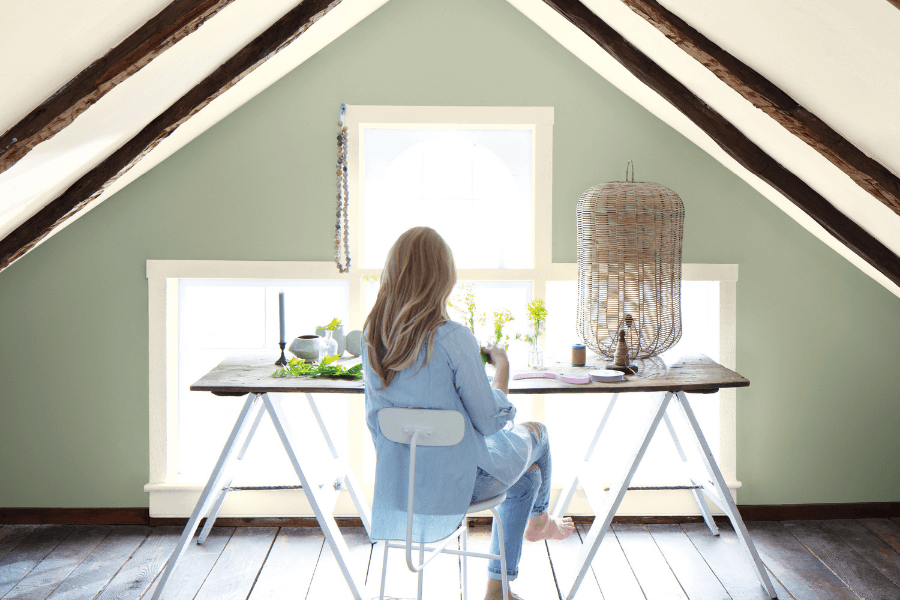 Colour Trends 2022
October Mist is an incredibly versatile green.
With the 14 colours found in the Colour Trends 2022 palette, you have a vast number of beautiful combinations.
The entire Colour Trends palette for 2022 can be seen below.
Photos are courtesy of Benjamin Moore.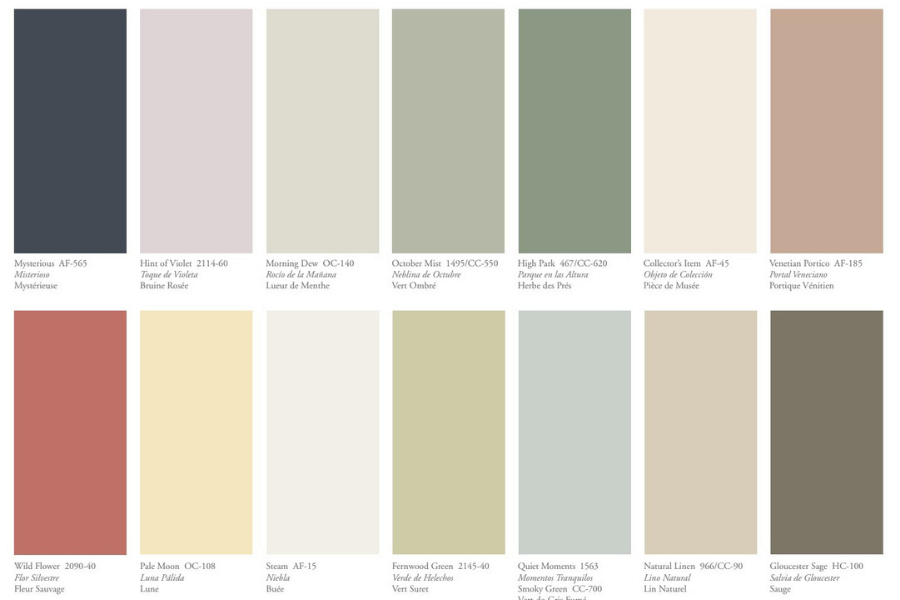 Beautiful rooms showcasing the 2022 Colour Trends: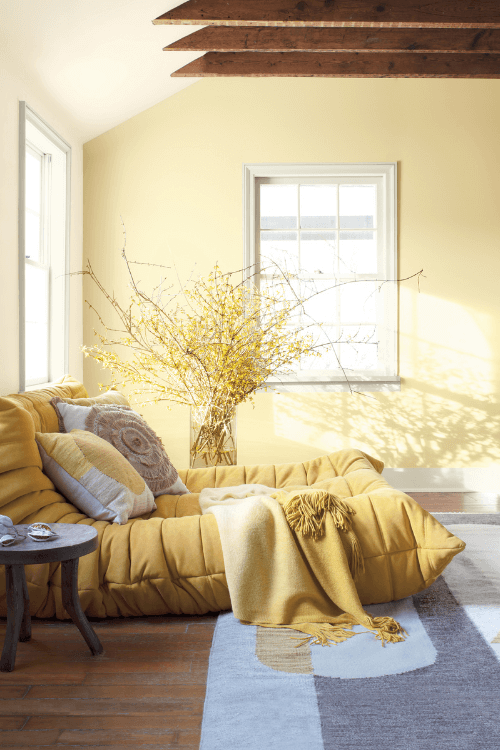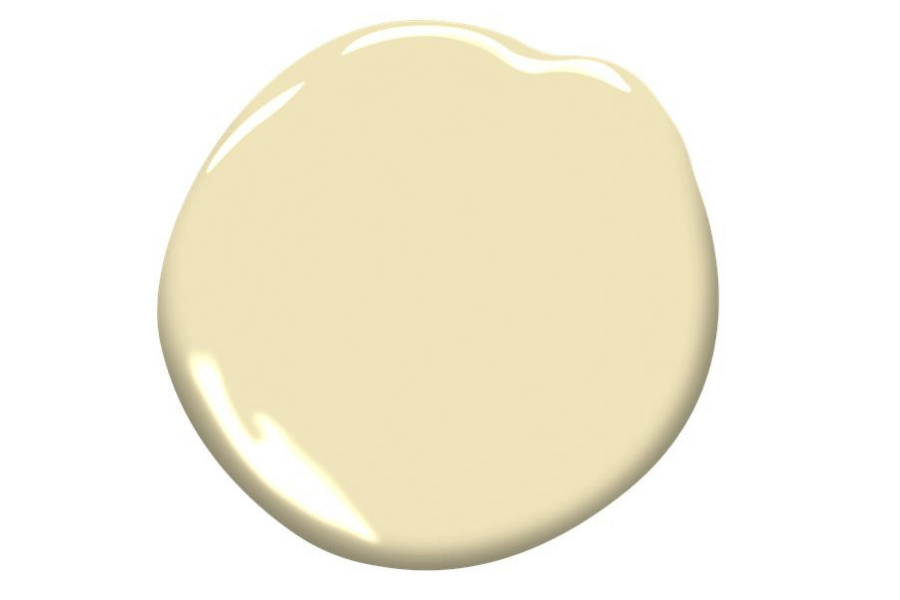 Morning Dew OC-140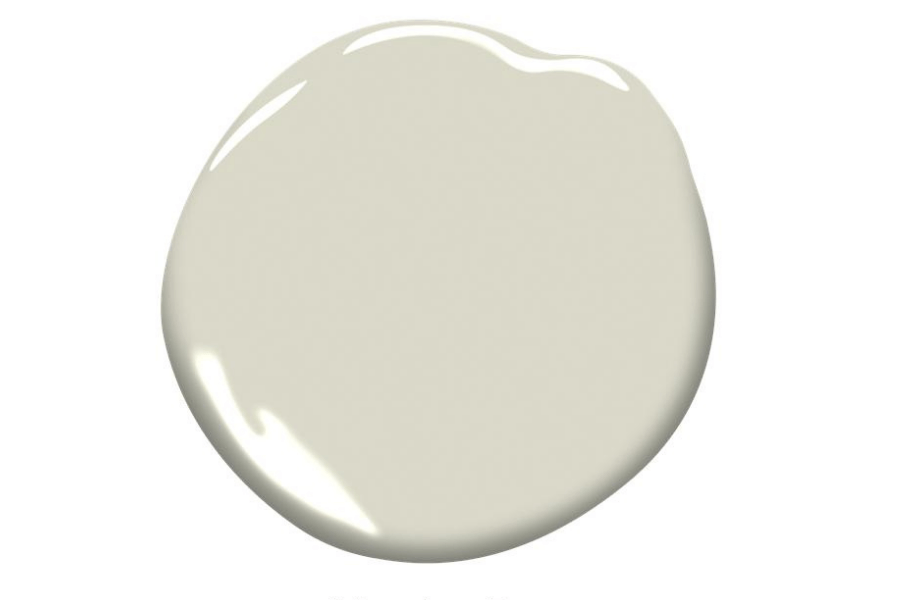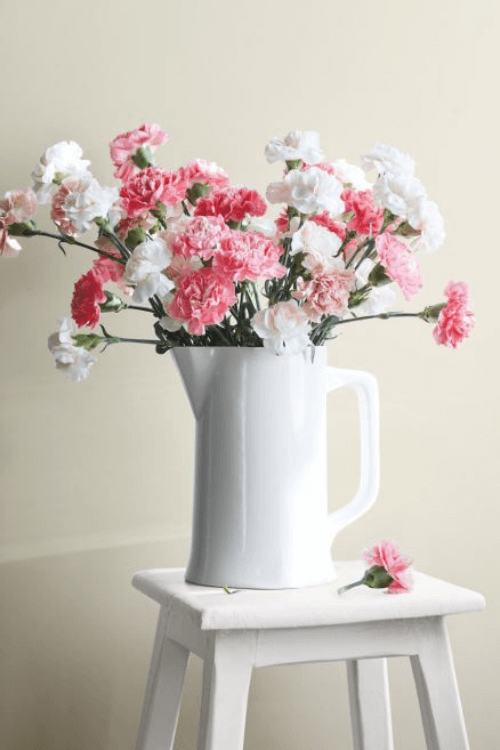 If you want to know a close comparison to Morning Dew, check out my Edgecombe Gray review.
High Park 467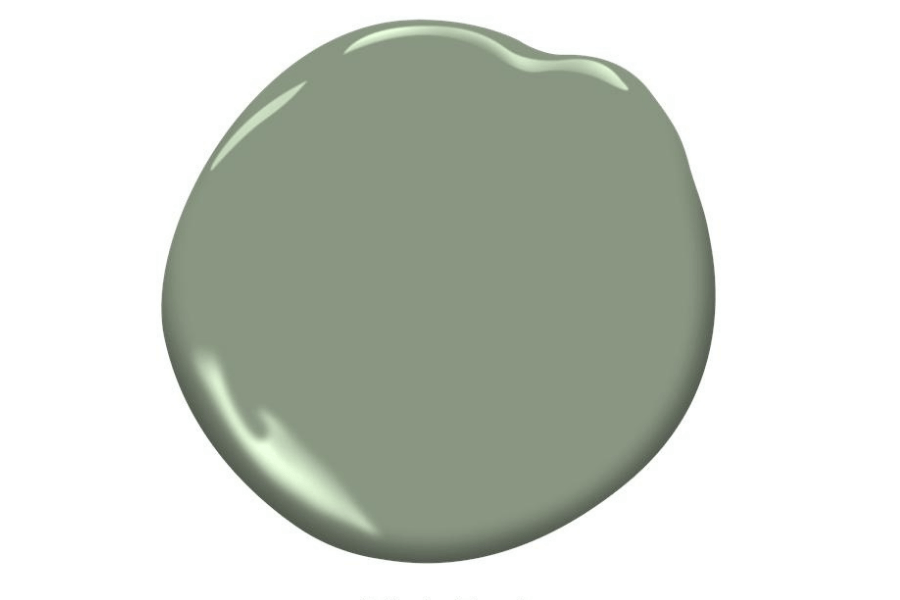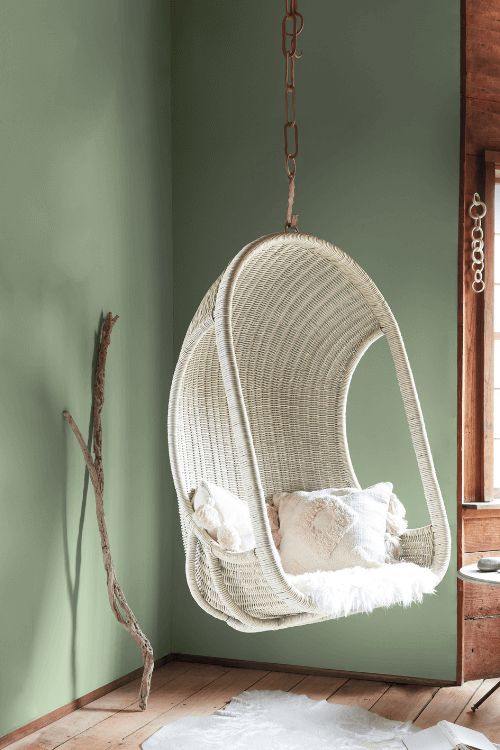 This lovely sage green reminds me of Green Smoke by Farrow and Ball.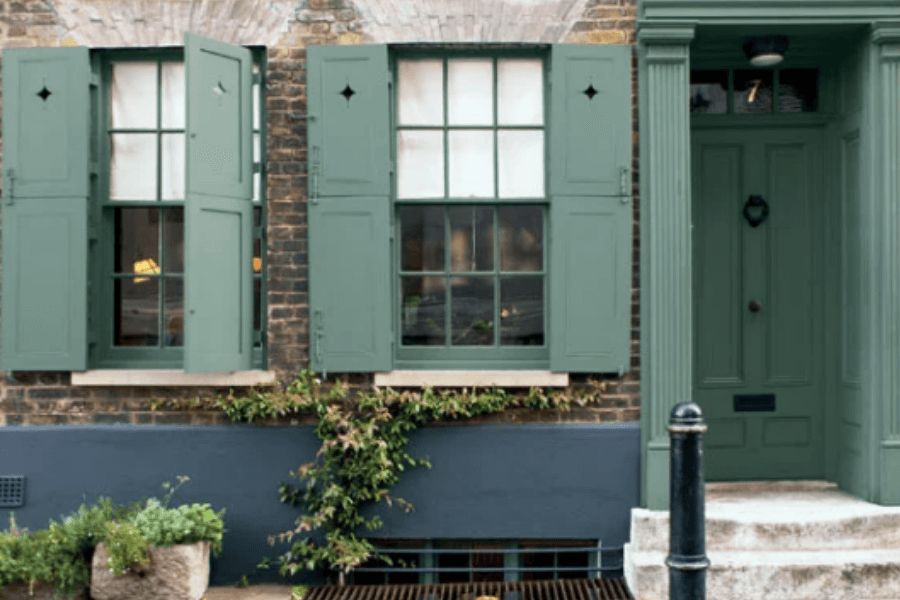 Gloucester Sage HC-100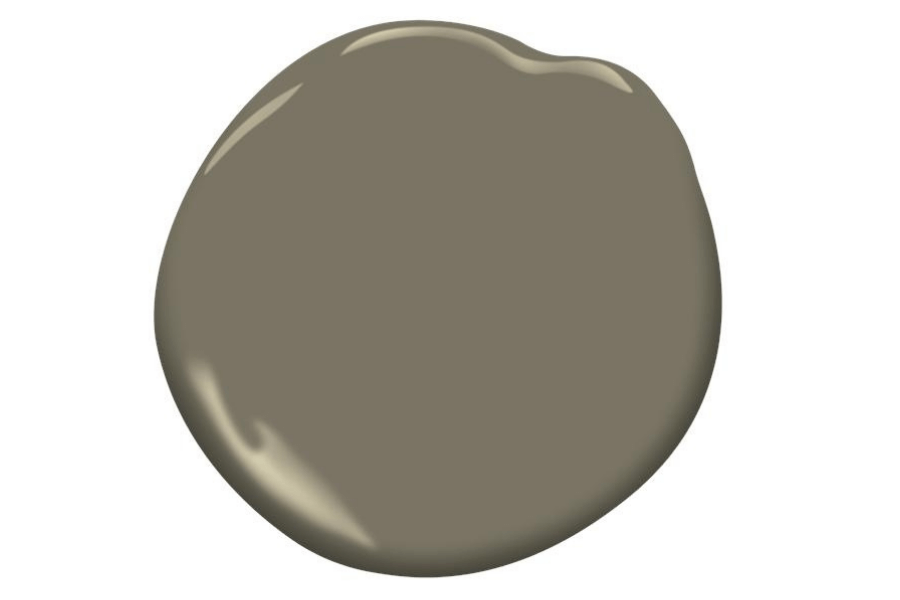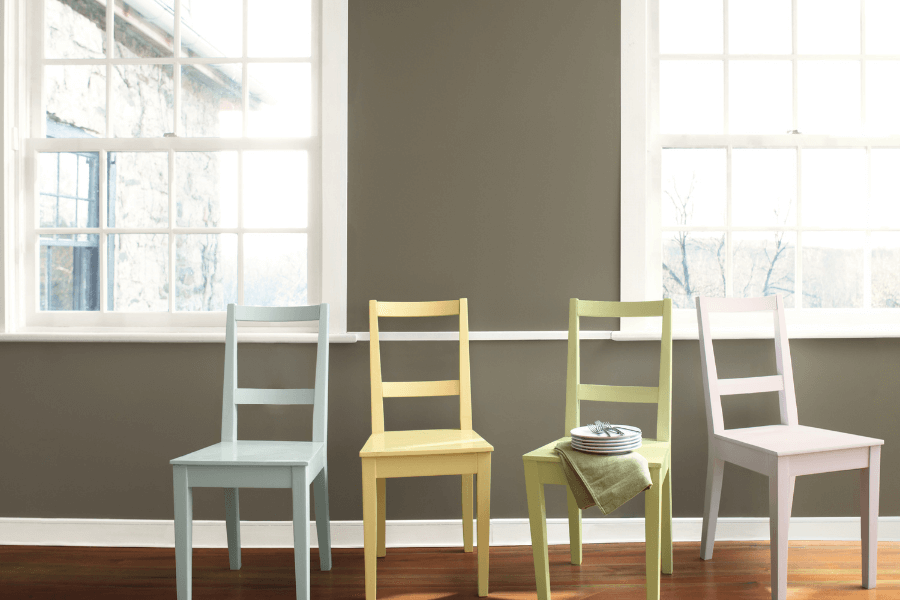 For a colour comparison, Gloucester Sage is similar to Chelsea Gray from the Benjamin Moore Historical Collection.
Steam AF-15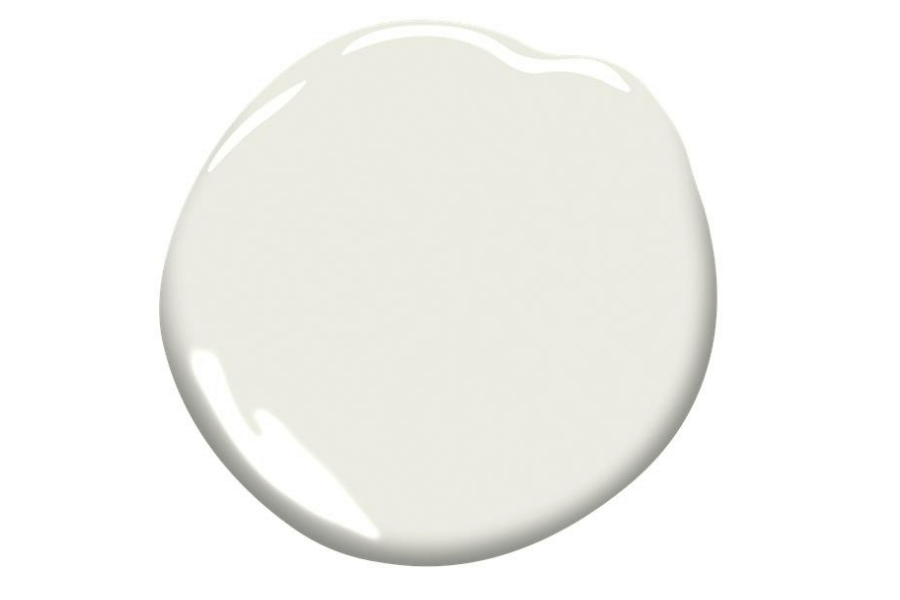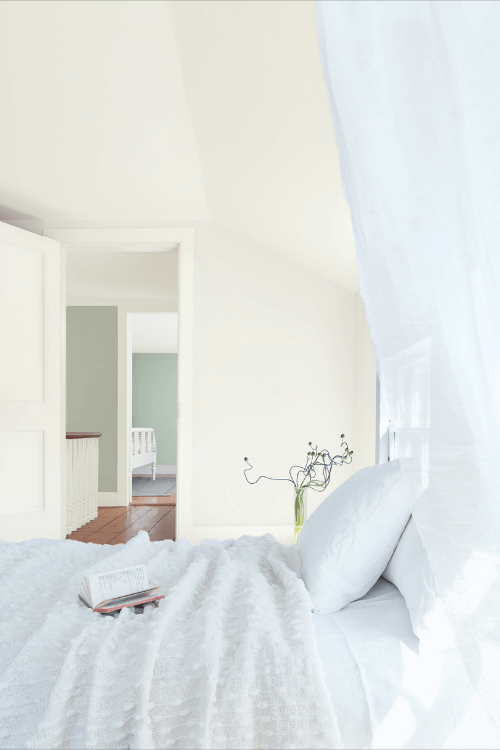 I've done a colour review of White Dove which could be used as a substitute instead of Steam.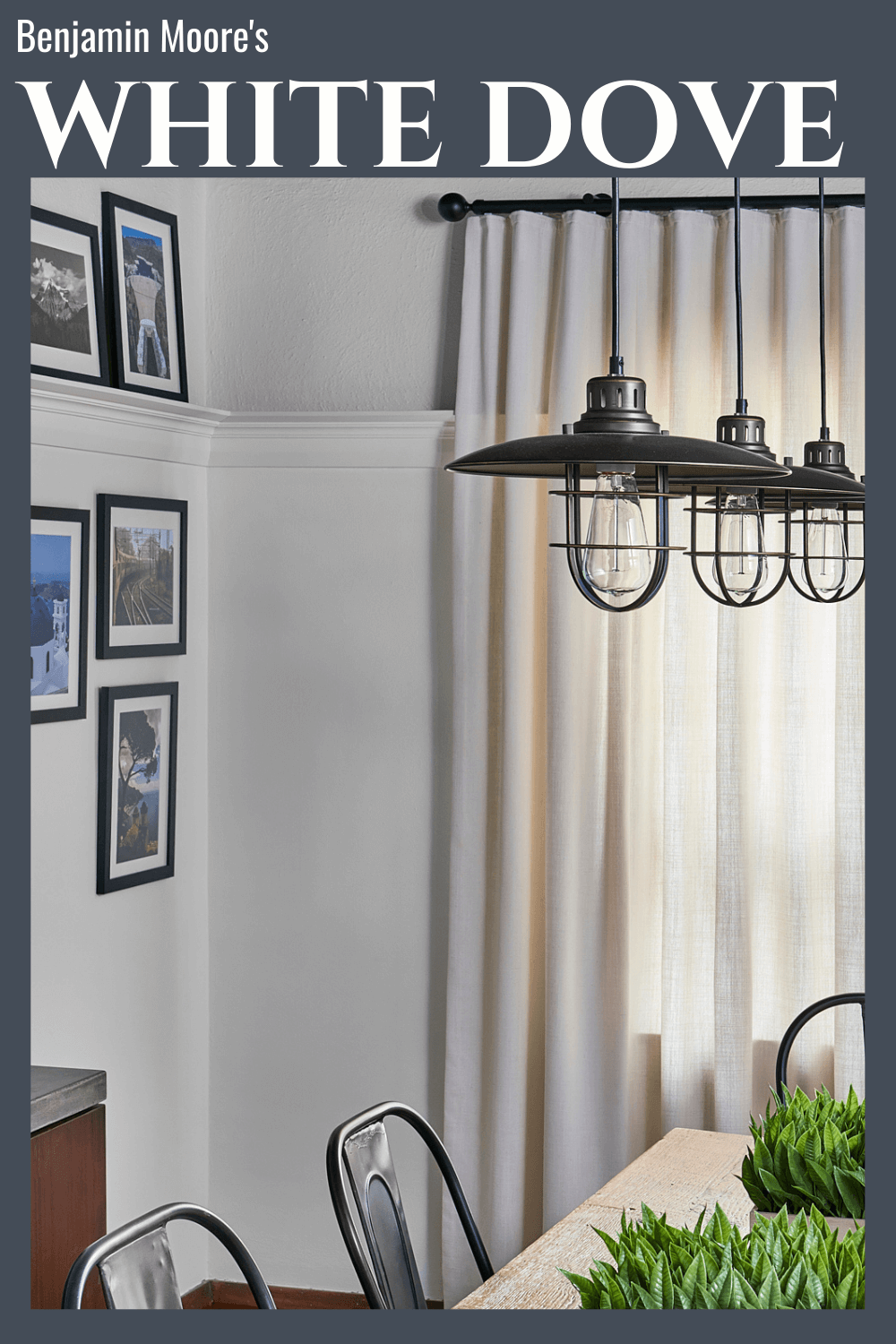 Mysterious is one of my favourite colours for the 2022 Colour Trends collection.
But then again, I am a sucker for blues, especially those of the moody variety!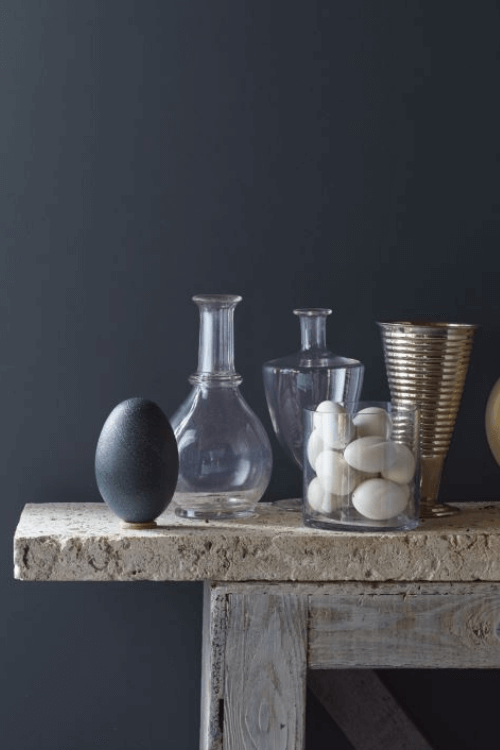 Below you can see one of our dining room designs where we used the contrasting colour combination of Hale Navy and White Dove.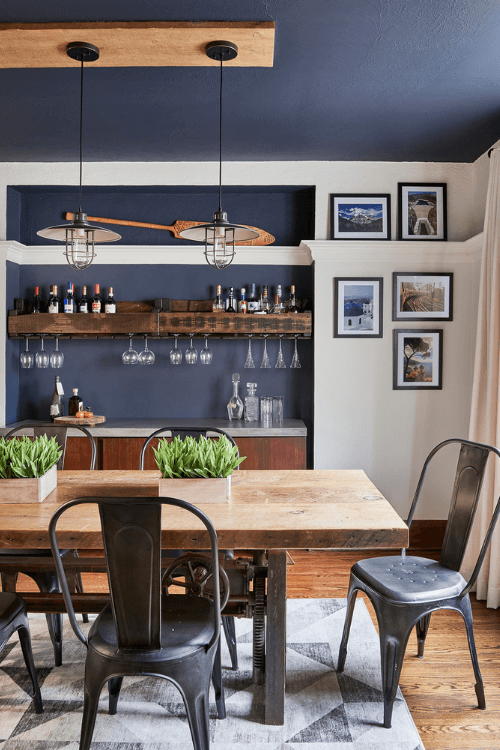 But really, you could also use Mysterious and Steam to get a similar look to what we did in this project.
More rooms:
Below is a pretty bedroom in these soft pastel tones.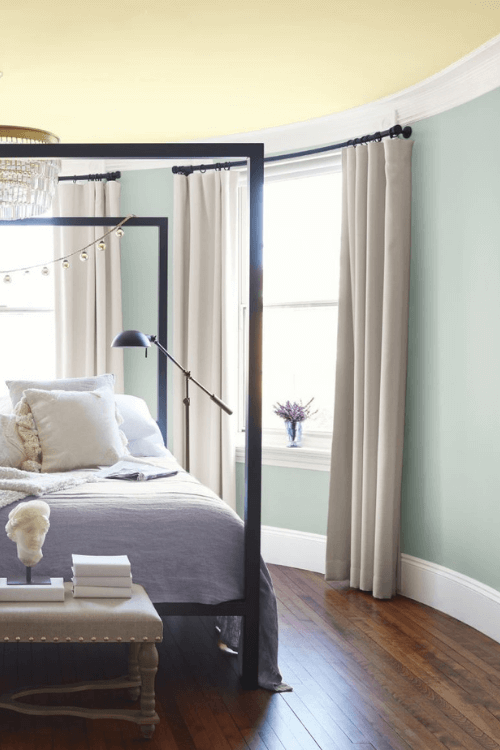 I love how they've done the fifth wall in the cheery Pale Moon. It's bright without being an 'in your face' yellow.
I am a sucker for pretty painted ceilings.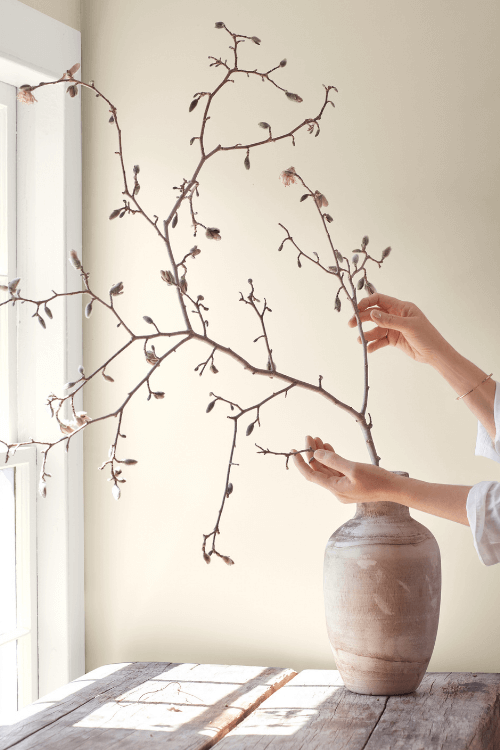 If you like Collector's Item (shown above) then you'll also love Swiss Coffee by Benjamin Moore. It's more well-known but very similar with a warm undertone.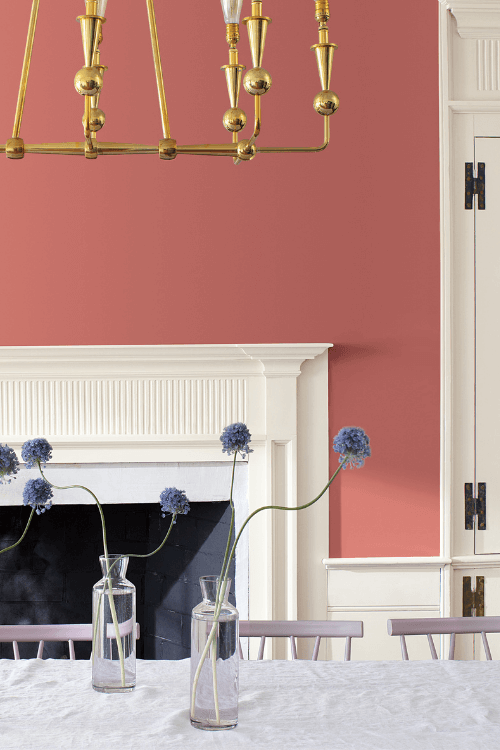 The beautiful coral tone from this trends collection called Wild Flower is almost the exact same colour that we pulled from the drapery fabric to use on the banquette when we renovated my sisters Bungalow last year.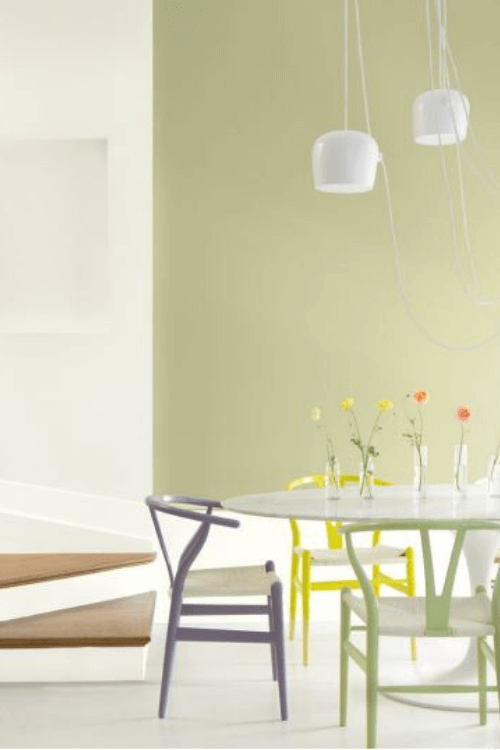 Fernwood Green, 2145-40 is a fun, cheery colour that was included in my Benjamin Moore VIP Colour Collection of large painted boards.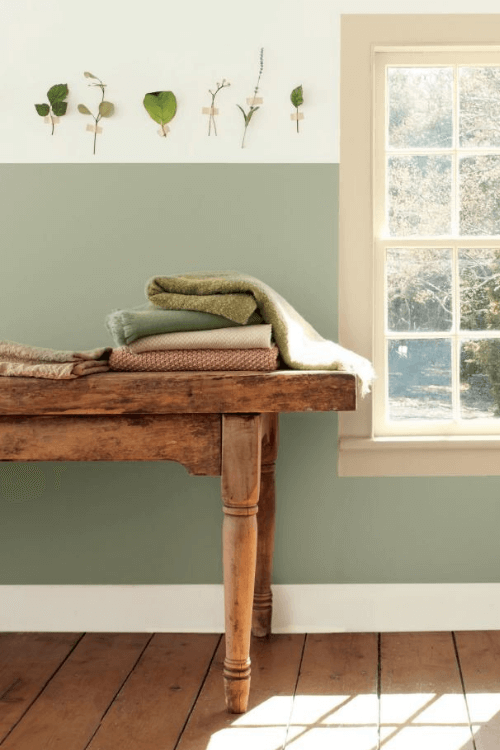 What do you think of these Colour Trend colours for 2022?
Have you used any of these paint from the 2022 Colour Trends palette by Benjamin Moore?
Comment below and let me know your thoughts.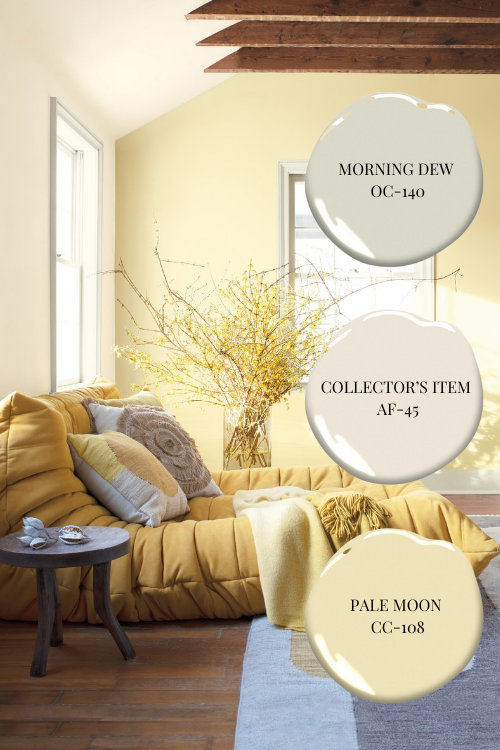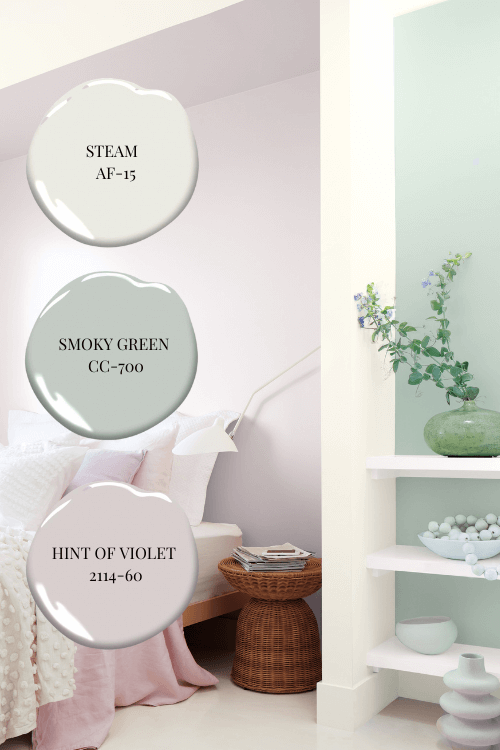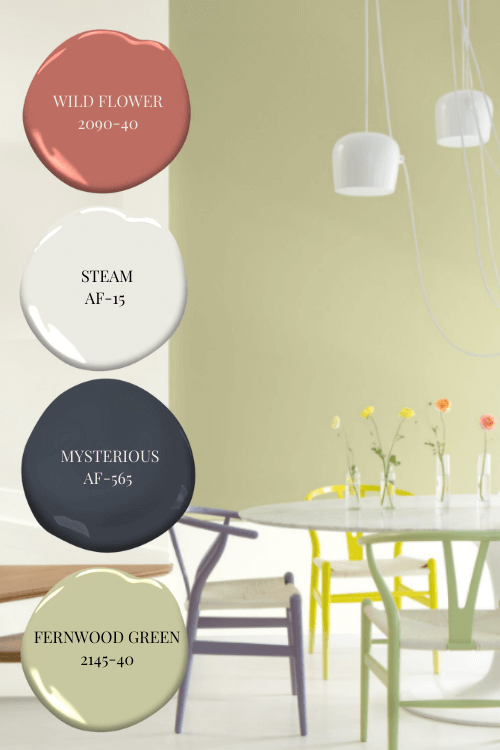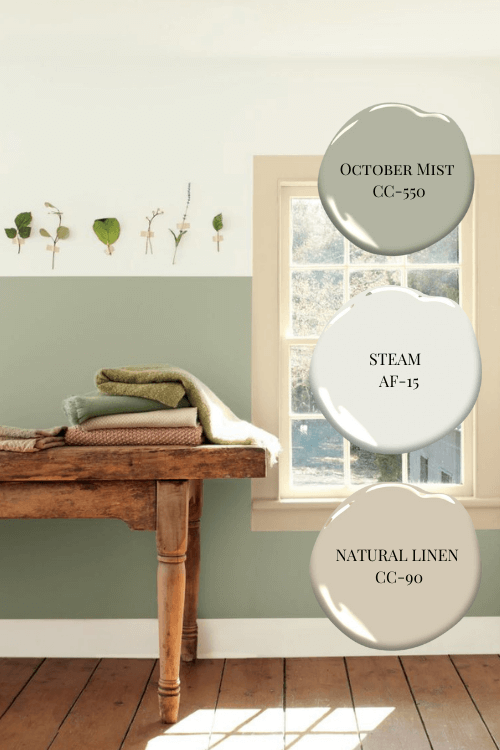 Choosing Paint Colours
If you struggle with choosing paint colours, be sure to check out my Perfect Colour Palettes.
I now have 40 individual guides to help inspire you.
I also offer collections that showcase a group of 10 similar colours from Benjamin Moore, Farrow & Ball and my newest addition, Sherwin Williams.
There's also the ultimate collection which includes all 20 of my Benjamin Moore Guides.
Benjamin Moore Collections: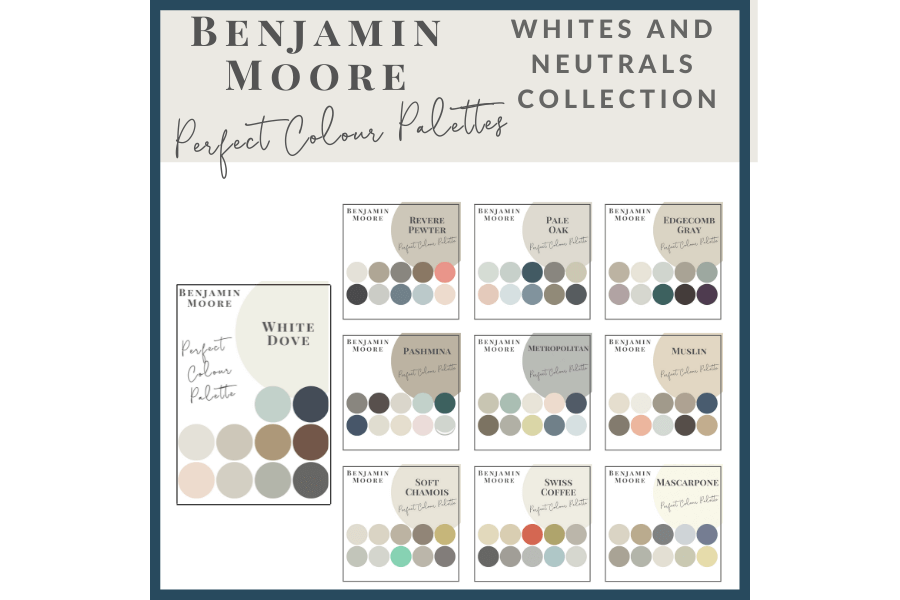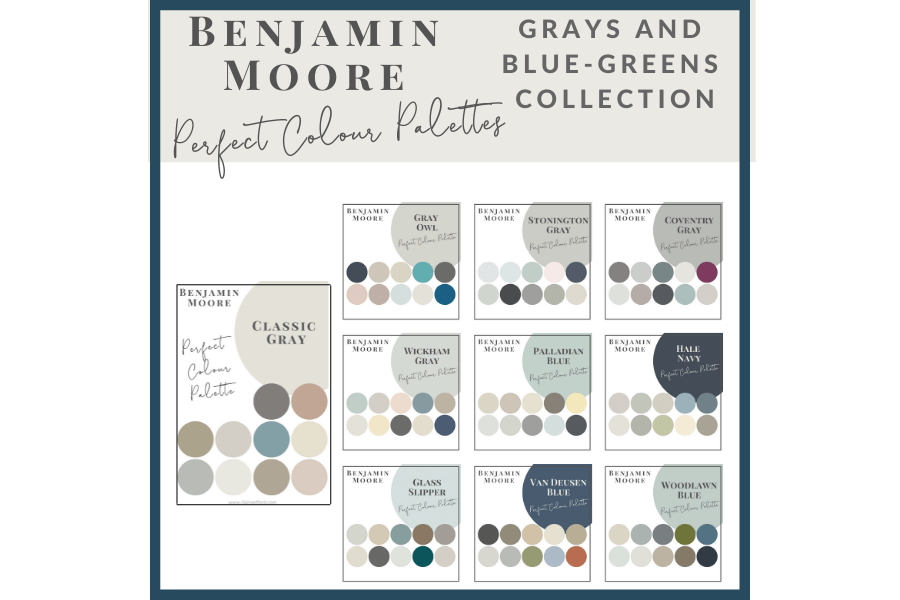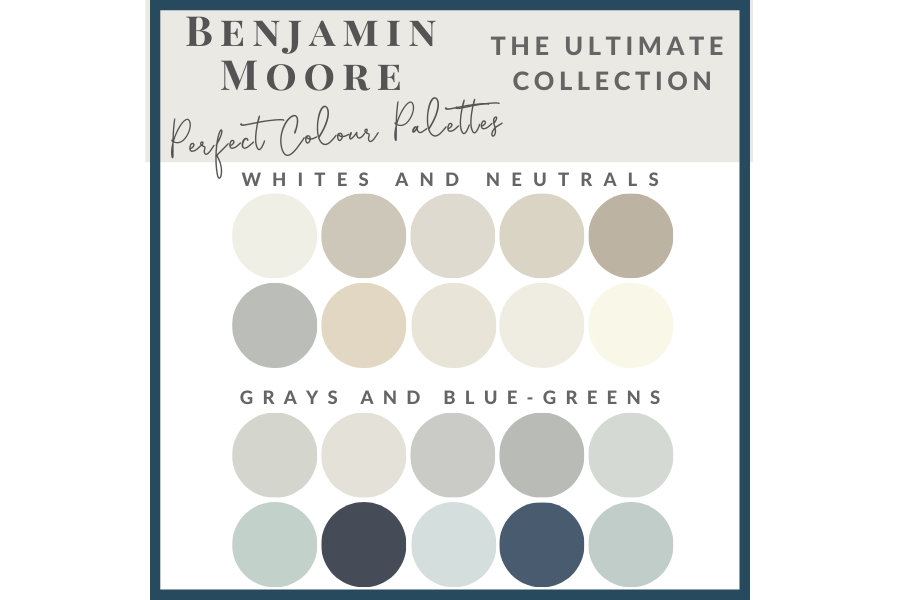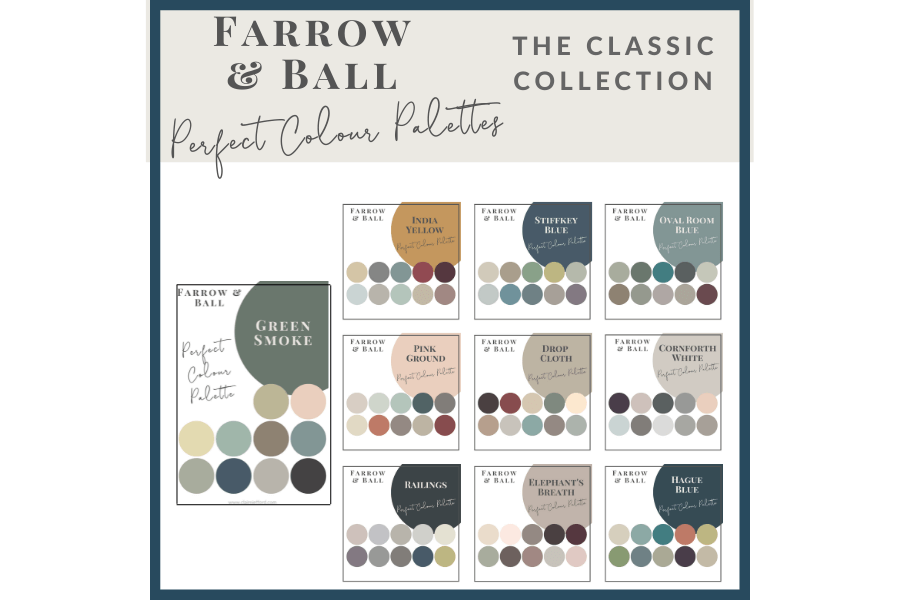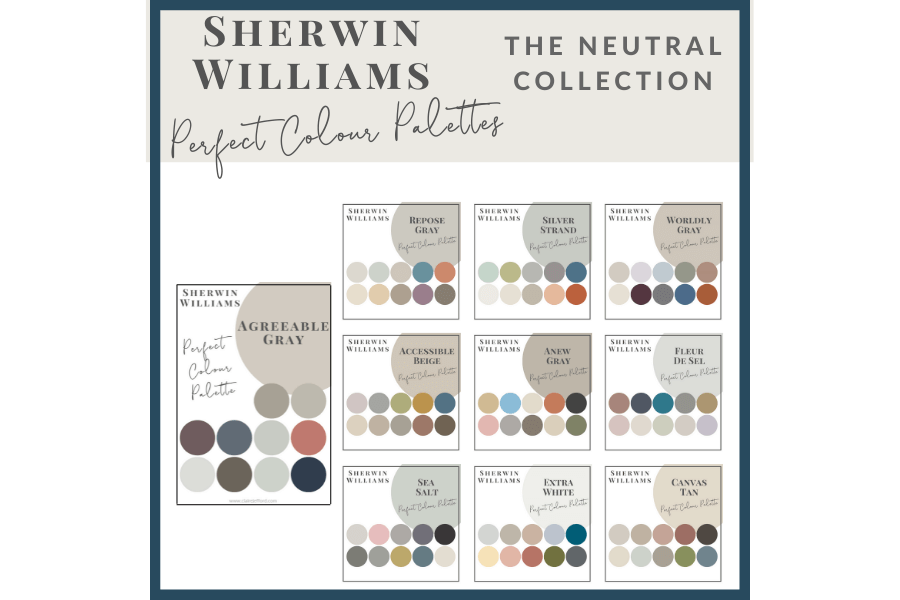 Remember, it only takes one mistake to take your home decorating project from divine to disaster. Don't let the paint be what stresses you out!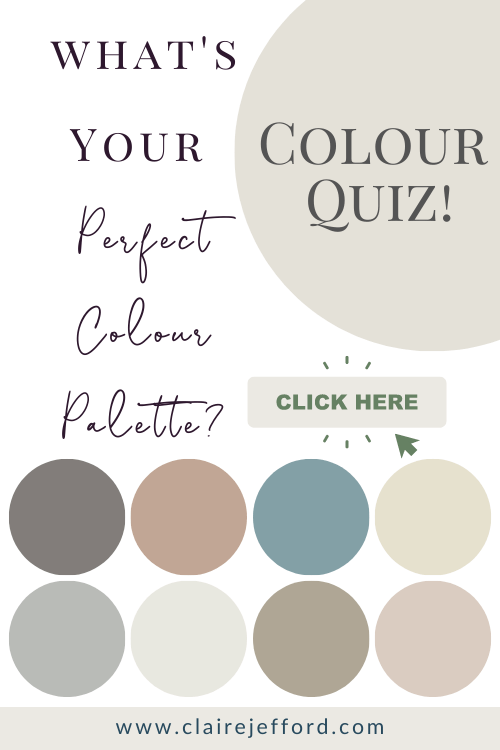 Perfect for Pinning