Revealed! Total Cost of This Custom Living Room
Picking a Paint Colour?
Choose the right paint colour
the first time Let me show you how in just 5 easy steps!
BONUS: The Top 15 Shades of Gray by Benjamin Moore
We value your
privacy
. We will never share or sell your information.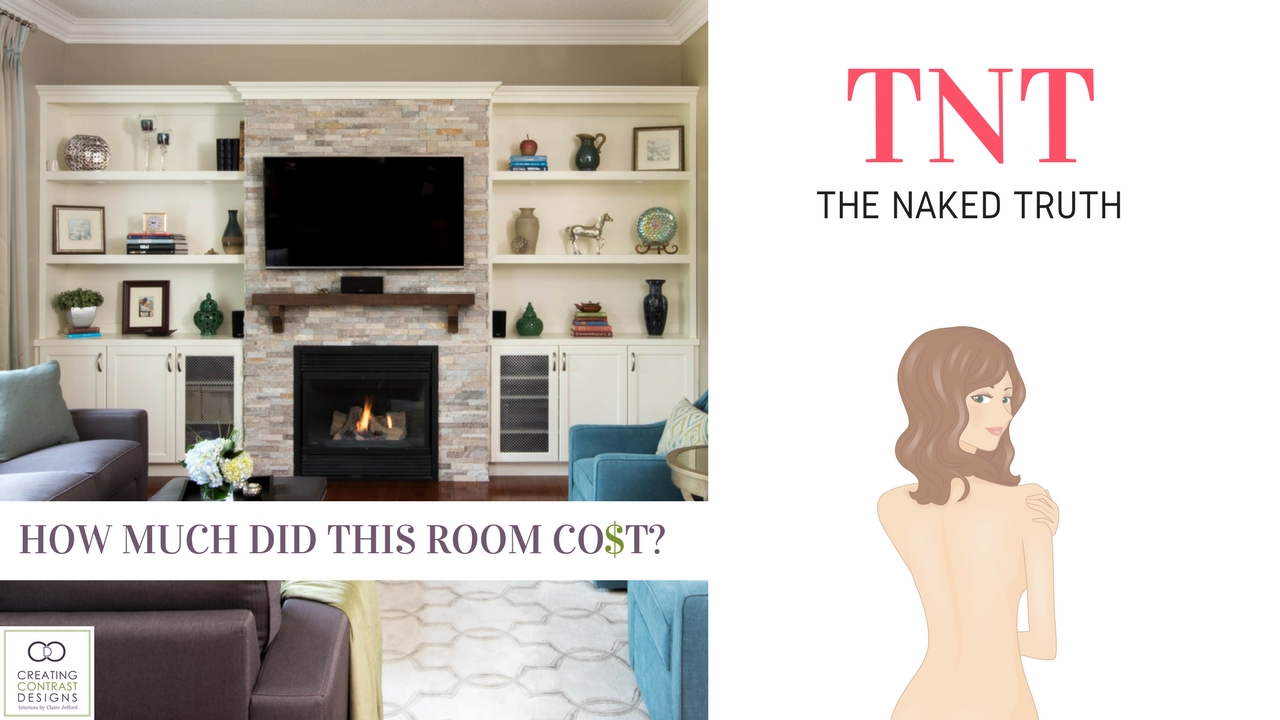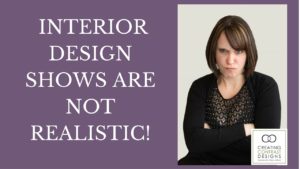 Thanks to TV programs like HGTV, most homeowners struggle with establishing a realistic budget for their renovation or decorating project. Many people simply do not understand what everything will cost or the level of detail that's involved in putting together a fabulously functioning and beautifully tailored space.
With my lovely clients consent, I am thrilled to reveal the total cost of a stunning custom family room design that I did last year.  In the video, I disclose the price of each item of furniture, the cost for custom built ins & paint work, as well as the total fees for my design services.
My Elite Interior Decorating Package includes: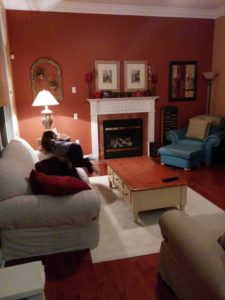 2 Hour Intial Consultation Meeting at clients home
Visit to My Trade Only Design Centre to gage preferences for sofas and other furnishings
3D Designs with 2 options for layout; fabrics; furnishings & paint colours
Virtual Renderings/Drawings with inspirational photos & a Virtual Video Tour
Scope of Work & Considerations for the Design
Presentation & One Revision (up to 4 changes)
Implementation of all purchases and scheduling of all trades
REVEAL DAY!  All installations (except for built ins done previously) & accessories/styling
(See all the service packages I provide by clicking here.)
Below is a photograph of my clients family room 'before' so you can get a sense of the amazing transformation that took place.
Click the play button on the image below to see all costs involved for this project. Are there any suprised here for you or are costs what you would expect for a custom family room project?
This video is the first in a new series on my Youtube channel called 'The 'Naked Truth'…Naked because I'm not holding anything back!
Pricing of products and trades services will vary depending on the quality of the furnishings and finishes you select for your home project and the experience/demand of the trade professionals you hire. There is always opportunities to go 'high' or 'low' on certain items in order to stay within your budget – providing it was a realistic investment amount in the first place – and that's what good design is all about!
Are you ready to hire a design professional to help you Love Where You Live?  Contact me here and let's do this!