How Much Does It Cost To Hire An Interior Decorator?
Picking a Paint Colour?
Choose the right paint colour
the first time Let me show you how in just 5 easy steps!
BONUS: The Top 15 Shades of Gray by Benjamin Moore
We value your
privacy
. We will never share or sell your information.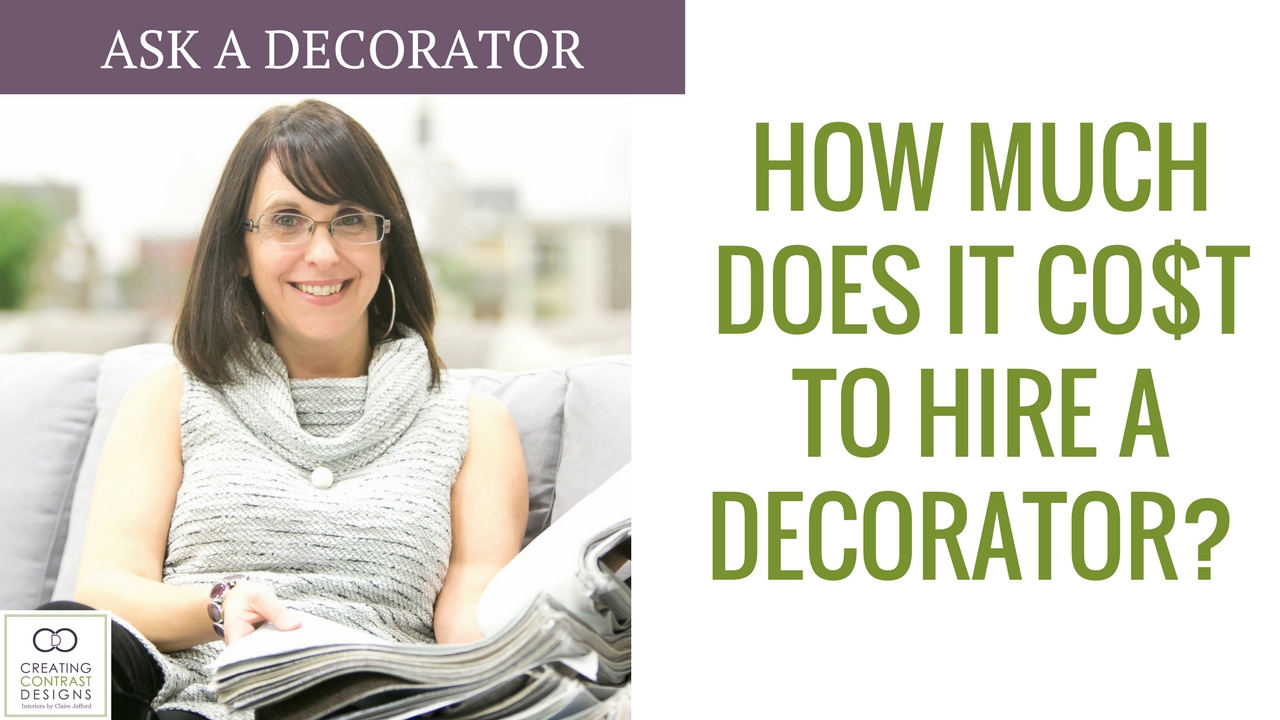 Would you like to understand the costs and benefits to hiring an Interior Design Professional to help you with your renovation or decorating project?
There seems to be so much mystery around the costs associated with hiring professional design services and because every designer works differently, this can add to the confusion for many home owners looking for assistance with their renovation or decorating project.
I break it all down for you in a video today as I found it easier to say it, than to write it.  So let's do this!
If you want to Love Where You Live, contact me to hep you with your upcoming renovation or decorating project, I'd love to help!  905-599-2588 or email us:  info@clairejefford.com.