Quick & Easy Video Ideas
For Designers!
Design Services and Rates Guide A FREE Resource for Your Interior Design Business
We value your
privacy
. We will never share or sell your information.
When it comes to blogging or creating video content, do you get stumped on what to post about?
I often have designers tell me that figuring out what content to create can be very frustrating, as well as knowing where to start.
To make the most of your content, I always suggest referring to your most Frequently Asked Questions and address those first.
That is one key point that I like to drill down into when I do speaking engagements on managing client's expectations, because you can get a ton of mileage out of those posts and/or videos, referring people to them over and over again.
But what about quick and easy videos? Are they possible to do and why are they necessary?
The good news is, YES, IT IS POSSIBLE. The other bonus is that in our industry, the possibilities are endless!
If you are still stumped and want to see the kind of videos you can easily share, watch the video below.
Be sure to grab my FREE download of 14 Tips to leverage video for your business.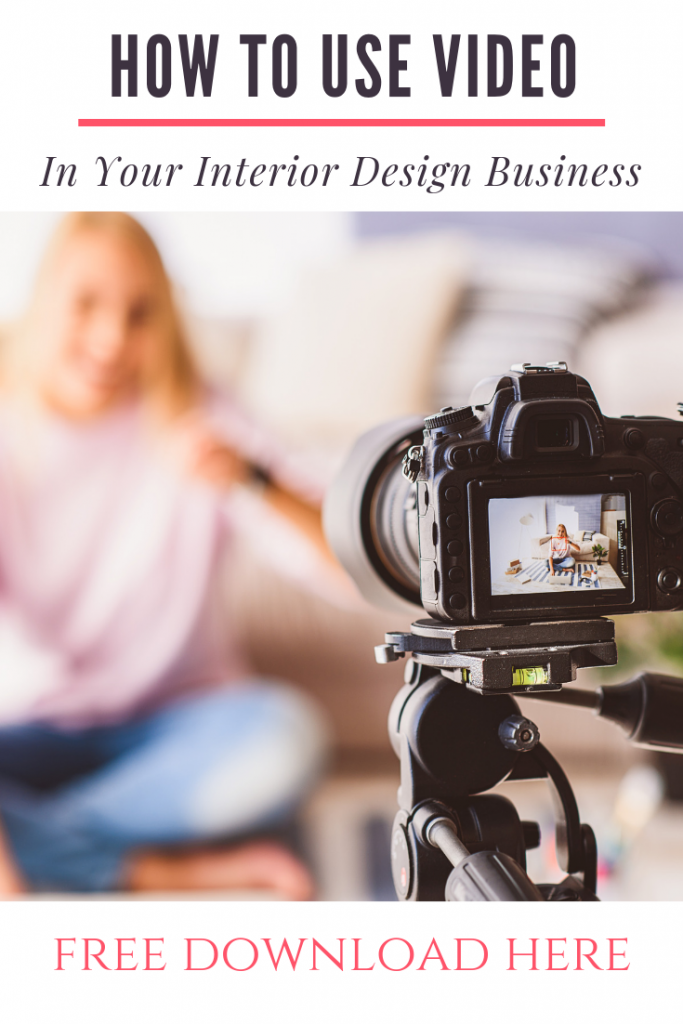 Did you know that I also have my VIDEO FOR PROFITS course where I take you through the 'who, what, where, why, when and how' of leveraging video for your Interior Design Business?
Find out more about how to use video effectively in your business here.
Comment to ask me a question or share what type of videos you've been doing to attract clients in your Interior Design business!