Speaking Events: Will I see you in 2019?
KITCHEN & BATH SHOW IN ORLANDO:
February 19th – 21st in Las Vegas.
 I'll be hosting a panel discussion & streaming live from the event to bring you the latest from KBIS 2019 in Las Vegas.  
LUANN NIGARA LIVE: It's All About the Conversation!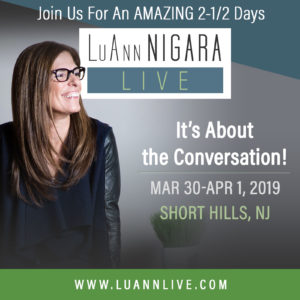 See Claire's segment on local TV station CHCH Morning Live where she talks with Tim Bolen all about decorating your home.