Interior Design Show Toronto- Best & Worst
Picking a Paint Colour?
Choose the right paint colour
the first time Let me show you how in just 5 easy steps!
BONUS: The Top 15 Shades of Gray by Benjamin Moore
We value your
privacy
. We will never share or sell your information.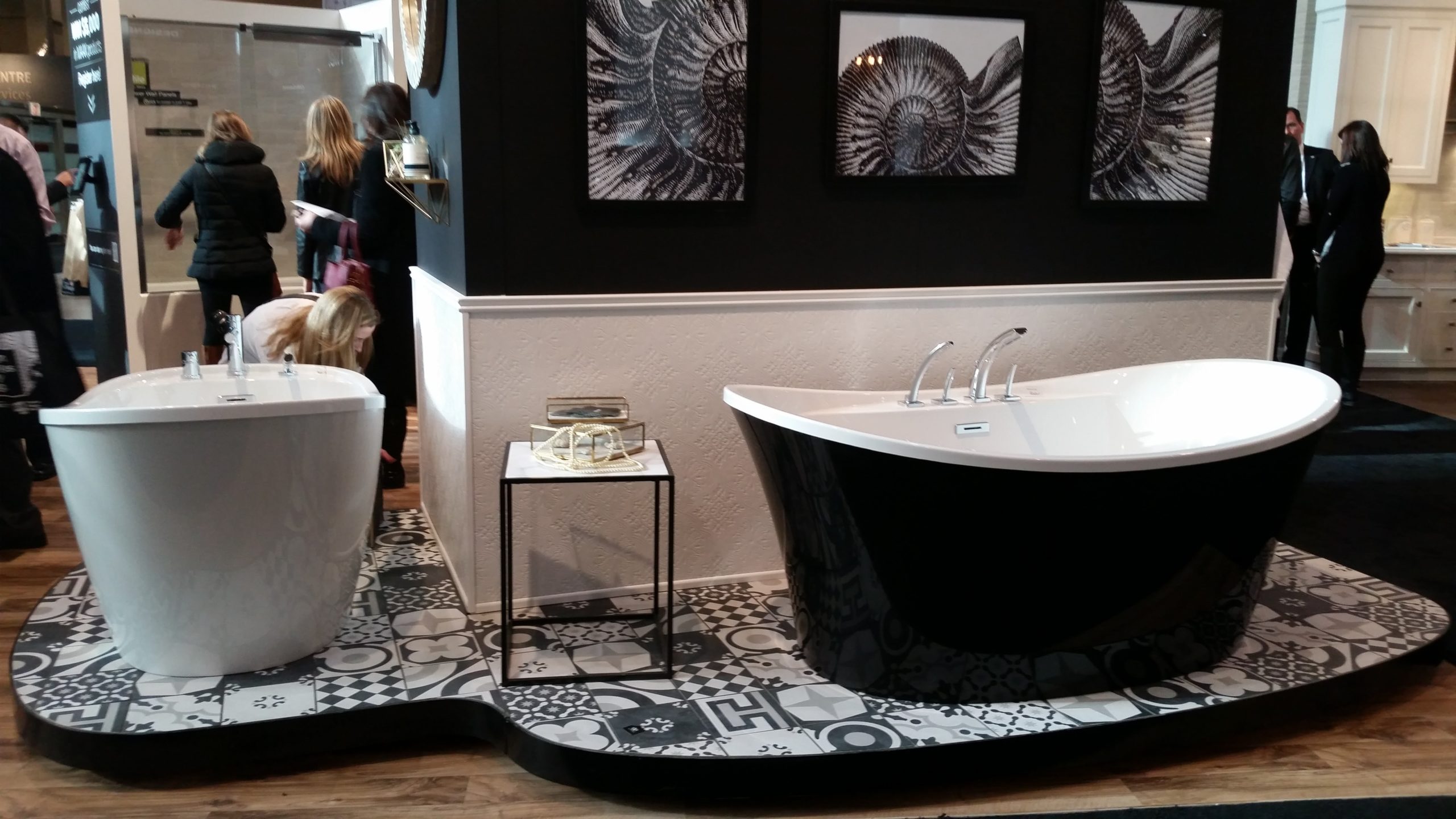 Last Friday was Trade day at the Interior Design Show in Toronto & as always, there was so much to see!  This year I thought it would be fun to compile my Best & Worst Finds from the show, I can't love everything right? Some products are not very practical or pretty, so let's start there before we get to the good stuff!
Less Than Impressed
U Tile from Maax
This product is a shower wall panel that is suppose to look like ceramic tiles and it can be installed in just a few hours and is fairly inexpensive. While it does come in a variety of patterns that look like tiles & I'm sure there are places (like college dorms) where this would be an economical choice, it  only reminds me of a quick and easy 'bath fitter' solution.  To the touch, this product is clearly fake & when you are investing in your home and factor in resale value, cutting corners in bathrooms just isn't my style.
2. Miele Booth with Quartz Marble Look
For me, this marble looking counter top and backsplash were way too busy and uninspiring.  Although some of the appliances were pretty impressive, the statement of the decor, sadly was not. There was way too much gray here that lacked colour and imagination.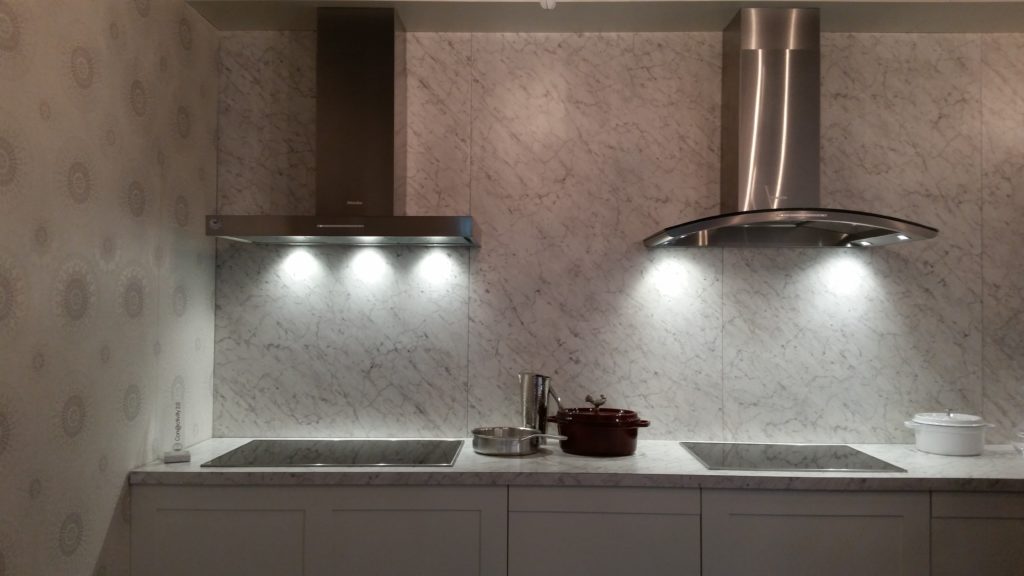 3. Weavers Art – Making  A Splash
Unfortunately, the splash wasn't a positive one for me with this area rug design.  I understand that they are trying to put a funky spin on this very traditional patterned oriental rug, but to me it's just awful & doesn't work well at all. A contributing factor may also be because this particular rug has a mix of clean and dirty colours, which is very hard to do successfully at the best of times. I normally love what Weavers Art has to offer, but this wasn't a winner in my books.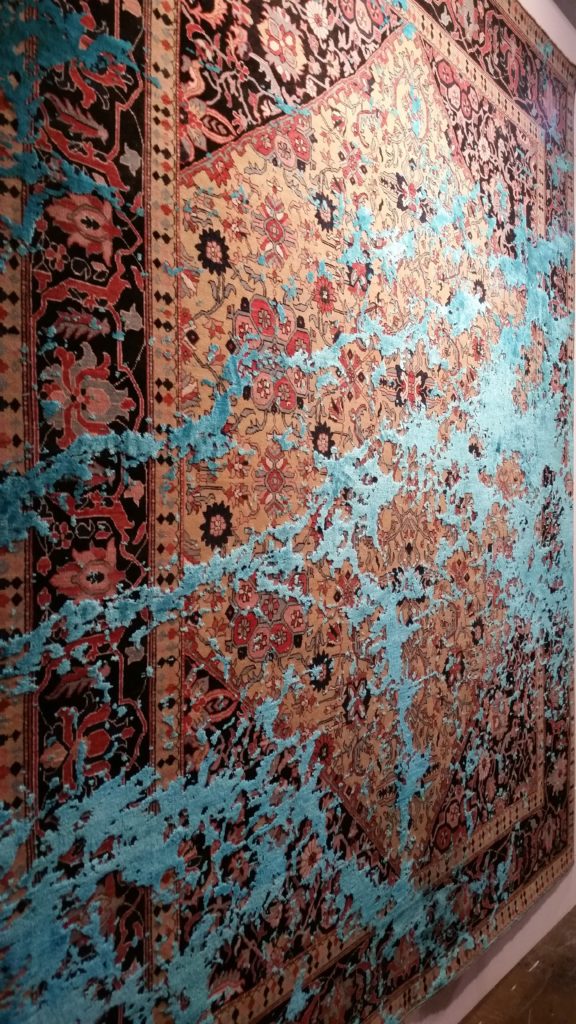 4. Phallic Brassy Pestle from Tom Dixon
I guess these objects are typically phallic looking anyway, but add to it the shiny brass finish and the way it's standing to attention in the mortar & it reminds me of something you'd find in the boudoir as oppose to the kitchen.  Sorry Tom Dixon, this just didn't do it for me.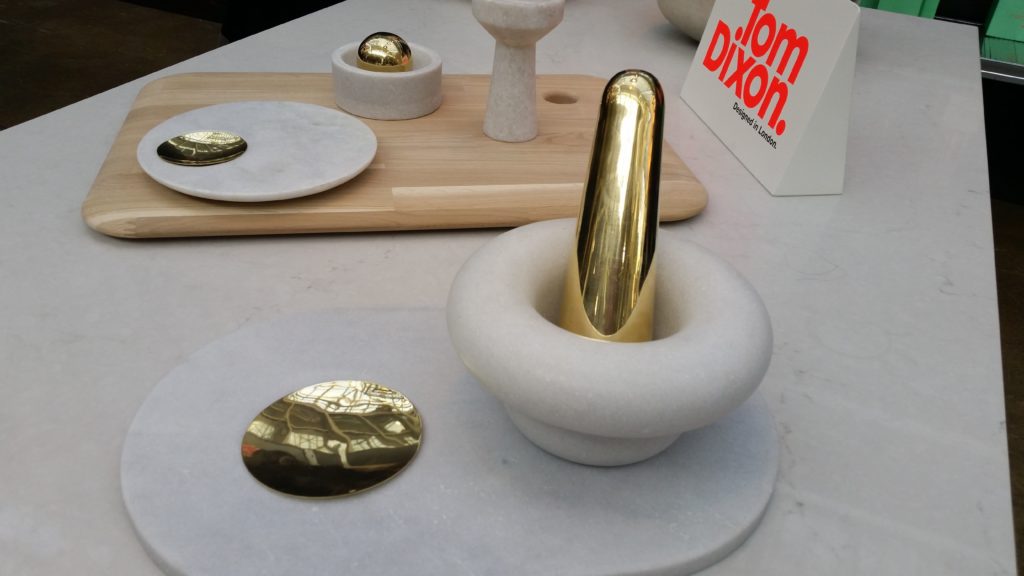 5. Large Heavy Grills – Miele
These grill plates look impressive, however my good friend Alison brings up a good point in terms of function.  Her mother was considering purchasing a similar product for their new kitchen but these iron grills only come in a double size to fit both burners.  Thus, making them extremely heavy to lift out and means that cleaning up after dinner could be a real chore – more than what it already is.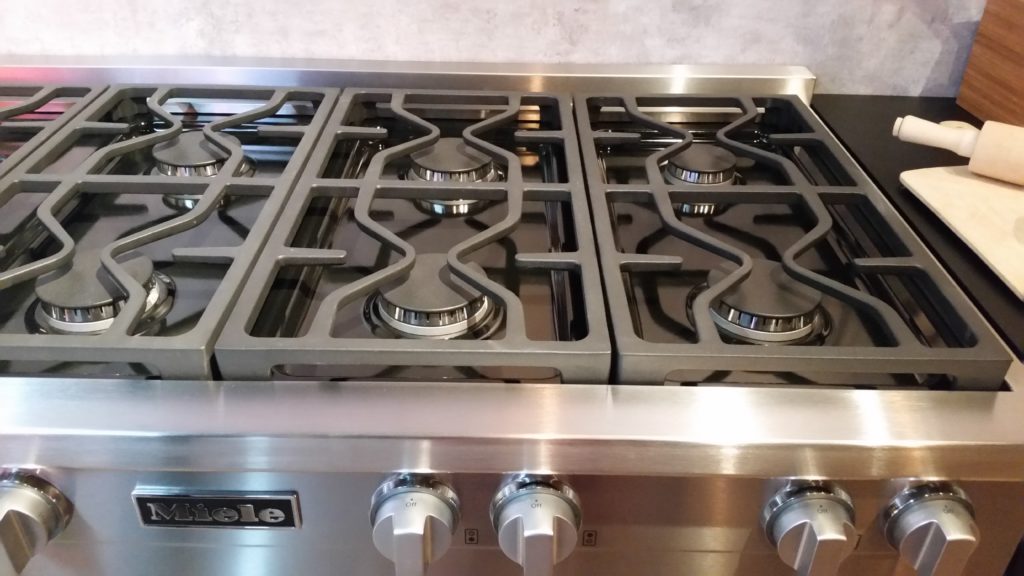 Top 5 Fabulous Finds
Stunning Bathtubs by Maax
Okay, so I may not have loved their take on the fake tile, but they nailed it with the bathtubs!  The curves, the contrasting black and white, and their display was a real show stopper.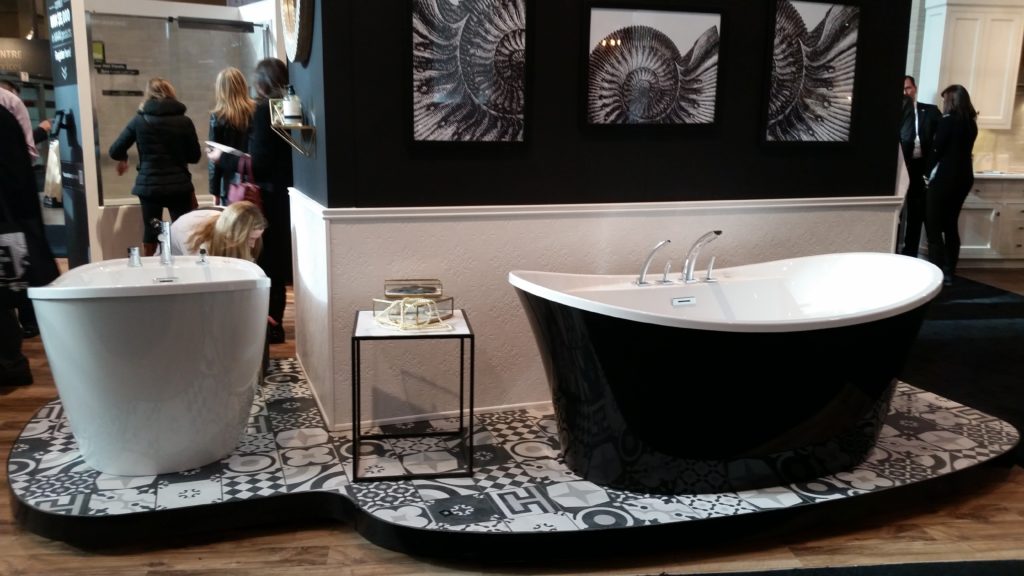 2. Black and White Tiles – Stonepeak Tile
Keeping with the classic black and white theme, ceramic tiles similar to the ones in the Maax display above could be found at Stonepeak Tile.  I love the contrast (of course!) and various patterns. I predict we will be seeing more of this style of pattern over the next few years in residential design.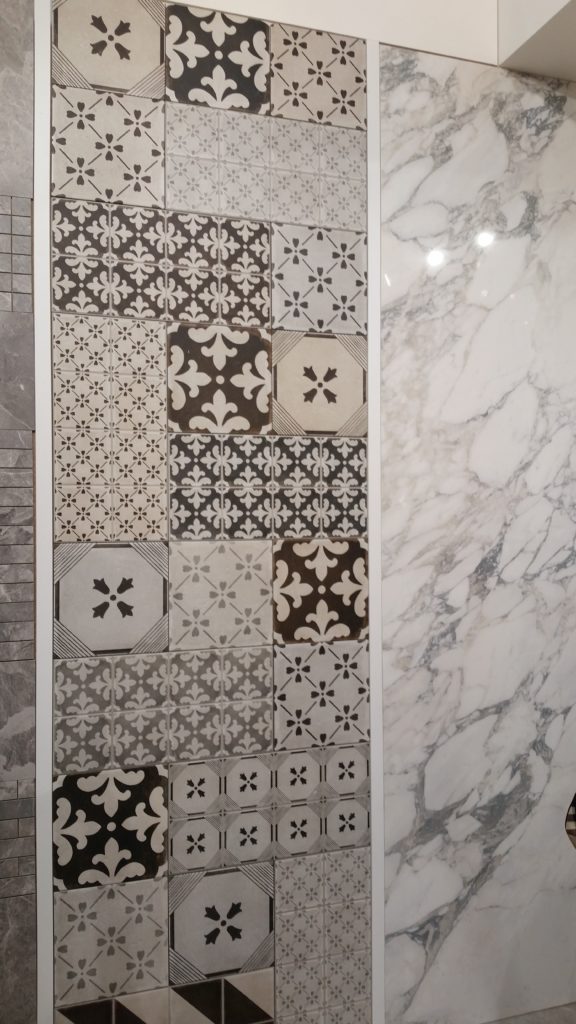 3. Bi-folds Are Back
The term 'Bi-fold doors' typically reminds me of the old louvered style closet doors from the 1970's, but these babies have come a long way!  Due to the nature of their design, no one can argue that they've always been handy when it comes to small foot-printed areas.  This is because they don't require much clearance to open and close like a full size swing door does.  I found a couple of different ways where the the bi-fold was brilliantly utilised for small spaces.
In the video below I'm doing my best 'Price is Right' Model impression of a glass shower with bi-fold doors by Zitta.  Perfect for small spaces like condos or apartments with tiny bathrooms.
Another example of the bi-fold, but this time for a medicine cabinet from the Mini Collection by Vanico Maronyx. (Below)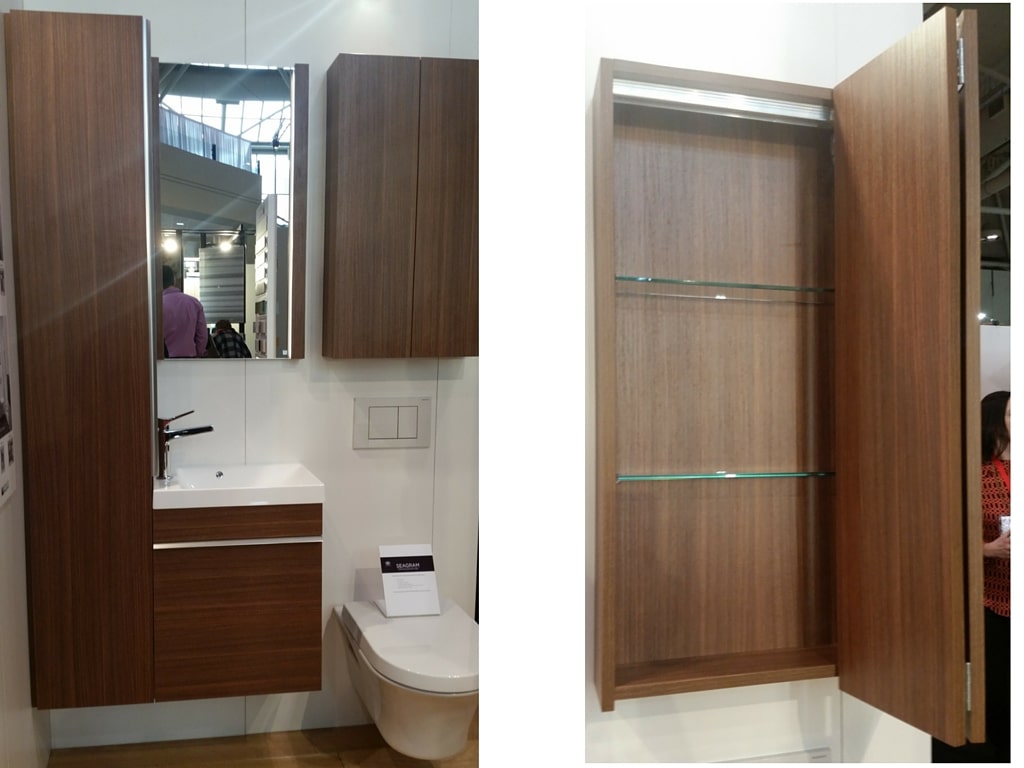 4. This Functional and Beautiful Sink from Galley
I am no chef by any means, but this sink looks incredible.  I love the accessories available to make prep work and cooking enjoyable as well as easy peasy!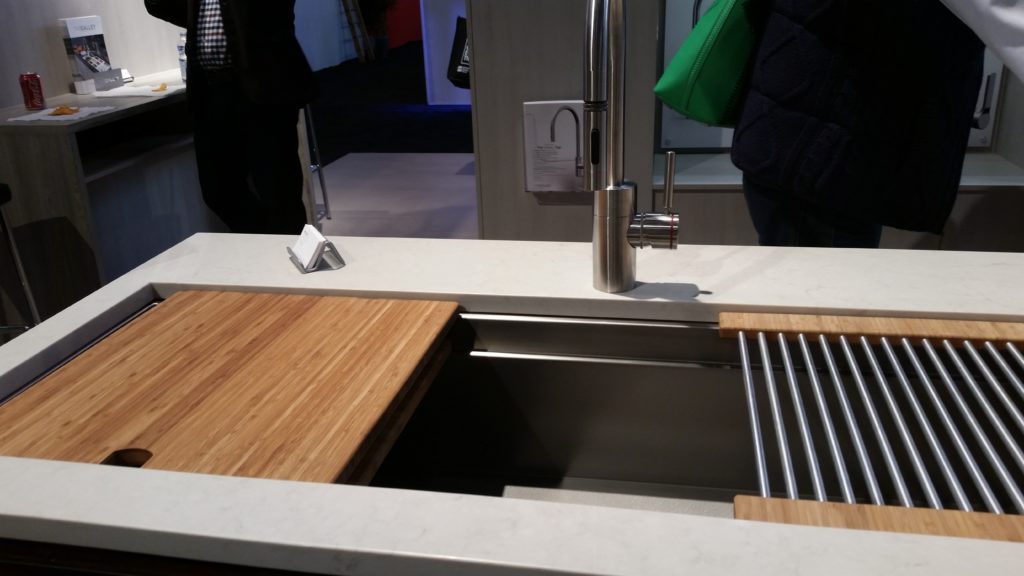 5. Light Fixtures by Lightmaker
Contemporary & Mid Century Modern style light fixtures have become increasingly popular over the past couple of years.  When pairing this distinct style with a brass finish, (although soooo not typically me) they look gorgeous and are to die for!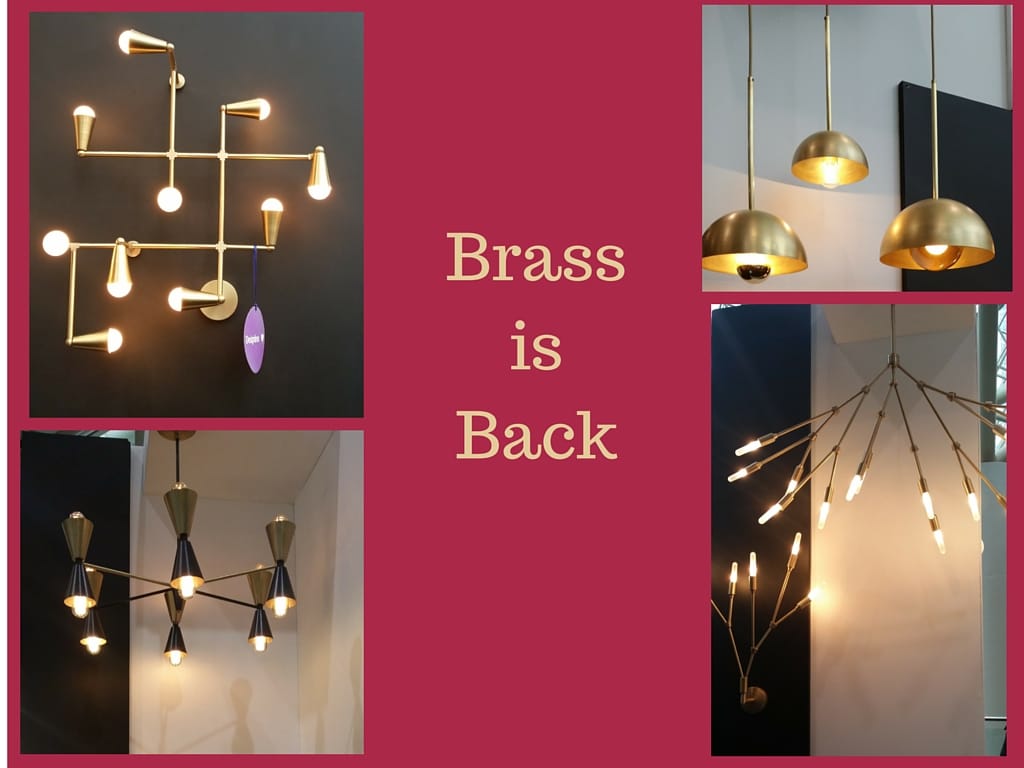 That's my round up from the 2016 Interior Design Show in Toronto!  What was your favourite product and why? Do you agree with my thoughts of what I loved and what I thought was just..meh. Comment below and tell me what YOU think!
Thanks to my good friend and fellow designer Alison Hodd of Catherine Alison Interiors for hanging with me at the show.  It's always great to catch up with friends and to see the latest trends in home design, the perfect day really!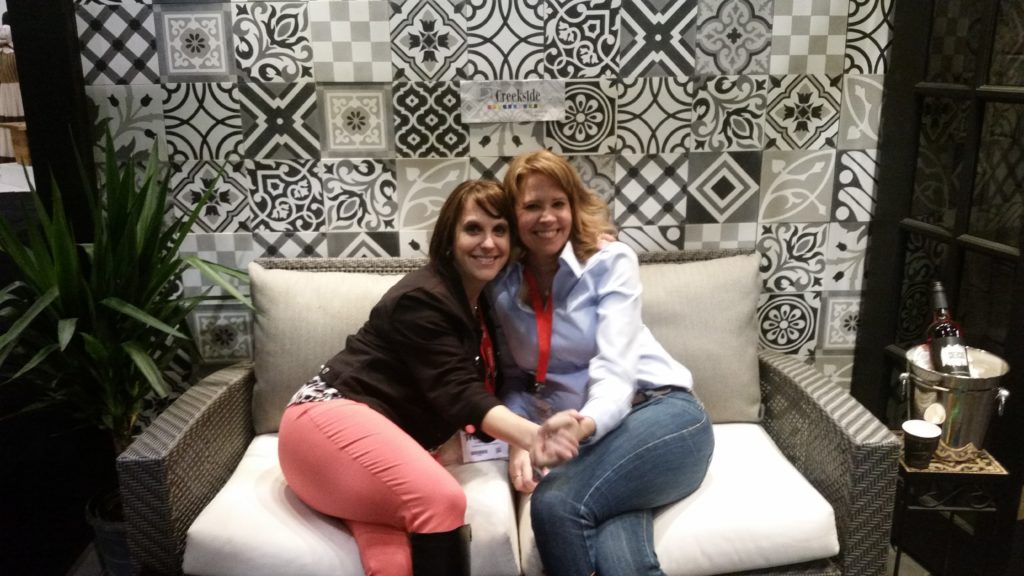 Need inspiration and a design professionals touch to help you 'Love Where You Live' ?  Contact me here and let's do this!
Website: www.creatingcontrastdesigns.com 
Youtube Channel link here