Interior Decorator, Business Coach,
and Vlogger
Decorating & Design can be complicated & stressful, but it doesn't have to be!
In my Interior Design blog, 'THE NAKED TRUTH', I share my no-nonsense advice on  paint colours, decorating tips and the latest in interior decorating trends.
Let's do this!  
Claire Jefford xox
Wall gallery displays in Interior Decor have become a popular way to dress up the walls in your home.  To ensure you get this focal wall just right, I'm sharing a few guidelines with you that I like to follow. You want to make sure that your hard efforts of creating a gallery wall in
Read More »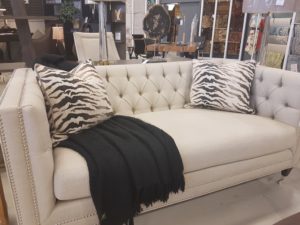 The month of May typically sees a bit of a slow down for new inquiries and that's ok by me just now as we have plenty of projects on the go.  Here's a round up of what interior design and decorating projects we've been working on. Related Post How To Create a Gallery Wall In
Read More »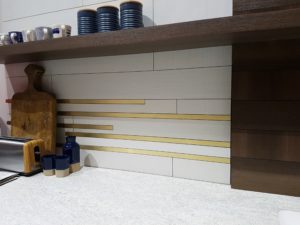 Wilsonart is well known for it's countertop materials such as laminates, solid surface & quartz.  But at this years Kitchen and Bath Industry Show (#kbisblogtour) it was the laminates that were getting so much of the attention!  Watch my video to see why. Related Post How To Create a Gallery Wall In Your Home Current
Read More »
You want your space to be organised, serene and beautiful.
It is possible.
You are overwhelmed with all the decisions to be made for your project.
You're not alone.
You have an idea of what you like, but it's not coming together as easily as you hoped.
We can help.