Interior Decorator, Business Coach,
and Vlogger
Decorating & Design can be complicated & stressful, but it doesn't have to be!
In my Interior Design blog, 'THE NAKED TRUTH', I share my no-nonsense advice on  paint colours, decorating tips and the latest in interior decorating trends.
Let's do this!  
Claire Jefford xox
Today I'm sharing an easy way to create a colour palette that's almost always guaranteed to have super satisfying results for any interior decorating project. Sound too good to be true? I promise that this is the real deal! Every interior design project needs to have a 'jumping off' point.  By this I mean either a striking
Read More »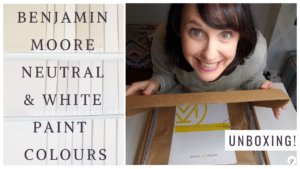 It's like Christmas all over again today! There are two reasons for this: 1)  I'm sharing my very first (but definitely NOT my last) unboxing video with you. 2) Inside this box are tools for my business that I'm totally obsessed with! There aren't many things that give me more pleasure than colour and organization.
Read More »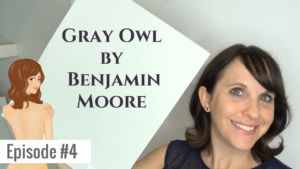 With so many gray paint colours out there, it can be difficult to determine which is the best gray paint colour for your home renovation or interior decorating project. Gray Owl by Benjamin Moore is a go-to for many interior designers. But is it the best colour with the right undertone for your space? This
Read More »
You want your space to be organised, serene and beautiful.
It is possible.
You are overwhelmed with all the decisions to be made for your project.
You're not alone.
You have an idea of what you like, but it's not coming together as easily as you hoped.
We can help.