Interior Decorator, Business Coach,
and Vlogger
Decorating & Design can be complicated & stressful, but it doesn't have to be!
In my Interior Design blog, 'THE NAKED TRUTH', I share my no-nonsense advice on  paint colours, decorating tips and the latest in interior decorating trends.
Let's do this!  
Claire Jefford xox
Do you know how long I've been dreaming of a sanctuary to call my own when it comes to a nice bathroom? No, this is not my bathroom shown below.  Because mine is still under construction, but at least it's underway! My bathroom is mostly all original to our home, which is a small 3
Read More »
It's easy to find pretty photos on line of finished interior decorating projects. Inspiration can be found everywhere from Pinterest, to Instagram and of course, in my portfolio too! But wouldn't you like to learn more about the details that go into the thought process for designing a beautiful space? After all, it didn't just
Read More »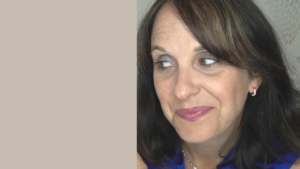 Elephant's Breath by Farrow and Ball Isn't this Farrow and Ball paint colour gorgeous?! Let's dive in to find out more about it and if it's the right hue for you.   In this colour review video of Elephant's Breath by Farrow And Ball, I share: The undertone of my featured colour Colour comparisons in order
Read More »
You want your space to be organised, serene and beautiful.
It is possible.
You are overwhelmed with all the decisions to be made for your project.
You're not alone.
You have an idea of what you like, but it's not coming together as easily as you hoped.
We can help.