Interior Decorator, Business Coach,
and Vlogger
Decorating & Design can be complicated & stressful, but it doesn't have to be!
In my Interior Design blog, 'THE NAKED TRUTH', I share my no-nonsense advice on  paint colours, decorating tips and the latest in interior decorating trends.
Let's do this!  
Claire Jefford xox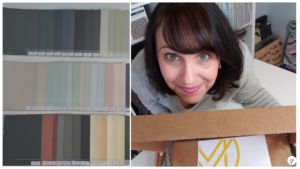 Neutrals are great and they definitely have a place in interior design and decor, but bold colours are so much more exciting, aren't they? I'm doing another unboxing video, it's becoming one of my favourite things to do!  This time I'm opening up a brand spanking new set of Maria Killam's painted boards of her
Read More »
ASK ME ANYTHING! There are so many fabulous colour combinations in the world of Interior Decorating that the possibilities really are endless when creating  a design for any space in your home. If you aren't used to working with colour or are unsure of what colour tones will work together to create flow, I've got
Read More »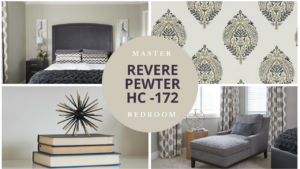 Okay, so it wasn't just because of the paint colour that this large master bedroom went from drab to fab. However, when we paired Revere Pewter by Benjamin Moore with Cloud White & designed this space with exquisite fabrics, various textures and custom furniture, this popular paint colour with subtle green undertones, does look pretty
Read More »
You want your space to be organised, serene and beautiful.
It is possible.
You are overwhelmed with all the decisions to be made for your project.
You're not alone.
You have an idea of what you like, but it's not coming together as easily as you hoped.
We can help.