Interior Decorator, Business Coach,
and Vlogger
Decorating & Design can be complicated & stressful, but it doesn't have to be!
In my Interior Design blog, 'THE NAKED TRUTH', I share my no-nonsense advice on  paint colours, decorating tips and the latest in interior decorating trends.
Let's do this!  
Claire Jefford xox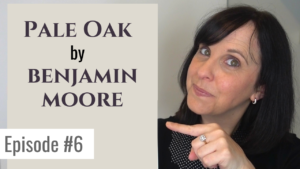 Although I've never used this neutral Benjamin Moore colour myself,  I'm dying to specify it for a project soon! I've heard a lot of great feedback from those who have painted their walls this pretty Pale Oak colour, if you've used it please comment below to share your experience. GET INSTANT COLOUR CLAIRE-ITY Not signed
Read More »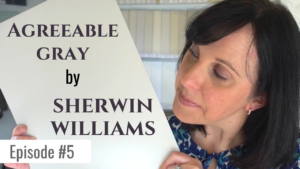 Is This The Most Popular Neutral? Agreeable Gray by Sherwin Williams is one of the most popular neutral colours out there just now for Interior Design and Decor. While I haven't had a project professionally photographed with this paint colour yet, I have specified it a fair amount to home owners in my local area
Read More »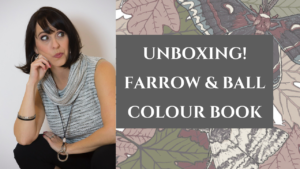 It's so exciting to unbox something when you have no idea what it is, especially when you know that it's related to paint colour. I was thrilled to receive a package at my Burlington Interior Design Studio from the lovely Jamie Martin, National Sales Manager at Farrow & Ball. See what was inside in my
Read More »
You want your space to be organised, serene and beautiful.
It is possible.
You are overwhelmed with all the decisions to be made for your project.
You're not alone.
You have an idea of what you like, but it's not coming together as easily as you hoped.
We can help.