Simply Answer the Question
For Designers!
Design Services and Rates Guide A FREE Resource for Your Interior Design Business
We value your
privacy
. We will never share or sell your information.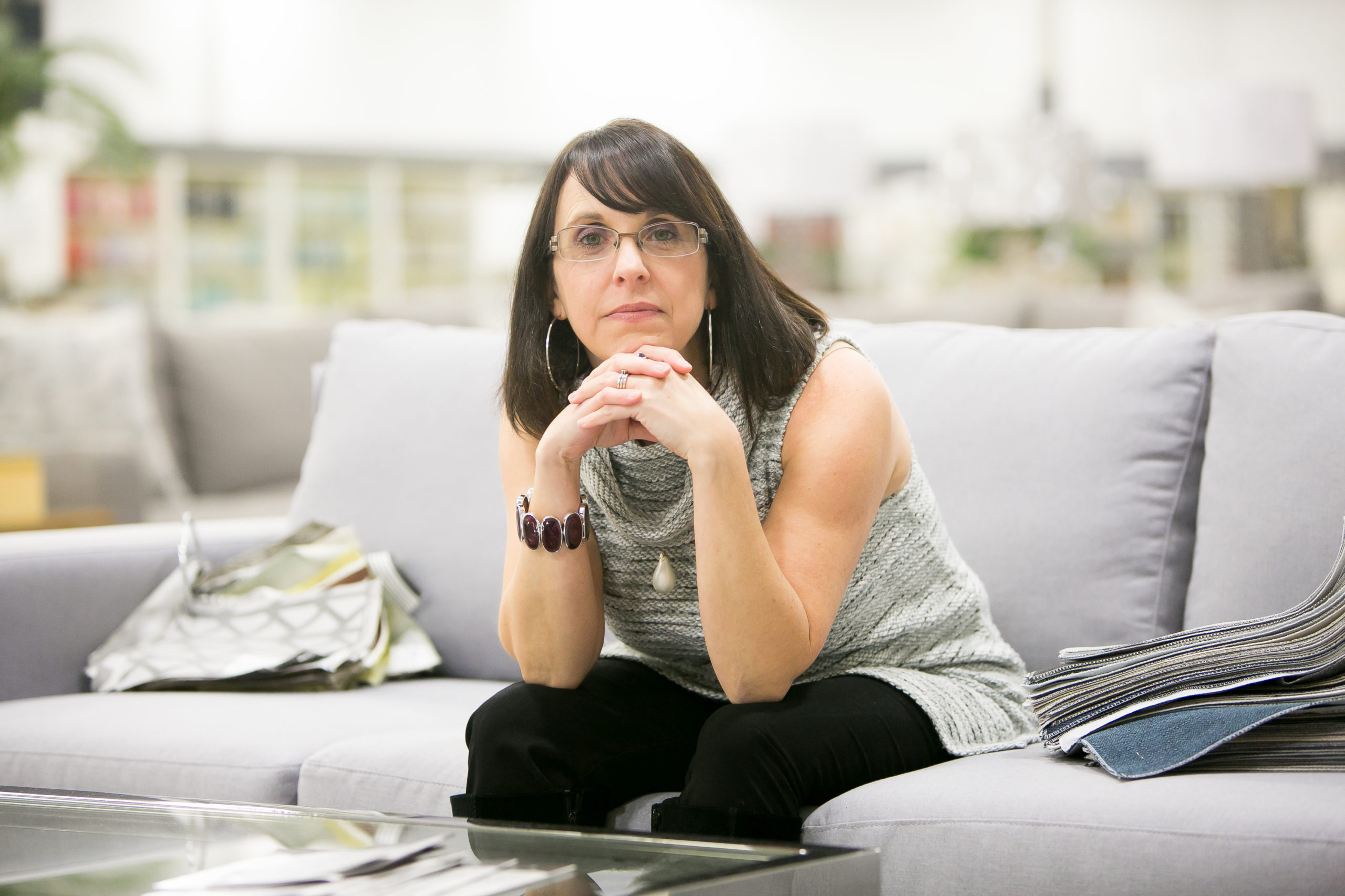 How do you answer the following question: 'Can you give me a trade referral?'
Do you simply provide a helpful answer or do you immediately go on the defense thinking this person is trying to bypass you to get something for free?
This similar style of question comes up periodically in my FREE private Facebook group, Interior Design Business Strategies.
It could be asked by an acquaintance, a close friend, or perhaps even a past client who is doing some minor decorating in their home.
In this specific instance, a woman reached out to an interior designer and was looking for a seamstress to make her some new window treatments. She had the fabric, knew what style she was after, and had all the measurements.
Would you have helped this person out and simply answered their question to offer a helpful resource?
It can be a touchy subject in our industry, after all, finding reputable trades isn't easy and this is a bonus of working with an interior design professional.
In today's video, I share a wonderful response to this question from my good friend, podcaster extraordinaire, and top businesswoman, LuAnn Nigara.
Watch the video to hear some great advice on how to respond professionally to this type of question.
Answer the question, nothing more.
We all appreciate getting a quick, direct, and sincere answer from an expert or professional. You should keep that in mind when replying to situations where the roles are reversed.
Do not go into this by lecturing the person on why they need to hire you to carry out this job, instead simply answer their question and help them out if you can.
Understand the reason for the question
As design and decorating professionals we should never jump to conclusions. Try to find out why the question is being asked in the first place and get more information about what it is exactly that they need.
Maybe they feel their small project is not worth your time. Others might feel that not every decision around home décor requires hiring a designer, but they still value your opinion. There are so many scenarios it's worth taking a moment to find out.
You never know where it might lead
Helping someone out by simply answering the question posed to you may have the potential to lead to more…then again, maybe it doesn't. What's the harm in offering some helpful advice? They came to you because they view you as an expert, that's gotta count for something!
Imagine how many potential clients never even reach out to you because they aren't looking for a full custom design service with project management. For some designers, their business model is full-service design only, so I totally appreciate that's not a concern for them.
But we know there are others who enjoy smaller projects versus the ones that take months and sometimes years to complete. These smaller jobs can often lead to larger projects in the future and are why I offer Designer by Your Side services.
If you don't share your trades' information, I totally get that! But it doesn't mean you can't offer some helpful insight into where they can look to find someone who might assist them.
For example, if someone was looking for a painter and mine only worked for me and other designers, then I would suggest they go to a local paint store like Benjamin Moore or Sherwin Williams. These companies often have a wall with business cards of local painters.
I would also let them know that I have loads of colour review posts that are loaded with a ton of helpful painting advice.
I could also send them a link to my Free downloads about choosing paint colours.
Now I've not only given them an option of where to find a painter, but I've also provided some extremely helpful resources to help them solve their problem and potentially gained a new subscriber to my email list! It's a win-win!
Simply answering a question with some helpful advice could have the potential to lead to a future project and working relationship. And even if it doesn't, it just feels good to be kind and forthcoming with your expertise when you can.
Next time a friend or acquaintance asks for the name of a trade resource, what will your response be? Comment below and share your thoughts on this topic.
Perfect for Pinning