You'll Never Guess What Happened in My Interview With LuAnn Nigara!
For Designers!
Design Services and Rates Guide A FREE Resource for Your Interior Design Business
We value your
privacy
. We will never share or sell your information.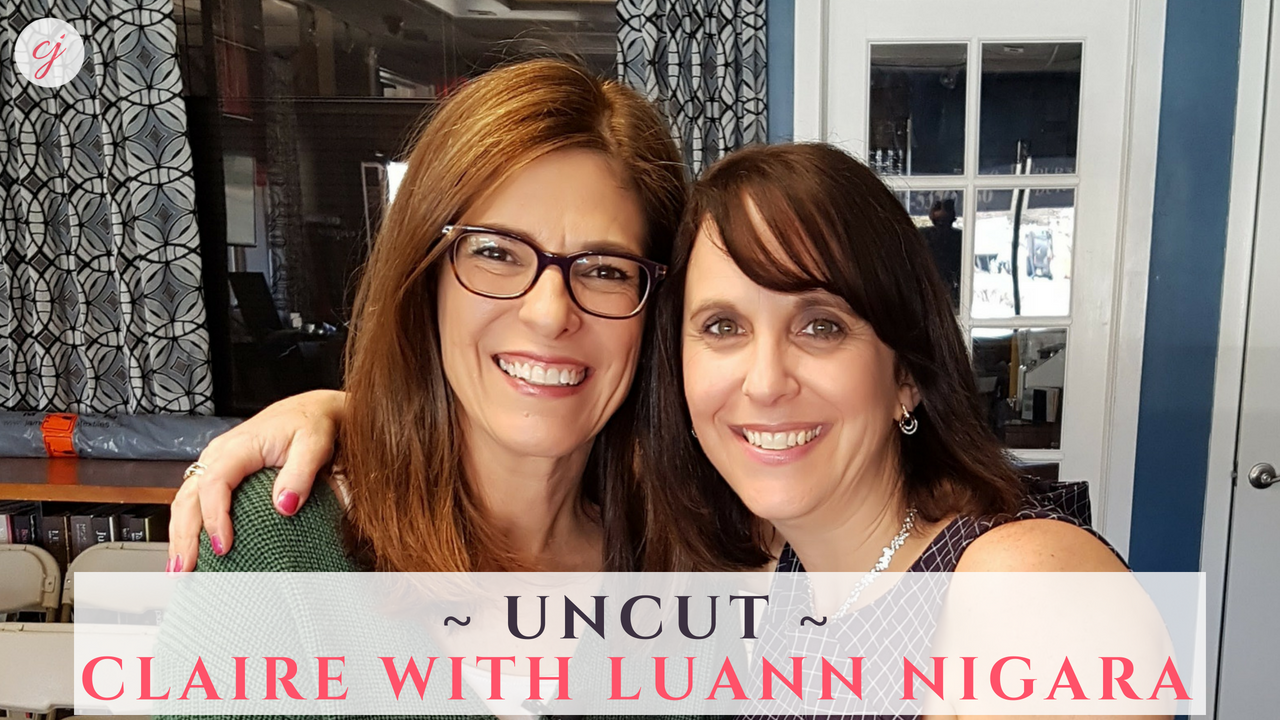 So Many A-Ha Moments Here
If you do not know who LuAnn Nigara is, where have you been?!!
LuAnn is a powerhouse & the incredible woman behind the highly successful (and addictive!) podcast, A Well -Designed Business. This #1 rated Interior Design Business podcast in Itunes, sees LuAnn interviewing fantastic guests from our industry, all of whom offer invaluable advice that will help any design professional looking to improve and advance their business.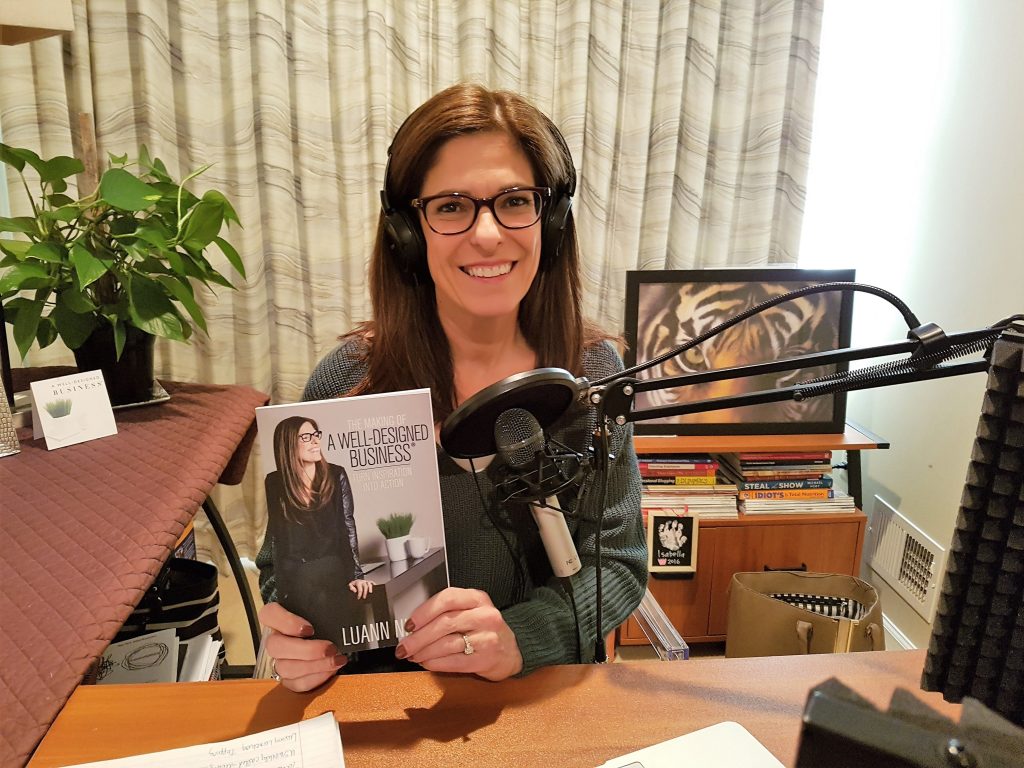 LuAnn and I met for the first time at the Wynn Hotel in Las Vegas Market in 2017. We fondly look back on this initially meeting with much laughter and animation during the uncut version of our video interview which you will see a little later in this post. Don't scroll down just yet though, you need to hear the back story!
Since then, I'm thrilled to say that LuAnn and I have become very good friends. I have nothing but respect and admiration for her hard work ethic, her passion and for all that she does for Interior Designers.
I've also had the pleasure of being invited to be on LuAnn's incredible podcast for two separate interviews.
The first was Episode #237  titled 'How to Get More Videos With Clients' and the more recent interview was on Episode #325 where I share details on Creating Valuable Content to Sell Through Your Website.
In April of this year, I had plans to head to New York to do Maria Killams Colour Course for the second time.  I knew LuAnn was located in New Jersey and I contacted her to ask if I could do an interview video with her for my YouTube channel. 
Hey, she has interviewed so many people and brought so much insight to all of us, I figured it was time to learn more about the woman on the other side of the mic. I know you are curious too!
LuAnn happily accepted -YAY! She then in turn, asked me if while I was in town, did I want to speak at her Window Works Showroom for their monthly Lunch and Learn.  Well, of course!  And so, it was on.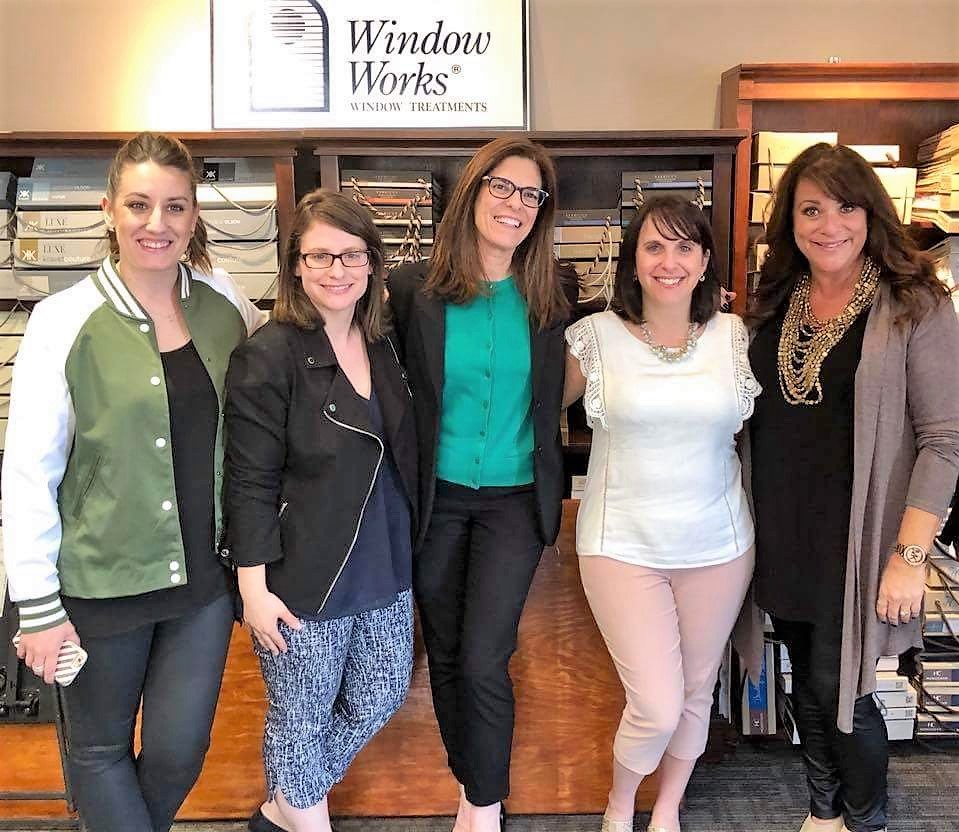 I ALSO GOT AN EXCLUSIVE TOUR OF LUANN'S PODCAST STUDIO IN HER HOME & A PEEK INTO HER CLOSET!!
You can see that, including how LuAnn prepares for her podcast interviews, where she finds inspiration and all of her Podcast Green outfits in the edited version of our video interview below.
Be sure so sign up for my Interior Designers Insiders Report where you'll get VIP treatment & all the updates first!
Comment & tell me your favourite A-HA moment from my interview with LuAnn.
Okay, now for the un-cut, no holds barred version of our in depth discussion!
Get comfy and click on the video below to watch.
Behind the Scenes
We initially met up at LuAnn's well established firm that she runs with her husband Vincent Nigara and Bill Campesi.  When we greeted each other in the parking lot (like a couple of giddy teenage school girls!), we stayed there chatting for nearly an hour before finally moving inside.
And even then, that was only because my husband Chris was ushering us along. He has the patience of a saint, but realized that we could've easily been stood for another couple of hours in the hot sun. HAHA, #jokingnotjoking.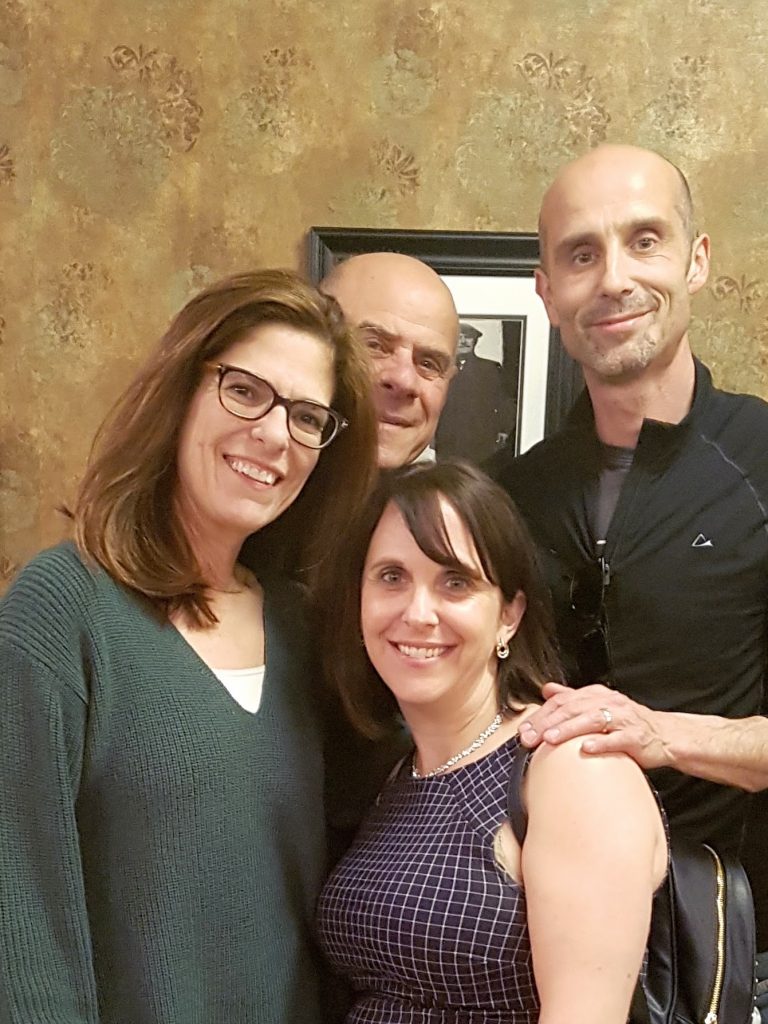 LuAnn is very easy to talk to, as you will already know if you listen to her podcast or have met with her in real life. Psst! If you're not signed up to her podcast, you need to be. There is so much incredibly helpful information that you won't want to miss an episode…here's the link.
During the interview we have lots of laughs, but also hit on some real truths about the industry. Watch the video to hear our thoughts about designers not charging their worth and how the struggle to run a business is very real…but not impossible.
So this is what happened… it was hilarious!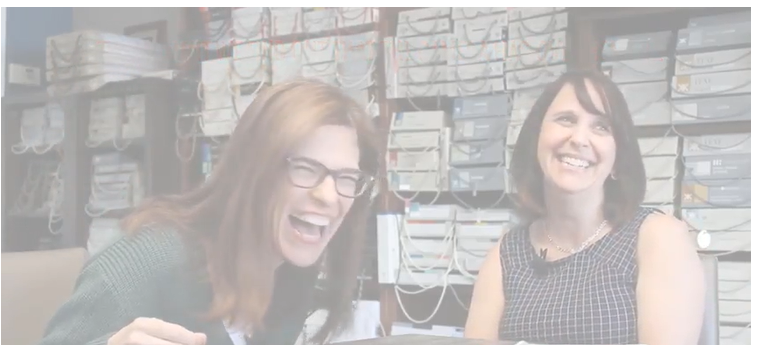 Part way through the interview, we had to pause because the camera had actually over-heated! Yes, we talked A LOT! Stay tuned to the end of the video to see the exact moment when LuAnn and I were advised of this hilarious news!
My video interview with Luann is one you that will not see anywhere else – especially the edited version where we tour her home and podcast studio. It's so inspiring to see how thorough she is in preparing for a guest interview, she is so orgainzed.  It's no wonder her and I are get along so well!
Stay tuned for my other video with LuAnn coming out in October.
WHAT I LEARNED FROM A WELL DESIGNED BUSINESS – THE BOOK
Coming in February is LuAnn's second book, the much anticipated 'What I learned from A Well Designed Business.' This book is going to be like the bible for starting and running a successful interior design business.  I'm super excited and thrilled to share that LuAnn has asked me to be included in her book!
It's no suprise that my chapter is on 'Managing Clients' Expectations'. Look out for that to be released in February 2019. Don't worry, I'll keep you posted! 🙂
Got a question for me or LuAnn about our video interview or the book?  Comment below and I'll be sure to reply.