Elephant's Breath Farrow And Ball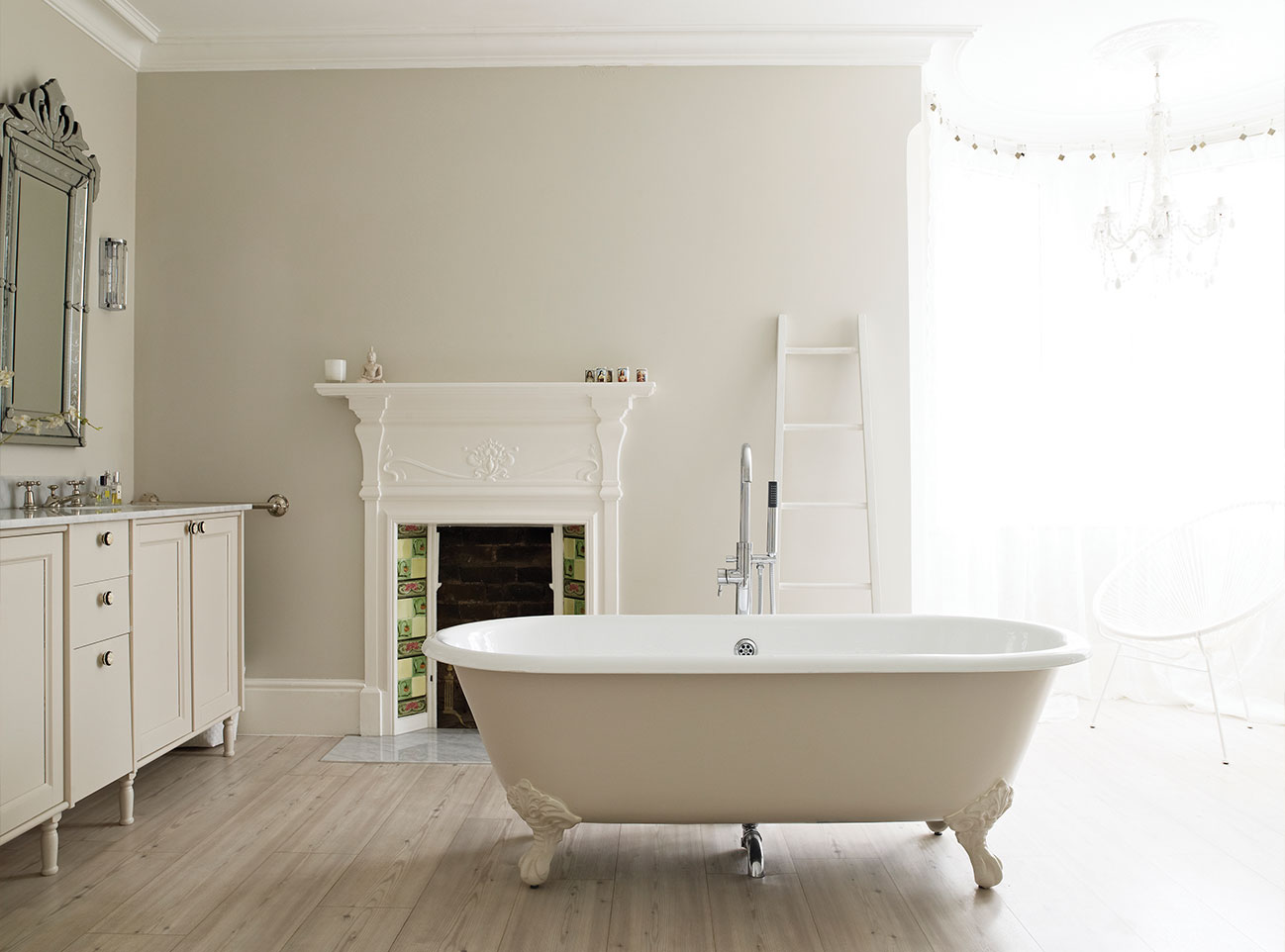 Elephant's Breath by Farrow and Ball
Isn't this Farrow and Ball paint colour gorgeous?! Let's dive in to find out more about it and if it's the right hue for you.
In this colour review video of Elephant's Breath by Farrow And Ball, I share:
The undertone of my featured colour
Colour comparisons in order to easily see the different colour tones
Best white paint colours for the trim and ceilings
Beautiful colour combinations to inspire you for your decorating project
I'm a Certified True Colour Expert and an award-winning interior design professional having worked with many homeowners on various design projects. I want to give you the confidence to make educated decisions about your own paint choices. Let's do this!
Watch the video below of my Elephant's Breath Colour Review
As a reference point, let's start off by taking a look below at this clients living room we designed. It's painted Shale by Benjamin Moore.
Although Shale has slightly less intensity than Elephant's Breath, it is quite comparable .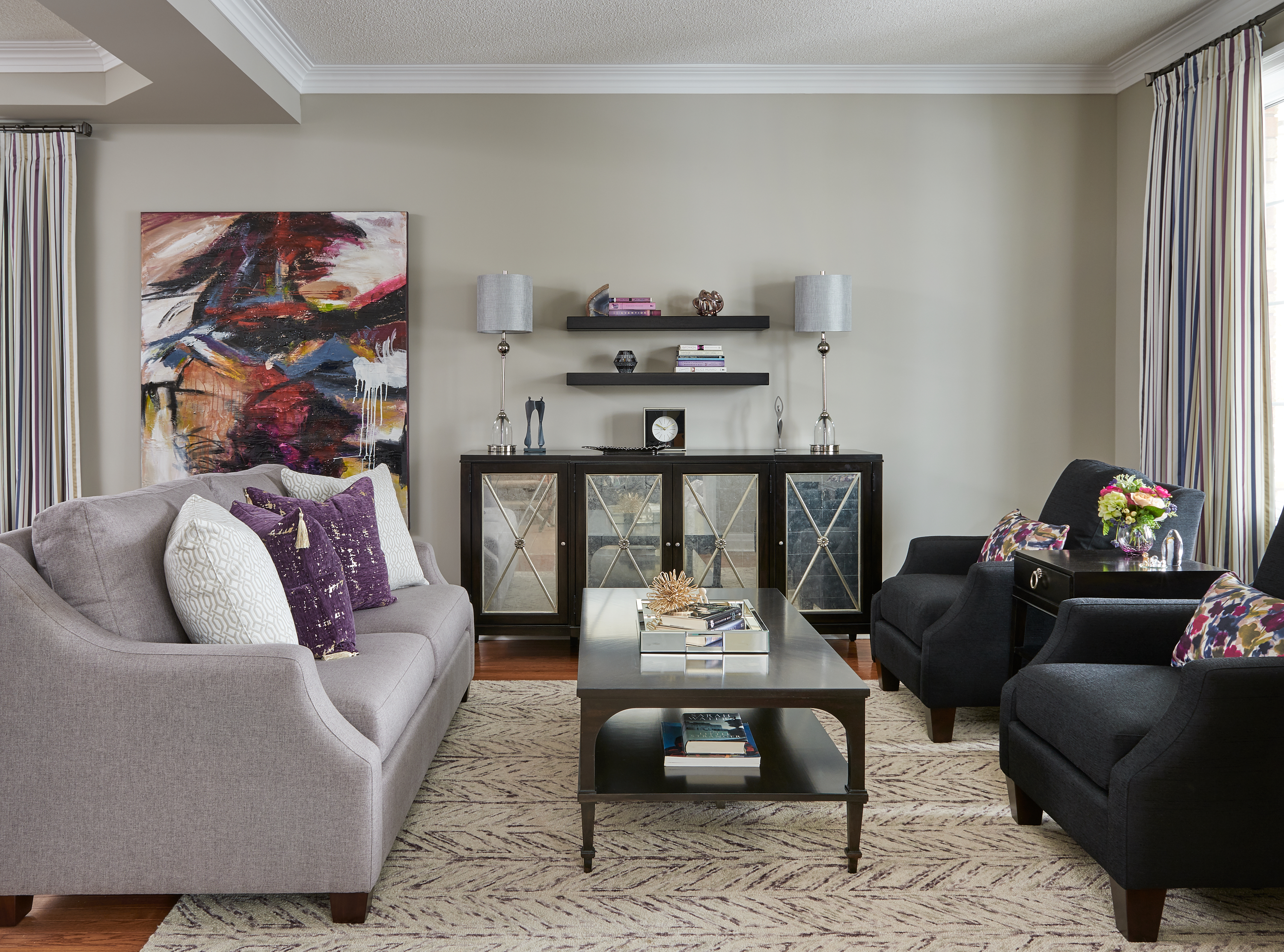 Below is a Farrow and Ball image with Elephant's Breath on the bathroom walls.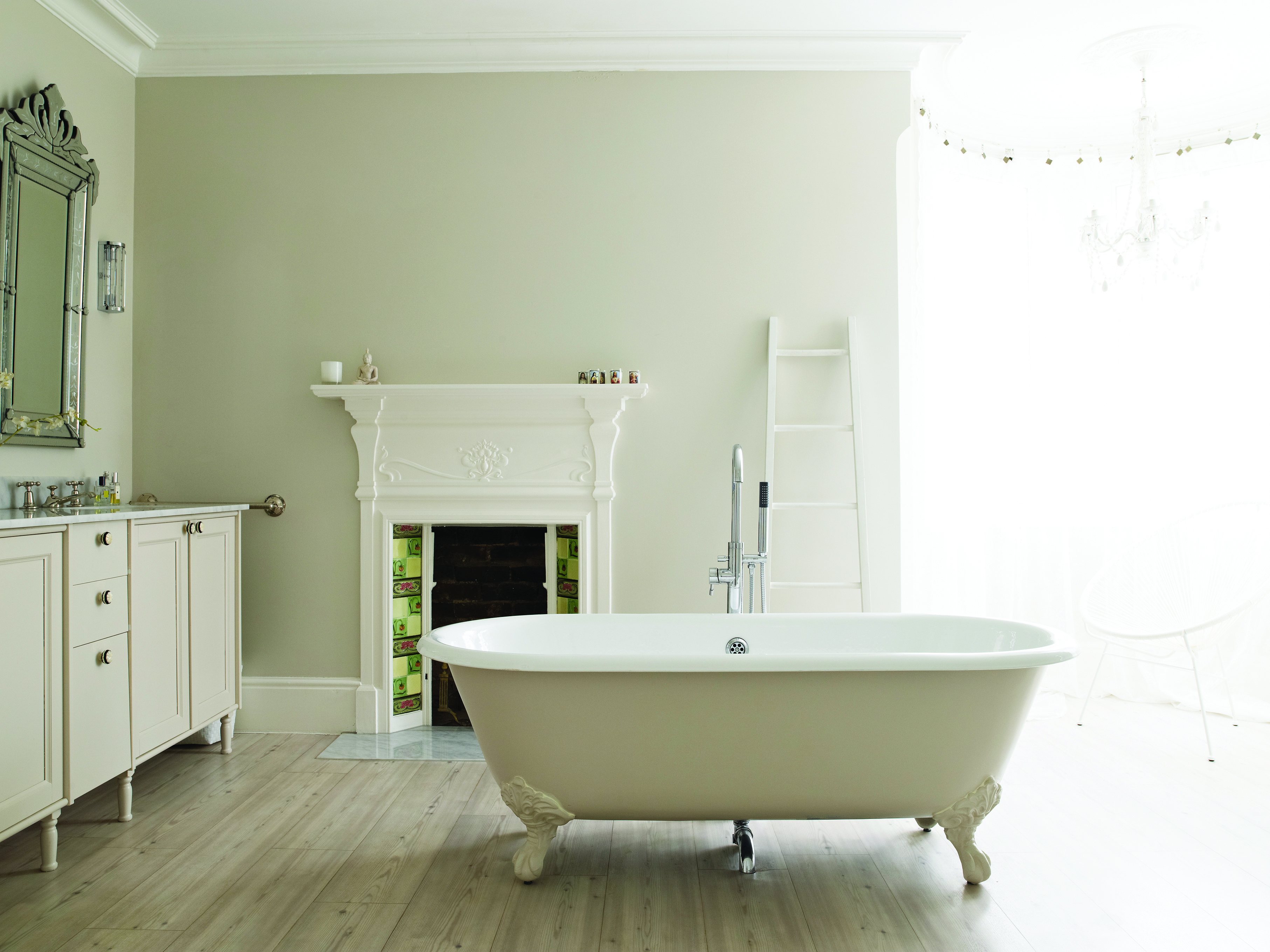 Undertones: Pink/Violet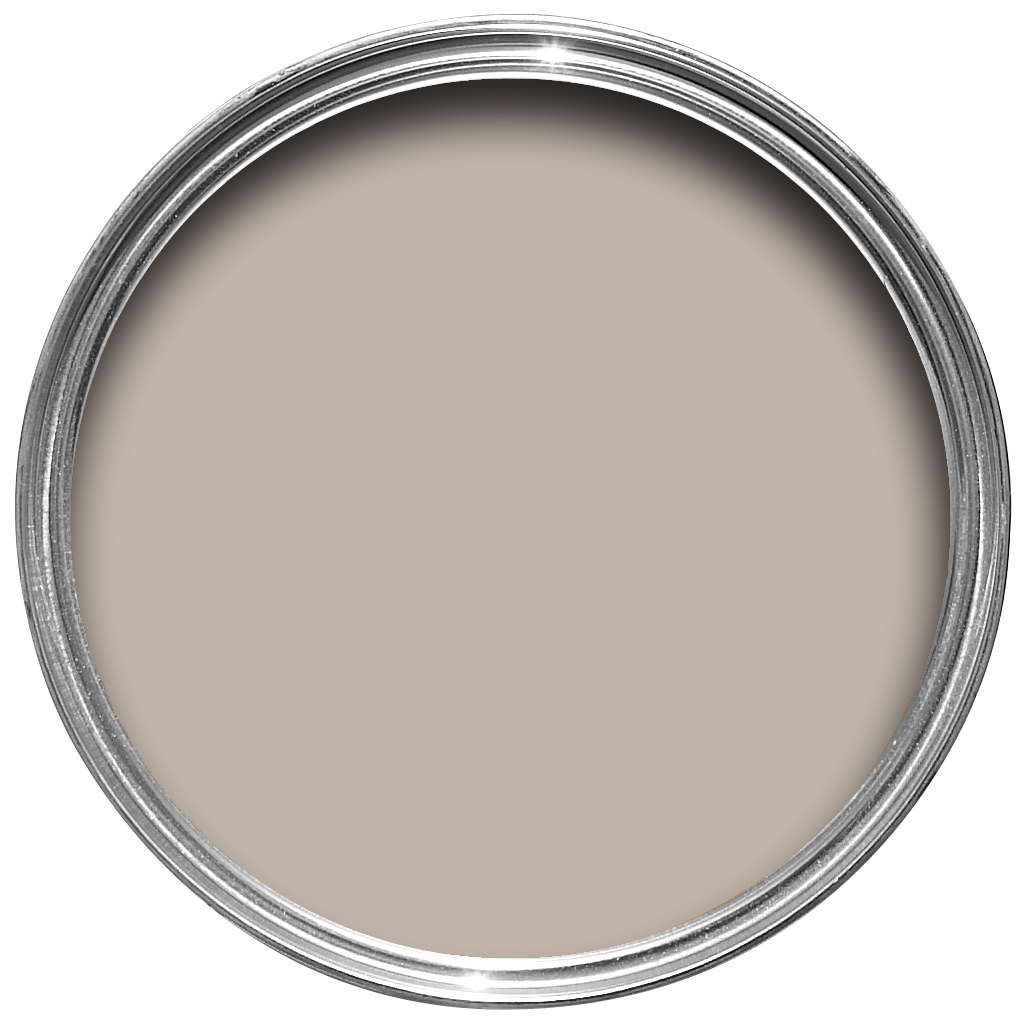 Elephant's Breath is described by Farrow & Ball as a warm mid-gray with a hint of magenta, but can also look lilac depending on the light.
Colour Comparisons: Joa's White & Pavillion Gray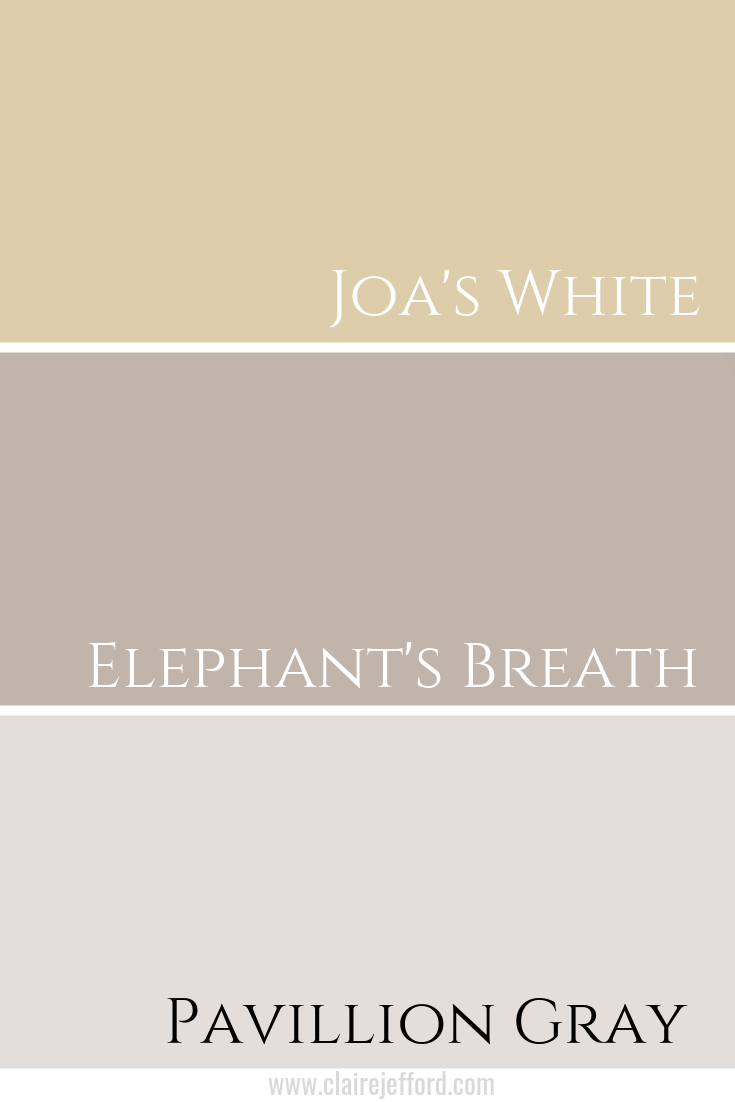 Best Whites To Pair With Elephant's Breath
Pointing White By Farrow And Ball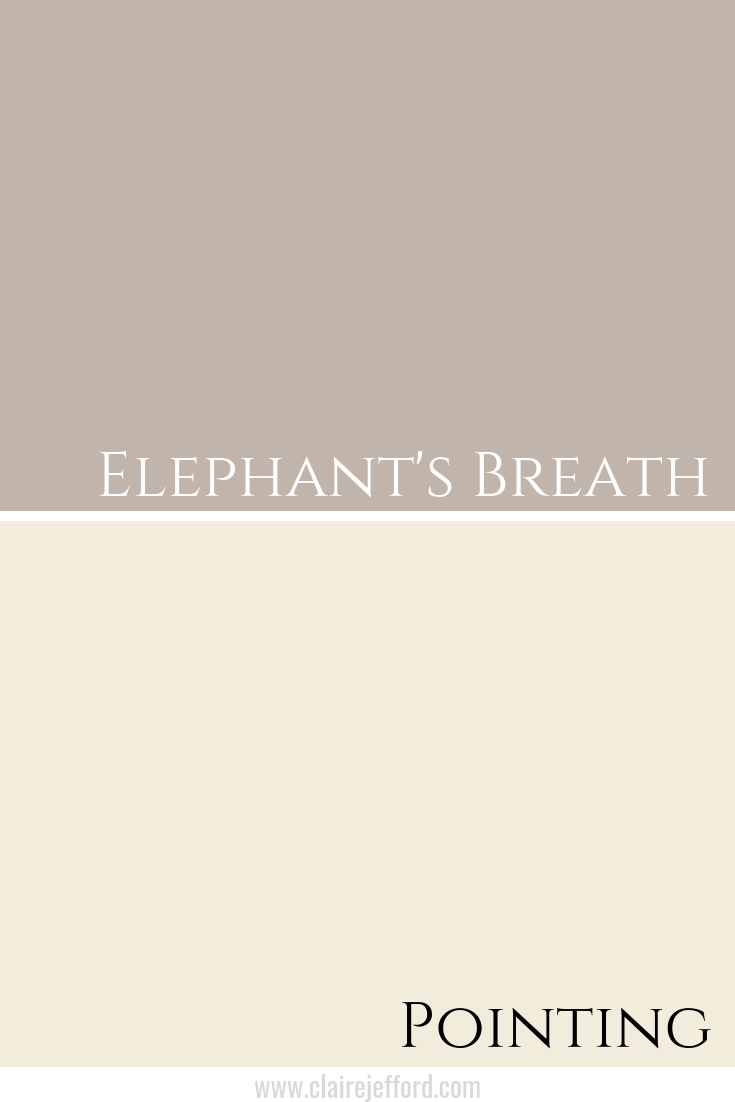 School house By Farrow And Ball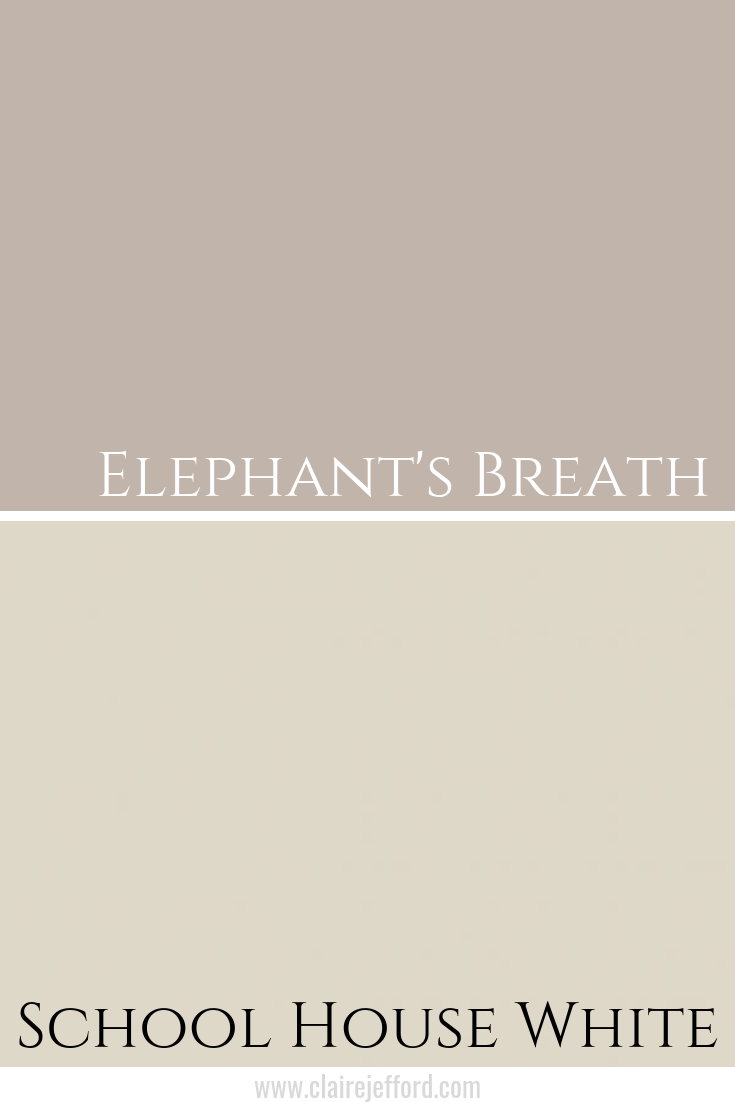 All White By Farrow And Ball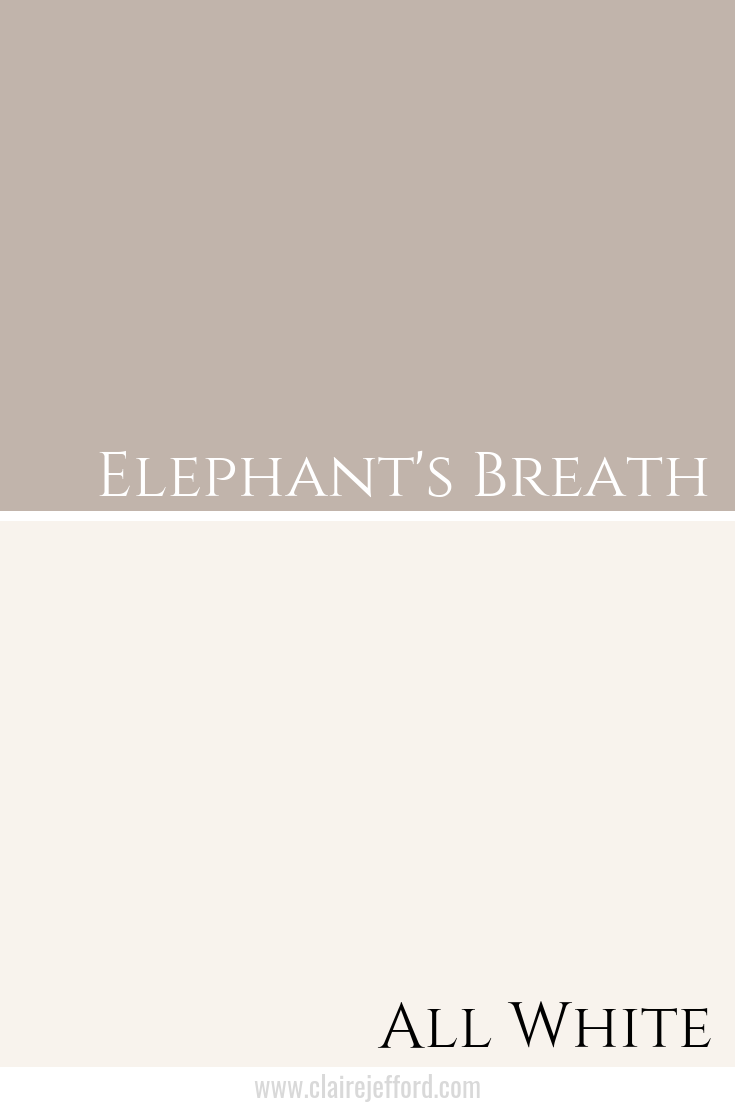 Fabulous Colour Combinations with Elephant's Breath
Conforth White, Blue Gray, and Brinjal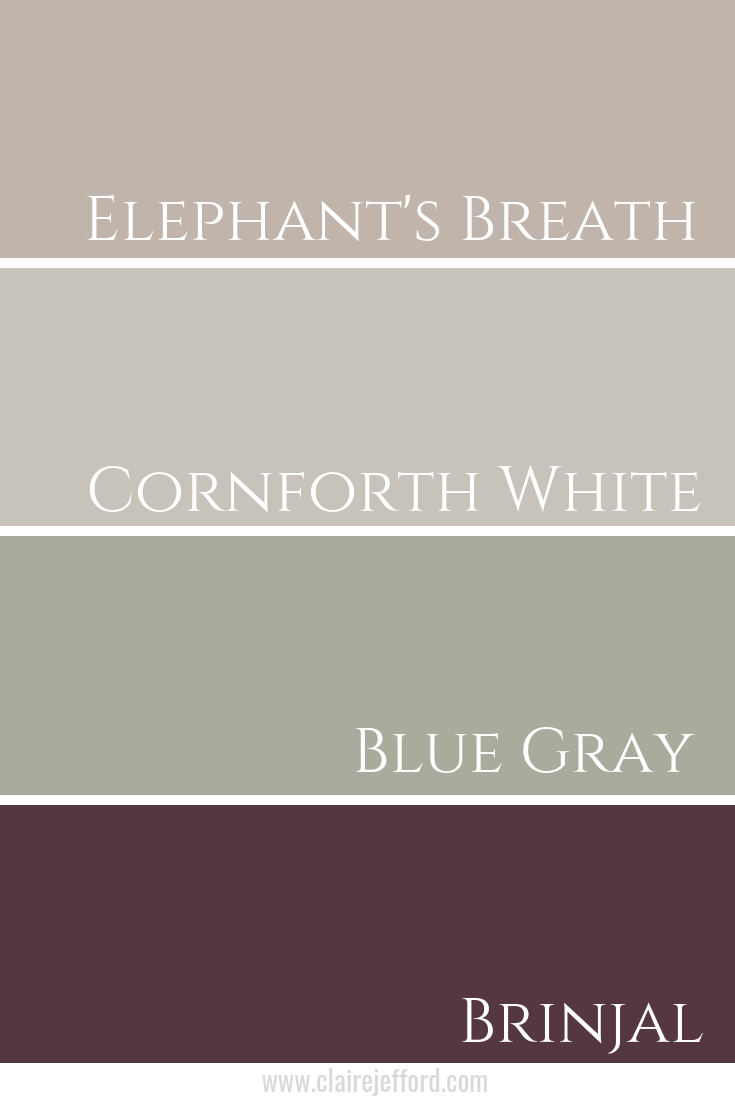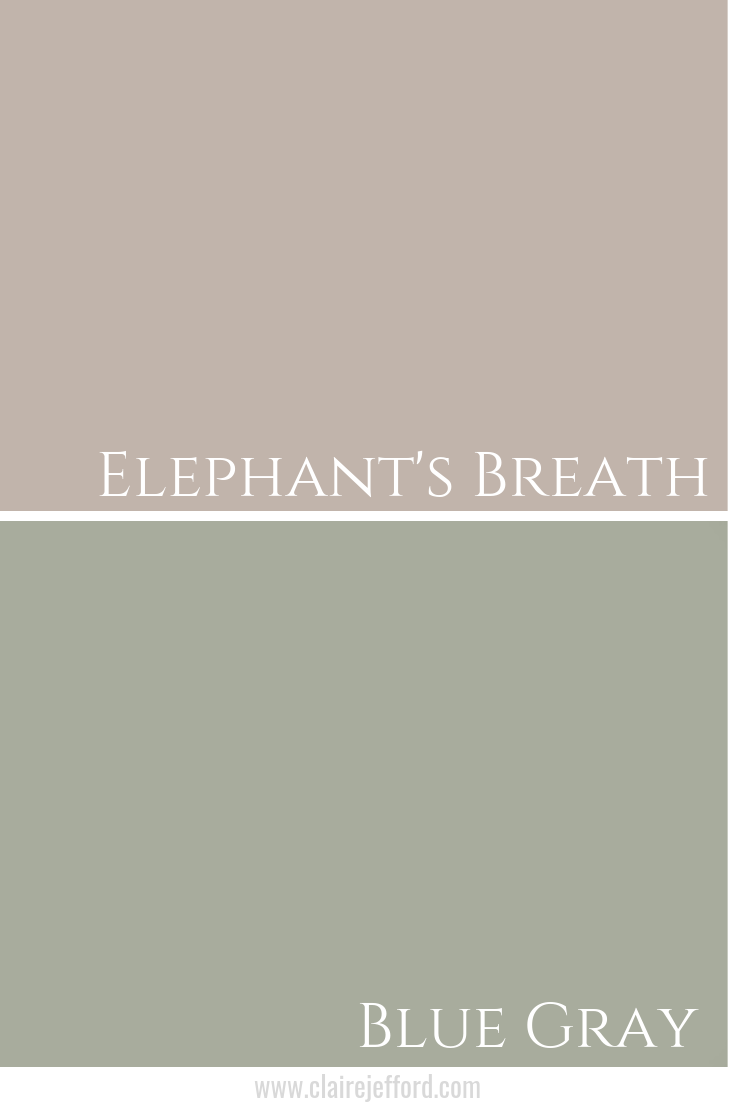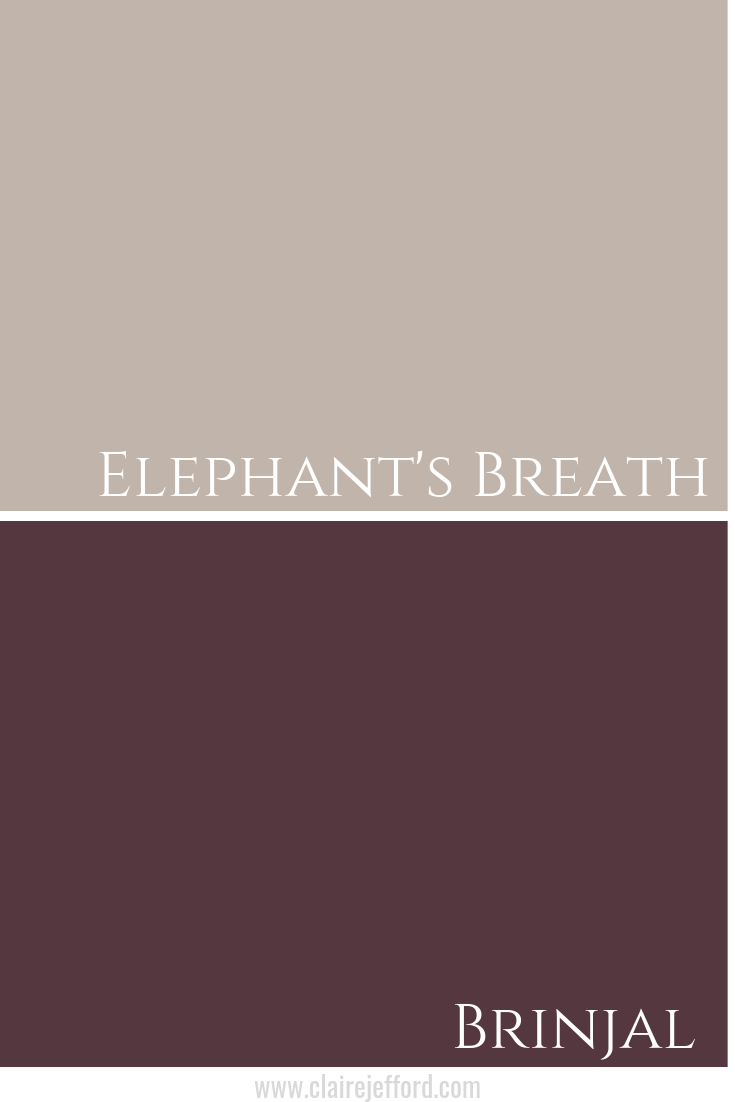 Charleston Gray, Mohogany and Brinjal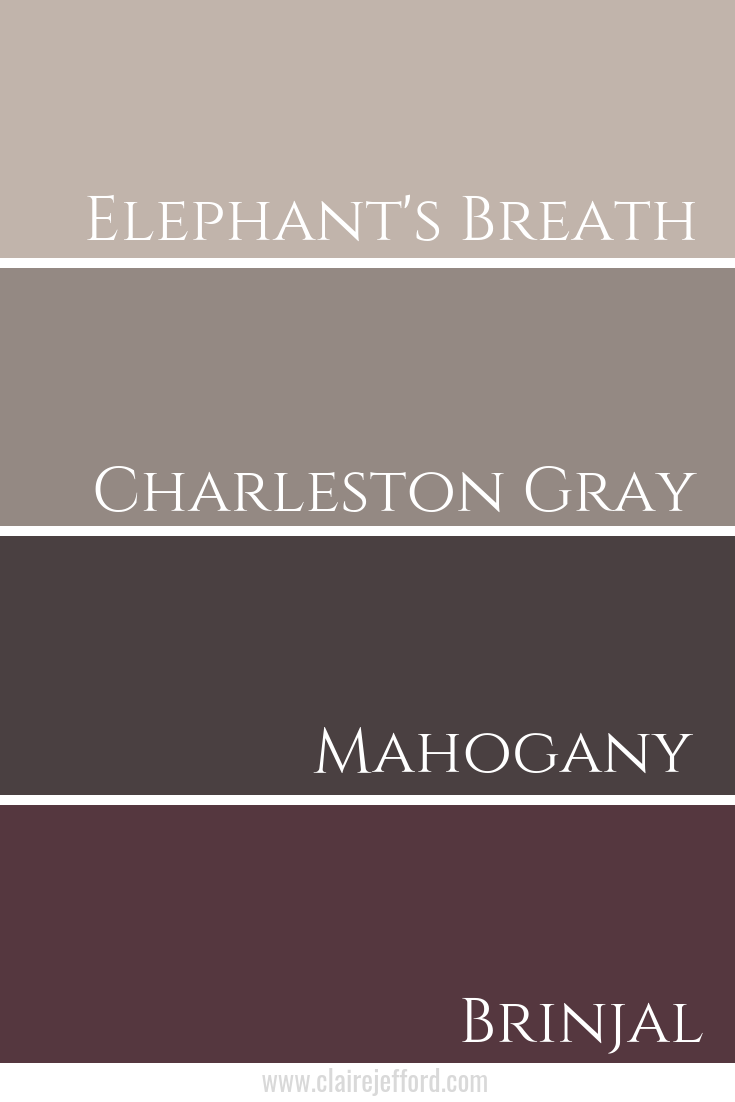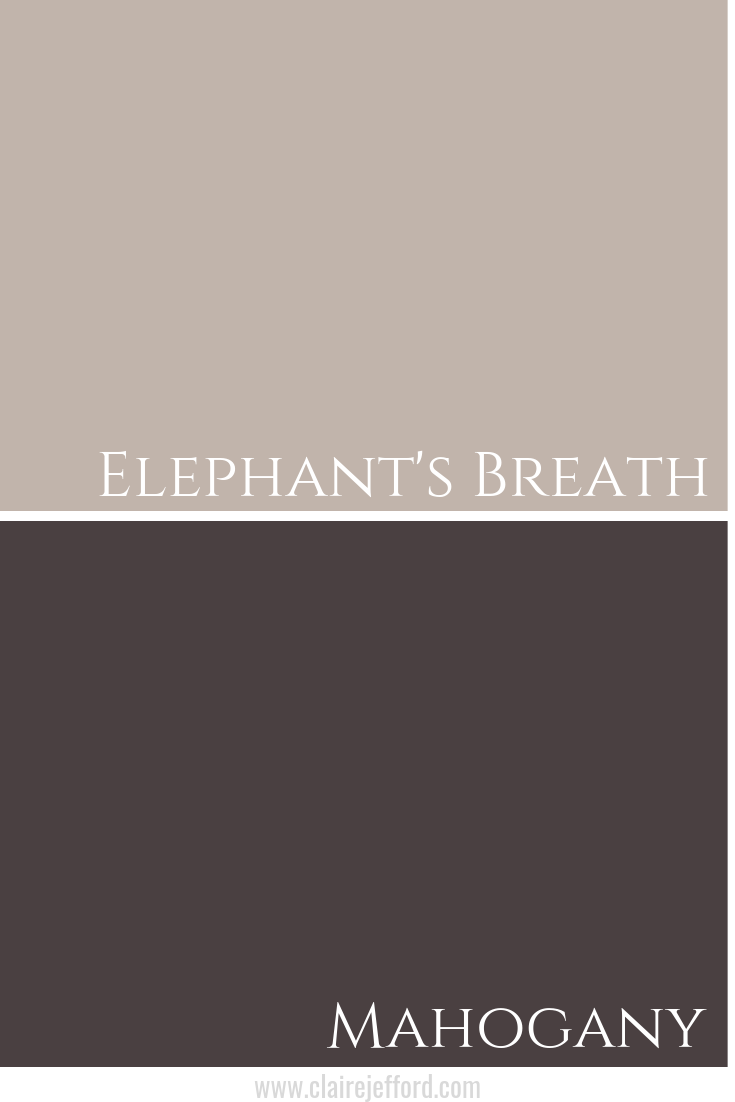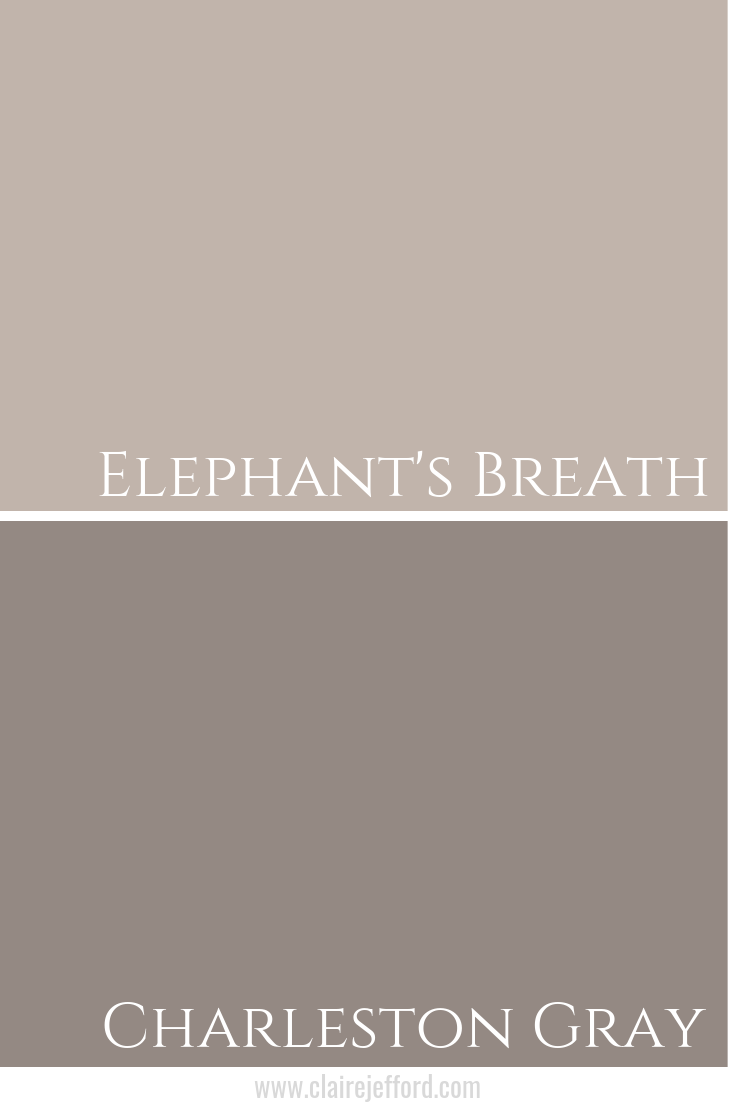 Convenience At Your Fingertips
Get the convenience of having everything you need to know about using Elephant's Breath and with even more colour combinations at your fingertips!
Click here to see all of my newly released Essential Colour Guides.
Remember, it only takes one mistake to take your home decorating project from divine to disaster. Don't let the paint be what stresses you out!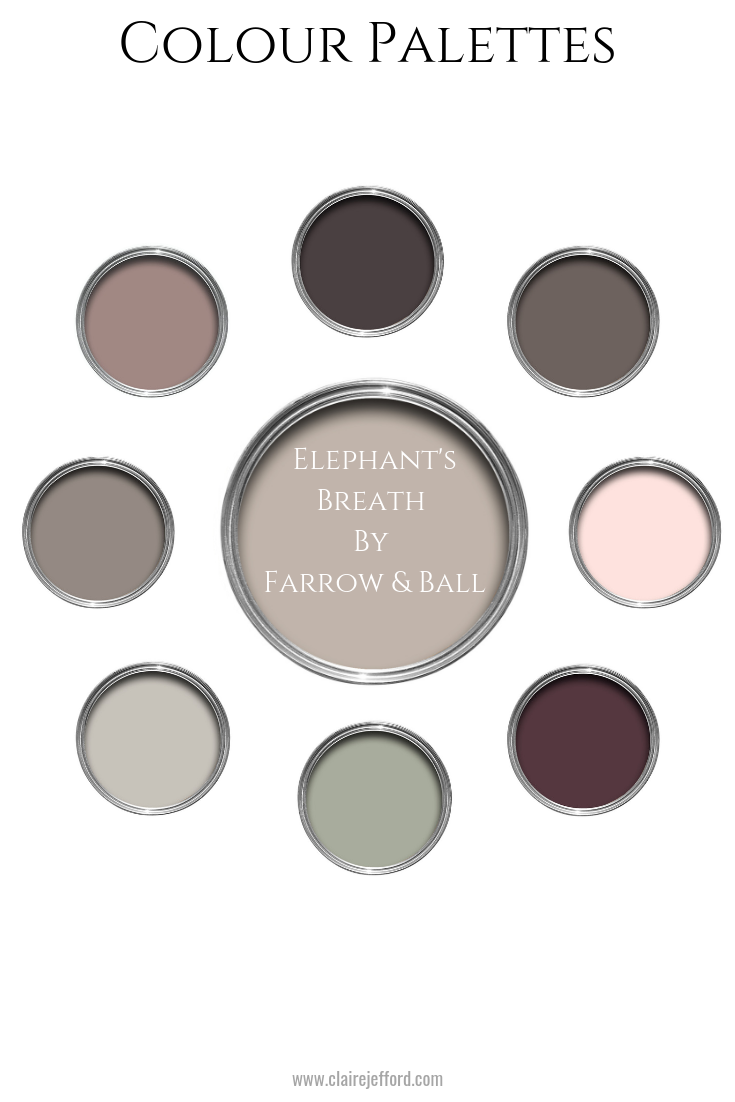 All of these colour combinations with Elephant's Breath are listed in my Essential Colour Guide. There are even two more colours in each, for a total of ten options to pair with Elephant's Breath.
Which room would be your favourite to use Elephant's Breath? Comment below, I always love hearing from you!
You may also like: