Bedroom Design with Ikea Closet
Picking a Paint Colour?
Choose the right paint colour
the first time Let me show you how in just 5 easy steps!
BONUS: The Top 15 Shades of Gray by Benjamin Moore
We value your
privacy
. We will never share or sell your information.
We are redecorating our bedroom this fall and I am soooo excited!!!
My plan is to wallpaper behind the bed as well as purchase new bedding and draperies. We don't need new furniture but spray painting some pieces will likely be necessary. The colour and hardware will ultimately depend on the palette created in my overall design.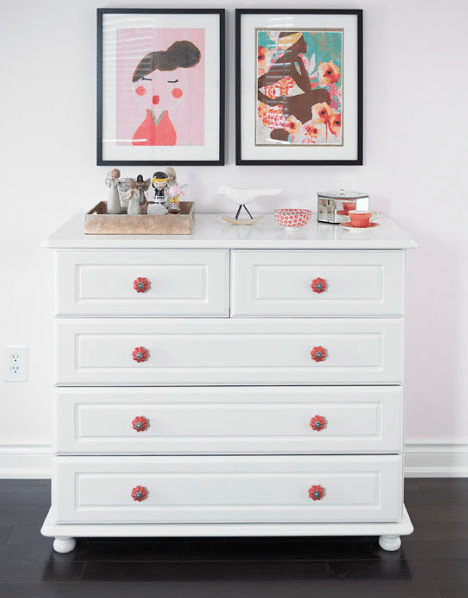 Updating our bedroom is a little more involved than just looking at the decor. Adley's room is next to ours and we plan to bump his closet into ours which will give us lots more closet space. It's not because I am a shopaholic (I leave that to my sister) but our house is older & the closets are small.
I know what you might be thinking and don't worry, I have a plan for my son's room that will not see him without a closet. More updates to come on his bedroom redesign in the near future.
Ikea Burlington is currently having a 15% off sale on all PAX wardrobes and Komplement interiors until September 30th. This is perfect timing for me and I've already created two different designs for the layout of the closet on their website. Below is the snapshot I took of my first design option.
Hubby's side will be on the left which is why his railing is placed hire than mine. In case you didn't know, I am vertically challenged at 5'1″ so having my regularly worn items easily accessible is top on my list of priorities.
And here is the other layout I designed: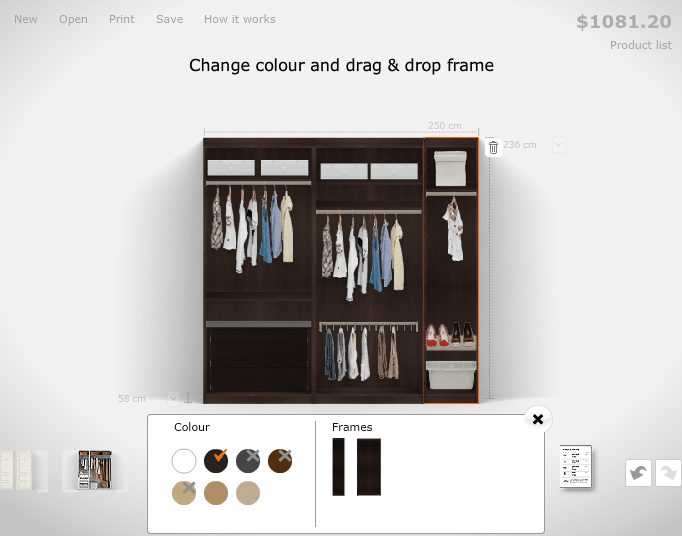 These were so easy to put together, you don't have to be a designer to do it. You do however need to know your dimensions and have a clear understanding of your needs so you know what configuration will work best. The program automatically creates a product list based on your choices and you can print it off and take it with you when you get to the store.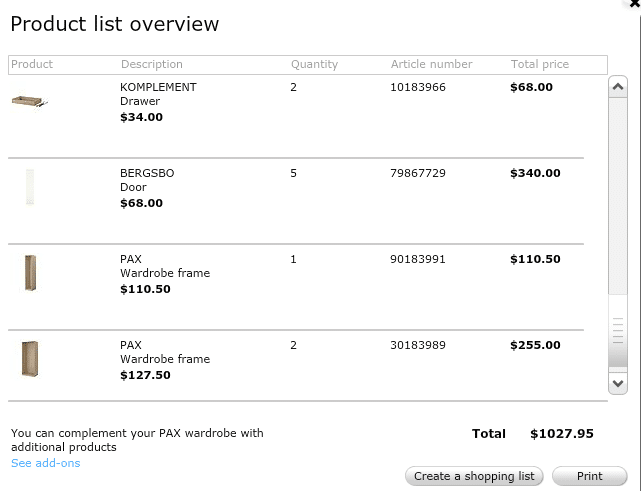 We definitely need sliding doors but I am not sure yet whether to go with Ikea sliders; install sliders on the wall outside the closet area; or have them mounted within the space of the closet opening.
In my clients bedroom we installed a rustic barn door (below – right door) to balance the other sliding door (left) that was already there. I am swaying towards a more rustic look like this.
An alternate choice would be something like this:
As it unfolds I will be sure to share with you all the details! Either way I am looking forward to having a more grown up and much prettier sanctuary to escape to at the end of the day.
Here is a previous post I wrote about bedroom decorating ideas if you are looking for further inspiration. Bedrooms are usually the last room in the house to get decorated, but I think everyone deserves a dreamy and relaxing space to unwind in at the end of the day, don't you?
If your bedroom needs a fresh look, you can easily contact me here. I can help you get the look you want and the plan you need, stress free.