World Market Las Vegas Furniture Show – Designers Tips
For Designers!
Design Services and Rates Guide A FREE Resource for Your Interior Design Business
We value your
privacy
. We will never share or sell your information.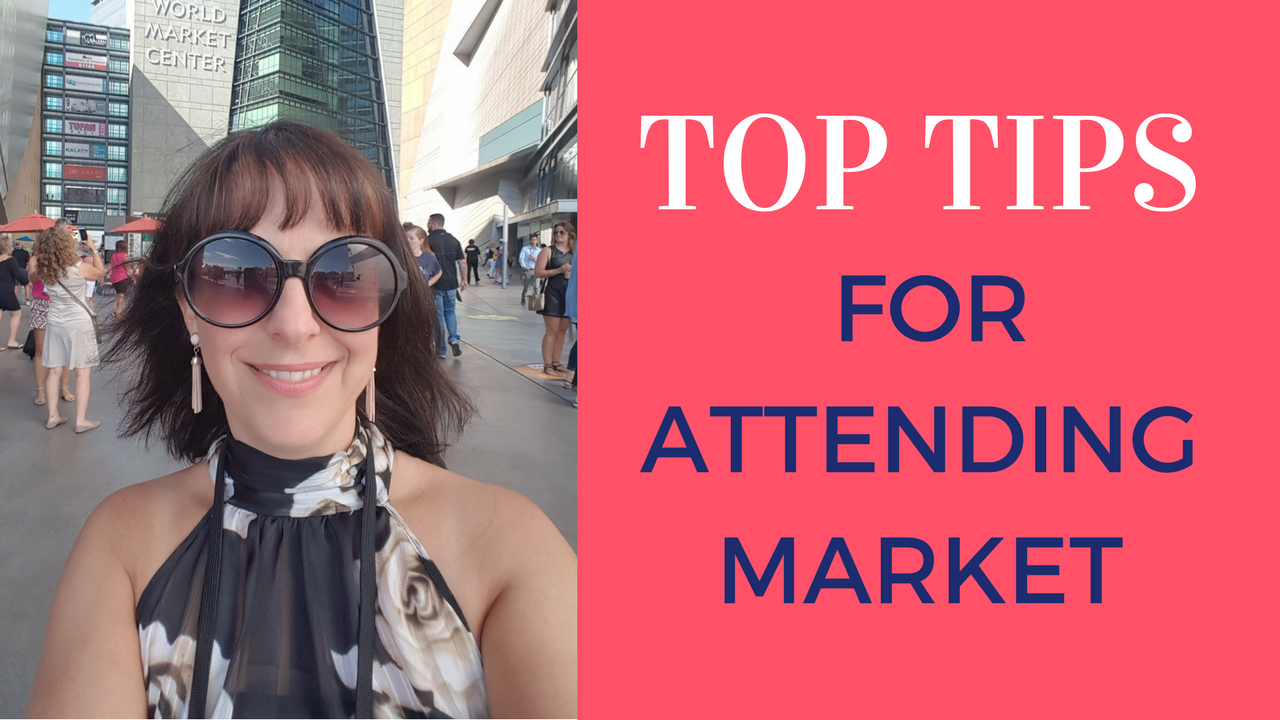 The spring Las Vegas Furniture Market was the first Market that I've ever attended and let me tell you, it was AH-MAZ-ING!  Although I had an idea of what to expect, I didn't know just how inspirational and powerful the entire experience would be.
Top Tips by Designers For Attending (& Surviving!) Market
The spring Las Vegas Furniture Market was the first Market that I've ever attended and let me tell you, it was AH-MAZ-ING!  Although I had an idea of what to expect, I didn't know just how inspirational and powerful the entire experience would be.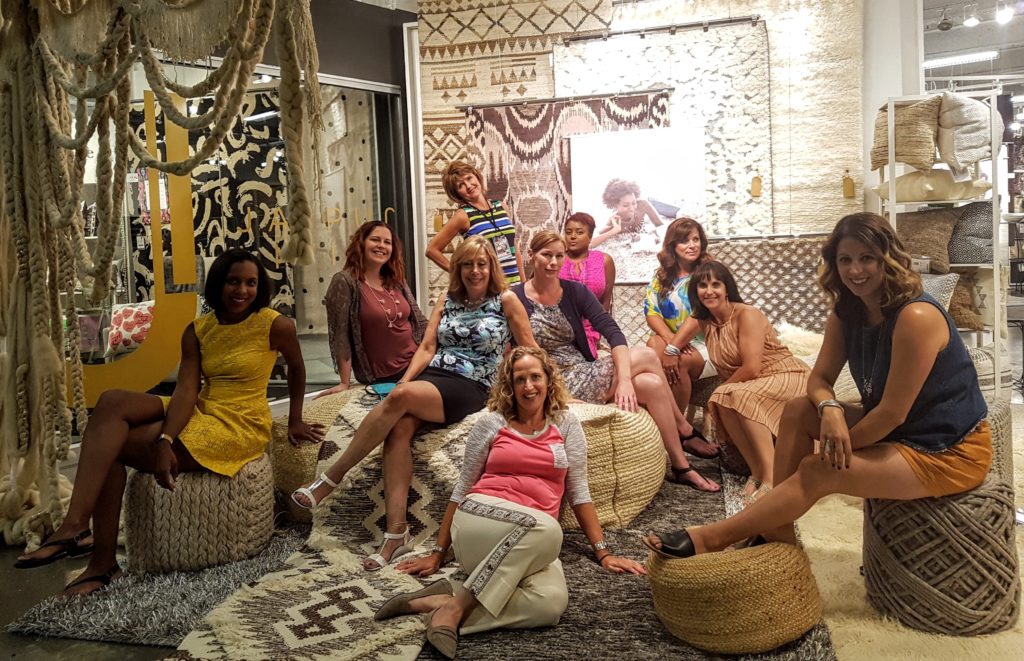 Seeing all the latest trends in Interior Design and connecting directly with the furniture reps is exciting, but there is much more to it. Networking and building relationships with other designers & decorators, was without a doubt, the best part for me.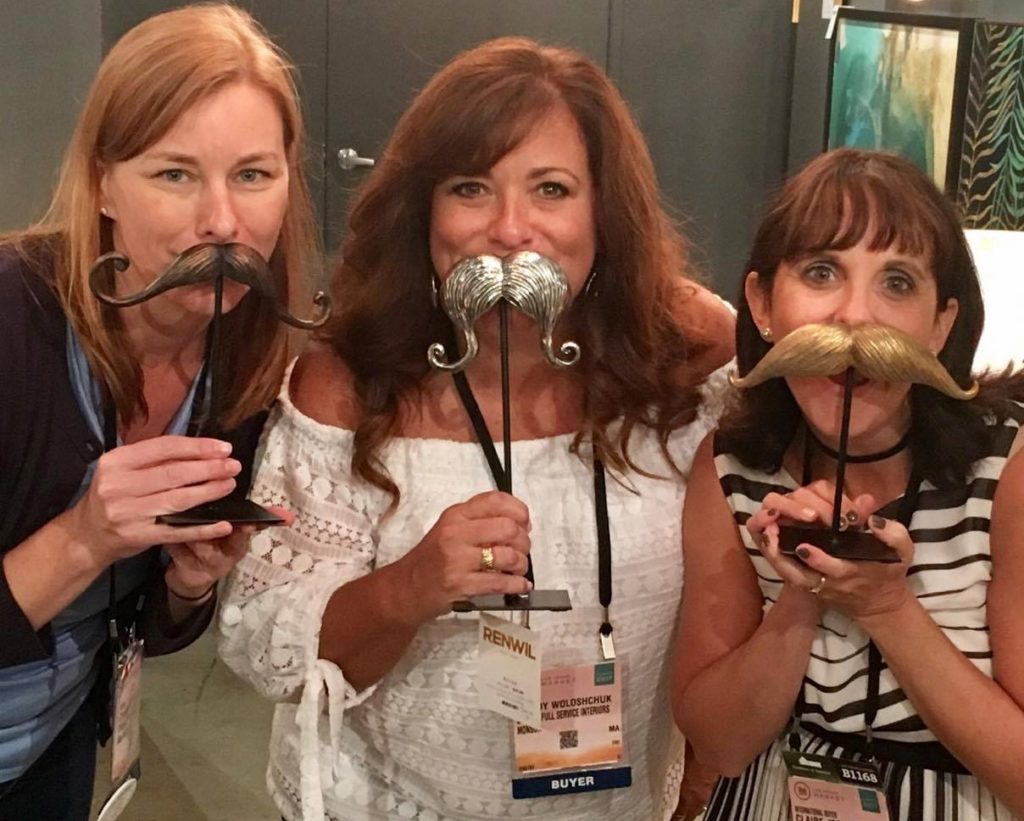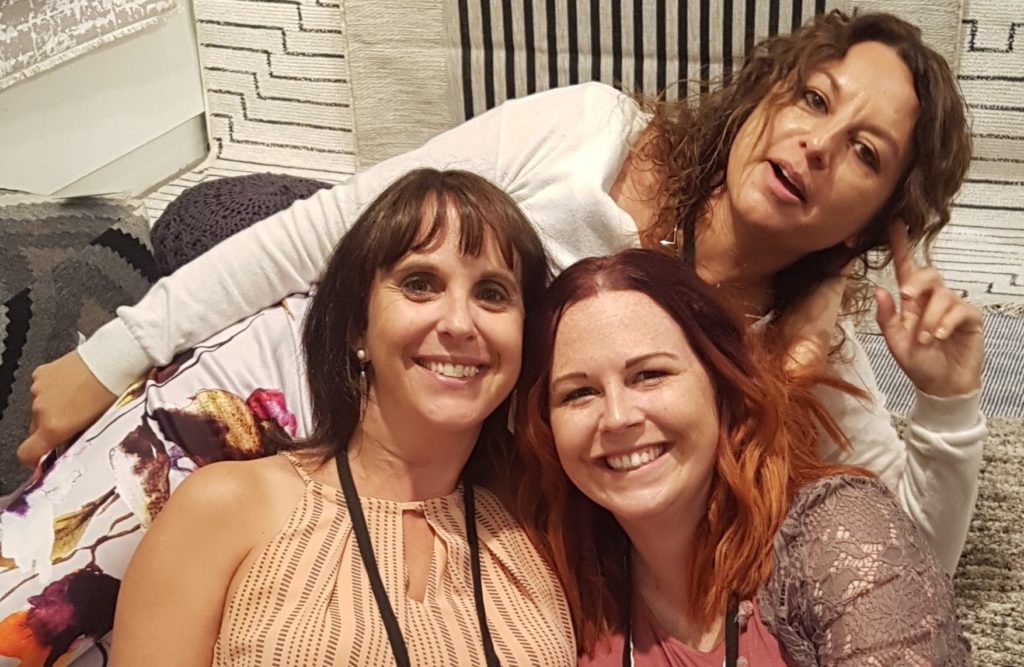 I attended the Red Carpet Tour hosted by Jackie Von Tobel and Deb Barrett.  They took care of the hotel expenses; organising the visits to each showroom; nights out and much more.  These gals work hard to make sure you see the finest showrooms and attend the best parties!
With it being my first market, I came up with the idea to ask other designers to share their top tip for attending (and surviving!) market.
In this video, there are more than a dozen helpful tips from designers all over the USA (and a couple from me…I was the only Canadian on the tour!)  to get you ready for market.
Also, see what shenanigans we get up to! (Bloopers at the end)
I was also thrilled to have the opportunity to meet LuAnn Nigara of a Well Designed Business Podcast (which I'll be a guest on her show next month, eeek!) and attend her interview with Kelli Ellis. It was very inspiring, to say the least.
LuAnn was even kind enough to give me & my facebook group, Interior Design Business Strategies, a shout out during the live event on facebook! Check out the recording of the live interview with Kelli and LuAnn here.
Here are the top tips for attending market:
Tip#1:
Photograph the showroom sign before entering so you don't forget where items are from later when you want to reference them.
Tip#2:
Bring a friend! It makes the experience more enjoyable when you have someone to share it with.
Tip#3:
Create a binder to add your itinerary;  suppliers cards/folders etc in order to stay organised.
Tip#4:
Bring several pairs of comfortable shoes!
Tip#5:
Introduce yourself to showroom reps, don't be intimidated! They work for you.
Tip#6:
Plan it out!  Make a plan of where you want to go, there is a lot to see & do at market and you can easily get distracted.
Tip#7:
Plan aside some 'free time' so you can meet with friends or see other showrooms & seminars while you are there.
Tip#8:
Ask showroom representatives if there company is 'Designer Friendly' before spending too much time in their showroom.
Tip#9:
Take photos of items/furnishings that of great interest to you while you are there, then contact the reps when you return home so not to waste time placing orders while at market.
Tip#10:
Look for consistencies in each showroom to be able to identify upcoming trends to share with clients and on social media.
Tip#11:
Bring a rollerbag! This makes it so much easier to carry everything around it and you won't break your back!
Tip#12:
Drink a lot of wine. LOL
Tip#13:
Make appointments with showroom reps ahead of time if you are bringing clients to market. Review the types of items clients may be looking for so you can be the most efficient with everyones' time.
Tip#14:
Go to the Vendor Directory prior to attending market so you can sort through the vendors you wish to visit on your trip. Then use the Wunderlist App that provides you with a section for notes and photographs, so you can organise information from each vendor.
Tip#15:
Allow yourself extra time when setting your 'Out of office' email and your pre-recorded voice-mail message.  Market is tiring and it's nice to have a day set aside when you return, to settle back into things.
Tip#16:
Email your client list – which should include both past and current clients – to let them know that you are going to market. Two reasons for this, 1) They will know that you are away and may not be able to respond to emails while you are at market  2)  Shows them that you keep on top of latest trends and will have lots to share with them upon your return, should they require further interior design or decorating services.
Be sure to watch the video though, it's so great to hear it from the mouths of these talented designers themselves and you can see what silly things we get up to as well!
Do you have any other great tips for attending market?
Don't keep them to yourself, comment below and share with us!

Not subscribed to my YouTube Channel yet?  Subscribe here and see all my videos as soon as they are published.