Top Ten List of 2014 – A Year In Review
Picking a Paint Colour?
Choose the right paint colour
the first time Let me show you how in just 5 easy steps!
BONUS: The Top 15 Shades of Gray by Benjamin Moore
We value your
privacy
. We will never share or sell your information.
Happy New Year!  I hope you had a fun and safe New Years eve, ringing in 2015 with those who you cherish most.  Our kids surprisingly managed to stay up past midnight and there were lots of noise makers, silly party hats and dress up accessories which always makes things fun!
On a personal level, 2014 was good to our family overall.  We made lasting memories on our trip to Mexico earlier in the year; had plenty of fun filled weekends up at the cottage; Adley was awarded Sportsmanship of the Year by his Track and Field team & Elise continued piano lessons, confidently playing in two recitals.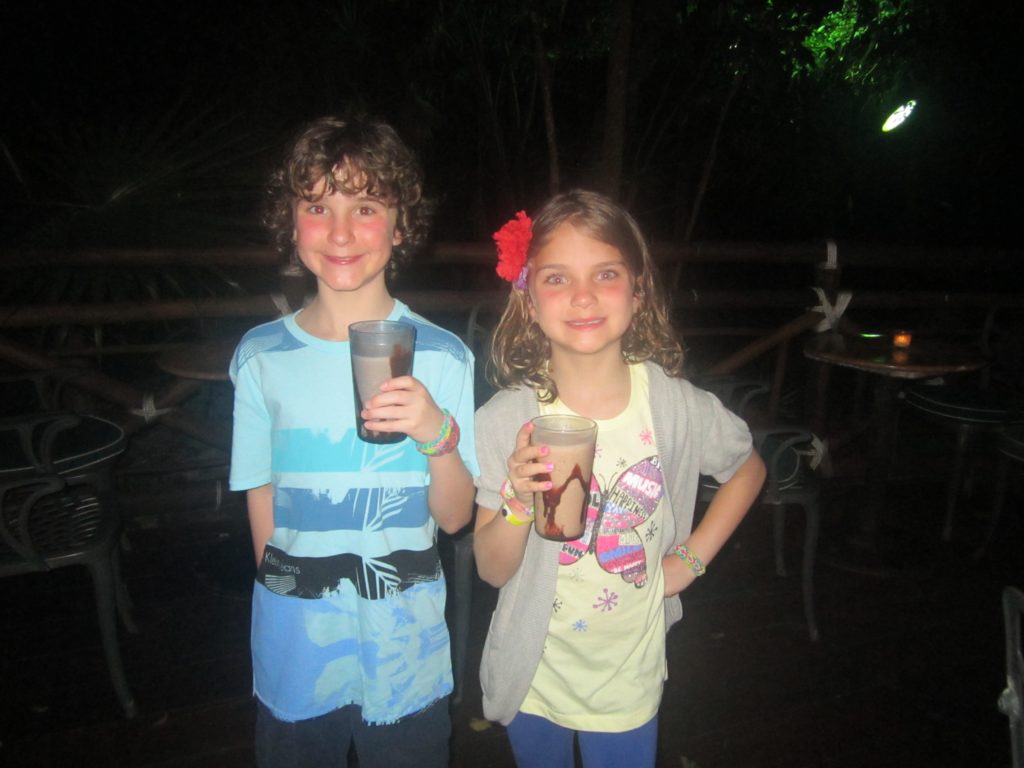 For Creating Contrast Designs, it was our most successful year to date!  It's funny how things work out because at the beginning of the year I was unsure about the direction in which my business was going.  There were a few hiccups early on, and what I initially thought of as detrimental & devastating experiences, were actually very helpful lessons that propelled me forward in a way that I never thought possible.
Here are the 'Top Ten' Highlights of 2014 for CCD:
1. Recognition of Award Winning Service
In February I was awarded 'Best of Houzz' for Basement Design; 'Best of Houzz' Customer Service & was the proud recipient of the Diamond Award Burlington Post Readers Choice Awards.  Thanks to all who voted for the local awards!   You can view my houzz profile here.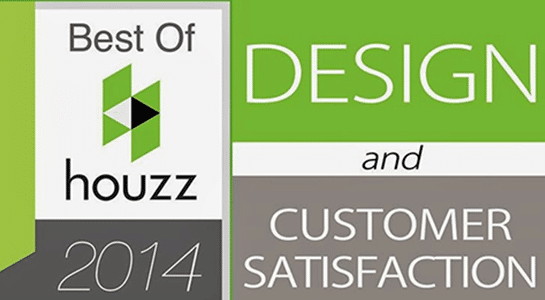 2. Guest Blog Post & Feature in Maria Killam's E-book
In late March, Vancouver Colour Expert Maria Killam asked me to write a guest blog posting for her internationally known blog – 'Colour Me Happy'.  This was a very big deal and great honour for me as I view Maria as not only an inspiration to me but as one of my main mentors for my Design Business.  You can read my guest posting here and find out more about her E-Book called 'White is Complicated' which features my white bathroom (shown below) design, here.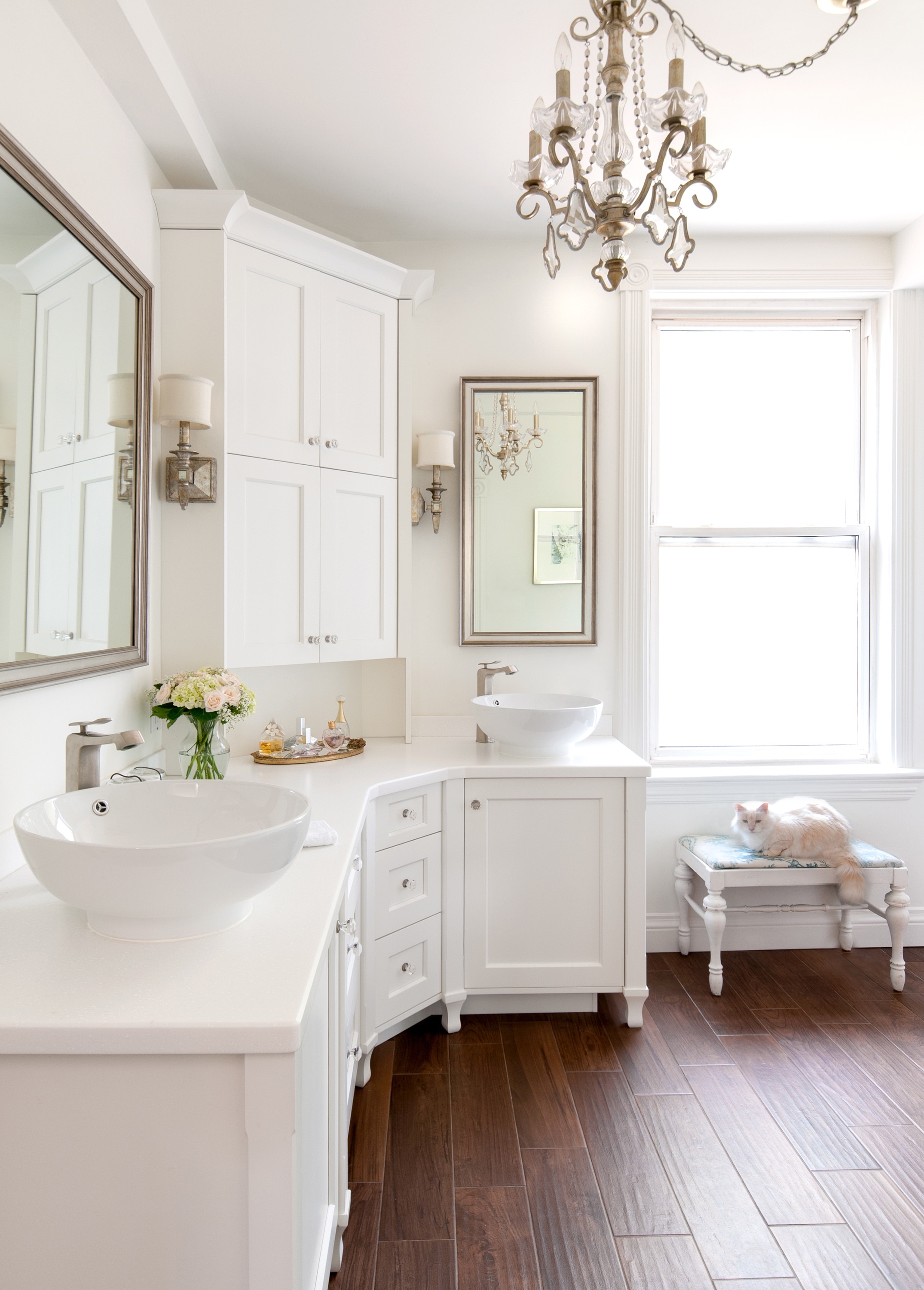 3. Taking Risks Can Pay Off HUGE!
Early in the year I was faced with some challenges that lead me to reconsider and re-evaluate the direction in which I wanted to take Creating Contrast Designs. I introduced my 'As and When You Need Me' service and decided to no longer manage projects or trades.  By 'niching' my business in this way there was a risk that I could be narrowing the pool of potential clients.  However, what happened was quite the opposite as many doors opened and my focus is now on doing what I love and what I thrive at.  This switch turned out to be a big success for me.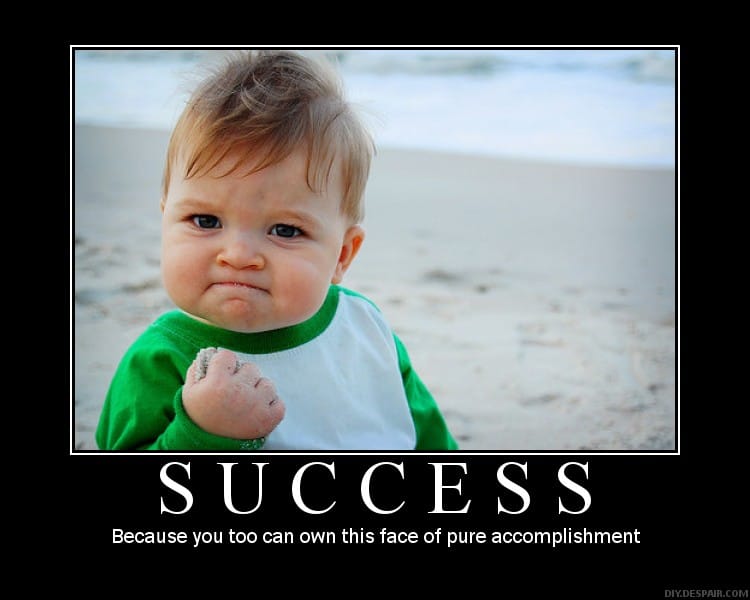 4.  Bucket List Item – Check!
In the fall I was approached by a teacher at Mohawk College where I graduated from the Interior Decorating Program just 4 years ago. She asked me if I would be interested in being a guest speaker to share my knowledge and experience of social media marketing.  I absolutely loved creating the power point presentation and getting up in front of the class to speak about this subject which I find so fascinating.  I was thankful for the opportunity and felt the love when I received this comment (below) on my business facebook page from one of the students who attended that night: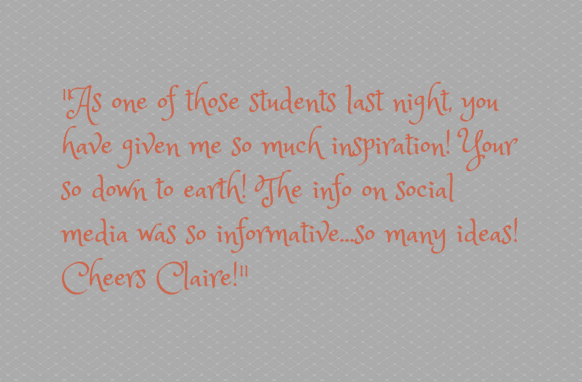 5. Bringing My Design Concepts to Life
In late 2013 I invested in a software program that allowed me to easily share with clients the visions and designs I was creating for their spaces.  With the added investment in a laptop, I am now able to show clients their space before their renovation project even begins.  Check out my updated Portfolio here on my website to to see more of my designs.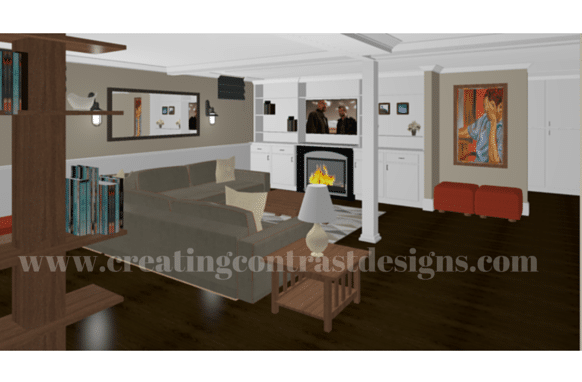 6.  Getting Personal with Videos
With fast moving technology at our fingertips, it's no suprise that the future of social media is quickly moving towards more video content.  In 2014, I experimented on facebook with videos where I offered decorating advice and shared experiences of my design projects.  I also filmed some playful footage of my terrible singing and showed a part of my whimsical and quirky personality.
I plan on doing much more of this in 2015, so be sure to subscribe to my business facebook page so you can heckle me and join in the conversation!  In case you missed me, click here to see my latest entertaining video.
7.  Doing Business with Bryan Baeumler
Soooo, this is the first time I have officially disclosed this tidbit of information on a public platform.  I  am ecstatic to announce that for the past year I have been working very closely with Bryan's partners at Baeumler Quality Construction!  As you can well imagine, it's turned out to be a fabulous working relationship that falls in line beautifully with the direction in which I found myself taking my business earlier this year.  I work at  the front end and create design concepts for Baeumler clients looking to re-design current living spaces and also specialising in basement design.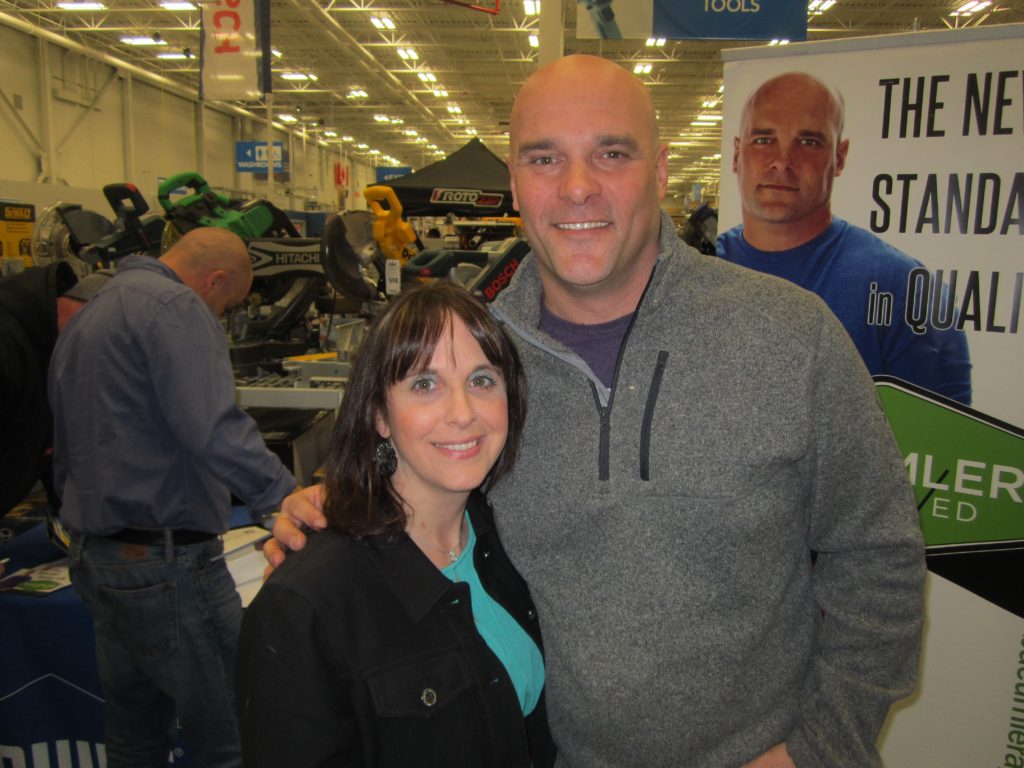 8. A Year to Remember with Many Happy Clients!
This year I conducted approximately 40 initial consultations, created two dozen concept designs which I put together for clients in power point presentations and have numerous projects that are set to be photographed in the first quarter of 2015.  I have received more than 25 '5' star reviews on houzz which means clients are happy with what we are doing and that makes me very happy too!
9. Recognizing That You Can't Do It All By Yourself
There's no harm in asking for help. In fact, in order to successfully grow a business it's mandatory to recognise that you can't do it all by yourself.  Thank you to those of you who have been instrumental to my success – from my family, to my friends, colleagues, contractors & various suppliers in the business, you know who you are!

10. New Studio Plans
As my business is booming, it's time to move from my small home based office into a larger and more efficient place to work.  I firmly believe in creating spaces that not only inspire and fill people with happiness, but the function needs to kick butt too!  Hubby and I have a large landscaping project planned for the spring which includes a newly built detached studio in our backyard.  I have already designed a layout for the interior space, check out some of my inspirational photos in my ideabook on houzz here.
I know that 2015 is going to be an even bigger and better year for my business and I couldn't be happier!  We are already booking nearly 2 months ahead with lots of various and exciting projects underway.  If you are planning to renovate or redecorate this year, please be sure to properly plan and book ahead to avoid disappointment,  I would love to work with you.  As always, thank you for all your continuing support and all the best to you for this New Year filled with hope and happiness.
Claire xo
Contact me here.  Let's create something beautiful together!