Top 5 Posts – Interior Design Business Strategies
For Designers!
Design Services and Rates Guide A FREE Resource for Your Interior Design Business
We value your
privacy
. We will never share or sell your information.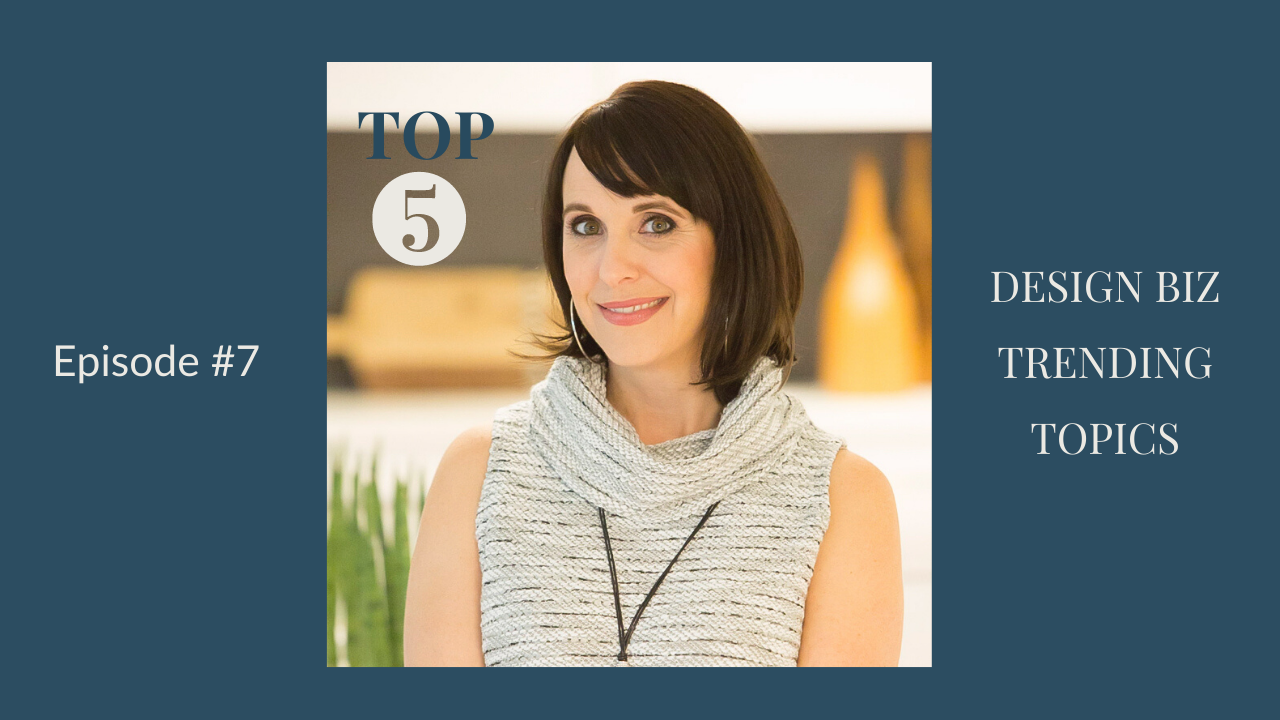 TNT PODCAST: Episode #7
Pods, Controlling Clients, Indecisive Clients, Social Media Content & Important Takeaway from Covid
Click on the video below to watch the podcast where I talk about the Top 5 posts from my private Facebook Group – Interior Design Business Strategies.
Prefer to listen on the go? Click here to download this episode.



In this solo episode, I review the Top 5 posts in my IDBS group in the month of May. These are the hottest topics, the posts that received the most engagement from my group during this time.

Topics include:
Blog and Instagram Pods -why do they annoy me so much?
How to deal with clients who try to set the terms for the project and indecisive clients.
The best way to find content for your Social Media
My biggest takeaway from Covid.

Join me here and get Dynamite Claire-ity for your Interior Design Business.
Not in my Private Facebook group for Interior Designers? Click her to join now.
See all my podcast episodes here. New Episodes are published every other Friday!

Free Resources
Here is a fabulous FREE resource to help excel your interior design business.