Top 5 Posts – Interior Design Business Strategies
For Designers!
Design Services and Rates Guide A FREE Resource for Your Interior Design Business
We value your
privacy
. We will never share or sell your information.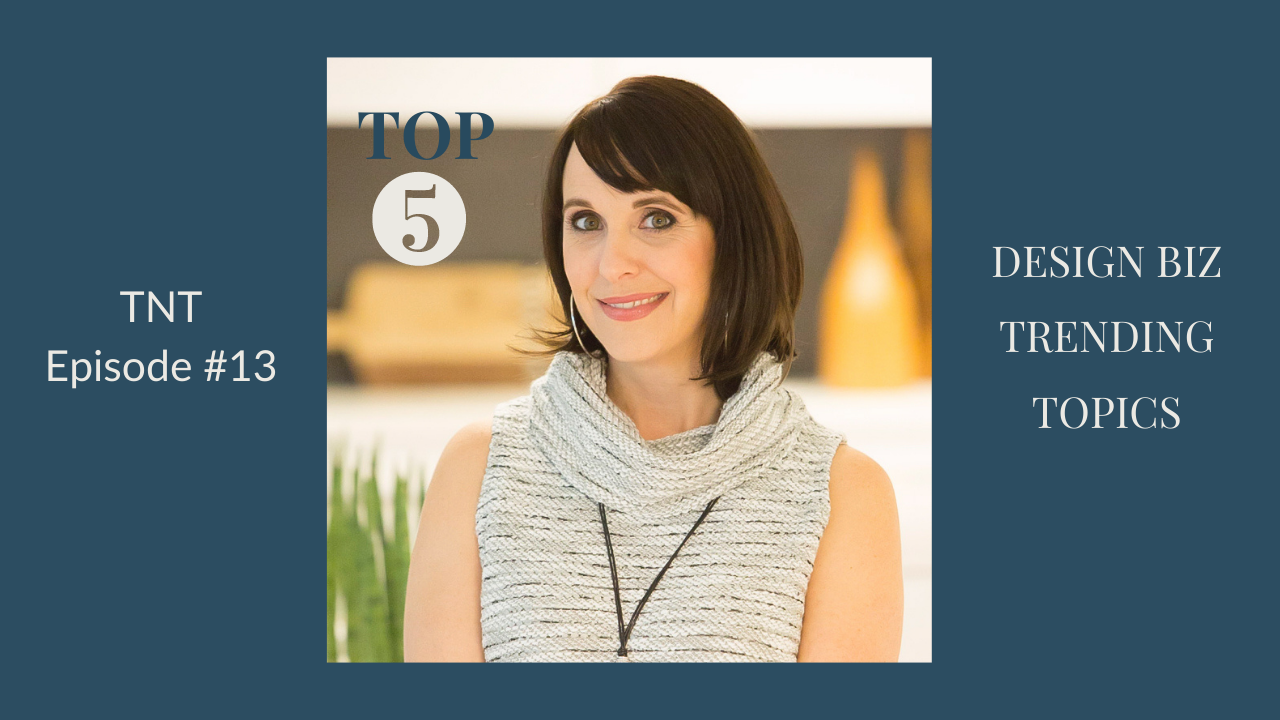 TNT PODCAST: Episode #13
Honest Feedback for Friends, Job Venting, Number of Jobs on the Go at One Time, Cheap Significant Others & Instagram Likes
Click on the video below to watch the podcast where I talk about the Top 5 posts from my private Facebook Group – Interior Design Business Strategies – IDBS.
Prefer to listen on the go? Click here to download this episode.



In this solo episode, I review the Top 5 posts in my private Facebook Group for interior design professionals – Interior Desing Business Strategies, from the past month or so. These are the hottest topics, the posts that received the most engagement in my group during this time.
Topics Include:
When a friend or family member asks you for your feedback, how honest are you? How honest should you be?
Venting. Some days you just have to let off a little (or a lot of) steam.
Are you a solo business owner? How many projects do you juggle at any given time?
Does this sound familear? Me: "How often should we change out our furniture?" My Husband: "25 years to never".
Instagram likes: genuine or phony? Is there an ulterior motive for all of those sudden likes?
Interior Design Business Strategies
If you're not in my private Facebook group, IDBS – where there is no BS, join now. Be a part of this talented group of design professionals. A group of like-minded professionals supporting each other and discussing current news and topics for today's interior designers.
As mentioned in the podcast, my FREE INSTAGRAM TIP SHEET IS HERE ➜https://clairejefford.com/building-a-brand-on-instagram/
See all my podcast episodes here. New episodes are published every other Friday!
Free Resources
Here is a fabulous FREE resource to help excel your interior design business.