Teen Bathroom Makeover
Picking a Paint Colour?
Choose the right paint colour
the first time Let me show you how in just 5 easy steps!
BONUS: The Top 15 Shades of Gray by Benjamin Moore
We value your
privacy
. We will never share or sell your information.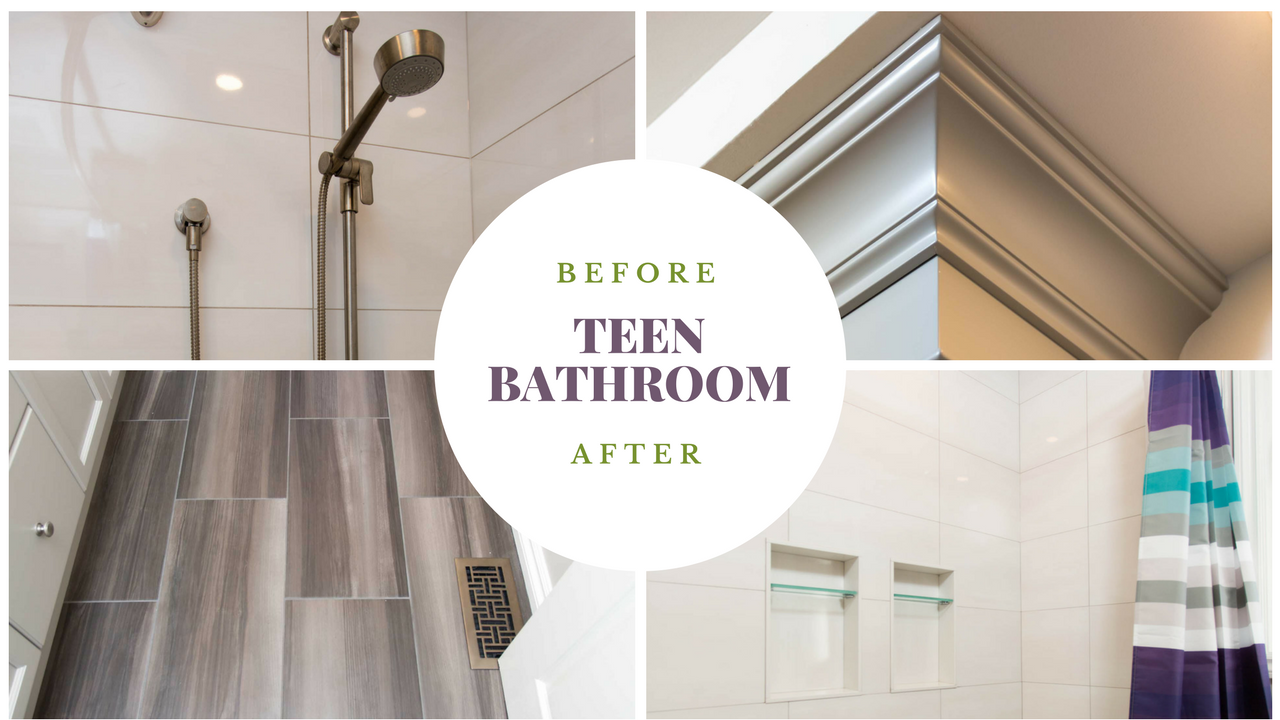 For this 'Teen Bathroom Renovation', I once again had the wonderful opportunity to work with Bryan Baeumlers company, Baeumler Quality Construction. Clients were looking to renovate their kitchen and part of the second floor in their Oakvillle Ontario home, so I was called in to create various layouts for both spaces.
In this post I want to share with you the before photos, renderings of my two interior design options and the final reveal of the teen bathroom makeover. I'll show you how we went 'high and low' on certain design elements without compromising the overall look of the space.
Before
Here is what the bathroom looked like when I first arrived to consult with my clients.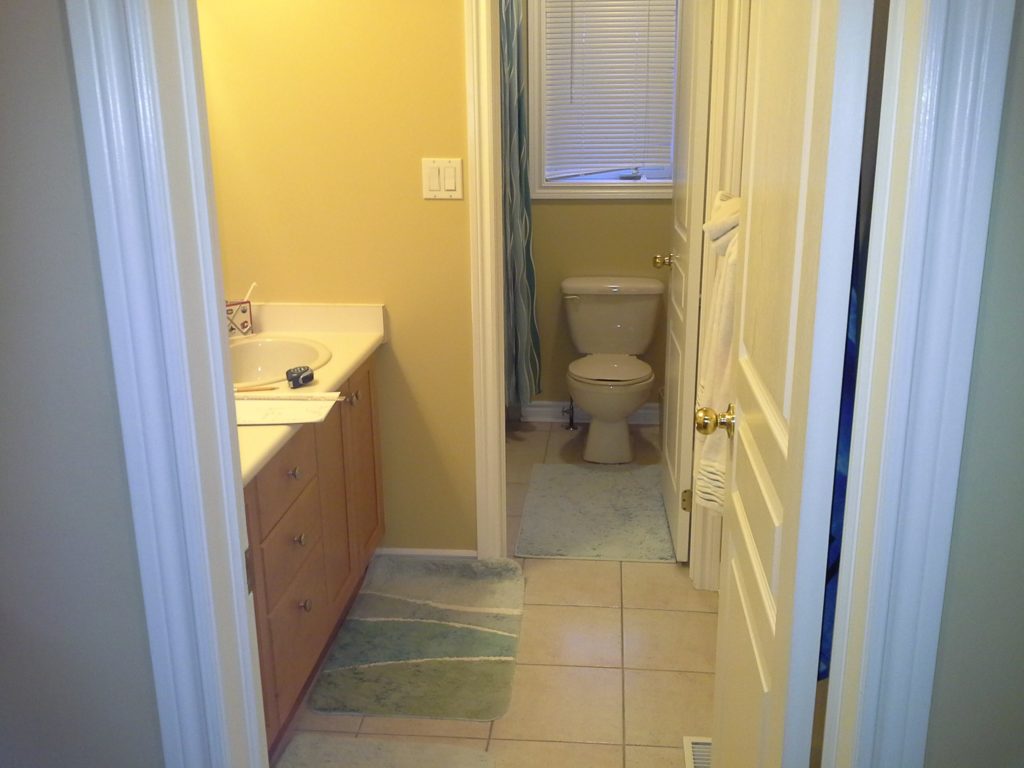 One of my clients pet peeves was that you can see the toilet from the hallway as you walked up the stairs.  They requested I consider moving the toilet so it was not the first thing people see as they approach the second floor.
Below is Option #1 where I moved the tub& shower along the wall with the window and the toilet to the left of the door, behind the wall as you enter this area of the bathroom.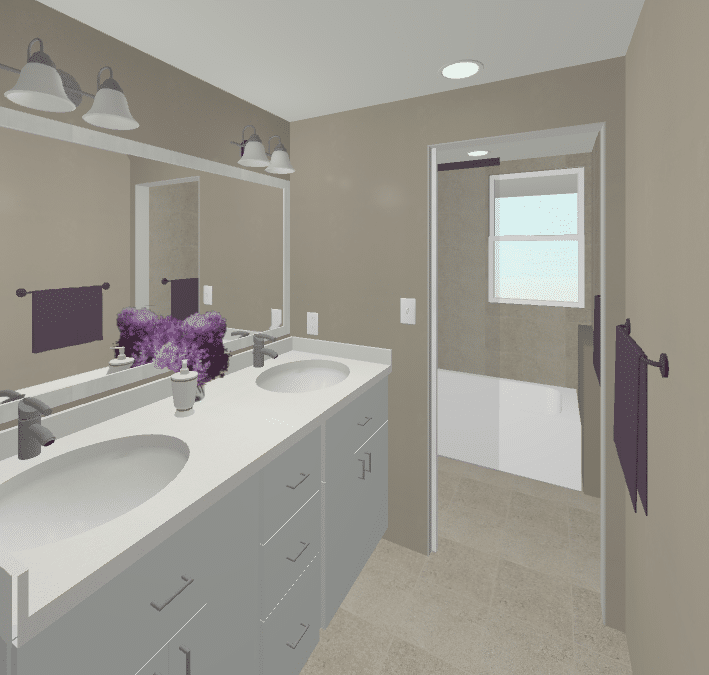 For Design Option #2, I removed the wall between the two rooms to make one large bathroom. This allowed for more room between the toilet and the tub. I also added a tower on top of the counter top of the vanity for extra storage space.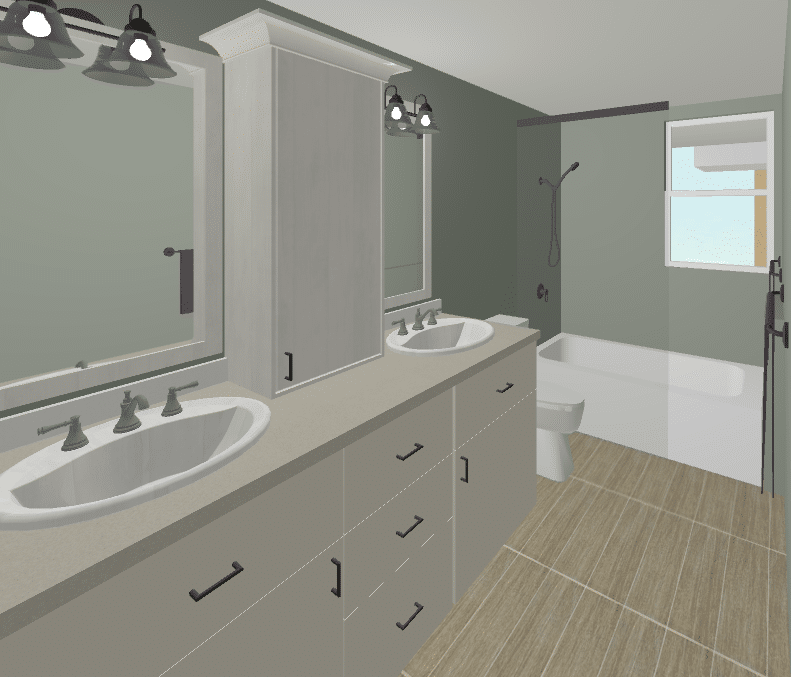 As my clients were also renovating the main floor, they decided in the end not to make any changes to the layout of the kids bathroom in order to keep costs down. We did however, custom build a tower unit as shown in Option #2 and clients also splurged on heated flooring, as per my recommendation of things to consider for the design.
Bathroom After…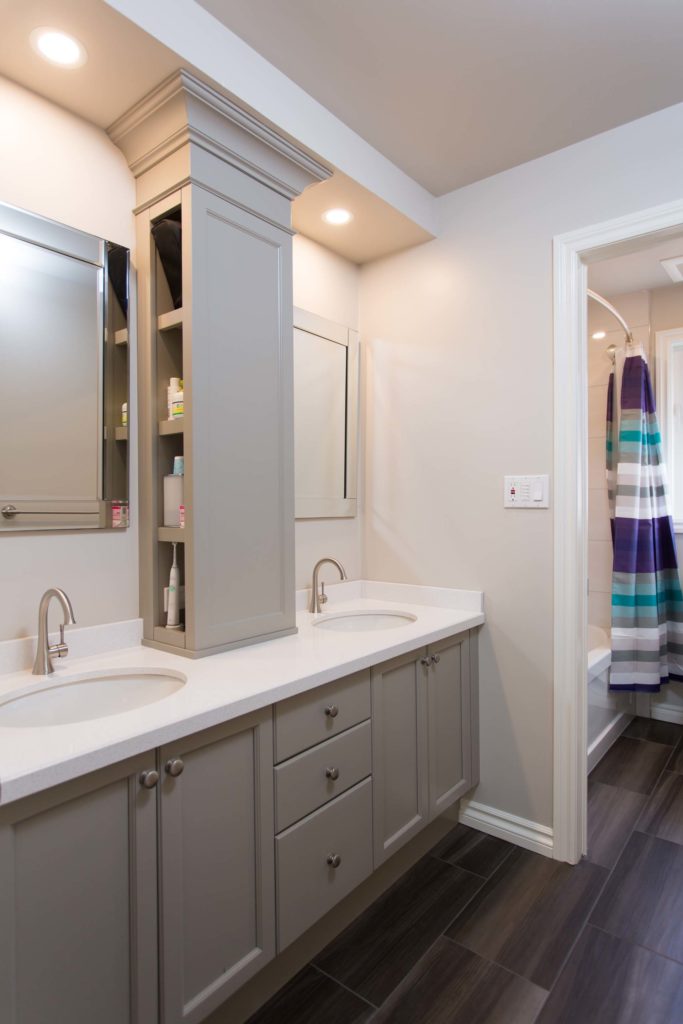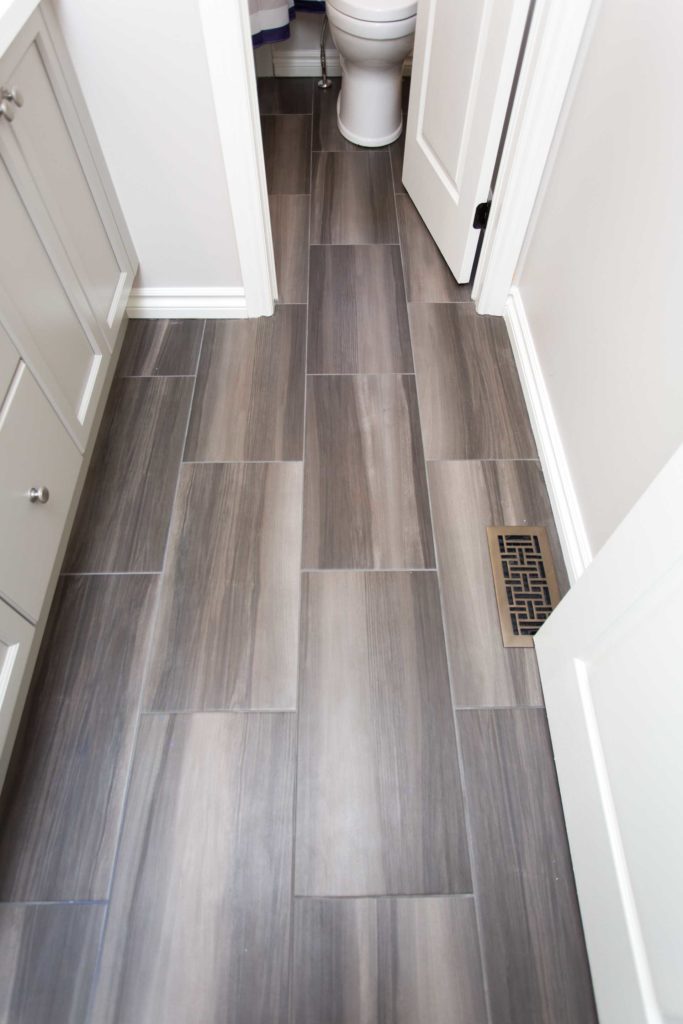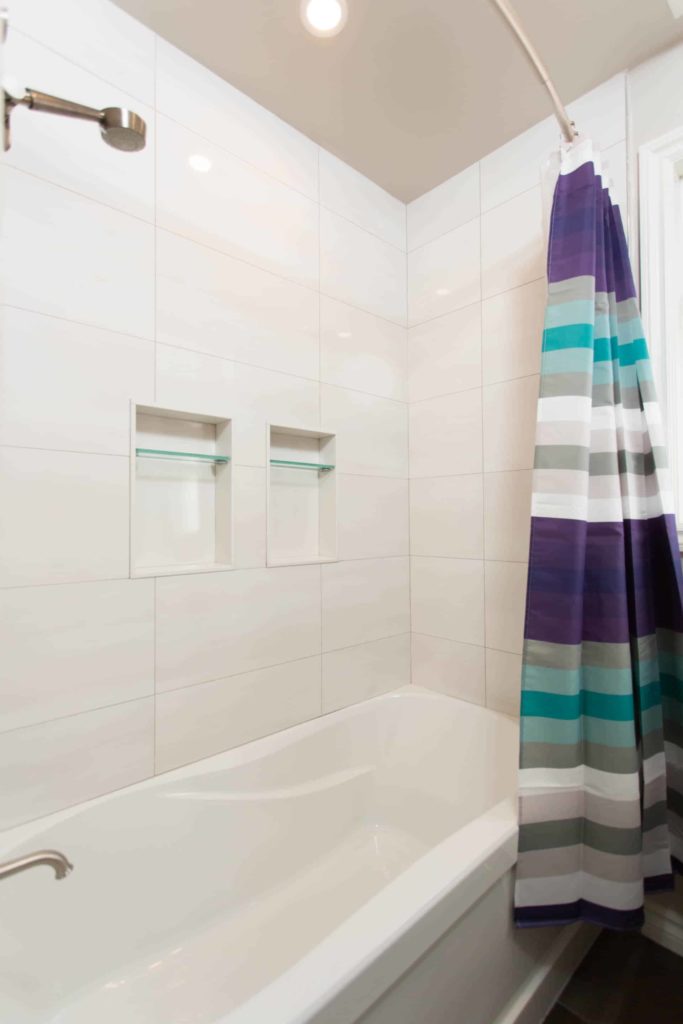 In an effort to save on costs, we opted to keep the existing vanity cabinet & doors but have them painted to work with the new colour palette.  Also, as oppose to installing a glass shower enclosure, we decided a shower curtain was sufficient. After all, the kids did get the heated tile and a beautifully updated washroom, so they can't really complain!
See more of this renovation here on my youtube video.  Check out my other bathroom designs – a sleek contemporary bathroom with sauna here and my stunning white bathroom design here that's been published twicehere.
Contact me here if you need help with your upcoming bathroom renovation and want to see the possibilities before you renovate!  905-581-0776. My full portfolio can be seen here.
Photography & Renovations by Baeumler Quality Construction