Hiring a Decorator vs Working with an In- Store Designer
Picking a Paint Colour?
Choose the right paint colour
the first time Let me show you how in just 5 easy steps!
BONUS: The Top 15 Shades of Gray by Benjamin Moore
We value your
privacy
. We will never share or sell your information.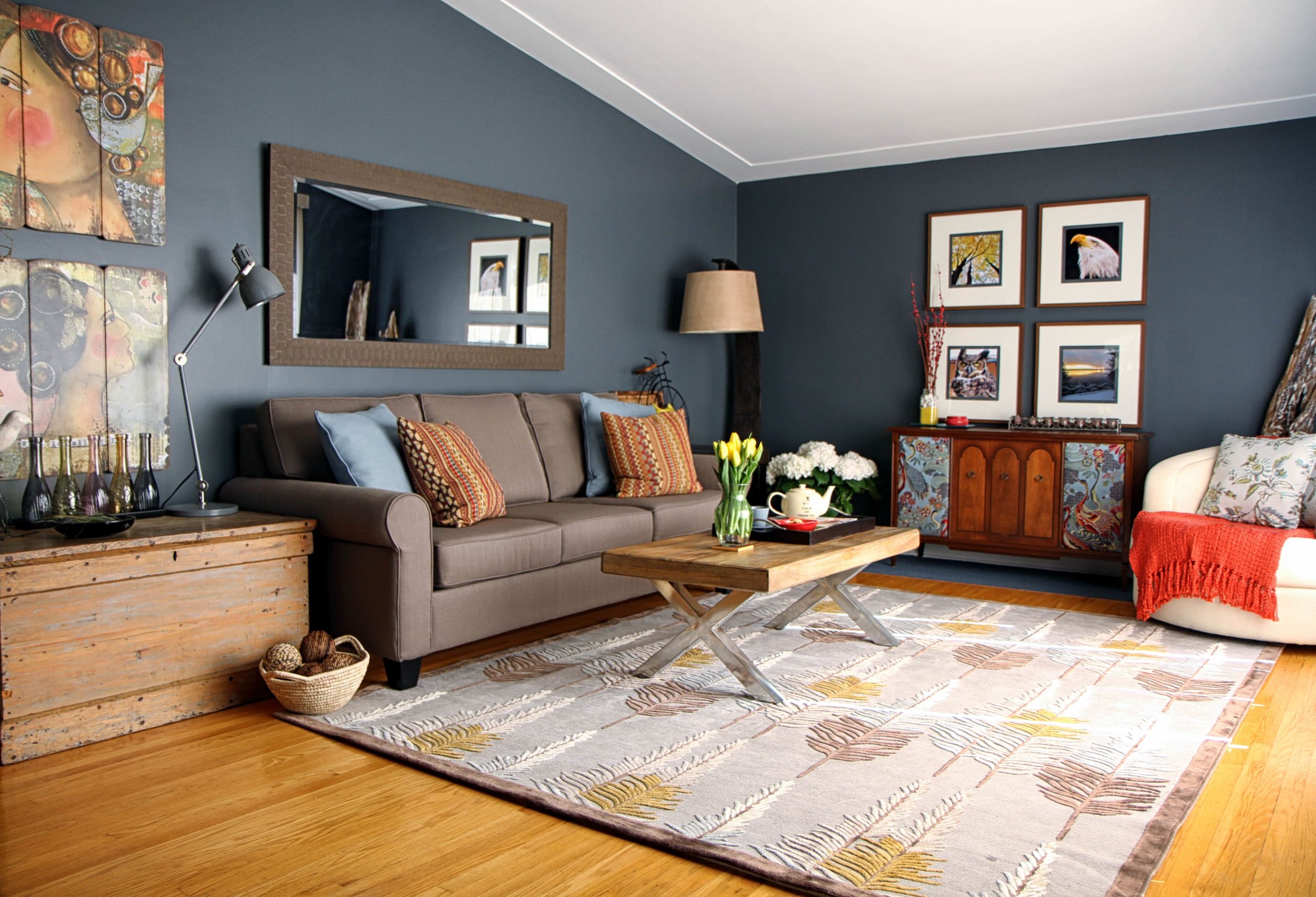 Recently I've had conversations with people inquiring about how my services differ from retailers or bath and kitchen galleries that offer 'free' in-house design services. This is a great question and I thought the topic was worthy of a blog post.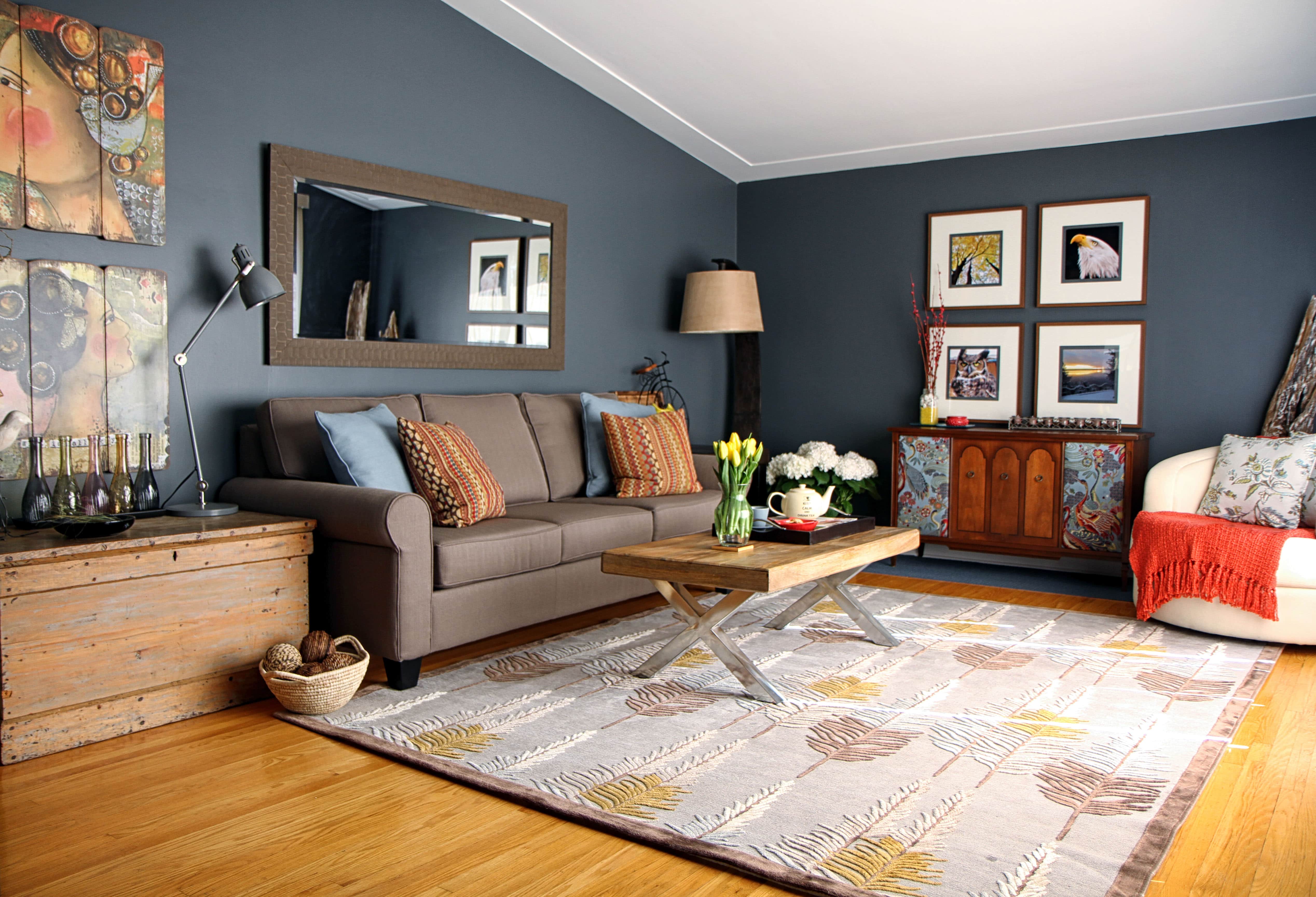 Here are some key points to consider
Meetings in Your Home
An in-store designer might come to your home once, but prior to this brief meeting you may need to agree to spend a minimum amount to ensure the 'free' design service will be beneficial to the retailer.
For me, it's important that I get to know my clients so I can understand and assess their needs accurately prior to putting together a plan. There is no maximum allowance on the number of visits we have together and I always make the most of our time to ensure clients are receiving great value during each meeting.
Client Anne Marie's living room before she hired me: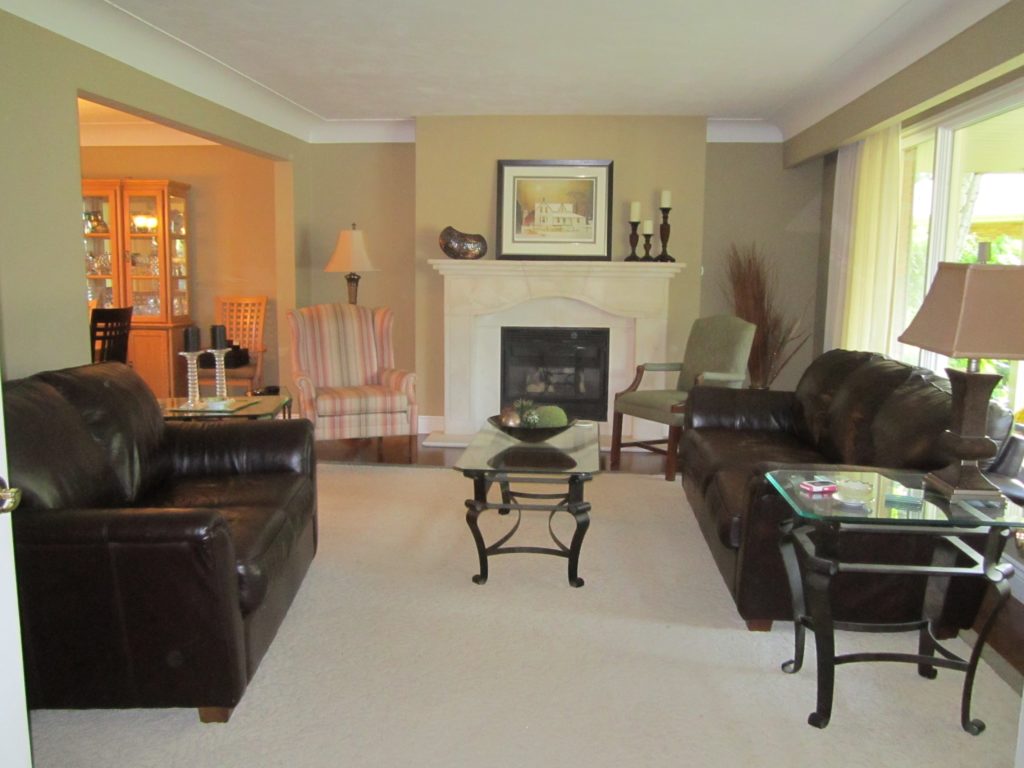 Living Room After: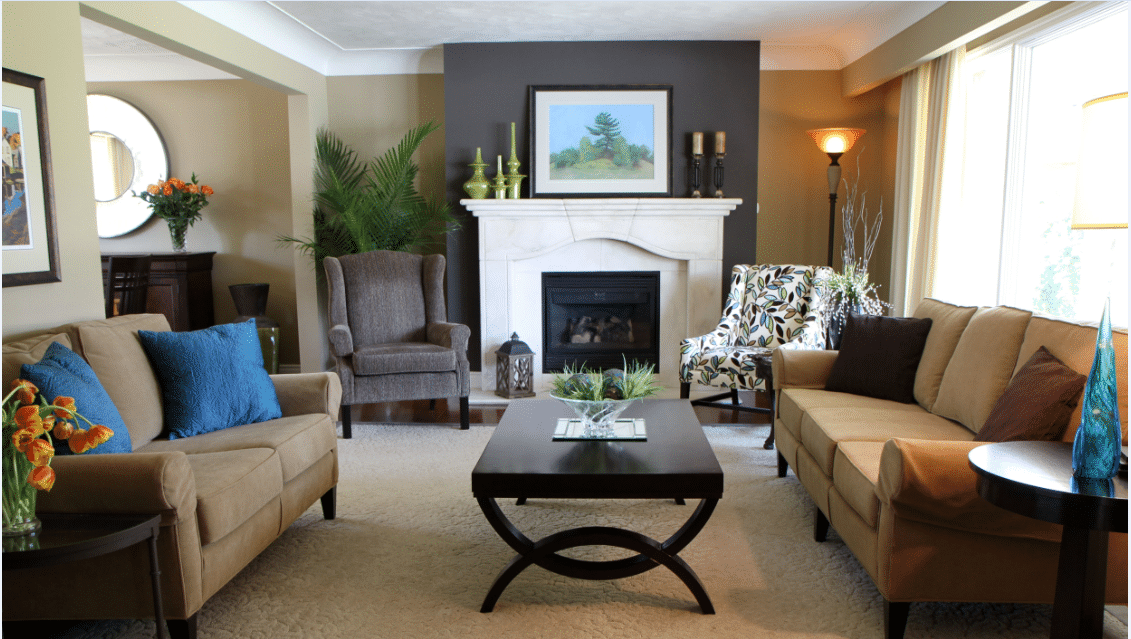 My lovely client Anne Marie wrote this as part of her testimonial:
"Claire listened to our requests, she really gets to know her client and their final goal. We were extremely pleased with the end result and feel that our home has been transformed with a more modern look yet one that reflects our personal tastes. Claire, you not only fit the bill to work with but the rooms are perfect!"
Building long lasting relationships
Once we've worked together on one project, clients count on me and my trustworthy tradespeople for future projects. A key benefit for my clients is that I already understand their style and needs because of the relationship we have built with one another.
If we work together on a bathroom or kitchen design, I will still be there for you should you decide to redecorate your living room, create a sanctuary in your master bedroom or renovate your basement.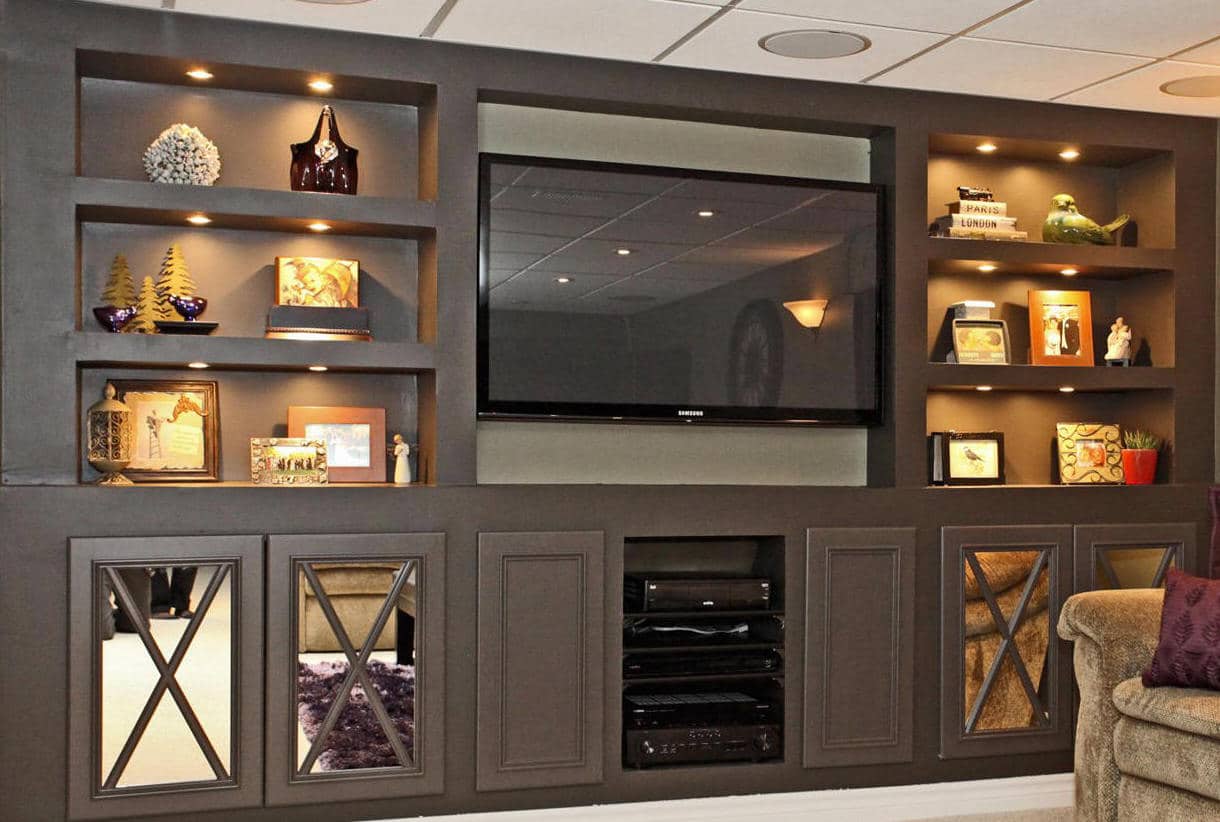 In this clients home (below) I was hired to help them with design work for their entire second floor. The project included a full bathroom renovation, a redesign of a spare room into a lounge closet and a custom bed/shelving design in their master bedroom.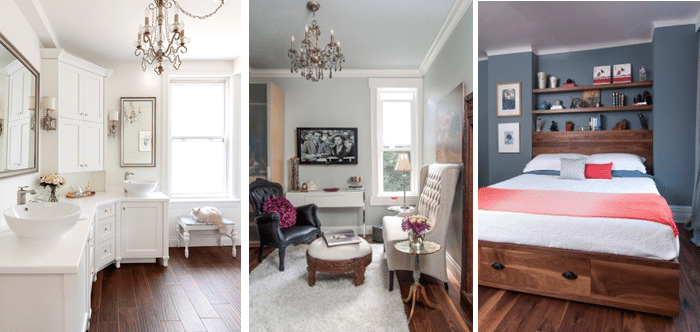 The Personal Touch
When you work with me, I personally responds to your questions and resolve any issues that may arise so you will never be passed on to another staff member. I am invested in my clients and my company, so unless there is a major catastrophe I will always be here for you.

Giving you flexibility
When you work with an in-store designer they will try to get you to purchase everything through them. The 'free' service depends on the majority or all the items coming from their store.
For my clients even though I have preferred suppliers that I work with regularly, that's not to say we can't go elsewhere to purchase items as well. I can shop with you anywhere to give you that one of a kind look. If there is something you wish to repurpose or upcycle, I can offer you ideas for that too.
If something works, it works. If it doesn't fit in, I'll be honest and let you know.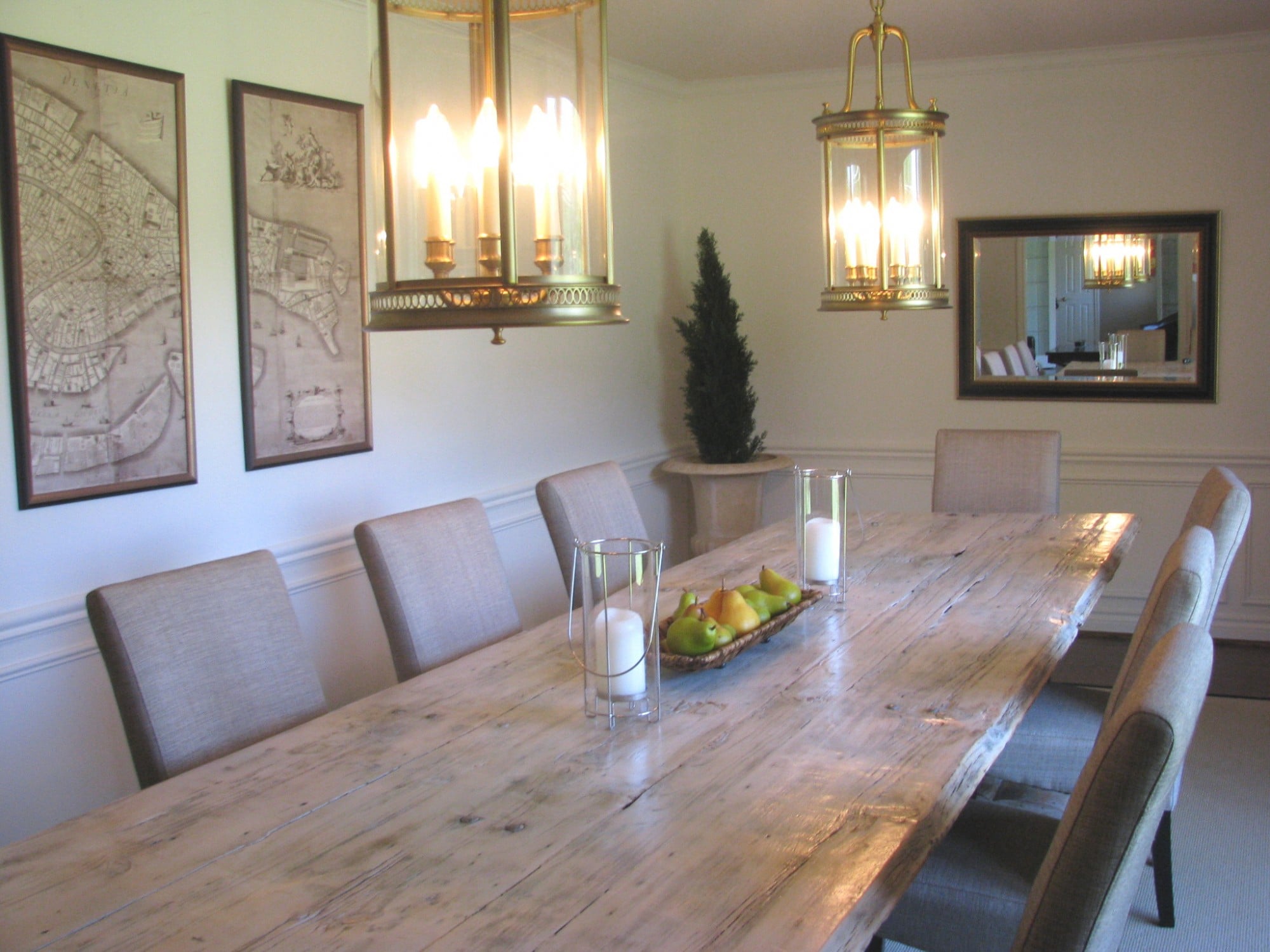 After Care is Key
I follow up with each client whether they hire me for a full renovation or a two hour consultation. Their feedback allows me the opportunity to review my processes and make improvements if necessary. I like to keep in touch with my clients and do follow up calls periodically so we can catch up and to ensure they are still happy with the space we created for them.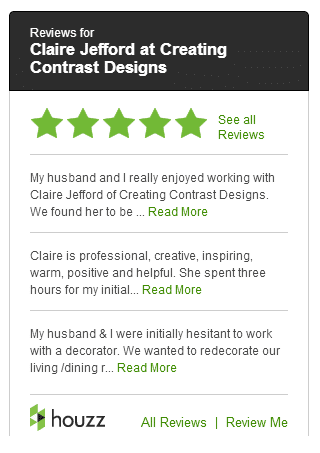 When their living room makeover was complete, I sat down with clients Dorothy and Geoffrey who had this to say about working with Creating Contrast Designs:
"Several tradespeople were involved in this transformation and Claire took the responsibility of liaising with them and overseeing their workmanship which saved us numerous hours of searching for workmen and checking their credentials. Claire was very easy to work with, she always listened to our viewpoints and worked efficiently at all times."
You can see more of what my clients have had to say here on my website or go to my profile page on houzz to check out my reviews there. I'm very happy with my consistent 5 star rating!
Final Thoughts
With retailers offering this 'free service' it makes my job and the role of other fabulous entrepreneurs in my field very difficult. Any way you slice it, the service is not free, nor should it be considered as such when you stop to think about how hard we work and that our passion for this industry and pleasing our clients knows no boundaries.
What you need to decide is which type of service will work better for you. Also, be sure to choose a design professional whose personality and aesthetic style suits you best.
If you have questions about hiring an Interior Decorator, check out my FAQ page or feel free to leave me a comment below, I'd love to hear your thoughts.
Think I might be the right fit to help you with your next renovation project? Let's talk! You can e-mail me direct from here or call me at 905-581-0776.
Looking for the perfect Christmas Gift? Now Available – Gift Certificates for Design and Colour Consultations are now available from Creating Contrast Designs. Click here to learn more.