Halloween Decorating Ideas at Homesense
Picking a Paint Colour?
Choose the right paint colour
the first time Let me show you how in just 5 easy steps!
BONUS: The Top 15 Shades of Gray by Benjamin Moore
We value your
privacy
. We will never share or sell your information.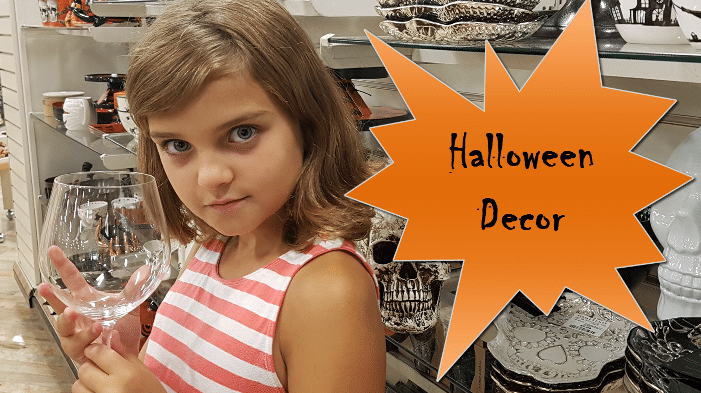 Do you go crazy for Halloween?  So many people do! I think it's because you can have so much fun with decorating this time of year, there seems to be no limits and its only growing in popularity.
Last week, my daughter Elise and I headed to Homesense in our home town of Burlington, Ontario to see what decorating ideas we could find. Homesense never lets me down for holiday decorating inspiration.  Halloween accessories and party dishes are abundant when the items first hit the store, but they don't last long.  Watch my video below and then get shopping before it's too late!
Do you decorate for Halloween? If so, do you focus on interior decorating or exterior..or both?
Subscribe to my youtube channel here for weekly decorating inspiration!