Farrow and Ball Stiffkey Blue
Picking a Paint Colour?
Choose the right paint colour
the first time Let me show you how in just 5 easy steps!
BONUS: The Top 15 Shades of Gray by Benjamin Moore
We value your
privacy
. We will never share or sell your information.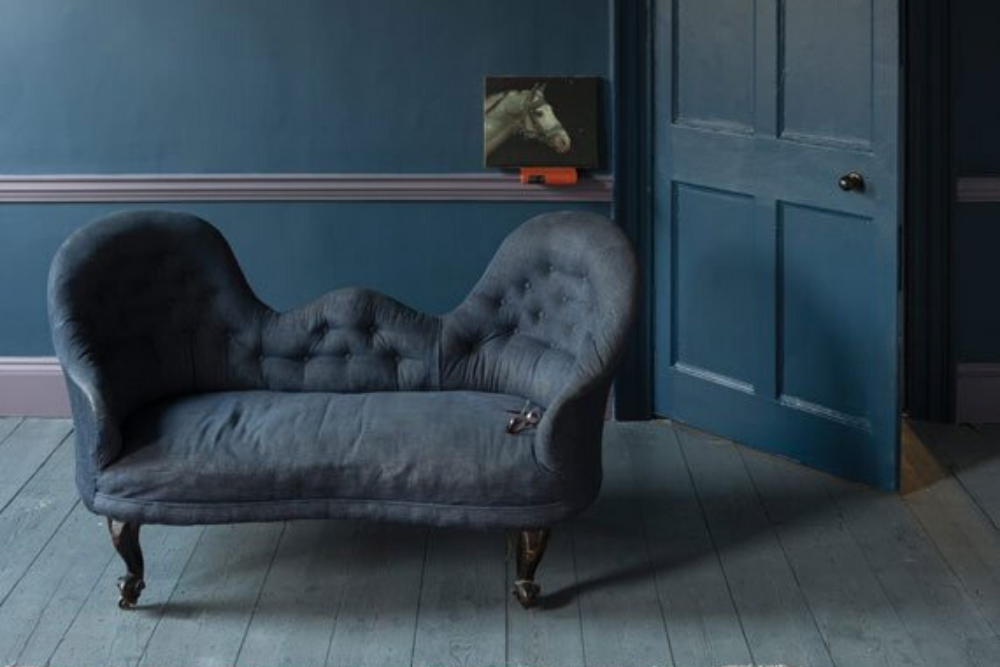 Stiffkey Blue No.281
A rich blue, Farrow & Ball's Stiffkey Blue can be used in traditional spaces or to give a more dramatic look to a contemporary design.
If you're new here, welcome! Below you will see what I cover in every colour review post.
In this colour review video, I share:
The undertone of my featured colour
Colour comparisons in order to easily see the different colour tones
Best white paint colours for the trim and ceilings
Beautiful colour combinations to inspire you for your decorating project
If you prefer to have all these palettes conveniently to hand, plus see all 10 colour combinations to use with Stiffkey Blue, I've got that ready for you here in my Perfect Colour Palette.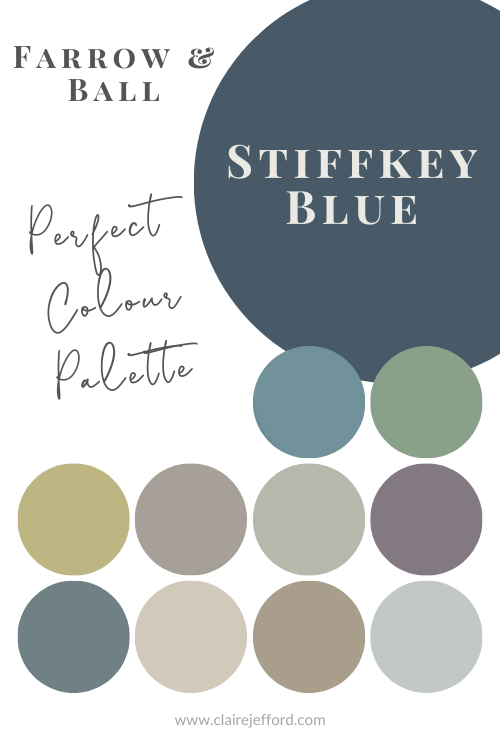 Stiffkey Blue Colour Review Video
Undertone: Inky Navy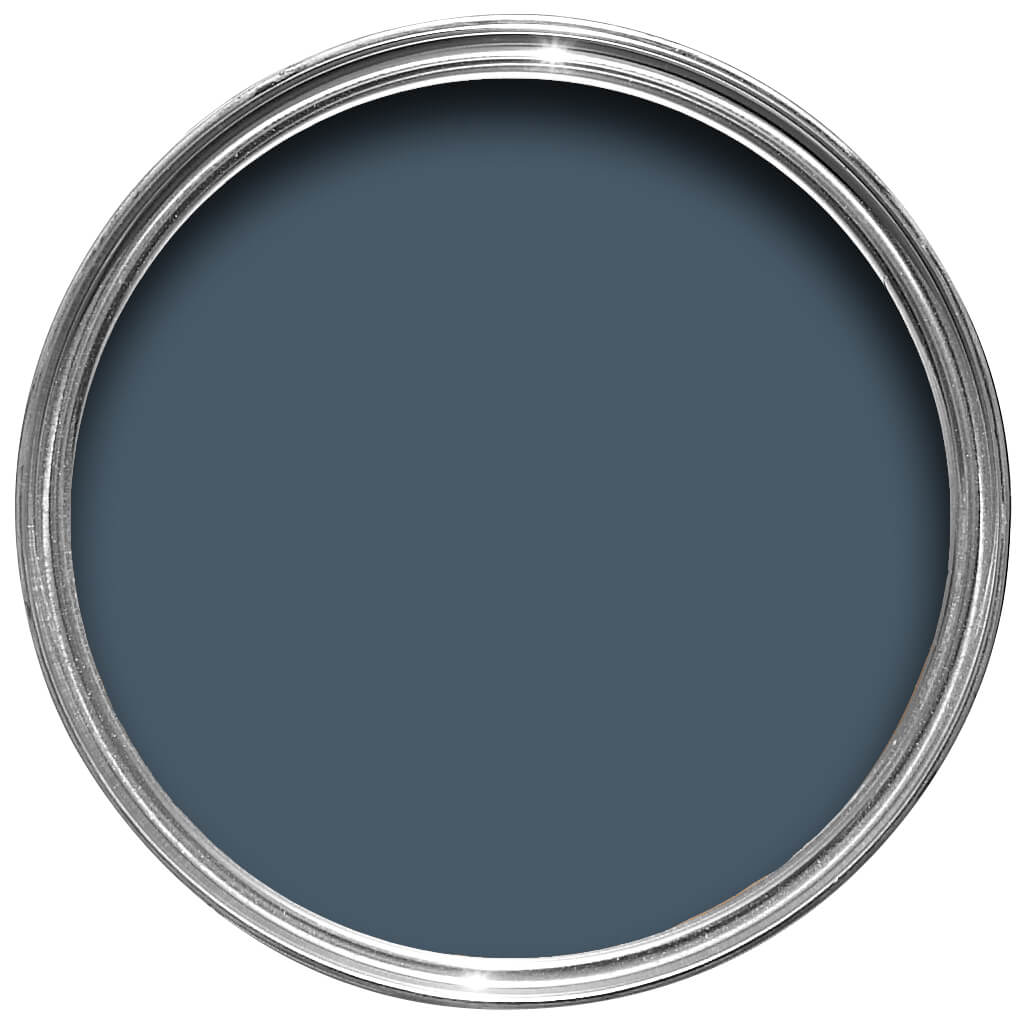 This rich depth of this 'inky navy' may appear more or less blue, depending on the lighting and what other decorative elements you pair with it in your interior decorating project.
As you can see below when we look at comparisons to other paint colours, that fact becomes more eye-opening.
Colour Comparisons
Hague Blue No.30 & Pitch Blue No.220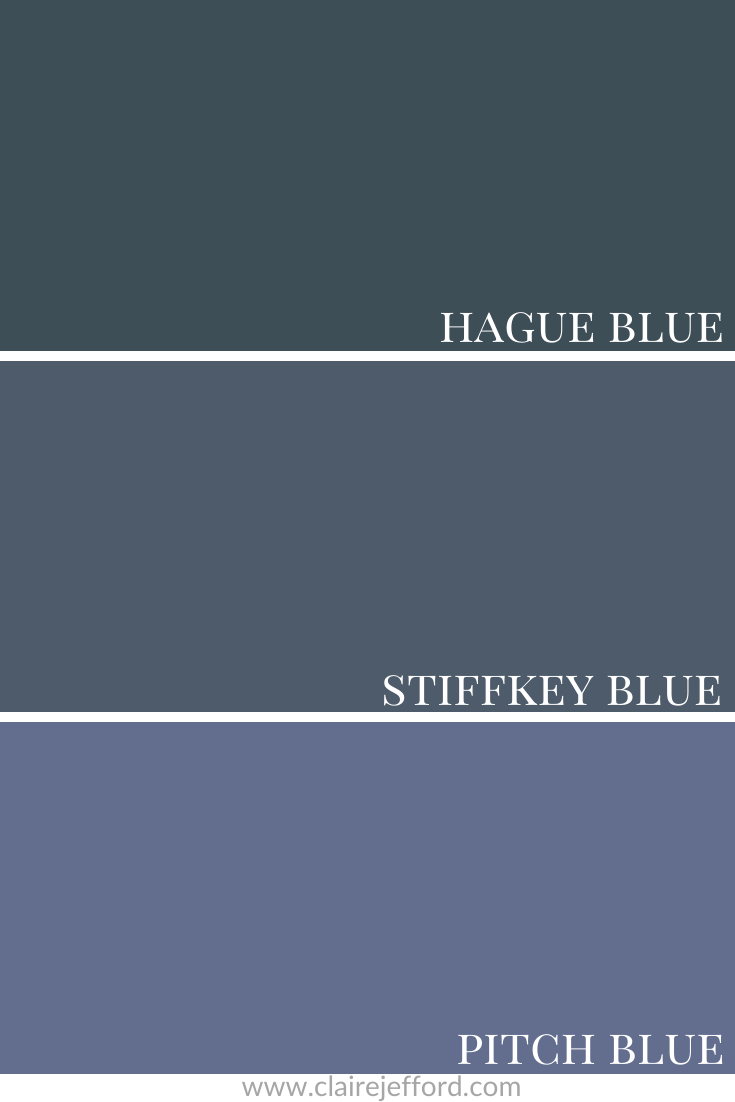 It's only when we compare colours that we can truly understand the tones and whether they lean more one way or another on the colour spectrum.
When I do Colour Consultations in a client's home, I am always comparing colours so they too can easily see the differences.
When I hold my large paint boards up to decorative elements such as fabrics, wallpaper or subway tile and then swap out one board with another board, it becomes much more evident as to which colour will work best.
Best Whites To Pair With Stiffkey Blue
All White No.2005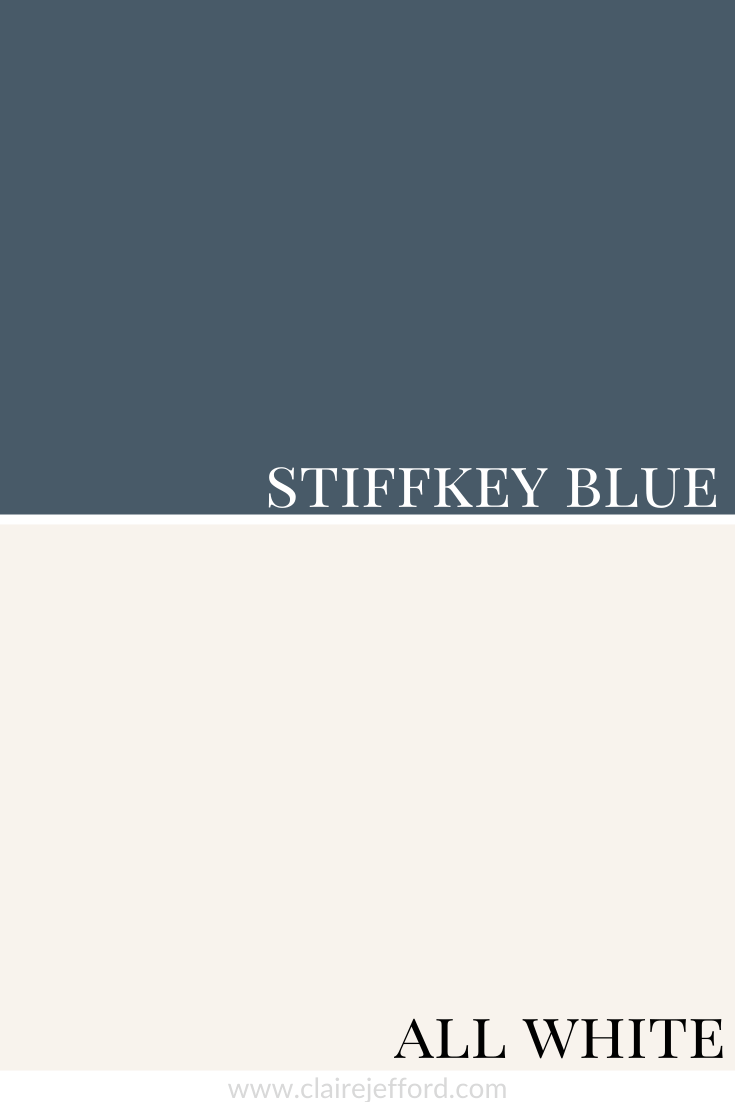 James White No.2010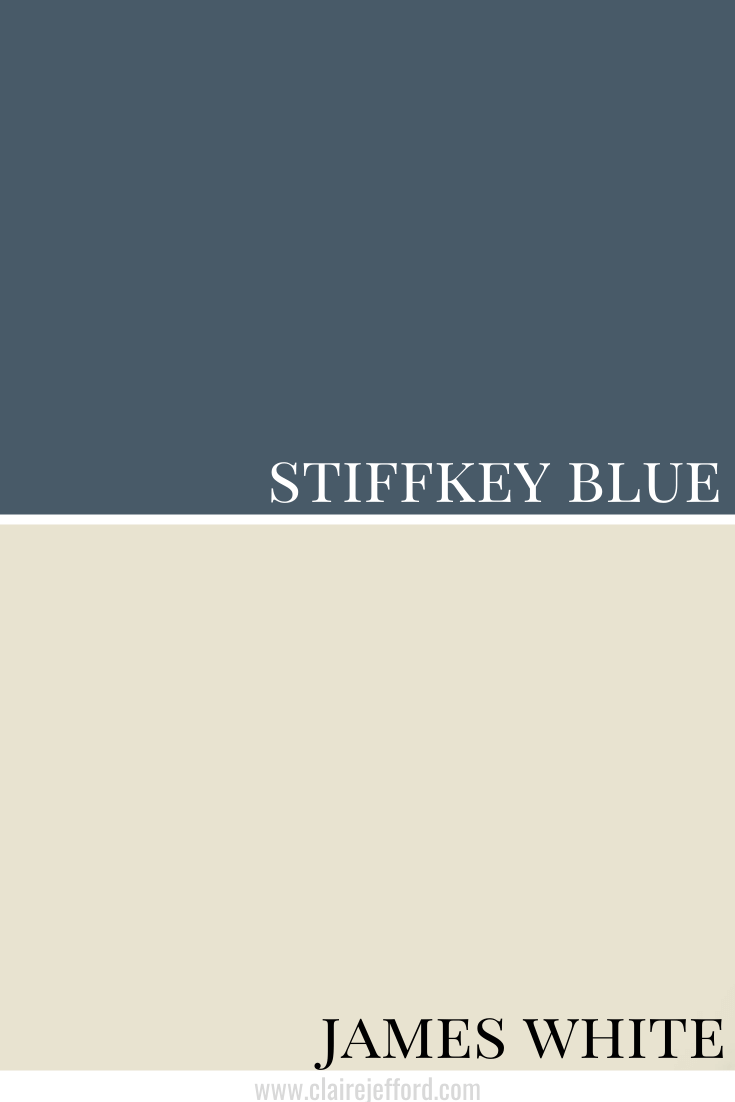 Wevet No.273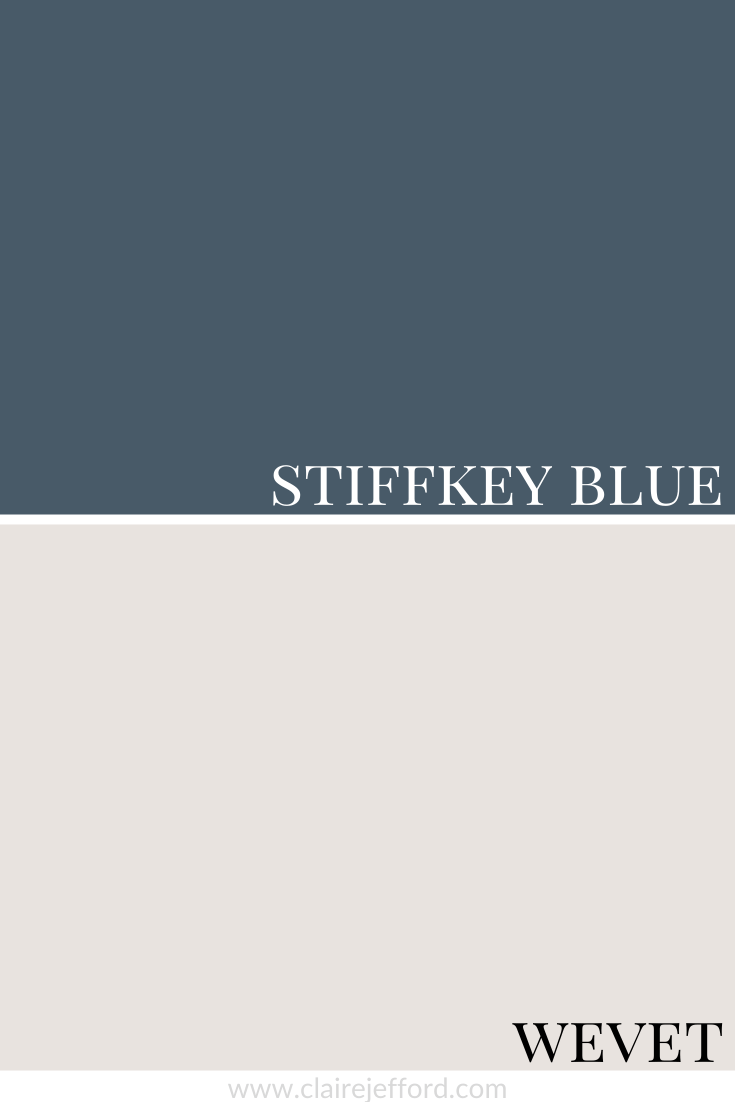 I can assure you that the best colour for your project already exists, you just need to know the 5 Steps on how to choose the right paint colour the first time.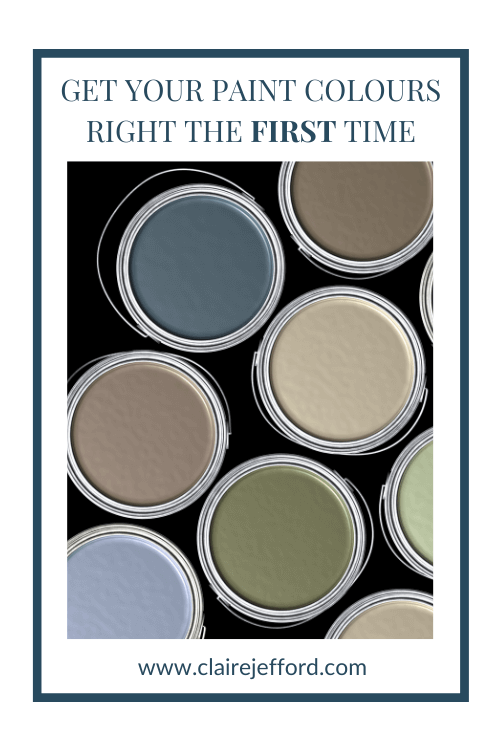 Fabulous Colour Combinations
Stiffkey Blue with Churlish Green, De Nimes & Skylight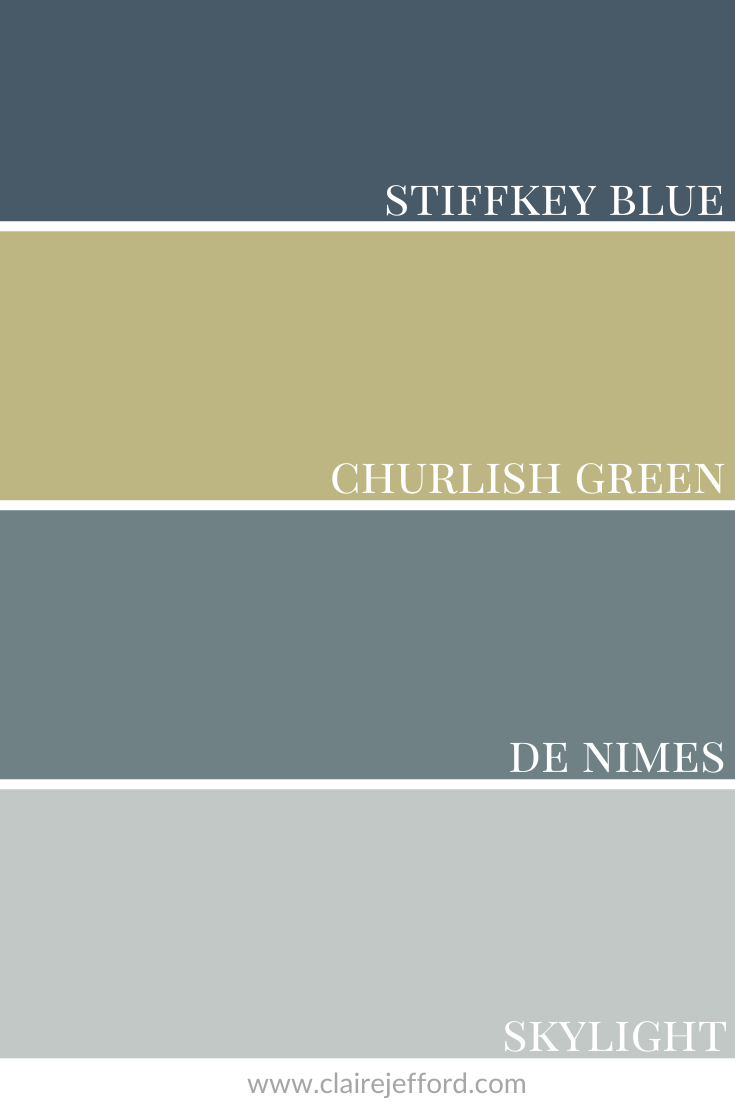 Churlish Green No.251 – MY FAVOURITE OF ALL THESE PAIRINGS!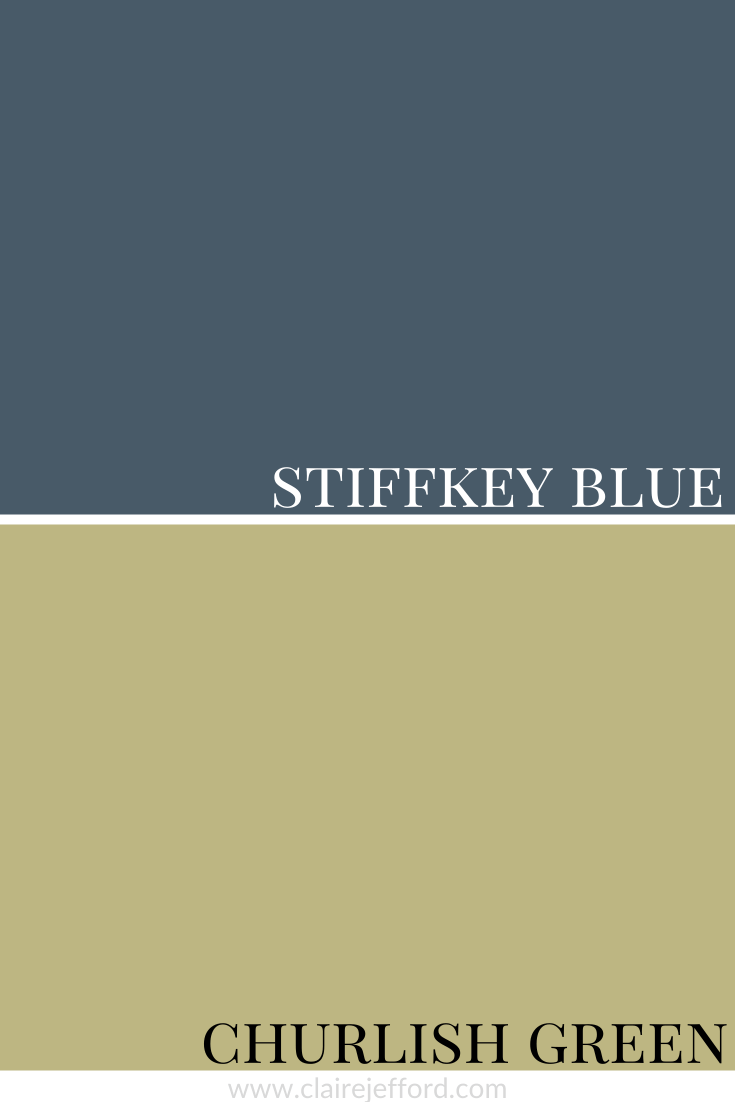 De Nimes No.299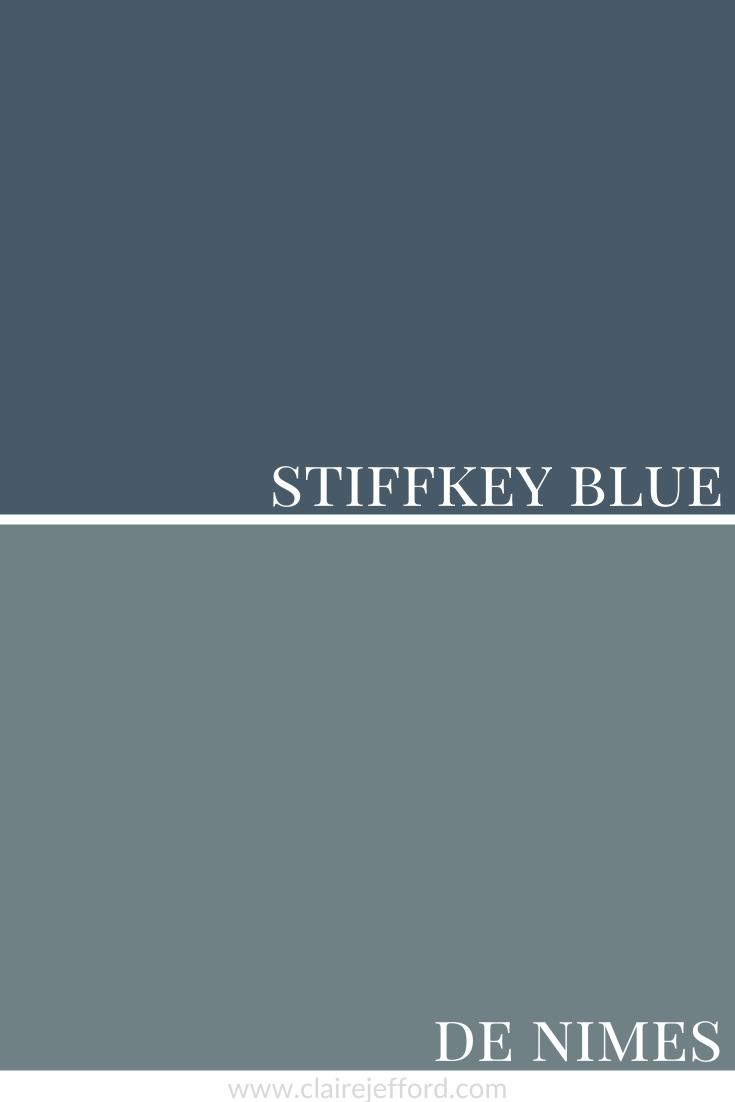 Skylight No.205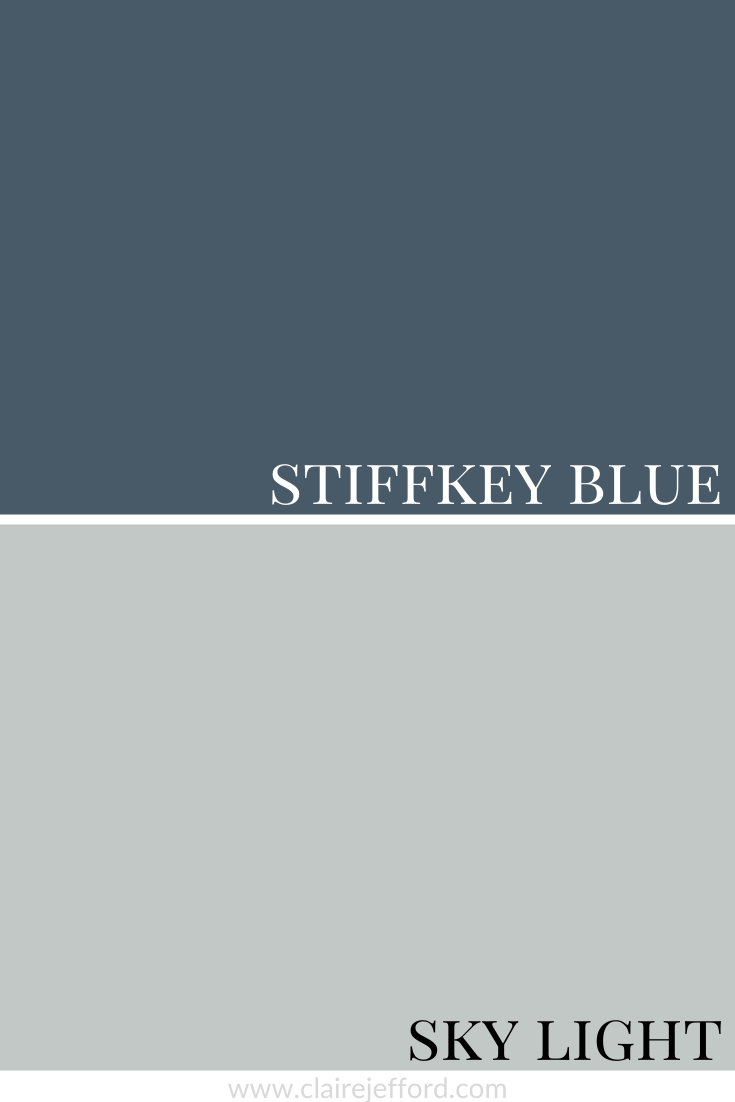 Where would you use this striking paint tone? I would love to use Stiffkey Blue by Farrow and Ball for kitchen or bathroom cabinetry and to create a dramatic mood in a dining room.
Convenience At Your Fingertips
All of the colour combinations shown above plus more options for you to choose from are included in my Perfect Colour Palette for Stiffkey Blue.
My Perfect Colour Palette library holds over 50 palettes to select from! Click here to see all of them.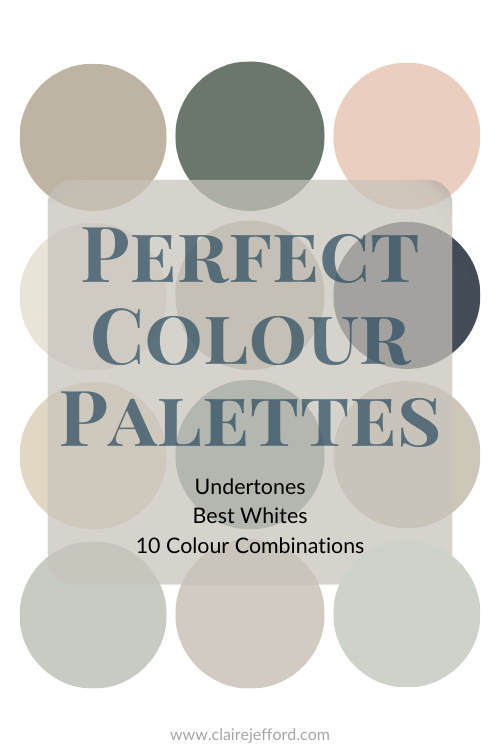 Classic Paint Collection
If you want more Farrow & Ball, check out my Classic Collection here.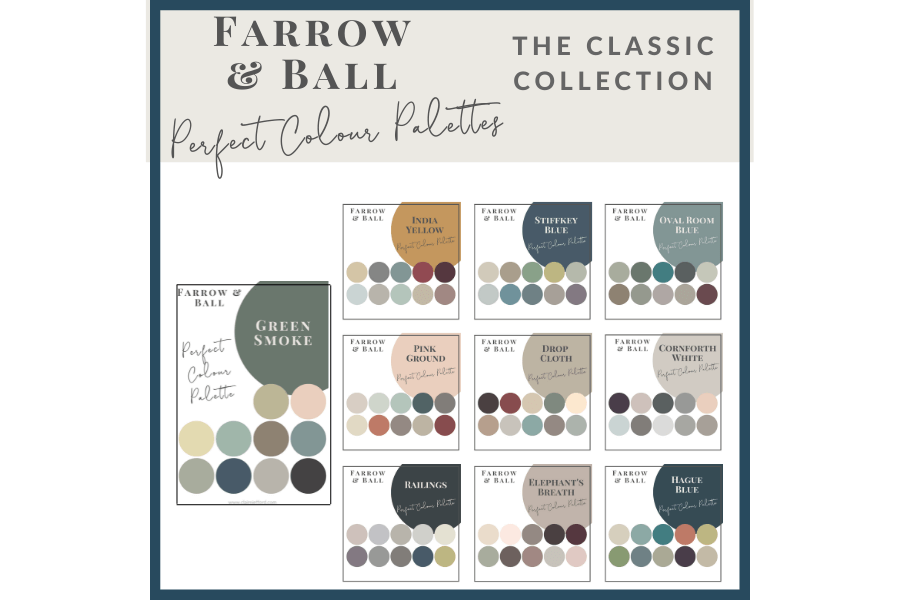 Note: All colours shown are by Farrow & Ball
My Newest Collection: Sherwin Williams Neutrals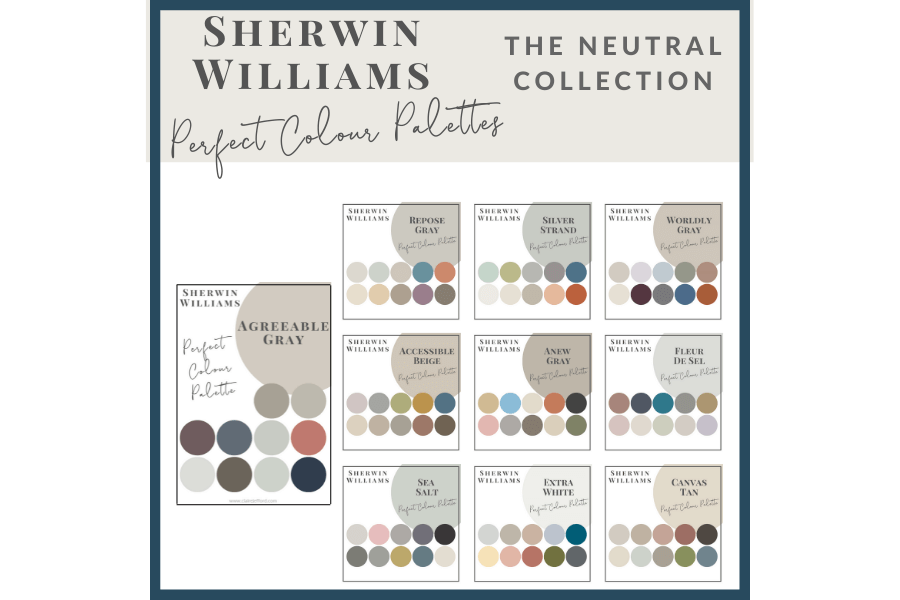 Remember, it only takes one mistake to take your home decorating project from divine to disaster. Don't let the paint be what stresses you out!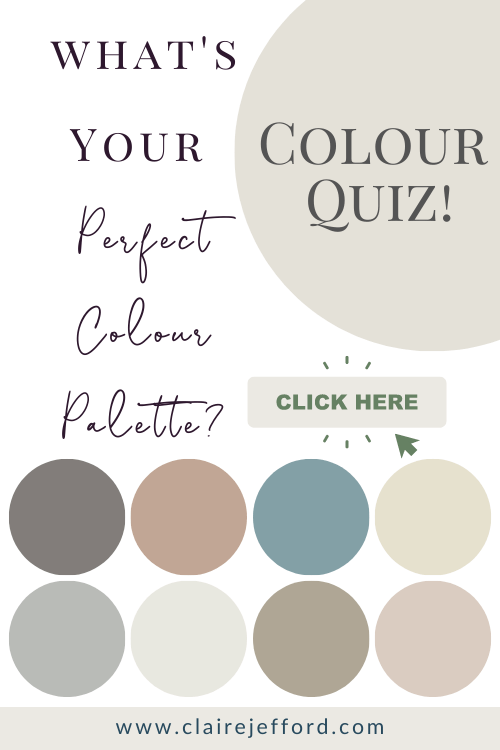 For Easy Pinning