Bungalow Home Renovation Part 4
Picking a Paint Colour?
Choose the right paint colour
the first time Let me show you how in just 5 easy steps!
BONUS: The Top 15 Shades of Gray by Benjamin Moore
We value your
privacy
. We will never share or sell your information.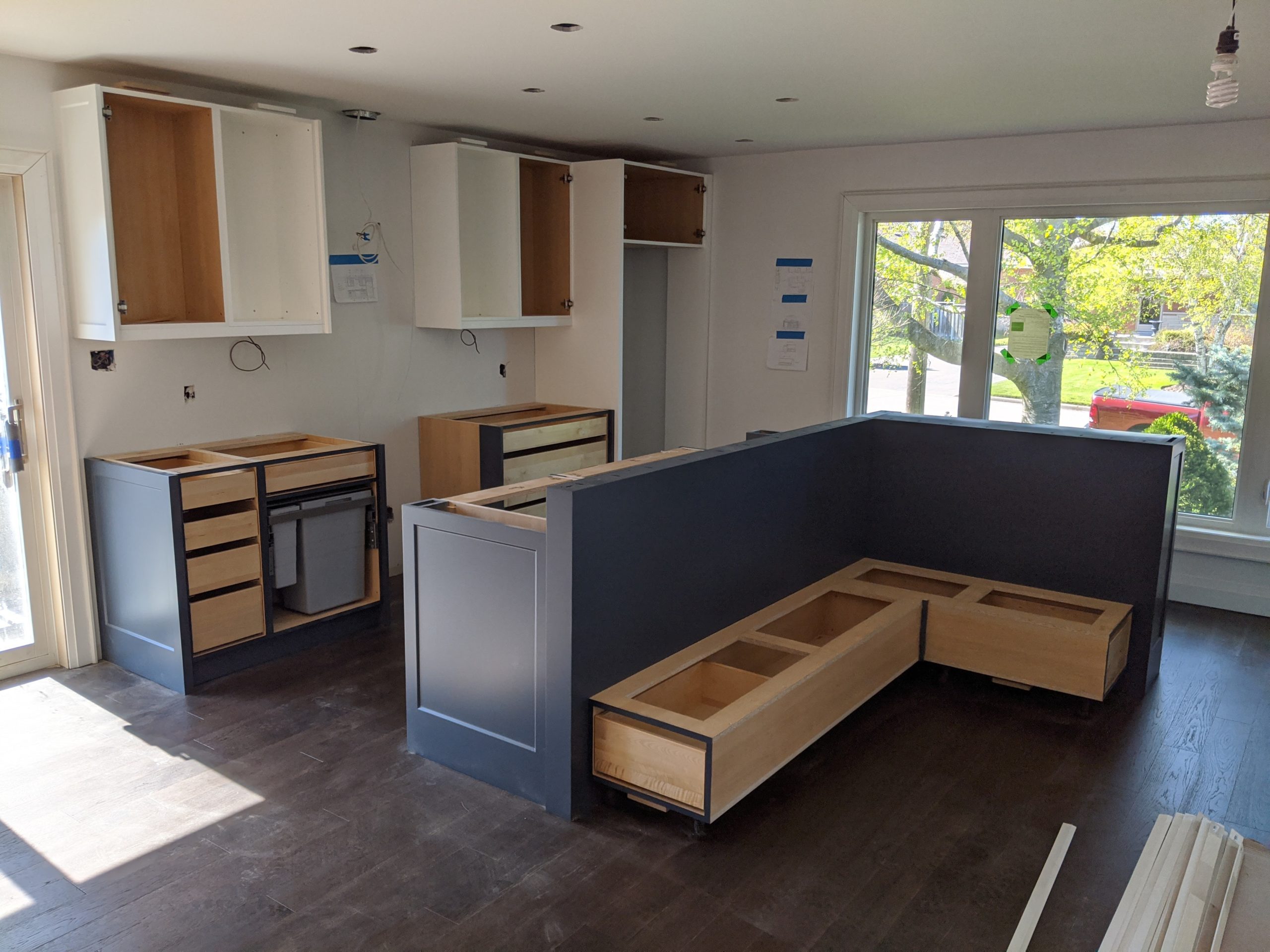 We are in the home stretch!
Welcome to part four in my Bungalow Home Renovation series where I'm giving you a 'Behind the Design' tour of my sister's main floor renovation.
In this latest installment: The cabinetry is going in, the shower is nearly done and we have a check measure, reviewing all the details for the lovely custom treatments for window coverings and the island banquette seating.
Join me for the latest installment in my exciting series documenting my sister's incredible Burlington bungalow renovation! Click on the image below to watch the video and see the updates.
Work in progress
In case you didn't watch the video (why didn't you watch the video?!!), below are some photos that I snapped throughout the renovation process.
Check out the bathroom shown here with the shower niche, half wall and bench seat. I the love white penny round tile on the floor and in the niche, it's super sweet! More importantly, my sister and her husband love it too.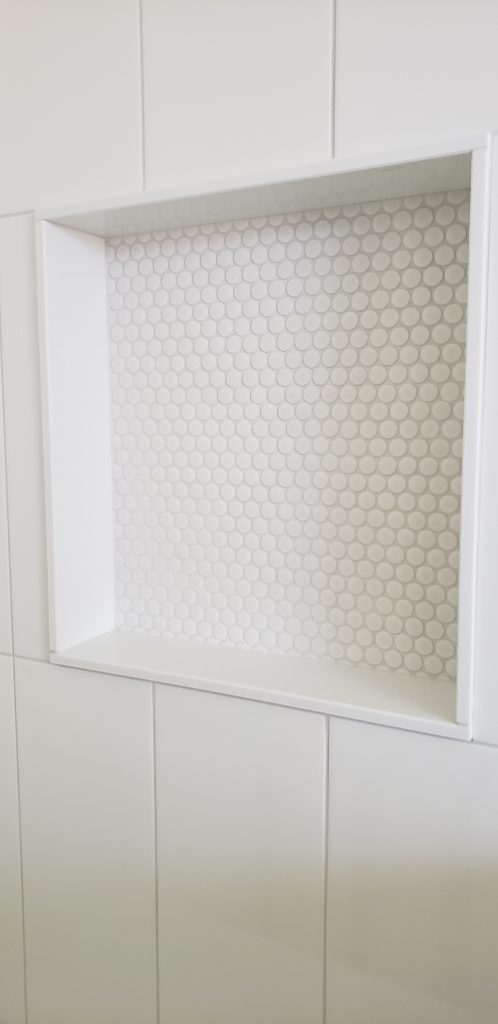 Here is the custom bathroom vanity painted Kendall Charcoal by Benjamin Moore with black handles. Look at all that storage space! To think that previous to the renovation, all they had was a pedestal sink and medicine cabinet to store items in the bathroom.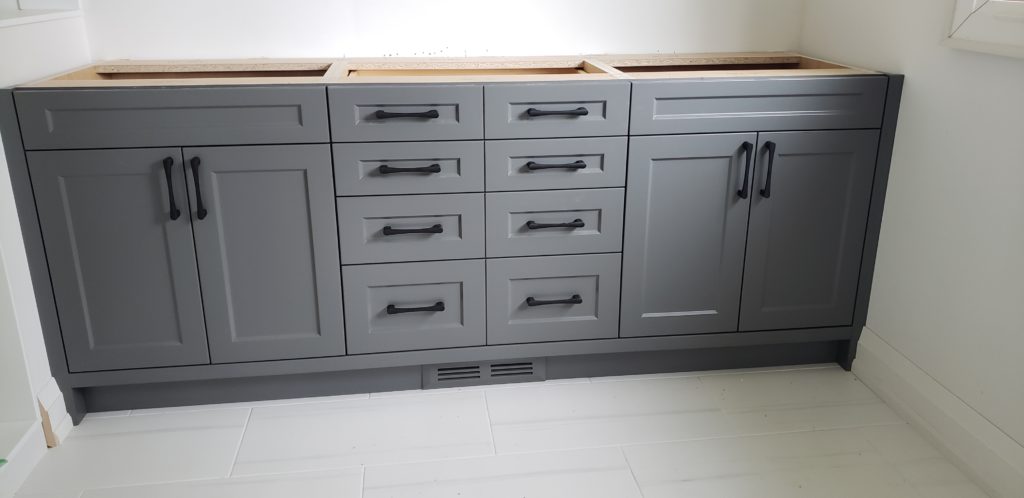 Below is the custom spinning shoe rack in the 'Girly Room' which will house 50 pairs of my sister's shoes. Karen could have two of these with all of her shoes!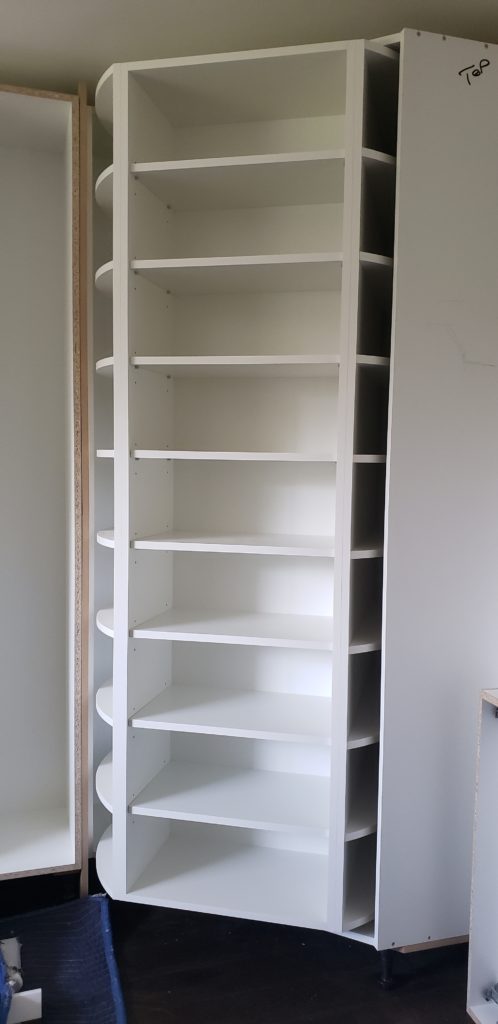 In the kitchen, the cabinetry is coming together nicely. This wall unit will house pantry items (far right), brooms (far left) and in the centre will be the tea/coffee drinks area.
The upper cabinetry on this side of the kitchen is Simply White, while the lower cabinets and island with custom banquette is the lovely, rich blue that is Hale Navy. Do you notice the extra pull out drawer storage in the banquette?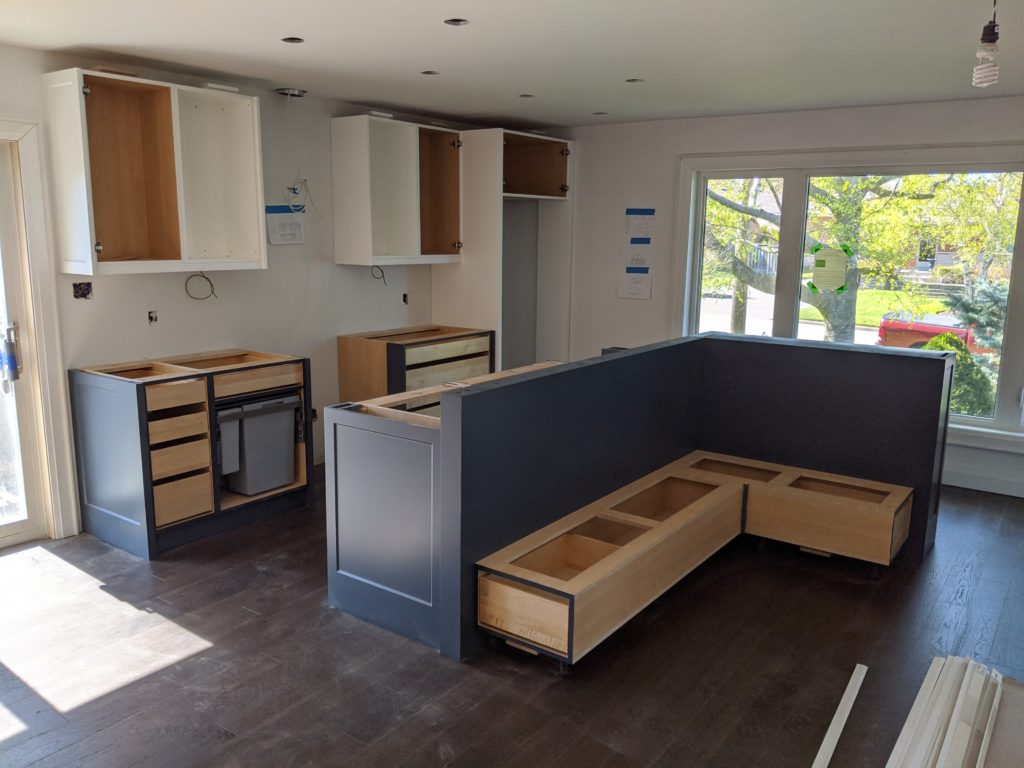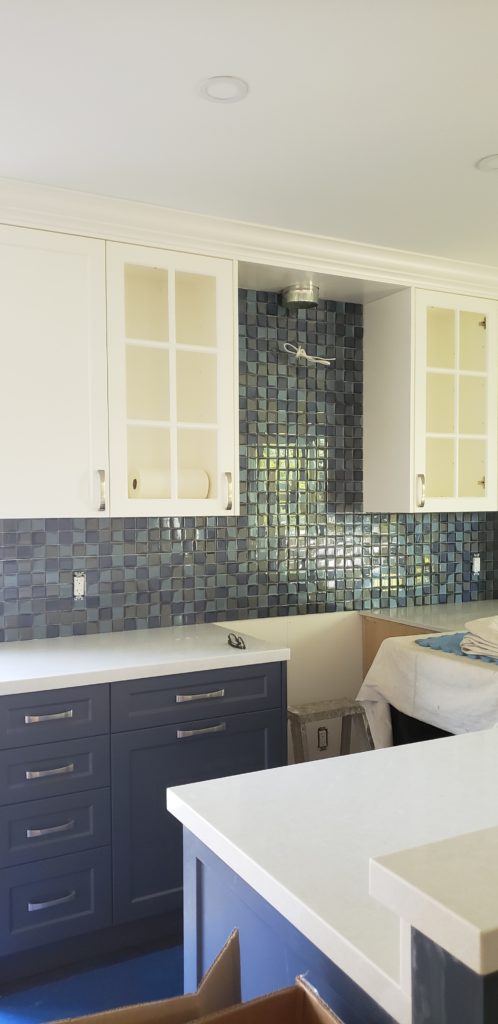 The final reveal is coming soon!
Thank you for following along with me on this exciting Bungalow renovation series. As we enter the final stages of the cabinetry installations I am excited to move on to more of the pretty with the custom drapery and decor. Stay tuned to see more of the progress coming soon!
Remember, it only takes one mistake to take your home decorating project from divine to disaster. Don't let the paint be what stresses you out!
Take my Colour Quiz to discover which colour palette suits you best.