Black & White Marble Tile
Picking a Paint Colour?
Choose the right paint colour
the first time Let me show you how in just 5 easy steps!
BONUS: The Top 15 Shades of Gray by Benjamin Moore
We value your
privacy
. We will never share or sell your information.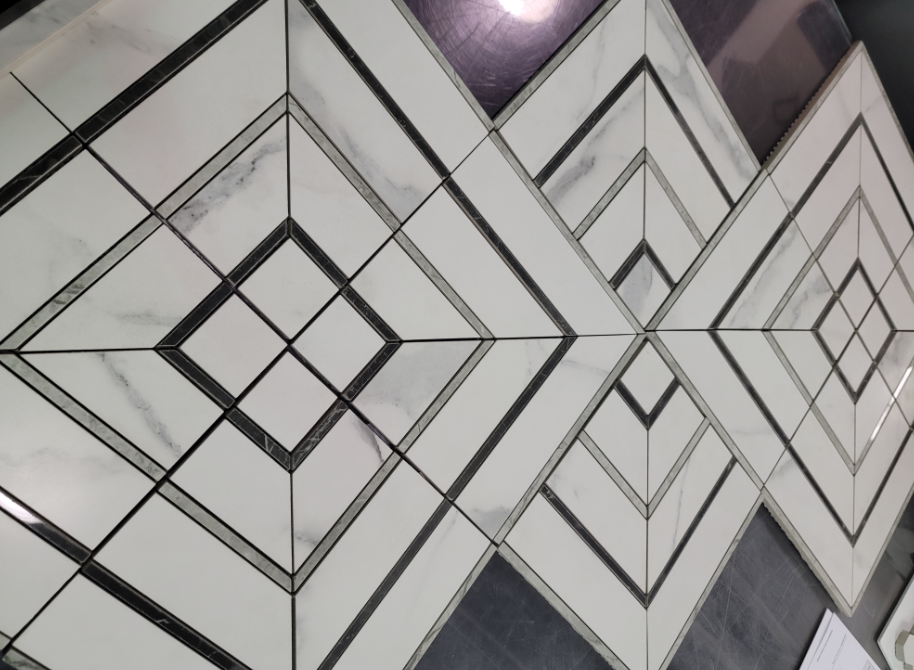 WWWOW!
What We're Working on Wednesday
Bathroom renovations have a lot of moving parts.
Did you know that a bathroom design can be just as intricate and complicated (if not more so) than doing a kitchen design?
It's true! And this stunning ensuite bathroom renovation that we are currently working on for Burlington clients is no exception.
For this latest episode of What We're Working on Wednesday, come behind the scenes with me to see the EXQUISITE black and white marble tile we are using for the floor and my thought process on carefully choosing the best grout for a tile with multiple colour tones.
Plus, you'll see the two different options we considered for the bathroom vanity counter top, as well as a niche design where you would least expect it!
See the video below to see behind the design.
Video Transcript & Photos
We are here for another WWWOW! What we're working on Wednesday, and we're at my clients home in Burlington in their ensuite.
We are doing their principal bedroom and ensuite. So what are we working on specifically?
I want to show you this because there's always a question about what grout to choose, especially when using different tiles in a bathroom, which we are here. We're using some fabulous finishes, very high-end. We're really excited about this!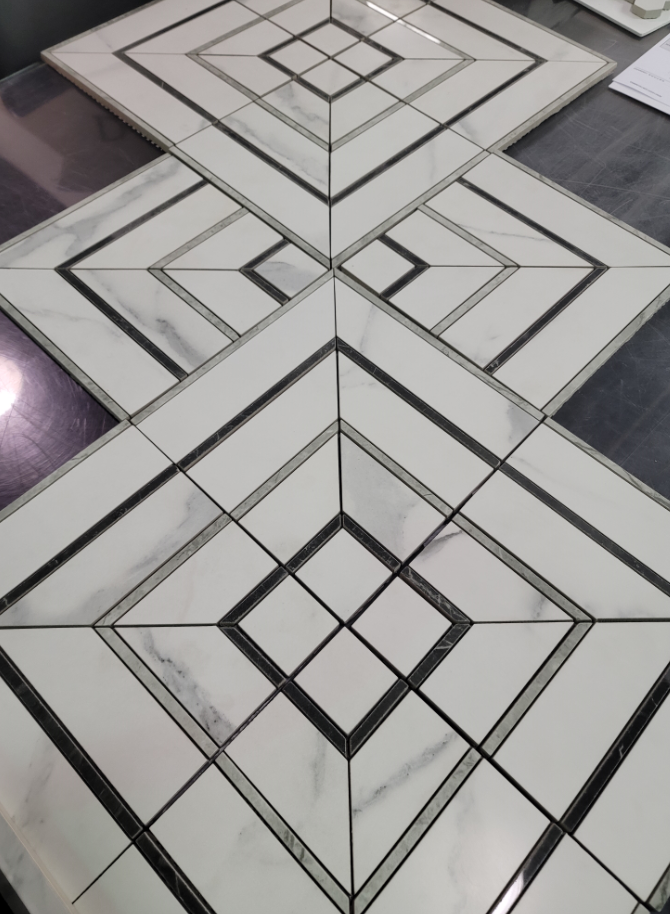 The client had a lot of input. She's really good at seeing the design and understanding the design. So it's been great to work with her in my Designer By Your Side Services.
I want to show you a couple of different things that we've been looking at in addition to grout, as well as a solid white and whites, as you know, if you've been watching any of my colour videos, are not all created equal.
I'm going to show you that here today in the countertops that we're looking at. First, come down here with me and we're going to look at the grout.
This is our floor tile. It's an amazing, beautiful pattern! (Comment below if you love it too)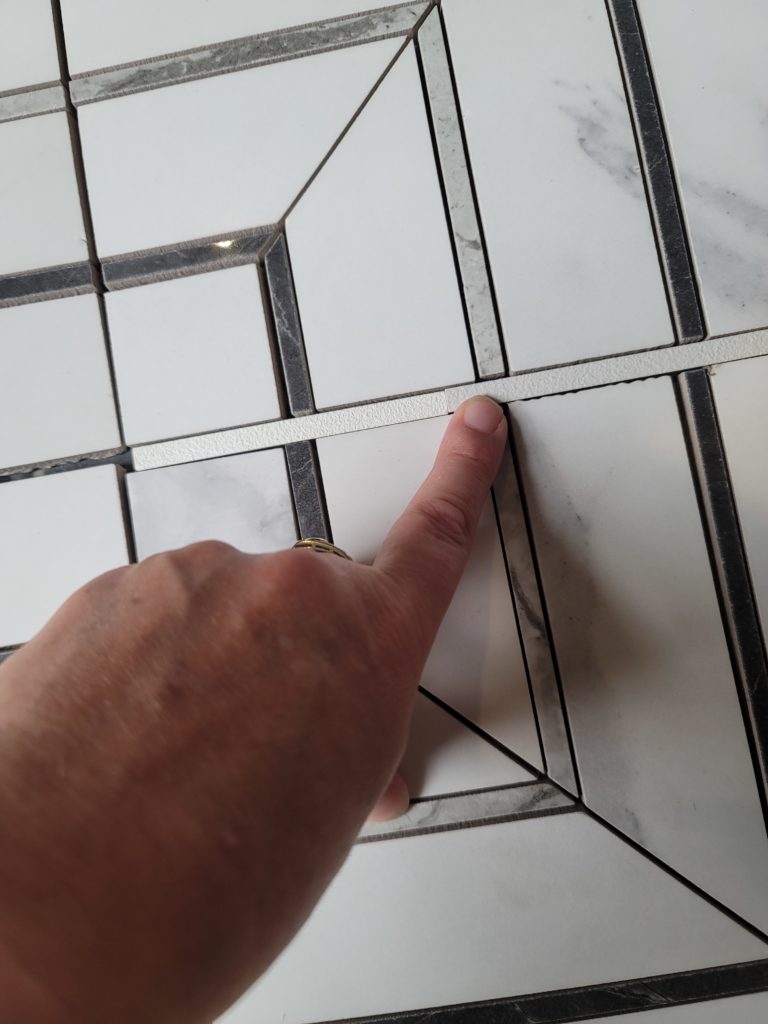 It's a little tricky because as you can see, we've got veining in here and so you've got a little bit of gray and then a little bit of white, and then we've even got some black, and then even a different gray marble look there.
One of the grouts that we looked at is Avalanche which is quite popular. You can see how white this Avalanche is. I'm just going to show you because it's just like with color where we like to compare.
This one is called Frost. These are all grouts from Mapei. Then we also have this one called Warm Gray.
Immediately we pulled out the Warm Gray as it was too gray. We really don't want these grout lines to be noticeable.
You can see here that it is similar there, but it's just going to stand out too much. So that one can be eliminated, which is great, we love doing the process of elimination.
This is just too bright. We want to create as little contrast as possible and don't want the grout to stand out, so we're going to take away that one there which is the Avalanche.
Now we're left with Frost. That's the one that looks good with both of these tiles, plus the wall tile which are larger slabs that are the same as this finish here.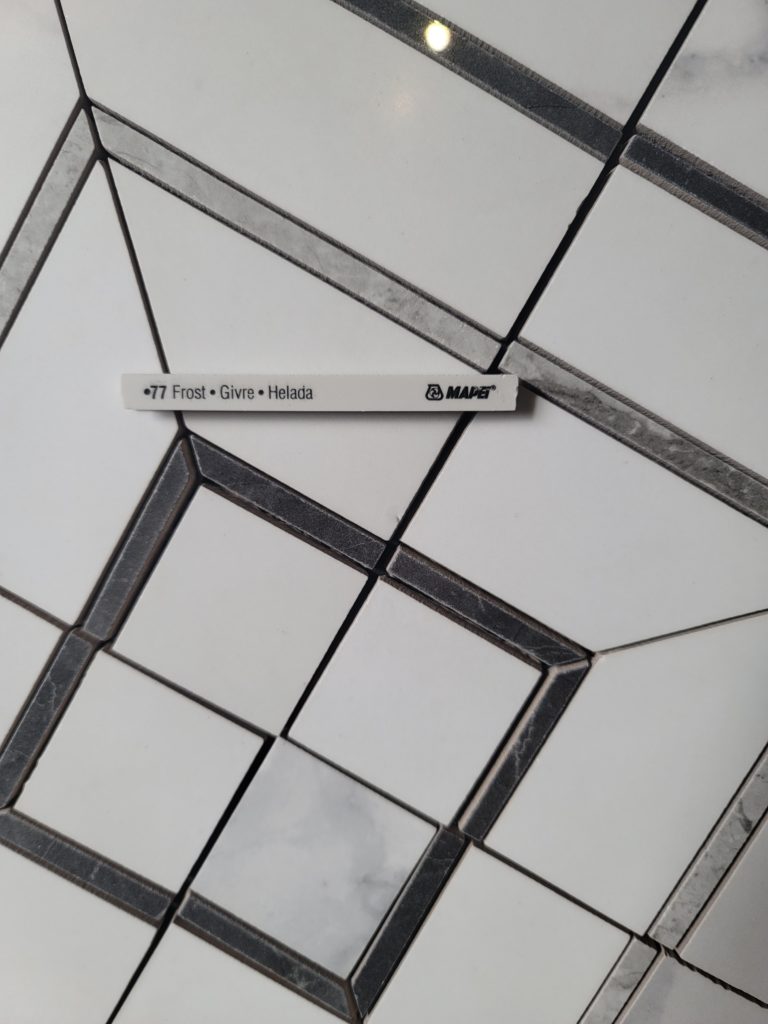 Alright, there. So we're good, that is the grout. Now we're looking at the countertop.
The countertop that we wanted initially was from Caesarstone called Pure White, which I used for my own bathroom vanity shown below.
However, right now with all the back-orders, we need to look at other options!
The Pure White countertop has very small speckles, so we're looking now at Vivid White by Caesarstone which is a true white and is also a lot brighter.
This quartz will be used for the vanity counter as well as the curb and the bench seat in the shower.
The entire bench seat is going to be covered in the Caesarstone. You really want to use a solid surface for this type of application.
I have done a bathroom before where we used a wood look tile which is the same as the floor. It's a beautiful bathroom and the clients really wanted that, although it's not really the best for a bench seat. You really want the top to be a solid slab.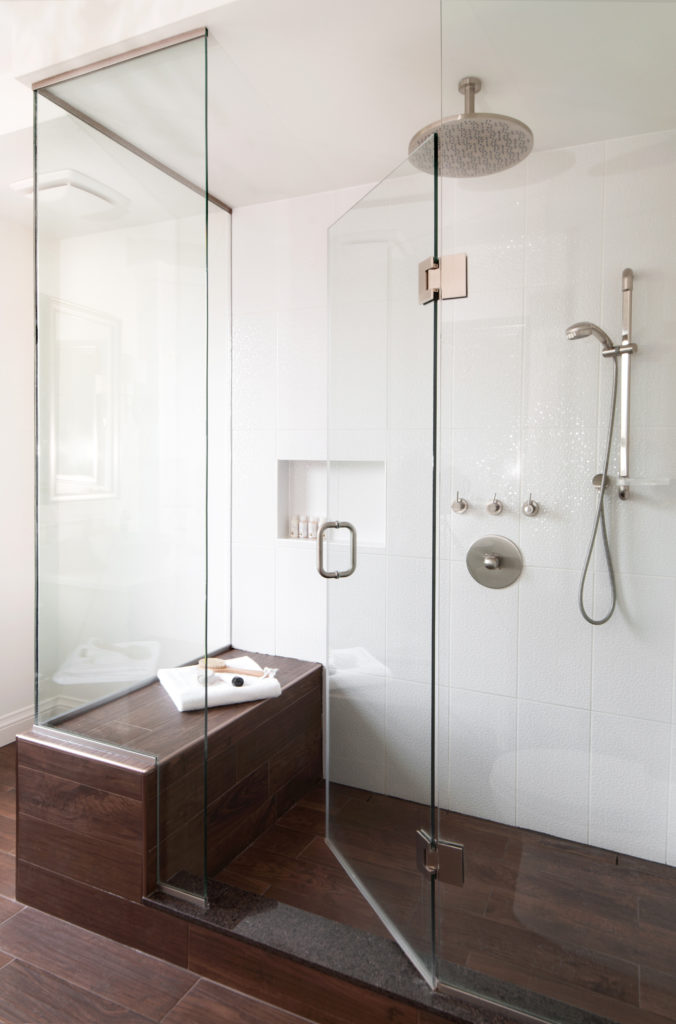 Check this out. We actually put in niche in the back of the bench seat. (You'll have to refer to the video to see what I'm talking about here!)
This is where the toilet is going to go. I'll show you a drawing here where the toilet is in front of the window, but we didn't have the niche in the drawing.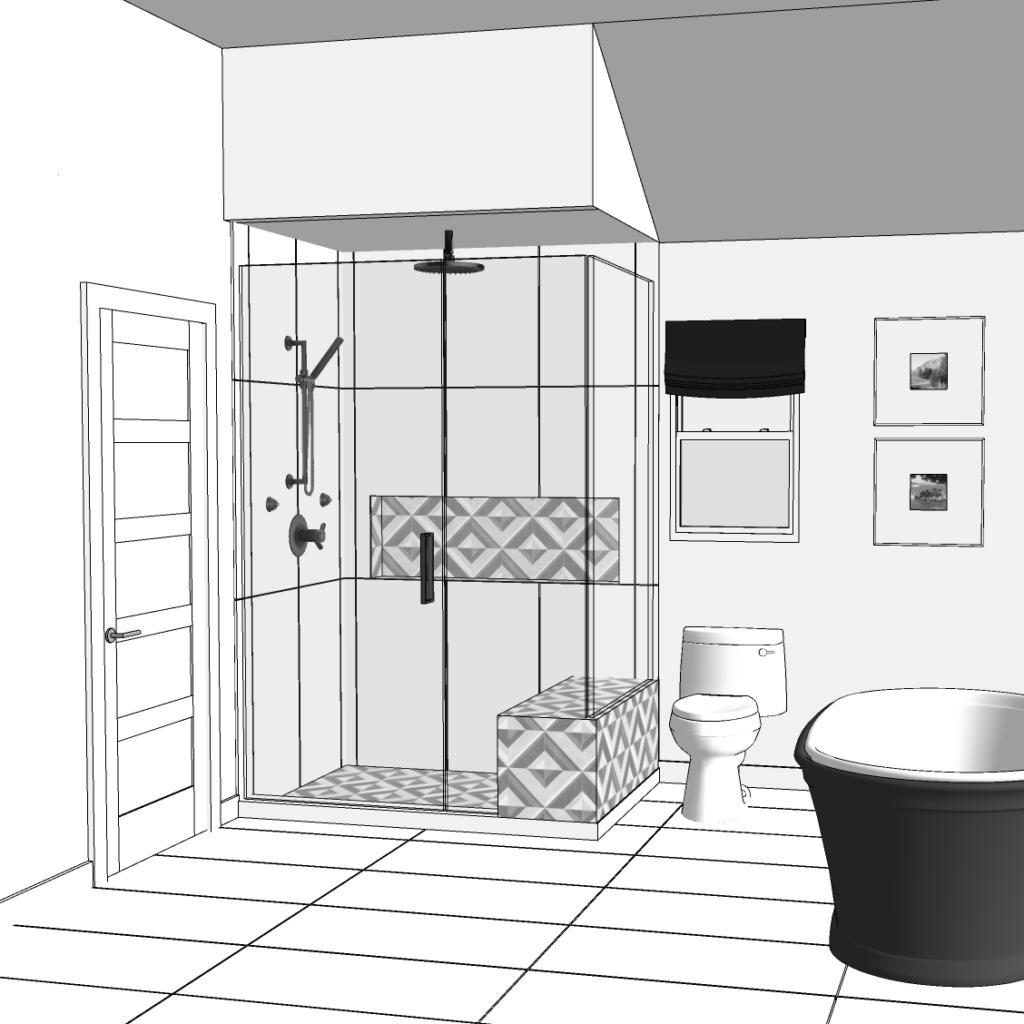 In the niche is where we're going to put the toilet paper! I don't know about you, but the one thing that drives me crazy is when the toilet roll is behind you, as it's really awkward to reach it, right? And then you can hurt your back!
Also, there's no wall to put a toilet roll holder in front of you either in this bathroom.
The other thing is, you know those standing toilet rolls? Ugh. We had that for a while in my bathroom and then we just decided to put in an actual toilet roll holder on the wall because those things fall over and are just annoying. So we don't want that.
You don't want to invest all this money on renovating your bathroom and then have something like that bug you every single time you're in it! Am I right?!
Okay, so that is What We're Working on Wednesday! Comment below and let me know your thoughts.
Do you like the grout we selected? Did you like the white counter tops that we chose?
Thanks so much and I'll see you next time!
Cheers.
Find Colour Claire-ity Here
Do you know my 5 Steps on how to choose the right paint colour the first time?
Convenience At Your Finger tips
I have created 40 Perfect Colour Palettes to help you find the best colour for your next design or decorating project.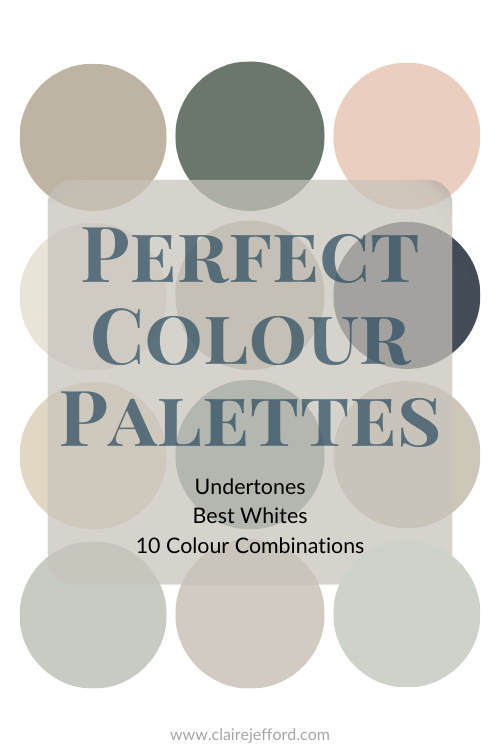 I included all 20 Benjamin Moore Perfect Colour Palettes in the Ultimate Collection.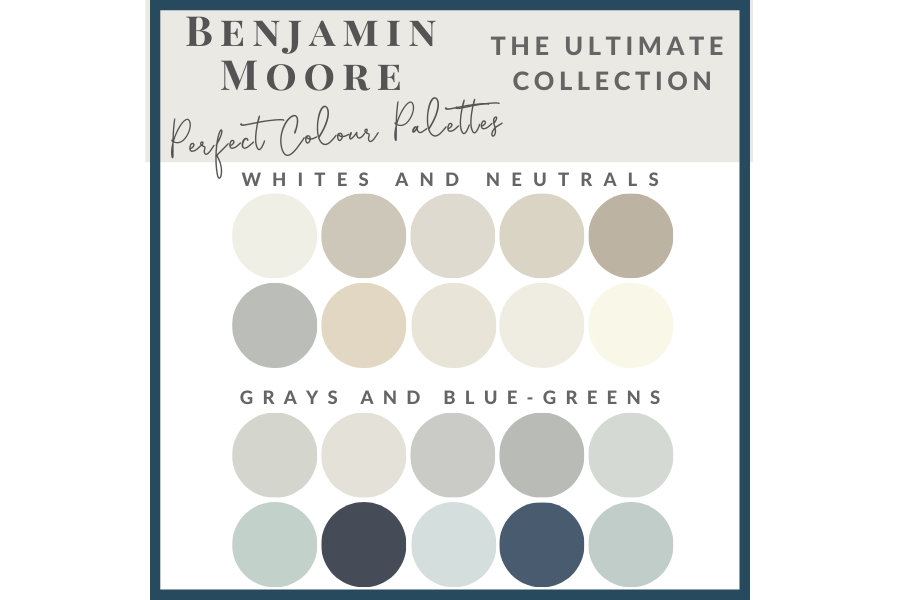 My Farrow & Ball Classic Collection showcases 10 beautiful colours.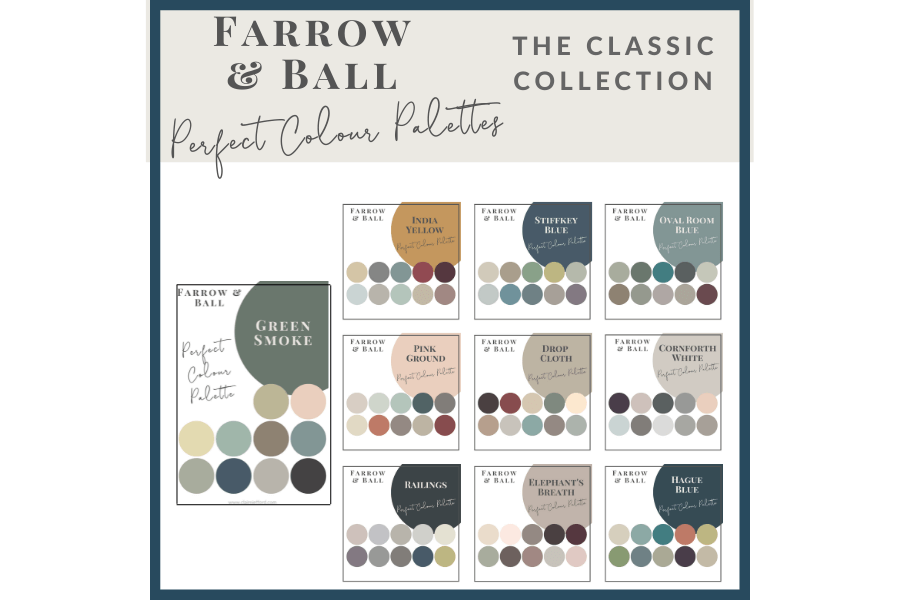 The newest collection is the Sherwin Williams Neutrals Collection. It includes 10 of the most popular neutral colours by Sherwin Williams.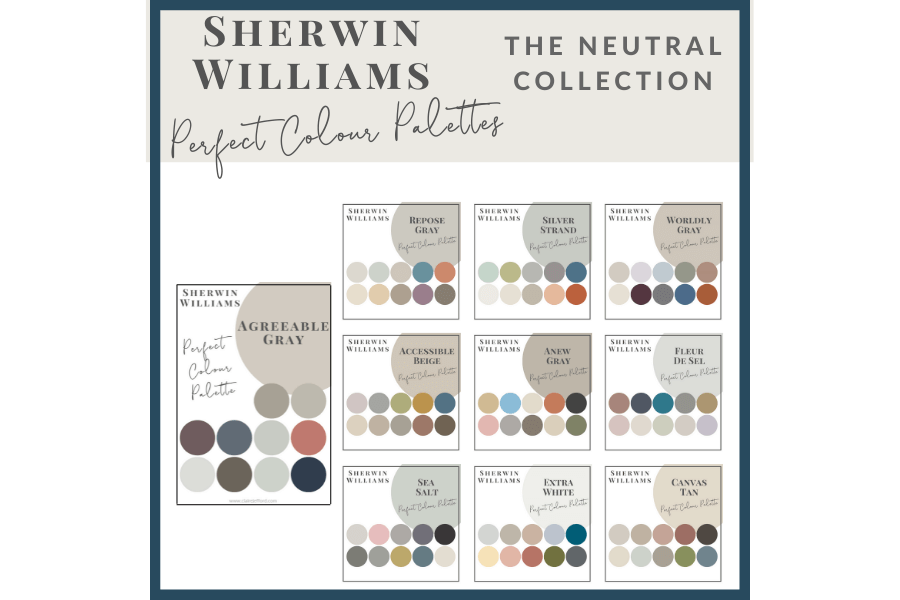 Remember, it only takes one mistake to take your home decorating project from divine to disaster. Don't let the paint be what stresses you out!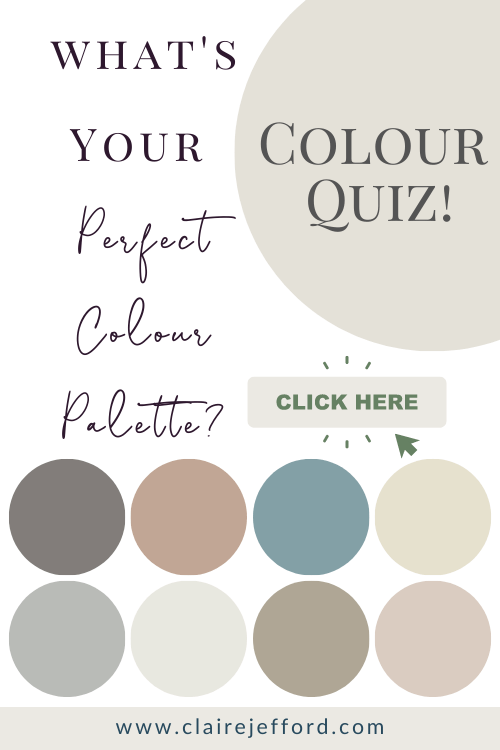 Perfect For Pinning