Working Relationships – Designers & Contractors
For Designers!
Design Services and Rates Guide A FREE Resource for Your Interior Design Business
We value your
privacy
. We will never share or sell your information.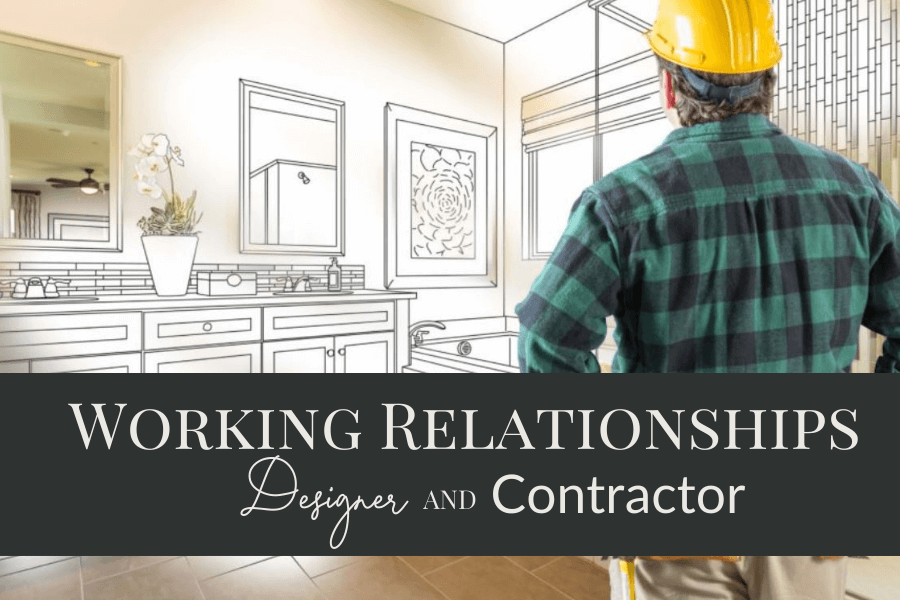 The designer-contractor working relationship can be a tricky one, but it doesn't have to be.
Today's vlog topic, the working relationship between designers and contractors, came from a question in my FREE Facebook group, Interior Design Business Strategies.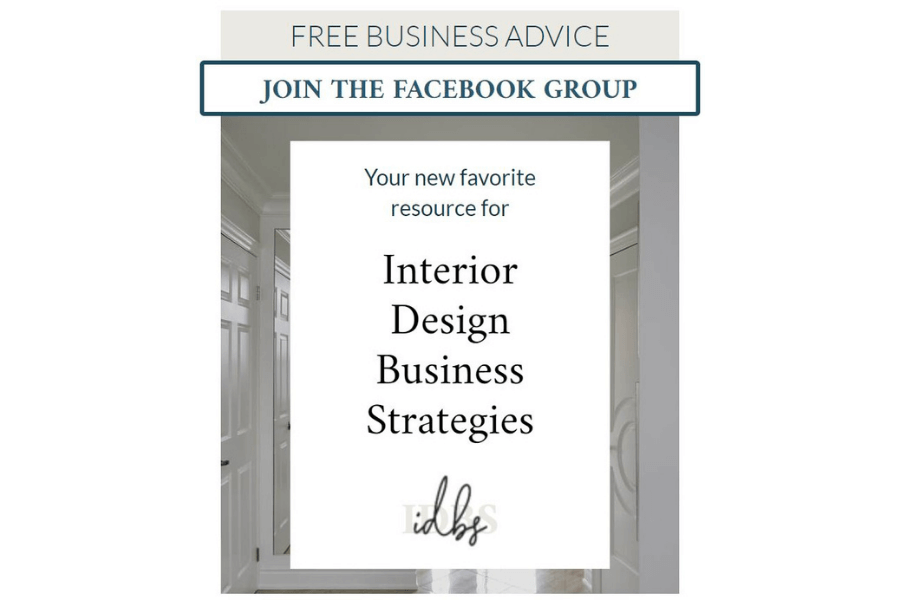 A question was asked by a designer in the group who is working with a client who has their own contractor.
The issue that has been raised is one about the ordering of materials and goods.
The contractor feels his toes are being stepped on. He has threatened to walk away if he cannot do the ordering.
It all comes down to communication and managing expectations!
Here's my professional advice on how to deal with this type of situation.
The Designer-Contractor relationship
This relationship can be a delicate one. One that needs to be mutually respectful.
Communication is key for getting off on the right foot.
My contractors and I sat down and recorded a podcast discussing this exact thing. How should designers and contractors work together on a project?
Hear what both my contractor and cabinet maker have to say about this important working relationship.
Right from the beginning conversations should be had between the client, designer and contractor.
Clear roles should be defined.
If this is done, an issue like the one the designer in my group is currently experiencing can often be avoided.
Working Relationships – How to build a good relationship with a GC
I have a great GC and cabinet maker I work with regularly. We are a team and that's how it should be. A collaboration with similar goals.
However, I also work on projects where clients have brought in their own contractors.
If a contractor is already on the scene, I suggest setting up a time to meet with them on your own. Use this opportunity to discuss the client's project and how you will work together.
Go through who is responsible for what, and be as specific as you can.
As a designer who is picking out say, plumbing fixtures and kitchen hardware, will you be responsible for ordering them, scheduling delivery and handling any issues that may arise?
Will the builder be ordering all building-related materials, lumber, drywall, paint, and items like flooring, countertops, and cabinetry?
If you are working with the client for Designer by Your Side services, the client may even be making some purchases on their own.
Have the conversations upfront and ensure everyone is on the same page.
This way expectations are managed for all three parties and you are less likely to experience awkward situations going forward.
Working Relationships – Designers & Contractors: From the contractor's point of view
Because this can often be a contentious relationship my contractor, cabinet maker and I kept the conversation going.
We recorded part two of our roundtable discussion on what it's like working with each other.
Listen to the second podcast we recorded here.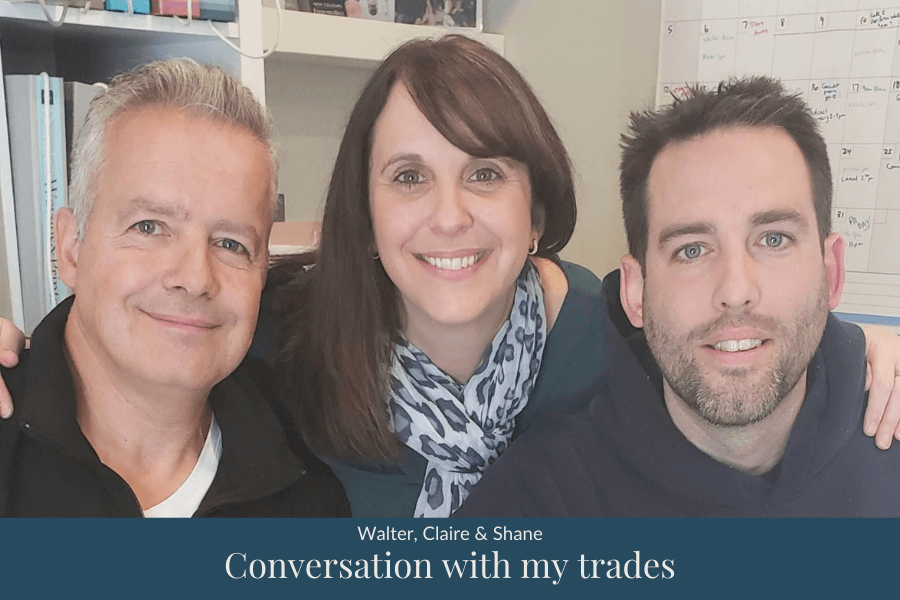 Working relationships between designers & contractors are so important to the success of a project.
Working with unfamiliar contractors does not have to turn into a battle of wills.
I cannot stress enough the importance of having open discussions right from the start. It's the best way to manage everyone's expectations.
In the end, you should both be putting the client first. Work together to make the client's dream come true.
Working relationships – designer & contractor.
What is your experience working with trades and contractors? I always love finding out about different experiences so please comment below.
Perfect for Pinning