Why Renovations Go Over Budget
Picking a Paint Colour?
Choose the right paint colour
the first time Let me show you how in just 5 easy steps!
BONUS: The Top 15 Shades of Gray by Benjamin Moore
We value your
privacy
. We will never share or sell your information.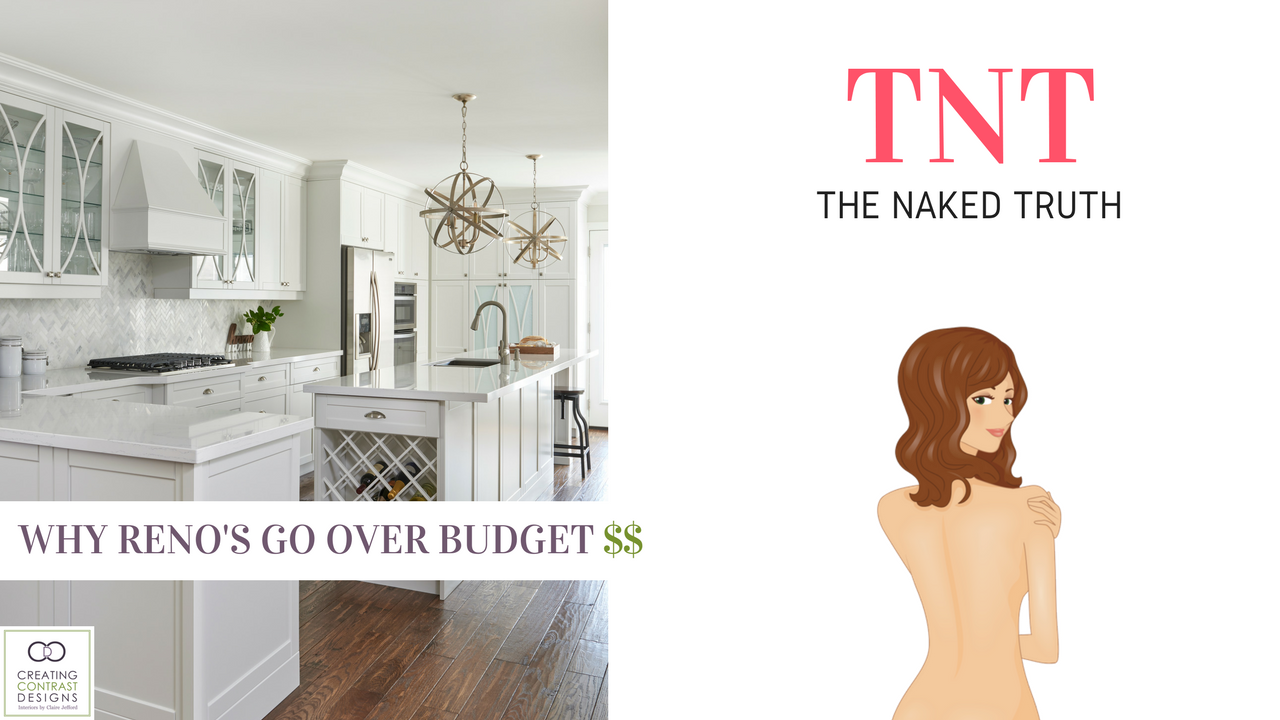 Home Renovations can go over budget for a variety of reasons and this can make it very frustrating for many home owners to plan a renovation. I lay much of the blame on networks such as HGTV which provide only 'half truths' to it's audience about the projects they do. Creating drama and good entertainment overrules educating viewers on the details of a renovation which can be deceiving & confusing for home owners. But there's also another reason…
In my latest video, I review a recent Houzz article that surveyed more than 120,000 home owners who renovated their home from 2015-2016. I break it down for you and explain why renovations go over budget and also how to prepare yourself for your next interior design or home renovation project. Being prepared will save you time & money!
The reasons projects frequently exceed the original budget, are not suprising, but what you can do to avoid over spending isn't as difficult a task as you may think. It's all in the planning!
This is the second video in my 'Naked Truth' series which is all about being transparent when it comes to costs for renovating and interior design projects. You can see all of my playlist in that series by clicking here. I try to upload new videos every Wednesday, so be sure to subscribe if you haven't already and I'll see you there!
Wanna work with me on your next home renovation or interior decorating project? Contact me here and let's do this!